Knitwear… Sportswear… Over fits and asymmetrical cuts, extravagant prints and eclectic colors… So goes the mantra of Italian luxury brand ICEBERG under the guidance of creative director James Long, who during this grey and cold February brings us some authentic explosion of energy – all captured in our most recent conversation.
Italian blooded but London based, Long carries an extensive background in the fashion realm. After graduating from the London Royal College of Art, in 2008 the designer entered the menswear scene as part of London Fashion Week's MAN show. In 2015 Long is announced as the creative director of ICEBERG and from here, starts his journey with the brand.
With Numéro Berlin, James Long is talking about the different influences and effects on the brand, ICEBERG's signature aesthetics and what the future might hold.
Did you always envision yourself as a designer, or did you ever consider any alternative plan?
Yes, for sure I was really focused on becoming a designer. I don't think I ever had an alternative plan- it was all I wanted to do. I was quite single minded, and without really understanding what it entailed to become a designer, I just loved doing it. Loved and continue loving each and every creative aspect of it.
The SS22 collection remains faithful to ICEBERG's stable focus on knitwear and sportswear. In what way would you say this collection revisits- and develops- the brand's traditional concept of sportswear deluxe?
The brand is deeply rooted in its Italian heritage and this always plays a huge part in how new collections revisit the concept of sportswear deluxe. Let's say it was and is based on a lifestyle, something alternative. The 50 years of knitwear experience is a wonder to work with- I think this comes through on its own as the people involved and the team are extremely talented in what they're doing. From here originates the collections faithfulness to the icebergs stable. They are very passionate about their work as am I and together we create and re-create traditional and new concepts.
ICEBERG maintains a very classical signature aesthetic. How would you say your Italian background influences the skeleton of the brand?
I think I have learnt a lot about Italian culture and influence. I live between Italy and London, so I think the combination of both is interesting and inspiring for me. The more I know the more I can infuse into the collections. I'm always interested in learning more about Italian ways of doing things while remaining myself at the same time. The contradiction of the two is exciting to me.
Or better, in what way did the cities in which you lived inspire the creative process behind designing clothes?
London is wildly inspiring: the people, the style the energy the speed at which everything moves. Every day I go out I'm inspired by something new. On the other hand, Milan and other cities offer something else- a different point of view, which in hand stops London from becoming boring to ​me. Travelling between both cities allows me to really appreciate them in their. entirety. I love watching what people do in their leisure time and how they dress, and this of course changes from place to place. I'm always looking around, it's fascinating. Always exploring.
Would you define your client base as more international oriented, or based in Italy?
I think we have an international following for sure. Italy is very important as it's the home of the brand and its team but travel and movement are equally important to both me and the brand. Iceberg has been take on by many music genres internationally over the years. This rich history is definitely global.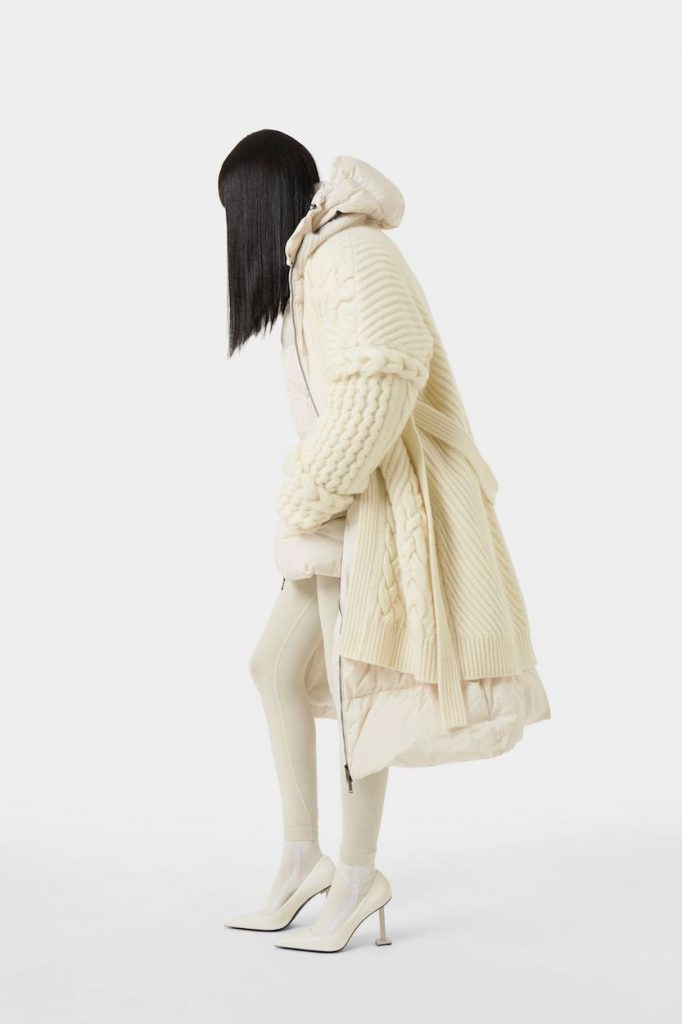 The creative process behind both the conceptual and physical construction of a garment is a very long one. Do you prefer working solo or relying on collaborations for the realisation of your ideas?
It's impossible to be a solo worker as a creative director of a brand as your teams, designers, pr, communication, sales, production, merchandising are the people who make it all happen. You have to be the opposite of a solo worker and remain open to working with every aspect of the brand.
What has been your biggest accomplishment in terms of fashion collaborations in the past years?
I enjoy all the collaborations as each one has different accomplishments, and you can learn something from each one. It was a joy to work with Kailand O. Morris, he is a super talent. I'm currently enjoying working with Marc Goehring for the styling of the collections.
What are you most looking forward to in the next months?
Our guerrilla show campaign will be fun to see in Milan, New York Paris and Berlin. I love the images.
Interview by Costanza Acernese
Picture courtesy of ICEBERG