Strong retro vibes incoming – Calvin Klein and Palace
Cool, modern, casual, individual – This is the new collection by Calvin Klein. Bringing beloved and admired styles from the nineties reinterpreted in a modern way, classics are a central piece of the collection – a hobbyhorse of the CK brand. 
Calvin Klein stands for bold, aesthetic, and stimulating fashion which is inspiring the wearer to fuse with the London-based brand Palace, incorporating street style and sporty lightness throughout their designs. The merging of those two worlds and designers leads to a collab standing for casual unisex aesthetics, inspiration, and individuality with timelessness at the core. Calvin Klein's iconic signature combined with Palace's logo plays with the core concept of street style – a sense of affiliation. Jeans, shirts, underwear, and accessories can be found in the collection, combining established cuts and sporty elements to create a round, modern, and all-rounder look that fits into every wardrobe. Whether it is young or older, curvy or unisex, the pieces welcome every body type, forming a special and at the same time casual foundation for any look. The goal is to make the collection feel natural – complimenting the authentic, confident self. The campaign was shot by the photographer Alasdair McLellan and styled by Max Pearmain masterfully creating a connection between the two labels and incorporating both – New York and London.
The Calvin Klein and Palace collection will be available in London, New York, Los Angeles, and Tokyo in Palace stores from 08/04/2022, as well as on the Calvin Klein and Palace website.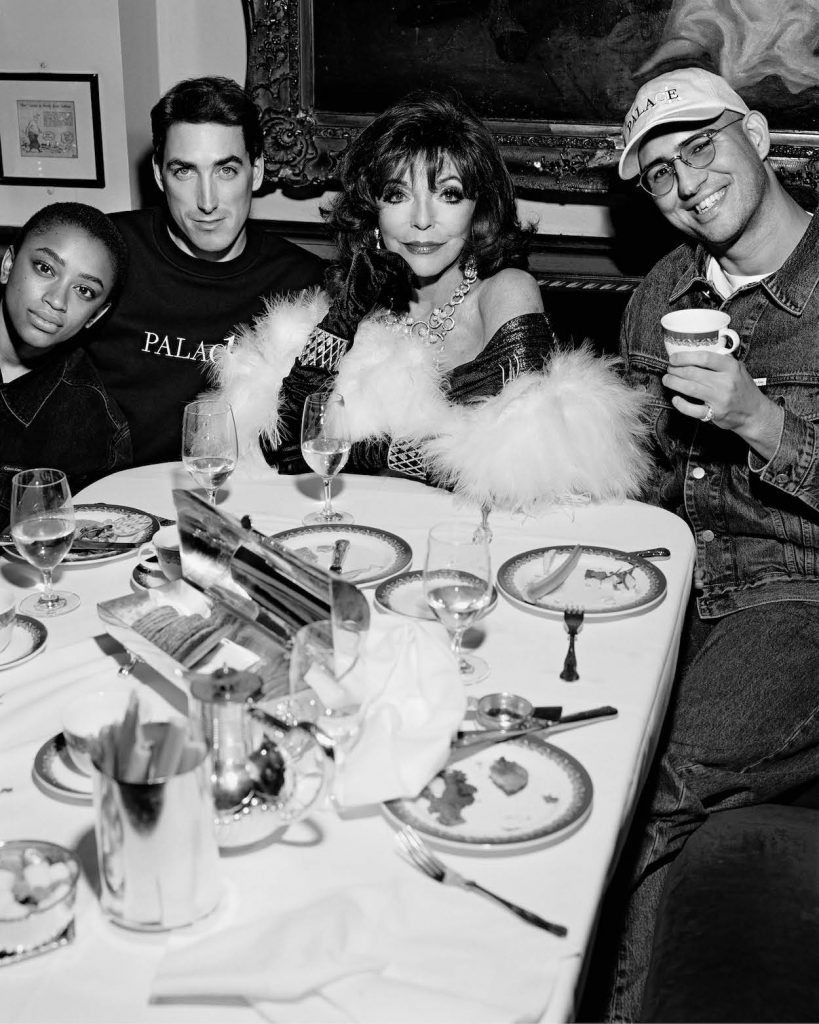 Picture courtesy of Calvin Klein/ PR