Change is in the air at Dr. Martens – the iconic brand that could once be considered a sign of subculture is embarking on a new journey, accompanied by its new Global Creative Director Darren McKoy, affectionately nicknamed DMac.
Few brands carry such a strong and securely anchored heritage, shaped by the past and guided by the future, increasingly moving forward, renouncing stagnation. DMac sees himself in the divided role of acting partly as a preserver and partly as an innovator, always at the navel of time. For him it's all about "making good stuff, evoke an emotion, respect brand heritage".
In the way DMac talks about Dr. Martens, you can feel the deep connection, but most of all the respect he brings to the brand. Almost reverently, he looks back at his first point of gentle touch with Dr. Martens, the first pair he wore as a schoolboy.
What many may not know: Dr. Martens is one of the few brands that was developed directly by its own wearers and, through the appropriation of numerous subcultures, drew ever wider circles until the brand finally established itself broadly and people of all cultures were able to find their very own personal connection in the iconic designs.


DMac has been leading the brand's design and production teams for over 4 years and is deeply rooted in its processes and values, but overall he has been part of the team since the year 2015. With DMac as the new Creative Director, Dr. Martens therefore has a strong partner at its side, who finds himself in the DNA of the brand, understands and burns for it, wants to grow and learn with it. Here he also emphasizes a guiding principle relevant to himself, namely the importance of working in a team and the death of the ego, which in combination truly sounds like a recipe for success.

The newly appointed Global Creative Director gave Numéro Berlin a few more insights into his thoughts on his journey.
You've been with Dr. Martens for 7 years now, what are the first thoughts that pop into your head when you think about the fact that you'll now be acting as the Creative Director?
That I am full of excitment and raring to get stuck in with this brilliant team!
What does creative direction mean to you in general? How would you describe yourself in this role?
I'm humbled and honoured to have the opportunity to lead the creative department and to work with some of the best creatives out there.
I see myself as a brand custodian that's here to ensure the longevity of this brand. Due to my background, I have a style that is holistic by nature, I pull from all areas of life beyond just design and aesthetic – focussing also on the creative process, brand positioning and retail experience. My design ethos is that we will continue to innovate and tell the brand story through the way we create, the processes we adopt and the way we interact with our wearers. We always pay homage and respect to the heritage and history of DM's.
What makes Dr. Martens special for you? And if you had only three words to describe Dr. Martens, what would they be?
What makes it special is the people, the history, it's place in culture and within communities. I don't know any other brand that has been SO present within these big subcultural movements and shifts. They all link back to this inherent feeling of self expression, of kicking up your own path. I love it and even writing this sentence brings a sense of pride!
In three words: Icon, Authentic, Culture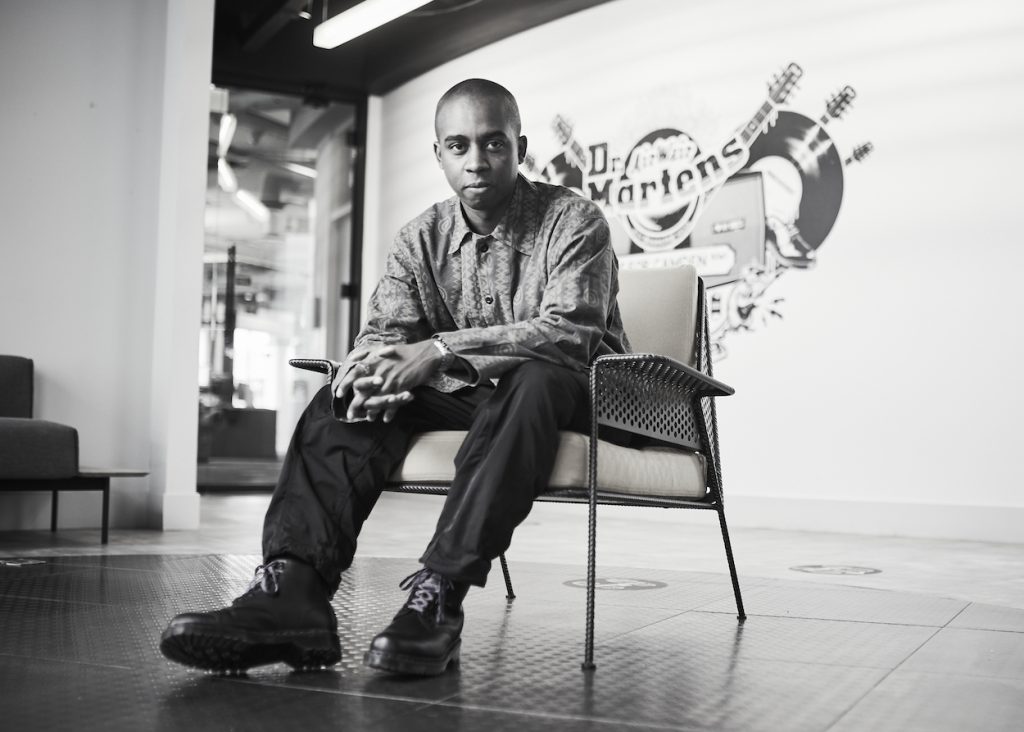 Where do you find the Dr. Martens DNA in yourself?
For me it's all about bucking the trends and having a sense of rebellion – and that doesnt need to be anarchism as such – but more about doing it your own way.
What changes could you envision under your creative direction within the brand? What style and influences will you bring to the brand?
I see us continuing to do what we're doing right now: building the classics, pushing new categories forward, and embracing the communities and culture that champion the brand.
We've always been driven by the creatives and rebels in society. And with that we want to keep providing a platform and not just taking inspiration. We'll continue to respect our past whilst looking towards the next generation of wearers and building them into the DM's family.
Essentially it's about telling new narratives with our rich heritage and language.
Dr. Martens is originally a subculture brand and was once a garment that would have been pushed into niches, whereas Dr. Martens has evolved over the years into an essential. Why do you think Dr. Martens has gone this way, and to what extent does it influence your own view of the brand as such?
I'd still say we are a sub-cultural brand, DM's has been part of different modern subcultures since… well forever! And as I mentioned above we always hope to support these communities going forward whether it's through our communications, our activity, our creative shoots etc.
Every season our creative team looks to these groups for inspiration, they're what drive the brand forward into new and natural territories. The fascinating thing is that it's always changing, you can see how new generations have taken that same spirit or attitude, and woven it into their own aesthetic, adapting to how they want to look. That's the space we need to remain in.
The DNA of Dr. Martens is never going to change but we can continue to modernise our influences, processes and techniques. You can't predict what's going to be happening 5, 10, 25 years from now but I can tell you that the same ethos will always be running through the heart of Dr. Martens.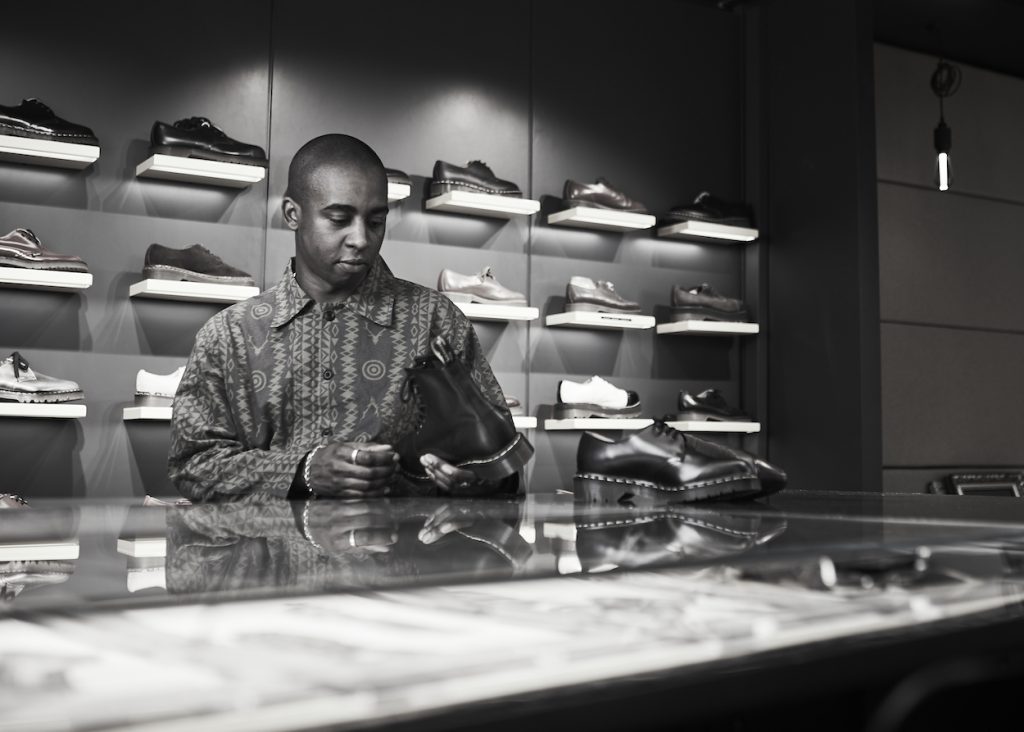 How will they bring this heritage of Dr. Martens style into 2022?
Whilst always continuing to put our icons in the spotlight, we will also continue to build up our other categories: Fusion, Casual, Sandals and more – bringing a fresh point of view to progress our stortelling.
How do you generally manage the balancing act between heritage and innovation?
By staying true to our heritage and what we know but not being afraid to try new thing and push the boundaries. Essentially for us the two things go hand in hand. Some things have to be present in all of our products like our Bouncing Sole, the Goodyear welt stitch, our scripted heel hoop – and on top of that we prioritise funtionality, durability, innovation.. we make sure everything is built to last. That's super important for us.

2022 is a special year for all of us, a very reflective year. To what extent do these external circumstances influence the work within and with a brand?
With the world slowly opening back up, it's an opportunity for me and my creative team to get back out into the world – and to embrace and immerse ourselves in other environments in both a physical and present way. This is very important to us. We need these interactions with people who inspire us. It's because of them that we get inspired!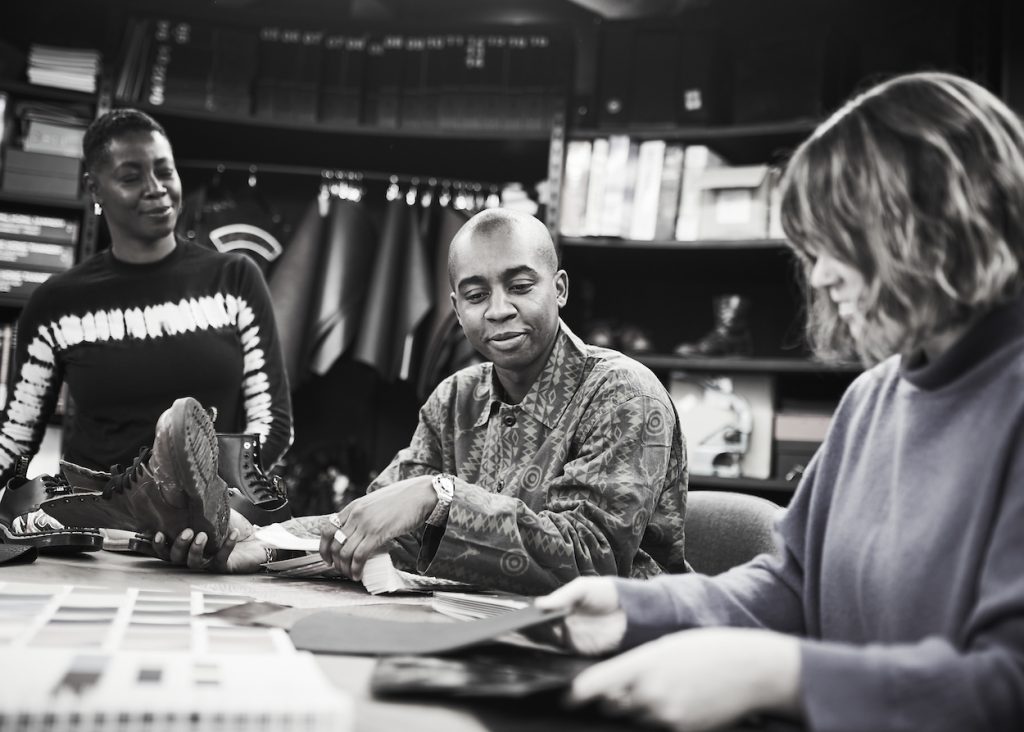 Dr. Martens is not afraid of joining creative forces, as for example recently with A-cold-wall. What added value do you see in collaborations of this kind for both sides?
We see a collaboration like ACW* as a meeting of minds, a collision of creative ideas that each time spawns something fresh and new.
What would be your dream collaboration and why?
Honestly, we've already worked with so many of them. The roster of brands that we've collaborated with is something Dr. Martens is incredibly proud of.
In terms of new partners, it's the next generation of creatives and disruptors that I'm most excited to work with, the brands that probably don't even exist yet. We want to work with people who are willing to go their own way and if we can help foster that talent and give them a platform – even better!
Where do you see the future of Dr. Martens and if you could say now what you would like it to be, what would it look like?
We need to make sure that the brand stays true to it's core DNA of rebellious self-expression, whilst also continuing to modernise, innovate and push the boundaries forward where we can.
Interview Carolin Desiree Becker
Picture courtesy of Dr. Martens