He is probably one of the most famous tattoo artists in the world, under his needle lay some us not unknown names such as Zoë Kravitz, Sam Smith or even Cara Delevigne.
Dr. Woo brings the different sectors to merge, combines art and design.
Dr. Woo spoke with Numéro Berlin about his journey as a tattoo artist and his collaboration with denim icon Levi's.
What made you become a tattoo artist and what fascinates you in general about this kind of body ornament?
My first interest into tattooing was more from the rebellious side trying to figure out who I was as a young angsty kid—what fascinates me about tattooing is the ability to create and find your own perspective about who you are and sharing those depictions in a way ornamented on your body.
Why did you choose skin as the canvas for your art?
I didn't really choose skin as a canvas for the art, it is something that just happened organically along my journey of figuring out how I wanted to be creative in my career.
Is there a tattoo you think back to more often that you got that was somehow particularly exciting or fun?
I remember the first time I got tattoos below my elbows on my forearms it was the most visible tattoo I had gotten to date and it made me feel like there was no turning back on my tattoo journey.
You also have some tattoos yourself. Which is your favorite and what is the background to it?
One of the most favorite tattoos I have is a portrait of my grandfather, obviously I don't have to explain the symbolism of family but I didn't know him very well and it feels like a connection to my past.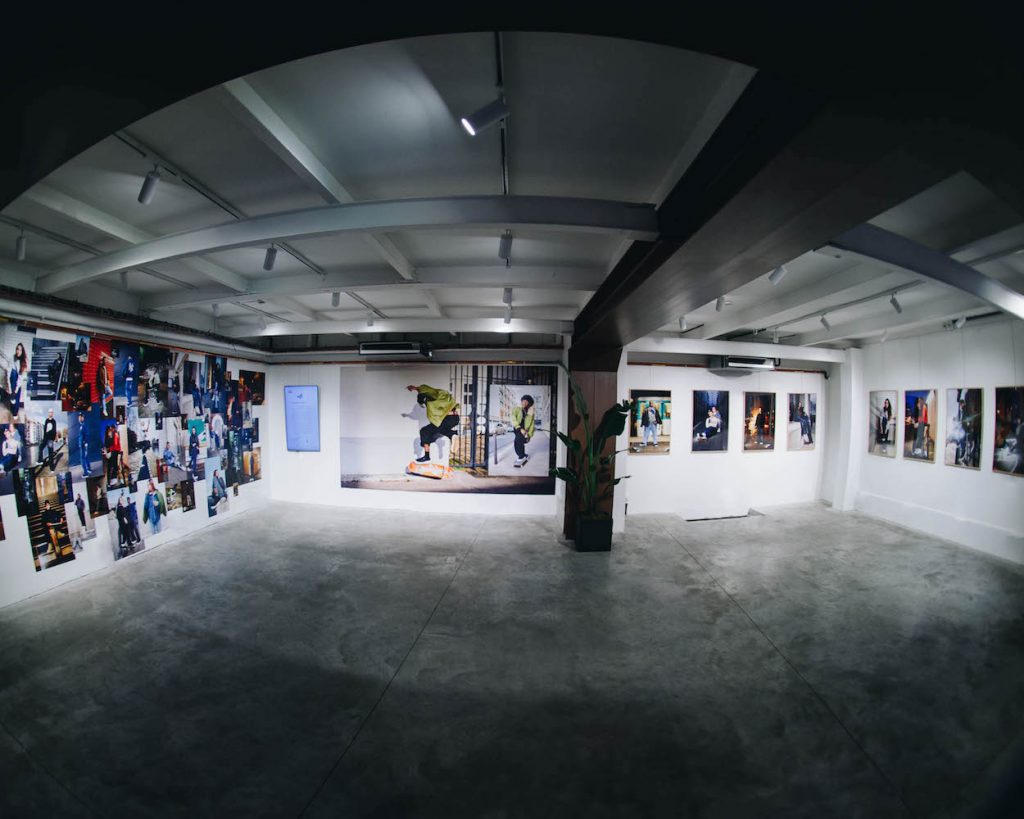 How would you describe your style and to what extent has it perhaps changed over the years?
I describe my style as 'fine line black and gray' but as I keep going I do find myself enjoying more minimalistic design aspects of the composition.
It's often said that you start with one tattoo and then more and more follow. What do you think triggers this almost addiction-like reaction? Is this part of our urge for individuality that we further enforce through the exclusive treatment of our own skin?
Yes, that is exactly it. You hit it right on the nose.
You've also gone from skin to material in your creative process. Already a few years ago you had the opportunity to create a kind of capsule collection with Levi's as probably the most iconic denim label. And you've also been involved as a designer with other brands, such as Converse or Sacai. In what way would you say it's different to sort of create a wrap for the skin or to decorate it?
I think the difference is the canvas in which you are using & the intention. A lot of tattoos for me are collaborative design concepts with the client who will actually be wearing the tattoo for the rest of their lives but when I work with a company like Levi's or Sacai, it's based more in designs that emulate my design aesthetic and it breathes more of my DNA in my ideas versus a client or tattoo collectors.
Your current project with Levi's resulted in a pop-up shop in Paris with a very sophisticated Look and some customized versions of the upcoming LS1 Shoe from Levi's. What would you say was your main inspiration/vision for this project?
With my vision, I wanted to keep it simple and clean and have some direct calls to some of the design totems that I've been using lately and leave more wearability for the owner to leave their own expression on the shoes.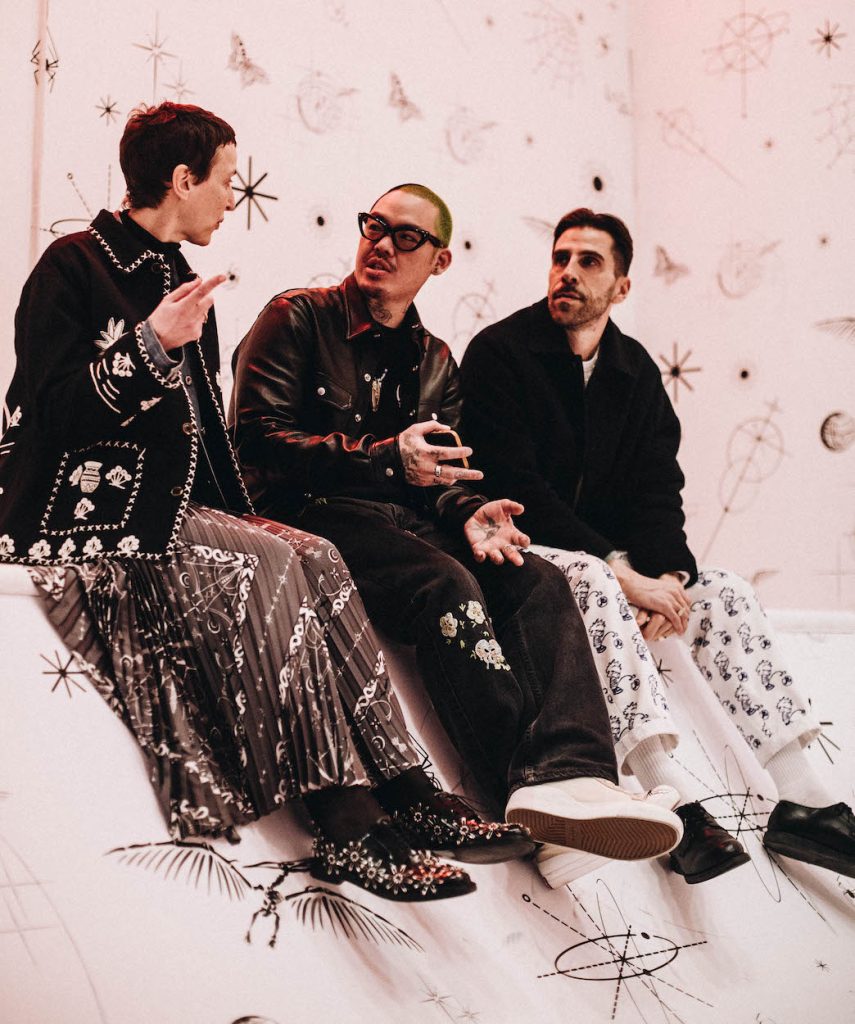 How is Levi's as a brand relevant or special to you, or what should a brand have for you in general to be interested in merging your styles?
Levi's to me is a heritage brand that is timeless and has built a reputation through years and years of product making and brand reinforcement, I love working with companies and braknds that tells stories that leave us room to breathe our own directions in journeys from the growth of their products.
You have a good feeling for style and material, as well as for details. Could you imagine someday maybe really getting into fashion and running your own label under your vision?
Yes, I feel like that's always been something that I want to fully dive into, I just haven't figured out how I can delegate my time appropriately to give everything that I'm doing the same amount of time, attention & energy. I feel like something like that would take a lot of dedication into the work, and everything I've done well in my life has utilized that dedication and energy fully so hopefully down the line when I have more time to be able to explore that I will.
Interview Carolin Desiree Becker
Picture courtesy of Levi's/Pr