goldilocks x' album artwork
Numéro Berlin's weekly collection of the most exciting news about fashion, music, and simply everything that is on our radar. And here is why it should be on yours as well!
RIMOWA x PORSCHE: LIMTED EDITION COLLECTOR'S CASE
Combining the singular expertise of two historic German companies in the iconic collaboration, RIMOWA is proud to announce the debut of the RIMOWA x Porsche Hand-Carry Case Pepita. The special-edition RIMOWA x Porsche Hand-Carry Case Pepita celebrates these formidable legacies by paying homage to the brands' most iconic design elements. Made in Cologne, Germany, the RIMOWA x Porsche Hand-Carry Case Pepita is crafted from RIMOWA's signature grooved aluminium and draws design cues from the first generation of the Porsche 911. It can be easily stowed in the boot of a Porsche car during weekend jaunts thanks to its highly functional wheel-free design, which also includes TSA-approved locks and a gleaming aluminium handle.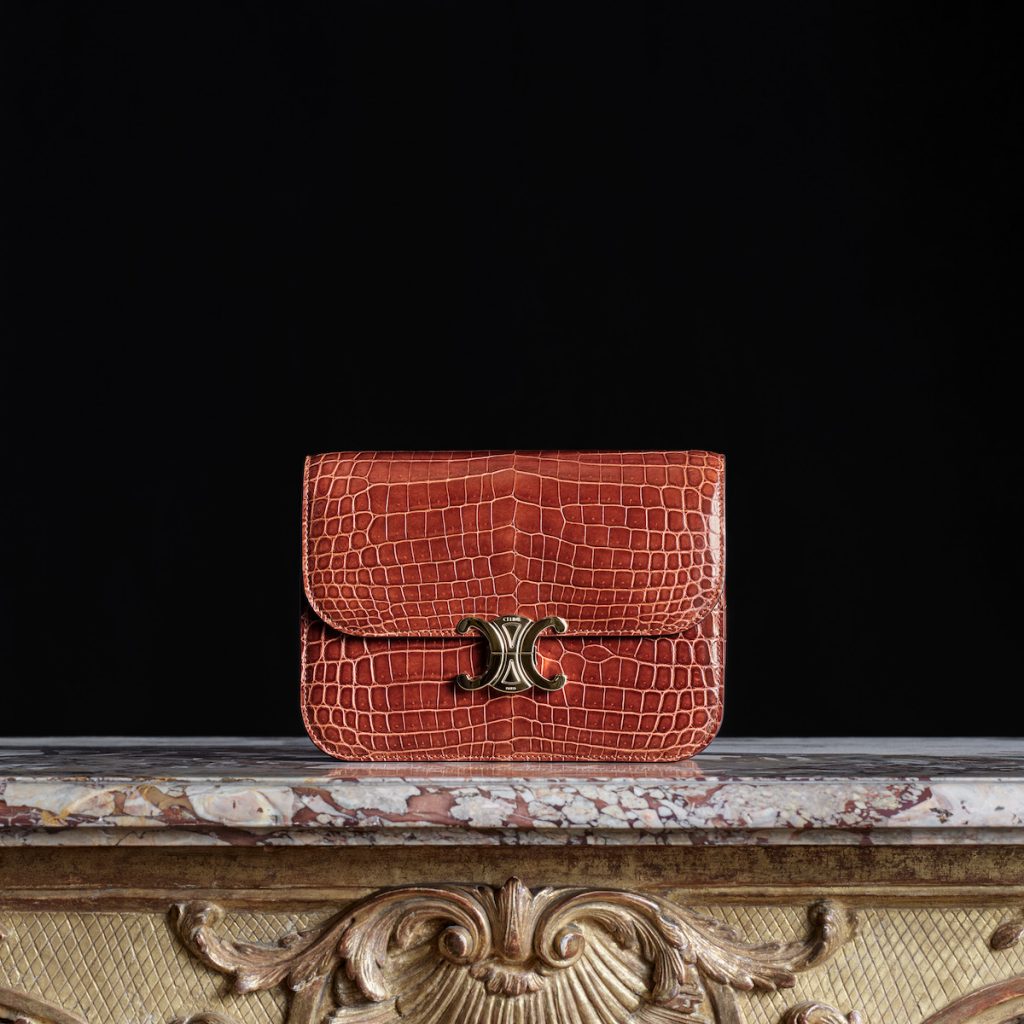 CELINE: THE HAUTE MAROQUINERIE COLLECTION
Created by Hedi Slimane, the Celine HAUTE MAROQUINERIE COLLECTION transmits exceptional savoir-faire through a set of unique pieces in crocodile accented with 18-karat gold, each assembled to order by a single artisan. Much like Celine Coututre and Haute Parfumerie, this offering reaffirms artisanal excellence while establishing a rapport with an object that is at once cultural, personal and rare. At the heart of this exclusive range are two signature maison bags: the 16 and The Triomphe.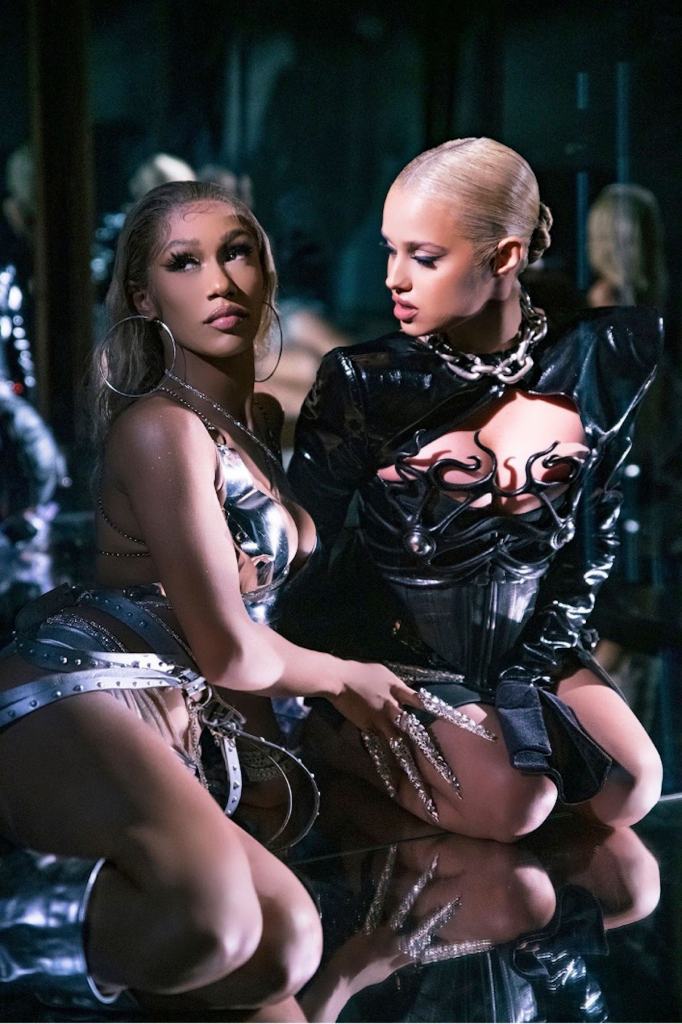 TOMMY GENESIS: "A WOMAN IS A GOD" FEAT. BIA
Tommy Genesis shares the sensual visual accompaniment to the recently remixed, hypnotic 2021 hit "a woman is a god", which features a quickfire verse from esteemed rapper and singer BIA. Sleek and tastefully minimal, the video showcases the duo at the forefront of the visual, steeped in attitude with striking wardrobes of lace and metallics. Running through their respective verses effortlessly, Genesis and Bia assertively strike a pose amongst prismatic backdrops and vast warehouse spaces.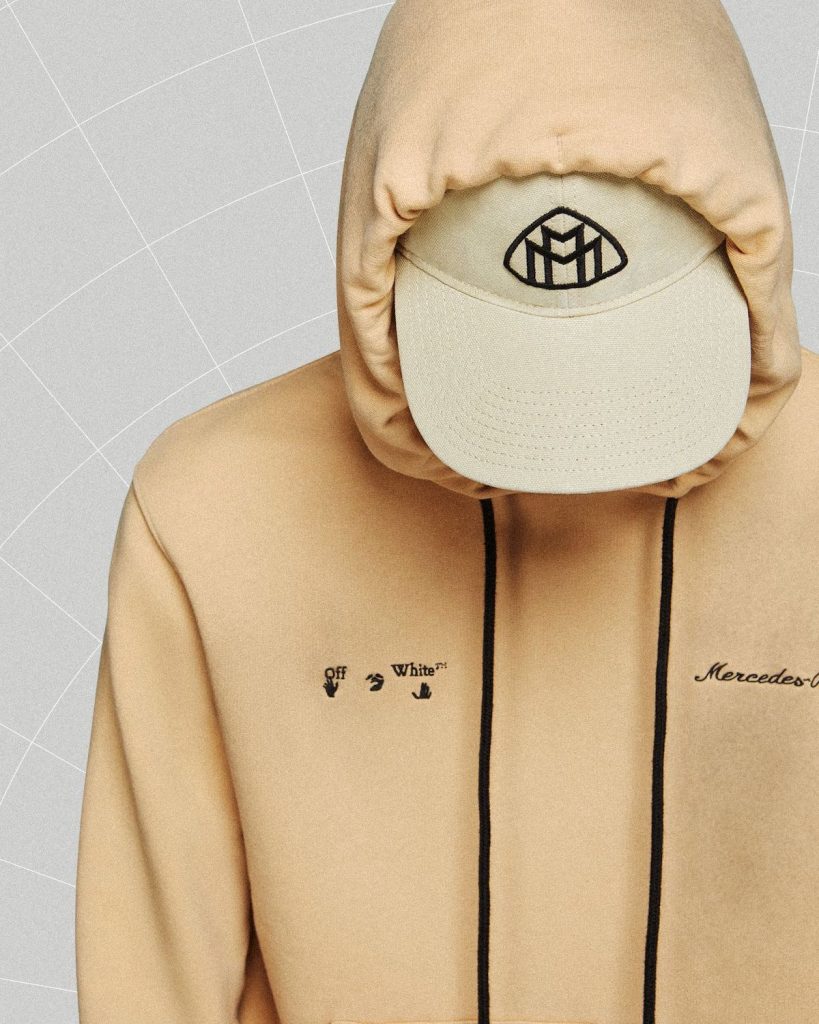 VIRGIL ABLOH x MERCEDES-MAYBACH: THE ULTIMATE LEGACY CAR
The late Virgil Abloh's cooperation with Mercedes – Maybach culminates in the launch of a limited – edition bespoke S – Class and capsule collection , inspired by Project MAYBACH. On 5 April 2022, Mercedes – Maybach unveils the final chapter of Project MAYBACH – its cooperation with trusted partner, the late polymath artist, architec t, creative director, fashion designer and philanthropist, Virgil Abloh. Designed in partnership with Mercedes – Benz Group AG Chief Design Officer Gorden Wagener in 2021, the vehicle was finalised before Abloh's untimely passing in November and is availabl e in a strictly limited run of 150 units. The launch coincides with the release of a capsule collection designed by Virgil Abloh and in collaboration with Off – White™ . It has been developed in connection to the Project MAYBACH electric showcar and is exclusively available to buy on Off – White™ , Farfetch and Maybach Icons of Luxury online stores, as well as Off – White™ stores in select markets.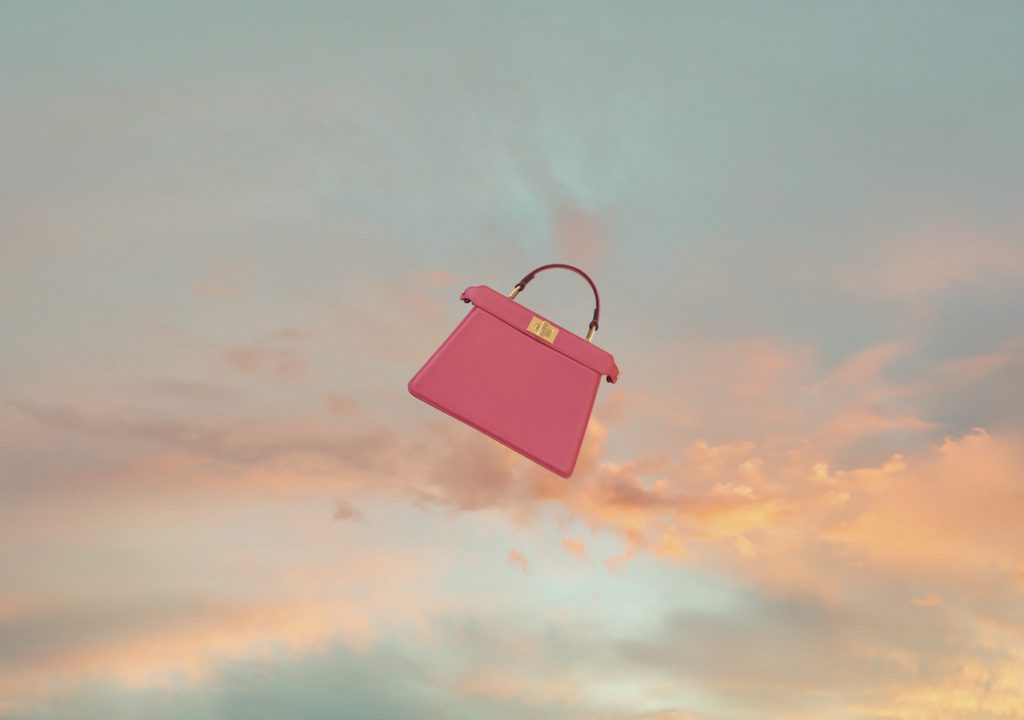 FENDI PRESENTS: PEEKABOO ISEEU PETITE AND MICRO
The FENDI woman is multitudes. So is her Peekaboo. The iconic Peekaboo bag expands the family and welcomes the Peekaboo ISeeU Petite, powerful in its attitude and perfect in its proportions, together with the Peekaboo ISeeU Micro, a fun and colorful accessory to match one's bags. Clean and minimal, geometric and curvilinear all at once, the Peekaboo is a bag conceived with both beauty and playful func tionality at its core. Its original trapezium – shaped is transformed into an architectural feat of contemporary leather artistry in the FENDI ateliers. Iconic in the shape yet featuring a young and cool attitude, the new Peekaboo embodies the uniqueness of the traditional Peekaboo bag and the excellence of FENDI's savoir – faire. Created with distinctive, smaller proportions yet maintaining all the signature details of FENDI's iconic bag. Contemporary attitude, young flair compact shape, the Peekaboo ISeeU Petite and Micro are the new must haves of the season.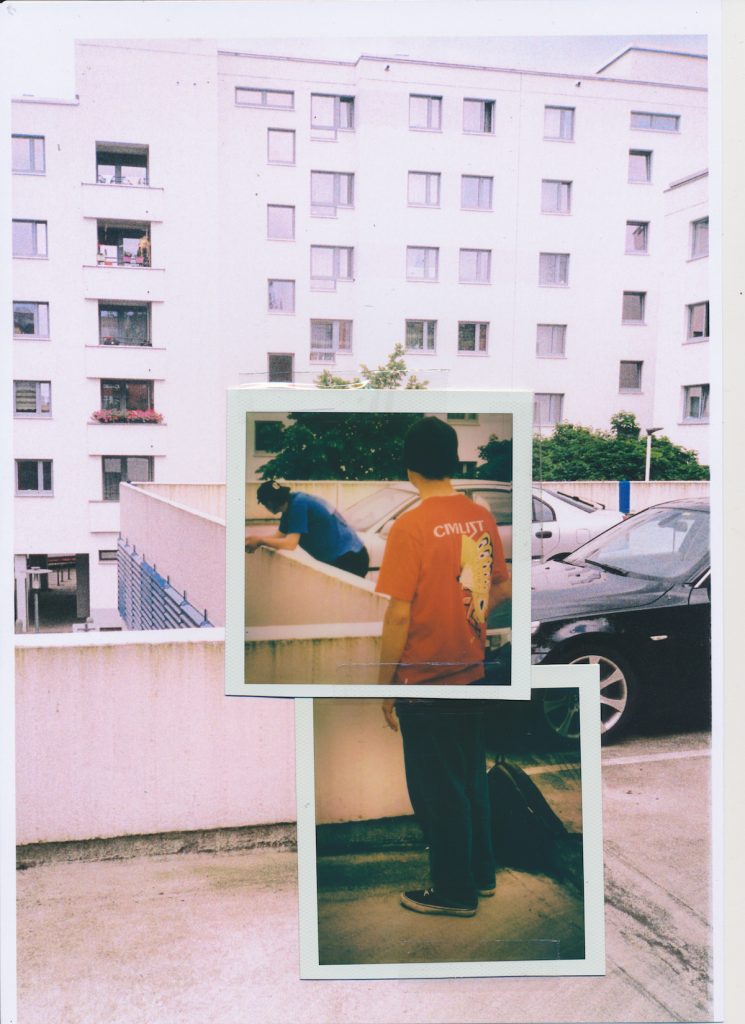 POLAROID x NIKE SB x CIVILIST BERLIN: Berlin's skate scene evolution through the lens of Steffen Grap
Nike SB and Polaroid celebrate the launch of a sneaker collaboration Nike SB Dunk Low Pro Polaroid, with an exclusive photo exhibition at the former art gallery and current melting pot for skateboarding, streetwear, and culture: Civilist Berlin. The exhibit ion will be open to the public April 2 – 16, 2022. The talented Berlin born – and – raised artist, photographer and Polaroid creator, Steffen Grap is one of the trailblazers of today's subculture. He is known for his recognizable images and vivid collages. Since he was 13, Steffen has been skating the streets of Berlin and embarking on his photography journey around the same time. His early connection to the skate scene allowed him to experience and capture how the cityscape has evolved with the community chang ing and growing. After 10 years, he stills meets new faces at his favorite spots. The exhibition, " From This World to the Next", pays tribute to the hyperlocal subculture as it puts a spotlight on the today's faces of the community.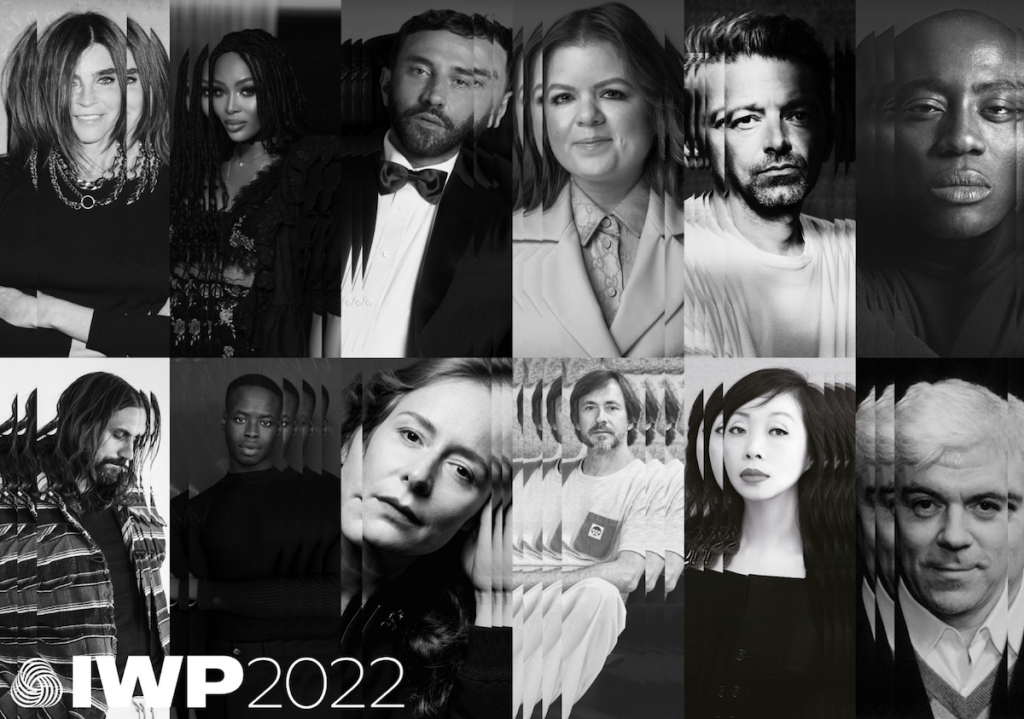 The 2022 International Woolmark Prize jury
A panel of leading experts and tastemakers has been curated to form the 2022 International Woolmark Prize jury, ahead of the prestigious final and winner announcement event which is returning to London on April 26th, 2022. This year's program theme, Play, will be a true celebration of forward-thinking design and innovation as the seven finalists design a six-look Merino wool collection. Finalists are invited to experiment with textiles, design and business practices to drive change and innovation for a brighter future. The International Woolmark Prize remains the leading talent incubation program, crossing borders and cultures to discover, nurture and celebrate outstanding talents who showcase the beauty and versatility of Merino wool. The final announcement event will take place in London in April. One overall winner will receive AU$200,000 and one designer will receive AU$100,000 for the Karl Lagerfeld Award for Innovation.
The 2022 International Woolmark Prize jury includes:
• Tim Blanks – Editor-at-Large, Business of Fashion
• Sinéad Burke – Educator, Advocate and Founder, Tilting the Lens
• Naomi Campbell – Model, Activist & Businesswoman
• Edward Enninful OBE – Editor-in-Chief, British Vogue and European Editorial Director, Vogue
• Ben Gorham – Founder & Creative Director, Byredo
• Ibrahim Kamara – Editor-in-Chief, Dazed
• Pieter Mulier – Cretive Director, Alaïa
• Marc Newson CBE – Industrial Designer
• Carine Roi Zeld – Founder & Editor-in-Chief, CR Fashion Book
• Riccardo Tisci – Chief Creative officer, Burberry
• Nadège Vanhee-Cybulski – Artistic Director, Hermès Women's Ready-to-wear
• Shaway Yeh – Founder, yehyehyeh & Group Style Editorial Director, Modern Media Group
Picture courtesy of mentioned brands/pr