Numéro Berlin's weekly collection of the most exciting news about fashion, music, and simply everything that is on our radar. And here is why it should be on yours as well!
QUEERING THE GALLERY WEEKEND: APELBAUM03
28.04.2022. Save the date. When the arts meet, Apelbaum03 has our backs covered. Proposing the marriage between visual arts, performance, culinary experiences, and rave, the event will unravel through these individual spheres of creation giving birth to a collective whole. Taking place in the Anomalie Art Club, Apelbaum03 kicks off with a pop up gallery curated by Odile Breffa, Joseph Wolgang Ohlert and Jonathan Apelbaum- whose mesmerizing creations will be exhibited on the concrete walls of the club. Special mention goes to the immersive, interactive large-scale paintings of Apelbaum, who together with a team of engineers created an AI sensory hardware giving life to the oil paintings themselves. The nearly 2000 LED lights behind each cognitive painting, allow for the public to change the composition of the work itself by enacting inputs through a translucent silk-based canvas, in a constant interchange of influence by the surroundings. The night will be closed by the sounds of queer duo Italian Lebanese Fantasy (AKA bass & Giulia), Private School Latina and Miro von Berlin. An event not to miss.
GENTLE MONSTER x HOOD BY AIR
The pioneering brand of luxury street fashion, Hood By Air, and global eyewear brand, Gentle Monster, are reuniting to launch their new collection. Inspired by the rebellious culture of New York streets, this collection features two designs—boldly curved goggle-like sunglasses, Antagonist, and the US-exclusive, gold-tinted eyewear, Mother. In collaboration with Hood by Air, Gentle Monster presents four different goggle-style sunglasses matched with an acetate frame. Fitted with 99.9% UV protection, these shades will have you covered for a hot girl summer.
DRIES VAN NOTEN MEN AW22
Raucous beauty. Tender gender. Blurring lines. A tribute to a life that we lost, a dreamy atmosphere with no boundaries. It is all about having fun again, touching, kissing people, exploring the forbidden, living carefree. An intimate scene of a young French couple kissing after partying with an air of unbridled sensuality. A play of rebel glam, smoky eyes, glitter, decadence: Bowie, Kurt Cobain, Basquiat, Marc Bolan. No convention, androgyny amplified: What's men? What's women? Ease and freedom; no rules, from Pyjamas to Sportswear and Suiting. Wide, sharp, cigarette shoulders. Soft padded tailoring, shocking pink tuxedo. Mini/Maxi skirts, slip dresses, feminine/ masculine shapes. New forms of Puffa & Bomber jackets. Some jackets evoke 1950's couture with a kimono construction. Double-breasted coats. Once again, welcome to Dries' world.
LARS EIDINGER, IN PARIS
Lars Eidinger presents his solo exhibition "Happy Garten" at Ruttkowski;68 gallery in Paris. Photographically and videographically, the artist captures precise shots that represent seemingly everyday observations. The motifs reveal a perspective on humans and society that, without moralizing, traces a contradictory relationship with nature and makes it the object of contemplation. The fleeting moments develop an unstaged, strong symbolic power in their morbid charm, which is often depicted in the attempt to imitate, trim and direct nature. Human's counterfactual self-assessment becomes a relationship to nature bordering on perversion, the self-destructive act an objet trouvé. "When did we stop seeing ourselves as part of nature? We are nature" says Eidinger. "When the human has an allergic reaction to animals or plants, we are beyond Eden."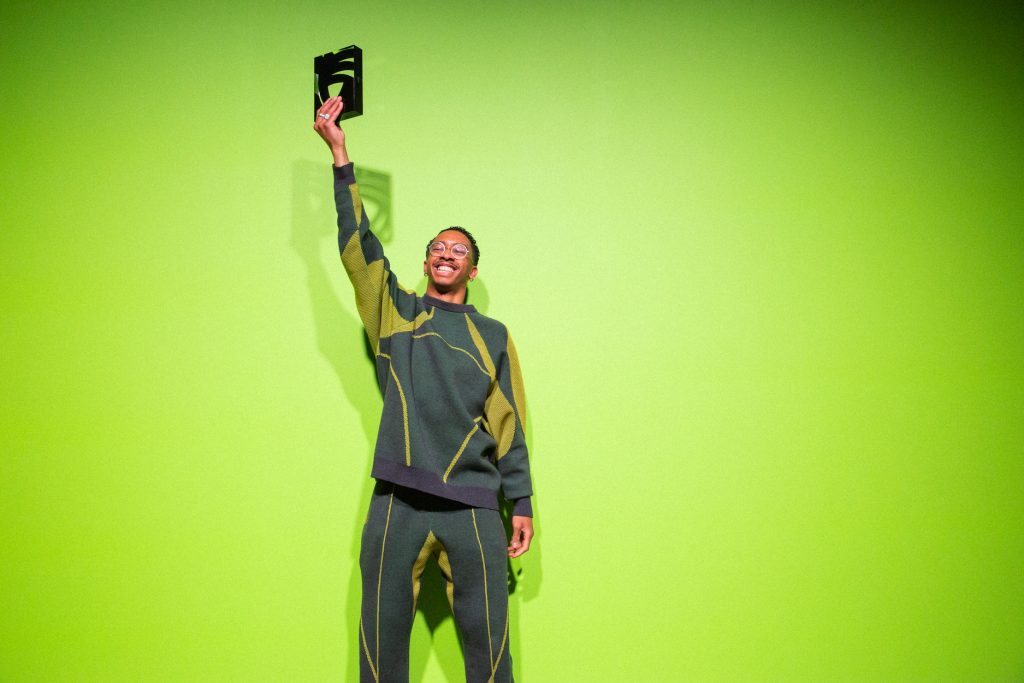 2022 INTERNATIONAL WOOLMARK PRIZE WINNERS ANNOUNCED
Saul Nash, a London-based designer known for his modern use of Merino wool was announced the winner of the 2022 International Woolmark Prize. His innovative contribution is bridging a gap between active solutions enhancing the technical performance of pieces, while also prioritizing the design. Especially his knitwear challenges preconceived ideas surrounding sportswear.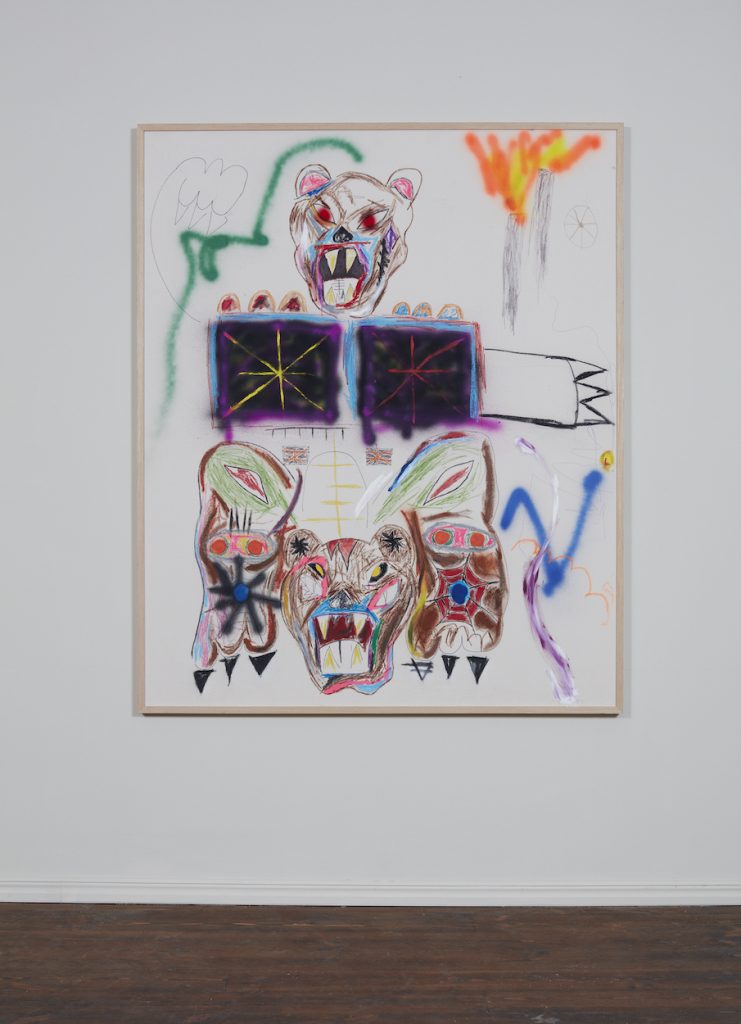 BAM PRESENTS HANK GRÜNER
After successfully exhibiting upcoming artists like Johannes Wohnseifer, Daniel Weissbach, Frederic Plateus, Pablo Tomek, Johanna Dumet and others, BAM Berlin is welcoming Hank Grüner. BAM opens its doors for visitors showing a selection of Hank´ s paintings, drawings, sculptures
and found objects. The exhibition is open to public during the current Gallery Weekend starting Friday, April 29 to Sunday, May 1.
Picture courtesy of mentioned brands/ PR