Numéro Berlin's weekly collection of the most exciting news about fashion, music, and simply everything that is on our radar. And here is why it should be on yours as well!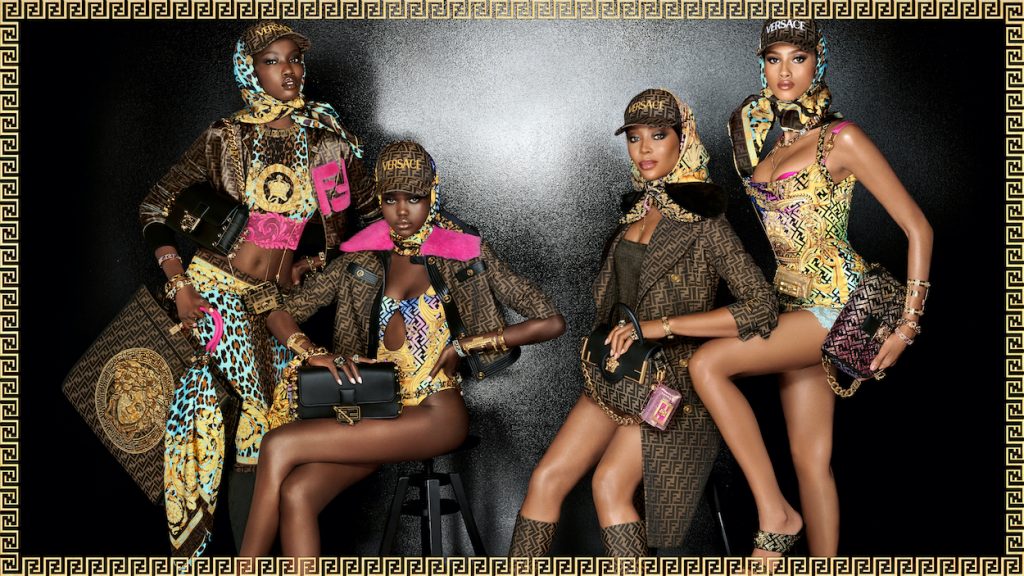 VERSACE BY FENDI – FENDI BY VERSACE COLLECTION LAUNCH
Best of both worlds: VERSACE and FENDI celebrate their friendship by fusing their best traditions. The collection has gotten a manifestative name – Fendace, representing a unique moment in fashion. Kim Jones, Silvia Venturini Fendi bringing their perspective to Versace, and Donatella Versace recasting Fendi through her vision let wonders happen and create a never-before-seen collaborative approach.
CARHARTT – ISSUE #6 OF WIP MAGAZINE
Carhartt WIP is pleased to announce the release of the biannual publication WIP Magazine and its´ #6 edition. For this issue, the duo behind Toogood elaborates on the studio's foundations in fashion and design, ahead of their collaboration with Carhartt WIP.
The book offers a variety of interviews, spotlights the new collection Spring-Summer 22 collection in two editorials, and lets writer Ben Powell unpack the power of long-form filmmaking, while Manuel Obadia-Wills shoots the brand's skate team in their element.
Issue #06 is available from select global retailers, Carhartt WIP stores, and Carhartt´ s website.
BEATS X PARIA /FARZAHNE COLLAB
An outworldly collab has been announced by Beats by Dre (Beats) and paria/FARZANEH for a custom edition of the Powerbeats Pro.
Worn by the artist every day in fact for 2 years, they have become an integral part of her daily creative experience. The functionality of the headphones has inspired her to view the tech accessory as an extension of the human form. Paria /FARZANEH's Parallel Universe color selection features a deep plum pixelating in a digitized Ghalamkar print, over a vibrant yuzu yellow, celebrating her Iranian heritage.
COACH PILLOW EXPERIENCE
Saturday, May 7th is the starting date of the COACH Pillow Experience in Berlin – a fascinating installation that emerged in collaboration with the artist CYRIL LANCELIN, famous for his inflatable XXL pieces.
Celebrating Coach´ s American heritage and the Pillow Tabby, an IT bag designed and loved by the house, the artist creates playful and soft structures in powdered pink and features the Tabby shape and Logo. The installation is open to the public on the Mercedes Platz.
CAMPERLAB COLLABORATION WITH THE ETHICAL FASHION INITIATIVE
Camper Lab is collaborating with the Ethical Fashion Initiative for an exclusive line of collective design: Islands Espadrille combines the best qualities of a performance boot and a summery espadrille.
The cotton and jute used for the pieces have been collected ethically in Burkina Faso while the sole is made of LACTAE HEVEA® material. Starting already in 2015, the brands carry responsibility for the producing communities aiding them in access to education and work.
DIESEL SPORT COLLECTION LAUNCH
DIESEL goes sporty with a new athleisure line. The brand established through their dedication to denim and sports-inspired design is launching its new collection: DIESEL SPORT.
Embodying a balance of fitness and leisure, DIESEL SPORT is keeping the balance between athletic influence and a lounge-ready approach. The collection, inspired by the 90ies and Millenial aesthetic is creating new pathways and combinations. bold and casual coexist in dynamic cuts and sportive logos, that are so characteristic of DIESEL.
LEMAIRE – STORE OPENING IN PLACE DES VOSGES
LEMAIRE is opening the second boutique in Paris, this time it´s the Place des Vosges. The store is inviting guests with its balanced and calming aesthetics accompanying the accessories portrayed on large white pedestals in an ancient doctor´ s practice. Modernity and heritage come together to ensure a never-before-felt customer experience.
Picture courtesy of mentioned brands/PR