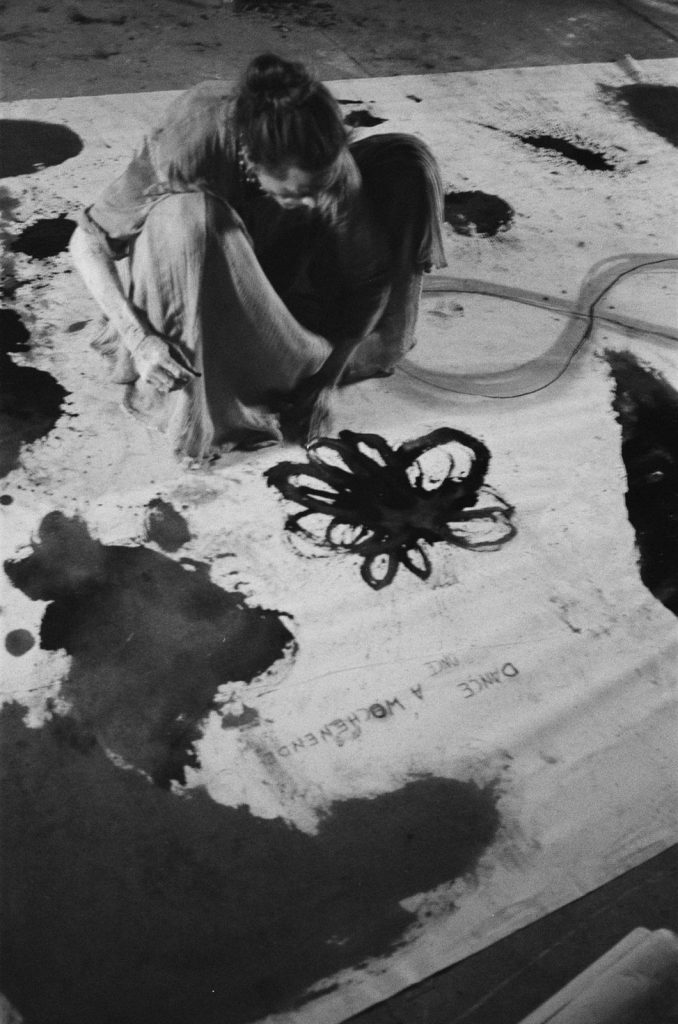 Running June 2-9, ∞ is a solo show by Sophus, an ambidextrous and prolific artist whose work encompasses figurative painting, sculpture, performance, fashion, symbology and tattooing. The solo exhibition features the latest paintings in a seven-year body of work that channels emotional states into figurations of flowers in charcoal and pigment on hand-sewn canvas. In a white-box gallery space on Gipsstrasse, Sophus and Limbo, the roving arts platform he founded in 2014, present two rooms of paintings that lead to a Limbo Subconscious, channeling spirits of performances past.
A motif that began as naïve and intuitive interpretations of naturalistic thistle-like vegetation, the Flowers began to embody diverse emotional and psychic states through trancelike repetition. There are psychosis flowers, layered in demonic intricacy and smudged with pain, vascular flowers that seem to throb and pulse with psychotropic revelation, flowers of euphoria and exaltation, of communal revelry and dance. Text fragments appear throughout the paintings like half-remembered glimmers snatched from the abyss.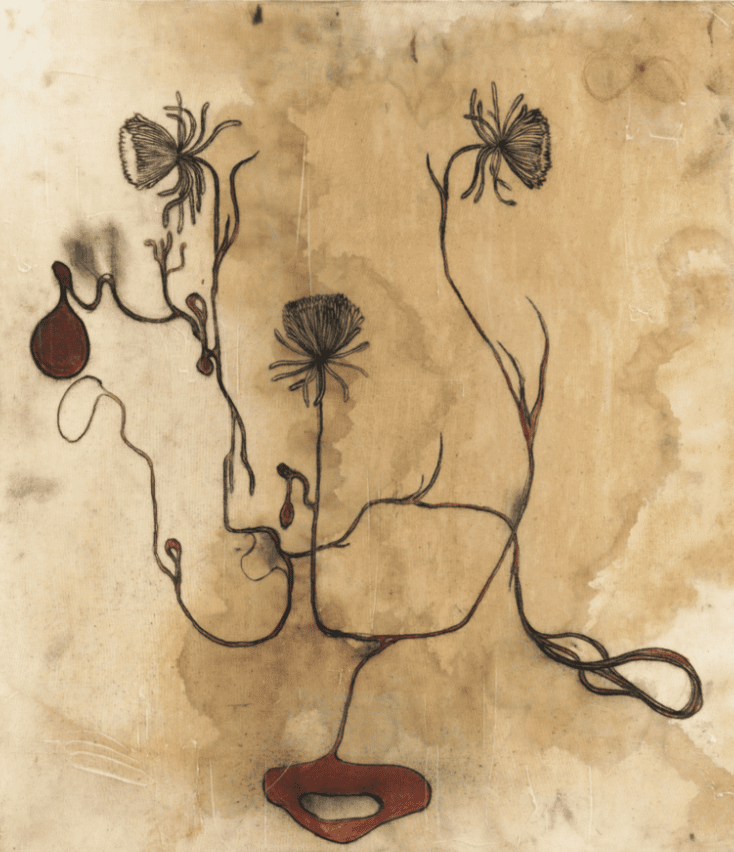 Sophus is a multidisciplinary artist working outside institutional structures whose work draws from a deep and turbulent well of inspiration spanning Viennese Actionism, plant medicine, punk, Goya, Henecke, Buddhism and Berghain. He is perhaps best known for his lengthy performance pieces in which he paints with cow's blood—an ancient painting material with organic properties that he uses on canvas as well as his own naked body. He began developing his performance style, which also incorporates fire ritual, bondage, trance synthesizers, lasers and percussion, in his early days at the Vienna Academy of Fine Arts and at the gallery he opened in his hometown of Copenhagen shortly after dropping out: Limbo.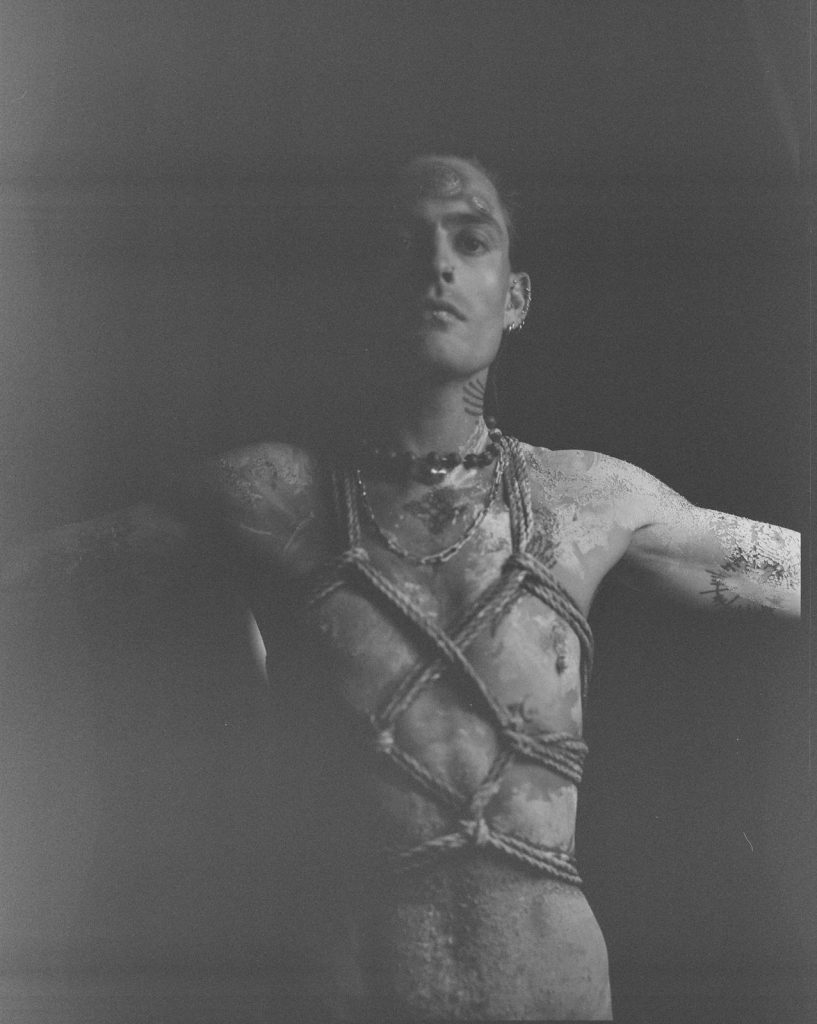 A chaotic and free-form arts space, Limbo nurtured a motley mix of process-oriented art, improvisation and libertine creative communion. Sophus conceived Limbo as an open space for everyone to feel at home, welcoming outsider artists, free spirits and freaks at the fringes of society—an ethos of radical acceptance and vulnerability at the core of his work across all media and forms of expression. 
After two years in Copenhagen, Sophus transplanted to Nepal, and Limbo evolved into a nomadic arts platform for his expanding artistic repertoire, which by then included a silver collection, stone sculptures, tattooing, a bespoke cashmere line and figurative paintings. Eventually Sophus and Limbo came home to Berlin, where he continues his artistic practices, in particular the Flowers series and blood performances, where so many of his modes of expression find manifestation. 

The opening of his exceptional exhibition ∞ will take place this Friday, June 03 from 5 to 10 pm at Gipsstraße 11, 10119 Berlin. Don't miss out on this one and see you there.


All images courtesy of the artist.