Credit: Javier Bragado
This week, Numéro Berlin is enchanted by the phenomenal performance of the German band Milky Chance at the Mallorca Live Festival hailing music lovers and audiences from all over the world last weekend.
The folktronica band is successful for their mellow and nostalgic songs, one recalls sweet memories to. A hint of sadness, yet a hopeful outlook make the music sound affectionate and social.
Inspired by big classics like Jimi Hendrix and the Beatles, the band flicks in sounds from the past, where the two friends used to sing folk songs from different spots of the globe in a choir, all with the goal to give the listener a full palette of sound to unfold their feelings to.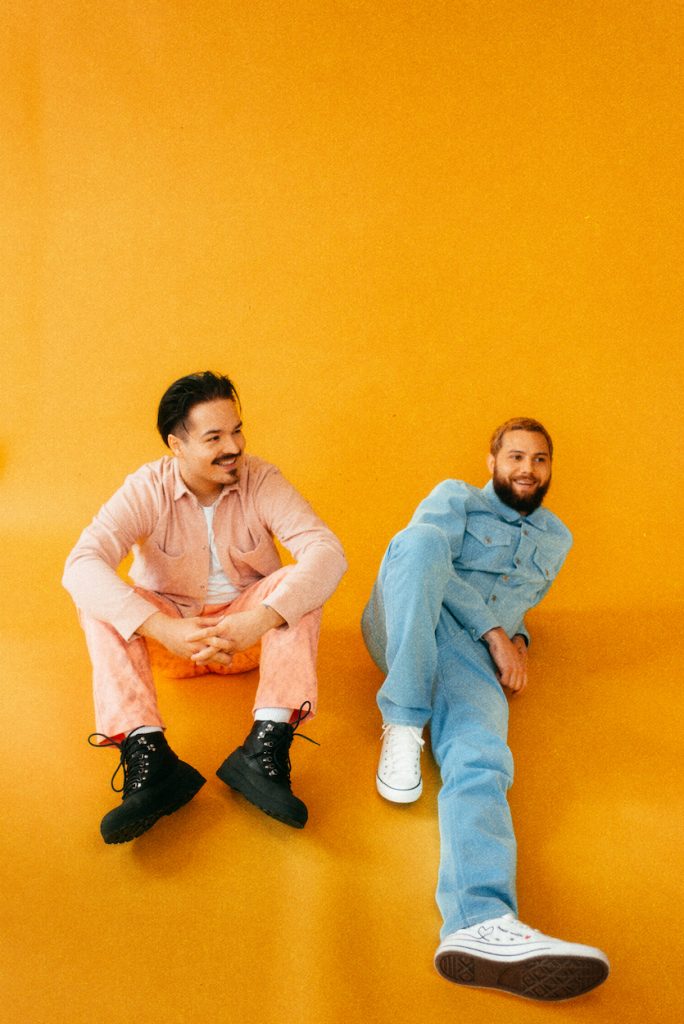 Your genre is folktronica. Which culture´s folklore has inspired you the most?
We sang a lot Folksongs in a choir back in Highschool, very diverse from classics to folksongs from South Africa. Also bob Dylan and folksingers from that area have always been inspiring.
Many describe your songs as nostalgic. Do you have a special relationship to a certain era of music?
I think nostalgia is just set in our characters, we've been doing music together and been friends for a very long time now. Yet we've had and have times listening to a lot old music like ray charles, Jimi Hendrix and the Beatles and that is always inspiring.
What is Milky Chance played to?
Not sure if I get it right, but I think it can be played to a lot of different situations, mostly with a chill or positive atmosphere. What I've received a lot from people is roadtrips and hangouts in naturespots.
Thinking of my cozy youth, of which Milky Chance has been a big part of, what would you like to show or teach the young generation indulging in your songs?
I don't think we want to teach with our music, more likely we are happy that it can be shared over generations and understood emotionally, which is worth a lot.
What is your musical staple?
Like genre? I think we don't really fit in one, and that's good and makes sense because we don't just listen to one. We love all kinds of music and also love to mix em all together, it even happens naturally so, because again, the input is so mixed.
Listening to your music, I feel a sense of "everything will be okay". Do you see your music rather as an outlet for thoughts and energies or sourse of inspiration?
I hope it can be source for both but I think and agree, it has a certain kind of sadness to it but with an outlook for better – it's hopeful.
Is there something that you can only express through music? 
Absolutely, there is something music and tones can transport, certain emotions that can't be put in words. Not even if you speak the same language. I definetly believe in that and the power of it.

You guys are playing at the Mallorca Live Festival next Weekend, how do you prepare for a  gig  like that?
We warm up our voices and body's (mostly only voices ha), take a shot together, circle like a soccerteam and have preparation talk and then go up there and play.
Listen to their newest release "Synchronize":