Numéro Berlin's weekly collection of the most exciting news about fashion, music, and simply everything that is on our radar. And here is why it should be on yours as well!
APROPOS CONCEPT STORE WELCOMES PATOU BY GUILLAUME HENRY
Elegance, femininity and fantasy is what the PATOU by Guillaume Henry is bringing to the APROPOS Concept Store with six locations in Germany with several stores in Hamburg, Cologne, and Munich. The new collection features pastel tones like light rosé, lilac and dreamy blue tones combined with statement accessories.
DAILY PAPER FW22: ` IDENTITIES REBUILT´
Daily Paper launches the Fall/Winter 2022 collection named 'Identities Rebuilt', celebrating the 10th anniversary of the brand. Heritage, identity, and community: reflecting the brand's journey through a decade stand at the core of the collection. New silhouettes mix up the classic lineup: denim, an elegant wool coat, braided knits, and a branded leather jacket. A special place in between Daily Paper´ s essentials take signature puffers, varsity's, and bombers in new colorways, proving outwear to be an unassailable strength of the brand. Patches with slogans such as 'unite', 'increase the peace', and 'solidarity' are spotted throughout the collection, continuing the mission to empower and inspire their community with maturity and acceptance.

CARHARTT WIP FALL/WINTER 2022
Announced to be one of the most multifaceted to date, the new  Fall/Winter 2022 collection by Carharrt WIP explores several distinct leitmotives: from traditional outdoor gear to Baroque-influenced tapestries; Scandinavian minimalism to New York's Youth Crew subculture. Seen through a distinctive Carhartt WIP lens, the collection features a handfull of classic items and iconic fabrics: cotton jersey, featuring a voluminous balloon fit and a unique pigment dye treatment, faux shearling fabric in brown hues, textured fisherman style sweaters and others.
Staples that draw inspiration from the brand's own archival advertising from the 1990s, as well as elements of American casual-wear round up the collection. Varsity jackets are combined with horizontal stripes and chino pants, manifesting the clean-cut, collegiate Youth Crew aesthetic seen in New York of the 90ies.
MAXIME: EDITION 4 ` THE ESCAPE´
Exploring the many elements that make up a home and the feelings of that come with it in each edition, MAXIME is putting a spotlight on serenity, comfort and security in the latest collection named
`THE ESCAPE'. A home you can take with you anywhere, blending external with the internal.
The collection discusses the concept of escapism to and exploration of the countryside home, and the re-connection with oneself that ensues.
Structured boxy blazers are paired with fluid tailored trousers, oversized trench coats come with broderie anglaise artwork and contrast stitching, a tailored coat out of raw, textured silk, knitted jacquards with Italian merino wool weave into artisanal patterns on crewnecks and sleeveless knits. The overall colour palette consists of earthy tones, beiges, taupe, mid and dark brown hues, augmented by sage, vibrant rust or a deep peacock blue.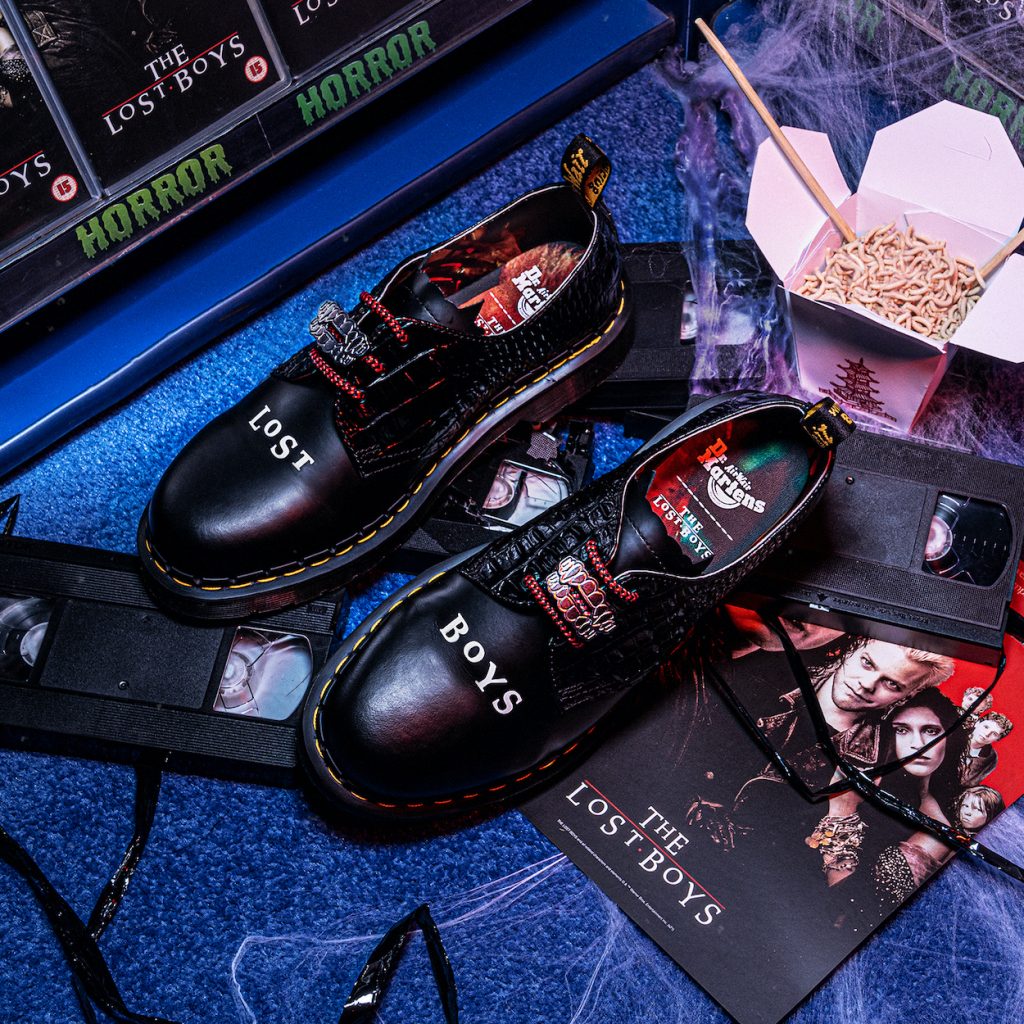 DR.MARTENS X WARNER BROS
The brand synonymous for subculture, Dr.Martens, team up with Warner Bros. Consumer Product for a collaboration that celebrates icons of the 80ies cinema. Cult films can offer radical representation and are embraced timelessly by passionate fans. A nostalgic connection — enjoyed again and again, just like the legacy that is carried and proudly continued by Dr. Martens for already over six decades.
The harmonious collaboration brings back classics like "Beetlejuice," "The Lost Boys" and "The Goonies", manifesting the memory in statement lettering and grungy, symbolic accessorizing.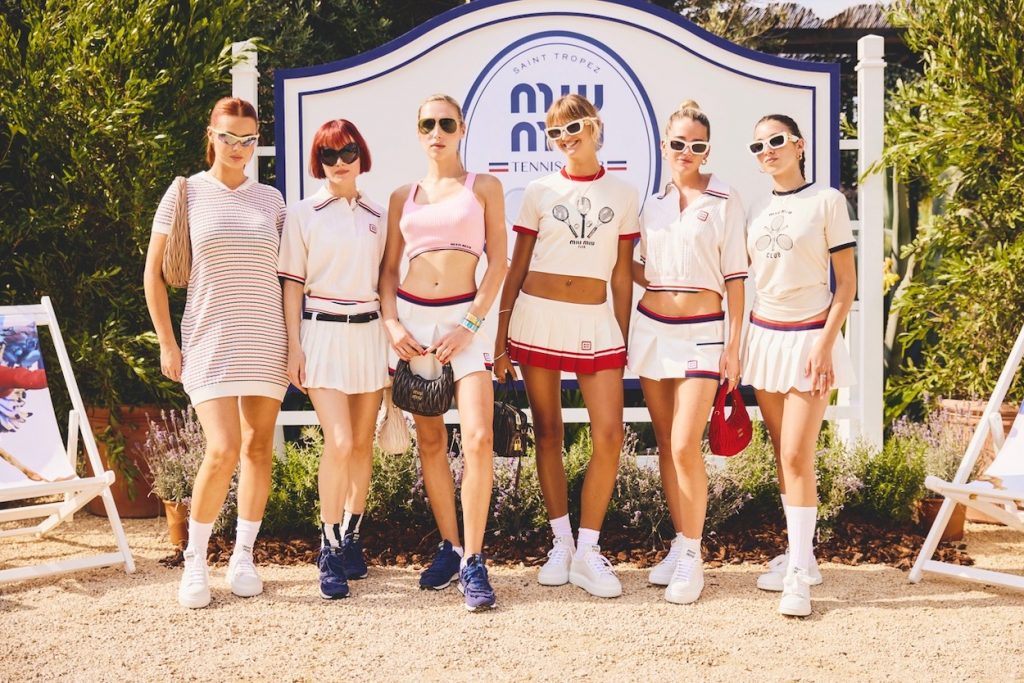 MIUMIU TENNIS CLUB SAINT-TROPEZ
On Saturday, July 16th, Miu Miu launched the Miu Miu Tennis Club at an exclusive location in Saint-Tropez as a one-day event, offering selected guests a full range of leisure activities.
Among the invited friends of the house were spotted: Chiara Ferragni, Veronica Ferraro, Jordan Grant, Laura Haddock, Veronika Heilbrunner, Julia Hobbs, Vanessa Hong and others.
A BETTER MISTAKE: MODERN SUITING AND PYJAMAS
A Better Mistake is a Milan-founded brand starting its journey in 2021 offering a selection of high-quality, hand-made garments produced in Italy with great attention to detail and alternative to established rules of fashion.
One of the highlights of the collection is the Shield Blazer. Its lightweight, loose, double-breasted fit is crafted from grey pinstriped wool and features a double-breasted silhouette, with one additional strap in the front to style the jacket. The game of calibrated geometry and finest fabric finish make the brand stand out from the start.
Picture courtesy of mentioned brands/ PR