Numéro Berlin's weekly collection of the most exciting news about fashion, music, and simply everything that is on our radar. And here is why it should be on yours as well!
DR.MARTENS X CSM
Master students of one of the most prestigious fashion schools in the world, the Central Saint Martins College in London are proudly presenting their collaborative projects with Dr.Martens shoemakers, dedicated to supporting emerging fashion talents. The campaign invites five talents to co-create, design, and produce unique pieces inspired by the brand´ s All Access Summer collection.
Five students were selected by Dr. Martens & Fabio Piras, Course Director, to participate in the project and receive financial rewards from Dr.Martens to support their visions. Each student had the freedom to interpret the theme of All Access Summer to create an outfit that embodies Dr. Martens's timeless spirit of rebellion. The students selected included: Francesca Lake, Xuesong Aang, Jad Reissati, Lauren Patchett and Jude Hinojosa.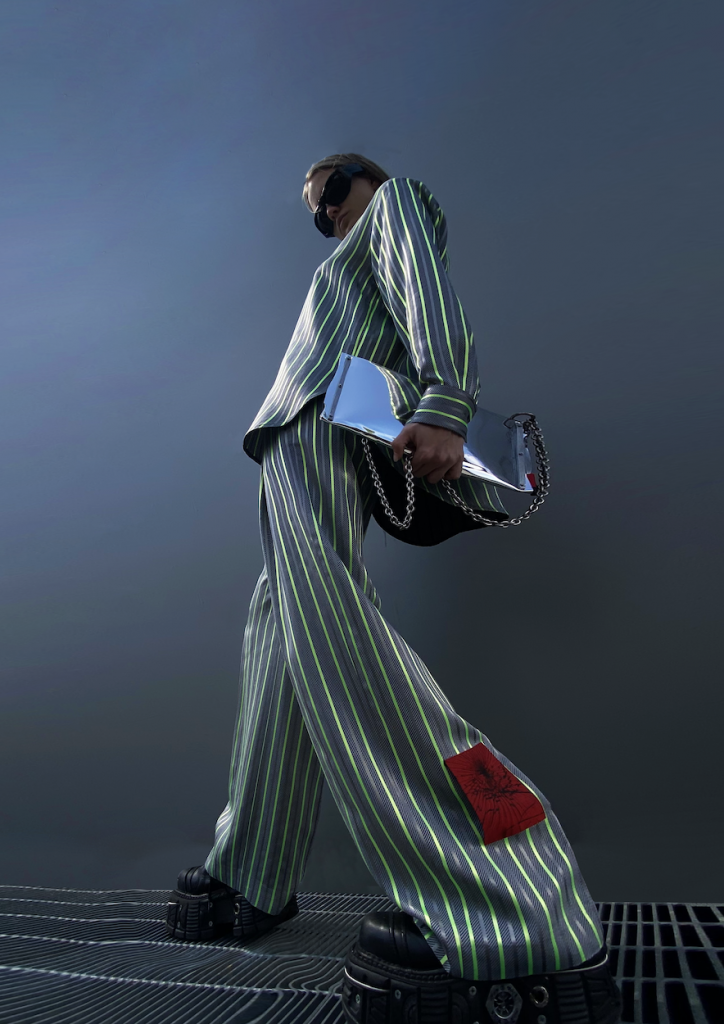 A BETTER MISTAKE: THE ICONS DROP
The freshly founded, Milan-based fashion brand A Better Mistake, challenges the unsustainable dynamics of the fashion system, standing up to stereotypes and implementing a break with obsolete paradigms, focusing on sustainability and tailored collaborations.
The newest, highly anticipated with a promising name "Icons drop" contains special features from extraordinary manufacturing techniques to asymmetrical cuts, unique fits, and transforming items.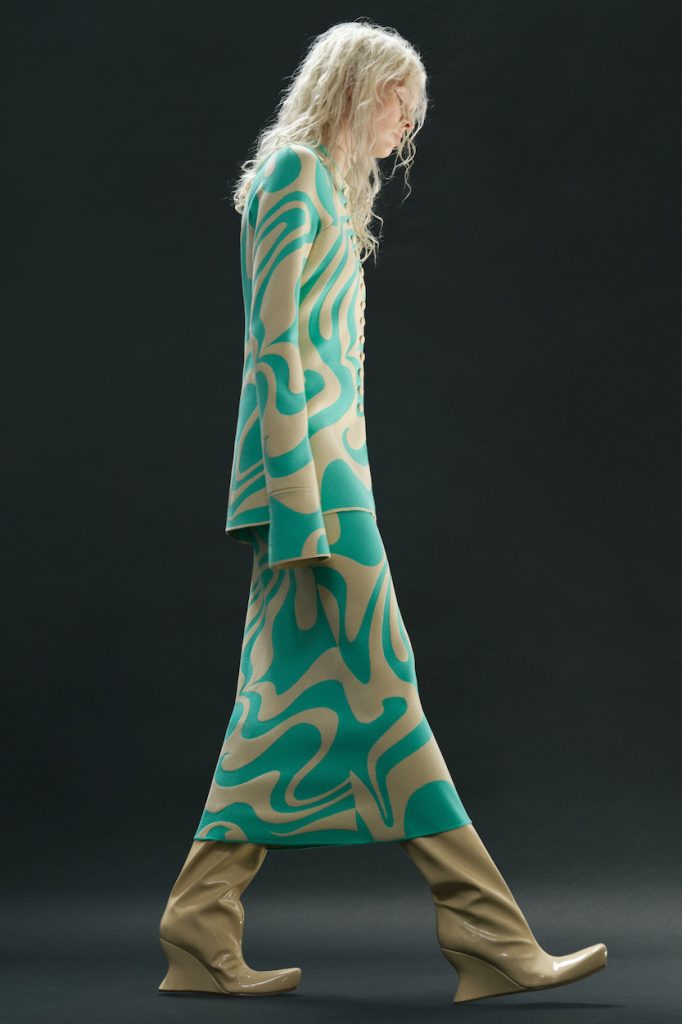 SPORTMAX RESORT 2023
SPORTMAX is sharing the looks from the latest presented Resort 2023 collection showing great love to contrast and the lifeblood and emerging creative tension.
The aesthetic narrative lets staple silhouettes of the Victorian-era meet sensory alterations born from psychedelic culture, referencing the creative rebellion conjured by Sportmax´ muse PJ Harvey. Flashes of contrasts, meet hyper-contemporary ethos throughout the collection. Reserved beige, white and black meet energizing turquoise in swirly ruffles and prints.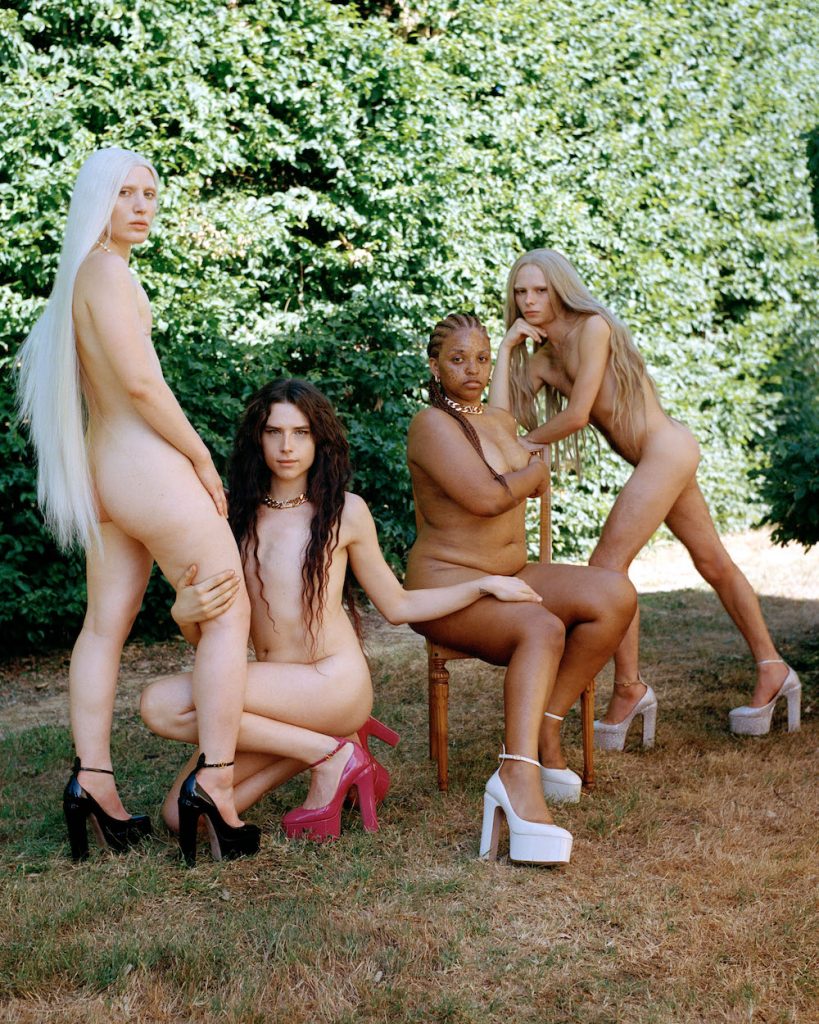 VALENTINO GARAVANI – PHOTOSHOOT STARRING TAN-GO PUMPS
Fluid, free and borderless. A new photography project starring the Valentino Garavani Tan-Go pumps celebrates individuality and the strength of community in all its forms. Maison Valentino has worked with zeitgeist photographer Alessandro Merlo to portray personalities who challenge the status quo just like Nettuno, a 21-year-old queer artist and performer, Charli, a nonbinary DJ from Bologna, Lina Giselle and the rising artist Agnes Questionmark at the renowned Villa Arconati in towering, modern platforms of the iconic Tan-Go pumps.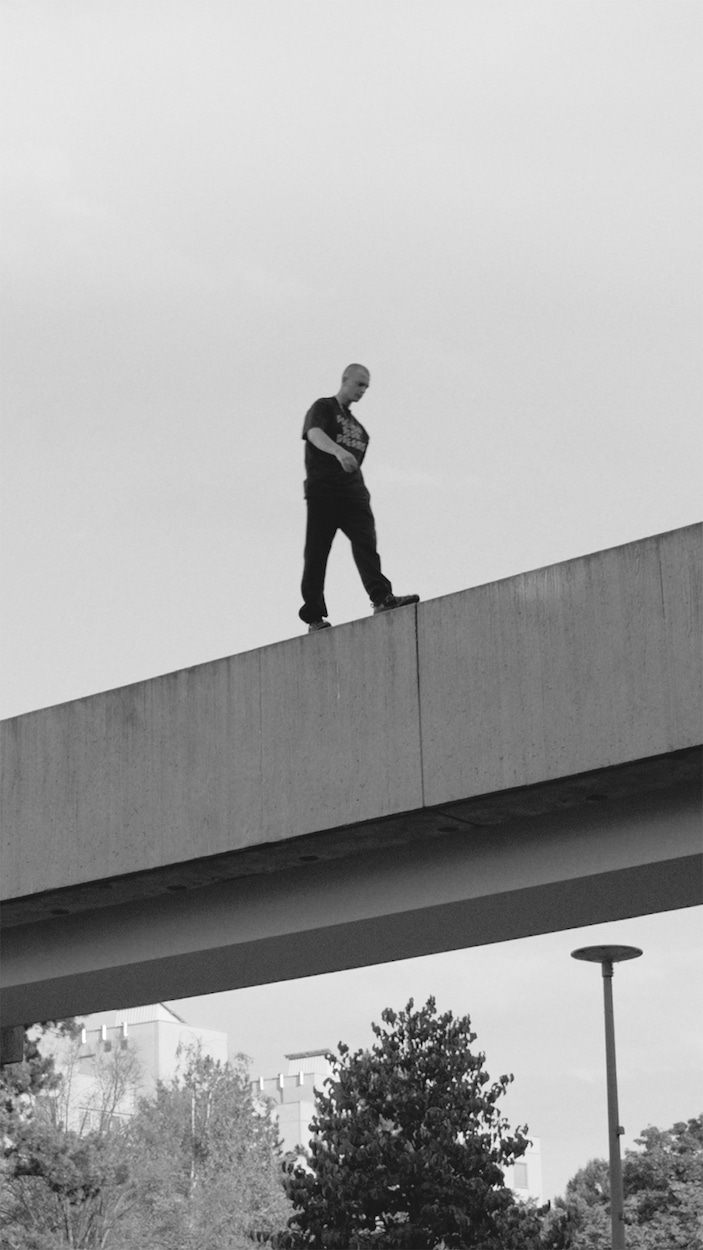 44 LABEL GROUP: SERIES OF VISUALS BY MAX VON GUMPPENBERG
The underground-made brainchild of techno phenomenon Kobosil, 44 LABEL GROUP presents a series of visuals by Max Gumppenberg. Previously dedicated to bring club culture, 44 LABEL GROUP onto the rundays, the brand explores visual art presented in the wake of the SCREWED UP collection for Fall/Winter 2022.
Raw and unfiltered from Germany´ s capital, the brand tells a story of every day survival, the chase and adrenaline that comes with it. The fragmented series asks just how it feels to race with no finish or ever arriving? So is the mission indicated by the collection's key t-shirt print.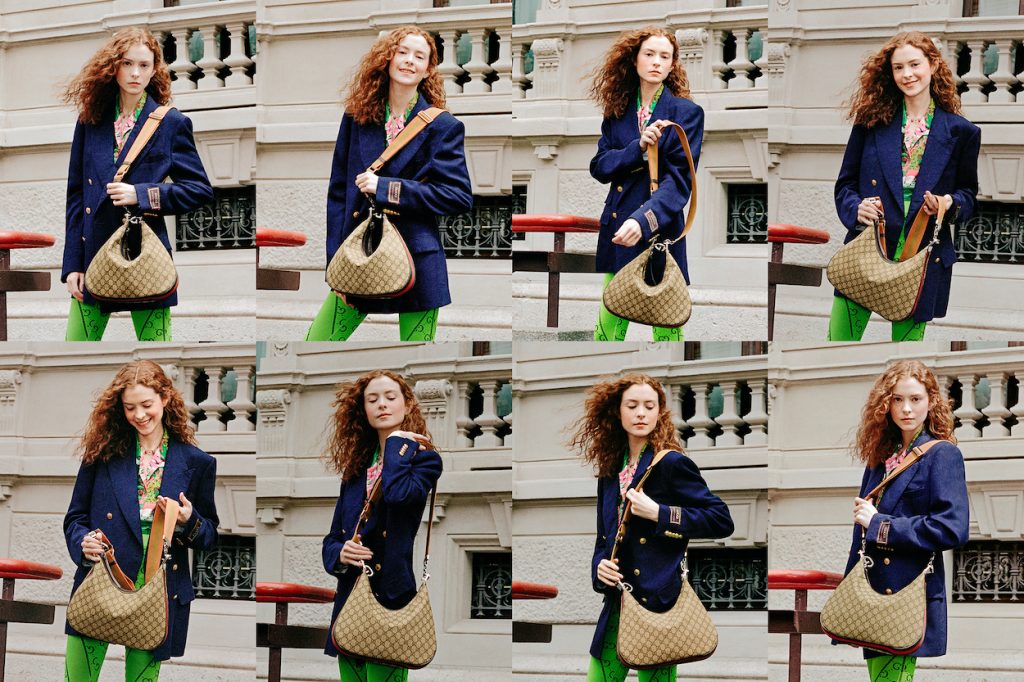 GUCCI ATTACHE: AN OBJECT OF DESIRE
A piece of contemporary design emerging from the awareness of a modern attitude and visual remembrance of a historical object from the archive: Gucci Attache is a bag that reinterprets best traditions of the house while transporting a nostalgic silhouette. The attitude of the1970s translated into the present through a narrative and gesturality outside the confines of gender, feminine or masculine.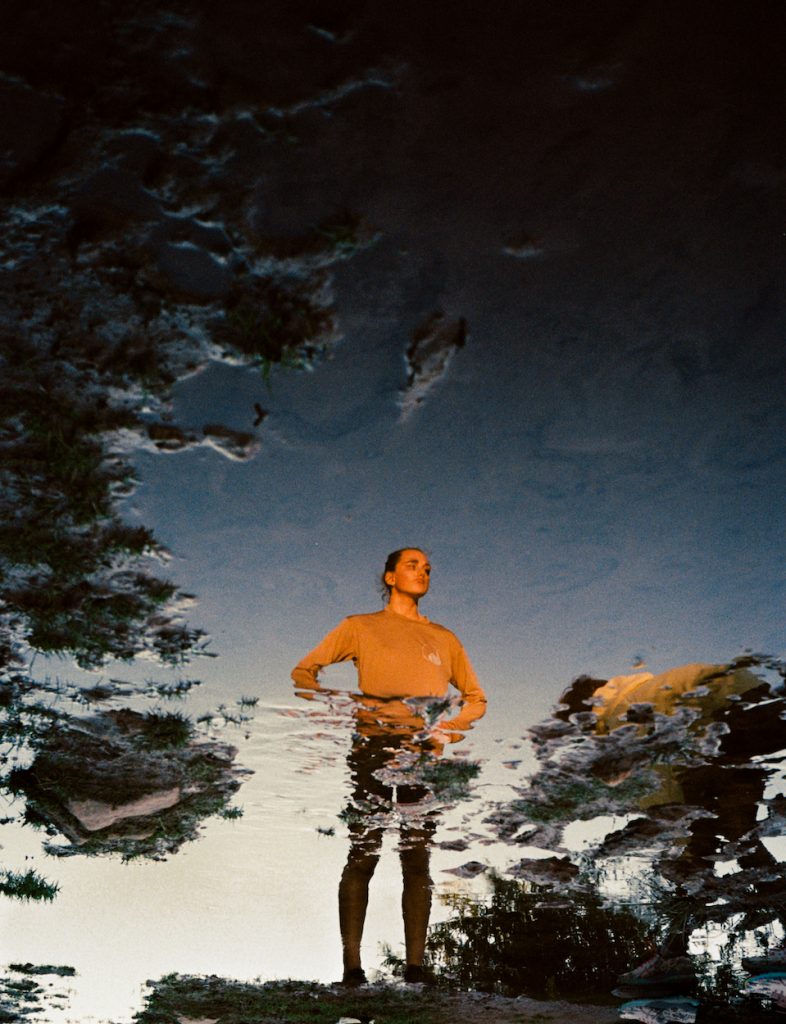 OUR LEGACY WORK SHOP: MIND ON THE RUN
OUR LEGACY WORK SHOP is launching new running gear like lightweight technical running pieces out of residual and upcycled materials: hooded running jackets and shorts made of innovative performance fabrics by MAJO TECH. Running longsleeves, and Tees produced from residual AuraLite silky technical fabric with moisture and odor control. The color palette is earthy, natural with faded fluorescent pops and logo print for higher visibility.
OUR LEGACY WORK SHOP – MIND ON THE RUN is available from August 1st exclusively on SSENSE and in OUR LEGACY stores.
LI-NING: SUMMER 2022 CAMPAIGN
Summer 2022 is the time of an all-terrain experience in which anything goes, from rock climbing, biking, and hiking to motocross and white-water rafting. The iconic Li-Ning's design DNA stands out for deliberately clashing colorways as well as relaxed, exaggerated, loose silhouettes — ones that provide extra utility. Hard-working, wet-dry, reversible outerwear makes for a strongly functional play, ensuring the highest performance of the garments. Footwear sees the launch of multiple new or adapted styles in elegant, restrained color palettes.
Picture courtesy of mentioned brands/PR