The Maison Montblanc moves between innovation and heritage, functionality and aesthetic precision. Since 1906, the house has impressed with design and craftsmanship. Marco Tomasetta has been creative director since 2021 and brings a breath of fresh air into the house.
You've been creative director at Montblanc since spring last year, and before that you were at Givenchy, Louis Vuitton and Gucci, among others. What makes the Maison so special for you?
Every brand I worked with has been a special, enriching experience that has shaped my approach to design. While luxury fashion brands are usually very trends and seasonality driven, Montblanc is a very diversified Maison that stays focused on both functionality as well as style to meet the needs of its customers. What truly distinguishes Montblanc from all the other brands is its heritage in the culture of writing and the important role it has played in the evolution of writing, as well as the incredible cultural depth that is so intrinsic to the brand. Many people think of Montblanc as a more traditional or classic brand, but when you look at the archive, Montblanc is anything but that. It is a company of innovation, of ideas, of disruption, and I am passionate about putting that spirit into the spotlight again.
Montblanc aims to further develop as a maison for a luxury business lifestyle. What is your personal definition of that?
Being the Maison of Luxury Business Lifestyle is about creating products that align with Montblanc's mission to inspire people to leave their mark by doing what moves them in life. Luxury business lifestyle was born out of the simple insight that the way we work today has dramatically changed. I can feel it in my own experience of the past few years with the lines between professional and personal now more blurred than ever. We all want to take our own trajectory and define success in a way that matters to us, not following the conventions and models that used to dominate. As Creative Director, my job is to develop and craft products with functionalities and designs that are useful and meaningful as for anyone embarking on their journey through life, wanting to leave their mark by just living with passion and purpose.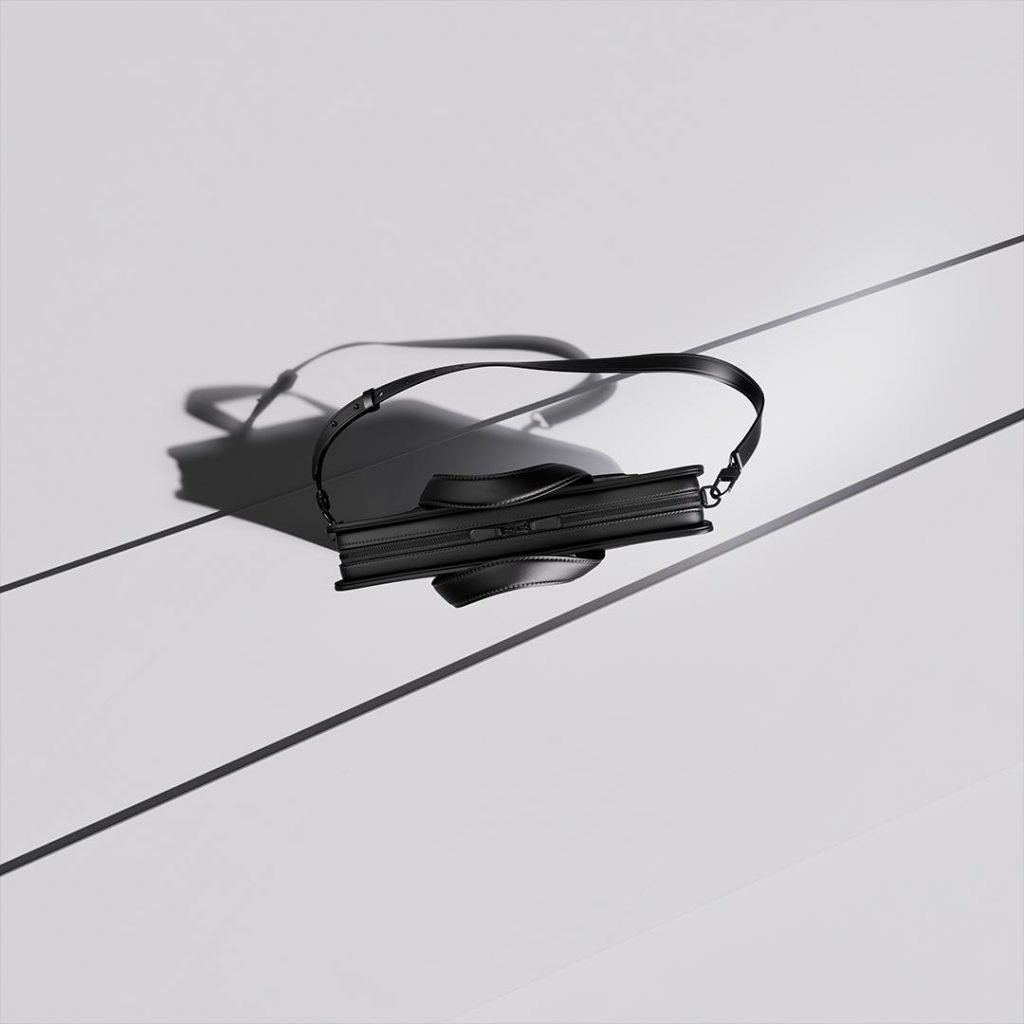 Many have the general feeling that there are hardly any new designs anymore and that only past designs are referenced. How do you feel about that?
It's possible that we are at a stage where there are not many things that are completely new, but I think that's what is so interesting about design. It is constantly evolving, drawing inspiration from everywhere including the past and other areas of life. I do believe that there are a few products in the world that have achieved such a level of perfection and iconic design that you can't really change them, or it will spoil them. I always say, if you changed the Mona Lisa's smile, even slightly, she wouldn't be the masterpiece she is anymore. The Montblanc Meisterstück is one of those products – the purity of design, the optimal functionality, the balance of the shape, and the emotion it generates and the story it carries. Rather than try to improve it or change it, we used it in our leather collections to create new designs that reference it but don't try to emulate it with its own distinctive style identity. Great design is about being purposeful, meaningful, intentional, and standing out.
Montblanc stands for the fusion of craftsmanship and timeless design. Why is traditional craftsmanship still so important? Or more important than ever?
Craftsmanship is so firmly anchored in Montblanc's DNA. There is so much humanity in craftsmanship. The imprint of someone passionately and skilfully creating a product gives it so much more meaning and character. I also think a younger generation of luxury customers want to invest in pieces that have less of an imprint on the planet, therefore durability is becoming more important than ever. That's why we are doubling down on our commitment to make lifetime companions made with great skill and care, with design that always feels original and dynamic but that never really goes out of style, just like the Meisterstück, innovative and surprising now as it was when it first emerged generations ago. It is still made with the same traditional techniques and adheres to the same level of craftsmanship and uncompromising quality.
What products are planned for the future?
One of my priorities as Creative Director was to bring different product categories together under storytelling and creative themes, really finding a red thread between products that would make them recognizable. One of those themes was Glacier, an homage to the exceptional beauty of the glaciers and iced lakes that can be found in the massif of the Mont Blanc, pulled through in the 1858 Geosphere diving watch with a magnificent ice dial, the Meisterstück Glacier collection of bags and accessories as well as an assortment of our iconic Meisterstück writing instrument inspired by the glacier theme. We have no shortage of ideas for the products we will be creating in the future. Without revealing too much, I will say that there is so much inspiration that is coming from our archive, and we will continue to innovate with products that have a distinctive style identity but that also have a true, functional purpose in the lives of our customers, so watch this space.
What is elementary important for you to be able to work creatively?
I find my inspiration in many different places but what is essential to me is to be able to immerse myself in the archives to understand the origins and the evolution of the brand and its design identity. The Montblanc archives are certainly an incredible resource and a source of endless inspiration. Then I like to get away, travel, spend time on my own in a hotel so that I can sketch, write and create. Then I can return and bring the creative thinking to life. I get a lot of inspiration from my travels, reading books, films and music. But above all, the most exciting source of inspiration is the observation of people, sometimes the mundane. How people interact, how they live, what matters to them, what ultimately moves them. And that's ultimately who I am designing for.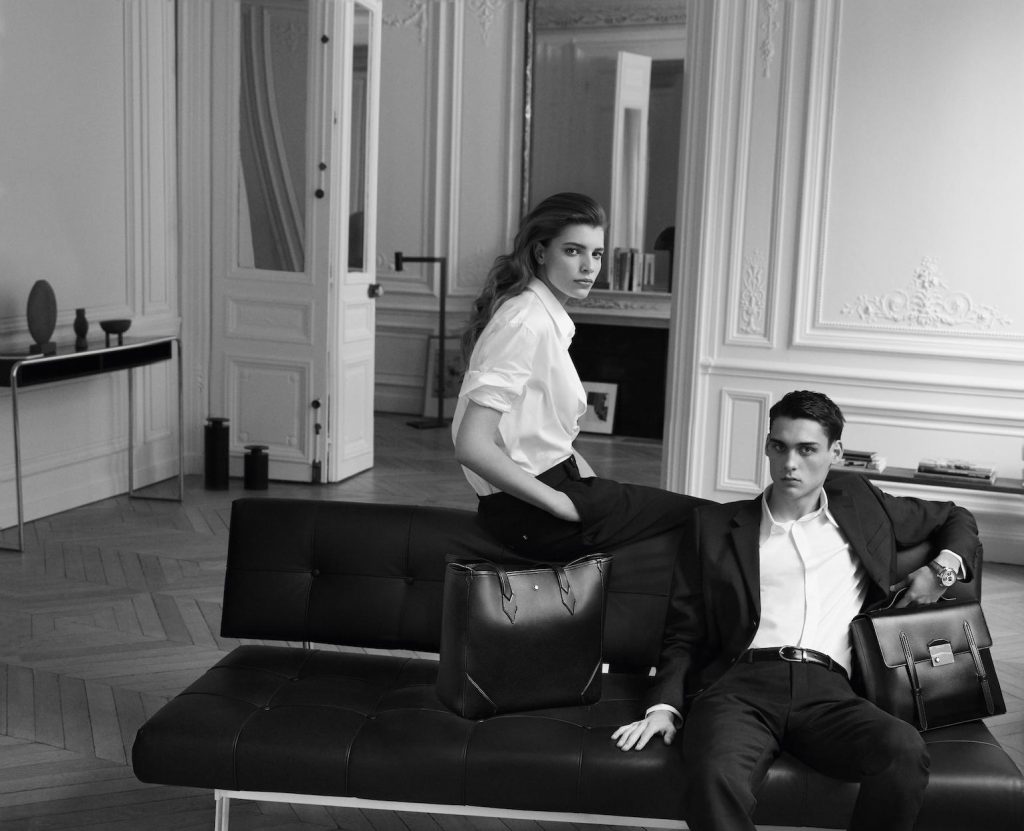 What would a typical day in your life look like?
I like to think that no day is typical for me, or I don't think I would have the motivation to get up. I think like many people, I really found the past couple of years challenging because I wasn't able to really live life the way I wanted, to travel, to experience the unexpected, everything became very constrained by routine. After over 20 years of a fast-paced fashion career, it was probably good for me to slow down, to recharge creatively. However, I am so glad that I am able to travel again, meet teams in different places and be on location with our teams in Florence, Hamburg or Switzerland, or meet clients in different markets to learn from them and what they expect from Montblanc. Whatever my schedule for the day ahead, I try to leave time for inspiration and turn to the things I love – reading, films, sculpture, art, music.
What is the most important thing you have learned in your long career?
You have to be courageous, bold and fearless because that's what is needed to breakthrough and arrive at exceptional ideas. It's easy to comply, to try to fit the mould, or to be constrained by commercial imperatives. That's why I am in awe of icons like the Meisterstück. It's a revolutionary spirit that knows no boundaries that brought such pieces into existence. You also have to be skilled at convincing others of your ideas. The best ideas mean nothing if you can't get people to stand behind them.
Many young designers often find it difficult to gain access to established maisons. What are your tips for young, emerging designers in leather goods and accessories?
I think we live in an on-demand culture, one of instant gratification where we often think things should happen instantly. When it comes to a career in leather goods and accessories, you certainly need a break or an initial opportunity but then it's about being determined, patient, and dedicated. It took me some time and quite a few different roles at luxury fashion brands to get an opportunity to really create a collection. Until then, I was just like a sponge. I watched, I learnt, I supported and prepared myself for that important moment. The exciting evolution is that Maisons today need diverse perspectives if they want to engage a new generation of luxury customers, so don't underestimate the importance of emerging creatives to find new ways to build those relationships. Your voice will be heard if you have a vision and great ideas.
Interview Antonia Schmidt
Picture courtesy of Montblanc