For the launch of the new Joop! Homme Le Parfum, the brand invited to a special cabaret show paired with a dinner and followed by a buzzing after party in the heart of Berlin with DJs such as Pablo Bozzi and performers like Aquaria and Kiddy Smile. Before the event, we had the opportunity to speak with Thierry Massee, who flew in from Paris and is the Global Vice President of Marketing at Coty, the owner of the fragrance brand, responsible for Joop!. We got to chat with him about his career, fragrances, the luxury market and, of course, Joop!.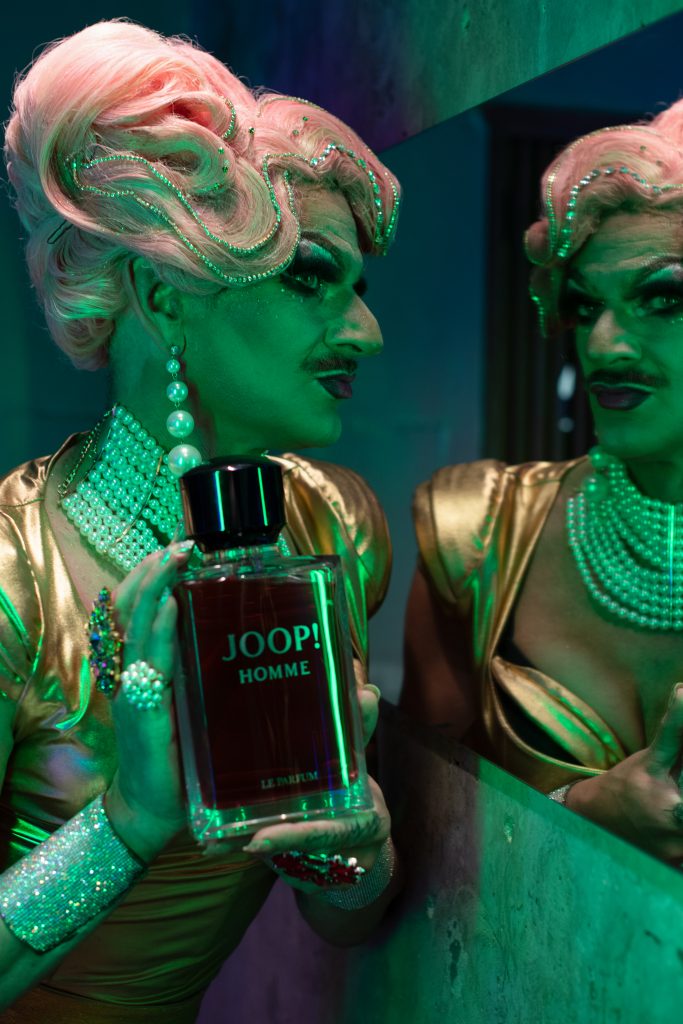 Numéro Berlin: You're pretty young and already the Global Vice President of Marketing at Coty which is such a big multibillion dollar company. As a first thing, do you wanna introduce yourself a bit and could explain how you got there?
Thierry Massee: I come from the West Indies, which are located near Jamaica. From a young age I had a great passion for beauty and perfume. So I knew I wanted to work in a field related to luxury, beauty and fashion. I then went to business school and completed a program in collaboration with ISIPCA. That's the school that's made for perfumers. If you want to be a perfumer, you go to this school to learn everything from scratch. Then, I started with an internship at Jean Paul Gaultier and since then I've been very lucky to work for very unconventional brands, like Jean Paul Gaultier, the launch of Lady Gaga "Fame", Yves Saint Laurent and now Joop!. At the same time, I'm currently doing an Executive MBA, which helps me to keep on learning, for example about the digital transformation of business, which was also very important here at Joop!.
NB: That's really interesting that you not only have a marketing background, but you also have this strong connection and good education about perfumes.
TM: I really like smelling. So I thought that it was very important to know the history of fragrances and how to interact with perfumers, and also how to speak about fragrances. That's why I really wanted to do that and probably it was the best year during my studies. I had so much fun. It was in a little French castle in Versailles, so it was very, very glam.
NB: Talking about the history of fragrances, Coty's founder, François Coty, once famously said: "Give a woman the best product you can make, present in it in a perfect bottle of beautiful simplicity and impeccable taste, ask for a reasonable price, and you will see the birth of a business the size of which the world has never seen." Do you think there's still some truth to this and does it also apply to today's men?
TM: I think that vision still holds today, but there are some adjustments that need to be made. First, it's not just about women; as you say, men are now a significant part of the consumer base. In Germany, for example, the ratio in the perfume market is about 60% female and 40% male, and the demand for male fragrances is growing strongly. So we're not just targeting women anymore. Then I think adjustments need to be made in terms of aesthetics and price. Aesthetics and taste are still very important to define a luxury brand, but they are changing very quickly. So brands are facing more and more complexity among consumers in terms of generation, gender and community. So we need a social background and also access to luxury. Not everybody can afford every luxury. So I think the challenge now is to connect the brand with the right consumer, which maybe wasn't so big then, because the market is very saturated. And in terms of price, we can see that there is a big appetite for very high end brands. So a reasonable price is sometimes not necessarily the case anymore, because some fragrances can cost €400 or €300. And in Germany, for example, the high-end of the business is growing by 84%. Overall, I think the challenge today is to find the right positioning for your business that fits your brand and that resonates with the consumer. In short, I think that vision is really great, but the part about price and aesthetics could be a little different, and now men are part of it as well.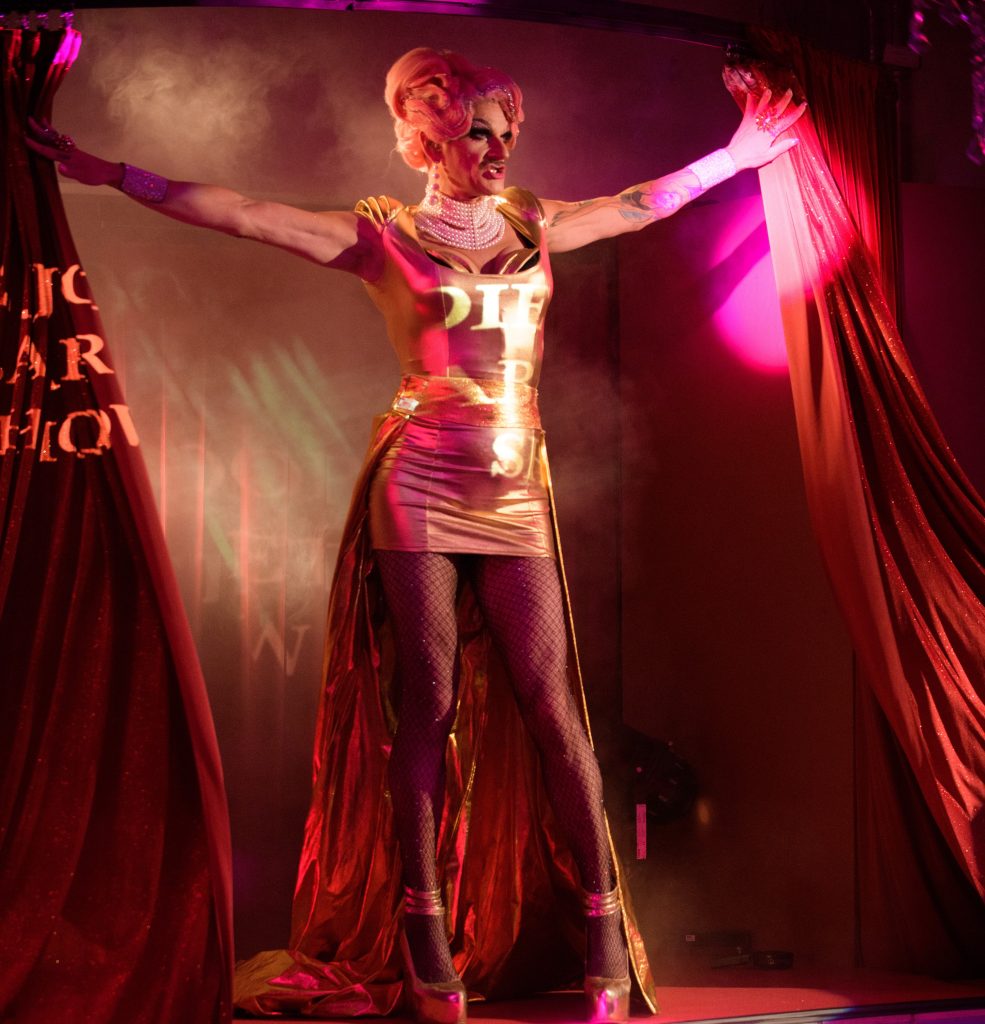 NB: Since we are talking about fragrances, the smell is of course also very important, and you have already mentioned that you like to smell. However, it's always a bit difficult to communicate the actual scent of a perfume. What do you think about this? How is that possible and what role does creativity play in the whole process? Or is it all based more on marketing formulas and algorithms?
TM: I think that creativity is critical to create the magic. It can fix a lot of problems. You can be creative in the smell, in the design, in the advertising, in the way of presenting your product. It is the impulse that makes consumers but also retailers want the product and believe in it. So you need to protect creative freedom throughout the process at all cost necessary. Algorithms and formulas are also very important because they teach you a lot about your audience and make predictions possible. This way you can pre-screen your ideas. So I would say that now you need both. You need to create magic, but you also need to use logic. It's a bit like left brain, right brain. Both are very important and you need to find a way for them to interact.
NB: That's quite challenge. In general, what are the biggest challenges you're facing in your job and with the market?
TM: I think there are three major challenges. The first is to be relevant. Consumer tastes change quickly, and if you have a heritage brand, for example, it can easily become outdated. So relevance is super important, and so is being authentic. I think right now, after COVID, people are searching for transparency in terms of the brand offering, but also in terms of the organization. And the last point is visibility. We are in a very globally saturated market, so you have to find a way to reach your target audience and be recognizable to them. Otherwise, they're just not aware that you're launching a fragrance.
NB: We're here today to celebrate such a moment with Joop!. Can you describe the brand in words?
TM: I would say flamboyance, playfulness, and sensuality.
NB: Wolfgang Joop himself left the company quite some time ago. Though what role does he play for you? Is he a big source of inspiration?
TM: The fashion and perfume businesses are very separate. We are fortunate to have a 30-year heritage in perfume, and even today Joop! is one of the top 15 men's brands in Germany. So we have a great heritage to look to and really build the future. Even though Wolfgang Joop is no longer with the company, I think his vision of the brand is still very much alive.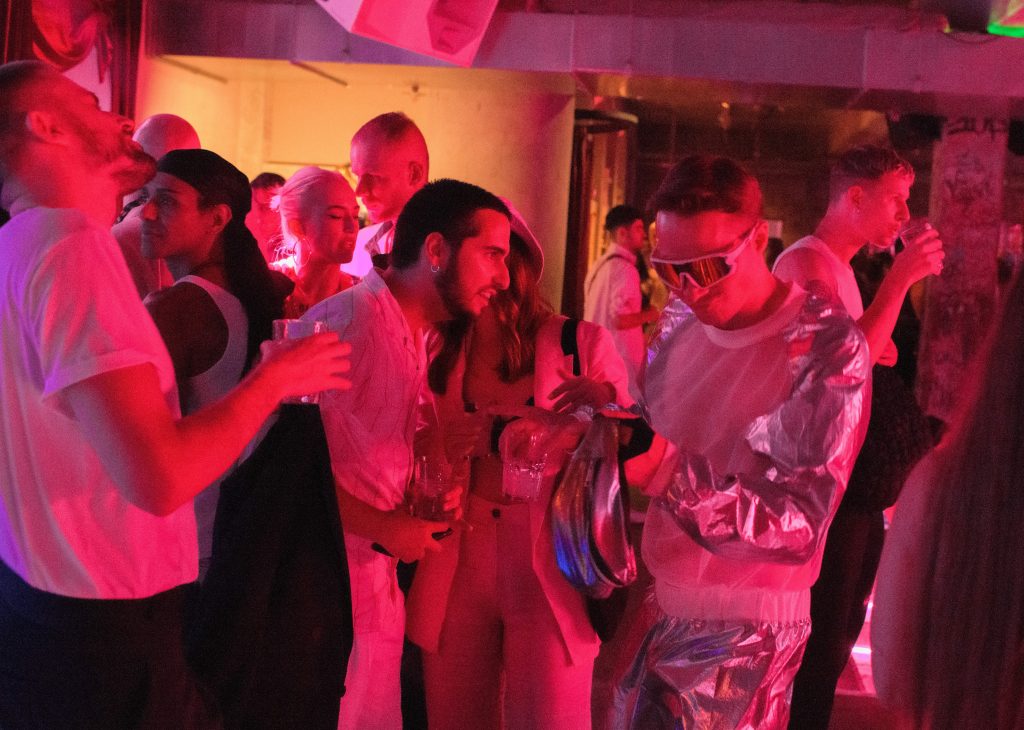 NB: Today we are here to, as you said, make Joop! even more relevant. We're going to have a beautiful dinner, the table already looks fantastic, and more importantly, there's also going to be a special cabaret show, and I'm really looking forward to it. Do you think special, fascinating events like the one we're going to have today are superior to any digital marketing initiative?
TM: I think that the answer now is really about thinking omni channel and thinking about hybrid models between online and with the real life. Human connection is still very important. Particularly when you are repositioning a brand, which is the case today, so you kind of need to create a link, a human link with opinion leaders and local heroes that will really reflect the new positioning of the brand. However, this party that we will all enjoy tonight is just the tip of the iceberg. We built a story before and after the event, too. We have a strong TikTok campaign with more than 200 influencers that will really convey the new territory of the brand, and we also have a very strong partnership with Douglas. So it's not just online, it's not just a physical event, but we're going to have, for example, a big in-store installation, online e-commerce support, and we're going to be live streaming one of our Douglas influencers for this event here today. So you really need to connect all elements. If you go for on thing only, I think you will become irrelevant quickly.
NB: Since you mentioned the repositioning aspect of today, where do you see Joop! as a brand?
TM: I think that the brand used to be one of the leading brands who opened the door to exclusivity, queerness and being different than "the classic macho man", you know? It means being different. And that's what we tried to do with the brand. The task has really been to define what made it stronger back then, which was the sensitivity and the sensuality and what does it mean today. When the brand was launched, it was about being gay and being proud of who I am and who we are. Today we are speaking about LGBTQI+. So you can no longer just speak about just being gay. You need to address the full spectrum. The scent is also specific because it is very sensual in a world where aromatic scents are very strong. We tried to reinvent this as well. To sum up, we really try to hold on to the brand's core values of extravagance, playfulness, sensuality and seduction, while asking ourselves every day what they mean today.
NB: With Joop! or also with another brand, what's the biggest project you have in mind but for some reason haven't been able to realize yet?
TM: The next big thing that I would love to do would be to work with a black designer or a brand which is highly inspired by black culture. I think that this culture has a lot to offer, obviously, I'm black, so I'm very sensitive to it. I think that there is a lot to offer in terms of storytelling and femininity, masculinity, ingredients, beauty routines, and still today, this is something that has not been really tapped into luxury. In consumer beauty, yes, you have a lot of brands inspired by the black culture but not yet in luxury. So I think that this will be my next big dream and hopefully we will be able soon to have a luxury brand fully inspired by the black culture.
NB: It's time.
TM: Yes, it's about time. Exactly.
Interview Luis Hartmann
All images courtesy of Coty