C. Tangana
Thinking of Spain, we envision first and foremost meter-long beaches, small secluded bays and, of course, the sea. A different attitude to life prevails in Spain that draws us under its spell.

But especially islands like Mallorca are also strongly stigmatized and overshadowed by their reputation. What one would inevitably not immediately think of are the numerous young talents and voices that gather in Spain. The best and most prevalent example of concentrated Spanish talent for several years now is the Catalonian born artist Rosalía. The young singer has been generating international success with her Spanish Latino pop, since her heady 'kick-start' in 2018. Now being followed by almost 22 million people on Instagram, Rosalía is considered one of the most sought-after artists in the world right now.
Nevertheless, Spain offers many other up-and-coming young voices who also celebrate the Spanish language and heritage in sound.

For instance, at the Mallorca live Festival in June 2022 Calvià became a focal point for the young creatives, as well as the iconic greats of the industry. In summer temperatures and after a two-year break from Corona, artists such as Muse, Milky Chance or even Christina Aguilera, celebrating her comeback with her new Spanish album "Aguilera", feasting her mother tongue, reclaimed the stage.
However, special attention should be paid to the young, partly more unknown local voices, who some shared their debut there. Singer C. Tangana turned out to be particularly underestimated internationally, who simultaneously filmed a music video during his stage show and attracted an audience of various ages. The Madrid-born rapper has been celebrated as a musical icon for years and is now considered one of Spain's most successful musicians. Creating a fusion between elements of classical traditional Spanish music, combined with Trapp-like sequences and contemporary rap, generation a distinctive, intoxicating sound.
Discovered by Tangana, who is also known for his good eye for emerging artists, the young artist Sen Senra also made his first steps as a composer and performer. 'Qué Facilidad' was created as a fusion of the two young artists in early 2021 and became the milestone for Senra's entry into the international music scene. Already in 2015 Senra released his first album 'Permanent Vacation' which was sung in English. In his further musical journey, he devoted himself to singing in his native language.
But we do not want to forget the women who are currently conquering the Spanish scene in strum: Aina Losage, also coming from fashion, already invented herself as a stylist and designer, conceptualizing and producing creative projects through her via Losange Concept. In the meantime, however, Losange has also made a name for herself as a DJ and made her festival debut at the Mallorca live Festival.

Equally outstanding: the young artist Cecilia Zango. She combines elemento of flamenco with the harmonies of Arabic music and creates the overall image of modern, Spanish techno. Already at a young age, the Spaniard dedicated herself to music and imagined to dominate the stages in front of large crowds. In her music, different musical sequences meet, enjoying the beauty of fusion and process.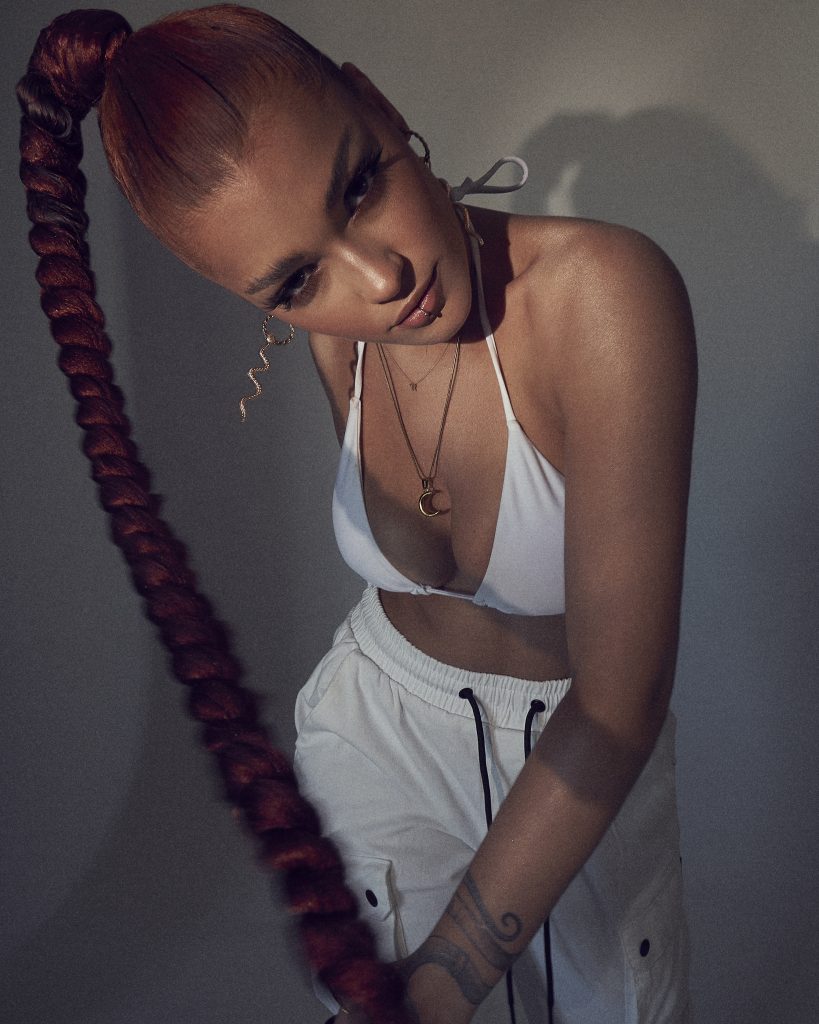 In this sense, Spain, explicitly Mallorca showed a different side and attracted both the industry's greats and local creatives to one place. Spain has a unique culture, an incomparable flair and a rhythm like no other country. And we should follow this beat as well and listen with pointed ears.
Picture courtesy of mentioned artists/PR