AlphaTauri, the premium fashion brand by Red Bull is continuing its cooperation with Deutsche Telekom and Schoeller Textil AG, a Swiss textile supplier by launching the second drop of the smart fashion apparel line, the Heatable Capsule Collection 2.0 expanding to include two more heatable styles: trench coats for women and men and a unisex commuter jacket.
With the successful debut of the HCC in 2020, the brand has paved the success and the innovative lead in Smart Fashion by introducing styles with heated zones, located in the two front pockets and right and left sections of the back. The heating function can be activated and controlled at the push of a button or via a smartphone app, including a "Pulse" and "Intense" heating functions, keeping the temperature up to 22 °C.
The Heatable Capsule Collection demonstrates how innovative technology can be implemented into contemporary fashion products.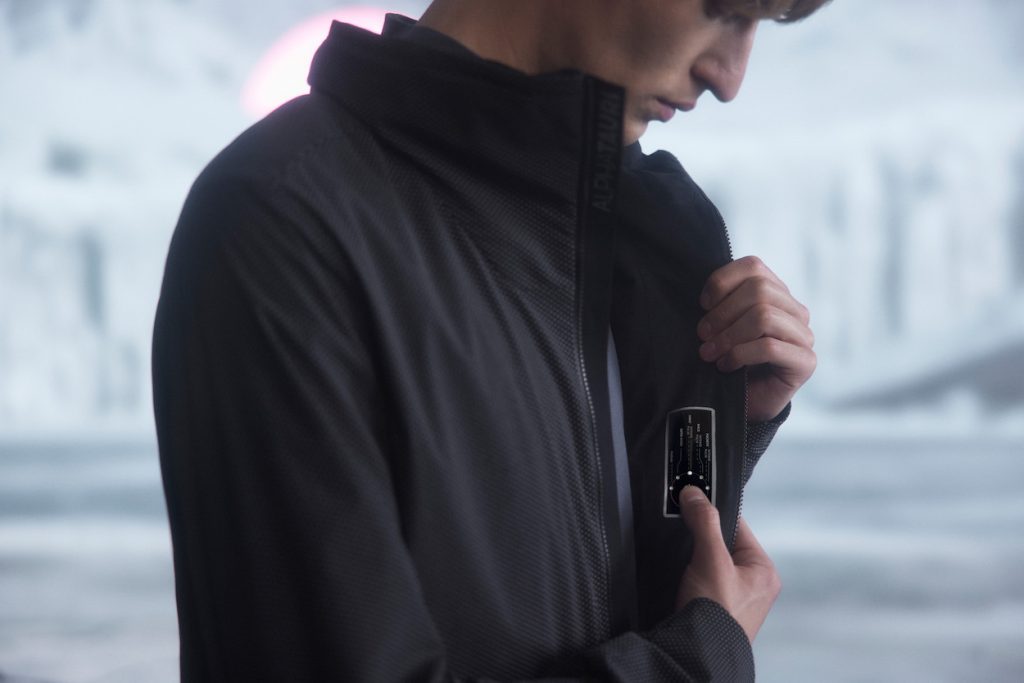 The elegant, single-breasted trench coat with a concealed button placket, a water-repellent functional finish, and insulating corkshell lining, keeping it nice and warm inside the piece. With the fully reflective, unisex Commuter Jacket, the collection presents an allrounder piece with features such as a stowable hood, a foldable bike skirt, a jersey back pocket, and elongated, ergonomically shaped cuffs. The jackets are lined with E-Soft-Shell heating technology containing a network of conductive yarns supplied with electricity via a power bank stowed in a pocket on the back.
The harmonic collaboration manifests in each partner's core competence:
Each partner contributes their core competence: AlphaTauri takes over collection design, while Telekom provides technology including the app.
The new pieces, as well as the HCC 1.0 collection, are available via AlphaTauri webstore.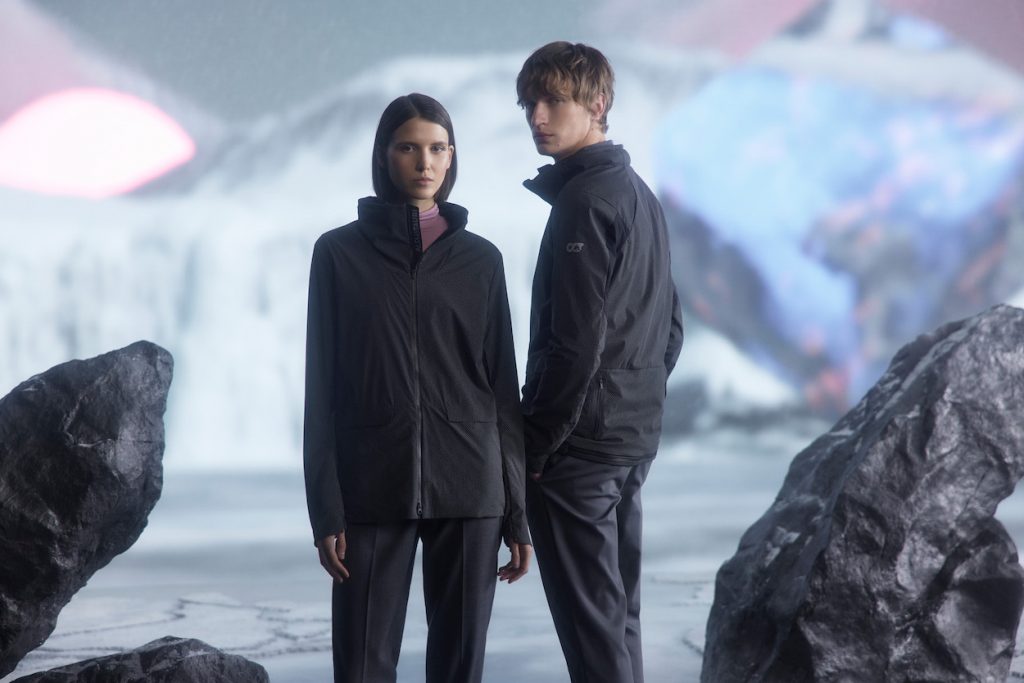 Picture courtesy of AlphaTauri/ PR