Underground without compromise, Antonio Vattev is London-based Bulgarian-born designer who graduated from CSM and launched his brand in 2020.
It's edgy, slightly on the darker side and – to me – just extremely sexy. Isn't that missing from menswear nowadays? Nodding his Bulgarian heritage, Vattev dissect the eclectic style of Princess Kalina of Bulgaria. We enjoyed – and collectively gasp – viewing and reviewing the looks from his SS23 collection. Now if you see me wearing head-to-toe look 1 at the rave, don't ask questions.
Antonio agreed on telling us more about his collection "Icons of mystery" and we share the goodness below.
Numéro: Associating seductiveness to fashion is something that we often read about womenswear, but I think you make men look very sexy. How do you feel about that?
Antonio Vattev: I like to think that seductiveness is an attitude; clothes just give you the confidence to express yourself. With this season's imagery, I give a proposal of what av vattev's man could look like, but I believe that it can play out in many other ways too. 
When did you find out you'd become a fashion designer, any memory to share?
I remember I was collecting a monthly magazine about culture and history which a very small section about fashion. One of the fashion articles was about Alexander McQueen, full of images from his most iconic shows. I believe that this was the beginning of my interest in fashion – I wasn't quite sure what I was looking at but I was fascinated by it and I wanted to know more.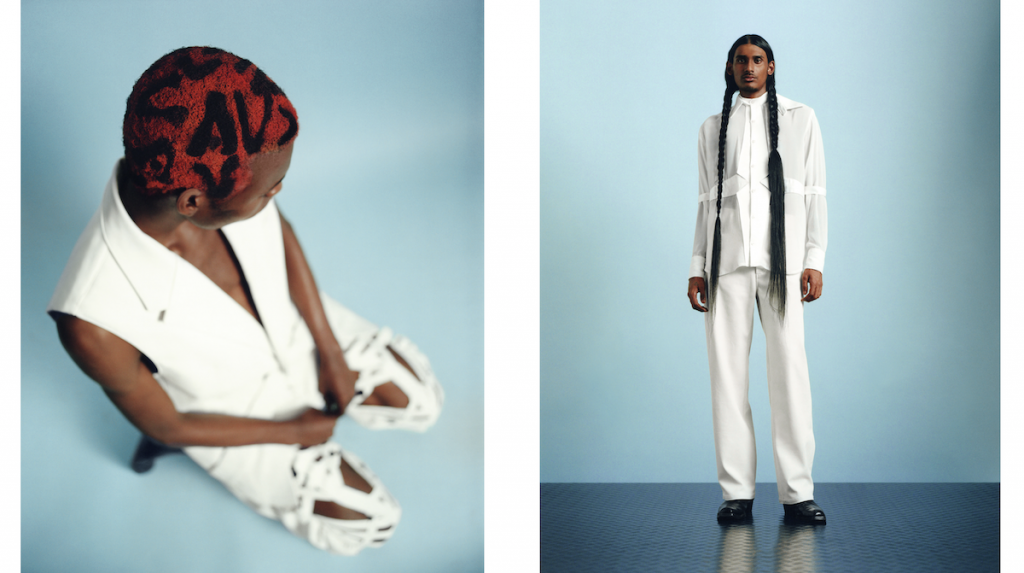 How do you infuse your Bulgarian heritage in your work? Can you tell us about your use of textiles and why it is meaningful to you to have that cultural nod in your collection?
The Bulgarian culture is really rich and there are so many directions you can explore. I've been always fascinated by traditional customs and rituals. One very specific tradition I started exploring is Kukeri – elaborately costumed Bulgarian men, who perform rituals intended to scare away evil spirits. I love the Halishte textile the costumes are made of because it's unique and I've never seen it anywhere else. I really wanted to modernise and popularise the textile so we started sourcing and reconstructing the material into accessories. For me it was very important to use vintage, original Halishte and remake it into something new, so I can literally share a piece of my culture with my community.
Do you have any particularity in your design process?
I am trying to be open and not confine myself to rules during my design process, so I think each season is slightly different.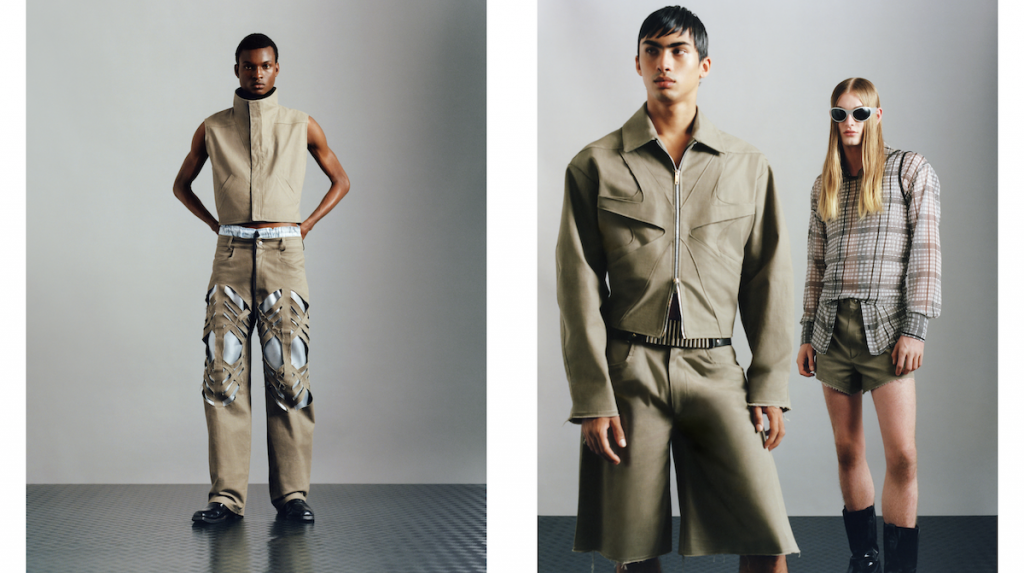 Where do you find inspiration in your everyday life? Are you inspired by London and its underground culture specifically?
I love observing.  I love walking on the street or clubbing and looking at people and appreciating their personal styles. I truly believe that London has this free spirit and allows people to express themselves, so definitely the city's culture is very inspirational.
Where should we wear av vattev? Any particular occasion?
ON THE STREET or CLUBBING  or just EVERYWHERE.
Av vattev's approach to fashion is more back-to-reality – the clothes are beautiful, strong and full of ideas but with real life driving them. My biggest satisfaction is to see people wearing the clothes and feeling good about themselves on every occasion.
Can you explain to our readers what makes the av vattev DNA in a look?
The brand core is based on 70s glamour and freedom, coming from the music scene and artists such as Mick Jagger. He has a unique style – masculine but sensitive at the same time. Usually, this is translated through the clothes' silhouettes and the general mood of the collections. If you go into details, there are always technical aspects of the garment's construction inspired by artists such as Christo or Georgia O'Keeffe.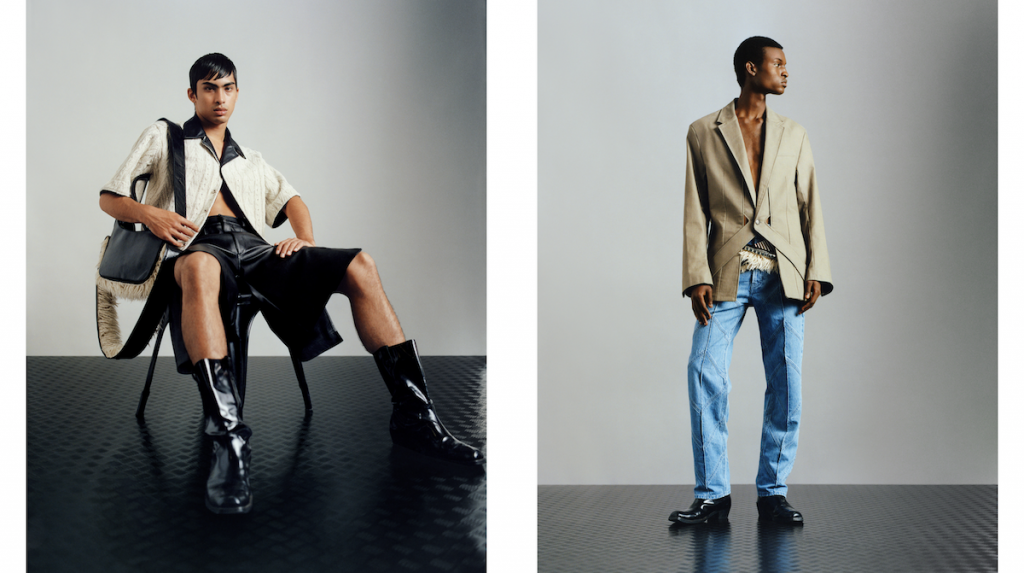 What is your favourite looks/piece of the SS23 collection?
I like to look at the collection as a whole thing, not splitting it into looks. That way I can be sure the general mood and message I want to share is there.
Is there anything you focused on for "Icons of Mystery"? Have you felt an evolution since last season?
The whole idea of each collection is to be upgraded / better versions of the one before – I definitely feel the evolution from the previous one. I aimed to create more clean lines and to develop key elements of the brand such as the laser-cut pieces, knitwear, and tailoring.
What is the theme of the collection for SS23?
For SS23 I looked at the personal style of Princess Kalina of Bulgaria – known for pairing the likes of artisanal embroidered vests, spiked leather dog collars, austere tailoring and gold Cleopatra-braid headdresses. At the same time at the back of my mind was one of my favourite pieces from Richard Serra – Belts. 1966-67. The idea of combining those two completely different inspirations and translating them through the brand's codes was a sweet challenge.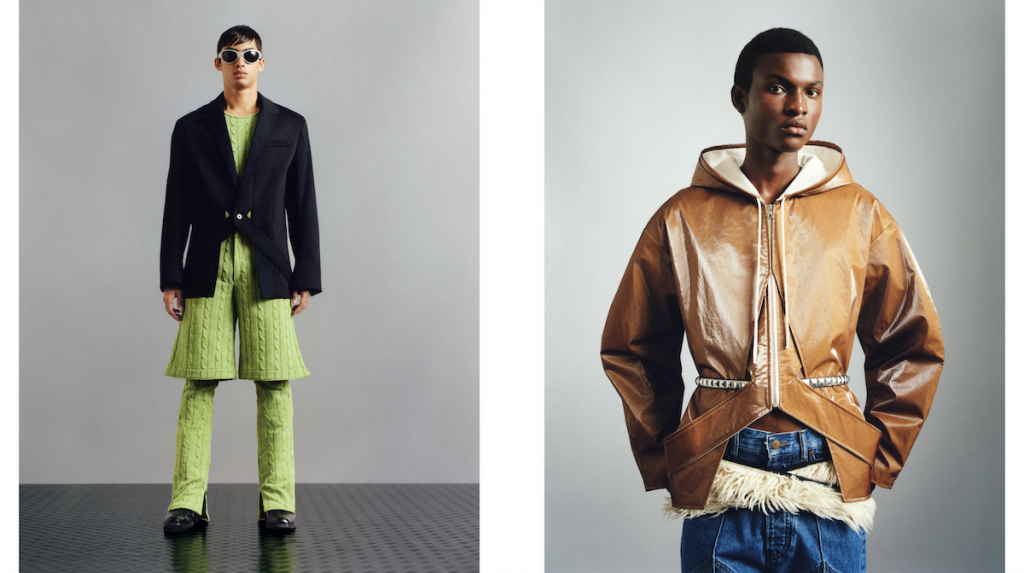 What would a night out with you look like?
Definitely, we start at home, a private place, where we actually can enjoy each other's company and have a chat. The next destination is a club. We already know who is playing, and we are ready to dance all night long.
Tell us about a style icon you look up to and why?
Mick Jagger, Grace Jones, David Bowie, Jim Morrison, to name just a few…
The first thing that attracts me is the message they sent through their style. I need to feel freedom and a strong personality. Even if I don't resonate with the style, I appreciate and respect individuality, so this is enough for me to get inspired. You can check the IG profile I created, to capsule everything that inspires me – @generation_in_rehearsal
Is it challenging for you to work on a summer collection while having so much statement piece from your work being knitted scarves and hoods?
Creating a Summer collection is a challenge, but I always think about the spring nights out, when you go out and you just need something easy to layer up or take off.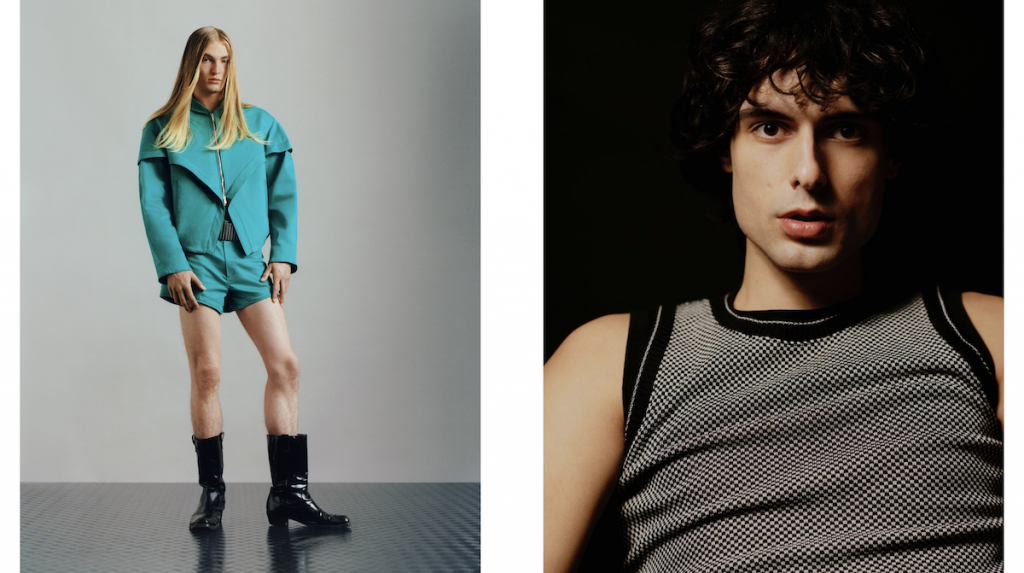 What's next for you and the brand?
I am super excited about the future of the brand. My goal is to create a universe. It's about feeling it rather than looking at it – av vattev is not about clothes hanging on a rail, it's about the people who wear them and the energy within our community.
Interview by Marien Brandon