Numéro Berlin's weekly collection of the most exciting news about fashion, music, and simply everything that is on our radar. And here is why it should be on yours as well!
A BETTER MISTAKE: THE PERSONA DROP
A better Mistake, the Milan based label, drops the first segment of their FW22 Collection. The Persona Drop is diving into an exploration of the human Ego whose purpose is the discovery of the deeper self. For the creative Director MADAME_INC humans are like machines and need to discover their self to become their best versions. This image is reflected in all of A Better Mistake's creations, by motivating people to take a moment to reflect and focus in a world of constant distractions. With the Persona collection, ABM offers a second skin where the technical aspect of the garments fuses with the warm and softness of viscose. The collection includes a long dress, a sweater, a technical bra, a scarf and gloves with structured lines that highlight the silhouette of the body and create a futuristic aesthetic.
BOTTEGA VENETA CAMPAIGN WINTER 22
The winter campaign by creative director Matthieu Blazy for Bottega Veneta is characterized by a multitude of point of views: from photographers and cinematographers to the cross-generational models. The campaign brings different people together and approaches the campaign as a collective. Working with several young image-makers who had never shot fashion before as well as established photographers and cinematographers, each brought a fresh and unscripted sense of seeing to the collection. Blazy's notions of craft in motion and quiet power come to life in 41 still and moving images shot mainly on film. With photographers and models building relationships along the way, each brings their own experiences, movements and stories to Bottega Veneta's clothing and accessories.
SCOTCH & SODA BIKE COLLABORATION VELORETTI
Fashion brand Scotch & Soda has teamed up with Veloretti, an Amsterdam-based bicycle manufacturer, to launch a collection of electric and city bikes to the European market. This will celebrate the Amsterdam Proof Capsule Collection, the seasonal unisex – Scotch & Soda's seasonal unisex rainwear collection , bringing the elements in style, with every circumstance. The Scotch & Soda x Veloretti bike range includes electric and city bikes in limited camouflage design, as well as a classic city bike in an exclusive Dutch green shade. Known for its sleek and timeless designs, and durable quality, Veloretti has designed a range of six bicycles for the collaboration, Veloretti has designed a range of six bicycles, which today appears in 26 countries. The bicycles are designed for everyday Urban traffic. The high-quality design of the solid aluminum frames with powder coating bear the two logos of Veloretti and Scotch & Soda. The Amsterdam Proof collection includes a range of unisex rainwear for adults and children in a practical color palette of khaki, olive green, rust brown and off -white, which provides joy and style in any weather. An oversized jacket with matching pants, a poncho, a bucket hat, a body warmer and an organic cotton hoodie.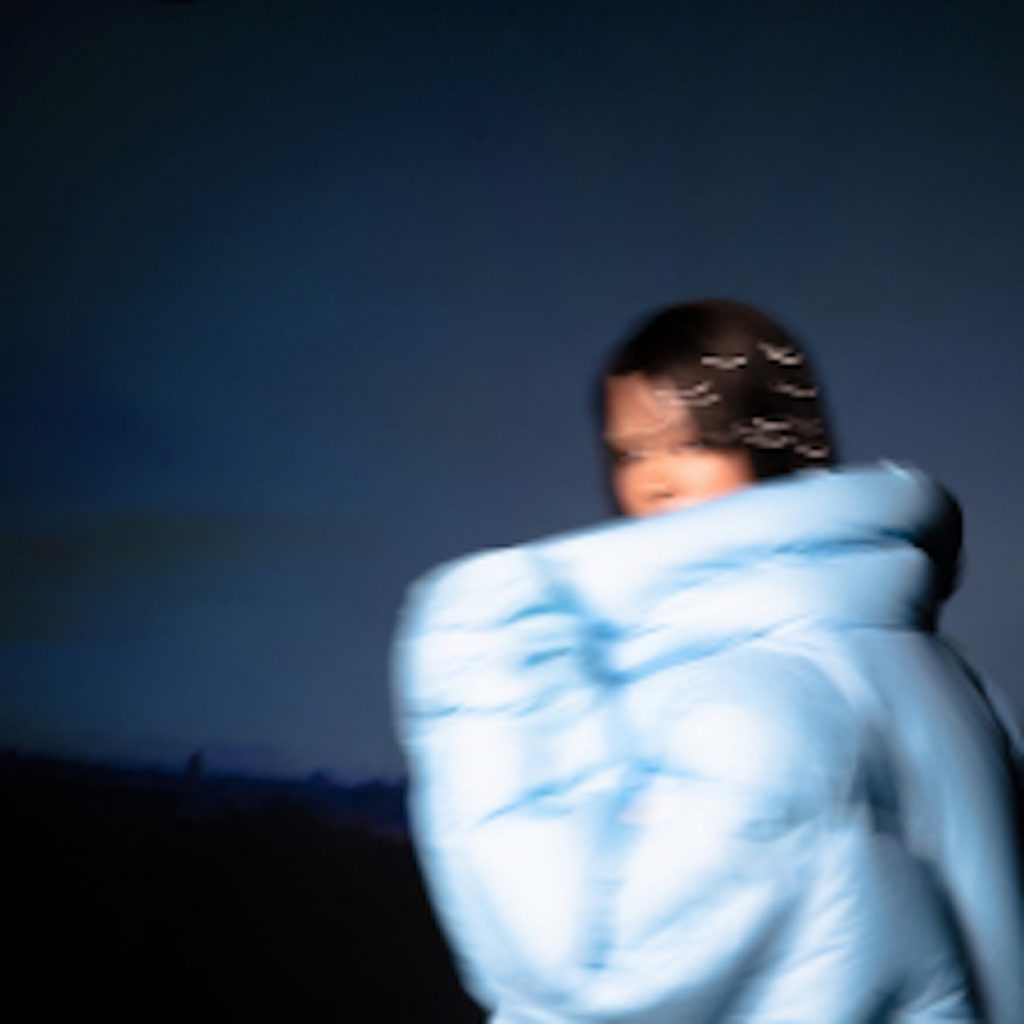 SHYGIRL – NYMPH
Shygirl presents her new debut album, which will be released on the end of September. Coming from the UK, Shygirl is a new queen of cool who has become known in pop/electronic music for her sultry flows and casual confidence with the club smashes of her Cruel Practice EP (2018) and Alias EP (2020). With her first full-length project Nymph, we get a glimpse into Shygirl's more vulnerable side as she finds the freedom to reveal the personal. With her penchant for 90's pop and R&B, Shygirl is influenced by Madonna's Ray of Light era and artists such as Janet Jackson, Mariah Carey, Sade, and Bjork, showing great emotional qualities in her work. The lead single Firefly offers a glittering melancholy, full of lonely fantasies and complaints about a one-sided love. I guess I need to hear the truth this time / You kept me waiting on a lie…. Waiting on a lie, she sings, soaring over lush, danceable breaks. Nymph arrives during a busy time for popular newcomer Shygirl. The album came together when she took a moment to reflect on this life-changing time. In a house in Brighton on the UK's coast, Shygirl worked closely and freely with her friends and previous collaborators Karma Kid, Mura Masa, Sega Bodega and Cosha to create the foundation of the album. Shygirl jumps through a vast range of emotions and situations dealing with intimacy as well as self-love, introspection, and prowess making use of countless vocal tones and flows.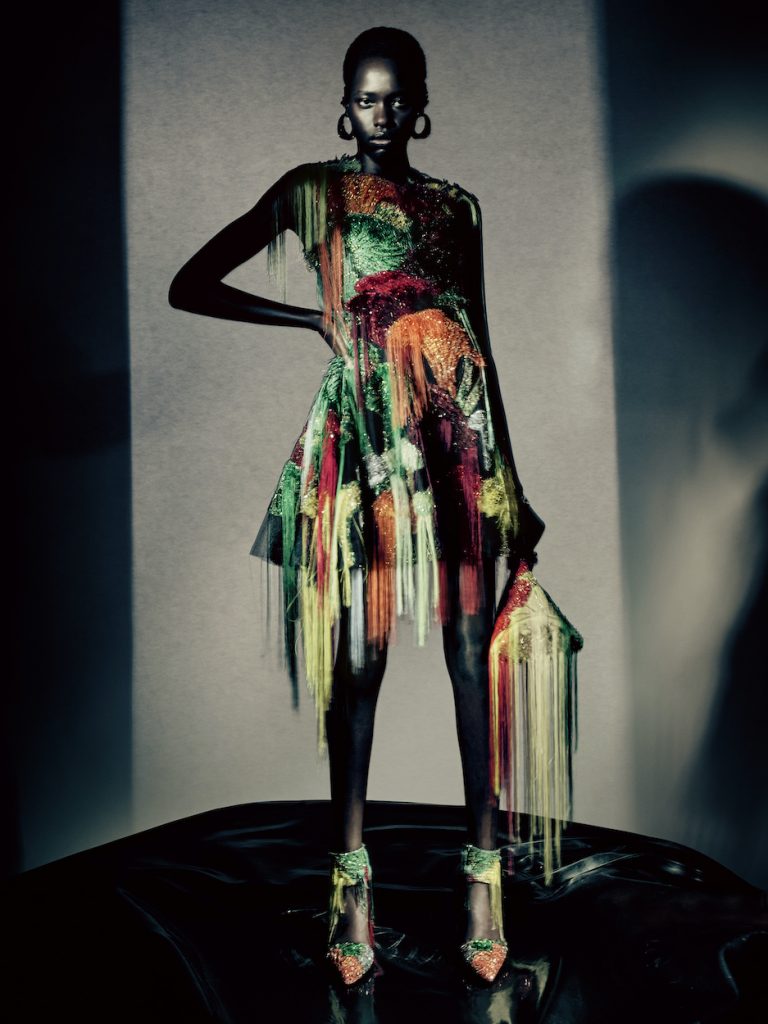 Alexander MCQUEEN AW2022 Campaign by Paolo Roversi
Alexander McQueen introduces the AW22 Campaign photographed by Paolo Roversi, featuring Awar, Lucia, Florence, Celina, Wang and Achenrin. Alexander McQueens collection is inspired by the forest and especially mushrooms like Mycelium. Mycelium is a root-like structure of a fungus that consists of a mass of branched, thread-like hyphae. Especially mycelium, the reality of nature is as a community much older than ourselves. Mushroom colonies are made of mycelium, so Alexander McQueen decided to start his own mushroom colonies in fashion, inspired by the notion of community. The collection is a metaphor for the connection and communion between people, between all of us.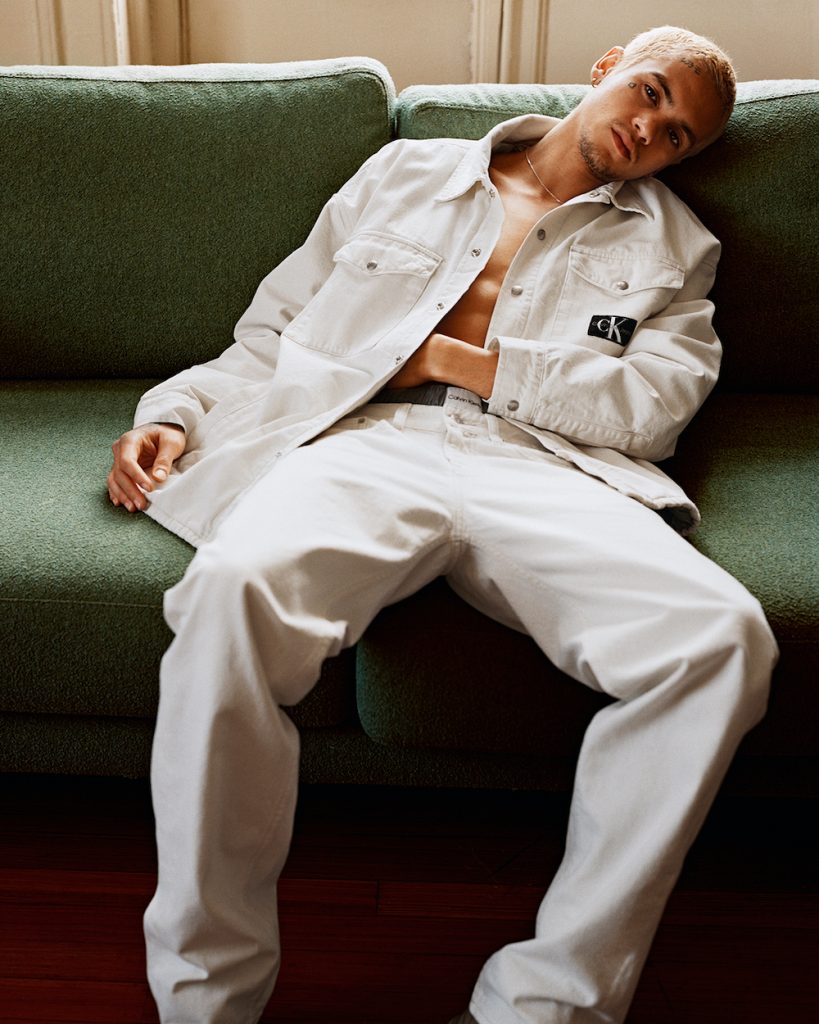 CALVIN KLEIN FALL 2022 CAMPAIGN
Calvin Klein's Fall 2022 campaign, shot and directed by Alasdair McLellan, is modern, minimal, sensual and envisions a global cast in real-world environments. Featuring the latest underwear and jeans, the collection is designed for everyday wear and up to date with the latest trends. Calvin Klein features a cast of international celebrities and models in this latest campaign. Staged by Alasdair McLellan in modern, minimalist and sensual imagery, talents such as actor Chloë Sevigny, K-Pop legend Jennie, Academy Award winner Susan Sarandon, Euphoria actor Dominic Fike and model Lila Moss showcase the latest iconic Calvin Klein must-haves from the Fall 22 collection. The stills nod to the imagery the brand stands for, capturing the true confidence of the talent. In the episodic video series, the talents cross paths in a Calvin Klein world where routines – from workouts to laundry to solo dinners – are anything but simple. The new underwear and loungewear includes the Embossed Icon, the signature logo reinterpreted in an embossed, repeating design, Bonded Flex, which offers comfort with seamless knit, modern natural cotton and recycled materials.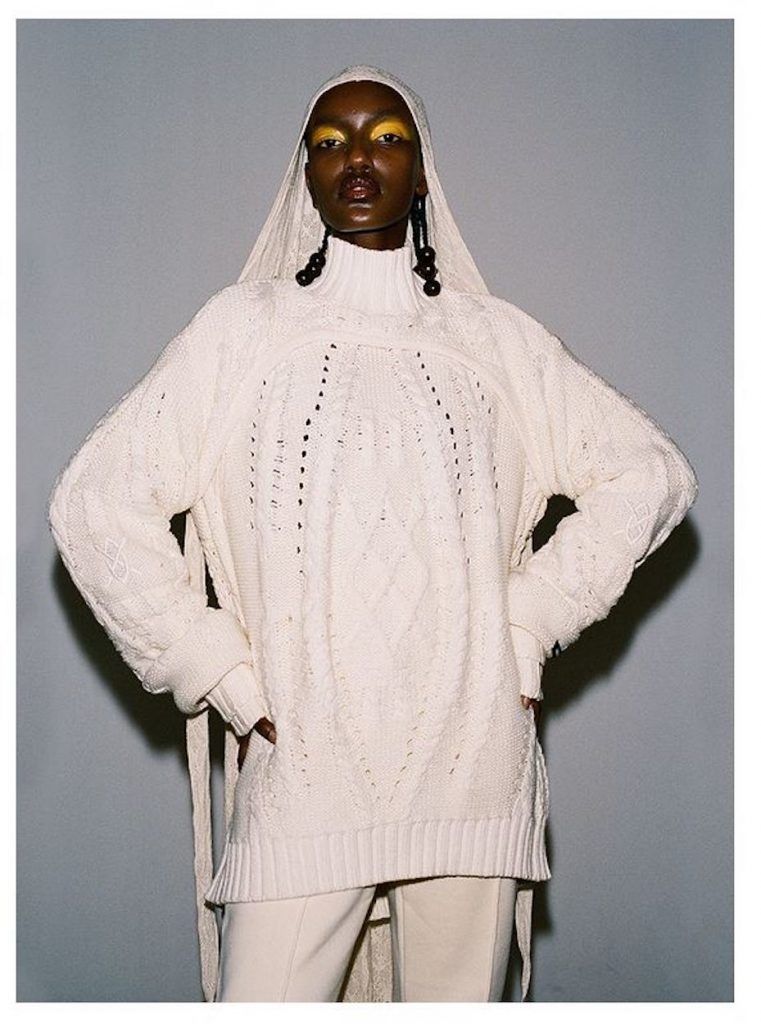 DAILY PAPER FW22
Titled Identities Rebuilt, Daily Paper releases the second iteration of its Fall/Winter 2022 collection, reflecting the brand's journey through its ten years of existence. Highlights include braided knits and an oversized velour tracksuit. Daily Paper is more than just a clothing brand that is able to unite global communities across borders. Through creativity, fashion and education, we aim to inspire and educate young people. Daily Paper has attracted a tribe of multidisciplinary creatives and cultivated a community of people who celebrate their own roots. The diverse and deeply rooted diaspora culture is the foundation of the brand, echoed in every collection – and always portrayed from a youth perspective. Drop 2 by Daily Paper for Fall/Winter 2022 will be available worldwide online at dailypaperclothing.com and in Daily Paper flagship stores.
CARHARTT WIP FW 22
Shot by Jorre Janssens, the latest campaign shows Flohio, a successful Nigerian rapper as well as Tweaks, an artist who's known for music which – for her – is as a way to process external reality. Faces from Carhartt WIP's skate team which includes two stars of the brand's current skate film plus Carhartt's longtime collaborator Lord Apex are also taking part in this collection. The fashion contains a lot of natural earthy colors and refers to the roots of Carhartt WIP: music and skateboarding. As a special the brand created a playlist on Spotify called "Music to skate to" concluding some tracks chosen by Lord Apex and featured team riders.
Picture courtesy of mentioned brands/PR