Numéro Berlin's weekly collection of the most exciting news about fashion, music, and simply everything that is on our radar. And here is why it should be on yours as well!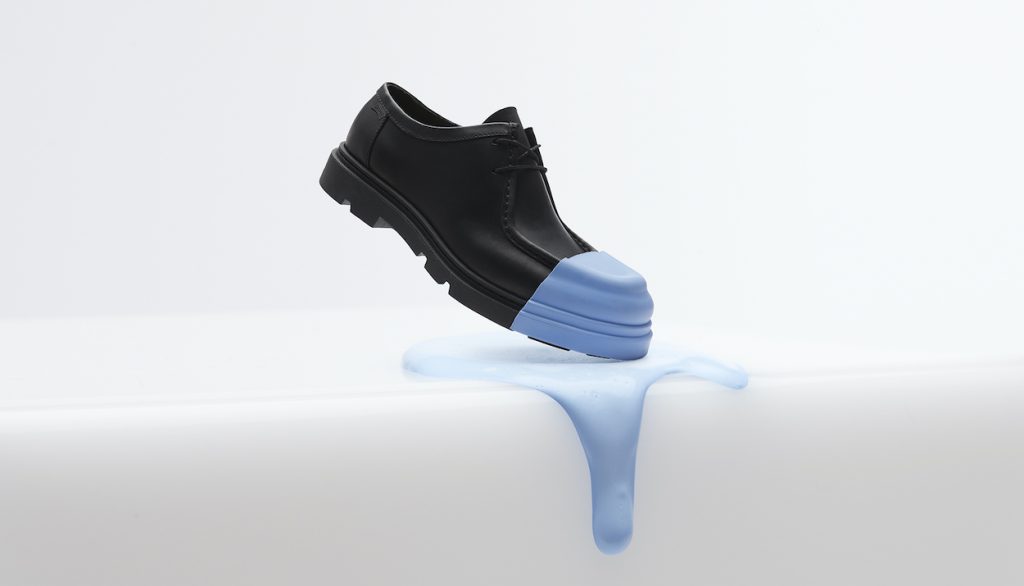 Camper presents Junction
This season Camper is presenting Junction, the playful lace-up shoe. The name is a reference to the point where two or more things are connected and is an allusion to the sustainable, circular concept that inspires its design. Junction with a bold, versatile look, has a comfortable feel, perfect for everyday urban wear. The Camper collection expands with the addition of a new smart casual line. Every shoe of this collection has it's own color , into which it was dipped. Blue, Yellow or Orange. Three rubber toe caps, which are removable, provide a contrasting flash of orange, vanilla and blue tones, giving the shoe its uniquely distinctive, eye-catching look, both in soft shiny and full grain leathers in a natural, understated palette. Designed and manufactured to be easily disassembled and recycled, Junction uses a minimum of materials. Its extra durable stitched construction allows the leather upper to be bonded to the rubber outsole without the use of glue, ensuring maximum durability and quality. Recycled PET lining and a cushioned Ortholite footbed add to its flexibility and lightness.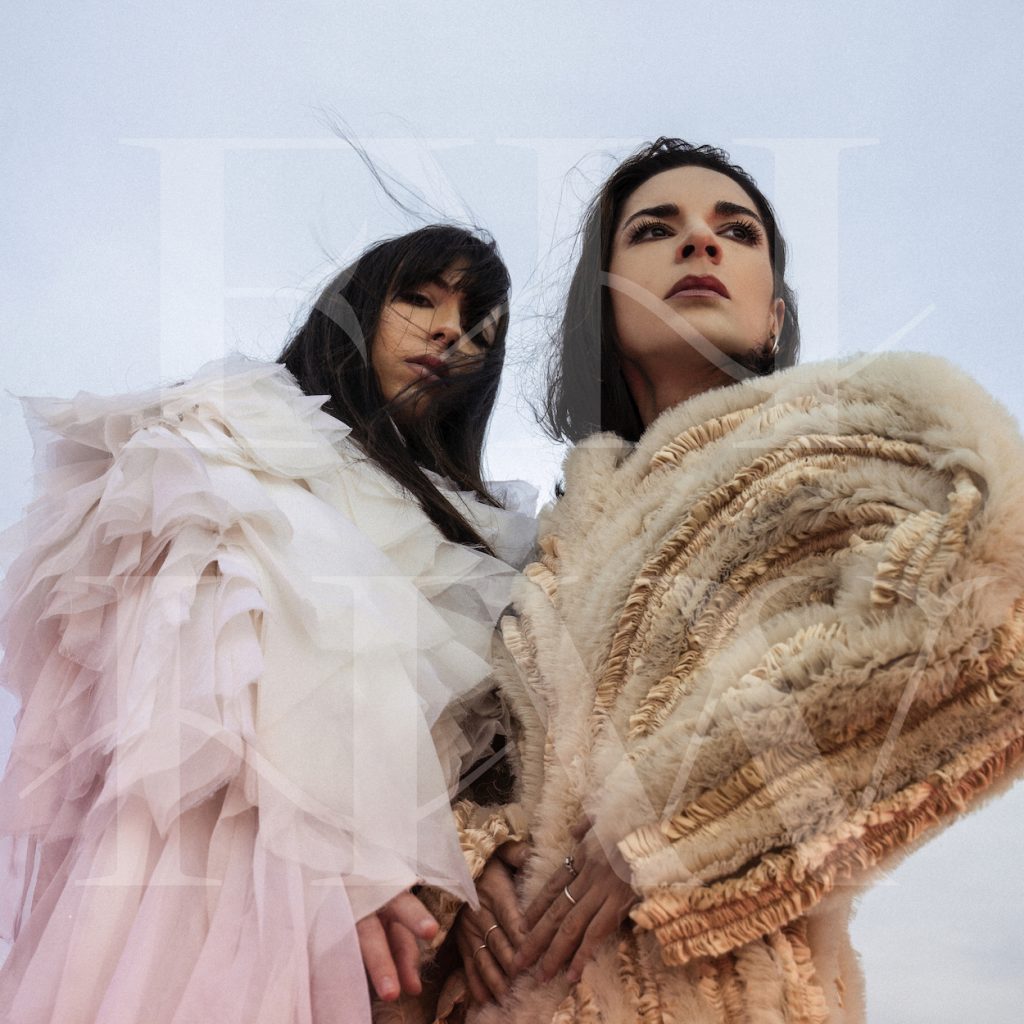 GIOLÌ & ASSIA RELEASE NEW SINGLE EURYDICE
Italian DJ and label owner duo Giolì and Assia release their new single and video for Eurydice from their upcoming third studio album Fire, Hell and Holy Water. The duo creates genreless sounds that are entirely their own from start to finish without any outside collaboration.  Giolì, a masterful pianist who plays the piano, cello, drums, guitar, and handpan, with Assia masters lead vocals and guitar across the album. Through magical melodies and imaginative lyrics, Eurydice describes a tragic love story of mythological Greek characters Orpheus and Eurydice. The song is written as if it were Orpheus speaking, and apologizing for turning around and causing Eurydice's death. Musically, the song differs from the genre of other tracks on the album. Here, the sound is sweeter, more melodic and romantic, and works perfectly with the lyrics. Eurydice is a delicate addition to the collection of intricate originals and beautifully combines Assia's ethereal vocals with Giolì's dynamic percussion. From start to finish, Eurydice is a true will to their talents both as songwriters and storytellers. Along with the single release, Giolì & Assia released a new music video for Eurydice, in which the girls perform the song on a beach by moonlight. It is a refreshing addition to their catalog, which includes their boundary-pushing video series #DiesisLive. The videos are a milestone of Giolì & Assia's evolution and creative expression as artists who have their own aesthetic niche. The whole record documents the intense highs and lows of the two as a couple, as well as the health problems and untimely losses of loved ones during the pandemic. The songs takes influences from London Grammar, Coldplay, Depeche Mode, Labyrinth's Euphoria score and U2.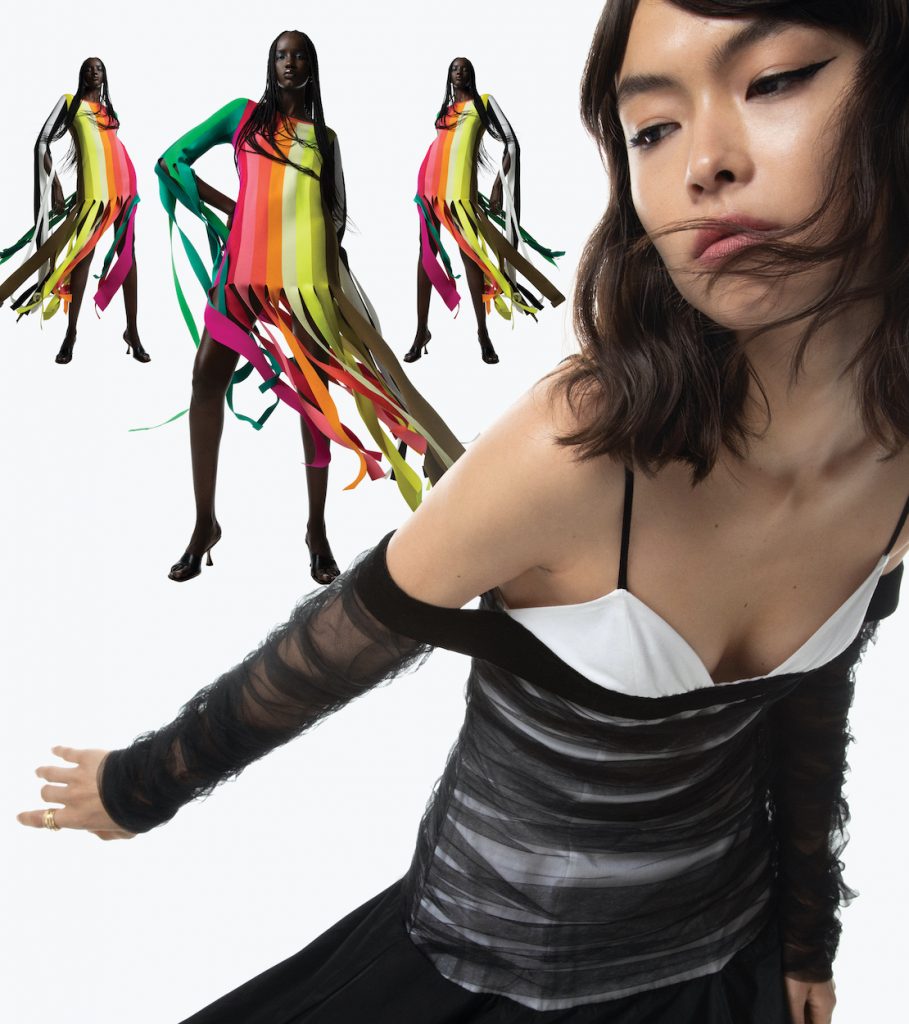 NET-A-PORTER X THE INAUGURAL VANGUARD EDUCATION FUND
NET-A-PORTER announces the winners of the first Vanguard Education Fund for final-year students, established in partnership with the British Fashion Council (BFC). The new Education Fund provides both financial support and dedicated mentoring for students in their final year of study as they begin their careers. This year, winners of the Vanguard Education Fund, alongside Miss Sohee and Grace Ling, will benefit from 3D garment-design training to create technically advanced, digitized products using true-to-life garment visualization, thereby reducing waste and improving time efficiency when creating samples. The Vanguard Education Fund 2022 is awarded to Ben Davis, Renato Bras, Finlay Roberts and Maissane Zinai. NET-A-PORTER places special emphasis on highlighting the creativity and promise of the next generation of fashion talent via The Vanguard, a program that supports emerging brands, and its efforts extend to The Vanguard Education Fund, a mentorship scheme that helps final-year students as they embark on their careers within the fashion industry. As a champion and promoter of new talent, NET-A-PORTER is proud of the important role it can play in emerging brands into the industry and to a global audience. Each designer is mentored by NET-A-PORTER's unparalleled global team of experts, who provide education
focused on building a successful business.
BILLIE EILISH X GUCCI EYEWEAR CAMPAIGN
At the launch of Gucci's latest eyewear collection, new images and videos take the viewer on a dreamy car ride alongside Billie Eilish, an artist whose authenticity and self-expression match core values of the house. The award-winning singer, considered by many to be the voice of her generation, challenges viewers to follow her on an exciting through a series of bold portraits that reflect her characteristic style in the new campaign. The new eyewear collection is a mix of retro and modernity, and is encased in the mysterious mood of the campaign. In the first image, Billie Eilish wears black sunglasses, decorated with a gold-colored Gucci lettering. In addition, the artist is wearing a cat-eye design in pink and an 80s-inspired oversized sunglass that is highlighted by the Gucci logo. The campaign for the second edition of Gucci shows Eyewear Collection 2022 features unbalanced compositions, a rich color palette and contrasting lighting effects. The narrative explores the idea of automobiles as a symbolic extension of those who drive them, revealing their intentions, motivations and personality. The Eyewear reflects the cinematic mood of the campaign and reinterpreting the Houses timeless aesthetic.
Creative Director: Alessandro Michele
Art Direction: Lina Kutsovskaya at Be Good Studios
Photographer/Director: Harley Weir
Stylist: Andrew Mukamal
Makeup Artist: Robert Rumsey
Hair Stylist: Benjamin Mohapi
Manicurist: Erin Moffett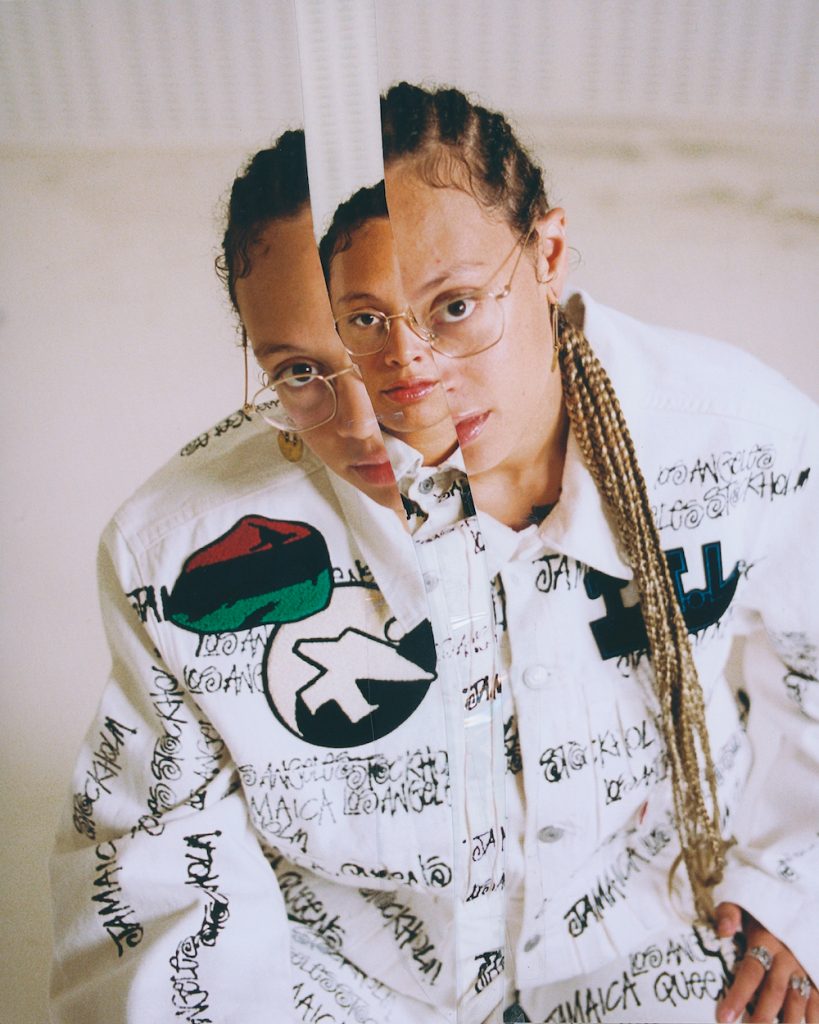 DENIM TEARS X STÜSSY X OUR LEGACY
Urban street wear, with colorful prints, scribbles and buttons. This collaboration between Denim Tears, Stüssy and Our Legacy is all about the ability to protest the parameters of style. In putting together the
collection, Tremaine Emory, founder of Denim Tears, lived up to his reputation as an icon who disrupted the course of contemporary fashion. Denim Tears is an unretouched portfolio of Tremaine's Afro-Americana. Since the development of his provocative brainchild and clothing brand, one constant has been clear. Through a learned of the hardcore and punk movements, Denim Tears spans the banks of the culture with a collection in collaboration with Stüssy and Our Legacy. The Type 2 trucker jackets and Denim Tears 501's were designed by cotton brand Levis. Tears 501's in extreme size is decorated by the hometown and crest of the two brands. Tremaine and his fellow tailors want you to make a scene, because there's is simply no room for restraint.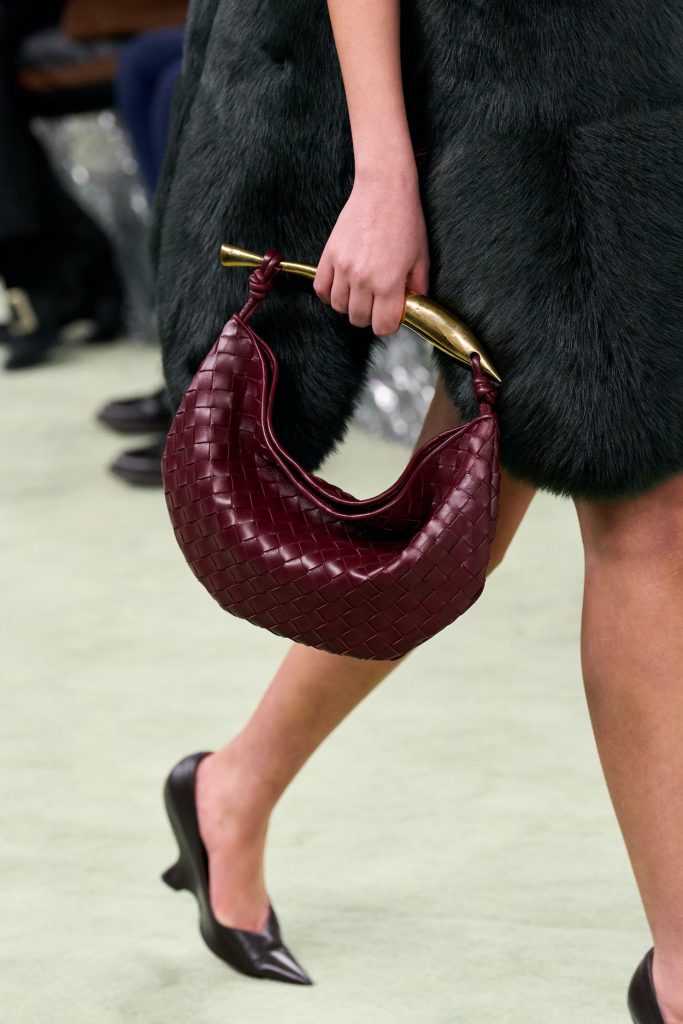 BOTTEGA VENETA SARDINE TOP HANDLE BAG
Bottega Veneta has launched it's first bag iteration – the Sardine. The Sardine is a half-moon shape featuring the signature intrecciato celebrating the brand´s heritage and craftmanship. The bag is available in three colors: Bitter Chocolate, Barolo and Bone. The bag has a special golden handle, the form resembles a fish, that's why the bag is called Sardine. The knots and the braided crossed pattern also reinforce this look. Bottega Veneta is best known for it's handbags and accessories, including it's range of fragrances. The outstanding craftsmanship, internal labels, and luxury feel help expose the Bottega Veneta brand identity uniquely. 

Picture courtesy of mentioned brands/ PR