Numéro Berlin's weekly collection of the most exciting news about fashion, music, and simply everything that is on our radar. And here is why it should be on yours as well!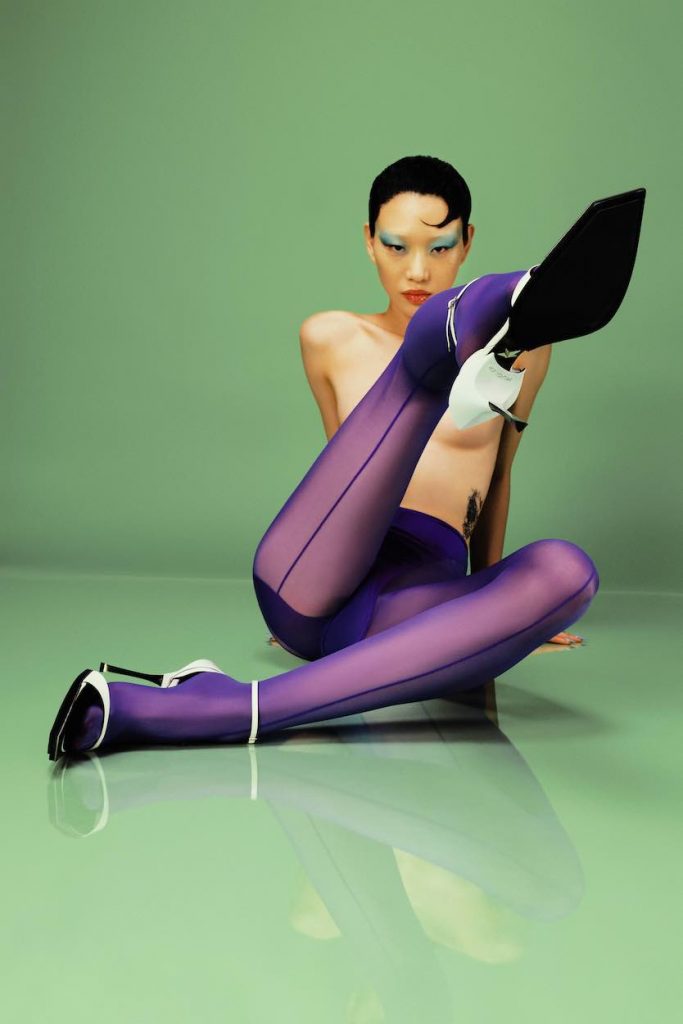 Mugler x Wolford Skinwear Capsule Collection
Wolford and Mugler presenting the new skinwear capsule collection. Wolford and Mugler have a long tradition of cooperation. Together, the two brands already launched an exclusive two-set collection in the 1980s, at that time still with Manfred Thierry Mugler. This collection, created by Casey Cadwallader flatters the female body and features high comfort, combining Mugler's bold designs with Wolford's innovative techniques. The exclusive collection of includes bodysuits, dresses, gloves, leggings, biker shorts with special shape-lift construction, and couture designs with special flock patterns in high-quality sheer and innovative knit technology. Mugler's signature shape-lifting stockings are also available in a new color palette.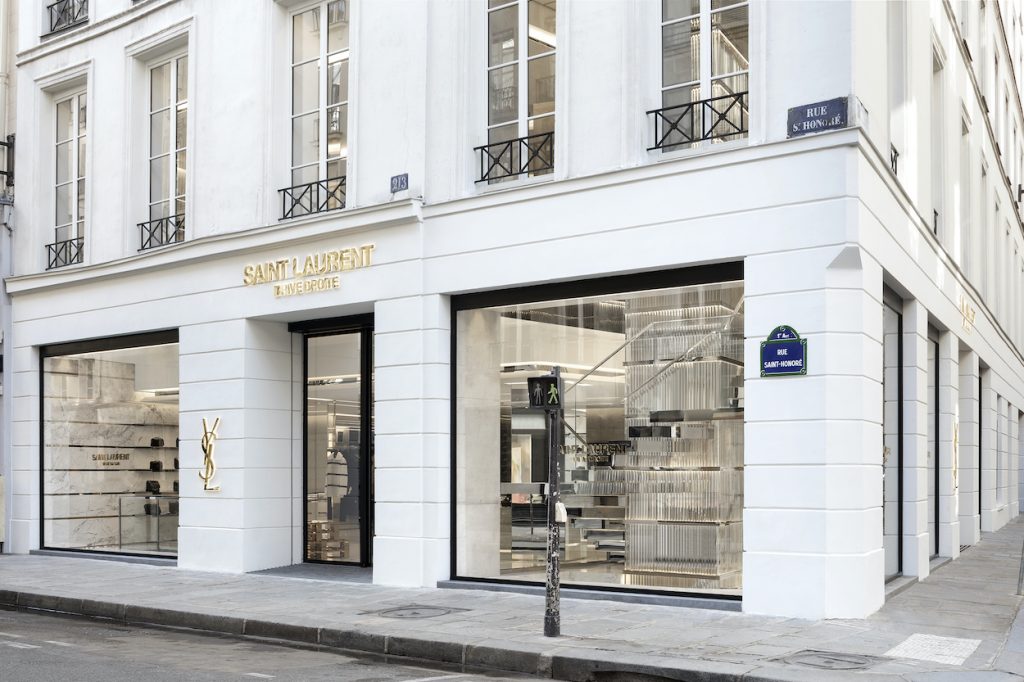 SUSHI PARK – SAINT LAURENT RIVE DROITE
Saint Laurent will be hosting an exclusive SUSHI PARK culinary event at the Rive Droite store, from September 28th to October 7th. The Japanese restaurant based in Los Angeles, is known for its impeccable omakase and chef's choice menu. It has become one of the best-known culinary destinations in the city. This is the first time Chef Peter Park and his team are offering the SUSHI PARK experience outside of Los Angeles. Saint Laurent Rive Droite is a creative and cultural destination curated by Anthony Vaccarello. Saint Laurent Rive Droite introduces a brand new retail destination for expression, exchange, and lifestyle and shows a wide range of products including exclusive pieces, limited editions, library vintage, music, photography combined with art and cultural exchanges. Conceptualized by Creative Director Anthony Vaccarello, the extensive offer from different design fields, are embraced in new ways to enlarge the universe and the DNA of Saint Laurent. Chef Peter Park attended the Art Center College of Design. In 2006, he opened his own sushi restaurant, SUSHI PARK. The inconspicuous and intimate restaurant offers an Omakase, or chef's choice, menu featuring an assortment of seasonal fish. With one philosophy in mind, staying true to the basics, each dish is carefully prepared in a way that highlights the original, natural taste of each ingredient. This space will offer two evening menus, where guests can discover Peter Park's meticulously curated menu and fresh fish.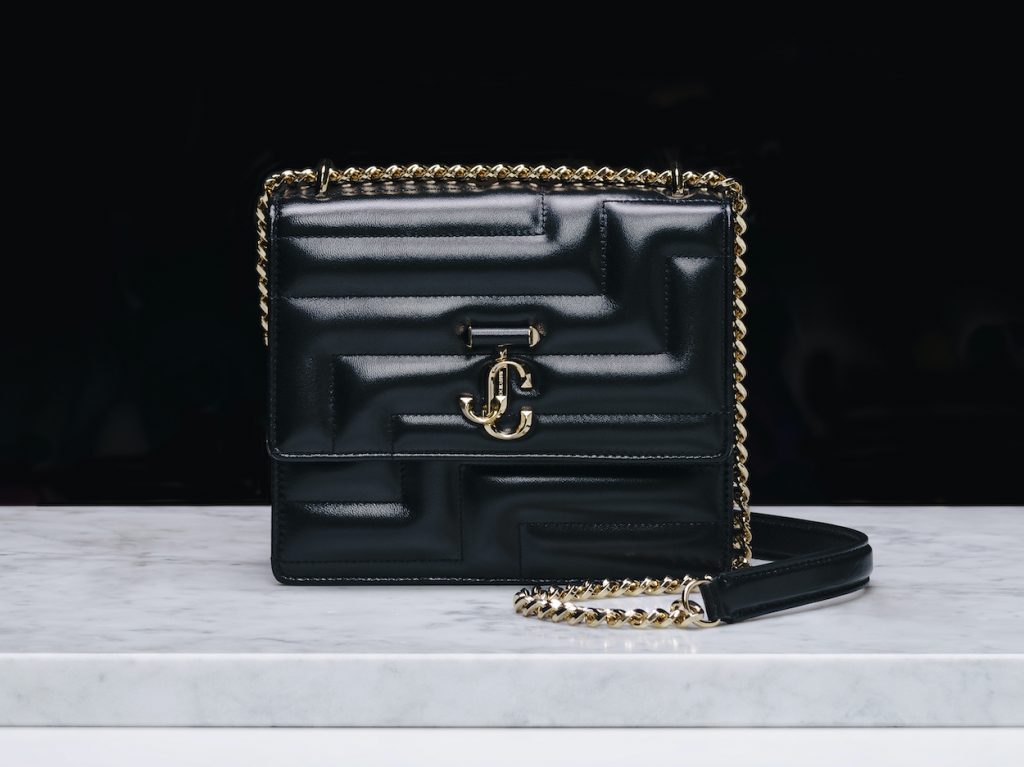 JIMMY CHOO X AUTUMN CAMPAIGN 2022 STARRING KENDALL JENNER
For Fall 2022, Jimmy Choo expands the Varenne collection of signature handbags with the introduction of the Avenue quilted collection. It captures the spirit of the glamorous world of the Jimmy Choo muse and evokes the cosmopolitan cities where they live, work and vacation. The Varenne Avenue handbag, in a new matelassé pattern, features eye-catching gold hardware and is topped with the signature beveled JC monogram. The gently undulating Avenue matelassé conveys a sensual tactility for a style that is both modern and timeless, in a color palette of playful pink, gold, burgundy and black. The Varenne Avenue handbag dressed in the new matelassé pattern is finished with statement gold hardware and topped off with the hallmark bevelled JC monogram. The softly Avenue matelassé inspires a sensory tactility for style that's both modern and timeless in a colour palette of playful pink, gold, burgundy and black. The Varenne Avenue family highlights the skill of Jimmy Choo's expert artisans and the brand's unwavering commitment to quality and craftsmanship with each piece crafted in Italy.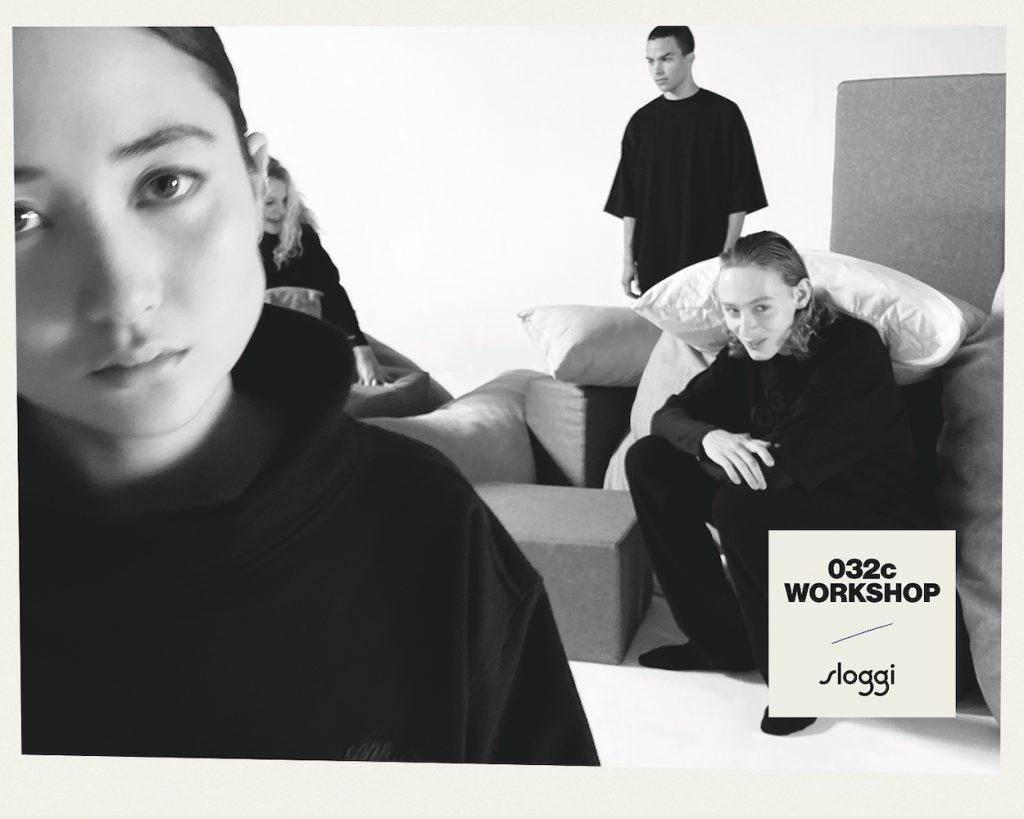 032c WORKSHOP x sloggi
Global bodywear brand sloggi presents its collaboration with fashion and media icon 032c, for which a compact 11-piece collection of gender equal comfort wear was designed. This limited edition was designed by Readytowear Creative Director Maria Koch, who focused on essential, upscale basics that embody the Sloggi ethos of comfort and innovation. The creative vision for the collection: Limit everything to the essentials. But don't leave out the poetry. Emilia Schüle, Kicki Yang Zhang and Caro Daur support the collaboration. In a color palette inspired by nature, the collection combines silhouettes for all body types with a smooth fabric structure. The collaboration includes clean cotton trims at the waist, at the top of a hoodie or in a sewn outline of sturdy rib that gives shape to the strong cotton. Each garment features a reflective embroidered collaboration logo and woven label.

CHRISTIAN COHLE X ANOTHER LIFE
Singer, songwriter and producer Christian Cohle from Dublin is releasing his new single Another Life together with a video on September 16. Another Life is a track about love and time. The accompanying video, directed by Tristan Heanue, is like a noir short film expressing the different chapters of a couple's life together, but in a slightly surreal way, dreamlike visions and moments experienced in real life. In the dream-washed moments between waking up and night, one could think Christian Cohle is entering the legacy of David Bowie, an experimental keyboard with spherical layers playing out in front of the third eye. Through the shimmering vocoder and autotune effect, one catches a glimpse of the French electro years of Daft Punk reigning at the time – Cohle is a fine spirit combining the influence of Francophile elegance of the noughties with brittle British sex and charm. Another Life sounds like Irish poetry from the future. Another Life follows previously released singles Wasted and Spinning Heart and is part of his upcoming sophomore album Wetlands, which tells the story of his breakup.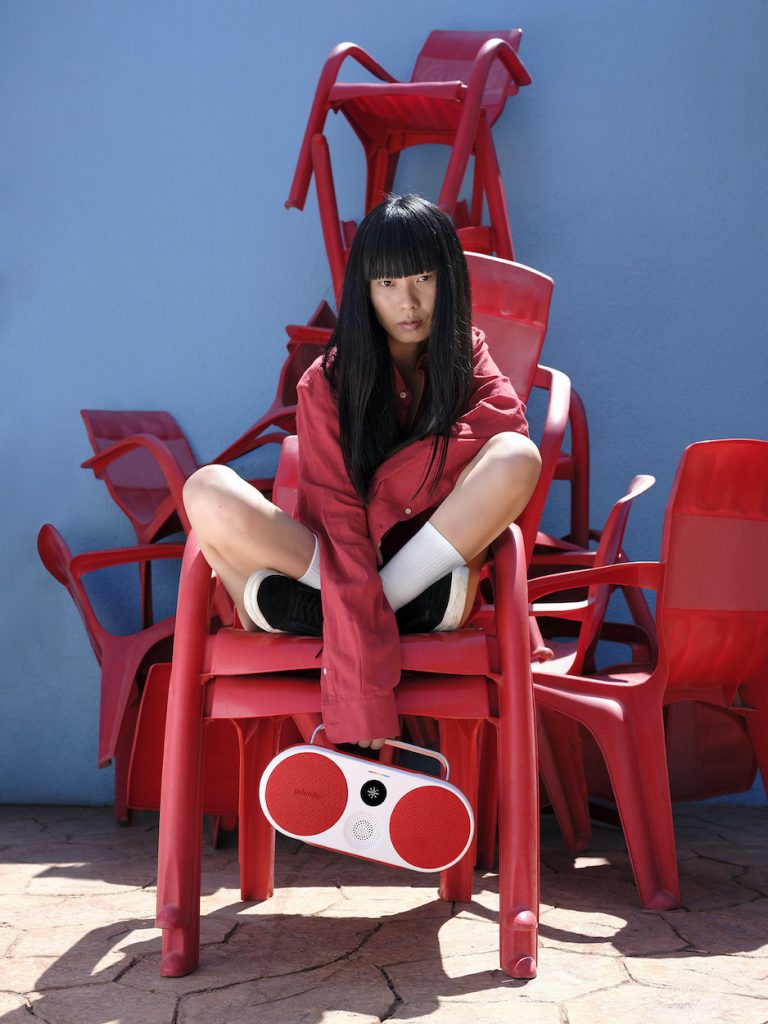 POLAROID X POLAROID RADIO
Polaroid enters the music industry with crying colorful images together with music producers. Polaroid's entry into the music field is dedicated to the deep love and respect of music culture. Polaroid Music includes four vibrant Bluetooth Polaroid Music Players, an experimental music discovery service called Polaroid Radio, and the Polaroid Music app. Over more than eighty years, Polaroid is a connection between art and science as well as the production of products, which inspire and enhance creativity. The four Polaroid players echo the brand's design language. They are playful, expressive and designed for joy and humanity. There is the smallest and moste compact Polaroid P1, the portable P2, the iconic boom-box-like P3 and the most powerful Polaroid P4, loud, portable speakers with a retro-futuristic twist. The player's analog dial is designed to change Polaroid radio stations without picking up the phone. At the same time, favorite songs can be favorited via the red shutter button. This provides an analog experience and makes the Polaroid Players real objects rather than simple smartphone extensions. Polaroid Radio is a experiamnteal version of the known internet radio and allows you to listen to selected music and channels.

DSQUARED2 SPRING/SUMMER 2023 WOMENSWEAR COLLECTION
Dsquared2 unveils the spring/summer 2023 womenswear collection. The colorful pieces are pared back to light and translucent layers. Classic summer sportswear is combined with a sexy touch. Printed oversized nylon boardshorts are worn with micro bikini tops or restyled into mini skirts and paired with ribbed crop tops. This laidback attitude is the show opener of a transparent baby blue lace jacket over fade-away check shirt, with a filmy techno tulle printed skirt. Softness is complemented with overlaid pieces: delicate ruffles on leather and draped dresses, see-through bike shorts, vertical painterly stripes on pants. Zips on nude sequined mini dresses unzip to reveal a cheeky flash of skin. A leather eyelet lace dress is cut away and placed on top of another sleeveless check printed dress. Scuba fabric has an shiny finish that shimmers metallic green to purple, and is styled with a slim, narrow skirt and fitted jacket. Wet-look jersey tops have a lacquered finish. Dsquared2 denim is presented in a new cut this season: the Traveller jeans have a wide leg and a colorful wash, which is also worked into a casual oversized boyfriend jean jacket.
The signature beach style of terry suits meets the denim world. The same material is found in accessories, including heeled clog sandals and bags perfect for gliding through coastal resorts.
Pointed patent pumps with a high neckline elevate the look to the top of the wave, along with tribal earrings and printed patterned D2 shoulder bags or comfortable straw beach bags.

DIESEL SS23 RUNWAY SHOW
This Diesel Runway Show debuted before an audience of nearly 5.000 Experimentation for all, energy that includes everyone. Diesel is an innovative international lifestyle company, founded by Renzo Rosso in 1978. This show will set a Guinness World Record. At the center of the catwalk is the world's largest inflatable sculpture. For Diesel, democratic fashion is very important: Denim, Utility, Pop and Play. That's what the brand stands for. Denim devoré is created by weaving denim onto a transparent base, like the devoré corset waist of low-slung denim pants. The effect is also created with denim knits, while part-solarised denim is like it's been left out in years of hot summer sun. Denim is roughly embroidered with a layer of tulle that's then torn, while totally distressed denim is held by stitching lines and a sheer lining to bring control to the destruction. There's also denim that's been bonded with a layer of cotton then acid washed, revealing the denim once more. Scans of distressed denim have been taken to create second-skin trompe-l'oeil prints, while many pieces throughout the collection are trimmed with raw denim for pure Diesel energy. Utility pants with supersized pockets are solarised for attitude, satin cargo pants are future perfect, while little fluid tops are held by wide utility belts. Nylon utility jackets and flying pants have cotton layers that are then cut away; dresses and pants are made from organza layers which are then cut open; double-layer printed T-shirts have smiley holes cut into the top layer to reveal the print beneath. The Diesel Eyewear collection is a special collaboration with with EssilorLuxottica, launching exclusively through Diesel networks in February 2023. Each style, from aviator glasses to wraparound glasses, has color edging and metallic temples.

CREDITS : Creative Director: Glenn Martens Styling: Ursina Gysi Concept Design: Studio Dennis Vanderbroeck Hair: Cyndia Harvey Make-up: Inge Grognard Beauty partner: Wella Casting Director: Anita Bitton Music Director: Senjan Jasnsen
Picture courtesy of mentioned brands/PR