Reference Festival celebrates its 6th edition, Infinitude, at some of the city's most exciting venues.
The biennial Reference Festival is an interdisciplinary platform for new formats. It explores the aspects of creativity as a whole, values and visions, through experiences in physical and virtual reality. As a place for special projects in all cultural disciplines, the Reference Festival works out the in-between to create progress from unexpected connections.
Celebrating its 6th edition, 'Infinitude', activating the spaces of it's collaborator Schinkel Pavillon, the listening bar kwia, the partnership Julia Stoschek Collection, and the infamous second floor of Borchardt.
'Infinitude' as a title describes a reflection on the circularity of the now, a world that is constantly rebuilt. It stands for the state of the world and illustrates that the future is equal with progress and evolution. To be successful, preservation is as important as new ideas, for which the Reference Festival has been the place for since its first edition. On behalf of the Berlin Senate Department for Economy, Energy and Operations, Reference Festival continues to be part of Berlin Fashion Week. Founder Mumi Haiati thereby enables the most diverse creatives to take place within the framework of Berlin Fashion Week, but on a special scale and in an appropriate exceptionally environment.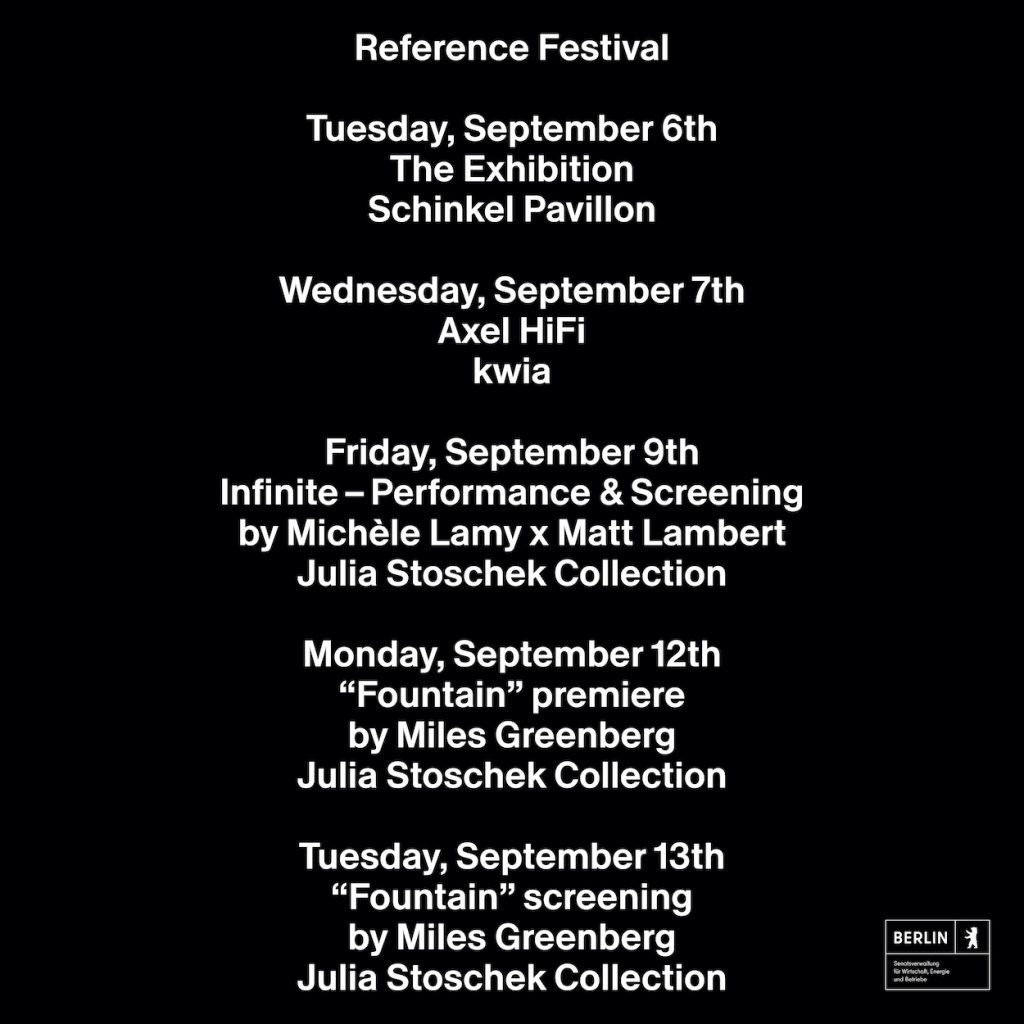 Bridging the gap between Fashion Week and Art Week, Reference Festival once again underlines the connection between the disciplines: fashion is a fundamental part of the festival, but it also extends into art, performance, music and film. Designers and artist such as Gerrit Jacob, Anthon Raimund, Lukas Stoever, Julian Jakob Kneer,Vaust, Sia Arnika, No Faith Studios, Kasia Kuchursk and Yein Lee are taking part at the Festival.
This edition is taking place from Tuesday, 6th September to September, 13th.
Picture courtesy of Till Milius