FILA gives in to its own urge of innovation.

Looking far beyond the sports sector, the brand opens itself up to the world and gets involved in perhaps unexpected and surprising connections, as now with the Serbian-born designer ROKSANDA. 
For more than ten years, the brand has been celebrating women's equality through its design aesthetic, which is concretely oriented towards it. Now based in Lodon, the young designer, who earned her master's degree in womenswear at Central Saint Martins, continues to question the perception and state of traditional beauty, exploring it through a mix of opposites. In this sense, she wants to give the necessary expression to women's personality while giving them an intense feeling of protection and refuge through the unique design compositions. 
In ROKSANDA x FILA we find a fusion of two brands of different identities that both embrace the new, opening up to create something neoteric and unexpected. The bright colors of ROKSANDA meet the straightforwardness of FILA, merging in an artistic sense female empowerment and the pragmatism of the sport style.
ROKSANDA talked to Numéro Berlin about her path in fashion, the cooperation with FILA and the power of women.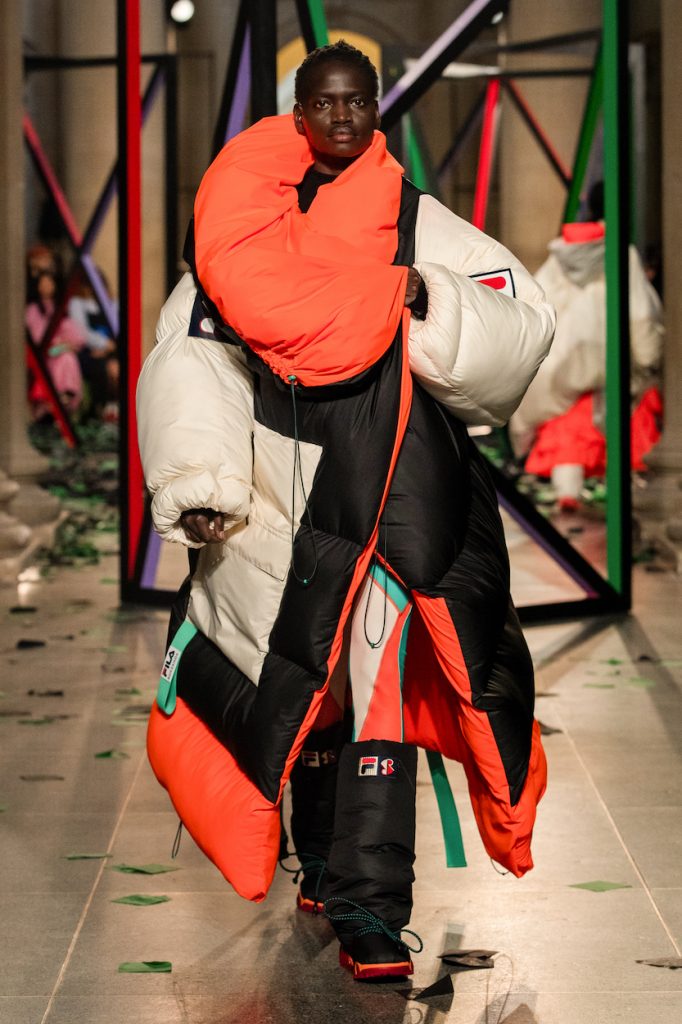 When did you first feel confronted with the topic of fashion and realized for yourself that it was something you wanted to deal with? What fascinates you about it in general? 
From an early age I loved experimenting with my clothing, rebelliously adding details to my school uniforms or customising my own dresses. It was always the way I expressed myself. This urge to create and love for design was always present and eventually I decided it would also become my professional life.
You studied architecture and applied arts. Where do you see a connection between architectural approaches and fashion, or figuratively, buildings and the human being?
 I always had a strong belief that clothes, like buildings, represent a sense of shelter and refuge to the body and soul. What we wear is such an important part of us, our surroundings and how we interpret ourselves within them. It is something so present in our lives that helps us understand and express who we are and our belonging. 
Clothes can surround us like a kind of armour. Your designs are meant to convey protection and refuge, generate an open dialogue, how can fashion empower us?
This is something I always wish to translate through my designs. Especially in these times of delicate humanity we find ourselves in, we seek new ways to protect ourselves but also to bring us joy and escape. Fashion to me is a reflection of the time we live in and explores the duality between realism and dreaming that is ever-present within all of us.
With ROKSANDA you have created a brand where you, as a woman, consciously design for women to empower them and celebrate equality. What does being a women mean to you and why is it so relevant for you to highlight women here? 
Being a woman brings so many joys and challenges, but most of all a sense of strength and community. I started ROKSANDA with the view of creating a platform to celebrate the equality of women whilst challenging the perceptions of traditional beauty through a blend of opposites. I wanted to create clothes that reveal a women's personality while providing a sense of shelter, refuge and strength.
Who are your muses and female icons? 
I don't have one but many. I feel incredibly lucky to be surrounded by so many wondrous and inspirational women in my life and work. They are the ones inspiring me every day to carry on with what I do and to embrace femininity in all its beautiful forms. My daughter Efimia, although only 12 years old, is one of them and a constant source of inspiration to me.
Your designs also reflect your personal definition of beauty – how would you describe it? 
Beauty to me comes from integrity, authenticity and the human connections that moves us, challenges us and keeps us content. How we treat each other and ourselves will always leave the strongest reflections and is the most powerful form of beauty. 
For your latest collection you have realized a cooperation with the iconic brand FILA. FILA as a brand stands for innovative drive and further development beyond the sports sector. What personally defines the FILA brand for you? 
Growing up in Serbia, there are many nostalgic memories of how much we all loved FILA pieces coming from Italy. FILA's heritage of innovative fabrications and craftmanship continue to have such a presence across a large variety of sports – and now also the catwalk. There is something so technically intriguing yet vibrantly optimistic and wearable about it and it was such a pleasure being able to join forces to create the ROKSANDA x FILA collection together.
In your joint collection, two brands with different identities meet. How would you describe the fusion of the two brands? Why was FILA a good fit here?  
I always find it exciting to explore and extend the ideas of shape and colour in the intersection between sport and couture, which was the energy I wanted to bring to the collaboration. This collection allowed me to give a new point of view on FILA's beloved heritage: one that merges my shapes, colours and hyper-volumes with a sense of performance and the outdoors. Together, we wanted to offer a new modernity to everyday elegance. 
Where do you see parallels and meeting points of your visions? Sharing the love and appreciation of craftmanship, innovative use of fabrics and continuously bringing something unexpected yet familiar was at the core of the collaboration.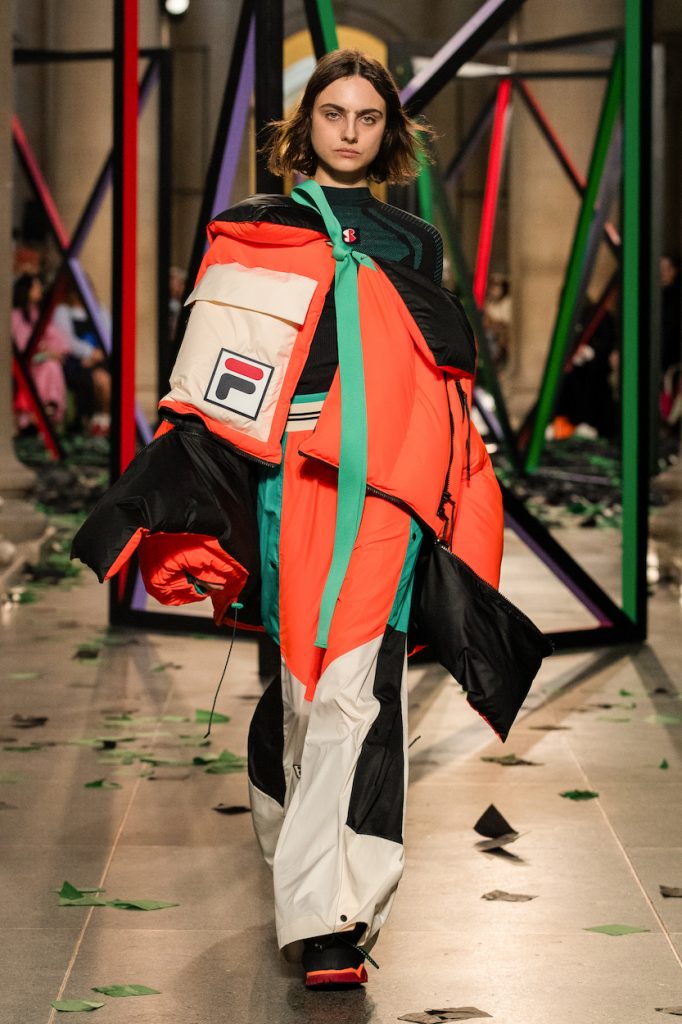 Within that, how would you describe your collaboration? How did the joint design process take place? 
It was such an exciting process diving into the archives of both brands to explore and cement our designs and ideas. FILA's rich heritage and technical knowledge together with the ever-present colour-blocking and dramatic, feminine shapes in my own creations made what a unique, vibrant synergy.
How would you describe the collection in three words? 
Comfort, joy and optimism. 
What would you say is the core message of this cooperation? Unveiling our dreams without restriction, allowing new explorations, volumes, and joy throughout. The soft, enveloping message is perfectly timely, I believe.
Picture courtesy of ©Chris Yates/ Chris Yates Media