How will we dress in the future?
Bright, sparkling and optimistic.

For the new LOVE issue of Numéro Berlin six companion photographers of the magazine, namely Alex Brunet & Olga Varova, John Gribben, Gregoire Alexandre, Ari Versluis, Thomas Hauser, and Antje Peters, each wrote a visual love letter to the new H&M Studio Fall/Winter 2022 collection, called 'Neo Real'. The resulting editorial you can see at full spark in the soon to be released print issue but we couldn't wait and allow you this sneak peak online here already.
Inspired by the space age and modern Mars missions, the collection blurs the boundaries between reality and fantasy. Bold colors and sleek silhouettes are combined with heavy fabrics and modern accessories for a vibrant interpretation of minimalism to create a futuristic wardrobe.
We live in a time where we move between a real and technological world that is constantly evolving. A trip to space seems no longer absurd, but can become real. H&M thought about what to take with, on a trip into space. They decided on a mix of practical clothes and eye-catching pieces that reflect this futuristic development, in which we are currently in.
Every Piece of the collection is created out of sustainable materials. Tencel was used as well as recycled polyester and recycled wool. The special jewelry pieces were made from recycled zinc and recycled brass. The pieces inspire with an electrifying color palette of bright tones and pastel colors. In contrast are dark browns and neutral metallic colors. Key pieces are created for this unique adventure: A cozy fuchsia colored anorak, a chocolate double-breasted coat with shoulder pads and a turquoise maxi fleece jacket. Moreover a high – fashion variant of a three-piece suit, an oversized blazer in combination with flared trousers or a versatile skirt. For an elegant occasion, H&M designed a silver sequin dress with flounces or a metallic shiny shirt with matching pants a unique star power. There will be several eye-catching pieces, reminding at a real futuristic world: Glittery overknees in chocolate brown, a bright pink padded clutch, a pair of Sci-Fi sunglasses and a braided necklace set with rhinestones, that can transform any look. The color silver is frequently seen throughout the collection. It stands for a modern and optimistic mindset and thus connects the idea of a collection for space.
The collection will launch on the 13th of October 2022
Now follow the 6 different and unique interpretations of our artists, finely curated by Numéro Berlin:
JOHN GRIBBEN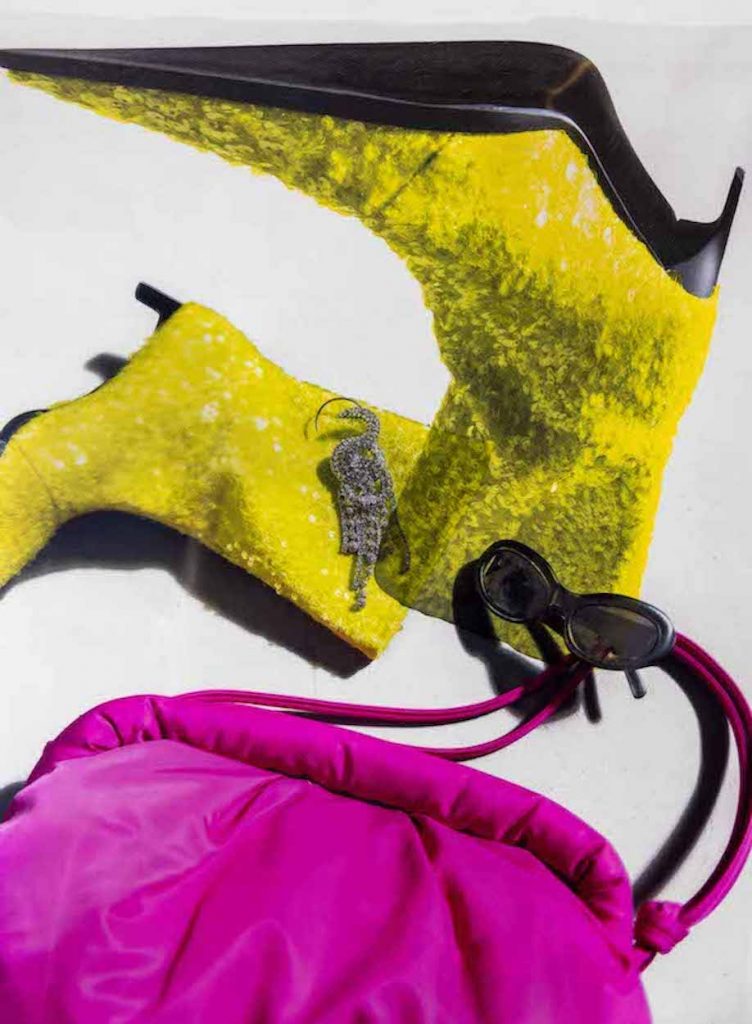 GRÉGOIRE ALEXANDRE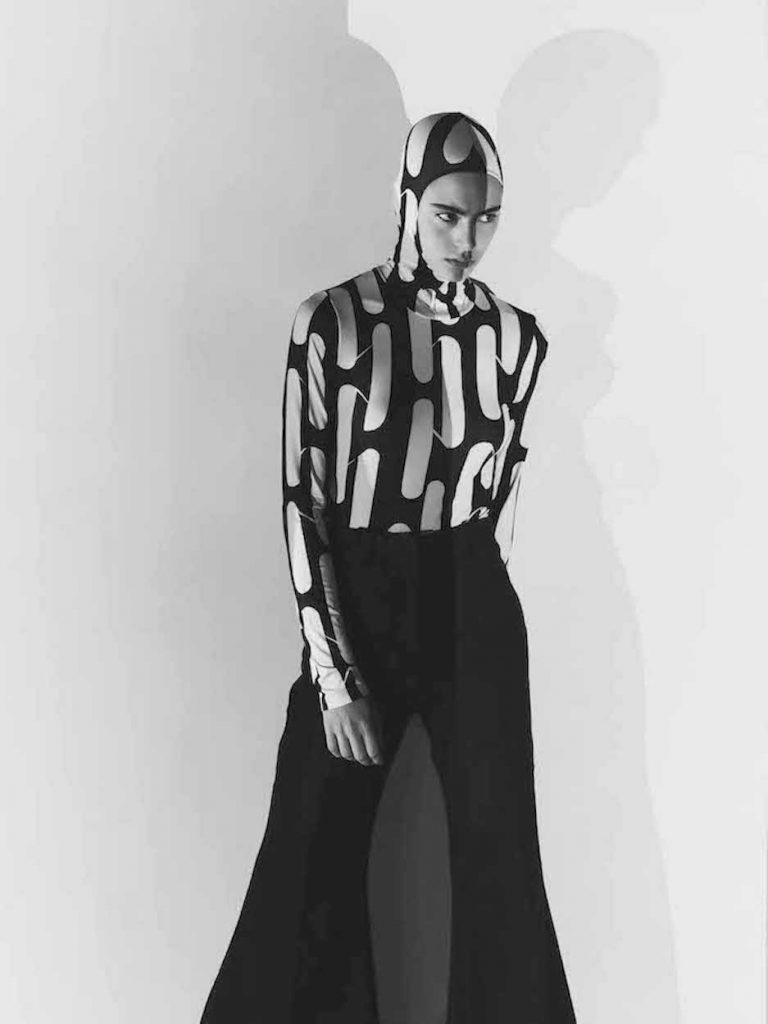 Styling Célia Moutawahid
Makeup Tiziana Raimondo
Model Anouk Krost at Girl Mgmt
Studio Apolo Paris
ARI VERSLUIS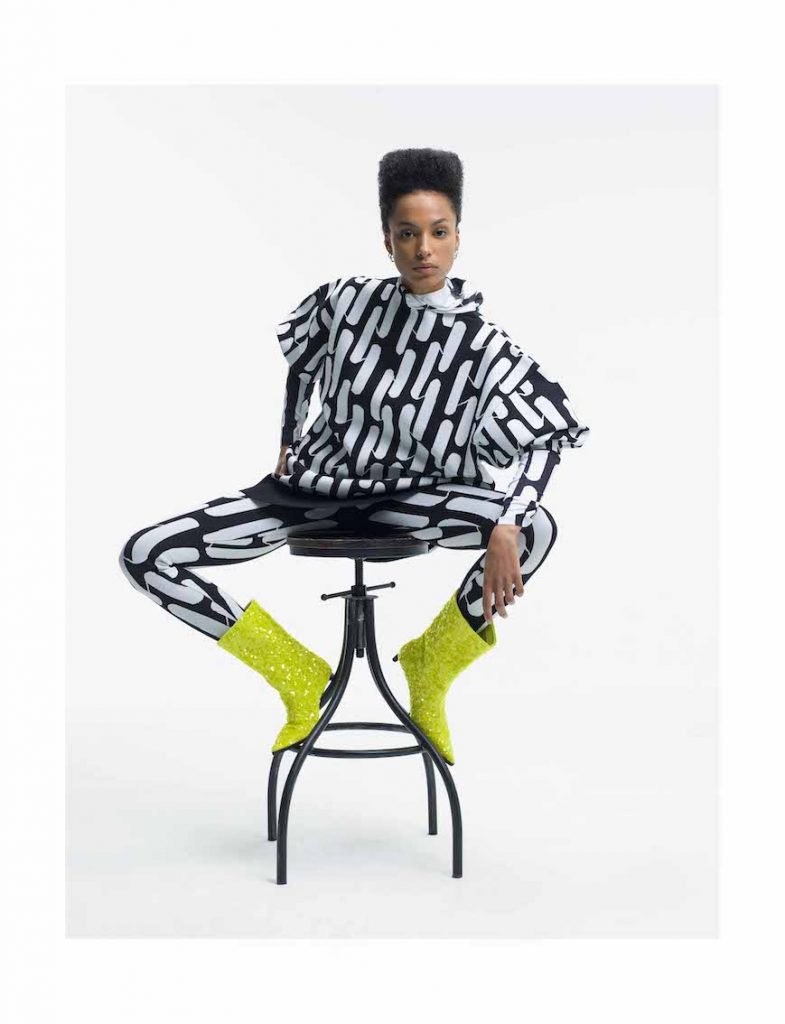 Styling Götz Offergeld
Hair & Makeup Tony Lundström at Blossom
Casting Remi Felipe
Model Mya at Mint Management
Photography Assistant Jamal Ageli
Styling Assistants Nutsa Khurts, Elisa Promitzer & Stella Raschke
THOMAS HAUSER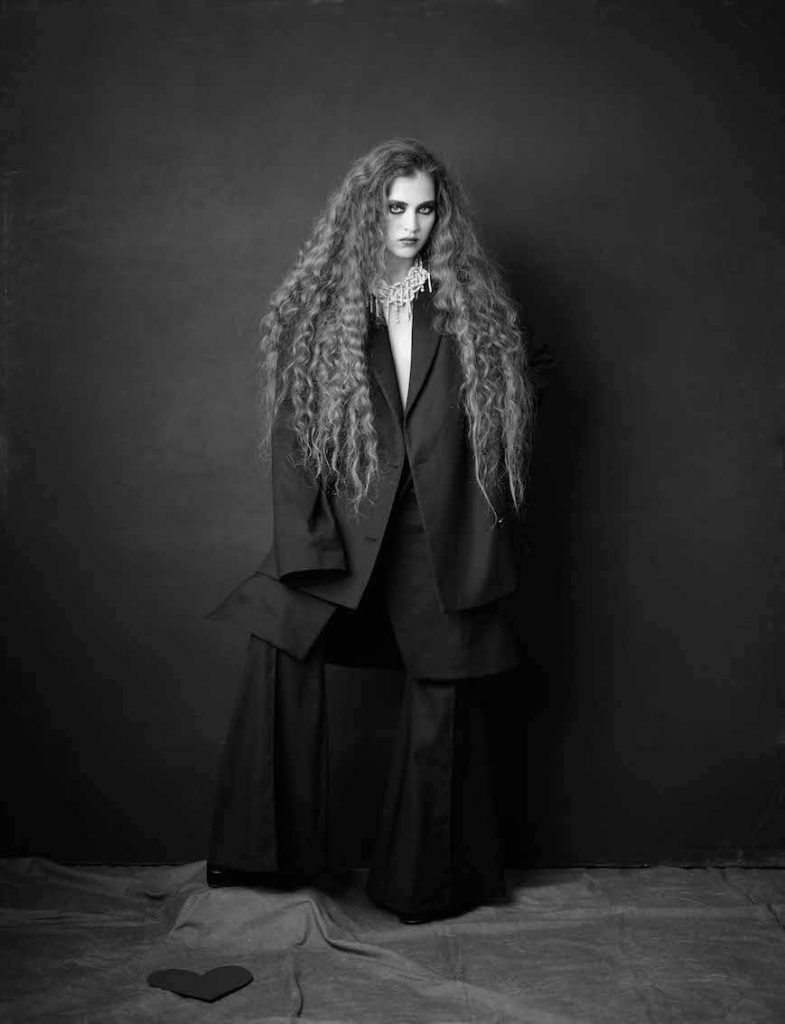 Hair Kosuke Ikeuchi
Makeup Anri Omori
Model Isabel Butt
Photography Assistant Fiona Mason
ANTJE PETERS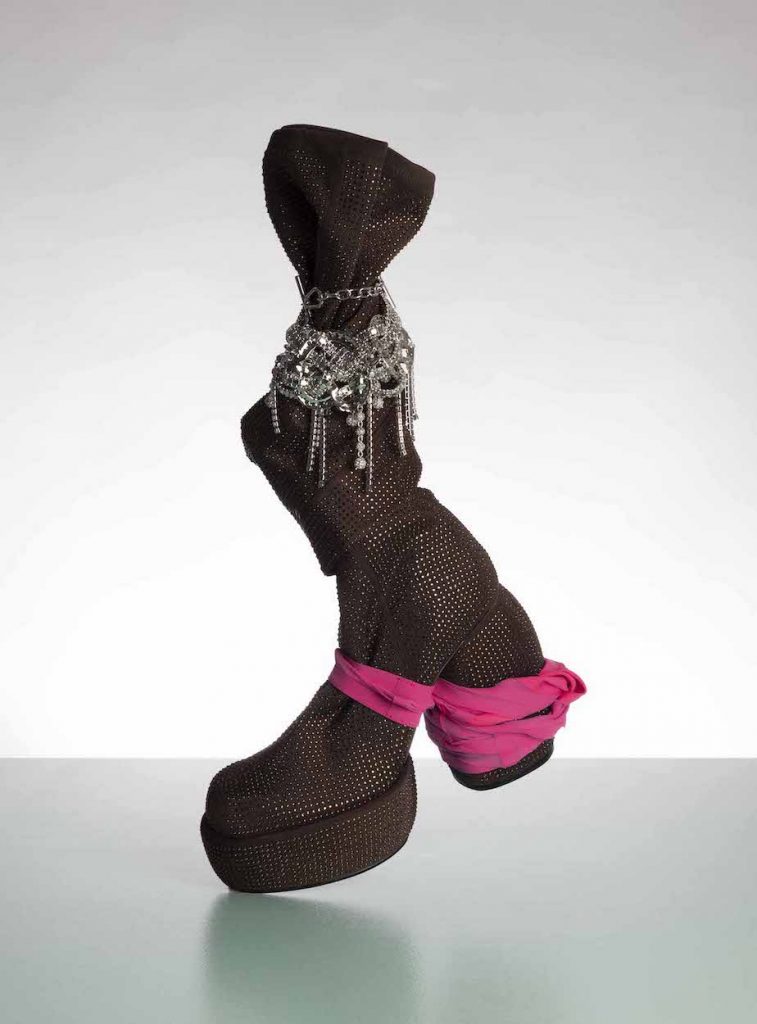 ALEX BRUNET & OLGA VAROVA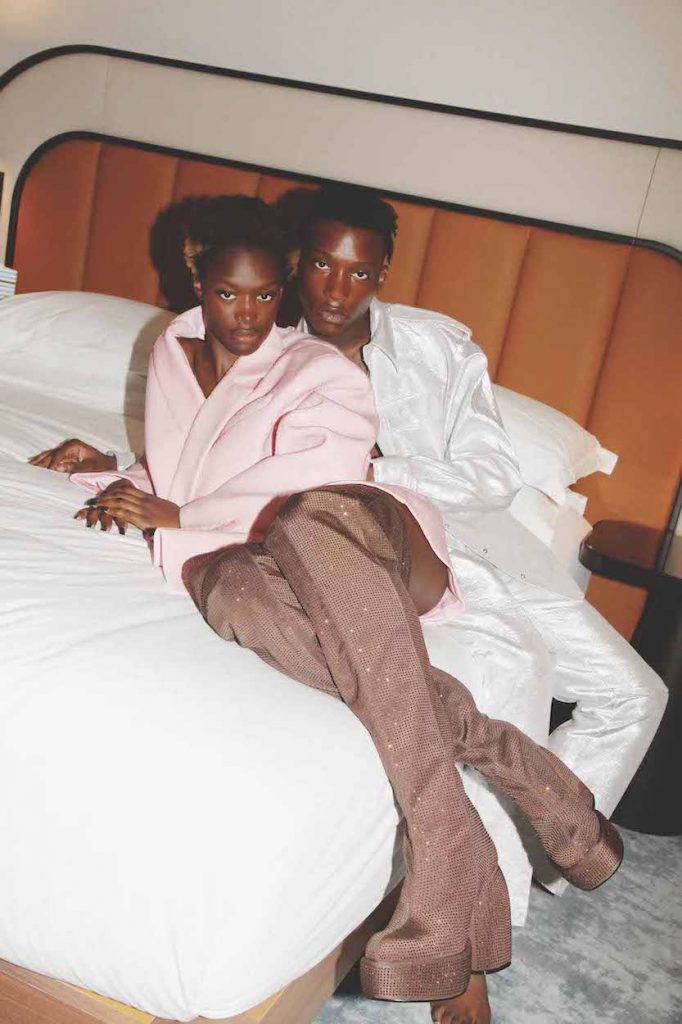 Styling Sina Braetz
Hair Sayaka Otama at Walter Schupfer
Makeup Ruben Maoliver at Walter Schupfer
Set Design Sir Arnaud Laurens
Casting Remi Felipe
Models Adama Konate & Priscilla Ressem at Girl Mgmt
Styling Assistant Nina Lediabat