Kurdish-Dutch artist Ahmet Öğüt's upcoming exhibition Appointed Directors at A:D:Curatorial will feature a series of recent works that will be shown for the first time in Berlin.
Ahmet Öğüt was born in 1981 in Diyarbakır, southern Anatolia. The Kurdish conceptual artist and founder of The Silent University, an autonomous platform for the exchange of knowledge among refugees and asylum seekers, lives and works in Berlin and Amsterdam.
Video, photography, painting, installation, sculpture – the range of media Öğüt uses seems unlimited. In his works, he addresses political and social grievances, cultural customs and exposes the absurdity of everyday banalities. He often uses humor and small gestures to make his commentary on serious. He has made many exhibitions at MoCA Skopje, Kunstverein Dresden, Kunsthal Charlottenborg, Chisenhale Gallery, and Van Abbemuseum. He has also participated in many group exhibitions and has been a guest professor, mentor, tutor, advisor, research teacher at several schools such as Universität der Künste Berlin, Jan van Eyck Academie, Sandberg Institute Amsterdam or mediale Kunst Universität für angewandte Kunst in Wien. Moreover Öğüt was awarded the special prize of the Future Generation Art, Pinchuk Art Centre in Ukraine (2012), the De Volkskrant Beeldende Kunst Prijs 2011 in the Netherlands and the Kunstpreis Europas Zukunft, Museum of Contemporary Art in Germany (2010).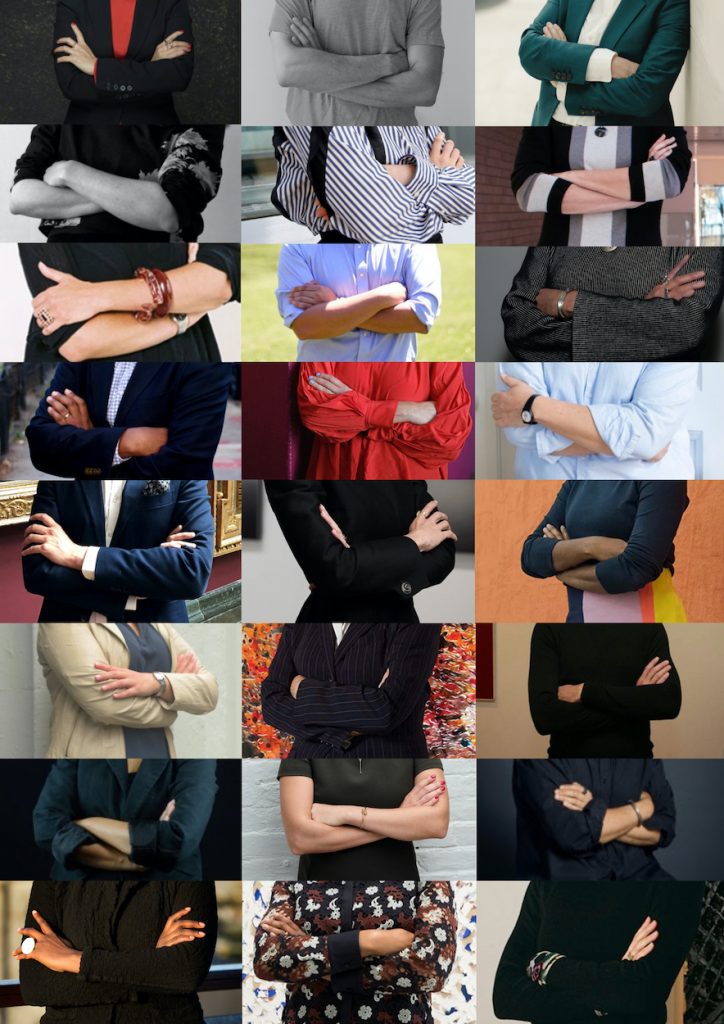 His exhibition Appointed Directors which starts in October deals with institutional critic and discusses the role of art institutions and artists themselves. The entrance area of the exhibition resembles a bare space reminding of a parking garage. Plain walls with colorful eye-catching artworks. It is shown at A:D: Curatorial, which is a Berlin-based, nonprofit space and curatorial duo devoted to commissioning new works by diverse artists through precisely curated shows and interdisciplinary public programming. Christy Woody and Maria Isserlis, from the United States and Ukraine, have created a platform for voices in the current art and music scene to reflect on the current political, social and environmental climate.
In his exhibition, themes such as museum collections, exhibition displays, public interactions, institutional are addressed in the exhibition with playful or challenging strategies.
A museum is a not-for-profit, permanent institution in the service of society that researches, collects, conserves, interprets and exhibits tangible and intangible heritage. Open to the public, accessible and inclusive, museums foster diversity and sustainability. They operate and communicate ethically, professionally and with the participation of communities, offering varied experiences for education, enjoyment, reflection and knowledge sharing – ICOM, August 24th 2022
Visitors can immediately become part of the exhibition with the installation Jump Up! participate to see selected works hanging above eye level. Another work, No Institutional Abuse Zone attempts to draw the same parallels between human affairs and Artist-institution relationships.
The exhibition raises the question:
How may we balance our roles between addressing urgent issues and not fall back into the complicit patterns of the art world?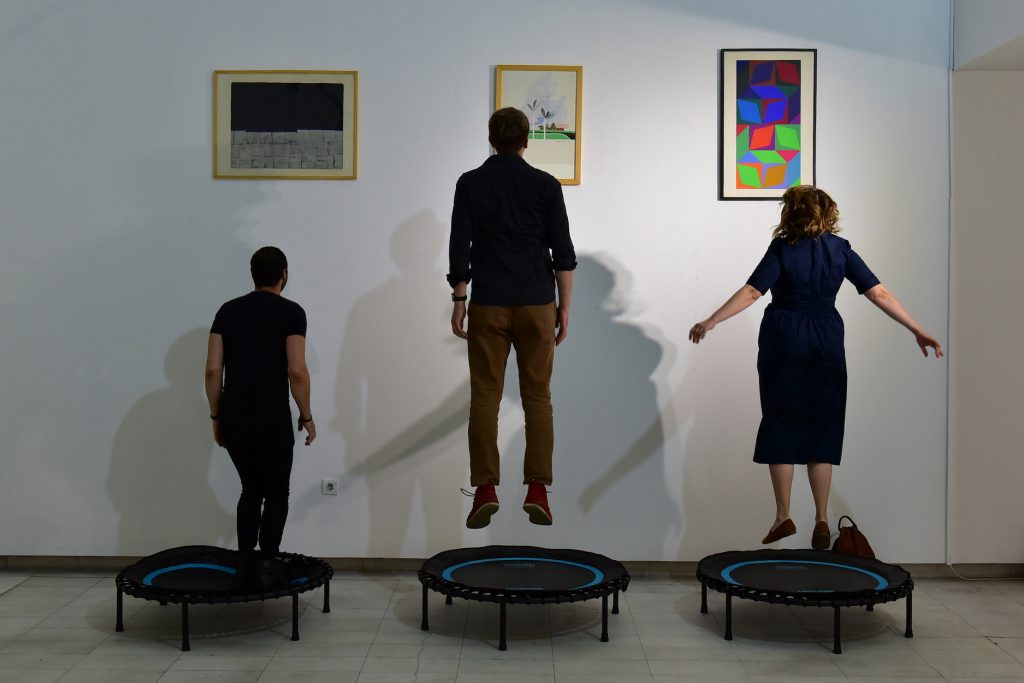 Appointed Directors reveals that curators similarly portray themselves with their arms folded across their chests, generally indicating that a person is angry or closed off or feeling overwhelmed. As we know, this ironic image on self-representation, reminds us of the importance of care, transparency, and a welcoming culture in art institutions. Sometimes smaller institutions are able to enable strategies to experiment with new formats with more ease.
Exhibition by Ahmet Öğüt on view from October 9th – December 15th. Opening reception: October 8th, 6:00-9:00 PM. A:D: Curatorial: Kurfürstenstraße 142, 10785 Berlin
Credit: PR