With another creative collection, Cartier brings back precious jewelry for women. With Vanessa Kirby and Farida Khelfa , the Maison celebrates the reopening of its Paris boutique, on 13 rue de la Paix.
Cartier stands for high-quality materials, which it processes into beautiful rings, noble bracelets and luxurious watches. With its jewelry and watch collections Cartier always maintains the balance between tradition and modernity and thus manages to embody a timeless elegance.
The brand's iconic panther established itself as a trademark and has been deeply embedded with the brand in our minds ever since and embodies from an additional, subtle way the core points of the brand: majestic and elegance in jewelry design.
The new Grain de Café collection fuses the visions of the jewelry house in a collection that cries out for rebellion and freedom, as well as repeatedly emphasizing unpretentious perfection in design and mastery.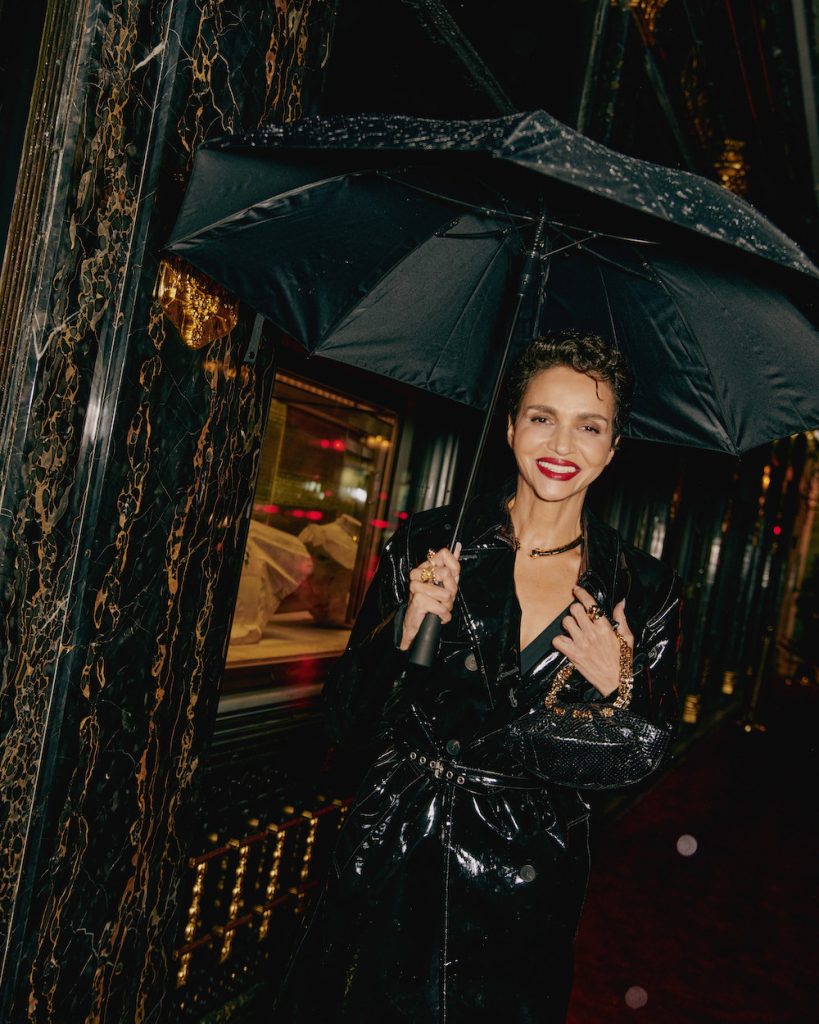 The focus of the current campaign is the actress Vanessa Kirby, who has remained in our minds especially recently through her leading role in "Pieces of a Woman" and the well-known model and documentary film talent Farida Khelfa. Both wear self-selected jewelry from the collection, and a merge of unstrained and pure elegance. The shining necklace and bracelet stand out in bright gold and remind us of divine nature or Greek mythology.
But these fragments are not simply beans but refined coffee beans, hence the name of the collection. With its cascading bean clusters and golden architecture, the Grain de Café collection electrifies and embodies the Maison's vision of nature. The coffee bean is a motif inspired by creative director and jeweler Jeanne Toussaint, who influenced Louis Cartier. As art director, Jeanne Toussaint set trends at Cartier, that are still a big part of the brand's identity today. Over the decades, especially in the 1950s and 1960s, the legendary panther was a great success and worn by bold women with style and uniqueness. Despite its tiny dimensions, the refined bean represents the union of two creative aspects important to Cartier: the flora recreated in yellow gold and the ordinary made precious by the jeweler's eye. The new collection brings Cartier's past trademarks to the present, while linking strength with beauty and again remains timeless.
And last but not least, Paris is now getting a bit shinier: After more than two years of renovation, the boutique in Paris on 13 rue de la Paix, is finally accessible. Inseparable from its time and always in rhythm with the most attractive and inspiring aspects of Paris, the boutique has already had several lives and is now completely transformed again and now also becomes the launch site for the new collection.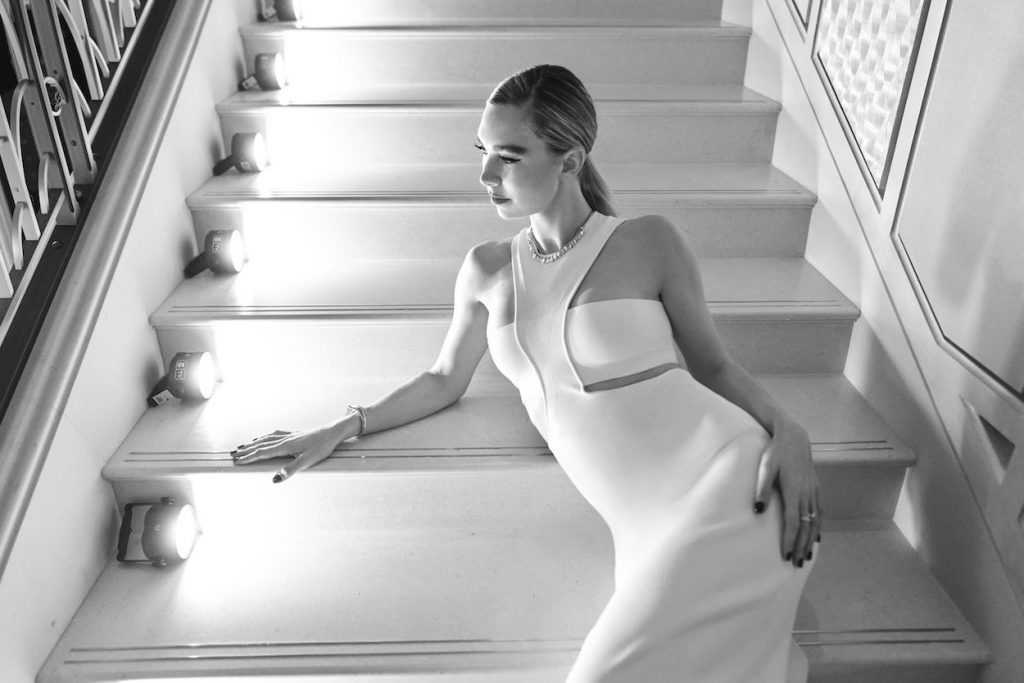 The Grain de Café collection will be available at the Cartier 13 Paix boutique from the 28th of October and in boutiques from 1st December, 2022. 
CREDITS:
Vanessa Kirby by Greg Williams
Farida Khelfa by Ward Ivan Rafik