Numéro Berlin's weekly collection of the most exciting news about fashion, music, and simply everything that is on our radar. And here is why it should be on yours as well!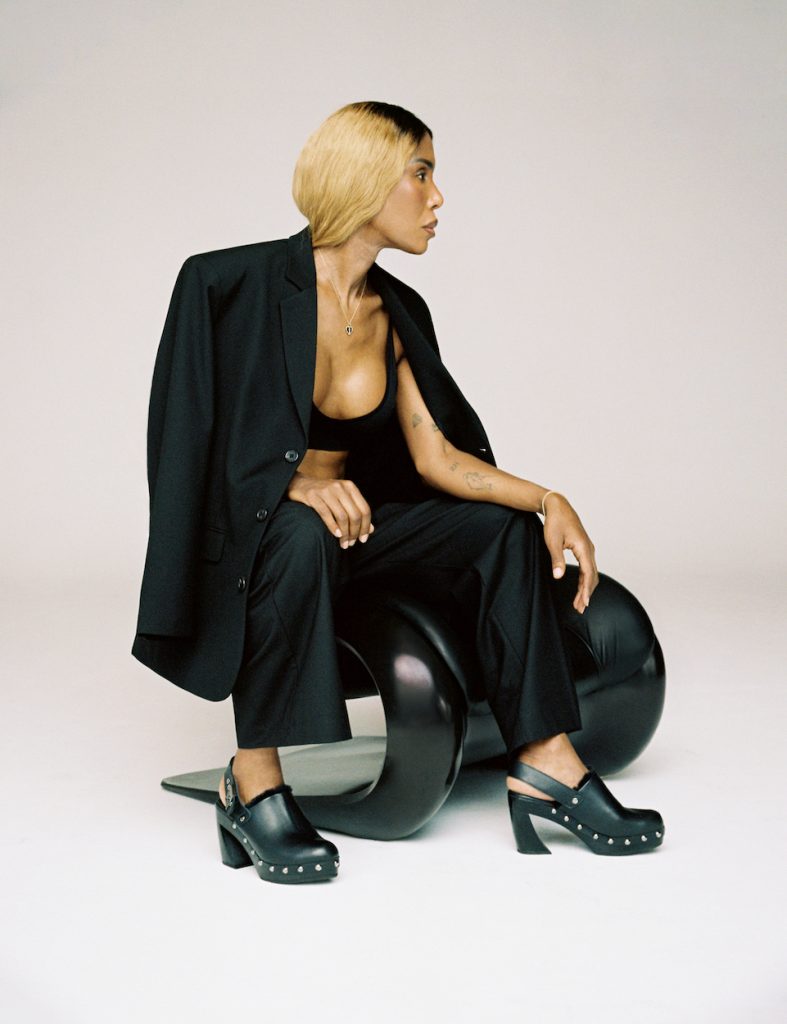 HONEY DIJON x SCHOLL
Honey Dijon and shoe icon Scholl launched their Autumn/ Winter 2022 Capsule Collection last night, during Art Fair Frieze at Dover Street Market London. The partnership of the two brands, founded in Chicago, is based on a shared love for the design language of the 70s. During the multi-brand store's event, the collaboration between the streetwear brand Honey Dijon and Scholl was shown to the London and international art and fashion scene. The collection includes three styles, available now through Dover Street Market London, the Scholl website and select stores worldwide. Honey Dijon presents her version of Scholl's most iconic wooden sandal, the Pescura. Infused with their style, each model creates an unexpected dialogue of premium materials with oversized metal details such as studs and buckles, paired with bold heel structures that are based on Scholl's classic wooden shoes and reflects their desire to challenge the status quo.
HUBLOT LOVES FOOTBALL
Hublot, the well-known watchmaker, is the official Timekeeper of the FIFA World Cup for the fourth consecutive year and will perform this for all 64 matches of the 2022 FIFA World Cup QatarTM, including the final match at the at the Lusail Stadium in Doha on December 18. Hublot is excited to present the Big Bang e and the Hublot, designed by Mira Mikati. The Big Bang e is optimized, high-resolution display is even larger than previous models, and the redesigned soccer app will capture every glorious moment of the game. At the start of the match, the watch switches automatically into match mode and activates the timeline, to capture the important moments of the game. The Big Bang e FIFA World Cup Qatar 2022TM is crafted from metal and is a fascinating blend of high watchmaking art and high-end electronics. The imposing crafted 44 mm case made of glass-bead blasted and polished black ceramic and black titanium bears the unmistakable markings of the Big Bang, the mechanical watch icon from Hublot. To illustrate the new campaign, called Hublot loves football, the love of soccer and the brand's commitment to diversity, Hublot invited Lebanese fashion designer Mira Mikati to create a colorful campaign logo, that evokes good humor and plenty of optimism. In addition, Mira Mikati met with 15 Hublot ambassadors and friends of the brand to design their own personal dream soccer for each of them.
PERES PROJECTS X CECE PHILIPS AND DALTON GATA
Peres Projects is presenting The Night has a Thousand Eyes by Cece Philips and Dalton Gata's Portrait for Loneliness. It is Cece Philips' first exhibition with Peres Projects at the Berlin gallery. In The Night has a Thousand Eyes, her images describe a strange, darkening cosmopolis where space, gender roles, and racial dynamics are reinvented. A city of women sitting, leaning, and drinking in office and living spaces, with the depths of their emotional worlds hidden. As Philips reveals to us the activities of this strange blue metropolis, we discover a place that is uncomfortably close to us. She is inspired by Edward Hopper, while she looks at the history of modernity through a feminist lens. She transplants women, particularly women of color, into a masculinized metropolis, pointing to the exclusion of certain behaviors and identities from these spaces, as well as the persistent homogeneity that exists in the corporate sphere. Having grown up in London and worked in advertising, she understands more than many the persistent destructive dynamics that permeate these spaces. On the contrary berlin gallery shows Portraits by Dalton Gata, who uses bold and vivid colors. He imbues his canvases with an energy that draws from the vibrancy of Caribbean culture. The Portrait for Loneliness engages with the motif of the passport photograph – a restrictive genre of imagery that classifies and marginalizes people based on their nationality and presumed birthright. Through this picture, Gata considers the parallel realities of privilege and marginalization embedded in such forms of official identification.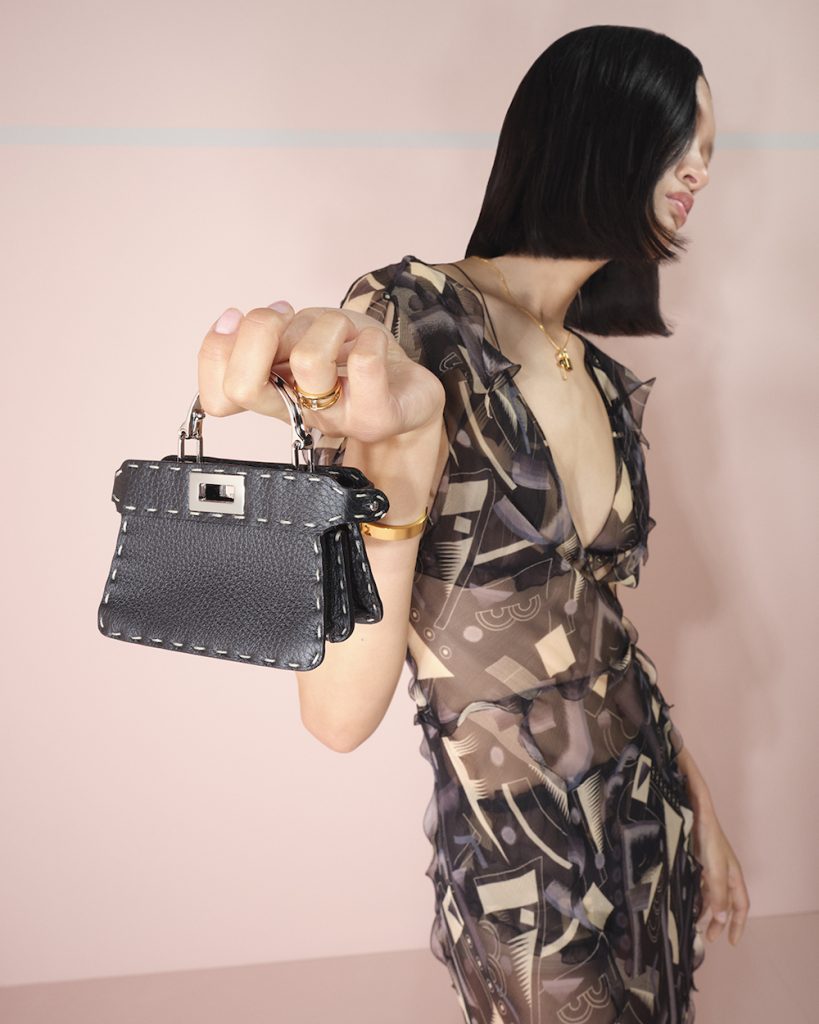 FENDI PEEKABOO CAPSULE COLLECTION
Fendi's timeless icon, the Peekaboo bag, is reinterpreted in innovative and refined styles for the latest Fall/Winter 2022 Peekaboo Capsule. The Capsule celebrates the different sizes and the most iconic declinations of the Peekaboo ISeeU with the excellence of the exotics and the leather art that distinguishes Fendi: the Selleria macro stitching. The bag was originally created for women, but has now become an icon for men as well. The Peekaboo Capsule includes the Fendi Peekaboo ISeeU Medium, Small and Mini for women, made of the softest grained leather in black, white and mint green with contrasting celeria stitching, decorated with exotic handles. Men's Peekaboo ISeeU Medium and Mini models are made of asphalt and camel colored Cuoio Romano leather and are complemented by shoulder straps with O'Lock logo. The Peekaboo Capsule is combined with a selection of knitted cashmere accessories that complement the palette of the season with pastel tones of grey, mint green and beige. Together with the unique bag, it's the ultimate winter indoor and outdoor look.
LEVI'S FALL/WINTER 22
The new Levi's collection is an homage to the Denim Family from 1950. The label called Denim Family, features a range of denim jackets, trousers, shirts, and dresses with a sportswear-like interpretation of traditional denim styles. It was designed for a whole family, mom dad and kids. These traditional pieces have been reinterpreted, to new modern and gender-neutral looks. The Denim Family collection is inspired by contemporary sportswear and utility wear, but is clean and simply constructed with an
adventurous approach to silhouette. Bottoms are loose and wide legged while tops are soft-shouldered and drapey, giving the overall effect of an A-frame shape. The same denim fabric is used throughout the collection, and it features a rich, inky shade of indigo. The whole collection was all designed to be not only gender-neutral, but also to be mixed and matched, giving it a versatility in how each piece can be worn, as a stand-alone style or as part of a layered look. Every denim piece in Denim Family is made using a lightweight 2×1, grey weft selvedge construction. This helps give the new pieces it's modern shape and silhouette.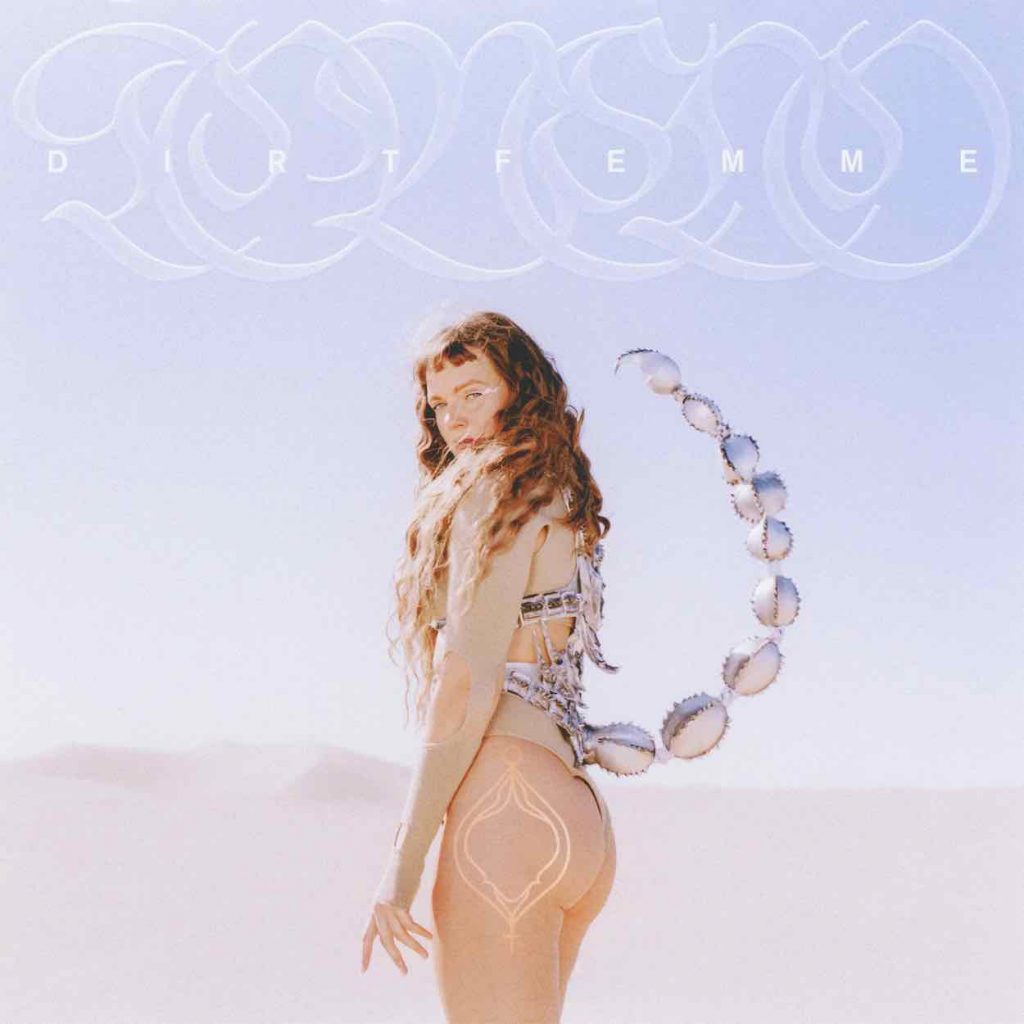 TOVE LO – DIRT FEMME
Internationally acclaimed, multi-platinum and Grammy nominated artist Tove Lo releases her highly anticipated fifth studio album Dirt Femme. Tove Lo was born in Sweden. The Los Angeles-based singer and songwriter made waves around the world with her 2014 platinum debut album Queen Of The Clouds, which was amplified by the quintuple-platinum album Habits (Stay High) and the double-platinum album Talking Body. Featuring some of the hottest tracks of the year – No One Dies From Love, 2 Die 4, True Romance, Grapefruit – Dirt Femme is Tove's most confessional album yet, telling deeply raw confessions, emotions, memories. With Dirt Femme, Tove Lo embraces every side of her own femininity for the first time. When she started out as a writer and artist, she saw her feminine qualities as weaker and strengthened her masculine ones in order to get ahead in life. As pansexual women she believes that every human has a masculine and feminine part. Now she wants her listeners to feel like dancing naked in the streets and crying at the same time. Thats how she felt, when she wrote it. Dirt Femme is every side of her femininity. She will perform on the 15th of november at Astra Kulturhaus in berlin.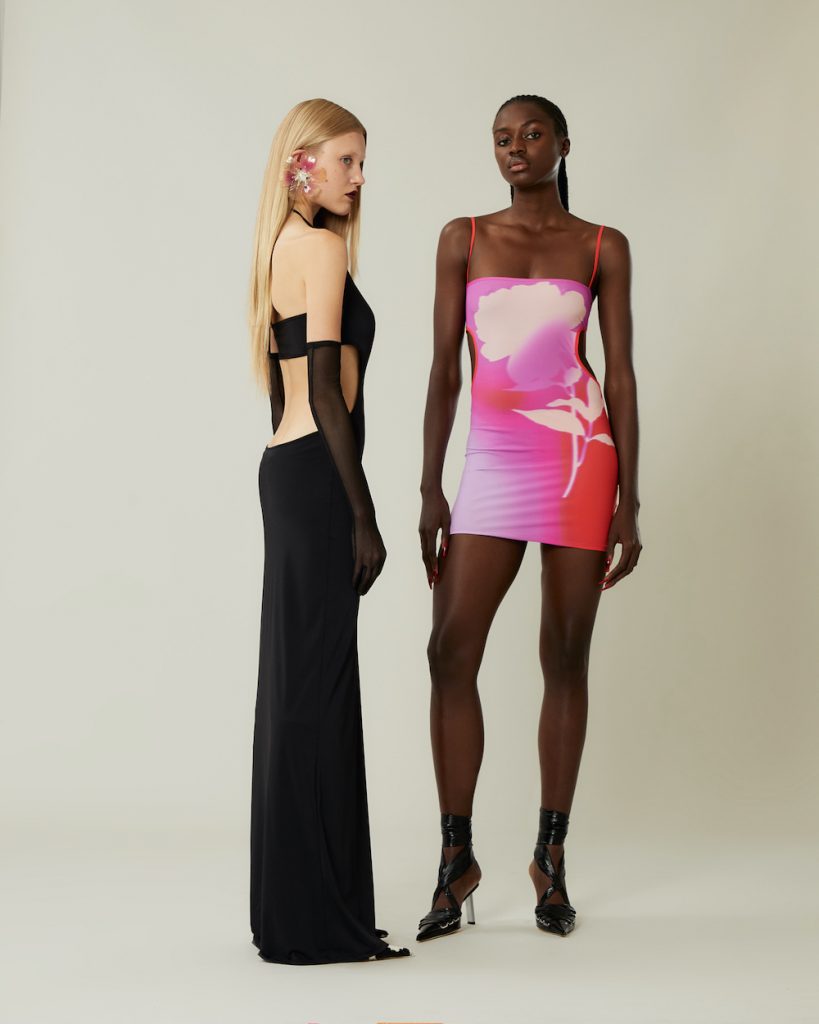 IOANNES VANITAS
Johannes Boehl Cronau founder of the berlin based label ioannes grew up in a family of carpenters, who taught him a thing about materials and quality craftsmanship from a tender age. He was an alumni of Central St Martin's and Parsons's, who started his career with Haider Ackermann and Hermès. He draws inspiration for his designs from his travels around the world, but especially from the traditional cultures of Italy, the Middle East and Japan. For spring/summer 2023 he has created a collection called vanitas. The models are wearing clothes with unique silhouettes and hand-finished details. His pieces seem really chic and flowing through silky fabrics. Among the designs you can find classic tight skirts, flowing tops with crossover straps in bright colors, dresses with colorful Japanese looking patterns, chic gloves with floral pattern and dresses with fringes. Armed with constant curiosity and an unwavering affinity for the emotional nature of dressing, Johannes Boehl Cronau aims to present an ever-changing yet consistent body of work, one whose shaped by a timeless narrative and intuitive approach.
SLAM JAM X DR. MARTENS
Slam Jam and Dr. Martens collaborate for the first time to explore the intersection between functional workwear and its adoption by electronic music subcultures. Together they created the 1461 shoe, which is retooled and reworked with influences from construction workers' uniforms which prioritise protection and visibility. Slam Jam was founded in 1989 in a garage in Italy, by Luca Benini.
Slam Jam has become one of the driving forces of the collision between streetwear and fashion. Combining with a deep connection to art, music and clubbing to give voice to subcultures and put them in the spotlight. Slam Jam's process began with an archivist mentality through hype-curated inventory dictated by
Luca Benini's personal taste and style. With a philosophy of connecting like-minded people and a design approach encapsulated in the Slam Jam (Un)corporate Uniforms project. For the collaboration with Dr. Martens, Slam Jam's perspective is viewed through the lens of electronic music subcultures that have embraced workwear aesthetics. The timeless shoe is built from black smooth leather, custom moulded vamps and sidewalls in homage to protective footwear. Highlighted with reflective detailing and laces seen on high-vis jackets. The 1461 shoe is a perfect combination of industrial design and Dr. Martens timeless silhouette.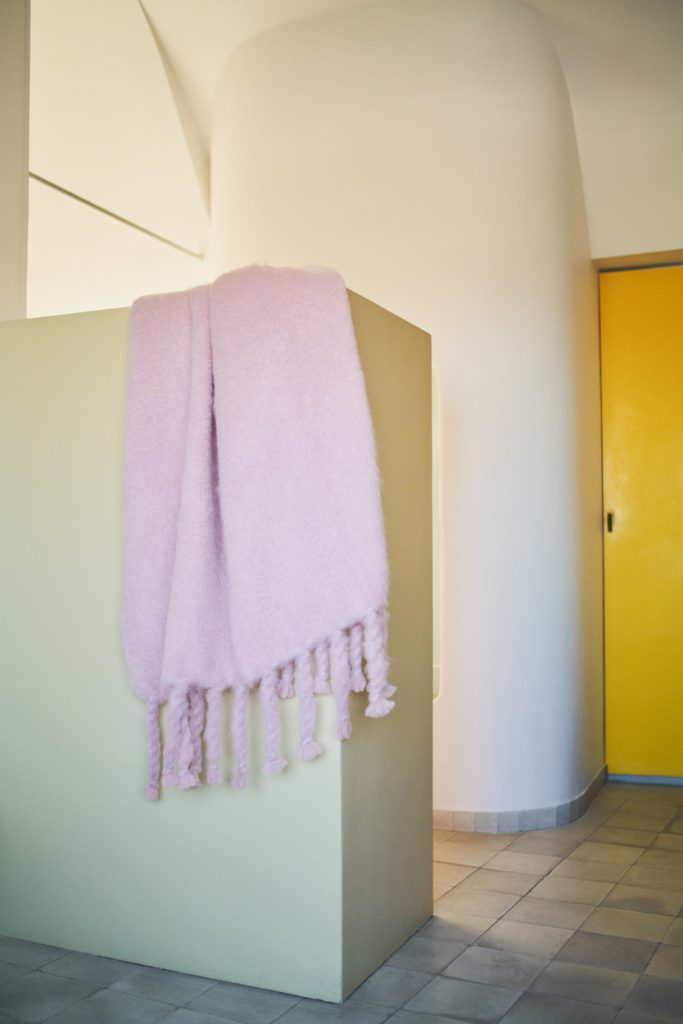 TEKLA X LE CORBUSIER
Inspired by Le Corbusier's unorthodox and playful approach to color, Tekla is introducing a limited blanket collection, first presenting in mohair. The cozy and warm looking blankets are made out of soft mohair in four bright colors, finished with a natural fringe. The collection includes soft colors like rosa, blue, green and beige, that remind not only of autumn walks but also inspire for cozy dinner at a cold winter night. Le Corbusier stated that colors influence our feelings and have a significant impact on our mood. Similar to Le Corbusier, color and its ability to change the impression of a space is at the heart of Tekla. These colors are a natural foundation for this limited edition ceiling collection. The blankets are hand-woven by artisans in Spain before being extra brushed to make their softness voluminous. Each blanket is signed with a unique number as part of a limited edition. The collection of four mohair ceilings is inspired by the architect's architectural polychromy, which includes 63 shades created in two palettes in 1931 and 1951. To celebrate the launch, the mohair blankets will be presented in Le Corbusier's studio apartment in Paris, depicting his home as it was intended as a space to live and create. The limited collection is seen his playful yet functional interiors, in rooms that feel as relevant today, captured by Ola Rindal.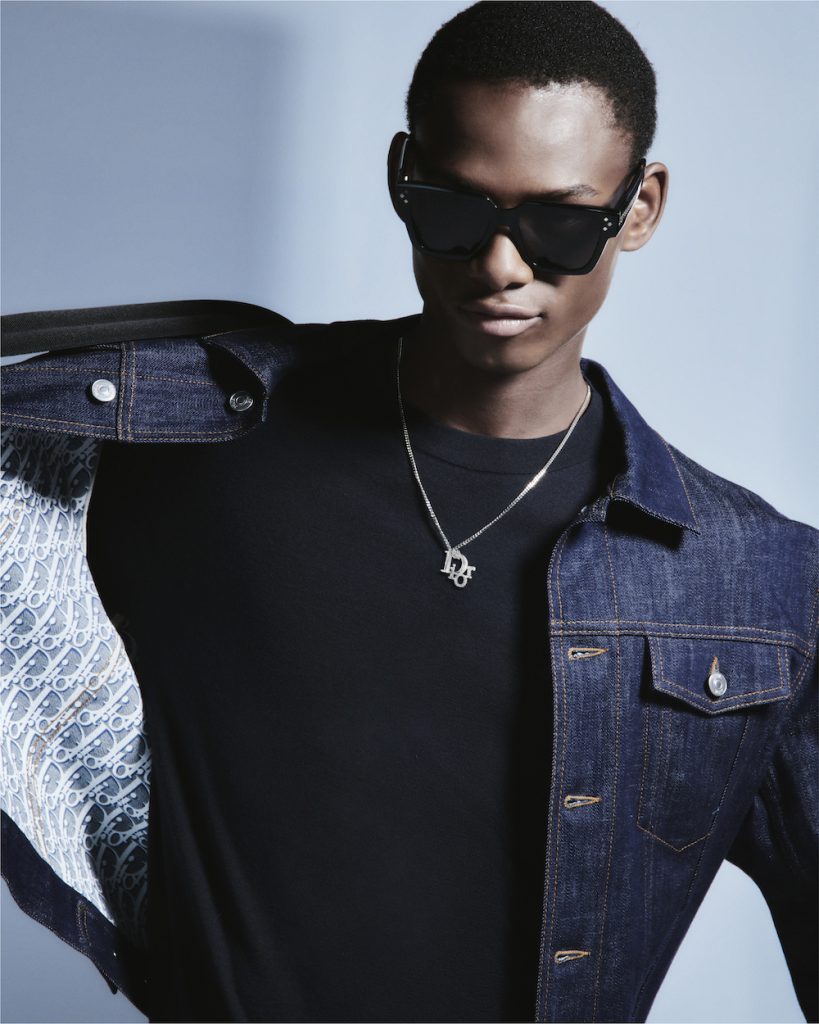 DIOR ESSENTIALS MENAWEAR 2022
Dior presents Essentials 22 for menswear. Designed by Kim Jones, the Dior essentials collection rethinks the basics of men's wardrobe with a selection of essential pieces that reinterpret the house's symbols. From tailoring to sportswear, this refined line, suitable for all occasions, combines sophisticated tuxedos, casual sweatshirts, casual jackets and blazers with graphic curves. The Dior emblems – the quirky all-over Dior motif or the christian dior diamond – accentuate the outfits and are delicately drawn on the accessories, celebrating the heritage and history of the house. It's a seductive series that expresses both the contemporary essence and the timeless charm of Dior.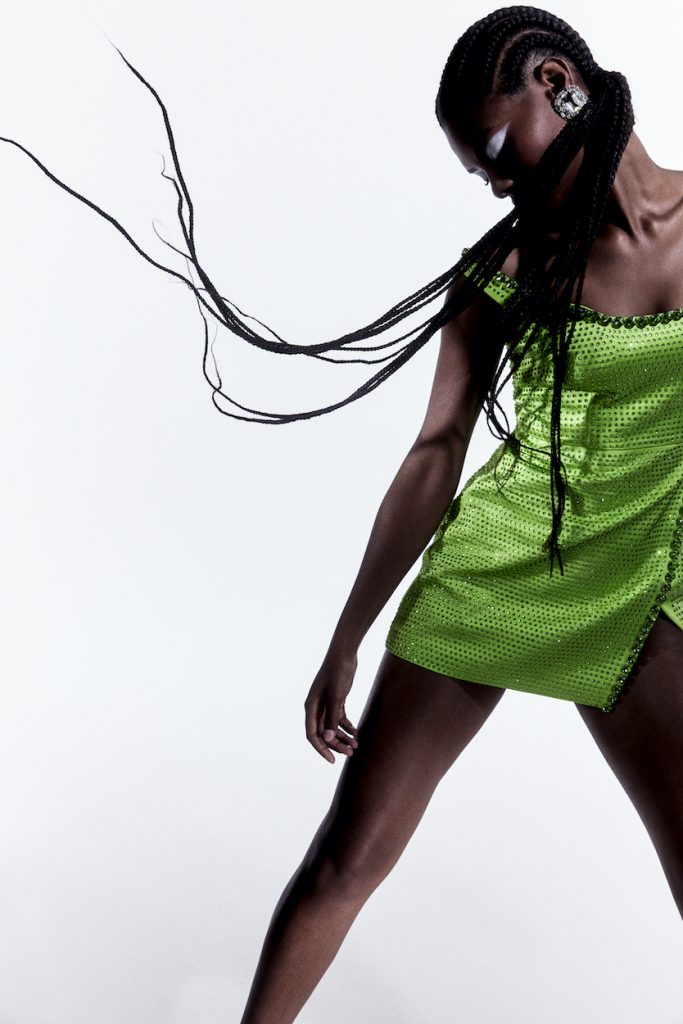 SELF-PORTRAIT X MYTHERESA
Luxury online retailer Mytheresa and London-based fashion brand self-portrait have teamed up for an exclusive Capsule Collection, available worldwide from October 19. This new collection includes 20 pieces, to wear throughout the evening. Established in 2013 by Han Chong, self-portrait has empowering women through functional dressing for day and night. With Mytheresa, one of the leading global luxury e-commerce platforms, the collection has found a good place to be sold. The brand was founded as a boutique in 1987. Mytheresa offers ready-to- wear, shoes, bags and accessories for womenswear, menswear and kidswear. The pieces of the new collection are created in beautiful vivid colors: Green, pink, blue and red. With these colors and fabrics, the shiny pieces are a real eye-catcher. The collection features feather-trimmed details, diamanté adorned fabrics and embellishments. Signature self–portrait styles are reimagined in figure- hugging mini and midi silhouettes and co-ords with elegant cut-outs, guaranteeing glamorous outfits for magical nights out. Three exclusive styles of the brand's newly launched Bow Bags in rhinestone- embellished silver, blue and pink complete the looks.
Picture courtesy of mentioned brands/ PR