Numéro Berlin's weekly collection of the most exciting news about fashion, music, and simply everything that is on our radar. And here is why it should be on yours as well!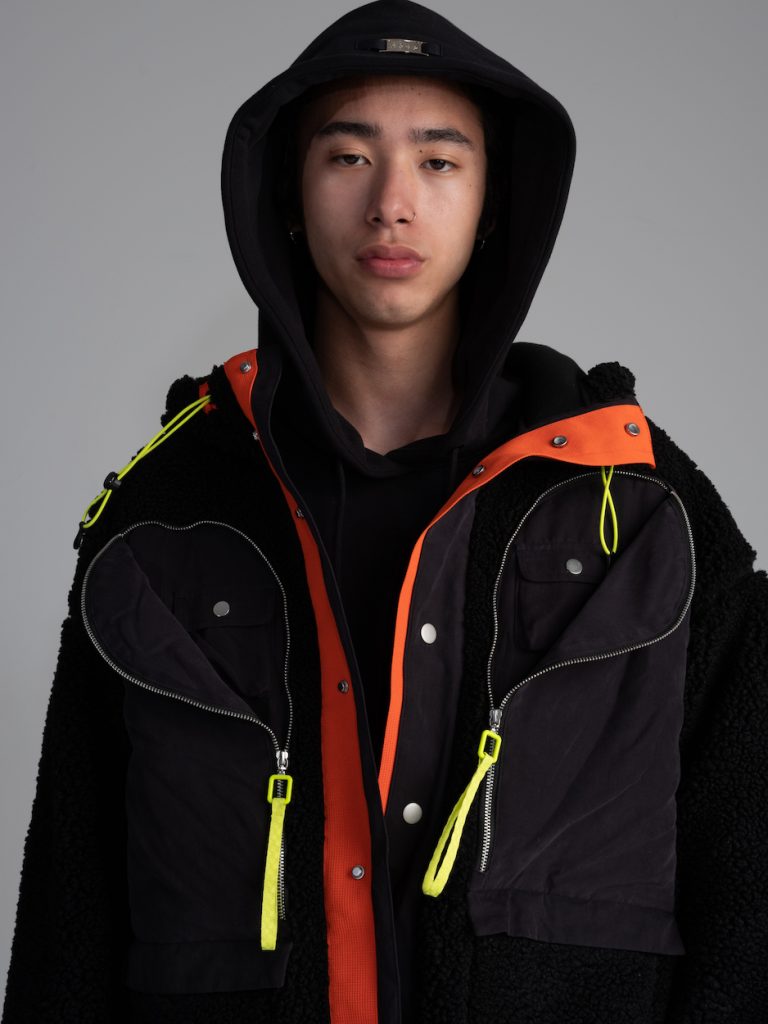 LI-NING AW22 CAPSULE CAMPAIGN
For this fall/winter collection, Chinese sportswear company Li-Ning presents its latest developments in apparel and footwear in the accompanying lookbook, in which it pushes the boundaries of design to incorporate cultural key points. In keeping with the brand's roots, Li–Ning draws on tradition and pays respect to China's Zhuang culture, the country's largest minority group living mainly in the Guangxi Zhuang Autonomous Region, to make the design codes visible. Zhuang-derived motifs, such as the bronze drum totem, are combined with the iconography of urban neighborhoods to create a hybrid of tradition and urban nomadism in the form of 3D patterns and repeating monograms that serves as a cultural reference for the collection. Through continuous improvement and refinement of patterns, choice of materials and functional trimmings, Li-Ning's clothing selection conveys a coherent image of the overarching theme: A balance between comfort, culture and urban nomadic clothing. It is an ever-growing task to explore the relationship between modernity and tradition, past, present and future. Silhouettes like the Cosmo Eternal, the Puff, and the Yunyou Fluffy are less about functionality and more about everyday practicality, balancing comfort with sci-fi futurism.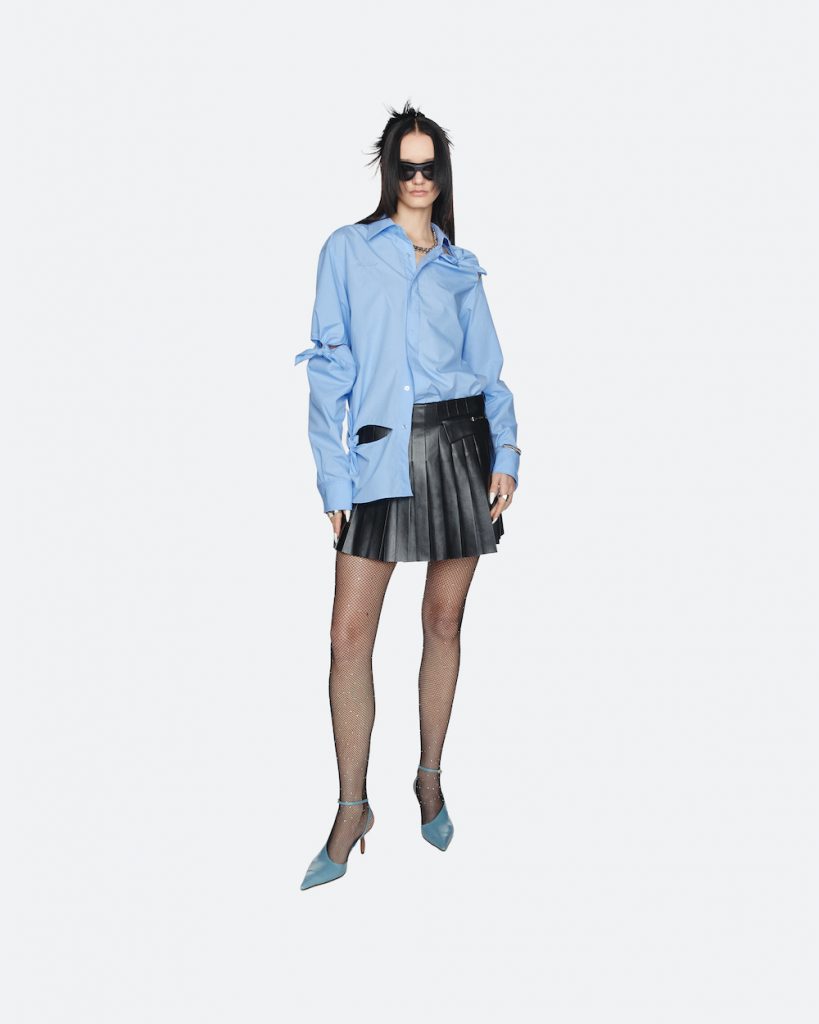 LESUGIATELIER PRESENTS 'TO MY FAVORITE BRAT'
Seoul-based contemporary women's fashion brand lesugiatelier (formerly known as SU GI) launched in 2019. The name of the brand, lesugiatelier, is a combination of 3 different words that characterize the brand: le, sugi, and atelier. 'le', which is a French article for masculine things or people, stands for the androgynous, feminine look of lesugiatelier's appearance. The word 'sugi' is a pseudonym of Creative Director Jinsuk Kim. The final word 'atelier' indicates the modus operandi of the brand. lesugiatelier behaves for those who want to show their desire. They imagine the characteristics of human desires in the dimensions of a futuristic metropolitan lifestyle to create an androgynous feminine look through timeless mood with distinguished storylines. The members of Lesugiatelier interlock with each other and are committed to develop seasonal visual elements that express their story. These elements are not only used in the design of the garments, but also serve as a as a channel to make our rational statements. The Pre-Fall collection 'To My Favorite Brat' is s a very rebellious collection reminding us that we were all once someone's daughter and it serves as a reminder of how things were for the more mature version of ourselves.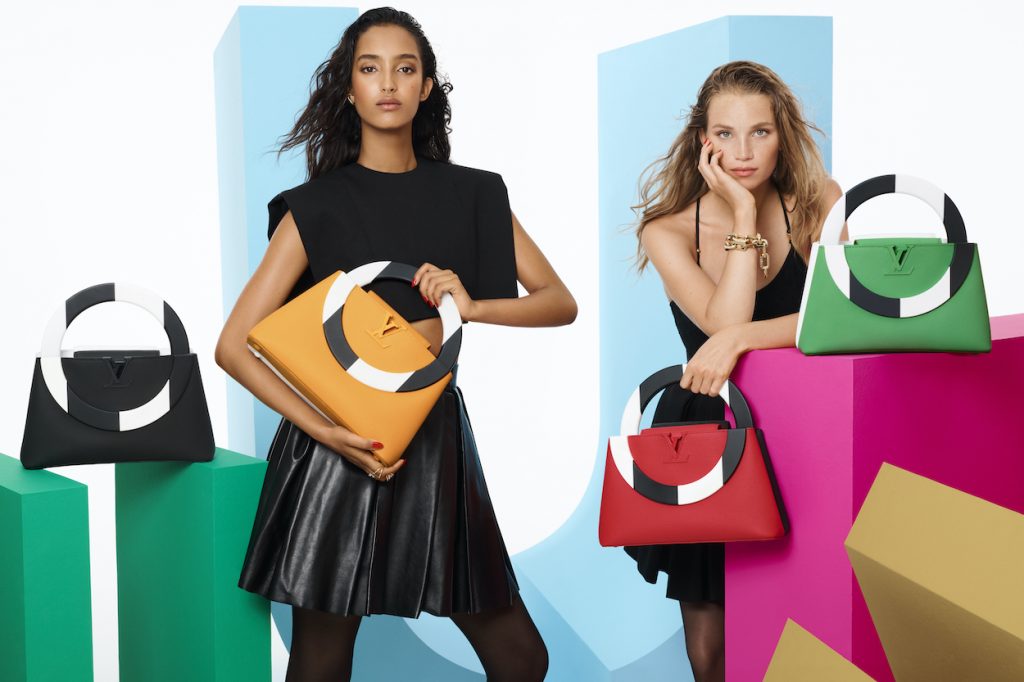 LOUIS VUITTON x ARTYCAPUCINES
With the Artycapucines Collection 2022, six more leading contemporary artists bring their unique visions to Louis Vuitton's timeless and feminine classic: The Capucines bag. Six artists from around the world have lent their unique visions to the bag named after Rue Neuve-des-Capucines , where Louis Vuitton opened its first store in 1854: Daniel Buren, Kennedy Yanko, Park Seo-Bo, Amelie Bertrand, Peter Marine and Ugo Rondinone transformed the blank canvas into a contemporary work of art. The nine new bag designs build on the breathtaking creativity of the first three Artycapucines chapters and demonstrate the collection's ability to combine artistic talent with the invention and craftsmanship. Daniel Buren's double-sided trompe-1'ceil design with his trademark black and white stripes is available for the first time in four color variations: Kennedy Yanko's creation in 3D-printed leather and a metallic patina hand-applied by Italian artisans, one of Park Seo-Bo's signature artworks recreated in textured and embellished calfskin, Amelie Bertrand's striking vision hand-sprayed onto the bag in changing colors and shining glow, Peter Marine's all-black, visually powerful creation with an exclusive clasp and Ugo Rondinone's gorgeous playful and colorful harlequin-style bag, with over 14. 000 hand-sewn beads. This season, each bag is presented in its own specially designed gift box.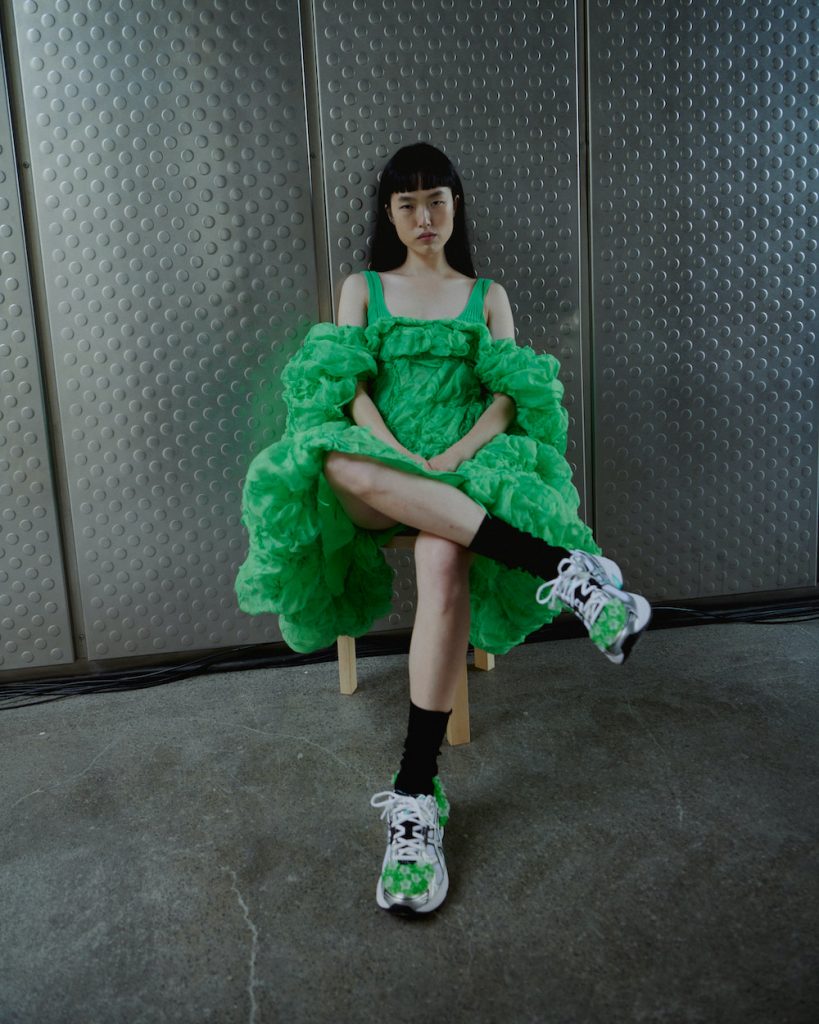 ASICS x CECILE BAHNSEN
For spring/summer 2023, Cecilie Bahnsen brings her modern vision of femininity and Scandinavian simplicity together with Japanese activewear ASICS. The two brands have combined their visions to create a capsule of limited edition shoes. ASICS, with over 70 years of experience in activewear, presented a selection of models from its Sport and Running collections, which Cecilie and her design team carefully crafted with couture elements to complement each shoe. Hand-stitched floral beads and appliqués adorn models such as the GEL-1090, GEL-1130, GEL-NIMBUS 9, GEL-NIMBUS 23 and GEL-NIMBUS 24, all handmade in Cecilie Bahnsen's Copenhagen atelier, bringing a touch of couture to everyday wear. The one-of-a-kind collection includes 50 pairs of trainers in various sizes. Comfort and unique style are at the heart of the collaboration and journey that just began and will continue in 2023. In addition to the creative project, Cecilie Bahnsen and ASICS will donate the proceeds from the sale to the international non-profit organization Right To Play.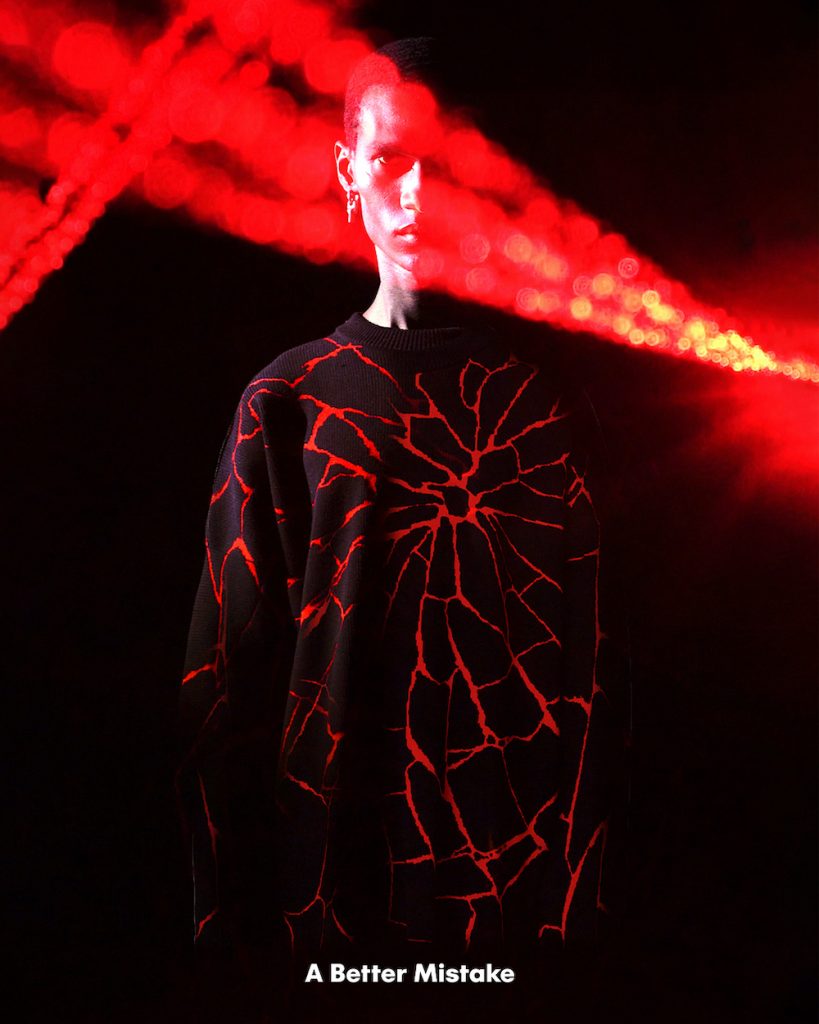 A BETTER MISTAKE LAUNCHES THE DISOBEDIENCE CAMPAIGN
Italian fashion brand A Better Mistake drops the Disobedience collection, that appears dark and strong at the same time. The campaign presents two new styles, the Disobedince Jumper 2.0 designed with an engineered jacquard technique in which the broken glass graphic is reproduced along the entire length of the body, and the hoodie with maxi pattern applied on the back and the beanie. For the brand, broken glass symbolizes freedom of expression and creative disobedience, the fundamental elements of the brand's manifesto, which aim to liberate the intellect from social conventions, resulting in a form of destruction from which creativity, provocation and self-expression emerge. The motif of the broken glass was digitally reproduced from shards of glass by the creative team, which in turn challenges the link between the physical and digital worlds.
Picture courtesy of mentioned brands/PR