Named 'Searching for Shadows', Han Kjøbenhavn is presenting its spring/summer 23 ready-to-wear women's collection during Milan Fashion Week.
In 2008 Jannik Wikkelsø founded a brand for simple but special eyewear in Copenhagen, which quickly developed into its own fashion label. Han Kjøbenhavn's designs are known for a combination of streetwear elements like bomber jackets, shirts, tracksuits and minimalism.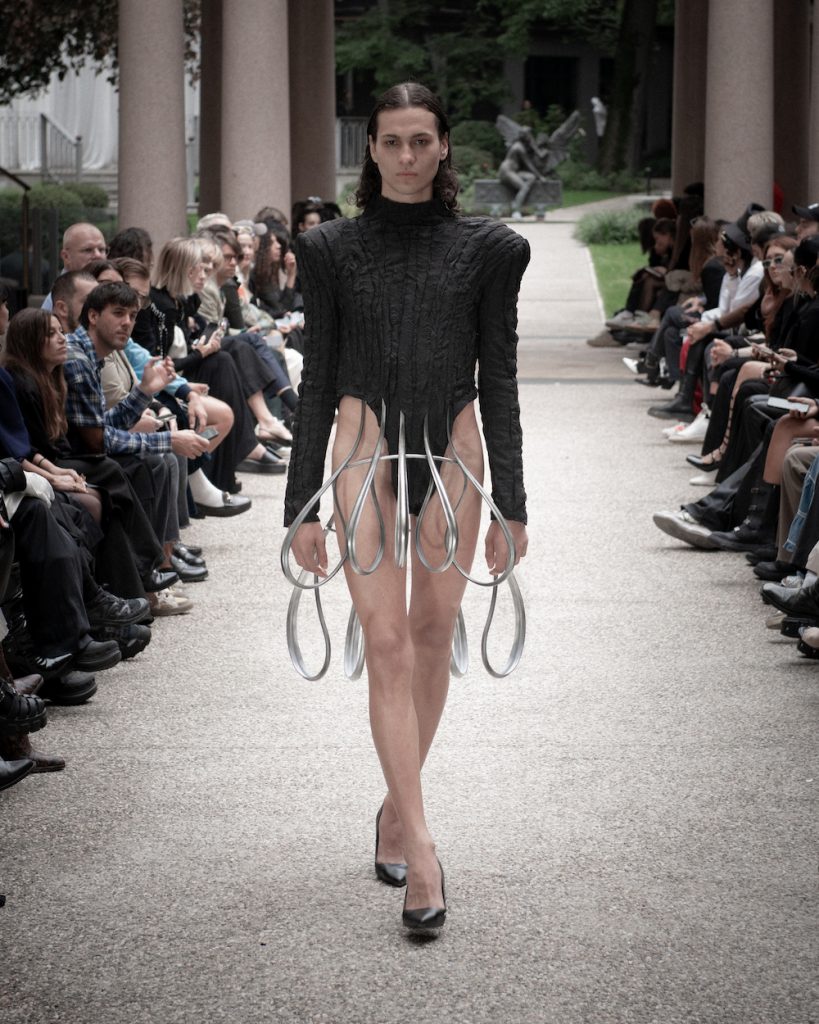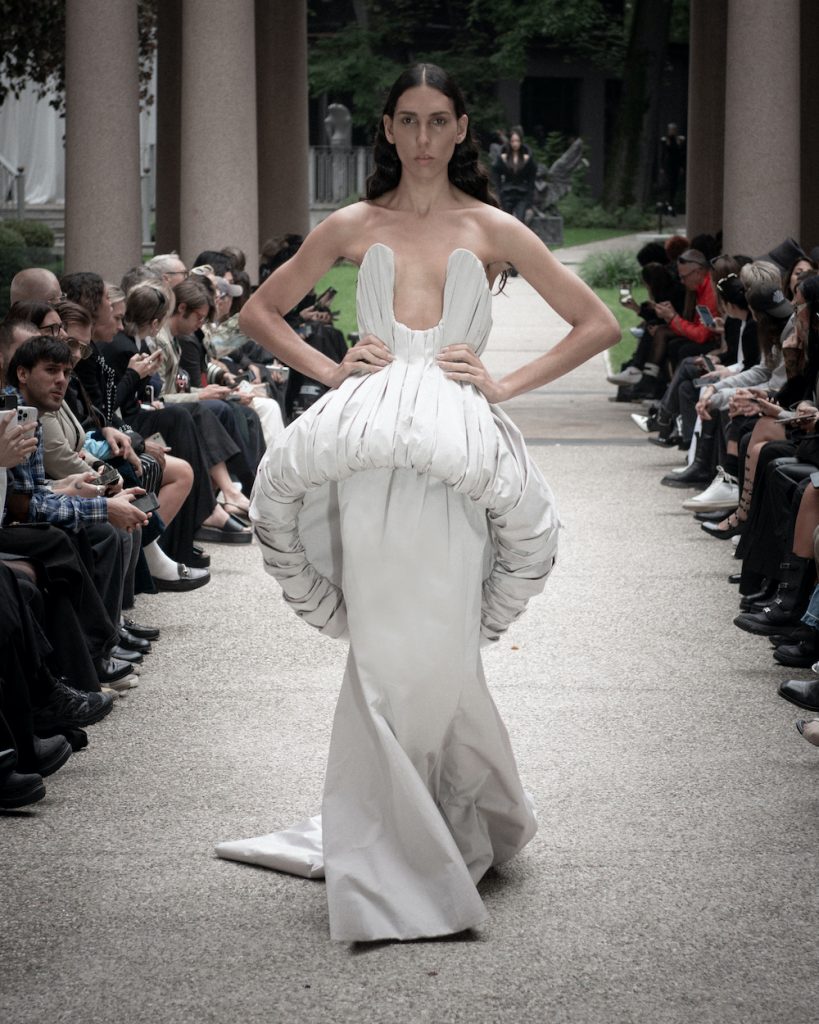 The color palette of this collection is in dark and warm grays, supplemented by silver chrome. Dark tones dominate, but were interspersed with bright or transparent colored designs, that represent an interaction of light and gloomy shadows. Vegan leather, delicately pleated silk, jacquard organza, wool and flowing Japanese jersey are the main fabrics in the collection. The collection includes handcrafted sculptural footwear with custom aluminum detailing, lightweight protective eyewear in collaboration with Danish safety company Airtox, and 3D-designed chrome-like details define the collection's garments.
The pieces embody not only the darkness but show the longing for light, the first search for life. With it's extravagant and elegant shapes, the pieces show the different shapes that shadows can have, when light is in the room. Suits and jackets with elegant squared shoulders and dresses with unusual curves are showing the combination of light and darkness and and a reference to the pure emotions that a shadow carries with it.
This collection originates from the emotions that are brought to life when being in the darkness and searching for shadows. Shadows are what we think of it to be. The objects, shapes, and emotions it carries with it, is up to the receiver to feel. My aim is that it is interesting enough for people to engage in – Founder & Artistic Director, Jannik Wikkelsø Davidsen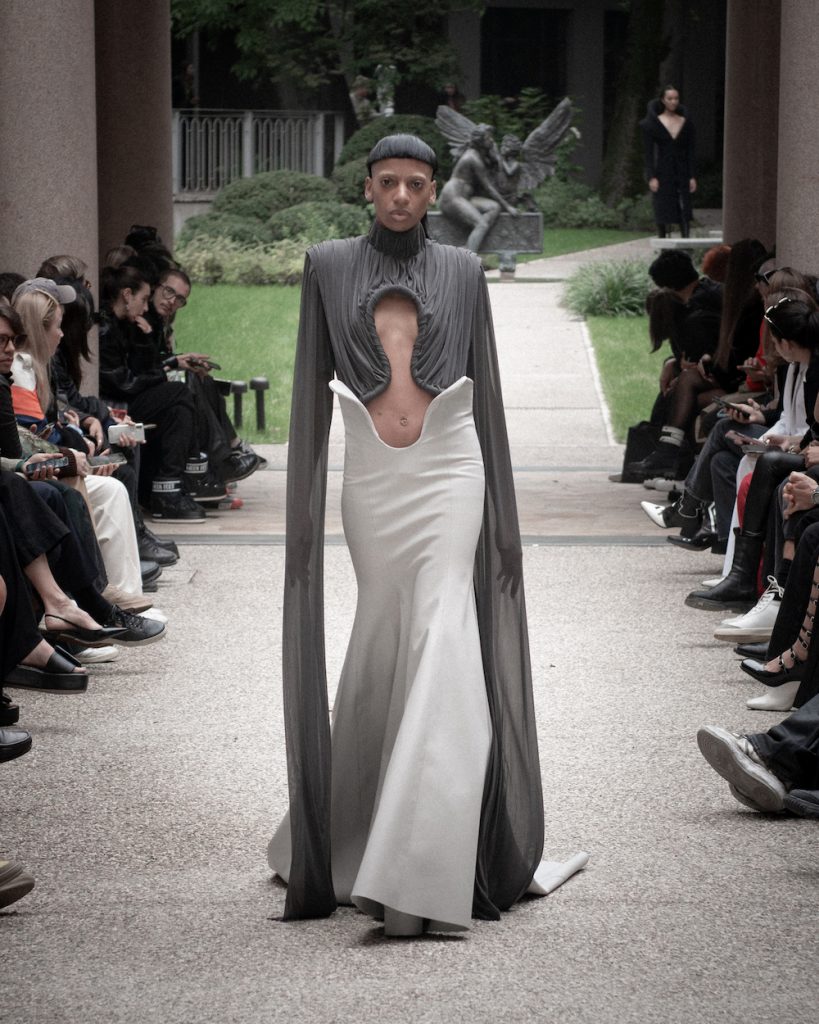 Credit: Matteo Moschella