One of the many things that makes Valentino to what it is today is, of course, the unmistakable logo. What the brand does with it, however, is forward-thinking and timeless. Valentino does not only write but also rewrite fashion transforming the logo into art – showing it off in the Resort 2023 Collection.
Valentino Toile Iconographe was inspired by the Seventies, including not only fashion pieces such as iconic coats and suits but also Valentino Garavani accessories with leather.
As the Italian fashion house is known for its unmistakable V-logo which can be found on every piece, the fashion house designed a new hypnotic pattern, the Valentino Toile Iconographe.
Both liberating and unique the image stands for actions which come from the choices we make, also intimate ones. The clothing is the same: sensual and strict as red and fondant embroideries are found in the looks and accessories of the Resort Collection, creating a fascinating chromatic interaction on the surface of the clothes.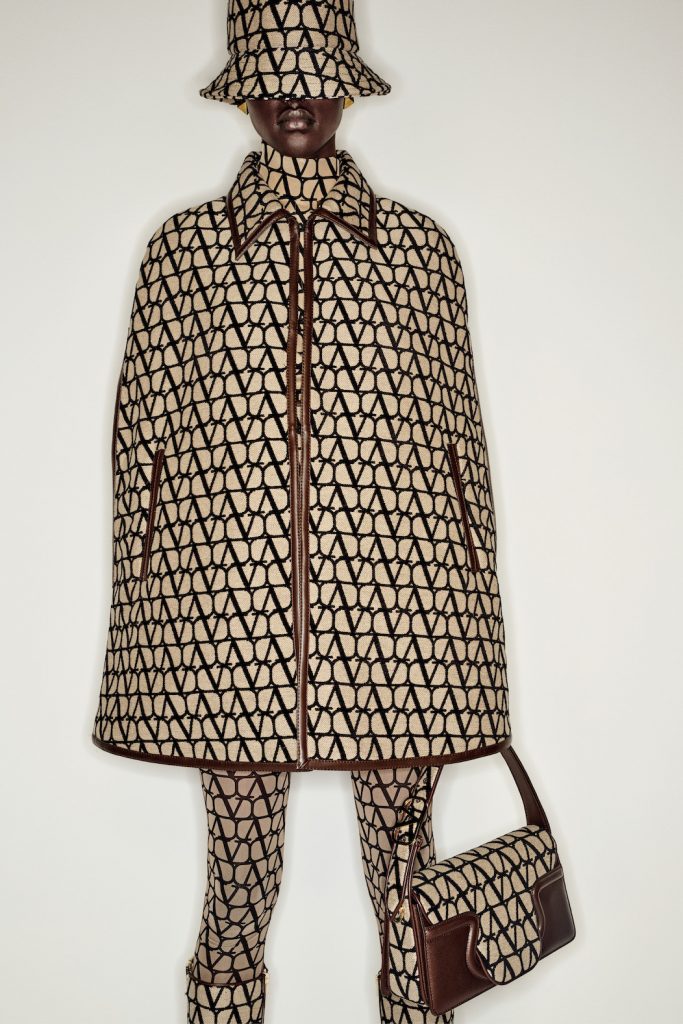 Steven Meisel, one of the most popular photographers of our times, an icon himself, has been capturing these timeless pieces descending into the memory of the aesthetics of the last century.
The models Alaato, Cas, Kristen McMenamy and Sora Choi were all wrapped in Toile for this campaign, giving the impression of sensuality and strictness at once while the logo is tattooing reality with a radical and inclusive act of poetry in Steven Meisel's photographs.
Images courtesy of Valentino