An edited preview of the official Spring Summer 2023 collection from Maximilian Davis' for Ferragamo will be launched in November and only be available for one month. What can you expect from the new creative director and his work?
Uniqueness, High Quality and powerful aesthetics – to answer the previous question. The rising British design star became the Creative Director of Salvatore Ferragamo in March 2022. His work stands for precise, unique visions, great quality creations in extraordinary aesthetic. Before his start at Ferragamo he has created his own brand "Maximilian" and drew attention to itself with its brand.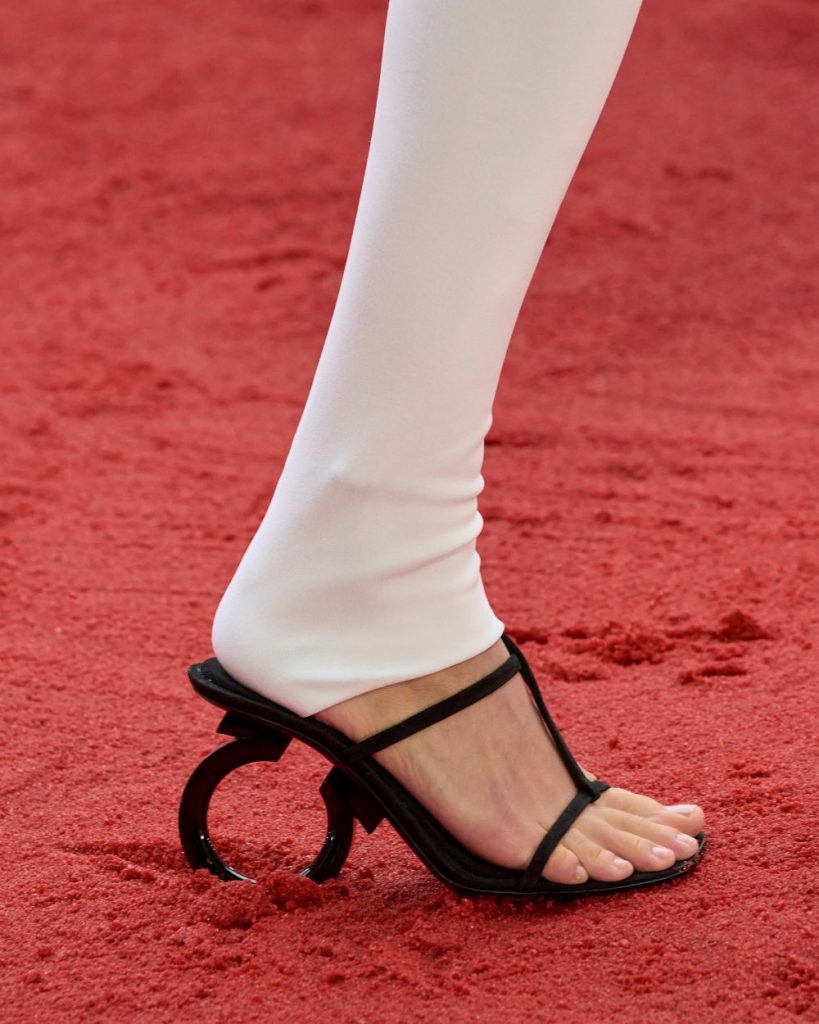 "I am deeply honored to be joining Ferragamo, and grateful for the opportunity to build on the rich and profound heritage of the house. Ferragamo represents a dedication to timeless elegance and sophistication that I find incredibly inspiring. I'm looking forward to articulating my vision, elevated by the codes of Italian craftsmanship, quality and innovation.".
Only for one month an edited preview of Maximilian Davis' debut collection "A new dawn" for Ferragamo will be available to purchase ahead of its official Spring Summer 2023 release. He describes it as follows: "I wanted to pay tribute to Salvatore's start by bringing in the culture of Hollywood – but new Hollywood. Its ease and sensuality; its sunset and sunrise." His collection shows a beachfront palette, languid elegance, fresh perspective and modern glamour. What the collection from Maximilian Davis will all be about?
From sparkling ready-to-wear that pays contemporary homage to Salvatore Ferragamo's designs for Marilyn Monroe to flashing fetishism evident in tailored pants with subtle harness detailing to the subversive femininity of second-skin suede.
For the first time, new iconic accessories are presented: Davis' sophisticated, minimalist interpretation of loafers and boots, besides sleek, seductive sandals and the Elina with its graphic Gancini heel. In the preview, there are also new handbag designs included. Creating a new interpretation of the archival Wanda handbag, revived with high-shine finishes and new proportions. The sculptural-cut handbag also got an update: it appears now in polished leather with contrasting canvas lining, whose subtractions reflect both the linear precision that characterizes Davis' vision and the undulating shapes of the boardwalk.
You can get and buy literally a preview of Maximilian Davis' work at Salvatore Ferragamo from the 4th until the 30th of November, online and in 17 stores worldwide.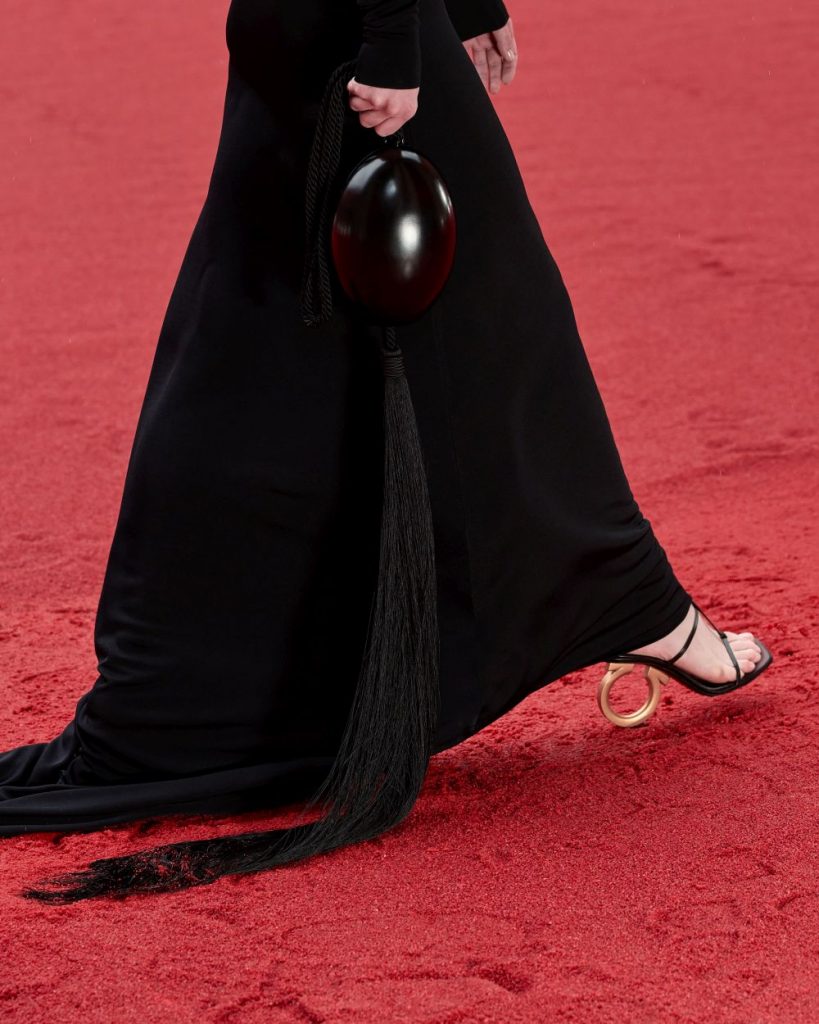 Images courtesy of Salvatore Ferragamo