Numéro Berlin's weekly collection of the most exciting news about fashion, music, and simply everything that is on our radar. And here is why it should be on yours as well!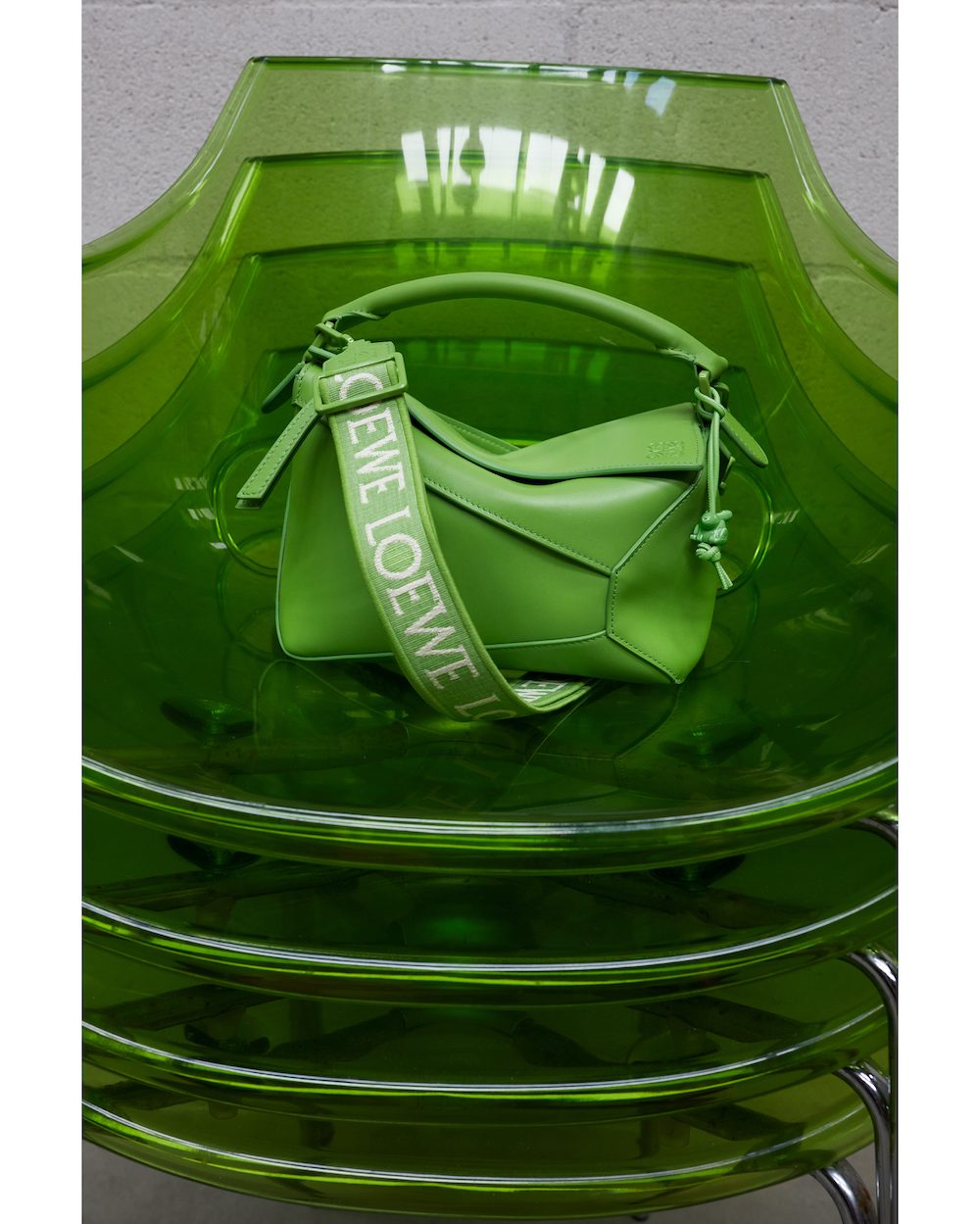 LOEWE SS23 PRECOLLECTION
Loewe launches the Spring-Summer 2023 campaign, a playful reflection on individuality and personality, captured by Juergen Teller. The protagonists interact as living sculptures with iconic Loewe bags such as the Puzzle, the Buffer Goya and models from the new Chinese Monochrome collection. They wear pieces from the collection – a mix of athletic influences, oversized sculptural volumes and unabashed surrealism – they look directly at the camera and interact mindlessly with the viewer. Teller's hard, unflattering gaze and penchant for the absurd lend a twisted sense of humor to the shots and multiply the facets of Loewe prismatic identity. The Chinese Monochrome collection captures China's ancient ceramic techniques and pieces from the Ming and Qing dynasties. The ceramics are known for their precise, simple elegance, the result of centuries of careful experimentation by artisans who tried to capture the colors of nature, from ripe fruits to rain-covered skies. The accompanying documentary explores the historical and cultural influence of the ancient ceramics, featuring ceramicists Deng Xiping and Natasha Daintry as well as Wang Guang Yao, a professor and research fellow at the Palace Museum in Beijing. The collection features a range of creatives from different disciplines. Director Luca Guadagnino with whom creative director Jonathan Anderson has collaborated for the upcoming movie Challengers ( 2023), costume designer Sandy Powell, and actors Taylor Russell, Tang Wei, Leo Wu, Chloe Sevigny and Naomi Ackie along with artist Roni Horn, model Jeanne Cadieu, singer Yeri, and performer Mari Natsuki.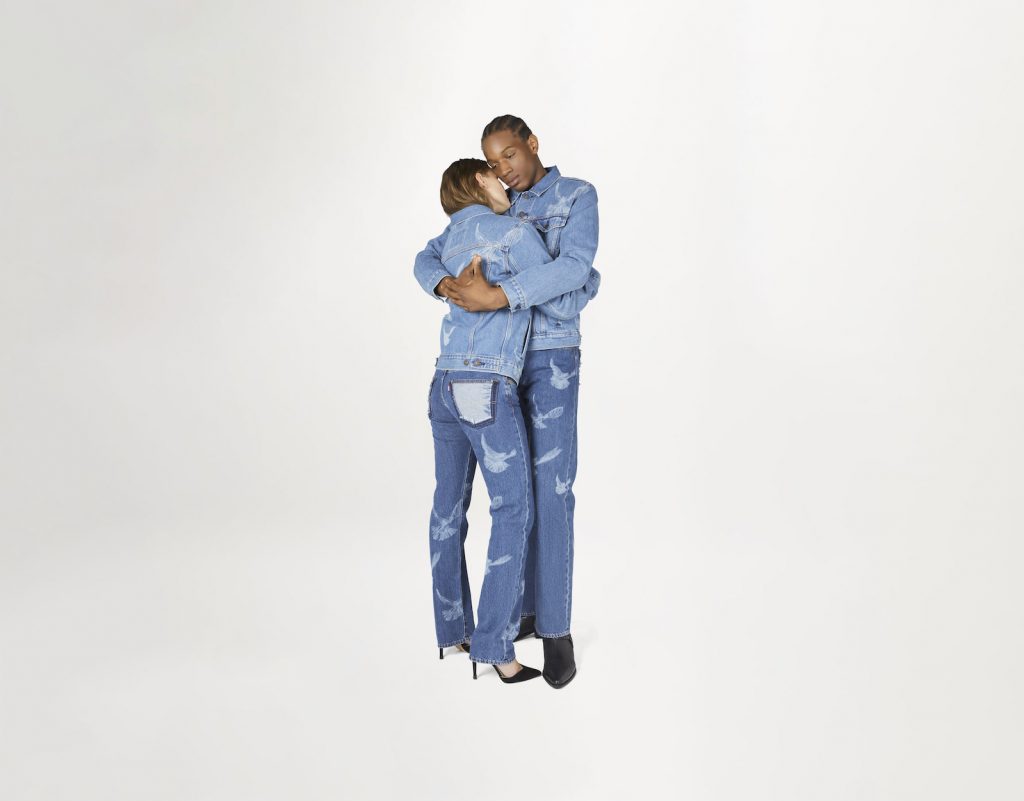 LEVIS'S X 3.PARADIS
Throughout time, Levis has always created timeless pieces for all to use and generations to express themselves thanks to the iconic basics. 3. Paradis takes over Levis products and creates a collection that celebrates peace and freedom. 3.Paradis is a contemporary French ready-to-wear brand by creative director and LVMH award nominee Emeric Tchatchoua. Founded in 2013, the brand is based on a message of freedom, hope and universalism, from the the journey of life. The limited edition by Levis and 3. Paradis is primarily gender neutral and interprets three iconic Levi's products. Combining fashion and poetry, the collaboration consists of a Levi's 501 Original in two different colors, a trucker jacket and a Jackson shirt. All are made from existing stock and feature 3rd Paradis' signature flying dove. For Emeric Tchatchoua, this collection is an opportunity to focus on unity, showing people under one show that despite our individual differences, we are all connected. Both 3.Paradis and the Levi's brand share a commonality in brand ethos and narrative a sense of unity in an an inclusive community without boundaries. Above all, this collection is about liberation and self-expression.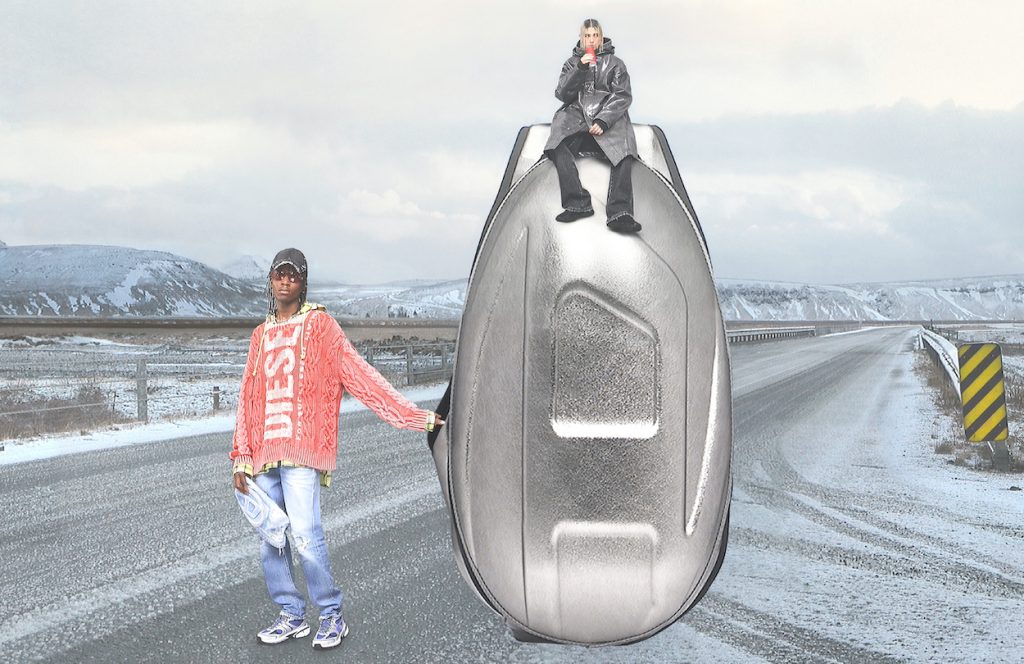 DIESEL HOLIDAY 2022 CAMPAIGN
Diesel unveils its Holiday 2022 campaign LIFE IS A GAME. The campaign is a collision of proportions, dimensions, bold scale and scenes and is a a collage of different images photographed in forced perspective style and and is imbued with vacation spirit and humor. The campaign continues the brand's previous statements in large-scale juxtapositions, including the Fall/Winter 2022 Larger-Than-Life campaign and the Guinness World Records largest inflatable sculpture at the SS23 runway show, LIFE IS A GAME almost feels like a series of highly stylized and polished internet memes that combine seemingly unrelated images into ironic compositions. Life is a game is all about Pop, utility and denim, turning up the volume on experimentation and responsible innovation that's for everybody. The campaign features select pieces and looks from the Diesel Pre-Spring 2023 collection, a product mix of casual tailoring, evening wear, gift accessories, seasonal denim, Diesel's D logo pieces and sneakers. The campaign was created by the creative direction of Glenn Martens and the art direction of Christopher Simmonds and captured by Sharna Osborne.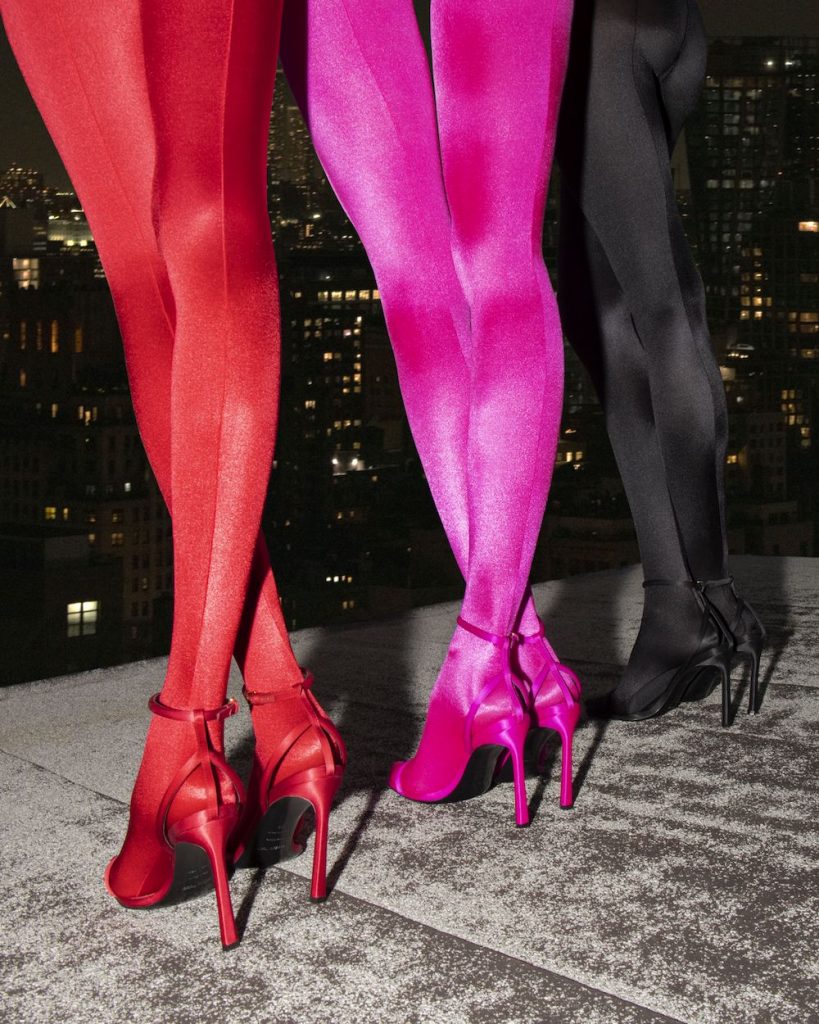 SERGIO ROSSI X WOLFORD
Wolford and Sergio Rossi present a new capsule collection. The collaboration embodies craftsmanship, femininity, modernity and elegance, key values shared by Wolford and the Italian luxury women's shoe brand Sergio Rossi, founded in 1951. The result is a capsule collection that combines the best of both worlds. Both companies have a shared heritage of 70 years of expertise spanning generations. The parent company of both brands is Lanvin Group. The exclusive collection of seven creations includes provocative and original tights with garter effect, tights with rhinestones, glittery socks with double logo, figure-hugging tights made of Lycra in bold, rich colors and fashionable jumpsuits with heart-shaped neckline and with classic turtleneck front and stunning low-cut back. The highlight of the collection are the exciting over-the-knee boots with stay-up effect. Shot in New York City, the campaign pays homage to Helmut Newton, the legendary photographer who worked for both companies throughout his career, celebrating femininity, independence and the power of the human body. Impressive, groundbreaking images reminiscent of the rooftops from The Bright Lights of the Big City, a suggestive sight of bold, confident women with a touch of contemporary glitz and glamour, artfully set off by Evangelie Smyrniotaki's storytelling. The face of the campaign is model Cate Underwood, photographed by Haris Farsarakis, with video direction by Ruslan Pelykh and project styling by Sandy Armeni.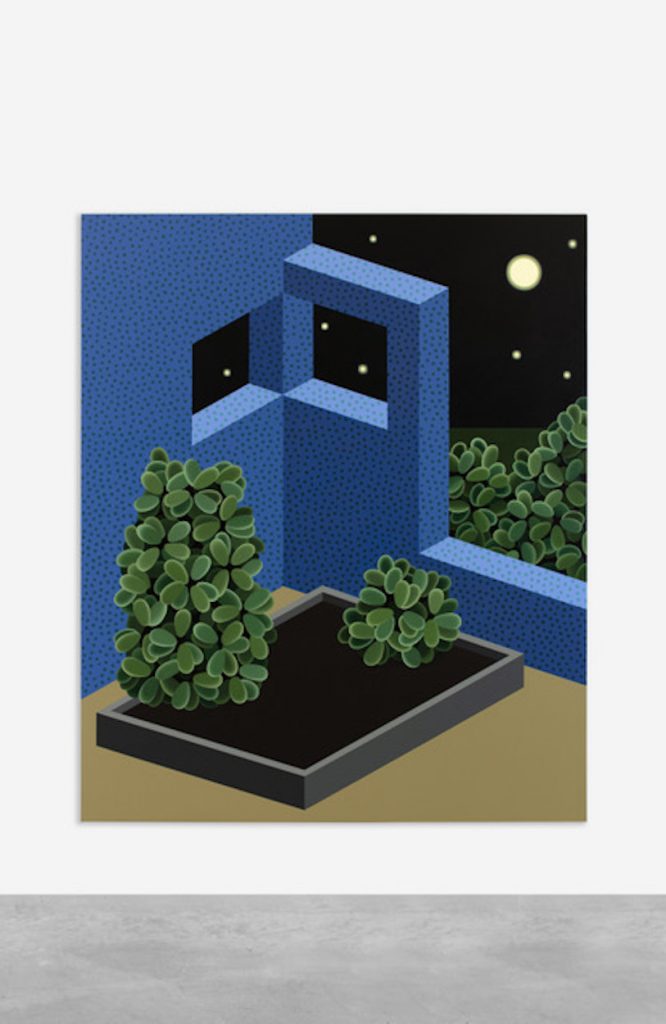 PERES PROJECTS X EMILY LUDWIG SHAFFER
Peres Projects is pleased to present In Stead of Me, Emily Ludwig Shaffer's first solo exhibition at the Berlin gallery. The title In Stead of Me refers to the dualities and contradictions in Shaffer's work. The artist uses various motifs in her work to refer to figures that are implied but not present: the empty chairs in Flowers to Share (2022), the child in the mother's womb in City of Lady (2022), and the shadow figure in Nurse Log (2022). The title also alludes to the fact that the paintings can stand in for the artist's state of mind. Shaffer describes this exhibition as having been created intuitively and organically. It is a series of loose vignettes and spaces that have inspired or grounded her in a year of constant change. In 2018, Shaffer had her first solo exhibition Stone Tapestry at PACT in Paris. Since then, she has had solo exhibitions From The Ha-Ha Wall Comes The No-No Dance at Institute 193 in Lexington, USA, Wall-To-Wall at PACT in Paris, and An Island Refrain at Dio Horia in Mykonos. Shaffer has also participated in numerous group exhibitions, including Projects in London, Los Angeles and New York. In Stead of Me compiles a visual lexicon that runs like a thread through ever-changing environments, reflecting on the many ways women can create space for new life and new ideas.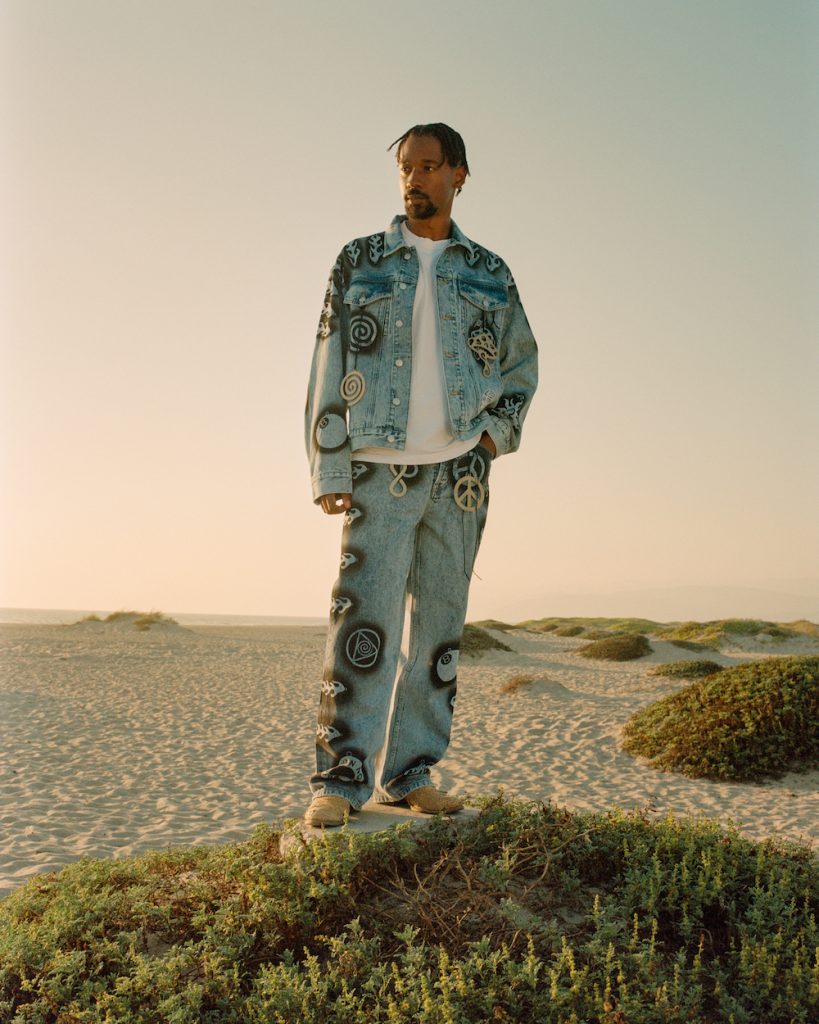 STÜSSY X DRIES VAN NOTEN
Dries Van Noten has collaborated with Stüssy, the brand from Southern California that has been redefining the look and ideology of casual wear since the 80s. Born in a time of great cultural change and inspired by youth movements, Stüssy is now one of the cult names of streetwear. The collaboration combines Stüssy's signature casual Californian approach with Dries Van Noten's eclectic use of prints and patterns. The range includes co-branded T-shirts, sweatpants and sweatshirts, colorful parkas, camping shirts, loose-fitting printed jeans and a blazer and pants with rhinestones. Stüssy explores the classics and plays with subtle and unexpected colors for holiday 2022. The collection includes vibrant prints and proportions to create a complete wardrobe. Condition-ready outerwear, bomber jackets, hoodies, crewnecks, beanies, loose-fitting pants and vests are crafted in a mix of technical and more classic materials like corduroy and leather. Iconic motifs appear in new ways, while cut and sewn separates and bold visual themes drive the design vision.
Image courtesy of mentioned brands/PR