Perfectly coordinated color palettes, unusual designs and abstract implementations that seem unexpected.
All these aspects now define the identity of the already 1975 founded shoe brand of the Spanish island of Mallorca. Camper looks back on a long history of classic shoe manufacturing, always with an eye to the timelessness which all designs unite. 
Meanwhile, since the year 2019, Achilles Ion Gabriel is active as creative director of Camperlab and also Camper and brings innovative winds in the existing structures of the brand and brought various designs of the brand on the streets of the world. Meanwhile, you can not get past the designs which celebrate fun in fashion, adherence to their own heritage while they take a shallow look into the future. And they make these their own, enriching the processes through upcoming new possibilities while respecting the environment, find new ways to further relieve the burden on nature. That is why Camper tries to act responsibly in every possible way, creating a product for eternity, but which does not linger in the world forever.
This makes the brand a living proof that it is possible to combine innovative design, the connection to one's own roots, as well as the openness against all new developments.
In this sense, Camper is now also putting down more and more roots in Berlin and anchoring its approaches in the prevailing design culture, opening its doors until October 30, 2022 in an exclusive pop-up store in Berlin Mitte where the designs could be experienced first-hand. Shortly after, Camper already dove deeper into berlin fashion and announced the collaboration with berlin label Ottolinger.
We talked to Achilles about Berlin, striking values, the balancing act in design and the joy of experimentation in fashion itself.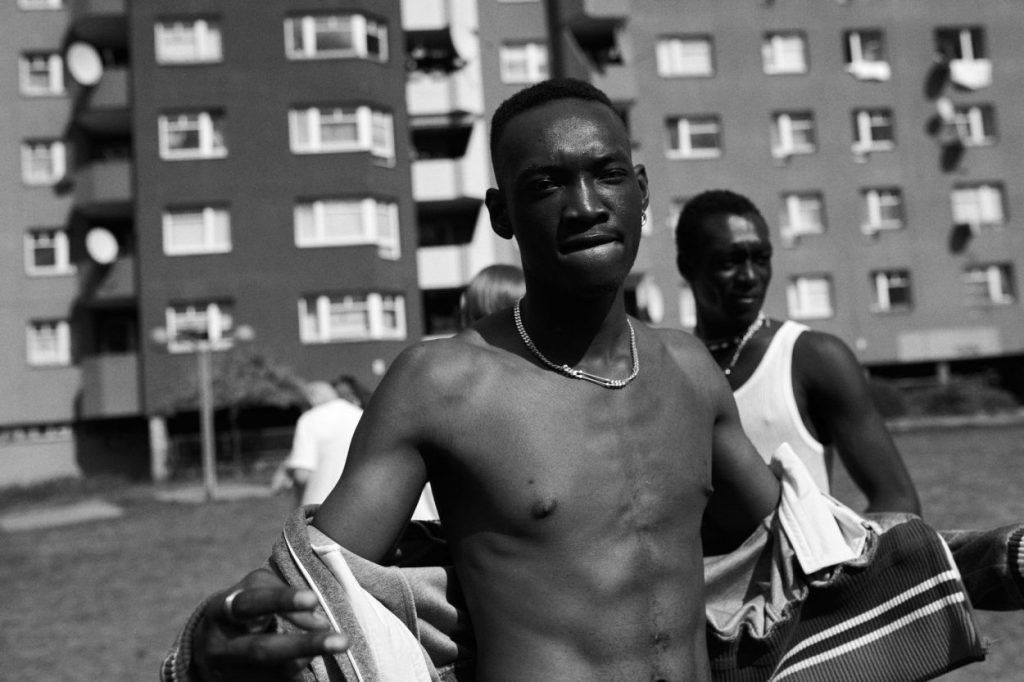 You have changed Camper/ Camperlab a lot. What was your vision when starting to work with the brand?
Well, it was first of all, the first time I'm a creative director for a brand that is not mine. If it's your own brand, you don't even call yourself the creative director because and it's the first time I ever did it. I knew how to do it, but it was a completely new situation. But in the end it was quite organic in a way and I was able to put my impact in a lot of fields. And all of a sudden I was like: Oh, what's left?
A balancing act between staying true to the roots, but also bringing it somewhere else.
Of course. I mean, like any other person who enters a company with a similar position, it's like they also want to have maybe a little bit of their own imprint there. Which I wasn't even thinking when I started doing all those changes. But now when I look back: I definitely changed some things. I was looking for this specific feeling of: what would attract me more? I didn't even have a specific customer in mind, but I was careful that I wouldn't scare them too much because it's being like a Camper clientele. What I've been trying to do is to establish Camperlab as its own brand and not like a collection of Camper. For me, it wasn't really clear where that line was. I really want to establish this kind of a separate brand. That's where I recognized we need a logo that you don't have, because of course Camper had a logo, but my style is very minimal and I wanted something that is cute. I already saw this classical logos, black on white, classical typo. I don't want that because all the other logos kind of eat it, because it's so simlar. They all look the same. So let's not do like a traditional logo. Of course it was a work within the team, trying to find a way how to do it.
And so we found some kind of a handcrafted element in it, without making it look too crazy. The way we created the logo was also really "handcrafting: it started with folding a paper and that created the logo in the end.
Makes sense, handcrafting also plays a huge role in the brand identity of Camper/ Camperlab. So it totally makes sense also bringing this impact to the brand's sign as well. How would you now describe the identity of Camperlab as a whole?
It's a lab, a laboratory. We do try a lot of things and we push it further than we probably would be confident to do it with Camper itself. Also sometimes some materials are just way too expensive. That is too advanced. So we are more free there to do all these experiments. I think about this question of the identity from time to time and for me it's a place of and for experiments.
It's Experimental, like the Playground of Camper
Exactly. When you are trying things, because that's the messy part. For me, I really see my mind like a laboratory as well. It also doesn't have to be like polished or a science fiction, it just needs to have that sort of technology or material or innovation.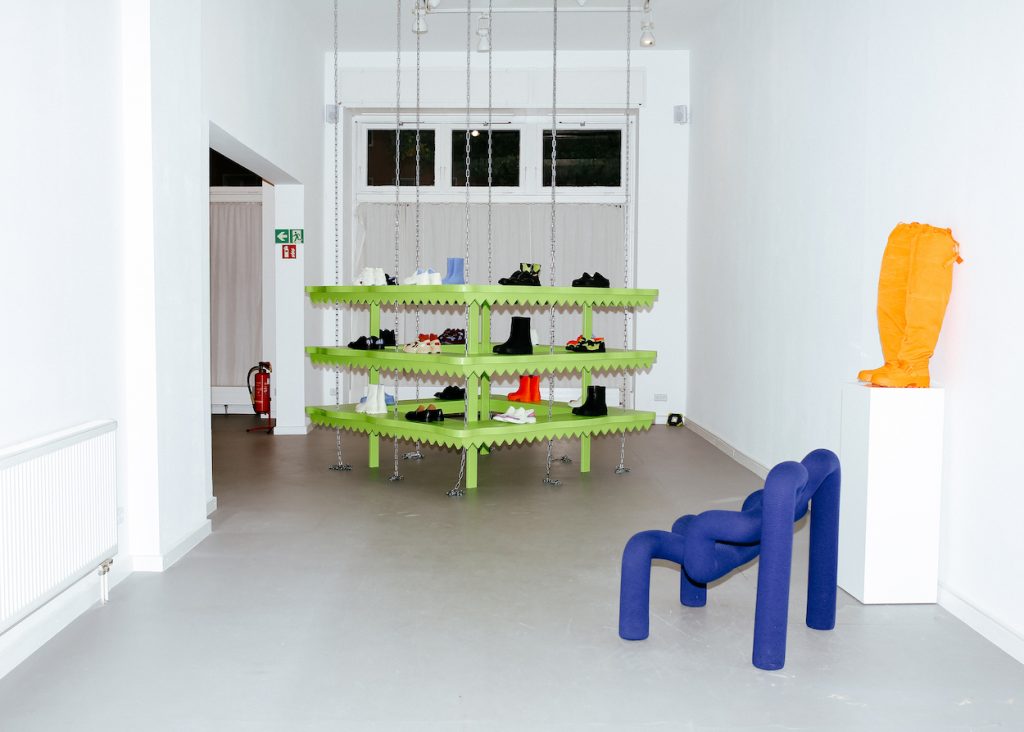 To what extent would you say the brand has changed through experimentation and general developments in the recent years?
I think we have pushed everything a lot further. We are even approaching new things, for example the Tossu Sneaker is something that they have never done before, having completely new shapes that we haven't done before. Something could really work for a brand, like a shape and with this design it seems to work. Although we just launched the demand has been quite high. There's the 'Notify Me'-button which has been pressed a lot. So personally think, we are in a right direction because as I said: I enjoy the experimentation. It's not like we have to find the weirdest materials and make the most crazy things out of it. Its more like: let's try something we haven't done before, but this actually might be really classic for someone else. I even like experimenting within the brand.
Your latest launch is the Tossu sneaker that just came out as you mentioned, something new for the brand and its costumers. The sneaker market in general is insanely crowded and extremely large. What are the relevant approaches in sneaker design right now?
So far we haven't really launched a serious sneaker before. We don't like those pure first collections. We had the square toe sneaker, but it was a bit more like a poetic approach rather than a push into shape and technology. This kind of footwear is the one that is actually moving the most around. People are more occupied and of course, I was thinking of how to do that, but combining that it would be in our identity and also finding a way of making it a responsible piece of our wardrobe.
In this responsible framework, the Tossu sneaker is almost fully recycled and leaves a low ecological footprint. How can design and responsibility be combined?
The satisfaction of growth and demand should not be done at any cost. If we wanna go with that, we need to change how it's done. We enjoyed the thought of a zero waste product and the Tossu Sneaker is 100% recyclable. It can be recycled as one thing, which is quite something in today's market. I See our responsibility as a company to try pushing something forward and be in a way more liable for the market. I don't want put out something that could have been done better.
Looking at the footwear industry as a whole, where do you think Camper/Camperlab finds answers to existing questions here?
I would say it is about the process of finding new ways and to show what is actually possible. I would never want to be a person who blocks other companies from doing the same thing, especially if their ways are also in the interest of the planet. The biggest problem in the footwear industry: sticking to what you've been doing for the past 100 years and closing yourself off to the new. When you experiment you are much more open to new materials and how you can play with them. When brands stick to what they've always done, they don't find new solutions. It is often assumed that people do the same thing or copy each other, and this should not happen. But I think it's okay to go the same way, if you see this works and preserves our environment and in the further implementation everyone is free to discover new ways, what you can still do within it.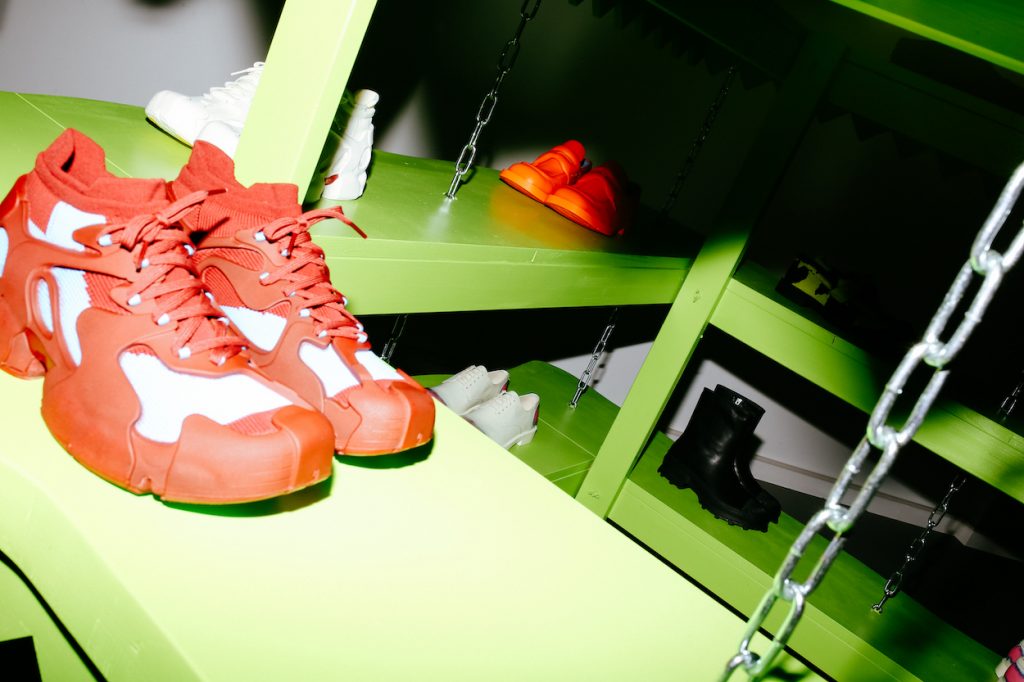 In that sense I will never forget the Kobarah Sandals, they were almost entirely recyclable as well and been presenting a really specific design-material combination.
Oh, I'll never forget them either because they were weird. Simply special. And they were also what I would call responsible to the planet, that's very important to me. If a product has already been produced, the ship has sailed and therefore one should try to produce it from the beginning in such a way that it can be carried to the end and then cause as little damage as possible.
You talked earlier about crossing problems, what has been your biggest challenge so far?
Good question. I get really excited when discovering a new material and it is really frustrating discovering it is not possible to use it yet. So I guess its the disappointment, but also the balancing act between all the different fields I am integrated in and the all in one workload.
Dressing in the future: is NFT-Clothing a solution or another problem?
I do struggle with that, maybe I am a bit old fashioned. But I wanna feel what I wear and if I spill redwine with my friends on it, for me it's: fabulous, I will remember this moment forever. I wanna see how it moves and how it falls. Digitally it only moves in the way it is coded.
When looking at the current fashion industry right now, why do you think we need more fun in the way we dress especially now?
I personally also wear a lot of black clothing, which I personally did not used to do, but it's more about having fun with something you are passionate about and not to take it too serious, as some business insiders do. We do not cure any disease, we are trying to make people feel good. But also with all the things happening around us at the moment, I do not see it as an escape, I see it as you don't have to change, especially your aesthetic, because something is happening, but we can change our behavior, which is way more important. We can activate ourselves and I think that is what we should think about in the future.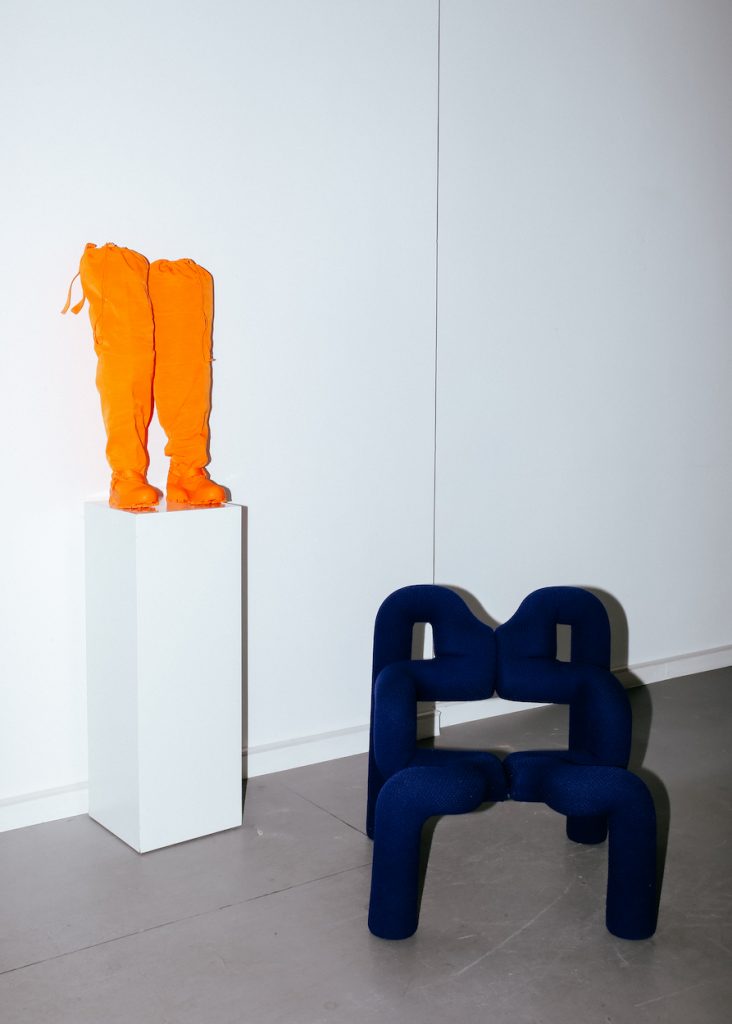 Interview Carolin Desiree Becker
Credit: Camper/PR