CALL ME MOMMY– TARA O'CALLAGHAN'S ODE TO SEX-WORKERS AND MOTHERHOOD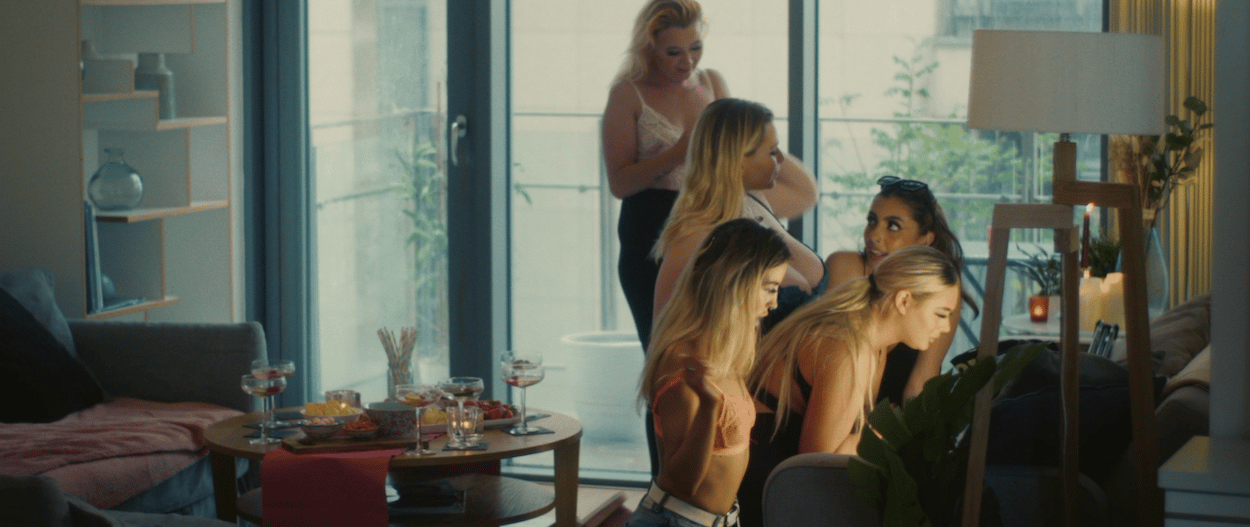 Possibly the ultimate antithesis, the word "Mommy" elicits two stark connotations. Either the maternal protector or the Matriarch figure with an X-Rated twist, "Call Me Mommy" seeks out to explore how these two female archetypes can co-exist in a modern day Ireland.
Fresh off of premiering at one of the most respected oscar qualifying festivals in Krakow, Tara O'Callaghan's unapologetic documentary "Call me Mommy" is whipping the asses of award season goers this summer. Recently also taking home the prize of best Short Documentary at this years Gallway Film Fleadh, this evocative and raw portrayal of Irish Sex Worker Sinead Connell (@sincitymilfoffical) is leaving its mark, now a contender for best short at this years Oscars.
"I'd love to be in a magazine, love to doing porn modelling, love to be in playboy. I don't regret one single thing in my life at all." -Sinead Connell
With Onlyfans and online sex work booming post-lockdown, the Sex industry is over saturated and more accesible than ever. Irish director Tara O'Callaghan set out to open up discourse around this still heavily critiqued line of work, placing the spotlight on the women involved away from their online personas. Represented by Dublin-based production company 'MOTHERLAND', rising star O'Callaghan's knack for presenting the human condition transcends the format of regular documentary filmmaking, forcing the viewer to take a hard look at a gritty reality, far removed from stereotypes around the sex industry. After 2 years of interviewing and collating footage of SW'ers across Ireland, it was hearing the story of single mother Sinead Connell that gripped O'Callaghan, resulting in her becoming the film's sole protagonist.
Within 15 minutes, we get a swift yet impactful glimpse into the daily routine of Sinead's life. Balancing motherhood, battling social perceptions and navigating failed abusive relationships, all while staying at the top of her professional game in an industry tailored to tight-bodied, 20-somethings. But underneath the flurry of sex toys, lingerie and fake lashes, "Call me Mommy" is less of a commentary on sex work, and more of a look-behind-the-curtain of the pressures of multifaceted womanhood in a society coinciding female sexual autonomy and enterprise with bad mothering and undesirability. Yet Connell's emotional accounts of surviving domestic abuse, facing the death of her mother and becoming essentially a social pariah in a landscape steeped in Catholicism hasn't left her jaded. Donning her almost trademark-able black bangs and pink fluffy coat, she juggles her own mommy issues while nurturing her younger counterparts. In a glossy scene we see Sinead and a harem of scantily clad, baby sex workers, amongst a wall of ring lights and live-streaming iPhones creating content and performing for the cameras. The girls jovially call her "mommy" while she helps buckle them into leather chokers, spanking them with a heart shaped riding crop, yet the viewer is left feeling more a sense of comradery and almost sisterhood amongst the women opposed to the hyper-sexualised facade or persona they're acting out. In communities ostracising female sex workers it is no wonder that they form their own chosen families, congregating around matriarchal figures like Sinead.
"My kids have not been affected in the slightest. Which is like so funny because that's like the whole reason why my whole family stopped speaking to me. It does affect you I'm not gunna lie." -Sinead Connell
O'Callaghan expertly dissects and navigates her way through Sinead's tumultuous story-telling, presenting a character arc surprisingly not of the damsel in distress but one of the survivor. Visually rich/raw scenes coinciding with Sineads narration depict nurture and almost ceremonial preparation, highlighting the director's surrealist flare. Set against a progression of lullaby chimes to almost liturgical bells, we see multiple frames of demonstrative maternity. Amongst the shots of dog walking, hair braiding and client interactions O'Callaghan solidifies Sinead's duality as 'Mommy'.
Tara O'Callaghan's 'Call Me Mommy' is a testament to alt-feminist filmaking, a demonstration of self-governing and reclamation of ones own trajectory. Sinead Connell is a phoenix from the ashes. The camera pans out to a stoic, hyper-glam Connell (whip in hand), standing amongst a ring of fire, her voice-over ominously recites the closing lines to famed Irish hymn 'A Mothers Love is a Blessing'.
"Love her as in childhood,
When feeble, old and grey,
For you'll never miss a mother's love
'til she's buried beneath the clay." – Recited by Sinead Connell
Call Me Mommy will be screening in The Bernard Shaw in Dublin on September 15th follow @Callmemommyfilm for more updates.
Words by Adam Last