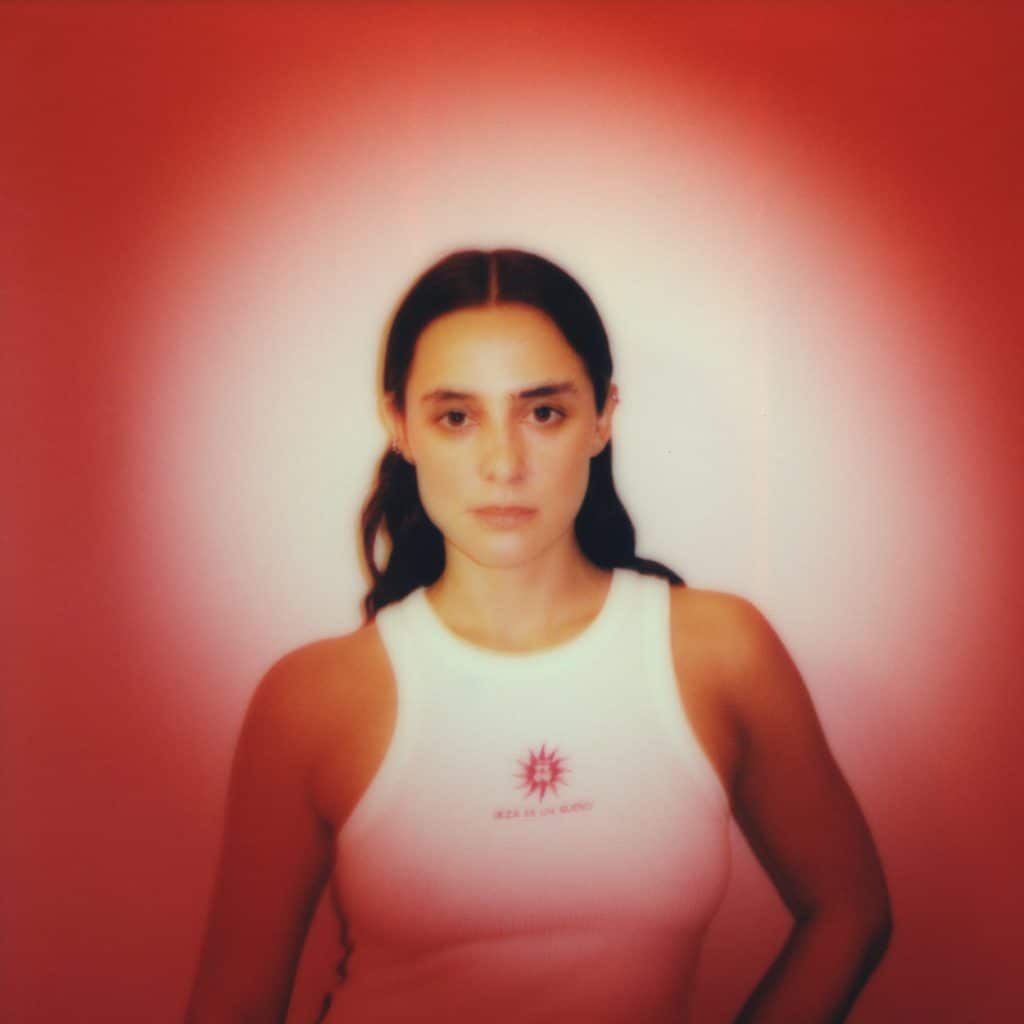 WEEKEND MUSIC PT. 18: DJ GIGOLA
Groove, funk and joy: Berlin based artist DJ Gigola disengaged tone combinations that put us in a good mood.
Being part of the collective Live from Earth, her music is a "cross-genre", This results from their love of unusual combinations of different music directions, lately a lot of Goa and Psytrance. Growing up in Berlin and inspired by the city's nightlife, the big known Love Parade and the influences she absorbed in the 90s and 00s, all these influences still combine in their sounds, creating a unique stylistic device.
The DJ talked to Numéro Berlin about her first musical memory, the influences on and in her music, as well as her new EP "In the Mood", which was released today, 09 September 2022.
Considering you grew up in an electronic music induced environment, what is your earliest memory of music or electronic music itself? How did you get into music?
My earliest memory is connected to the Berlin Love Parade that felt quite abstract but yet exciting as a child. The outfits of the ravers, the coloured hair, the sunflower bralettes, the vibrant spirit during Love Parade times in Berlin is burned into my childhood memory. Music has always been around me since I love to dance and to express my body through movement. As a teenager I was drawn into Berlin's electronic music scene which came quite naturally since I liked electronic music from my early teenage years on and started to explore the clubscape according to producers I wanted to see live. Also, I just loved to go out with my friends and have a good time and just dive into all the different sides of Berlin nightlife- not really bound to genre but bound to fun. I also did a lot of dance classes throughout my late teenage years which brought me closer to hip hop, breaks and funk music.
Both shaped me and my musical taste and step by step I started DJing some birthdays, from birthdays to bars from bars to small clubs and from there I got into Live From Earth in 2016 which has been my family, collective and musical home base ever since and an important factor in the whole process of becoming DJ Gigola.
What kind of music do you listen to and do you see its influences in your own music?
I am a "cross-genre" listener at home apart from the techno-sphere music that I am digging to constantly refresh my sets, which has been a lot of Goa and Psytrance for me lately. When it comes to what influenced my musical production, my biggest inspiration is the interface that I create or seek during a live mix between two tracks from different genres. It excites me to fuse two different soundscapes together (I guess that's why I became a DJ) and see what will come from that, often then I realise that I am missing these hybrid tunes to complement my sets so I start working and weaving exactly that missing interface moment together at home.
On September 9th your new solo EP "In the Mood" will be released, can you tell us something about the background, the process of creation and your personal feelings towards this EP?
When I started thinking about what my first solo record should sound like I felt like I wanted to focus on me as a producer that caters to a club night because this is an important part of my DJ persona – obviously combining that with my curiosity for hybrid sound creation. Also, I wanted to work without my vocals since they had been a frequent and dominant feature on my previous releases and I felt it was refreshing as well as challenging for me to step away from something that I was so used to in music creation. The result is three tracks somewhere between house and techno with a cheeky pop and a little sigsaw moment because I like a certain roughness and cross-reference to my music. I think they represent quite well what a DJ set by me could sound like and I love that they are versatile enough to be put in different contexts but they all bring a good amount of energy to the table which I personally love in DJ sets.
The title of your song is "In the Mood". When I first read the name of your track, I was thinking in which mood are you currently in and what mood you want to get across to your listeners?
When I was thinking about the EP it was all about my club sound what I like to listen to at the moment and the kind of groove that makes me dance aka puts me "in the mood" to dance- that is also exactly what I want the listener to feel like, getting into the groove, moving the body and feeling good. That was the mood that guided the musical production and that I still get when I listen to the EP.
The accompanying music video is very special, as it is a digital animation of yourself dancing in different environments with the same mood. Why did you decide on this visual realization?
The video is something I had in mind for quite some time and luckily enough Elias (Asisi) and Hannah (Zionskönig) -two very talented artists-helped me realize it. I liked the idea to create a video that could run in the background of a club night and engages people to dance because in the end the song is called "in the mood", for me this is about dancing and that's exactly what's happening in the video. Although I understand that my job has moved more into the spotlight than it used to be, I still enjoy being more or less in the background. Having a virtual Gigola then doing the video was a no-brainer as well as my teenage fantasy come true since I grew up with a certain early y2k gaming aesthetic. The best part in creating the video actually was that Elias organized a Project Ave studio visit where I wore a special suit that translated my body movements to a virtual figurine that we later morphed onto virtual Gigi- so that all the dance moves are 100% by me. Hannah helped create the facial features and the character, Elias designed the rest. For the setup I wanted to make a reference to a – in my eyes – new eco-escapism and neo-romanticism that to me seems like a reaction to climate change, ongoing pollution and 24hrs-online reality.
That's why my character is dancing lonely in different nature set-ups- also I liked the clash of 100% virtual world vs 100% preserved nature/escapism which is playing with the above mindset.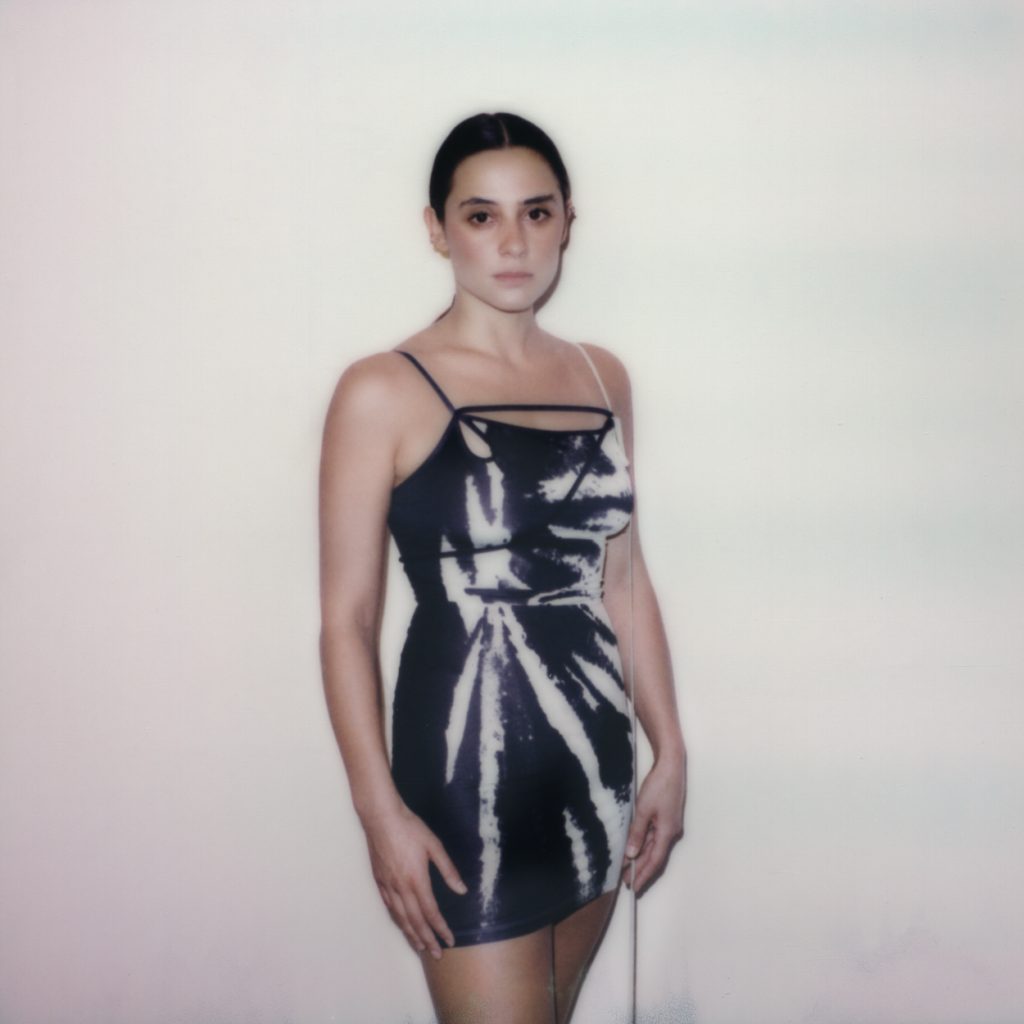 In the music industry there are more and more possibilities because of digitalization and future innovations. How do you integrate these opportunities in your own music?
I try to stay open-minded about music creation and composition in general; every innovation comes with two sides- I like that over the past decades digitalisation brought a certain accessibility and liberty to creating and experiencing music. Softwares and plug-ins have enabled people to create music independently from analogue gear and a fixed home studio that can be quite pricey and inflexible. Also, the internet with its growing content is like an endless source of music inspiration. Both developments I find extremely important, however, there is a certain beauty in being limited because having too many options in terms of creation and inspiration can sometimes be overwhelming and block the creative process. I feel sometimes less is more because it challenges your creativity. So for myself, I welcome digitalisation but I also try to find a mix between gear and digital production. Also, I find the randomness of sound and note positioning that happens by the use of analogue gear an important factor in making music special because it gives an essential groove to a tune that is the hardest to reproduce digitally.
What's next? What are your future visions?
I want to create more music, recently I've been quite interested in mediation, yoga, ASMR and spiritual music baths and how sound and the bodily experience are intertwined beyond dancing. I would love to explore how the spiritual aspects of music can be translated into the music I create and to watch what this can do to a dance floor so I've been working a lot on this lately. Also, another EP is planned going back to vocal-Gigi and some collaborations with dear friends and obviously touring are in the pipeline for next year- other than that I just try to focus on what I love, sink into that and go with the flow.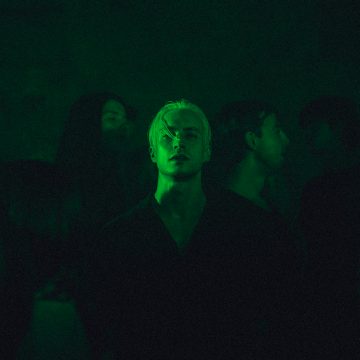 WEEKEND MUSIC PT. 25: CHRISTIAN COHLE
Christian Cohle is an artist who presents sounds in cinematographic, ambient quality,…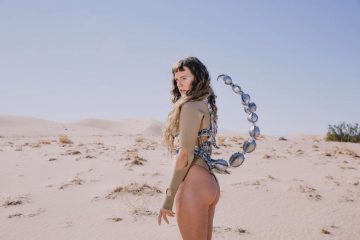 WEEKEND MUSIC PT. 24: TOVE LO
Tracks like "Grapefruit" treat the own body feeling and the loss of it, the breaking…
Interview by Carolin Desiree Becker