What is the most iconic hat you know?
Probably we do not necessarily think of the heads that move through the streets of our city, adorned by the most diverse headgear that seems to complement and become part of the strange person's body in front of us. Probably we think of haute couture, far from these very streets in which we move. Perhaps we darkly remember a time not too long ago when hats were probably the most meaningful thing you could wear. A garment that in soft silence, spoke volumes about us, our way of living and our salient attitude towards the world.
And perhaps we will then realize how much they have disappeared from our new everyday life and that they have nevertheless left a small void where they were last indispensable.
Because hats were not a part of fashion, they were in a way a mouthpiece that could even explain the rest of the look in the first place.
And no one knows this phenomenon probably better than the most famous hat maker of our time, Stephen Jones. His designs have graced the catwalks of various high fashion and haute couture brands around the world, in the crowd of which especially Dior attributed a new value to the whole and appointed him as the Creative Director of Hats at Christian Dior Couture.
Now Stephen Jones and G-Star have ventured into an unexpected cooperation and united their identities to alienate denim from its comfort zone and immerse it in the world of haute couture, or the other way around. This resulted in 5 haute couture designs and 2 limited edition ready-to-wear pieces inspired on the one hand by the classic fisherman's hat and on the other hand by a baseball cap.
We spoke with Stephen Jones about the power of the hat, what they actually embody and why his resulting designs are as unexpected as special.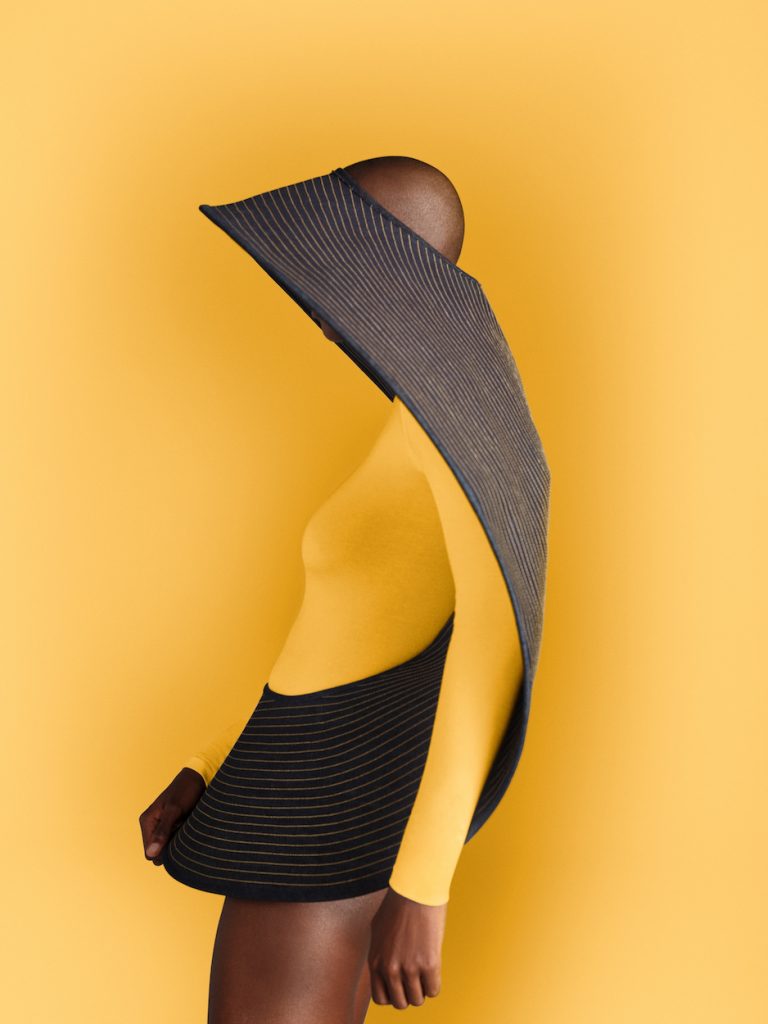 A general but equally fundamental question if you consider design as the whole: do you really need a commercial consumer?
No, I think sometimes it's purely imaginary. The thing is, it's haute couture and I'm very good at changing something to make it perfect for a specific person, adapting my ideas. But of course that also means what is perfect for one person may not be for another. When I design, I try to think in a general way.
This fits very well, because I had heard that ultimately for you, the hat itself is not in the foreground, but what it makes of the wearer. Why do hats exert such power on the person who wears them?
Well, number one: it's so visible. You could have an unusual shoe and maybe nobody would recognize it, but even putting on a simple hat, everyone will perceive it as the most visible accessory. A hat is an interaction with the face, everything that goes around the head becomes incredibly important and thats how people communicate.
Does everyone have the perfect face for wearing them?
Tendentially yes, they just have to fit, especially ready-to-wear hats. In my collection for G-Star we have a baseball cap and a bucket hat, ready-to-wear designs that we've known for a while, so the most generic shape you can probably have right now. What I designed are interesting variants of these classics and they all have a strong personality. I wanted to make them that way because they're outside of G-Star's comfort zone, I wanted to make something that was completely the opposite of the known. They're really the exact opposite of a weekend pair of trousers.
The first thing I had to think about was what significance hats used to have, what cultural mission they were burdened with. It was part of our everyday life, a meaningful accessory and now feels like it disappeared from the streets. What happened?
I am sure, in 500 years, people will say to each other that it's really strange that people weren't wearing hats at the end of the 20th and beginning of 21st century, why as that?
But if you look back now, it started back in the 1950s that people started wearing fewer hats. America was rather behind here, but Europe was the place of the old ideas and America was the place of the new ones. No matter what pictures you look at from the '20s and '30s, everyone was wearing hats. It was part of the etiquette, the essence of being well dressed, it was a traditional thing. And a sign of respect to the church. So hats were not a direct question of fashion. Today you see people wearing caps in the winter, or baseball caps in general. But what I found interesting to observe was when I saw during my last stay in Australia that the students there have to wear sun hats because otherwise they are not even allowed to go to school.
In this sense, do you see hats as a complete garment or as an accessory?
You know, when I was in college, I was doing women's wear and I did hats as an extra. But I've never really seen as that being a big something that just goes on top of your head. I don't think about outside that when I'm sketching them. I always sketch a backbone first of the person in the shoulder, and then I put a hat on it and then I put a hat on it. I never just do a hat really by itself. That's not how I think about it.
Is there one specific hat that has stayed in your memory forever?
I think for me, that's a beret. Is this the perfect hat? Whether you are rich or poor, old or young, male or female. You can wear a beret. I remember from the Afghan into the film, you see him in Berlin. For Marlene Dietrich's wardrobe. And I went there when I curated the exhibition in Vienna in 2009, and they wanted us to have a beret. And they said, what kind of beret? I said, well, what do you have? They had 125 berets from a huge collection, everything from boots, the supermarket to Christian Dior, Ross Copper and everything in between. So for me, the beret is probably the key hat. You could say, well, the hat can do the work and I can relax underneath it.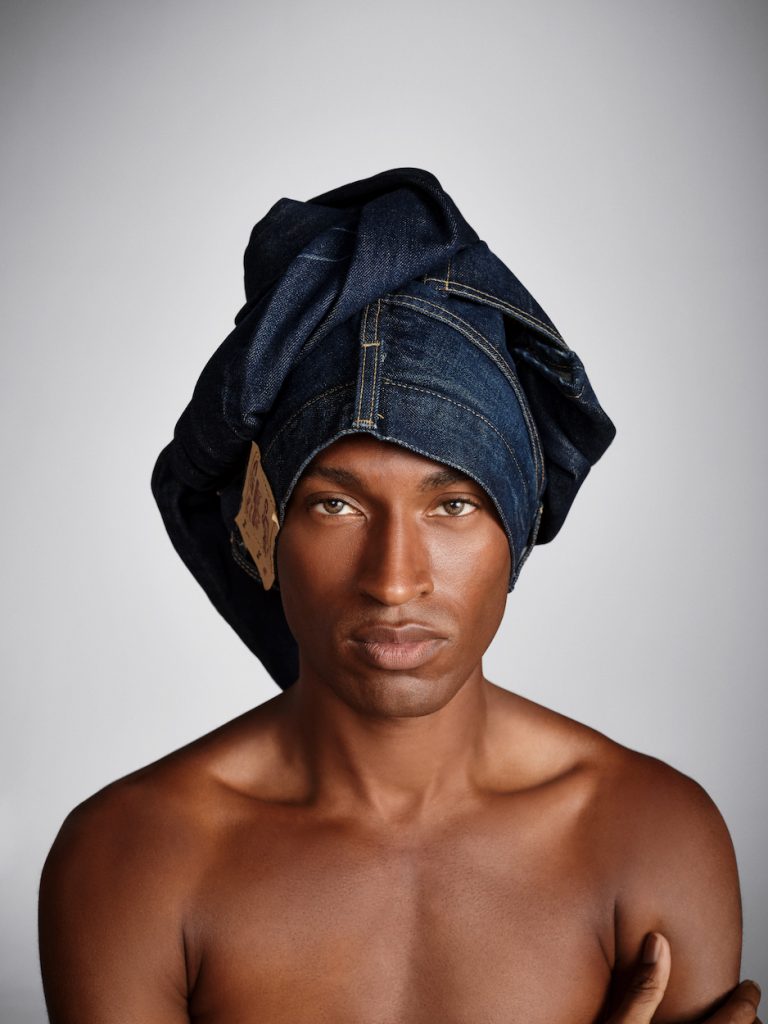 You have seen many iconic hats in your life and designed a lot of them yourself. What would you say was your biggest challenge design-wise in your collaboration with G-Star?
The challenging part? That actually was to make a simple story. A good, simple story. I wanted to take denim out of its comfort zone and put them in a place where they wouldn't normally be. You know, I'm used to the word "couture". I experience the feeling of it every day through my work and I love the flexibility and creativity behind it. And I wanted to bring that feeling to denim, I didn't want it to be just about a pair of jeans.
But you still took inspiration from basic designs from everyday life, which tends to be something everyone can wear, is that a shy entry for the doubters?
You know, so many people wear a baseball cap. And that has some rings on it. I love that, but it's pretty understandable for a girl or a boy, but its genderless. I have expanded the classics and translated them into haute couture. For example, the twist on the classic Bucket Hat is a double brim.
Through your designs for G-Star, you've taken an everyday material that people are familiar and surround themselves with on a daily basis and brought it into haute couture, simply changing only the part of the body it is worn on. But you have also thought a step further, creating a continuing connection between the hat and the rest of the body, different parts merging into each other. Have you thought about the connection between hats and our other clothing before, and engaged in designs of this kind?
I wanted to do something that was more extravagant. Shapes that would not take place in this way. i wanted to question what it actually is. Is it a dress? I had never done anything like that before, and I didn't know that anyone had done anything like that before. And I really wanted to do it. In the world of couture, everything is unique, every dress is completely different. It's about everything. It's not about having a set of things, it's about THE thing. It's about creating something unique, individual.
In the full creative freedom you enjoy from G-Star you were free to decide wether you work with denim or not, but you made a conscious decision to stick with just that material. What were the reasons to stay with denim here?
It's just inspiring because there's so much culture behind it, so much history in it. It's so simple and also the reason why workers loved it, but it can also be incredibly sexy in its own way. Denim is also so genderless and non-judgmental. It's such a normal thing with so many nuances. It's part of our daily lives and I like the idea that everyone can relate to it.
You've already evolved hats here into something new and unexpected, how do you think it will continue to change in the future?
Basically: more of it! On the streets, on the catwalks, everywhere. I wish that hats become more visible again. There are infinite possibilities, endless variations of materials. And we are so advanced developed, we can use the most innovative techniques, even if the classic methods are the most beautiful, if and because you understand them, but the possibilities are here and I wish to see more of them.
No, I think sometimes it's purely imaginary. The thing is, it's haute couture and I'm very good at changing something to make it perfect for a specific person, adapting my ideas. But of course that also means what is perfect for one person may not be for another. When I design, I try to think in a general way.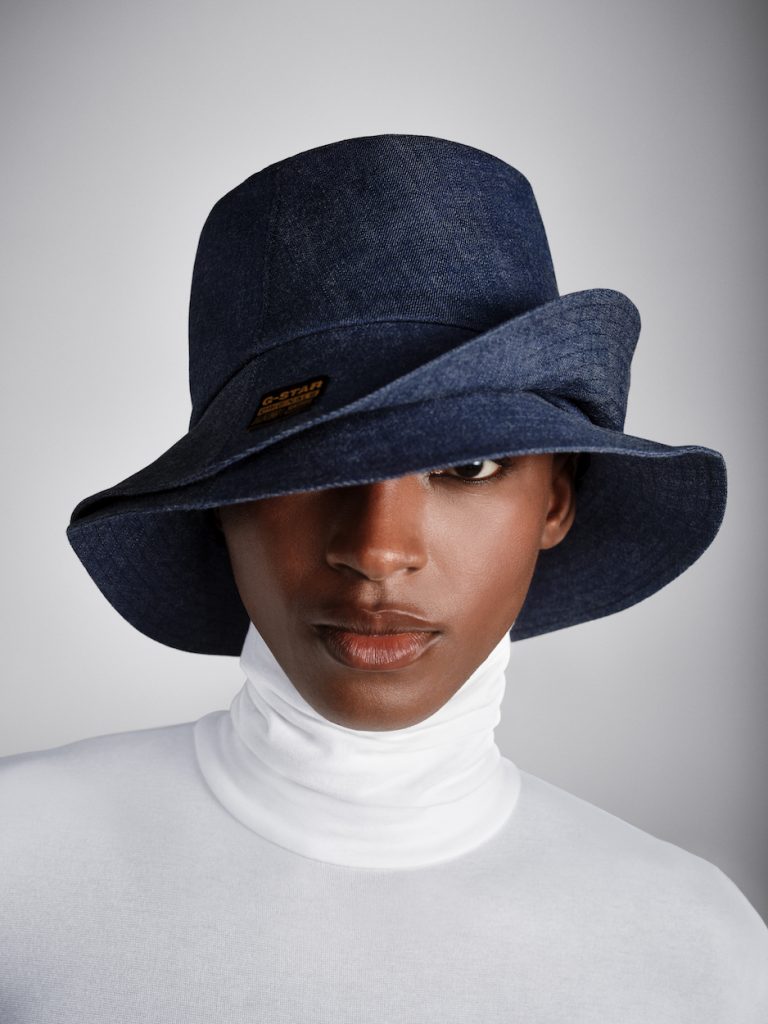 Interview Carolin Desiree Becker
Credit: G-Star/Pr