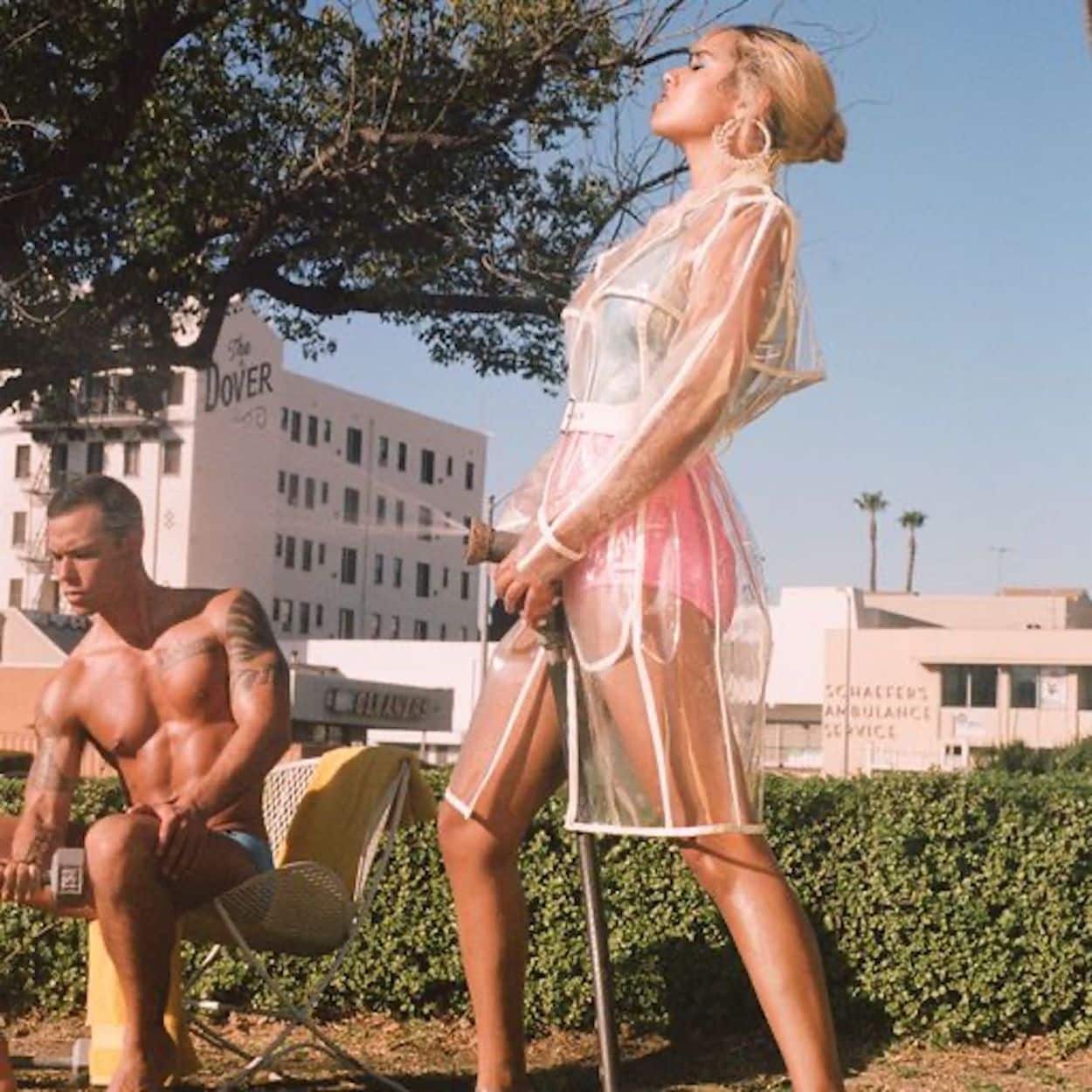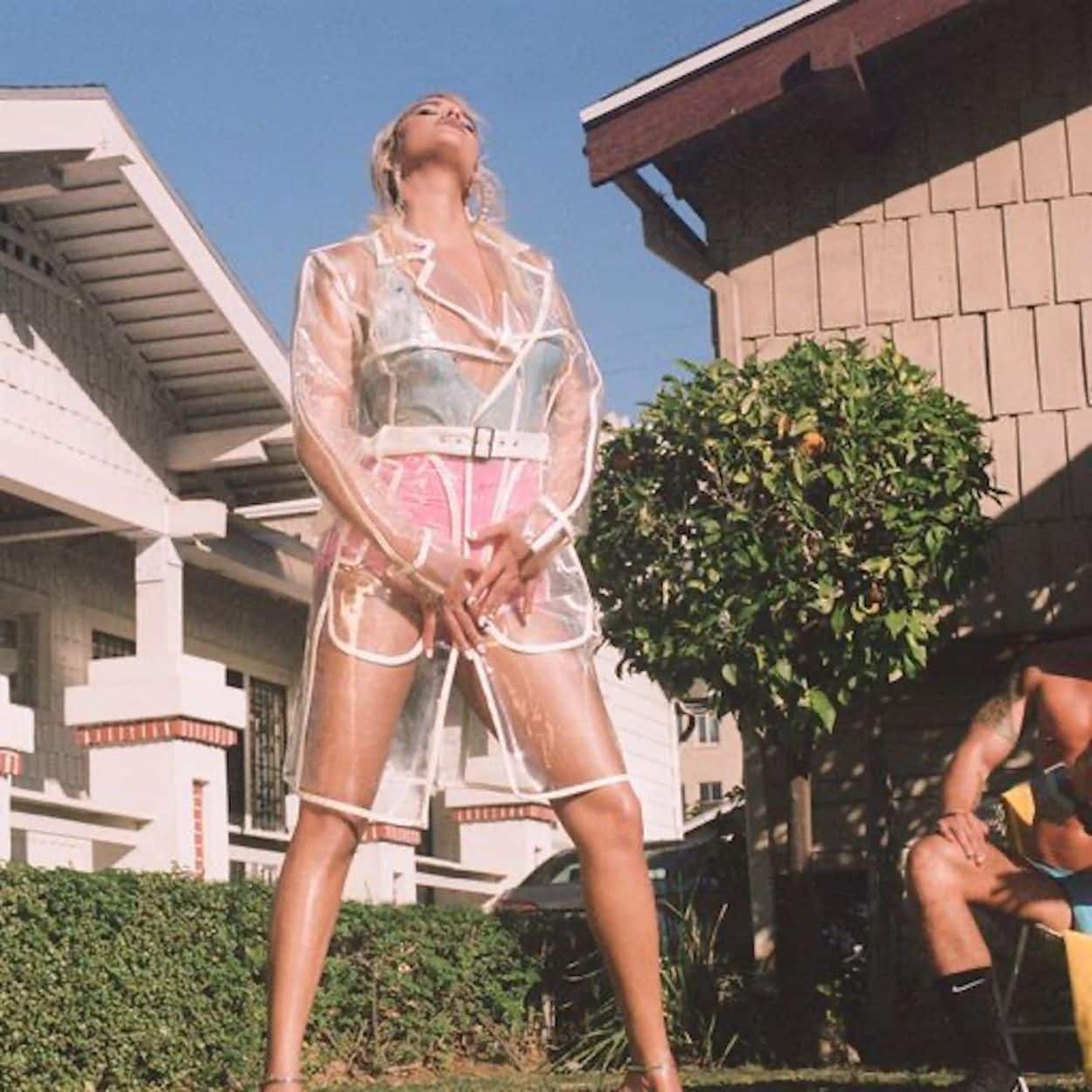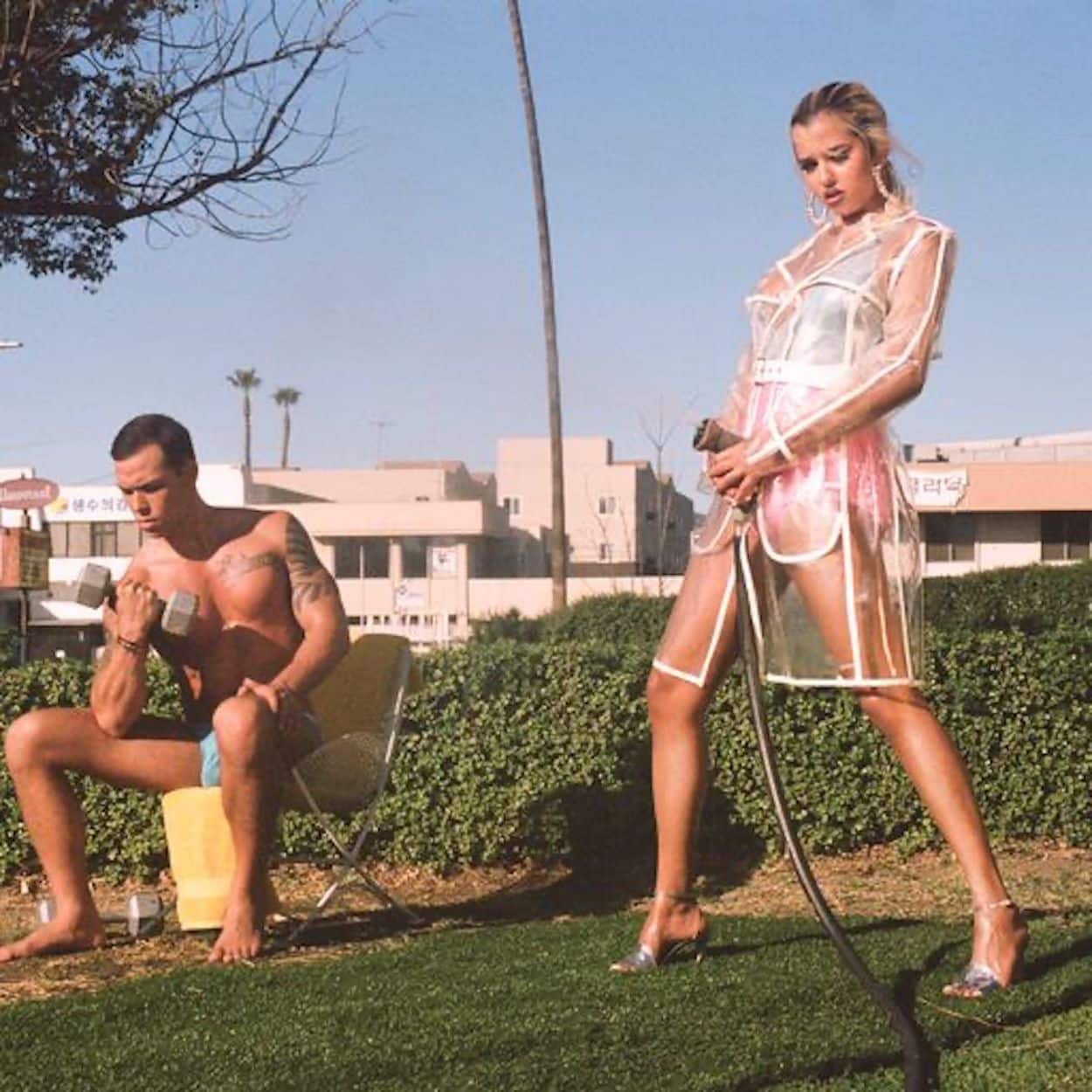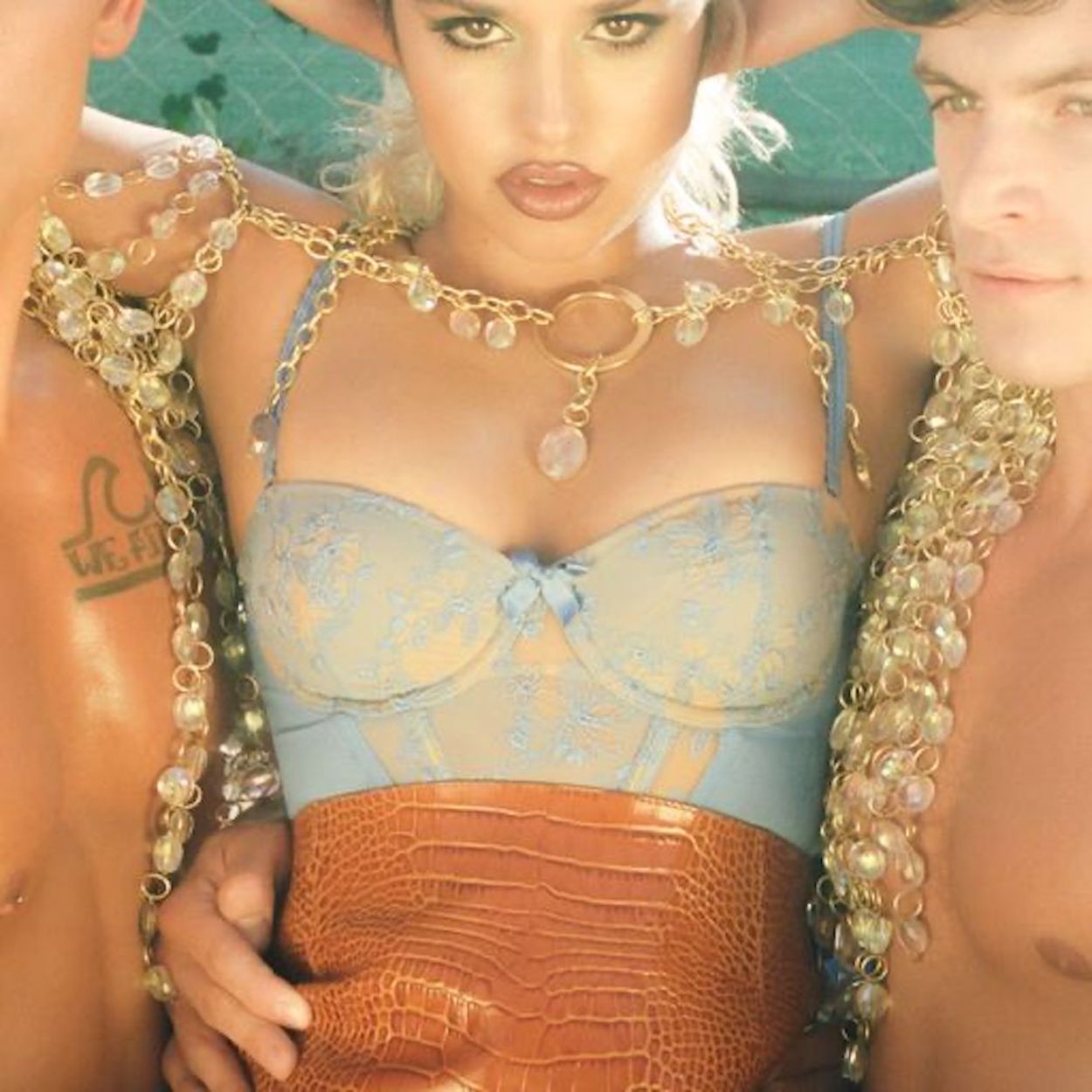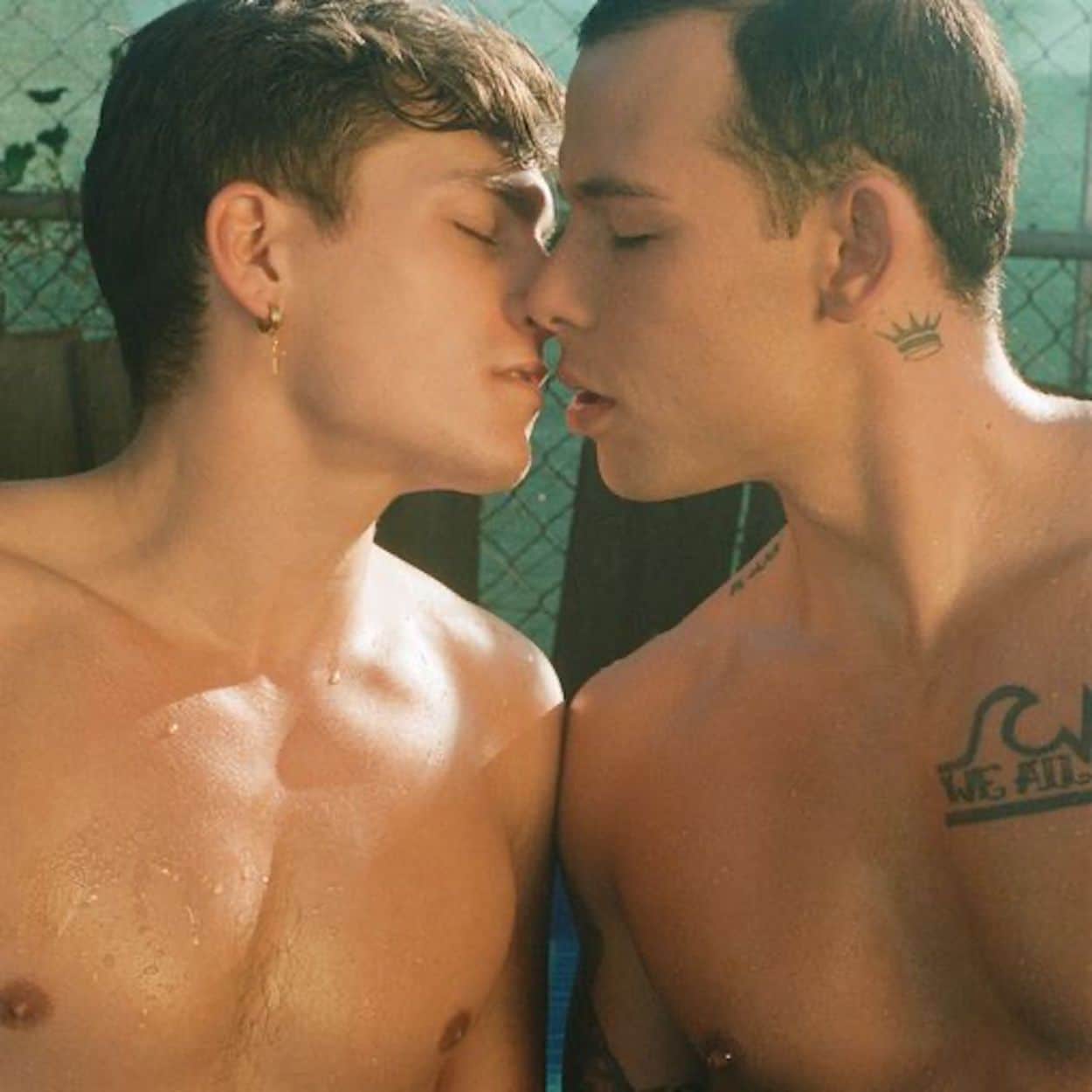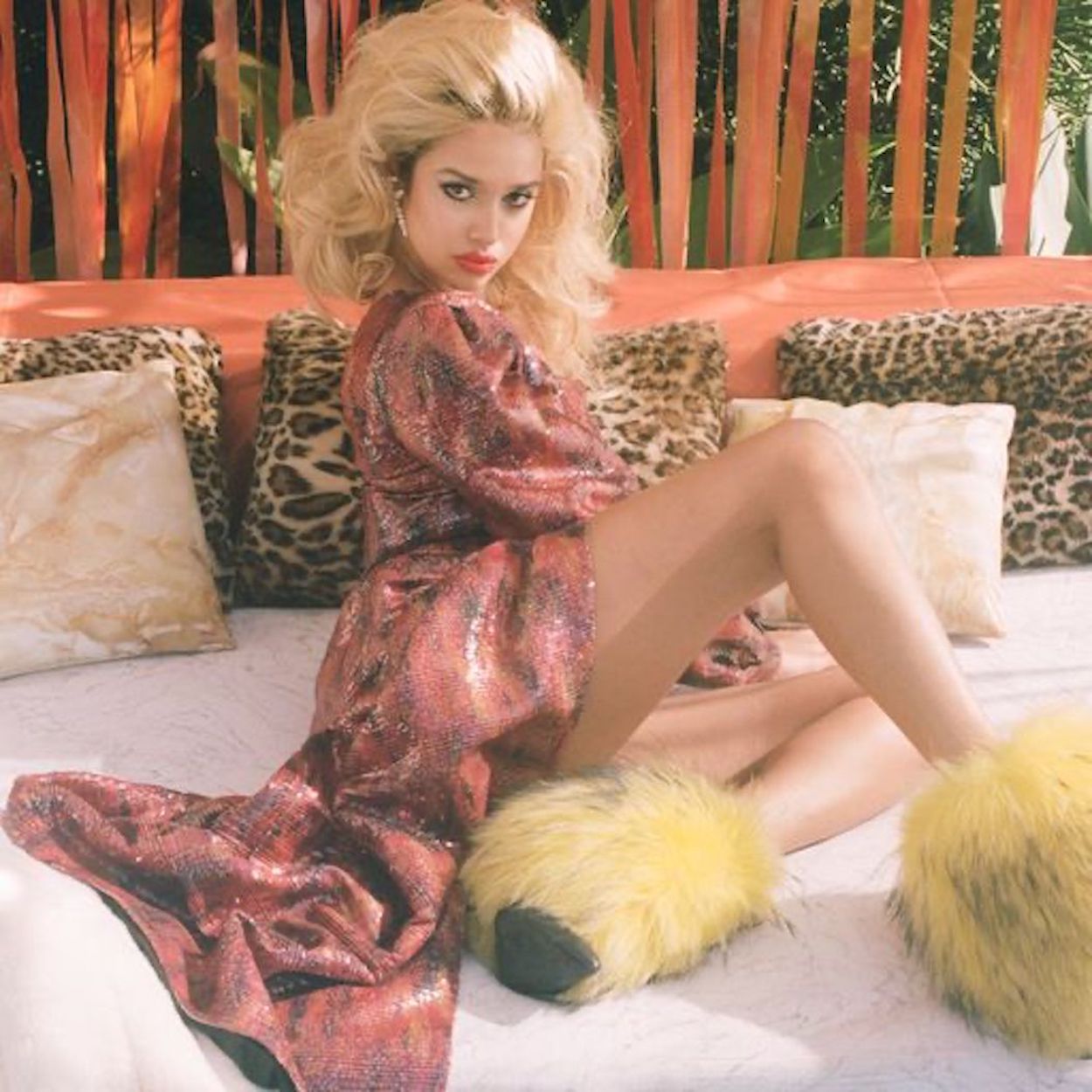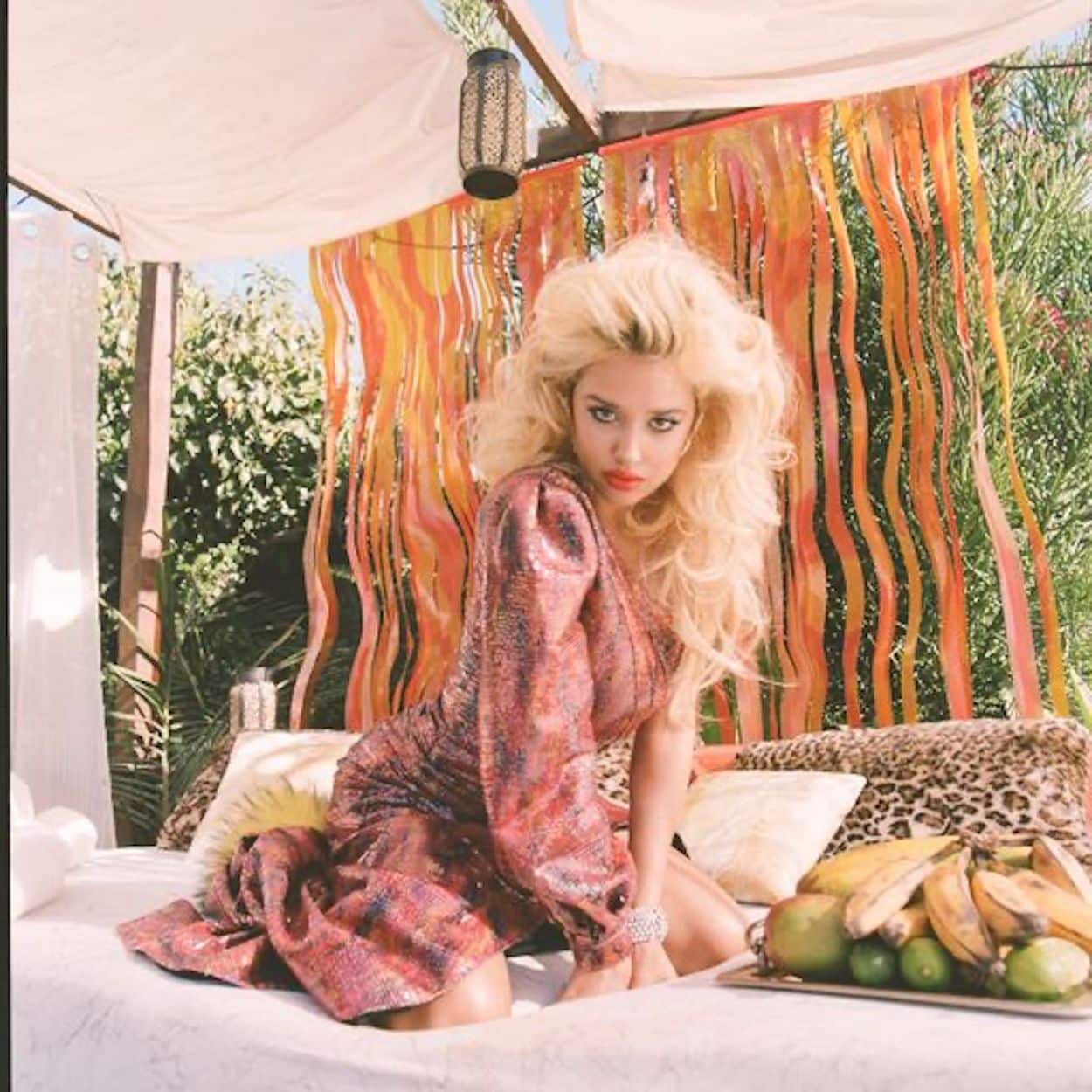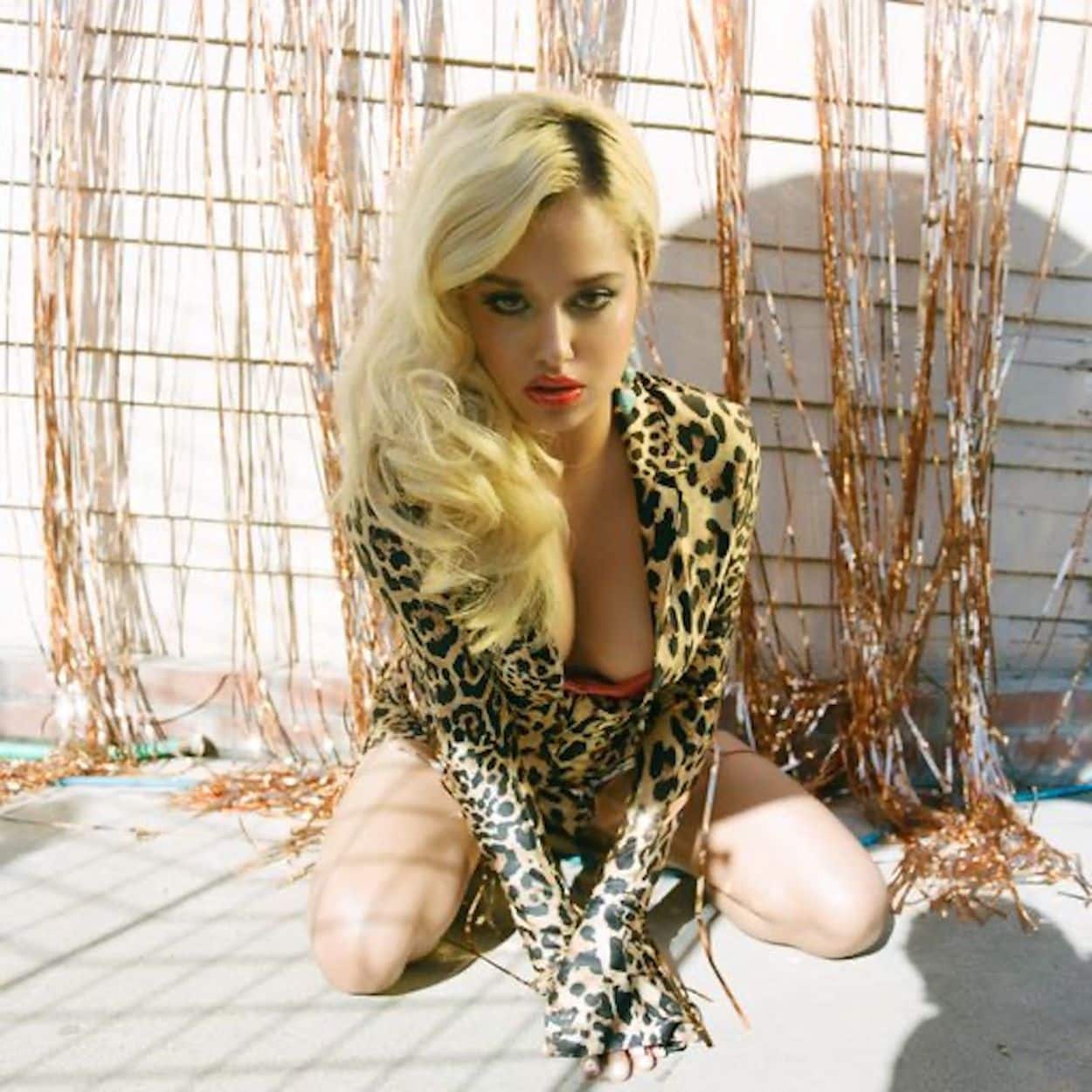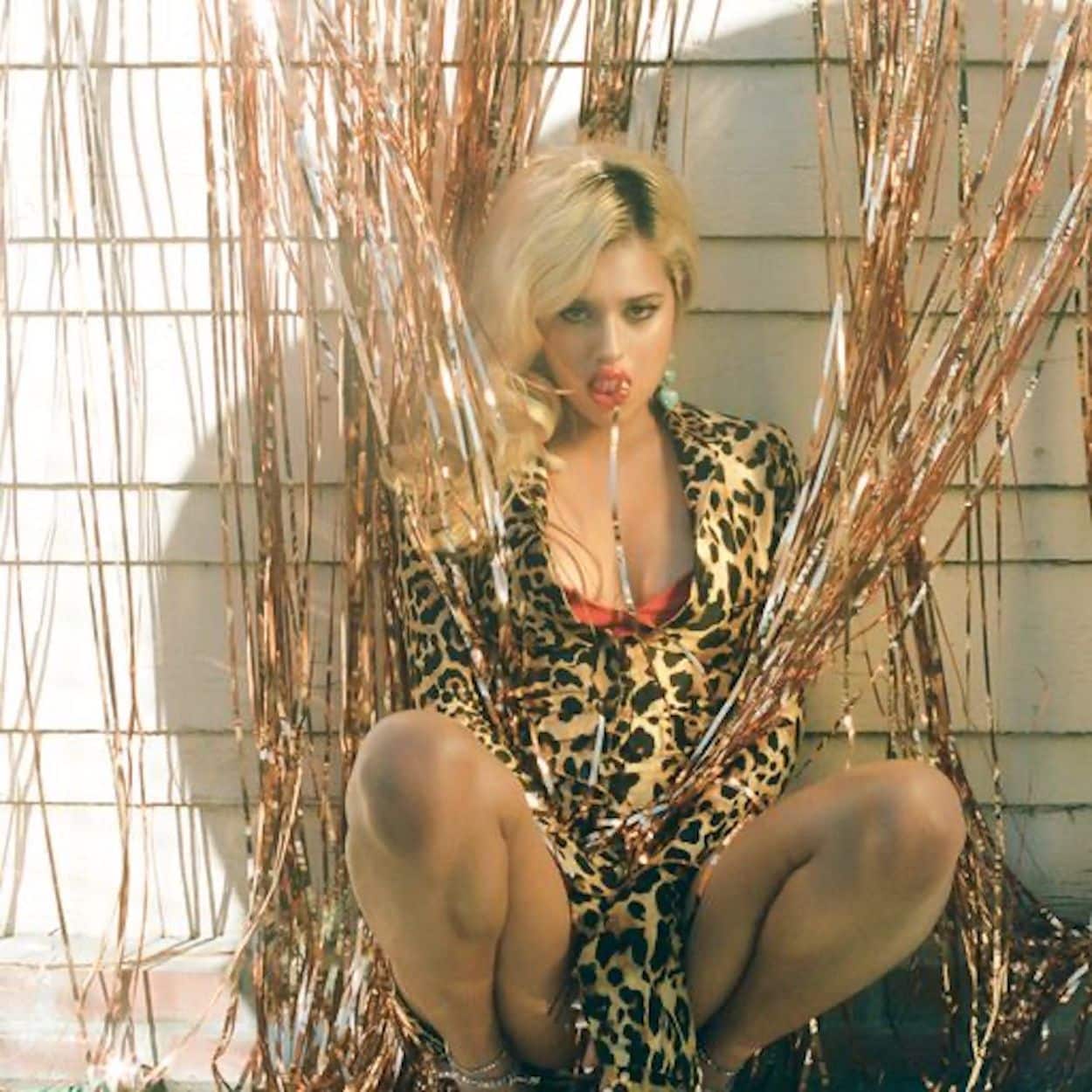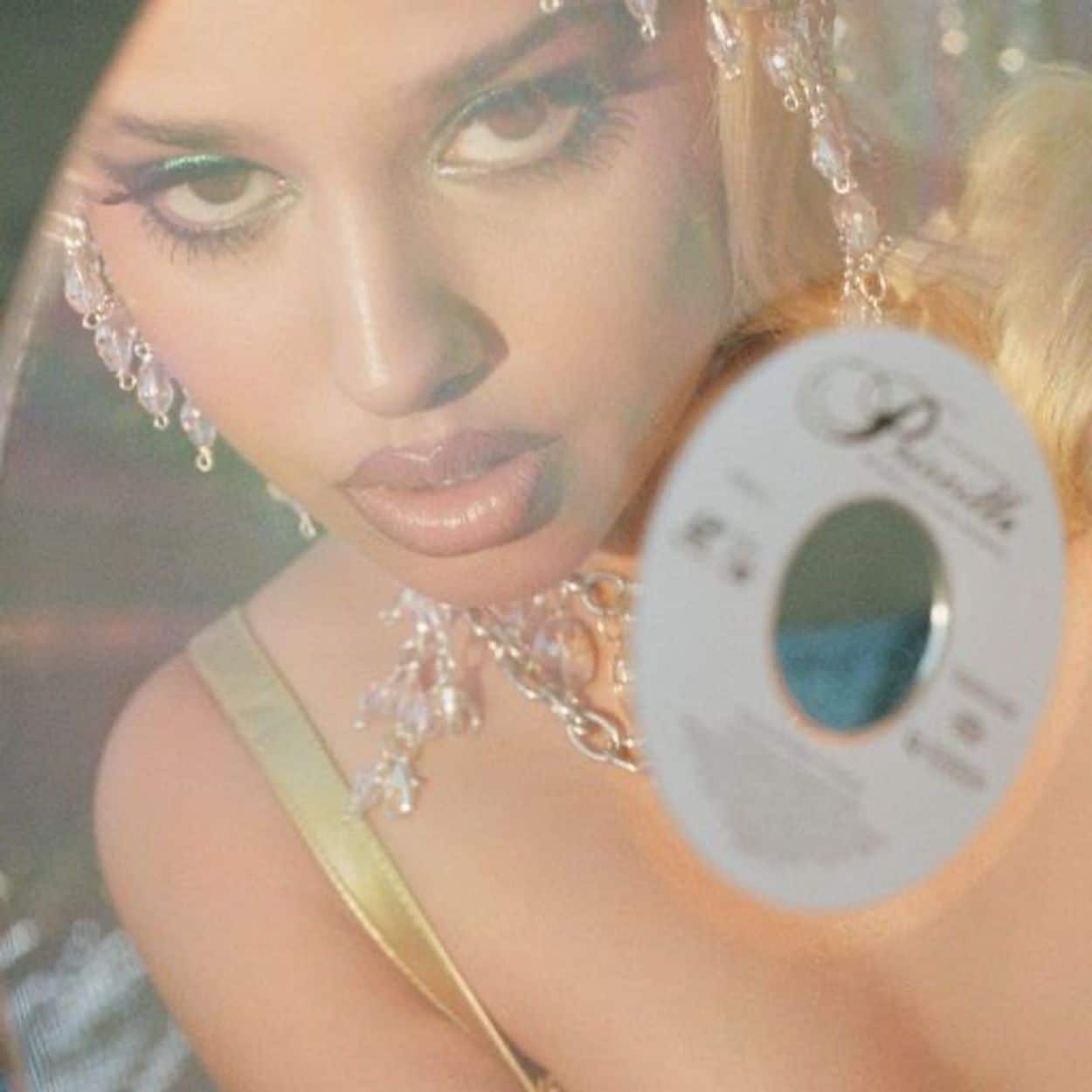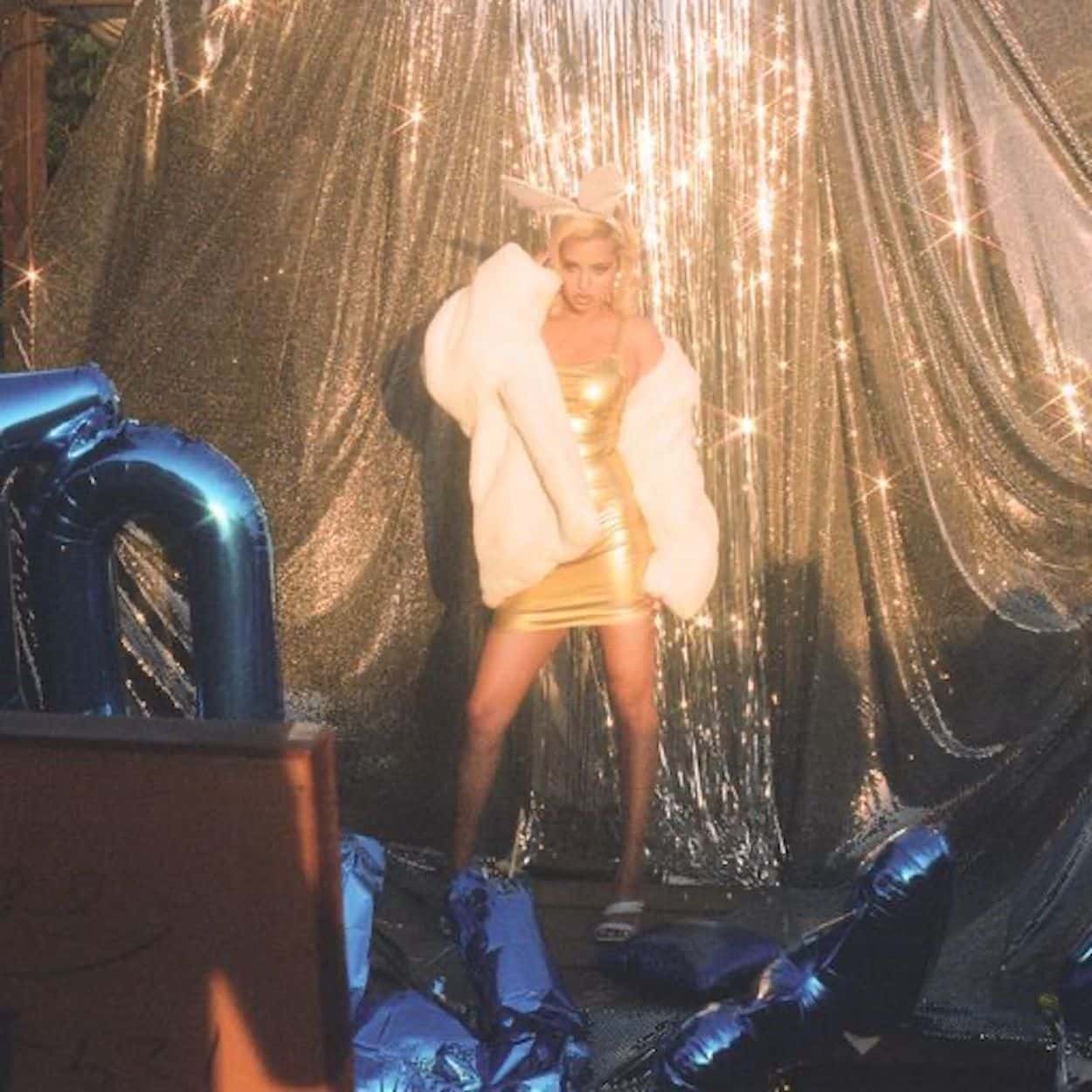 #SEXXX: OWN IT
As someone who is in command of their personal brand of sexy, Tommy Genesis has no hesitancy towards pushing boundaries to the point of being labeled as suggestive or a fetish rapper by the industry.
Since Tommy Genesis does not subscribe to (or seem to care much about) what people want to label her under, this sex-themed issue presented a chance to get better acquainted with how she feels about the sexy magnetism attributed to her music and herself as an artist. 
Tommy Genesis is hailed for owning her sexual indulgences or desires, which she emphasizes happens spontaneously – a way for her to tell the world that she is comfortable with who she is and in her own skin. Regarded throughout her career as explicit, this, for her, just originates from a place of sincerity. Being considered a fearless rapper is the result of relishing in all the most honest pieces of herself – which aren't necessarily rooted in any specific sexual awakening, nor is she trying to establish some sort of political platform around sex.
"If I want to write about something, there are no rules, I never have any rules for myself," she tells me from her home in LA over a phone call. Devising her risqué persona exposed her natural habit of being all-encompassing and genuine. Between provocative verses or heartfelt lyrics about crushing on an anonymous somebody, Tommy Genesis dips into intimate parts of herself as the integral means for making her art. It wasn't until her songs started to gain recognition that she realized her music could be perceived as shocking. That's because she navigates these conversations with no holds barred – nothing concerning sex or being sexy shocks her.
"I don't even want to say I am a sexual archetype in the music industry because people always put that on me," she double backs, "people will always say: 'Oh, you make fetish rap' or 'You're really sexy.' You know what? I guess I am!" 
After learning that the world wanted her to deal with the sensual power in her lyrics, she now acknowledges that she has the capability to steer these conversations. What's most important, for Tommy Genesis, is being relaxed and candid with it, "I kind of don't really give it much thought. I just live, you know? And just write about whatever I'm feeling," she adds. 
"It's also tied to certain ways to feel powerful as a woman when you are writing, rapping and making things. I always felt powerful when I owned it – when I owned my sexuality and my identity. I really hope that by being myself in that way, that other people can really see, 'Oh, I can do that, too, because we are all sexual beings,' Anyone can be a sex symbol – it just takes figuring out how to be brave."
"It's also tied to certain ways to feel powerful as a woman when you are writing, rapping and making things. I always felt powerful when I owned it – when I owned my sexuality and my identity. I talked about it and named it for what it was," she says, "I took the power back for myself, instead of just ignoring it."
Especially in a time of extreme shifts to general attitudes towards sex and desire, much of what is expected from sexuality has to do with a desire for connecting with others – owning this for yourself, plainly feeling yourself, might be a difficult feat for many right now. But Tommy Genesis personally hasn't "been thinking about desire, like for real, what do I actually care about? It's so simple, what I care about is my relationships with the people I love, my health." She has done what a lot of people have done during this pandemic: hibernate and go inside her own world, spending all her time in LA. 
"I'm learning how to live in a city that I've always lived in. Before, I could always move [around] whenever I wanted. Even though I lived in LA, I would never stay in LA. I would be going to Paris, London," she rattles off, "or back to Canada," where she's originally from. During this past year, she says, "My life changed drastically, I got a dog. I'm a dog mom in LA." Introducing: Rumi, the Chiweenie.
Despite the public persona crafted from her music, she sees herself as an introvert. "I can easily spend all my time alone," she admits. There appear to be very few people that she lets into her life but, she says, "I miss my fans. It's been a minute since I've toured or put out an album."
This moment of hiatus from releasing new music has also given her time to develop her upcoming project, she enthusiastically tells me, "The project is 99.9% done! It's something that took up so much space in my head. Now, it's heading towards its final destination." Tommy Genesis sees her new project as the strongest body of work that she has ever made: "I fucking love it. I'm personally so excited for it to come out because I love it." 
She proudly boasts that her fans will be quite satisfied because of what they want from Tommy Genesis. Her fans connect to her on so many levels, and embracing her duality is a big part of it. While a lot of her music may relate to sexual empowerment, Tommy Genesis, as an artist, dwells somewhere between sexy femme and, at times, exhibits a much more laid-back approach to sensuality – in this dual self, she has been giving fans incremental doses of herself. But for this latest project and this recent commitment to her fans, Tommy Genesis wants to open up more to them: "Fuck it, I'm going to give my fans what they want."
Surprisingly, throughout her career, she's felt that she has been somewhat closed off – not wanting to reveal all the parts of herself to the public. "And I know it," she admits, "When I see myself on Instagram, I will think: No, this is not me, this is a very manicured version of myself." As she scrolls through her selfies or images from a modeling shoot, Tommy Genesis says, "The one thing that I want to do as an artist, especially with this album, is just be a bit more real and open." 
Authenticity is essential for her, as someone who has to constantly deal with the boxes that the industry has attempted to confine her to, "[I want to] show a bit more of my life. A bit is going to feel like a lot because I really don't show anything, but I'm super comfortable now, with my music and who I am. I feel like [before] people would only see glimpses of me, as Tommy Genesis."
It's not just about trying to appear as sexual. For Tommy Genesis, it's mostly just about all the things that constitute sexy: "I really hope that by being myself in that way, that other people can really see, 'Oh, I can do that, too, because we are all sexual beings,'" which she equates to the emotional self as well. "It's not that I am [superficially sexual]," she says that she simply chooses to put that small part of herself out there publicly, "And that's another thing that I really connect with my fans for and how they can connect with me." As to how she aspires to relate to people, "I hope that they're like: 'Oh, she's feeling herself and I'm going to go feel myself too.'"
She tells me about how she would fully disappear on social media because "either I'm making shit, or literally just sometimes being on social media doesn't feel conducive to my life. But I'm just excited to come back." 
Her comeback single Peppermint has her embracing all the tags previously used to classify Tommy Genesis – sexual, fetish rapper and so on. With this encouraging new work, she's reviving her unique lure and influence, perhaps coming to terms with her variant of a sex symbol. When I asked her to describe what she feels matters most to be a sex symbol, she says, "Anyone can be a sex symbol – it just takes figuring out how to be brave." 
Tommy Genesis wants to make it clear that sexy means not giving a fuck what other people think. "And once you cross that threshold of not giving a fuck what other people think," she says, "for me, people call it shocking or whatever. But once I get past that, I'm comfortable existing in that space."
IN CONVERSATION WITH SVEN MARQUARDT
This year, Berlin experienced a special kind of fusion: Club culture merging with denim…
THE GRUESOME NEVER LOOKED ANY BETTER: 10 MOVIES THAT MAKE THE HORRIBLE BEAUTIFUL TO WATCH
Welcome to a world where horror meets aesthetics! In celebration of the eerie season,…