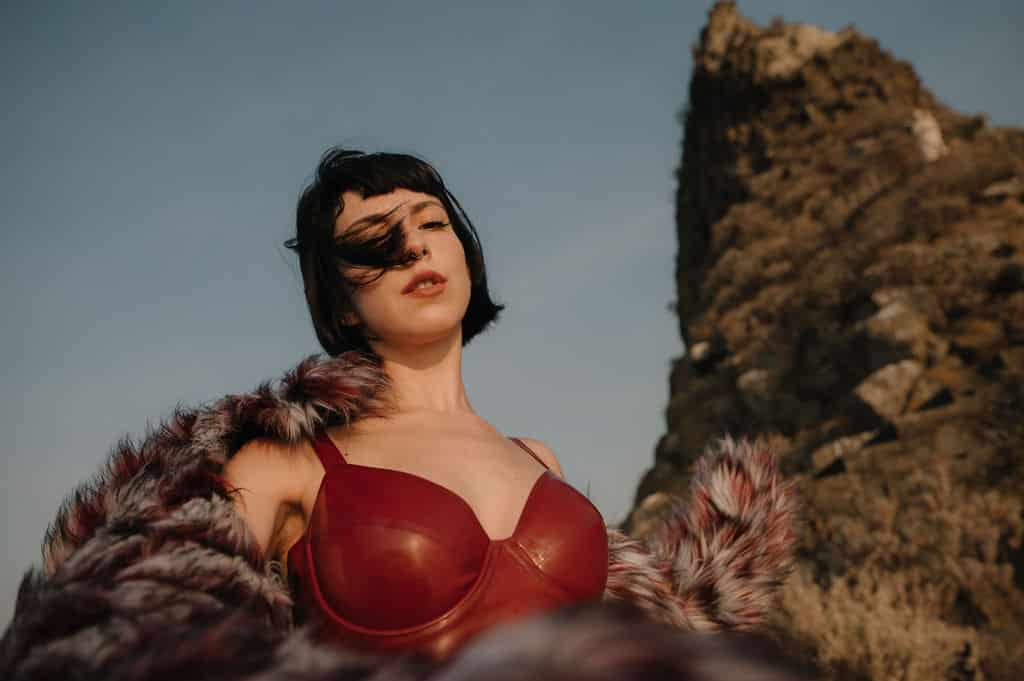 WEEKEND MUSIC PT. 21: DOMIZIANA
Domiziana managed to popularize a genre, which had previously remained a niche between German rap and radio pop for years, and thrilled an audience of millions with her music. The singer with Italian and German origin made a unique mark on German Hyperpop with her super fast-paced autotune-heavy music style and sometimes bilingual lyrics, maybe even introducing a new generation of internet music: The genre is getting extremely popular on TikTok, more and more (female) artists are trying their hand at it and releasing their own songs to be picked up by the unpredictable algorithm. Bringing Hyperpop to clubs and getting over 50 million streams for her first two songs, we wondered what's next for Domiziana.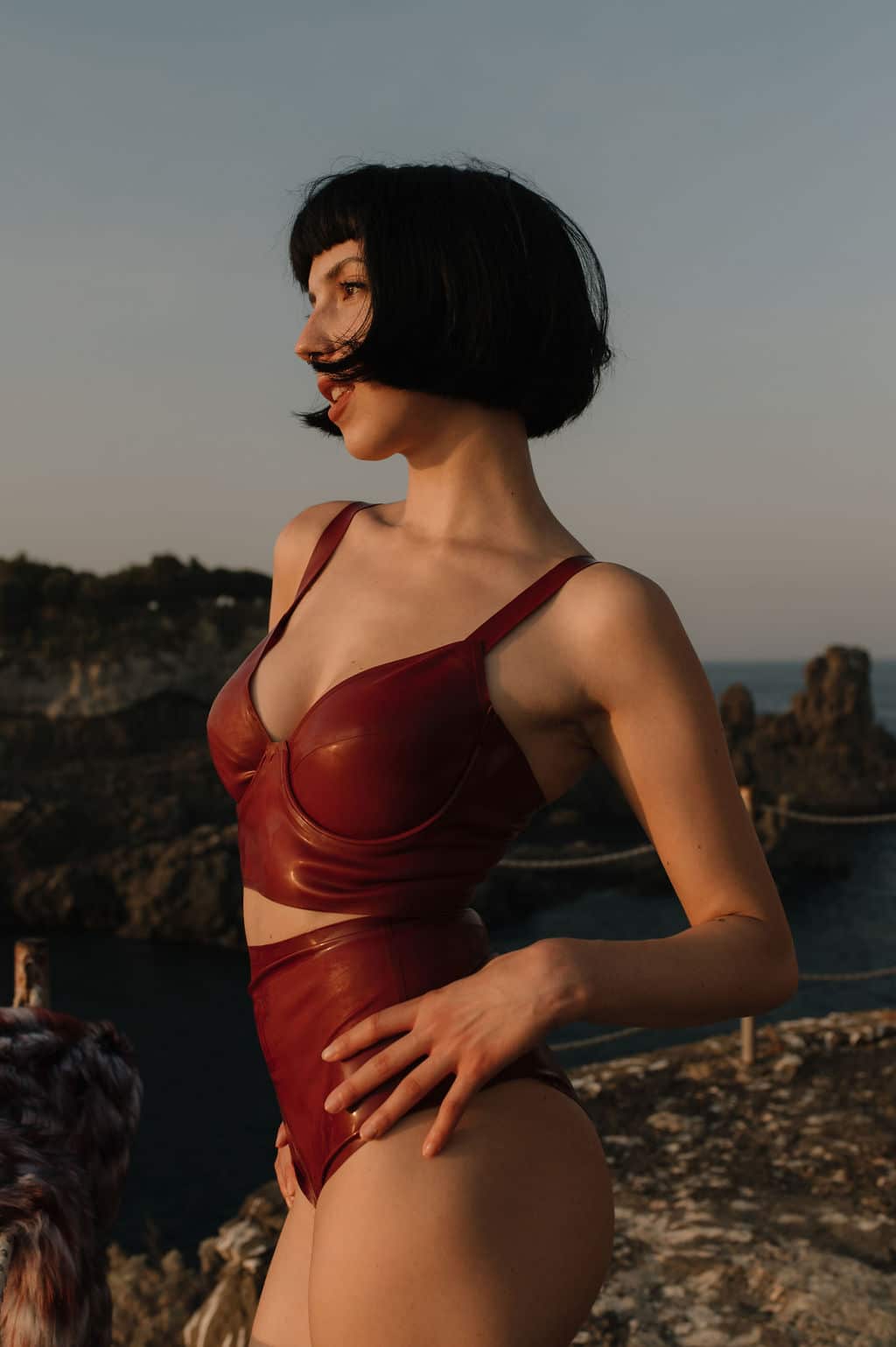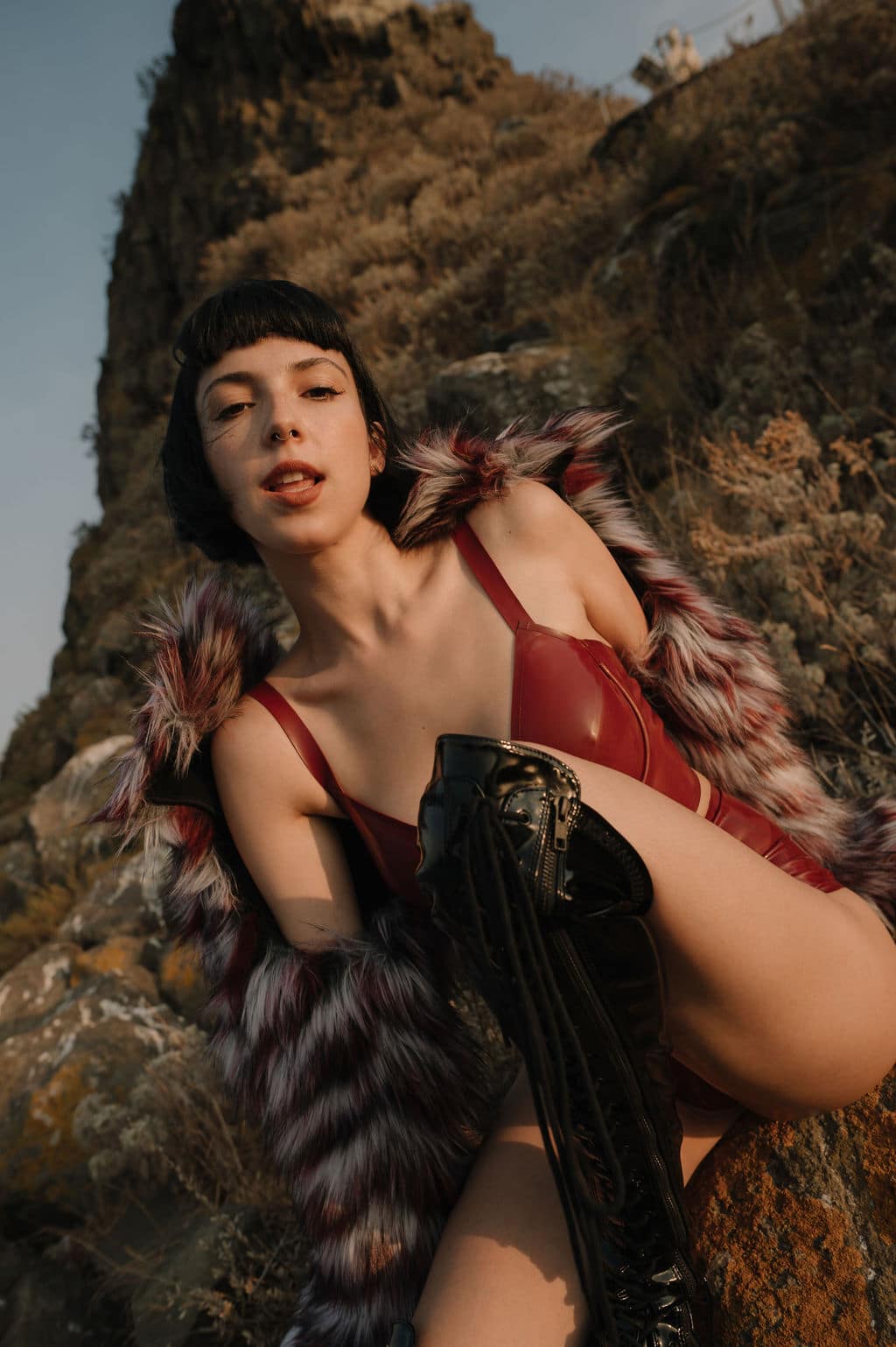 You provided TikTok with the summer song for 2022, so how was your summer personally?
My summer so far was extremely busy. It was filled with experiences that I never dreamed of. But it was great because it was at the intersection of fun and work. The hardest thing was learning when to switch off, when to enjoy things.
How was your situation like when you decided to make music?
I had just finished my law studies up until the bachelor's degree and I had a mental breakdown. So, I decided to go for music, what I've always wanted to do.
What has changed since then in your personal life as well as for your music career?
That's a good differentiation because in my personal life, what changed was understanding that I was going to chase a dream that takes up a lot of time and a lot of effort. And for music, what changed was that I gave myself the possibility to emerge myself in a whole new spectrum of songs. I discovered Hyperpop as a genre for myself and incredible artists that are part of the music. And I just like took it upon myself to really make that a goal, to discover as much as possible.
How did you get into Hyperpop? Has this been an interest of you for longer?
It came to me through the Internet and social media. But I was also hanging out with musicians at the time that were really into Hyperpop, as well as my producer I was working with at the time. We really explored this new genre together.
Your first single "Ohne Benzin" is about nightlife and partying. What is the most exciting thing for you about Berlin's nightlife?
I think the people, to be honest, they're the best part. How they dress and express themselves is really special.
What are other topics you want to address in your lyrics in the future?
What I've done with "Only Fans" was trying to describe this feeling of loneliness in a very hectic and eclectic world, both in the real world, the nightlife and the Internet, and how you present yourself online. And I would like to explore those feelings more, in these two worlds, and then adding something new to it.
As you grew up bilingual, what made you decide to write your lyrics in German?
I used to write for other people in English before. But the first song I've ever written was in German. Actually, a friend of mine and my producer both told me it could be something new and great for me to pursue in my career.
Is it easier to express your thoughts in German or in Italian?
It depends on the topic. I think a lot of bilingual kids can agree that there are certain languages for certain topics and vice versa. When I speak with my sister, we usually fight in Italian and when we have to discuss some serious things the conversation switches to German.
How does the Domiziana we see on billboards and in your music videos differ from your personal persona?
I try to make it the same person as much as possible, which has good and bad sides to it. It means that it's very easy to be authentic when I present myself, but at the same time when I get hate, it also feels very personal and direct. Also, because my name and my artist name are the same, which has been a choice from the get-go, to just be myself and then see what happens.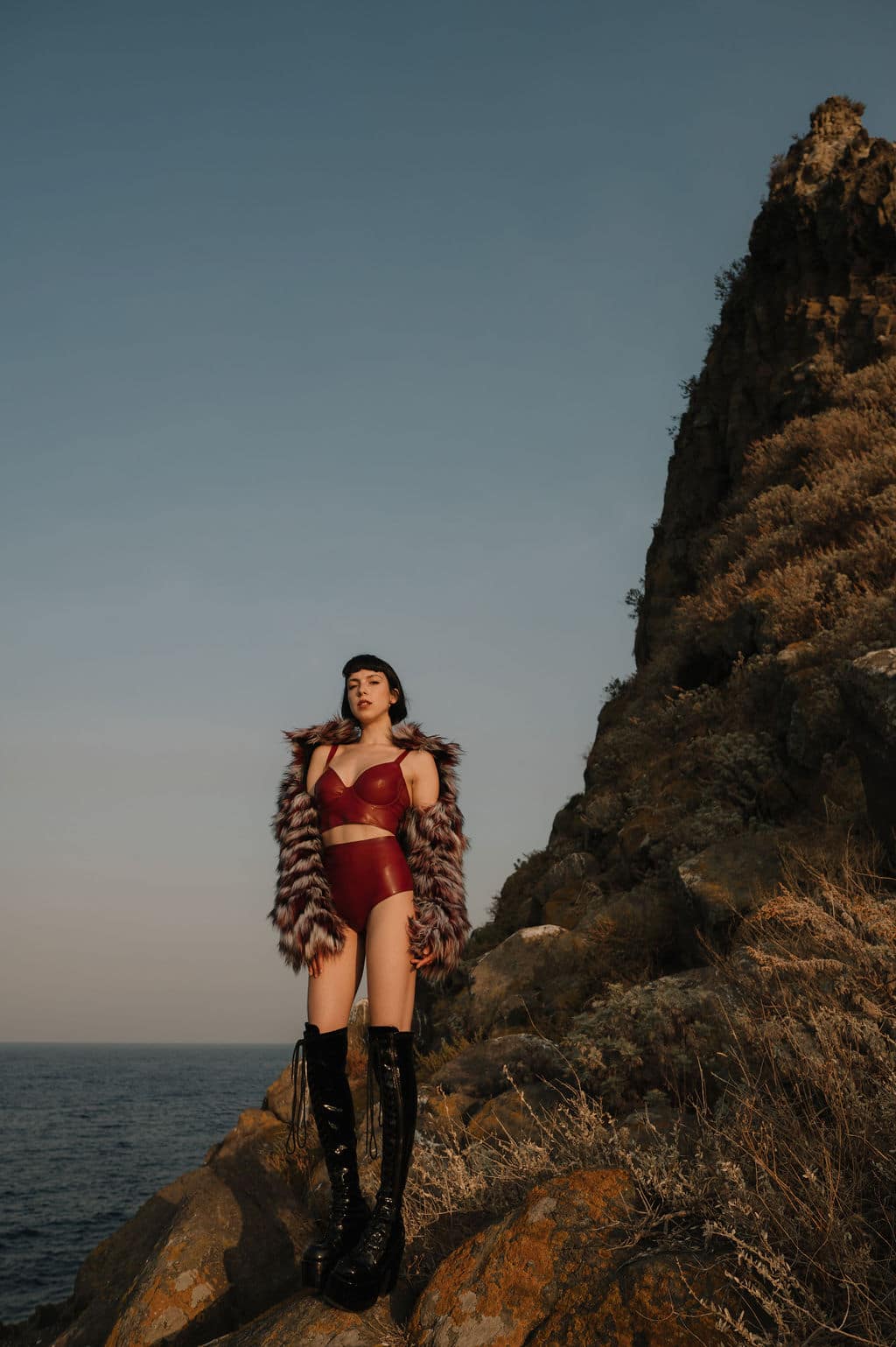 So, the super sleek, super sexy style from your music videos is also your personal style?
It's something that my mom would say is sadly also my personal style. Maybe not when I go grocery shopping, but definitely when I go out. Living in a city that doesn't frown upon glamor and fashion, even when it's just about getting a beer somewhere, you can always overdress. It's never a problem.
How does it look like when you are working on your music?
We usually work at Funkhaus, which is a really great building complex where there's a lot of creatives. The way I like to write is very fast, sometimes very stressed. I get very paranoid when I don't have good ideas quickly. But there's parts of the process that are very nice and slow. Mostly I try out a lot of different things. I feel like creativity comes in different forms and different ways, and sometimes with songwriting it can be very hectic and flustered.
What do you want to explore and try more of in the future?
I like the fact that Hyperpop doesn't have a strict definition. I don't want to limit myself to a specific form of sound, but it's definitely rooted in this exaggeration of whatever pop music or rap tends to be. And I want it to be as far away as everything that I usually consume or hear.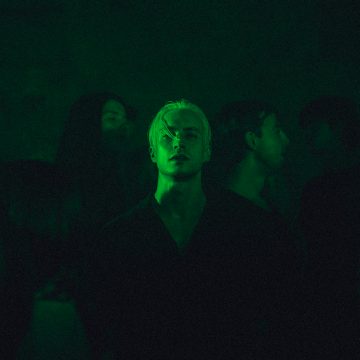 WEEKEND MUSIC PT. 25: CHRISTIAN COHLE
Christian Cohle is an artist who presents sounds in cinematographic, ambient quality,…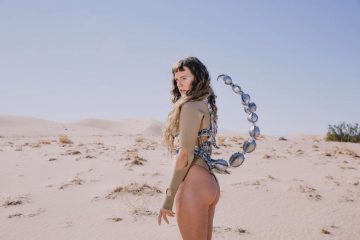 WEEKEND MUSIC PT. 24: TOVE LO
Tracks like "Grapefruit" treat the own body feeling and the loss of it, the breaking…
Interview by Carolin Desiree Becker