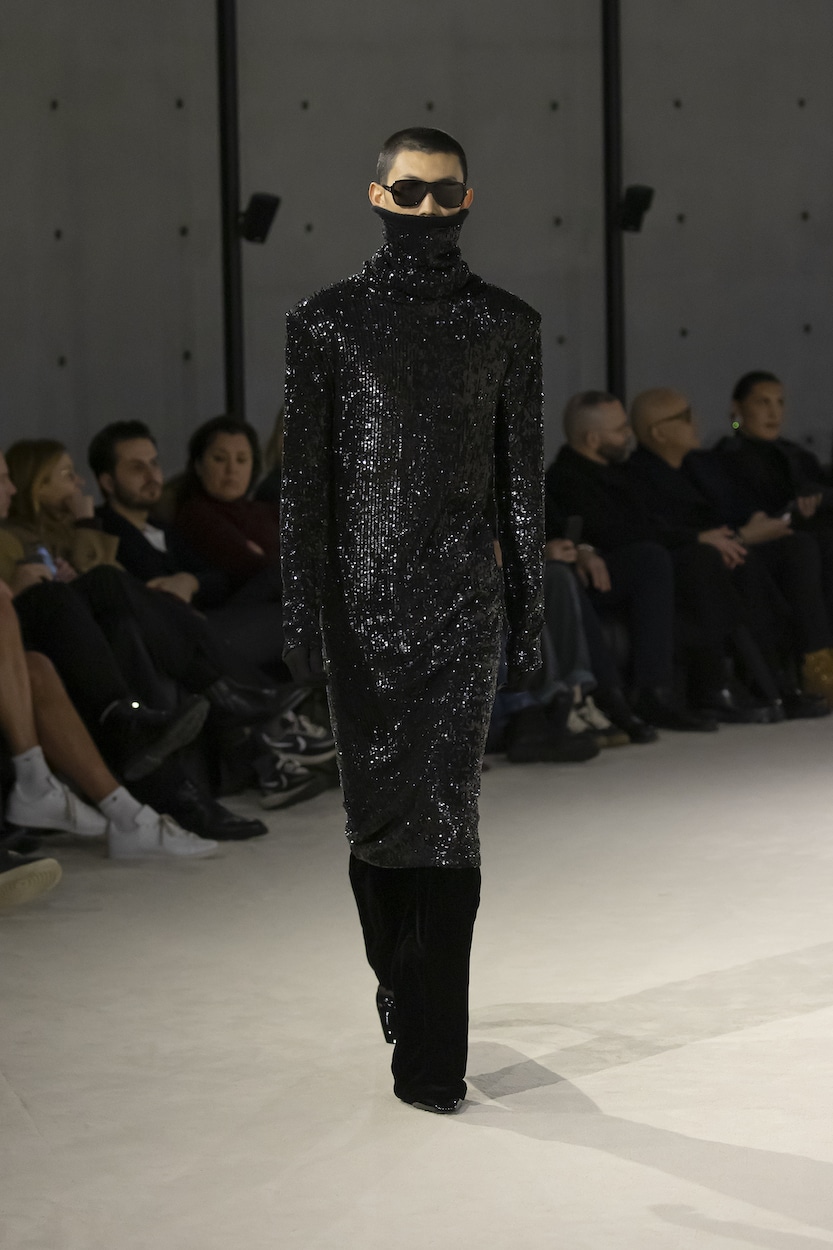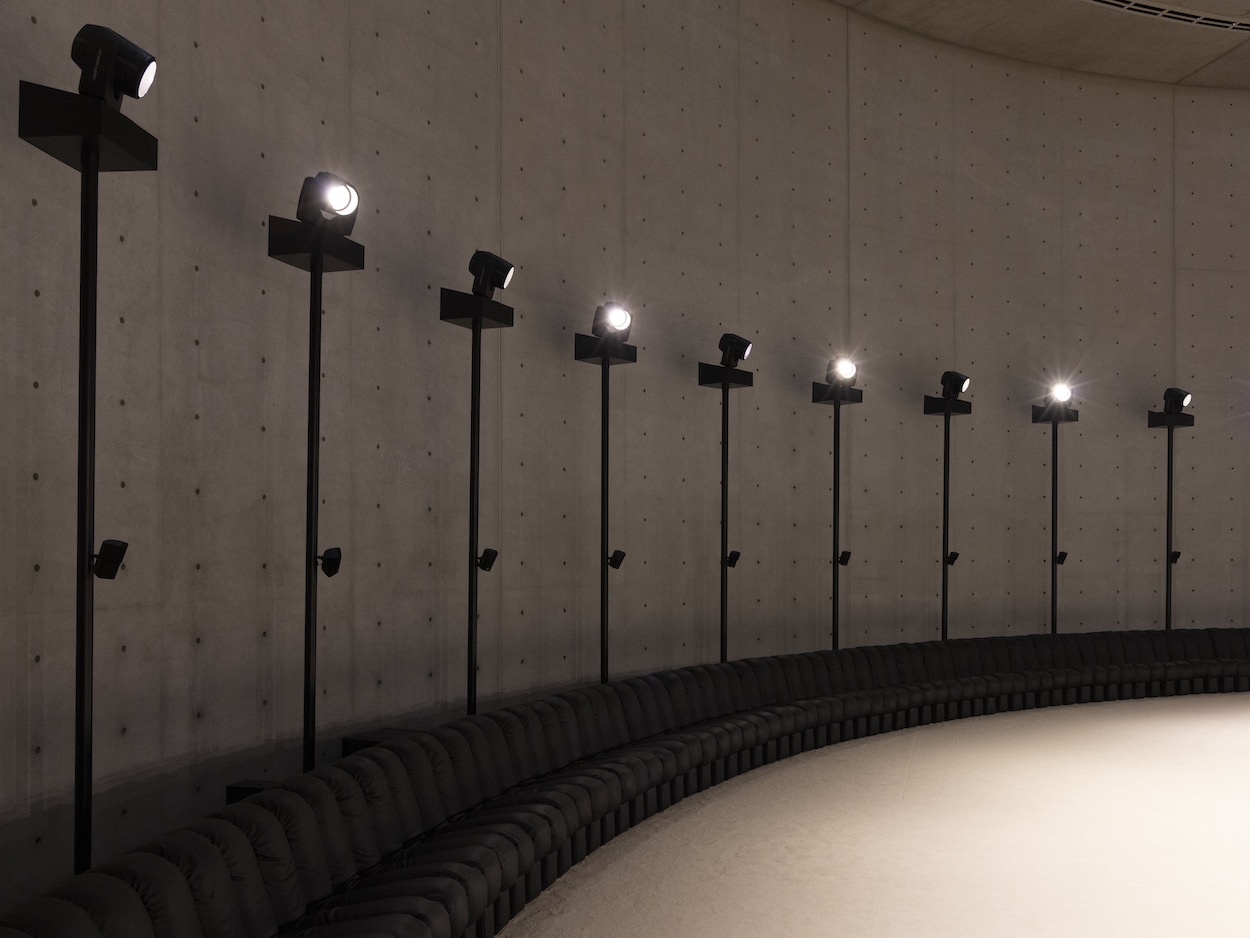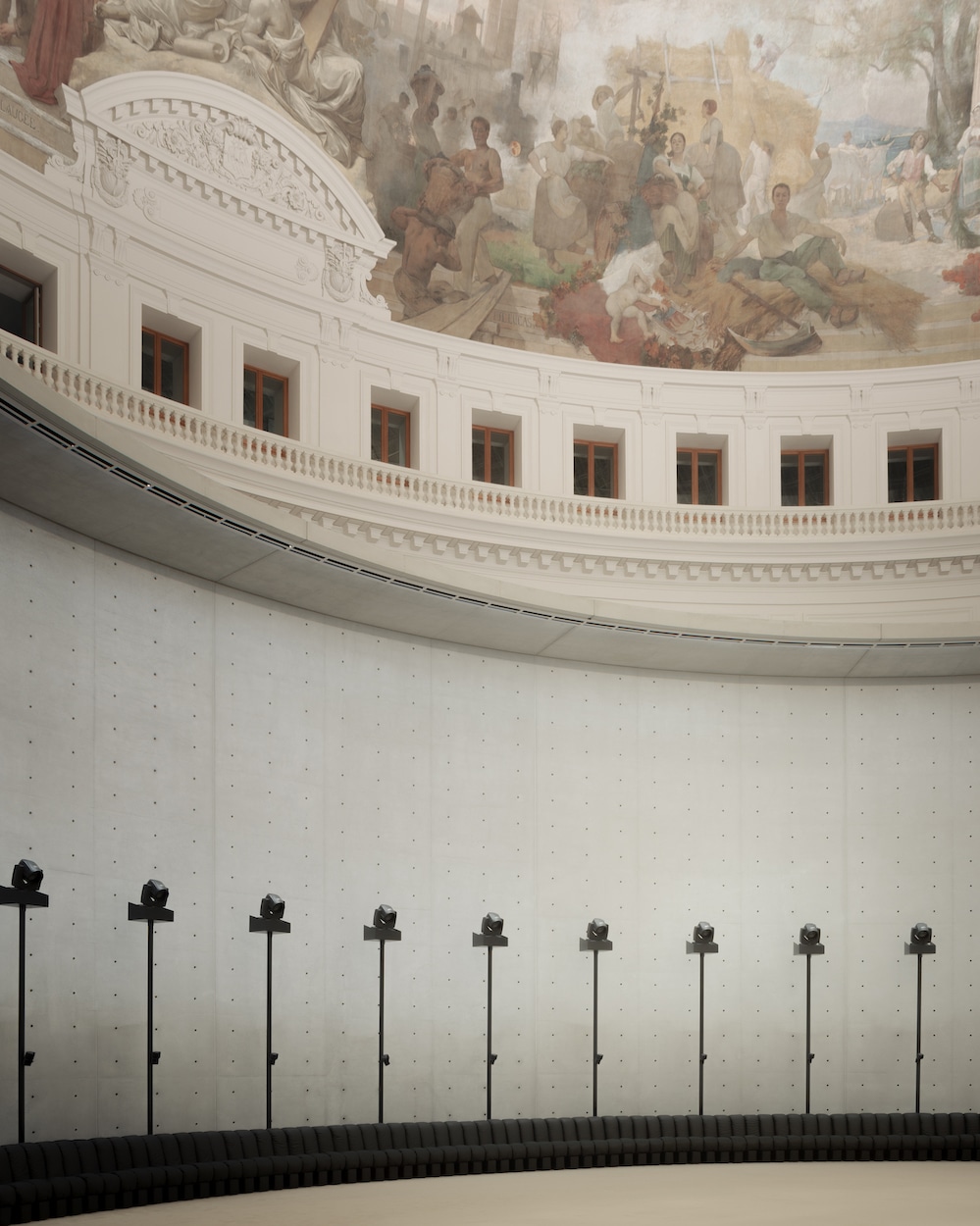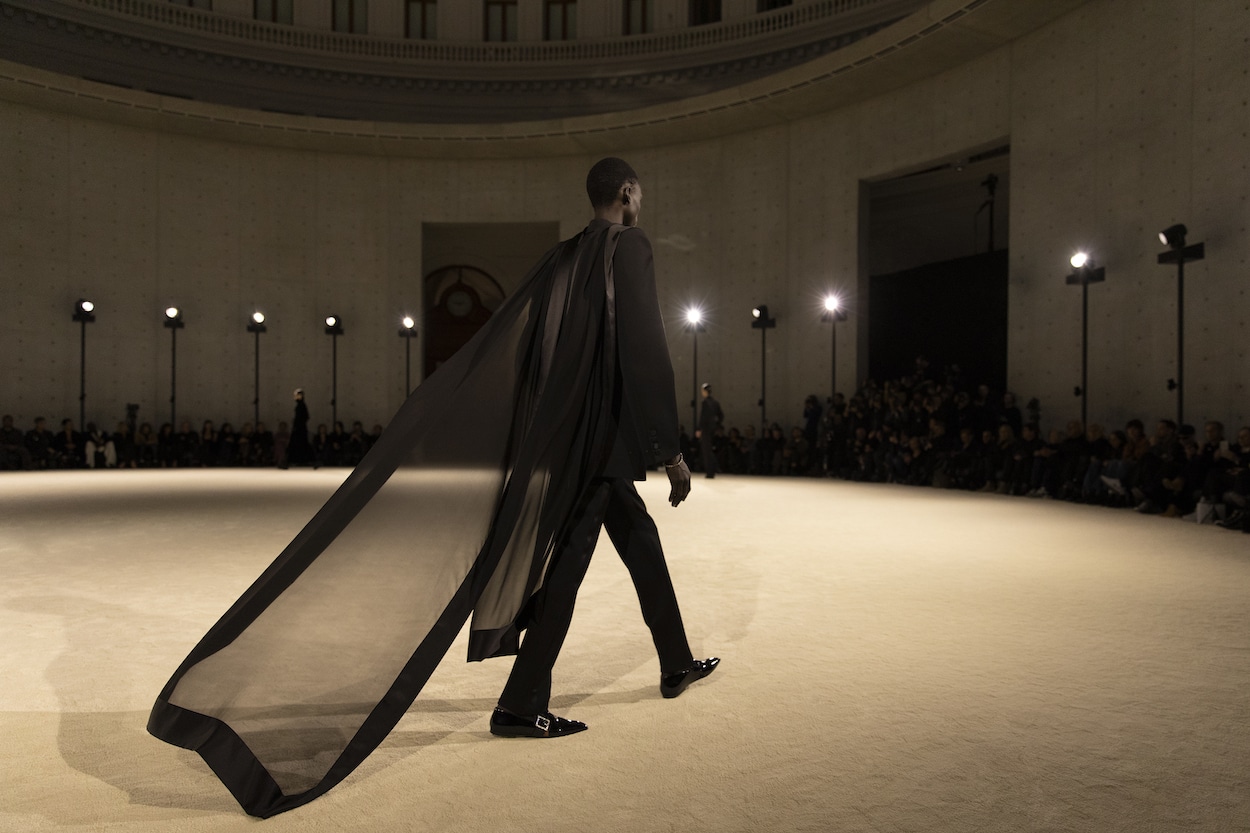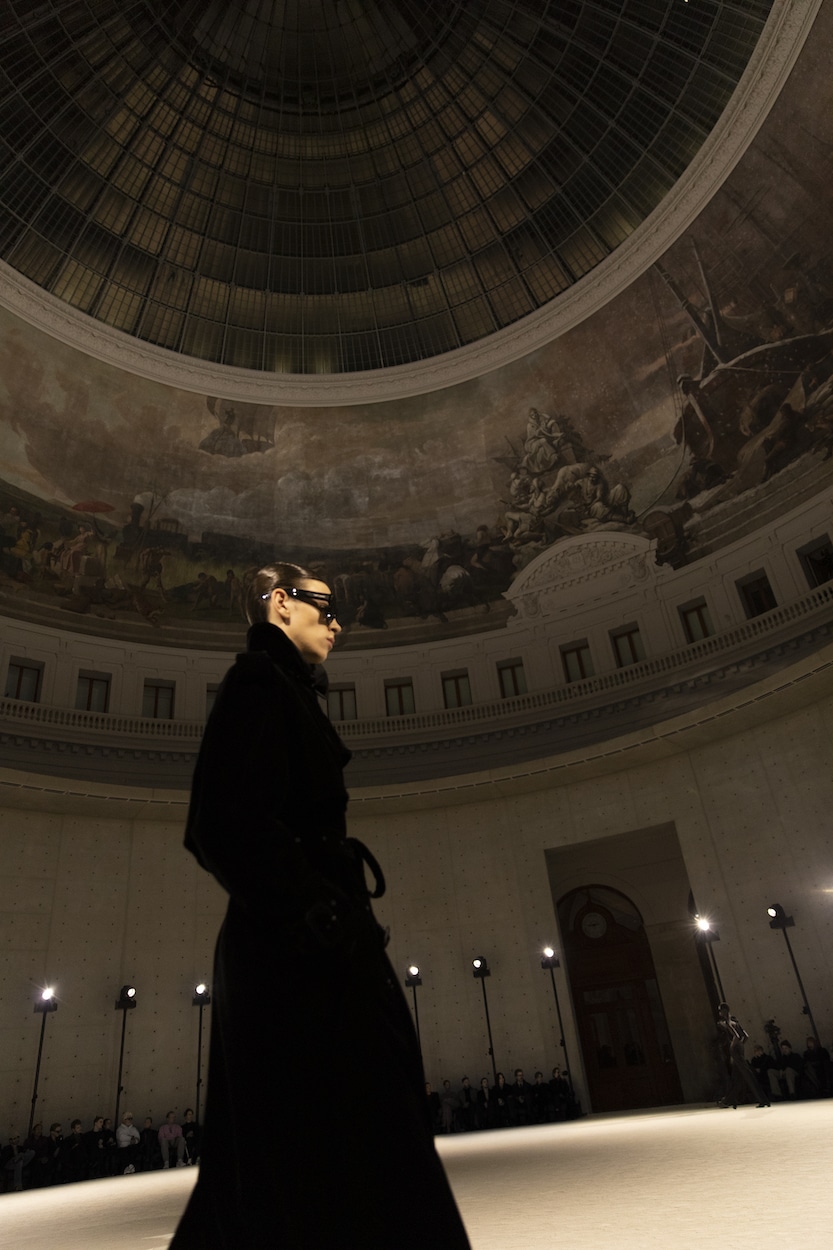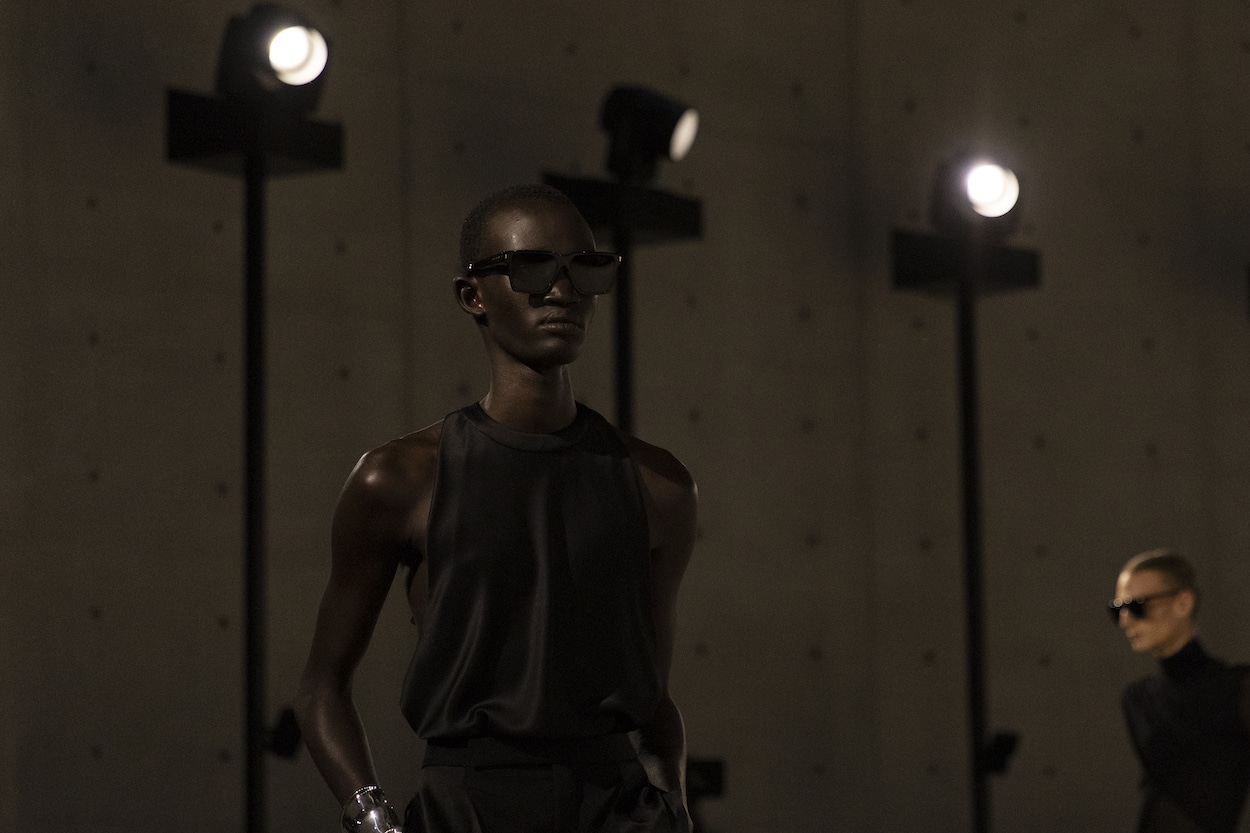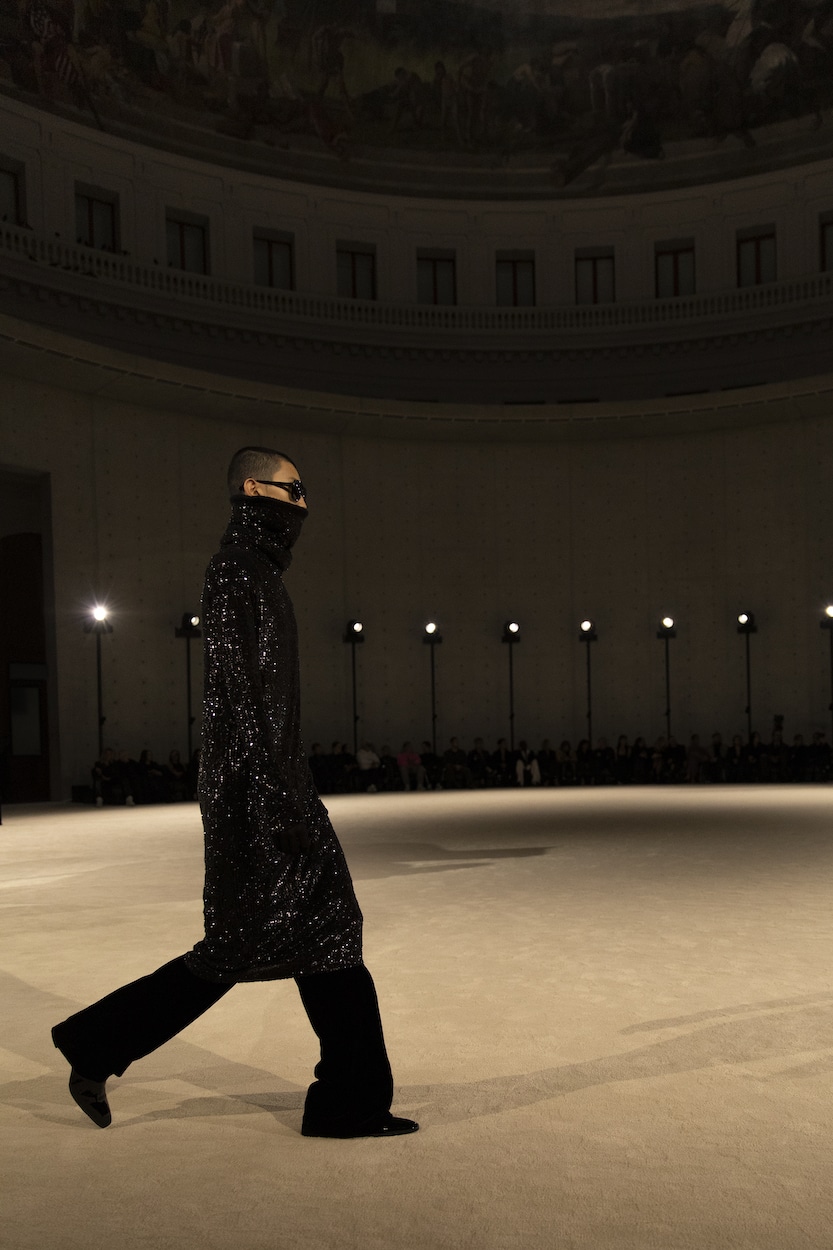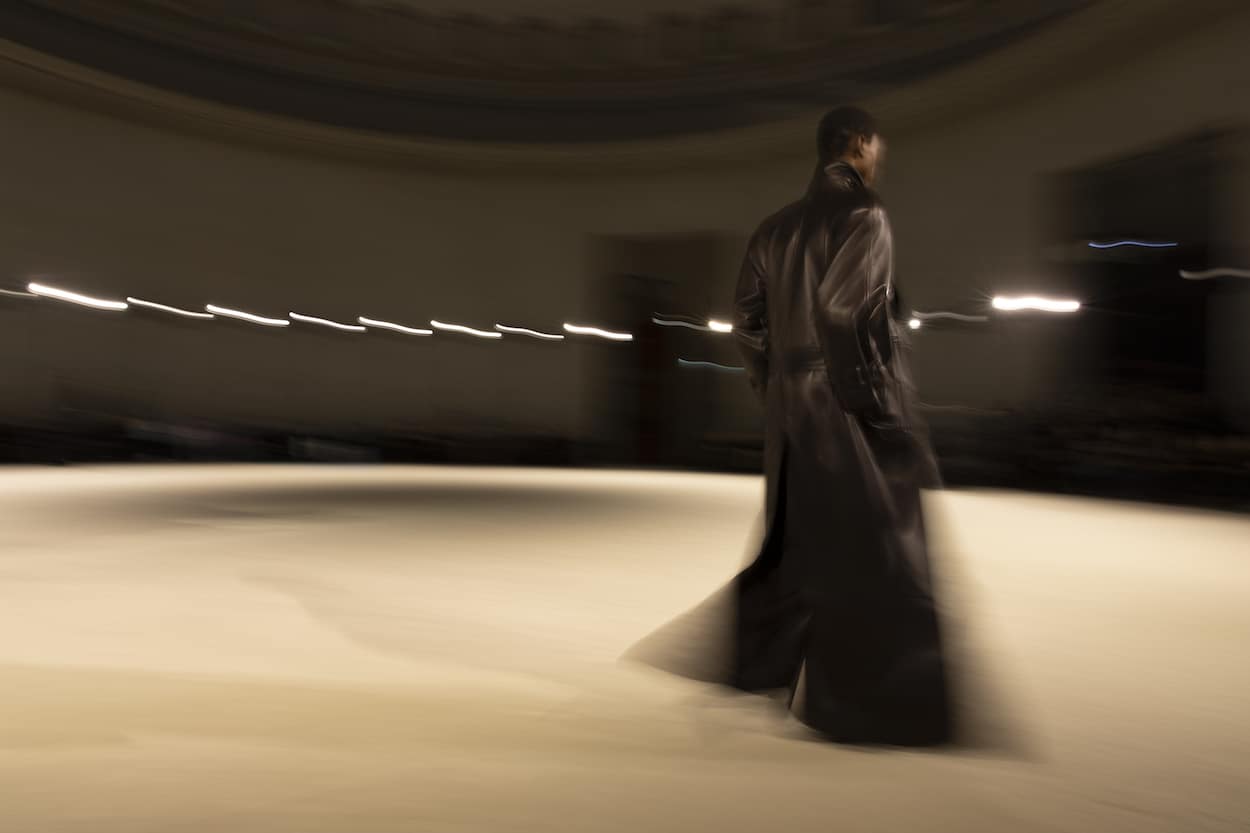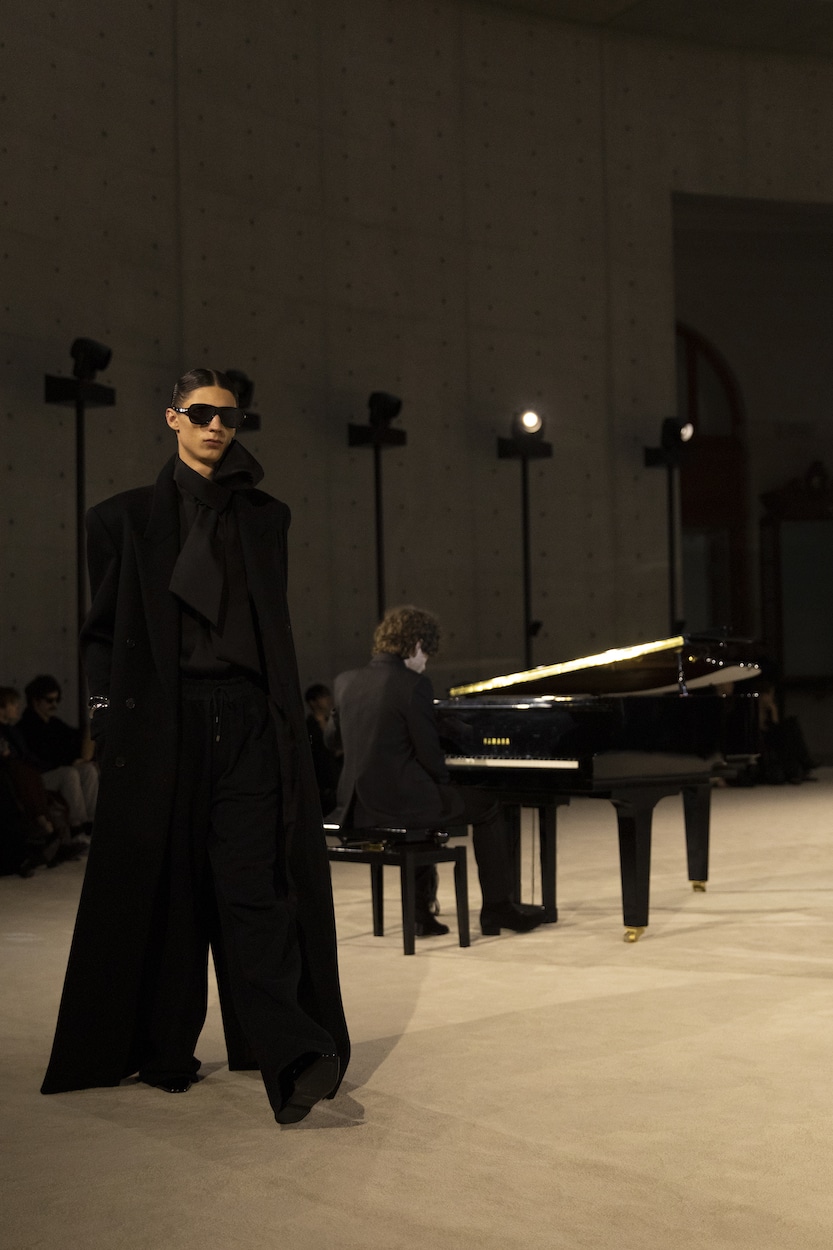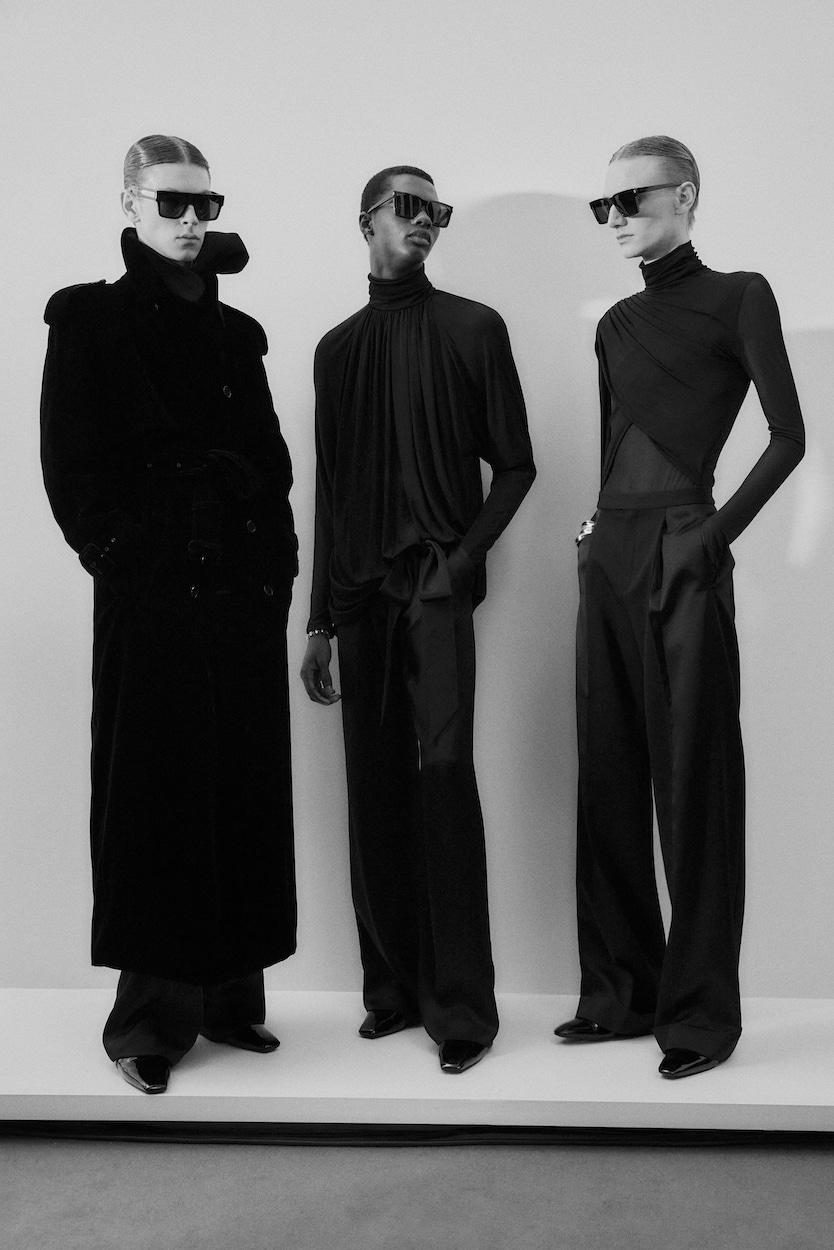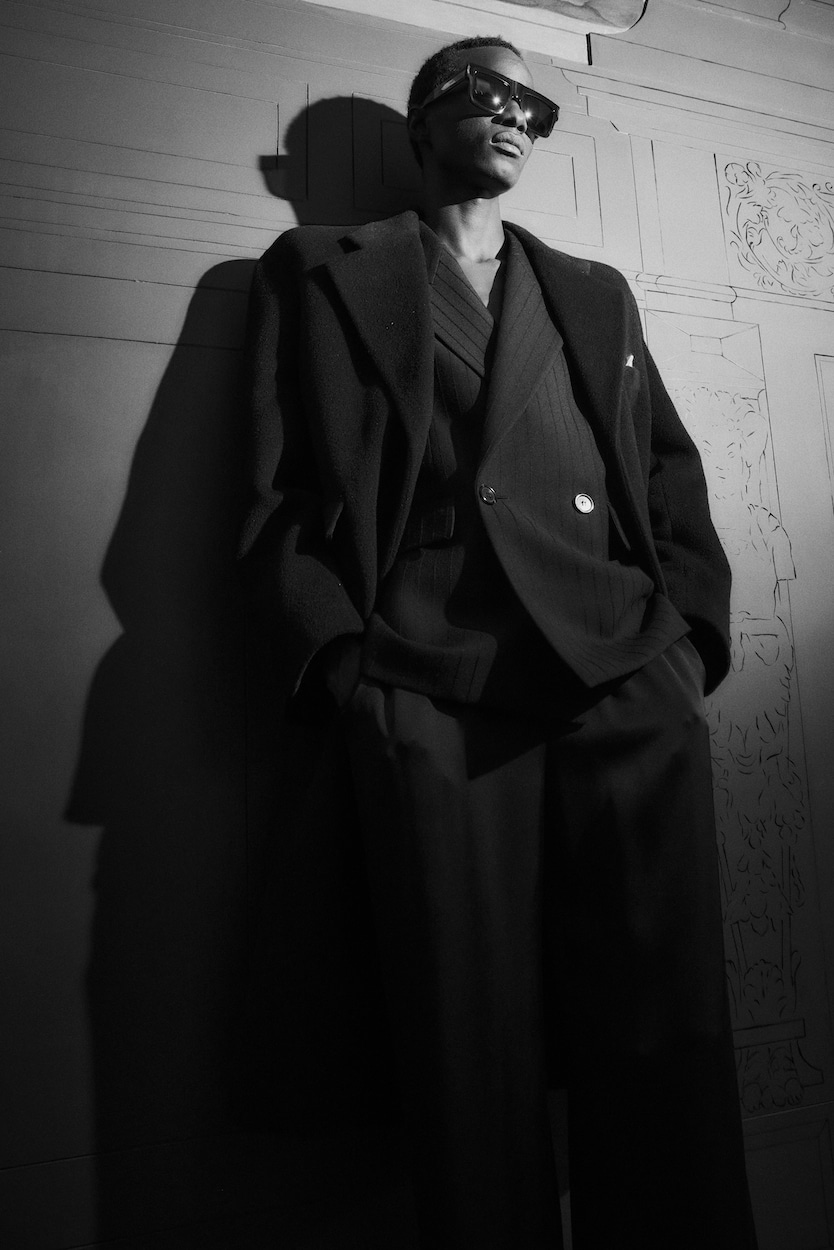 SAINT LAURENT MEN FALL WINTER 2023
If there is one brand that every time takes us to another world that gives way to the reality around us, it is Saint Laurent by Anthony Vaccarello.
In a stunning location, enveloped by the lights surrounding the non-existent edges of the room, accompanied by the delicate piano tones radiating outward from the center of the room. This probably sums up the overall mood that filled the room as the models floated through this tone-on-tone world. What immediately stands out is the shape and structure of the place, which seems like a down cylinder without an in and out, like a world that seems to exist and function only for this one moment and then dissolves into nothingness again. This space, which seems to have been created for this purpose only, emphasizes once again the inseparable connection between art and design that has always accompanied Saint Laurent and creates an oppressively intimate atmosphere, designed by the Japanese architect Tadao Ando. The entire presentation makes it almost impossible to take one's eyes off the designs, where soft materials representative of the unmistakable elegance in softness collide with pure strength through hard contours, continuing and expanding Saint Laurent's characteristic ongoing dialogue between the masculine and the feminine.
The result is a masterful play of proportions and an ineffable fluidity that envelops and expands the bodies of the models, merging with the color palette and fusing into the whole image.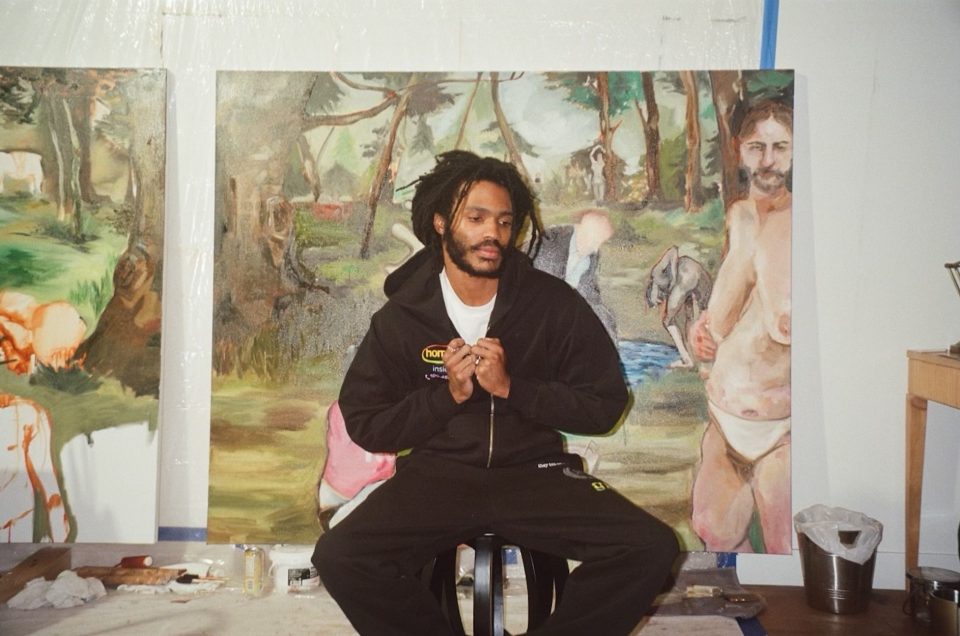 BRYANT GILES "I'M ALIVE?" AT SCHLACHTER 151
Prepare to embark on a transcontinental journey of artistic introspection as Bryant Giles,…
IN CONVERSATION WITH SVEN MARQUARDT
This year, Berlin experienced a special kind of fusion: Club culture merging with denim…