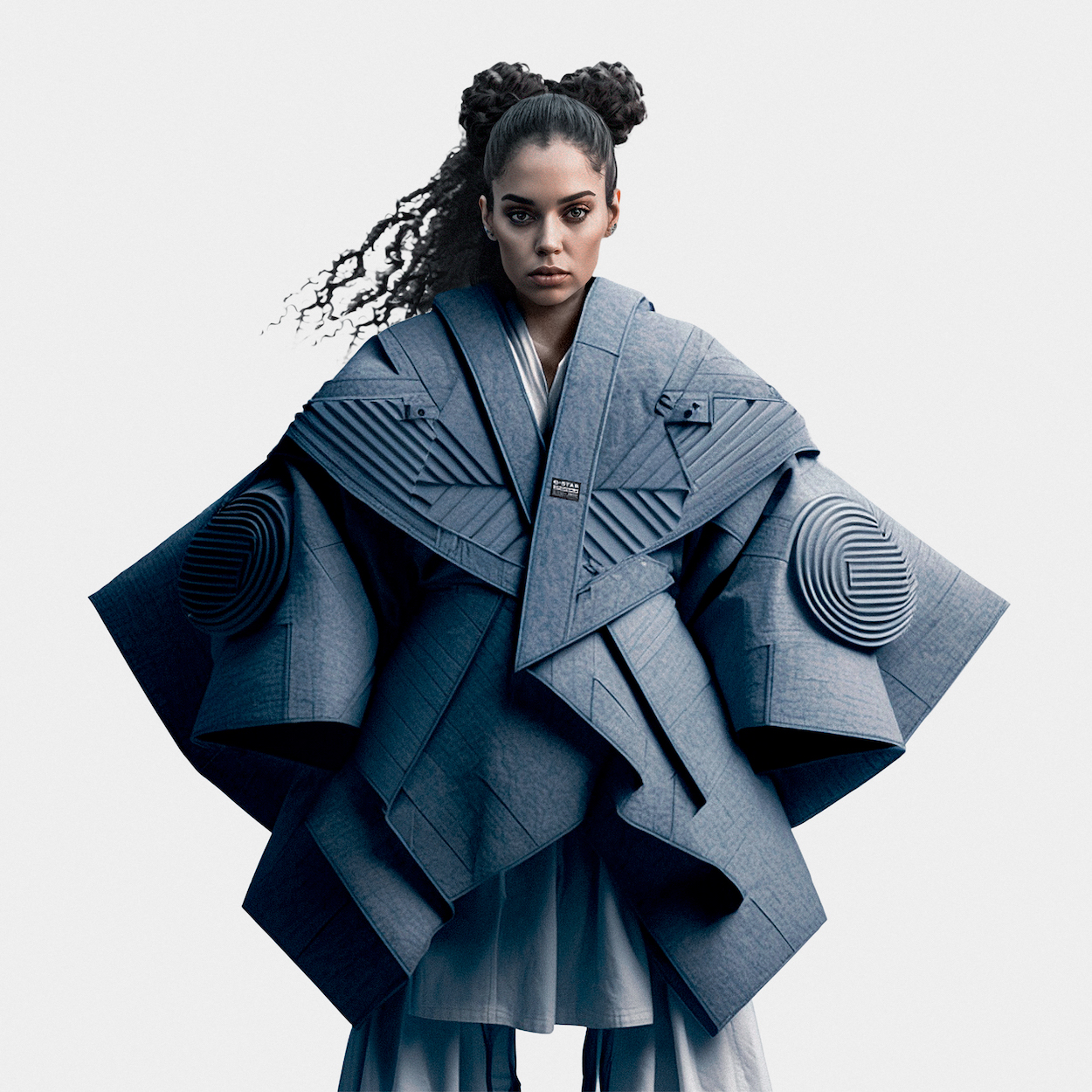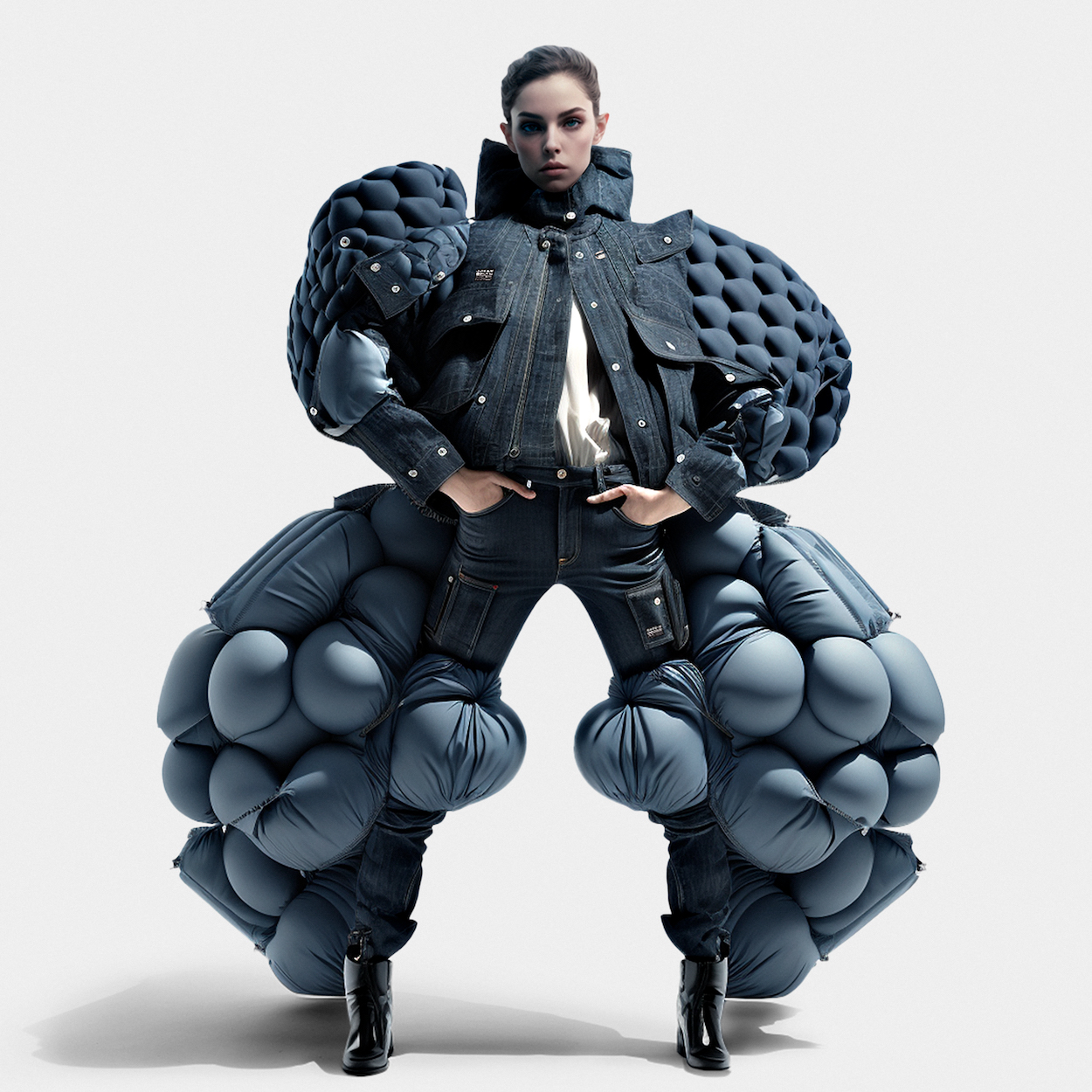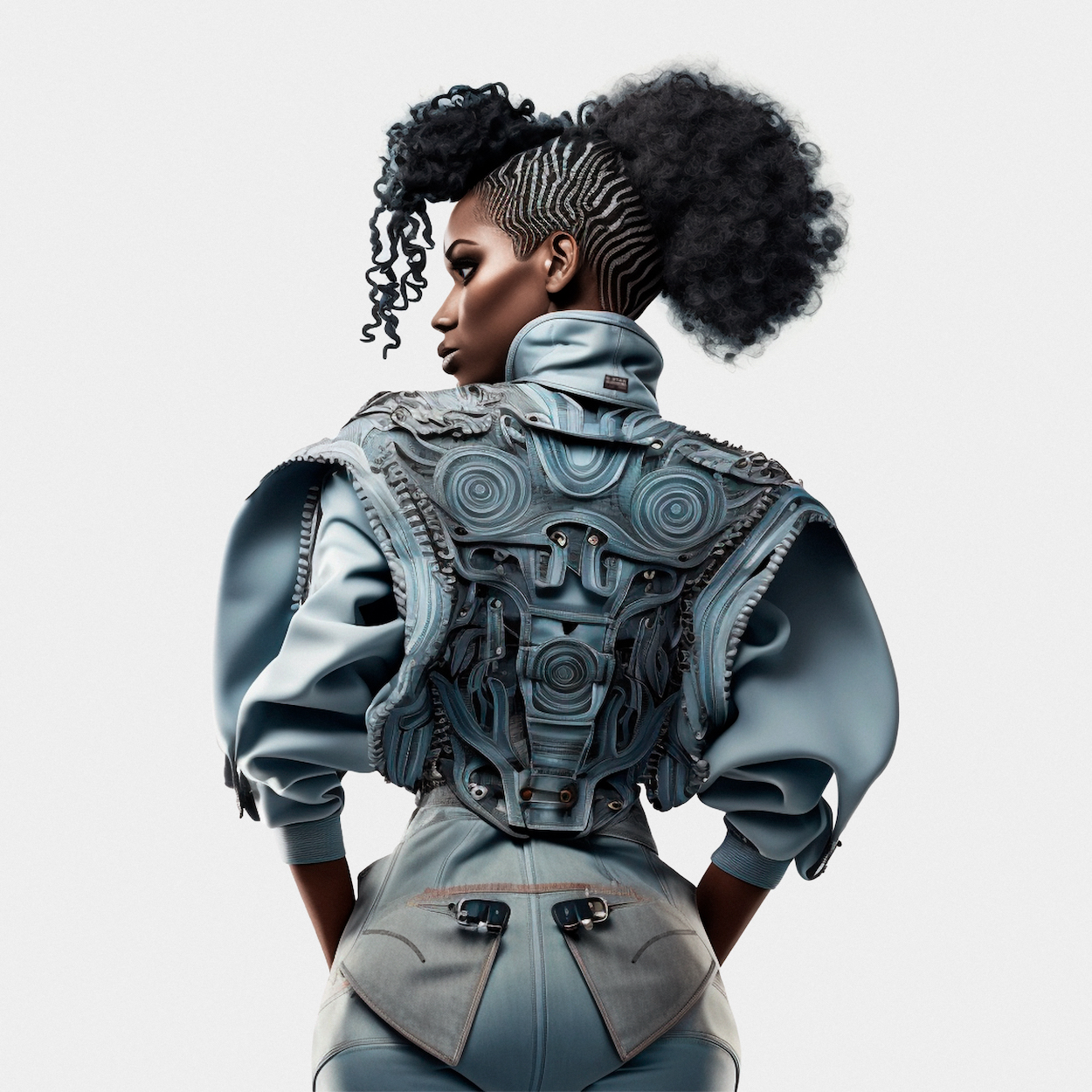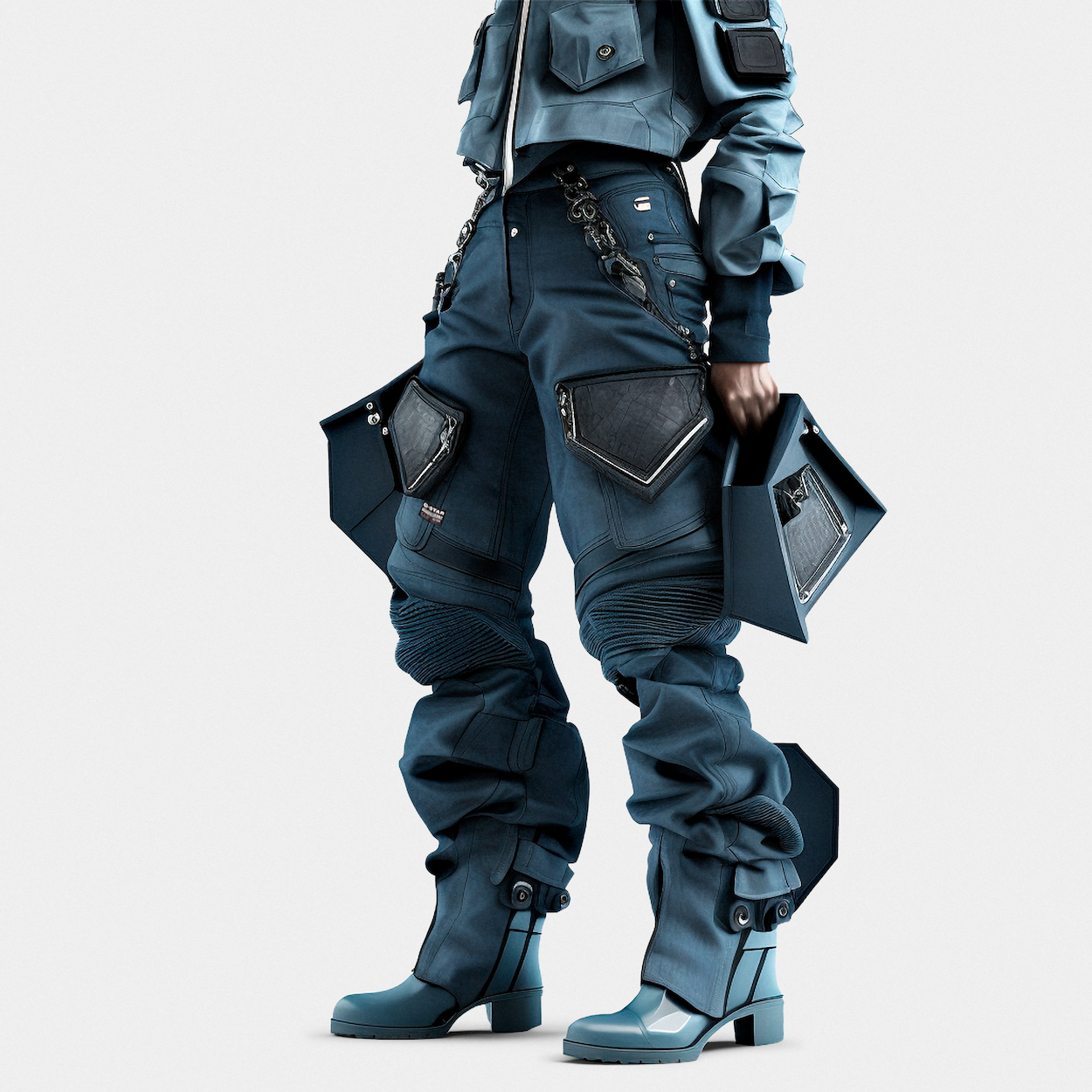 G-STAR GOES AI: A FUSION OF FUTURE TECHNOLOGY AND THE OWN ROOTS
Advertisement
If there is one topic that has overrun us in recent months, it is probably the now truly infinite expanses of artificial intelligence.
Created in this digital sphere, everything seems to become possible – and that's exactly where the denim brand G-Star started and had an AI design garments that it now manufactures as well!
Currently, one specimen of the iconic AI denim cape is on display at the G-Star Raw store in Antwerpen, giving customers the chance to experience this piece of future, made from Japanese selvedge denim, themselves and in reality.
With this collection, G-Star proves that they always look towards the future and want to create a new, innovative for denim itself. Generally deeply rooted with the theme of innovation and further development in itself, G-Star follows its deeply anchored urge of the constant willingness to change design processes beyond already existing boundaries.
Resulting in 12 purely unique designs, symbolizing a fusion of the latest technology, extraordinary silhouettes and the long-lasting expertise of the brand, as well as its characteristic features.
Want to see G-Star's denim cape translated from the digital to the real world with your own eyes? G-Star RAW Store, Huidevettersstraat 12/14, 2000 Antwerpen, België
IN CONVERSATION WITH SVEN MARQUARDT
This year, Berlin experienced a special kind of fusion: Club culture merging with denim…
THE GRUESOME NEVER LOOKED ANY BETTER: 10 MOVIES THAT MAKE THE HORRIBLE BEAUTIFUL TO WATCH
Welcome to a world where horror meets aesthetics! In celebration of the eerie season,…