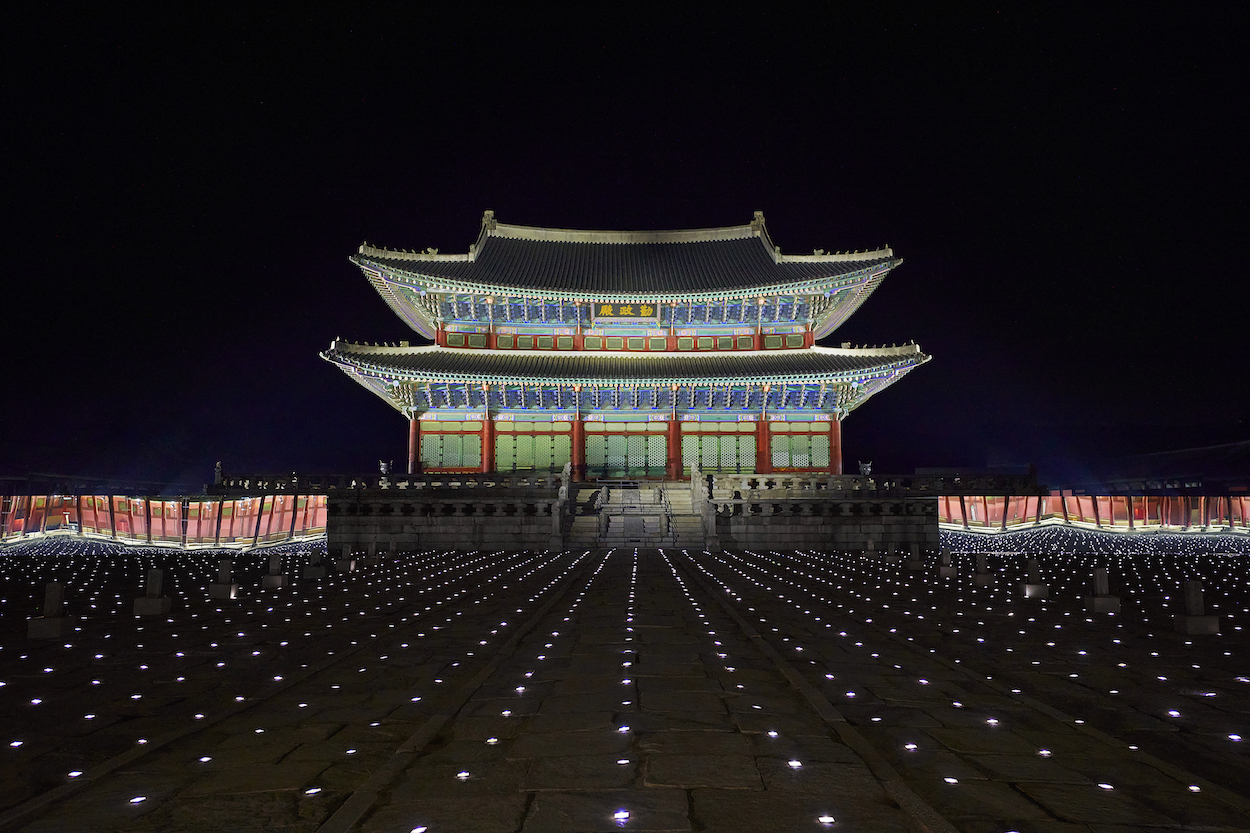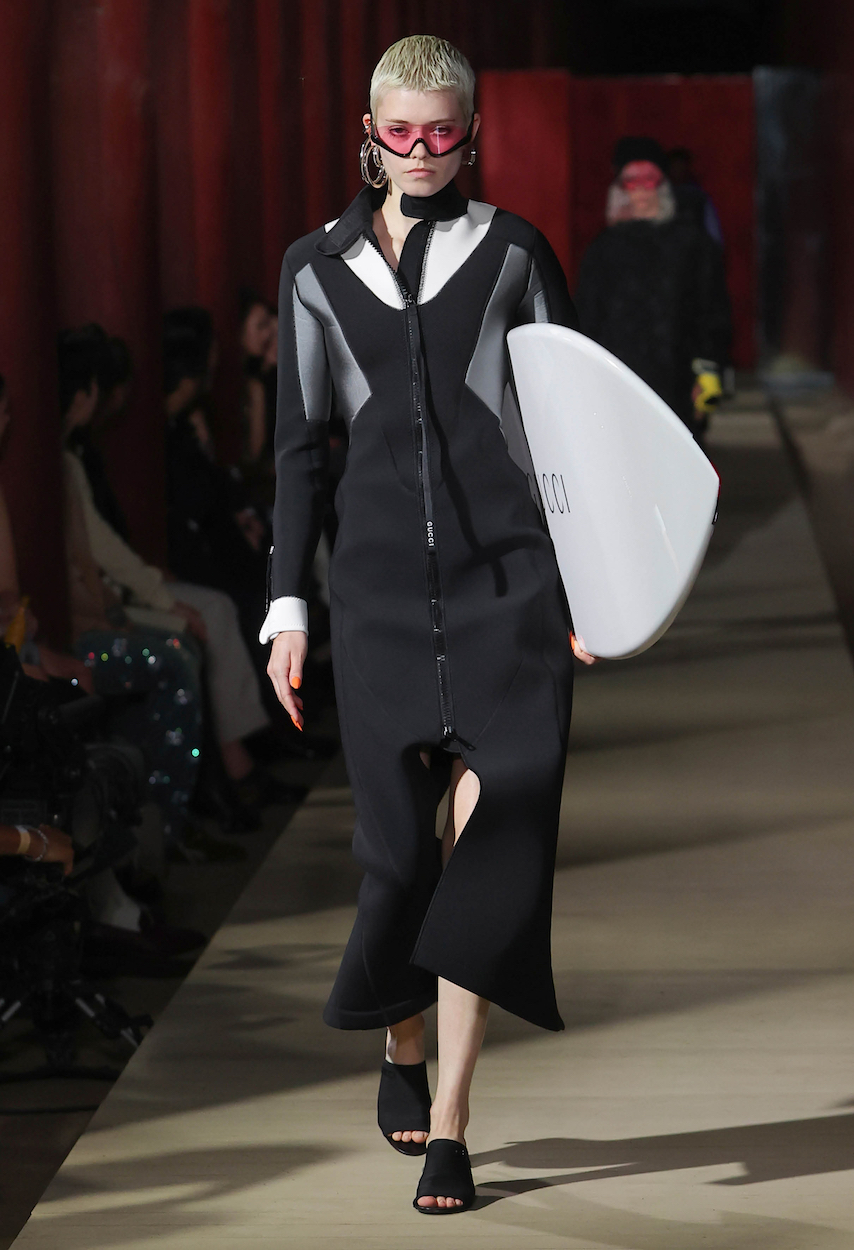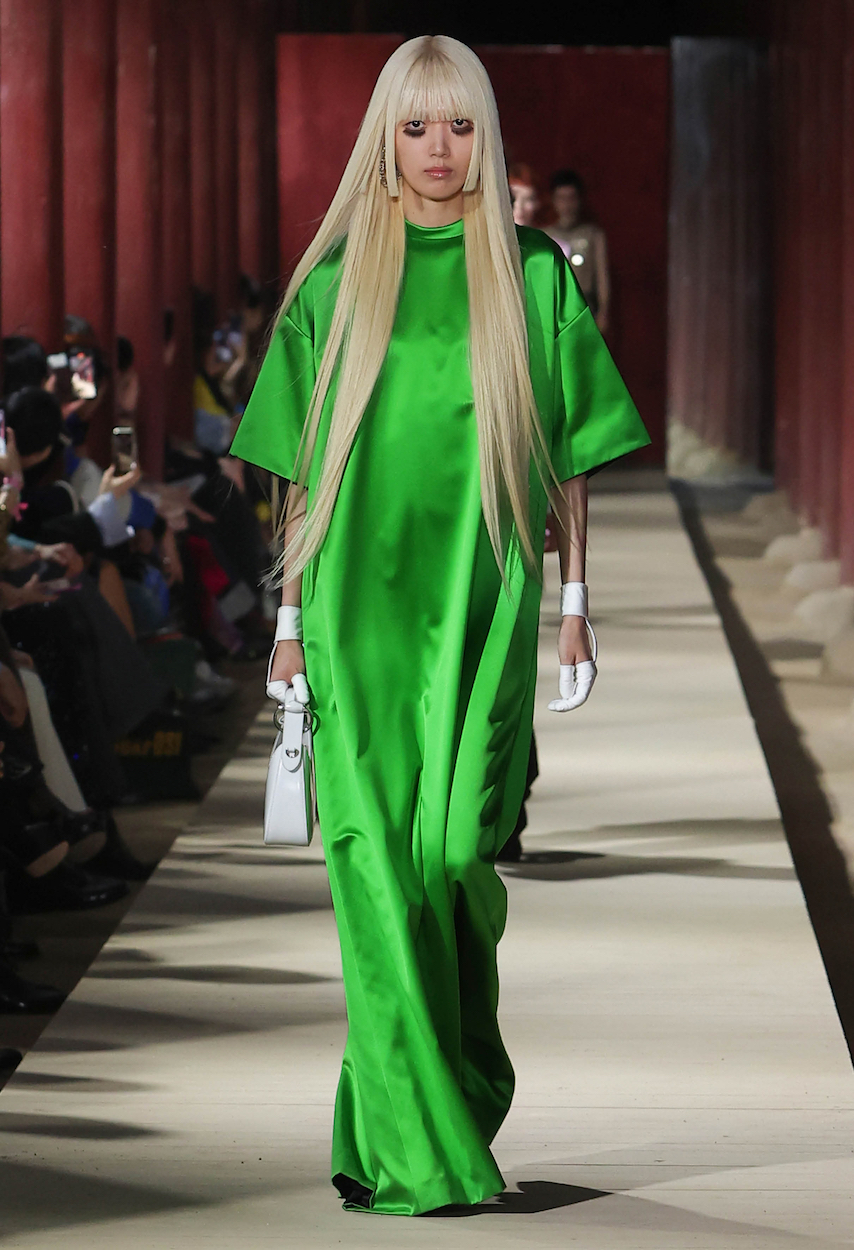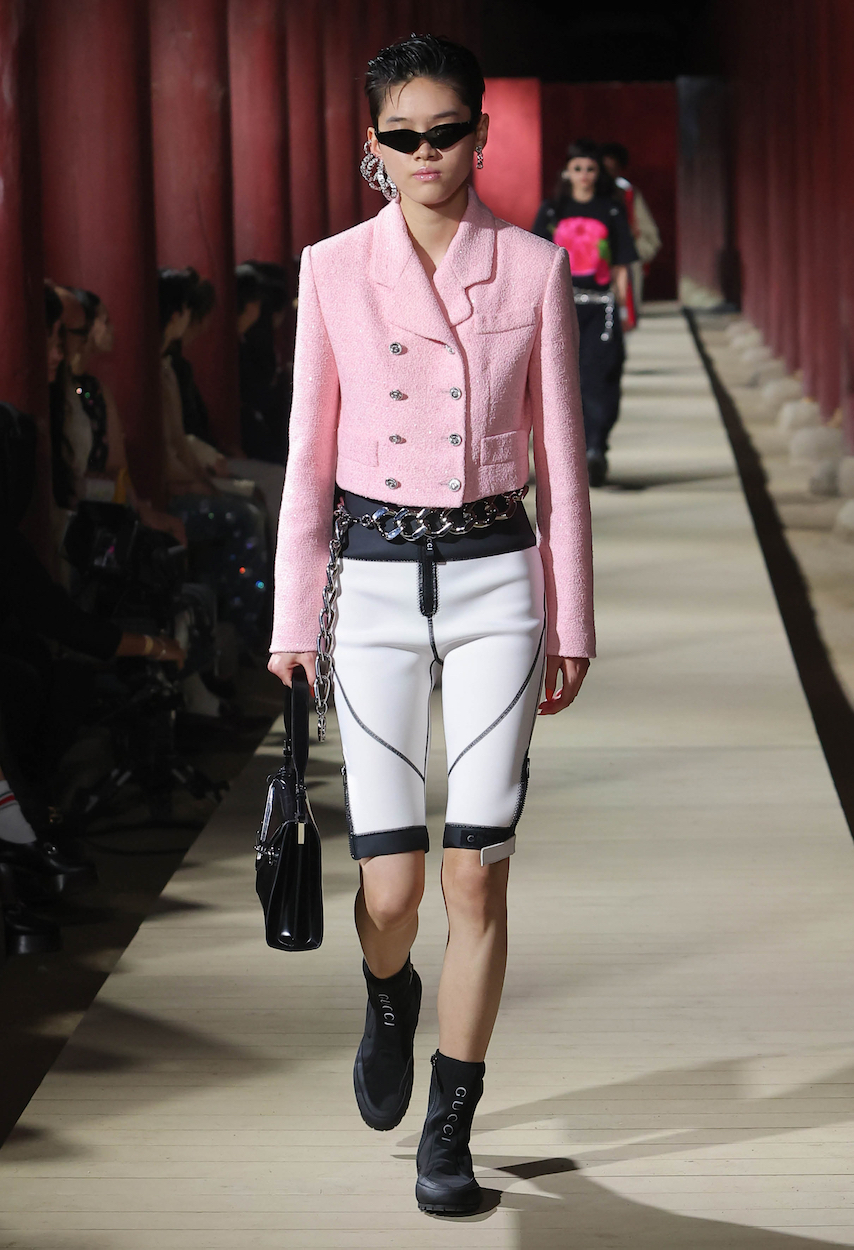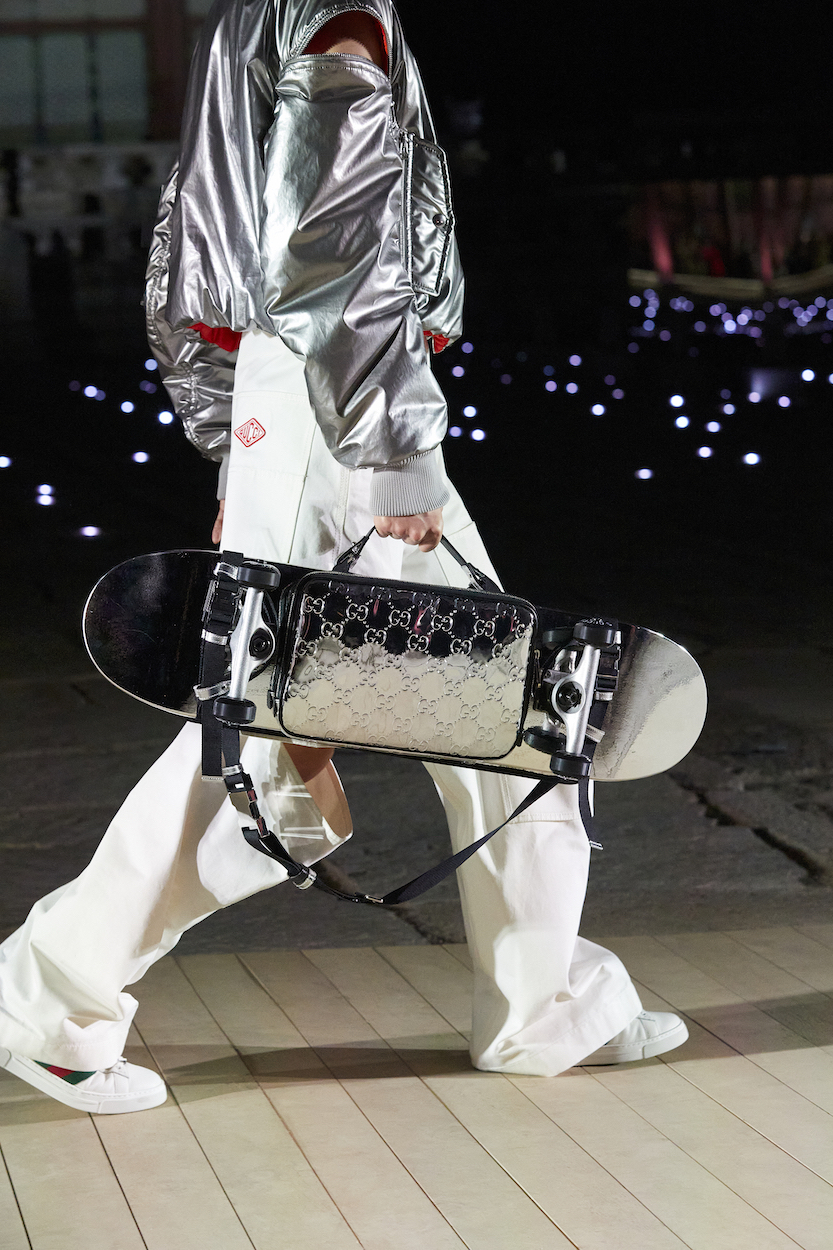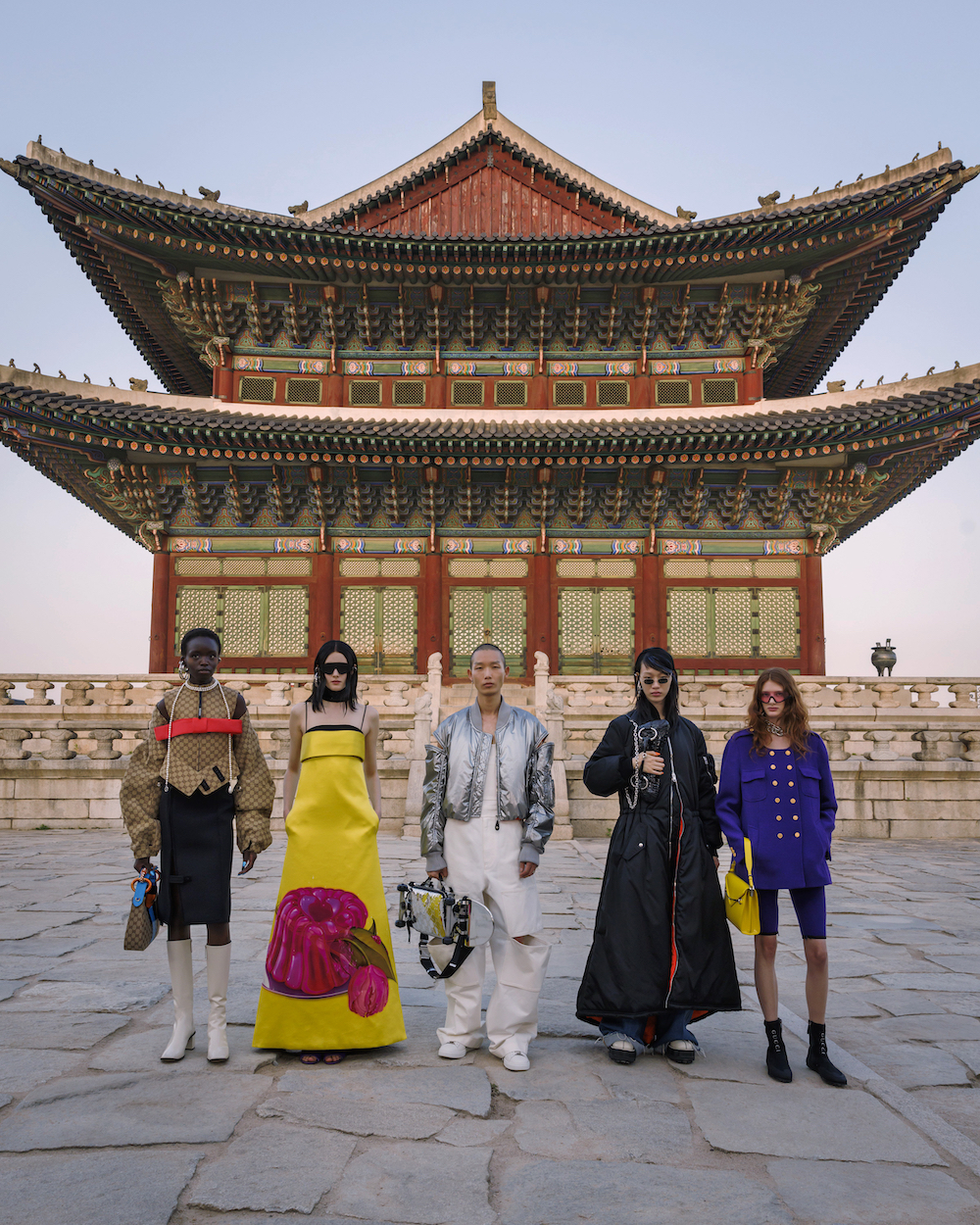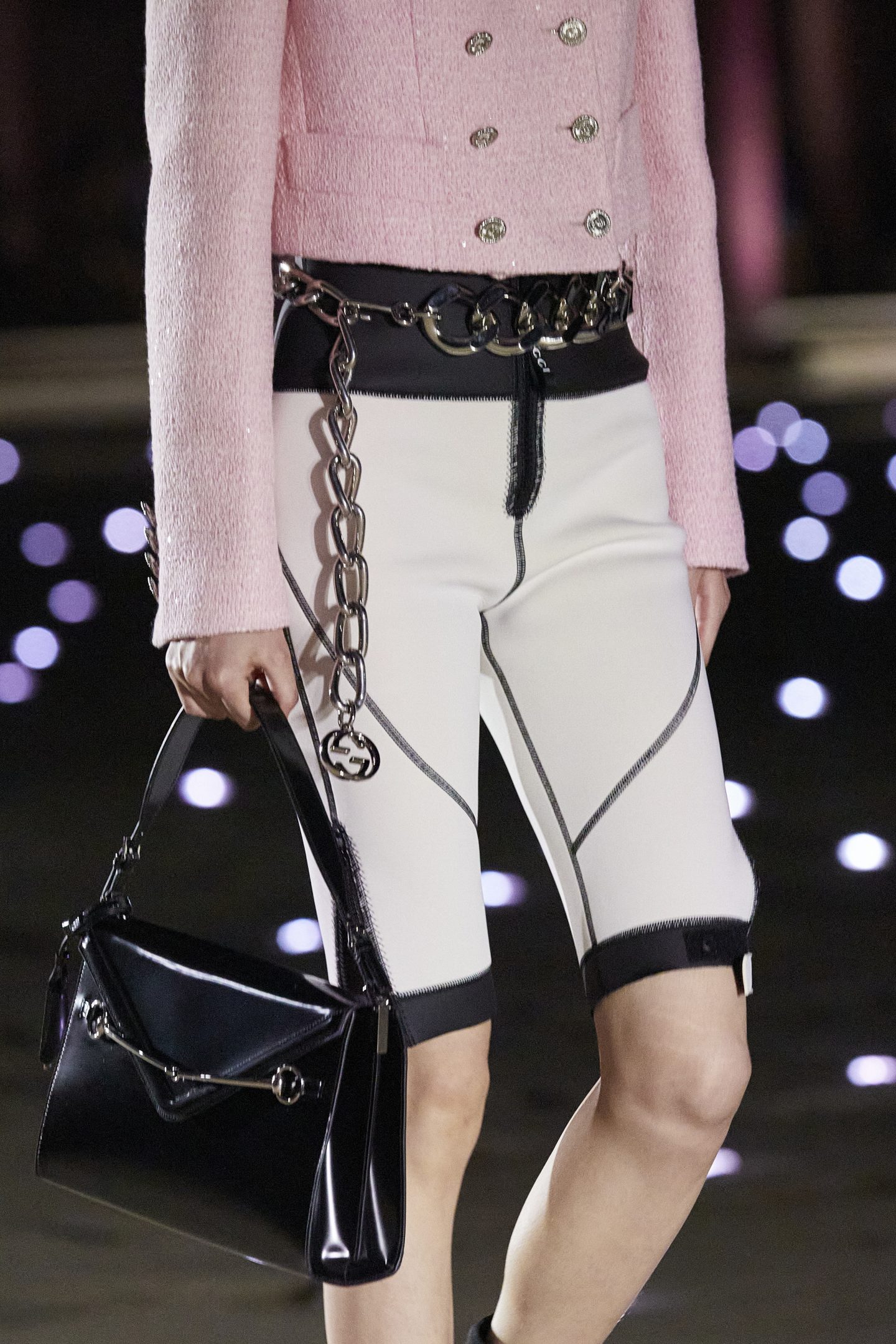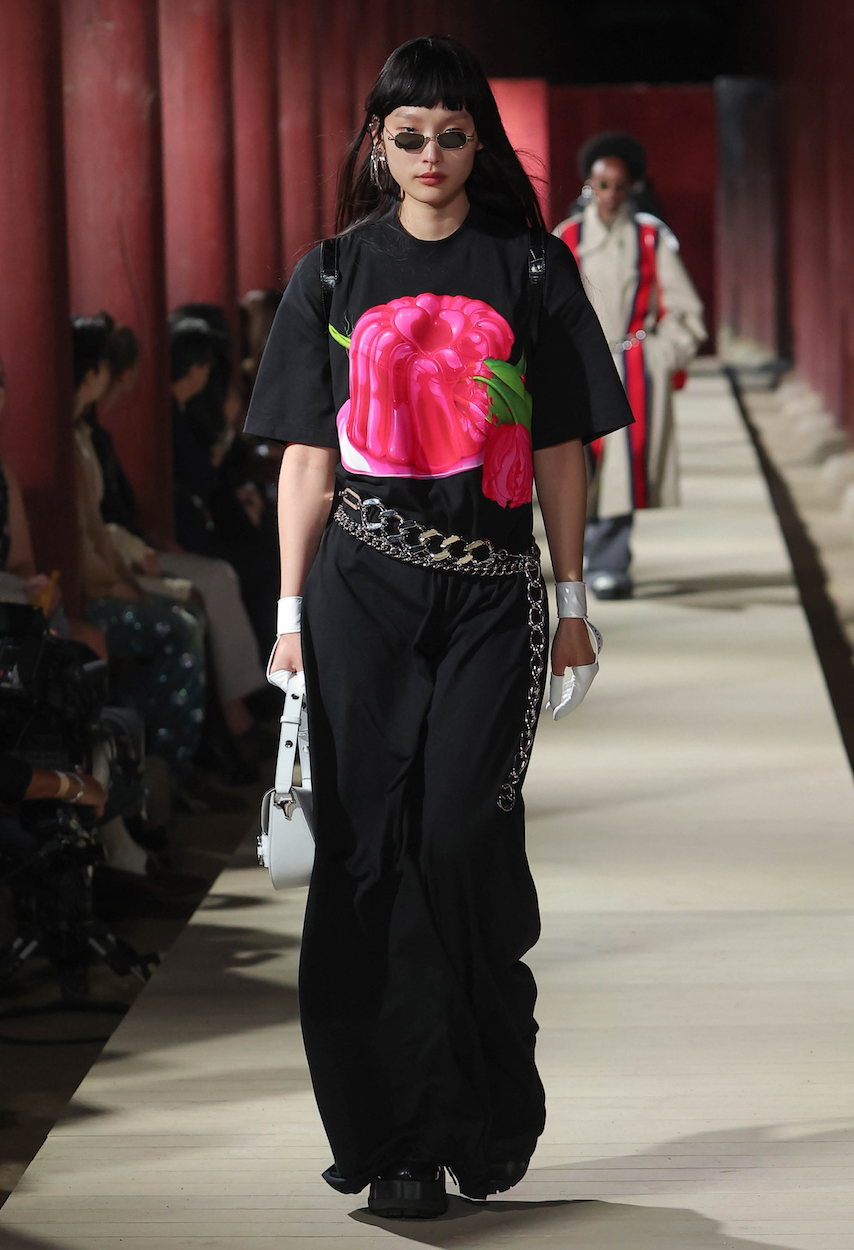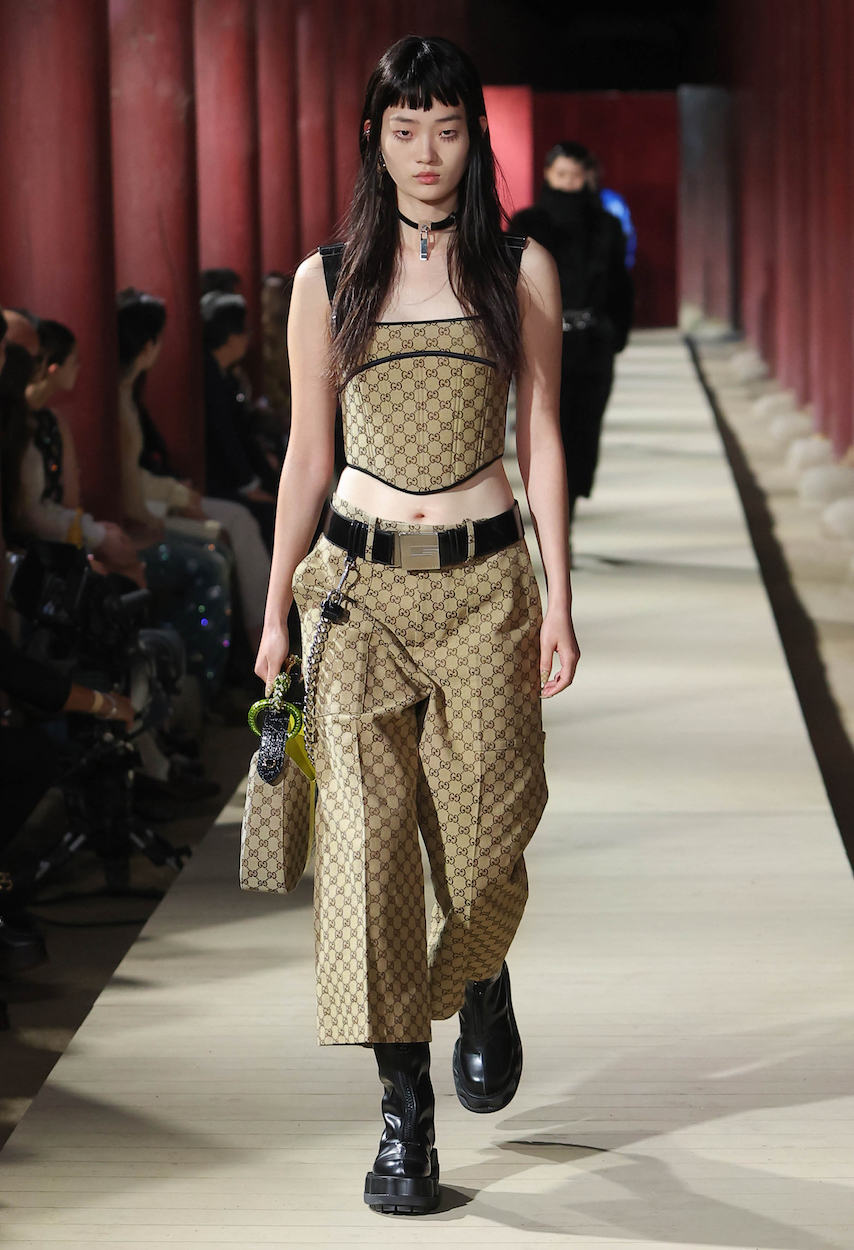 GUCCI GOES SEOUL: A CULTURAL CONVERSATION CELEBRATING POP CULTURE
The Italian powerhouse brings global communities together to meet in Seoul, presenting its new Cruise 2024 collection between beautiful heritage and electrifying new age. A move that is more than just a sales-strategy. 
In times of the ever moving and ever-changing globalization, economic crises, wars, climate change and post-pandemic re-positioning, the pressure on luxury brands showing their cruise collections around the world has become incredibly high. Even more important is therefore the cultural impact on these market-driven strategies and decisions. Cultural conversations and exchange in moments of cancel culture are more needed than ever, but on a deeper level. It is only an organic result that big luxury houses such as Gucci use their power to not only have these conversations, but to also culturally (and financially) support markets that add up so much to their sales. This can go as far as pledging an undisclosed donation for the restoration and preservation of a landmark known as the Palace, Greatly Blessed by Heaven. This new commitment from Gucci to Korea also marks the 25th anniversary of its first flagship store in Seoul and celebrates this 1998-move into a market that has since then discovered its gigantic potential to shape fashion, style, (pop)culture and art, a new hotspot that has understood how our global world moves.
It is a very hot day in Korea's cultural heart, Seoul
About 600 guests, among 200 that had been flown in, are arriving at the show location – the city's royal palace Gyeongbokgung, built in 1395 and highly symbolic to Korean power and pride, mostly for it being used to host major royal ceremonies and receive foreign envoys during the Joseon Dynasty (1392-1910). It was obviously not easy for Gucci to rent such a precious and protected place of tradition and history. The Kering powerhouse's agreement to sponsor Seoul's cultural heritage authority for three years to help preserve the royal palace has – let's put it like this – helped quite a bit. It is actually the first fashion show to be held in the ceremonial courtyard, the challenge wasn't small. It has also been Gucci's second attempt to show at this location after the originally for November 1st planned event had to be canceled due to the Itaewon crowd crush during Halloween, in which 159 people were killed. Now, Gucci arrives in Seoul just shortly after Louis Vuitton has shown its Cruise collection last month in collaboration with "Squid Game"- director, Hwang Dong-hyuk, for which the whole Jamsugyo Bridge had to be closed – to the huge frustration of Seoul's residents.
After driving past a huge demonstration of Unionized workers affiliated with the Korean Confederation of Trade Unions (KCTU) – again a good reminder that every cultural move has to be set in relation to what is politically going on in the world – we are entering the Palace. Among the guests: many local talents such as brand ambassador Hanni from the K-pop girl band NewJeans (who has recently reached a K-pop record with 1 billion Spotify streams 219 days after the first singles release), Korean rapper Jay Park who performed at the after party, newly named Gucci brand ambassador and "Squid Game" star Lee Jung-jae, as well as a few international celebrities such as Dakota Johnson, Elizabeth Olsen, Mark Ronson, Saoirse Ronan and A$AP Rocky, who also performed at the after party.
While the sun has started to set down, one cannot help but to focus on the beauty of this moment, gazing at the stunning architecture of the 14th century Gyeongbokgung Palace.
In the spacious courtyard, Gucci invites the guests to observe the stunning clash of architectural and cultural tradition with futuristic skylines. When the darkness begins to arrive, it is time for the show and its little light installation to start. The expectations for the collection are pretty much allover for the fact that the brand is currently facing a transitional moment before the new designer Sabato De Sarno – coming straight from Valentino – will take over. The theme of the Cruise collection, created by Gucci's design studio, is quite clear: a study of cultural conversations and generational codes as well as an experiment of hybridization. Yes, K-style took over. From a design perspective one could also call it a study of deconstruction, cyber-goth and the new old which is the eccentric  world of new pop culture. Hypersensory biomorphic motifs by the South Korean artist Ram Han highlight the collection as well as skateboards, surfboards, reconstructed wetsuits, stomper boots and scuba boots revived from the late 1990s and re-imagined in a mule. Apart from the show location, another big highlight was the music provided by Seoulite composer Jung Jae-il, who created the score for the movie "Parasite", winner of Korean's first Oscars. His piece Zappaguri transformed the show's finale to a magic and quite unforgettable moment. The beating drums went deep just as A$AP Rocky performing his song "L$D" at a more intimate after party setting in an empty skyscraper as an a capella version.
This show was making a lot of things clear, but most of all the power of both Gucci and Seoul for an industry that doesn't stop moving and transforming. "Gapsida" is how you say "let's go" in Korean, explains our tourist guide on a visit of among others Bukchon Hanok Village. And she is so right: there is no time to lose, something that also Netflix understood and just recently announced a $2.5 billion investment in Korean-language content. The rise of K is happening, and we love to see it being finally invited to do so after receiving so much neglection, not only but ahead of all from European fashion capitals. "It was no fun living and working in Paris", says my Korean designer acquaintance. "To witness how people now show so much interest and appreciation towards our culture  – similar to what had happened to Japan a long time ago but in completely different ways – is still new to us, and we are so exciting about all these amazing possibilities ."
This, thankfully, is more than a trend.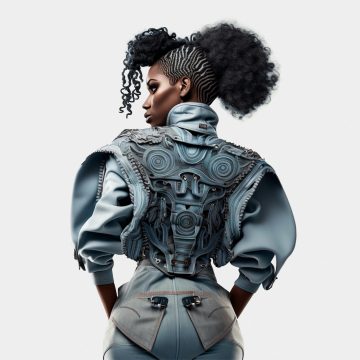 G-STAR GOES AI: A FUSION OF FUTURE TECHNOLOGY AND THE OWN ROOTS
Advertisement
If there is one topic that has overrun us in recent months, it is probably the now truly…