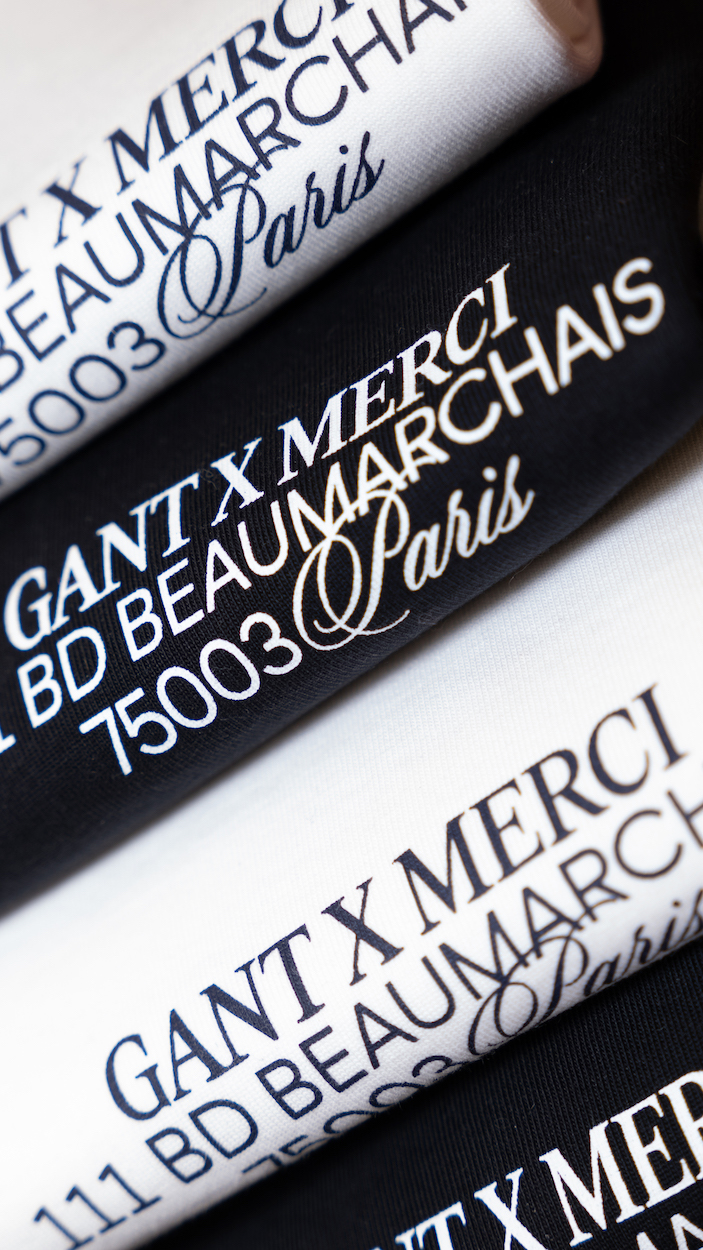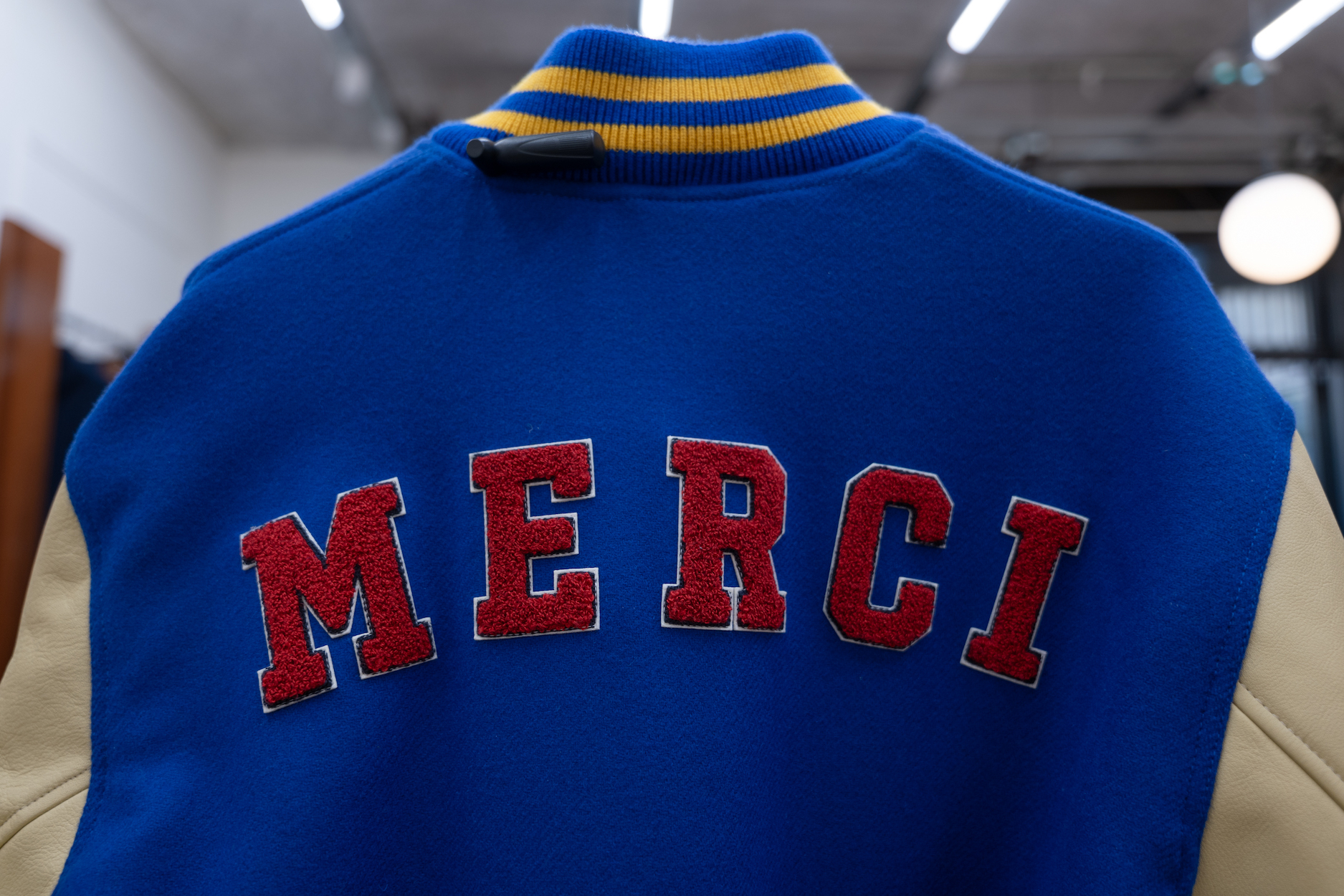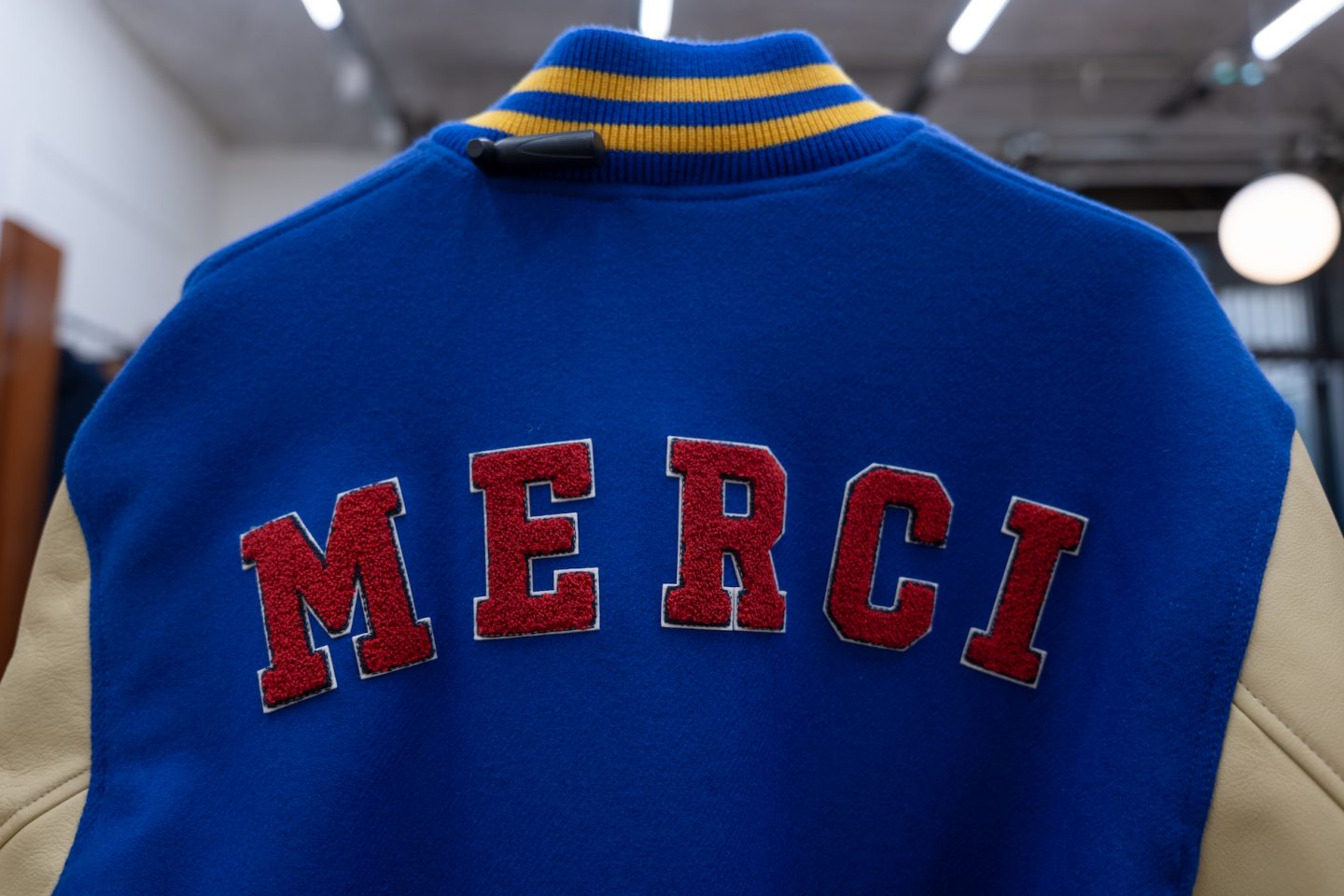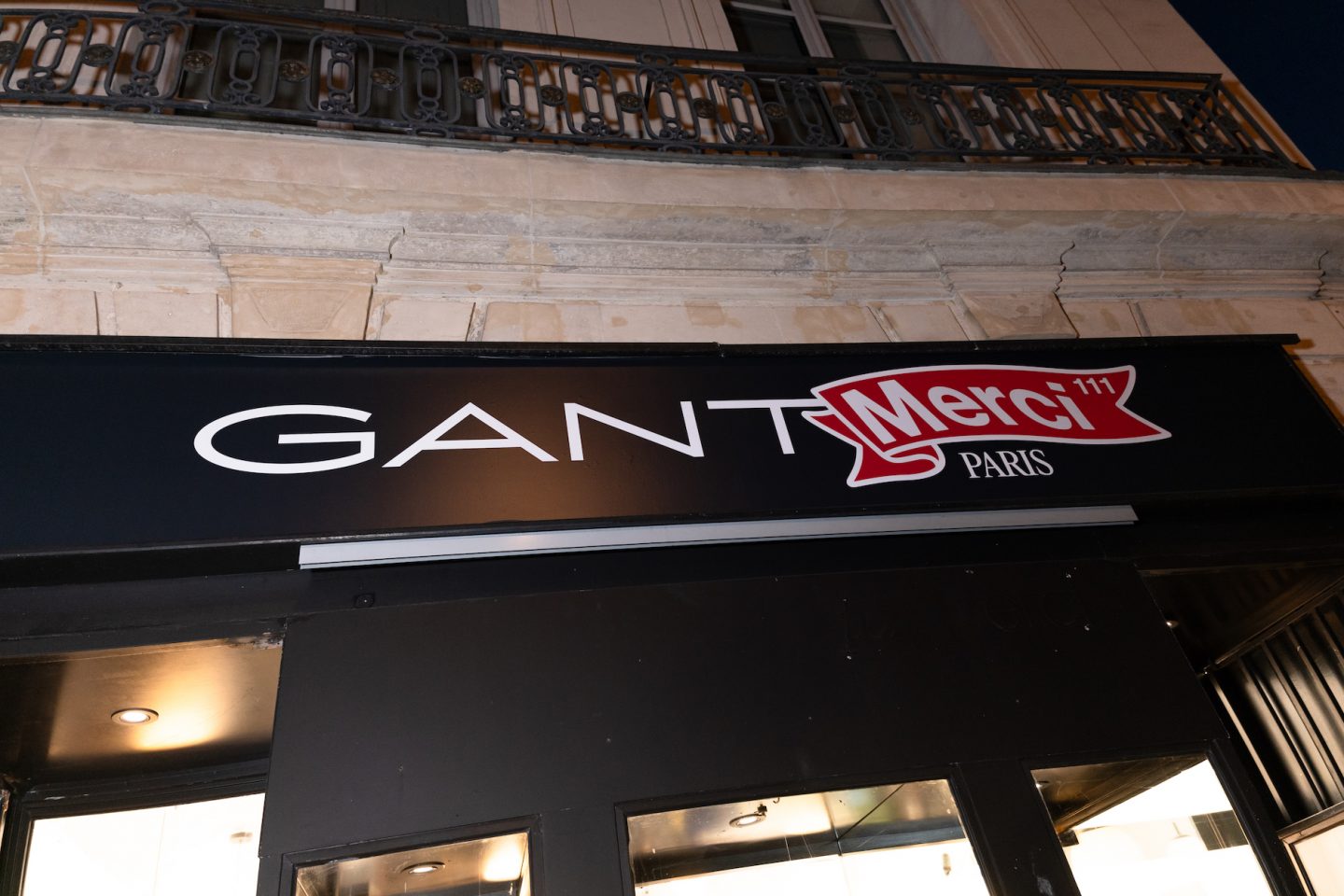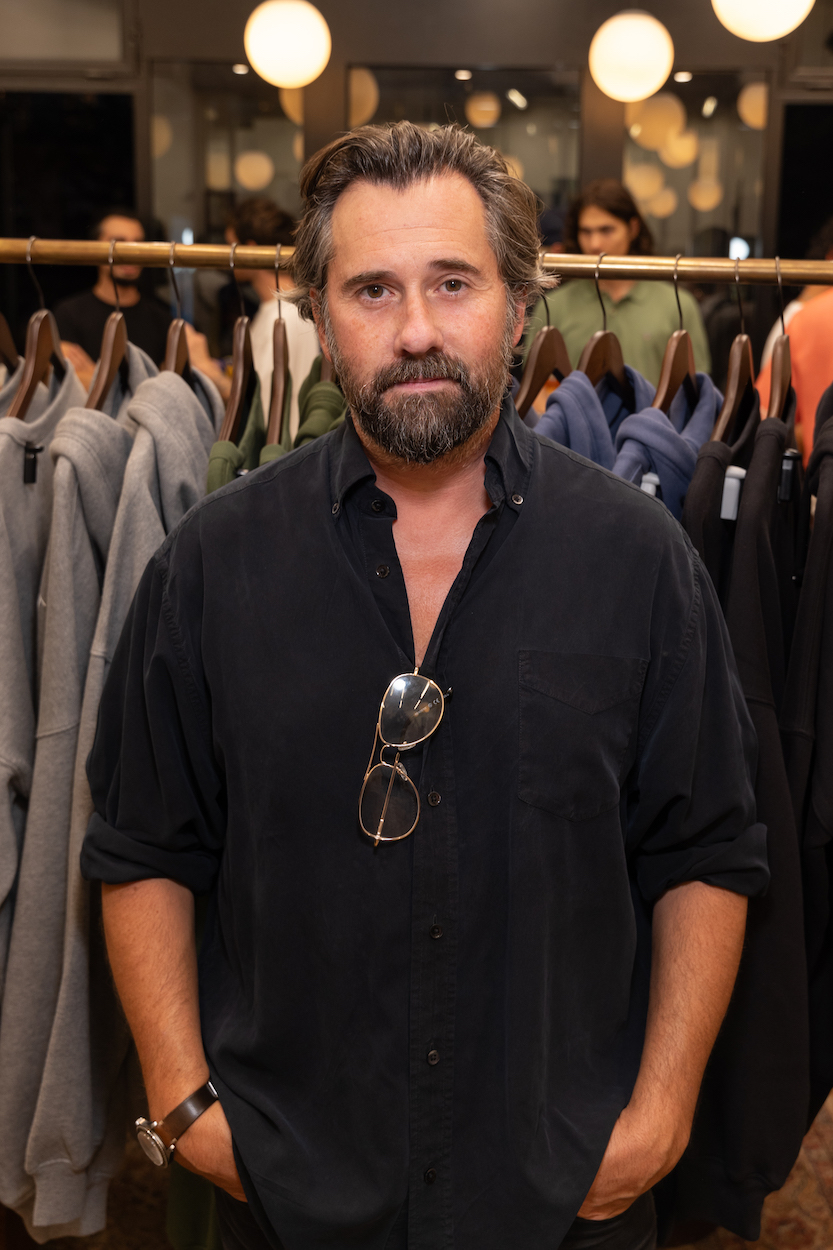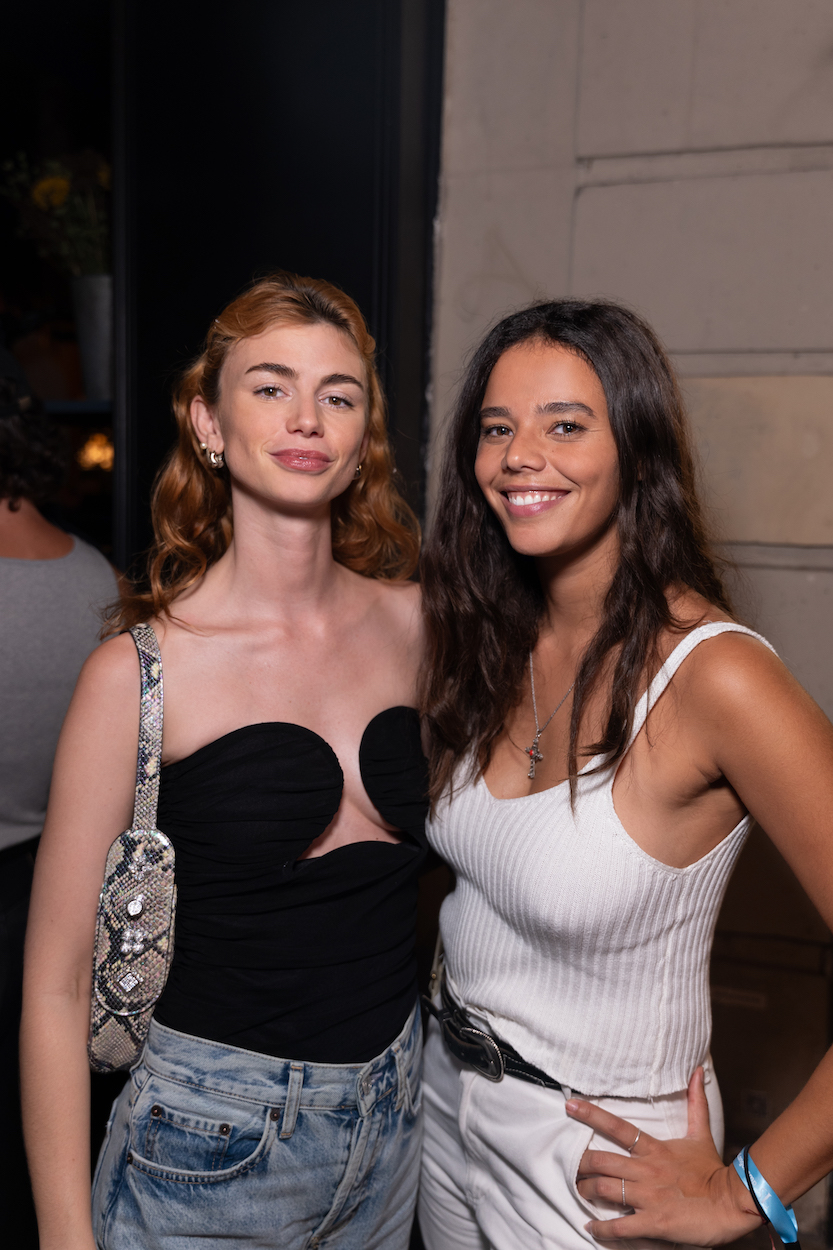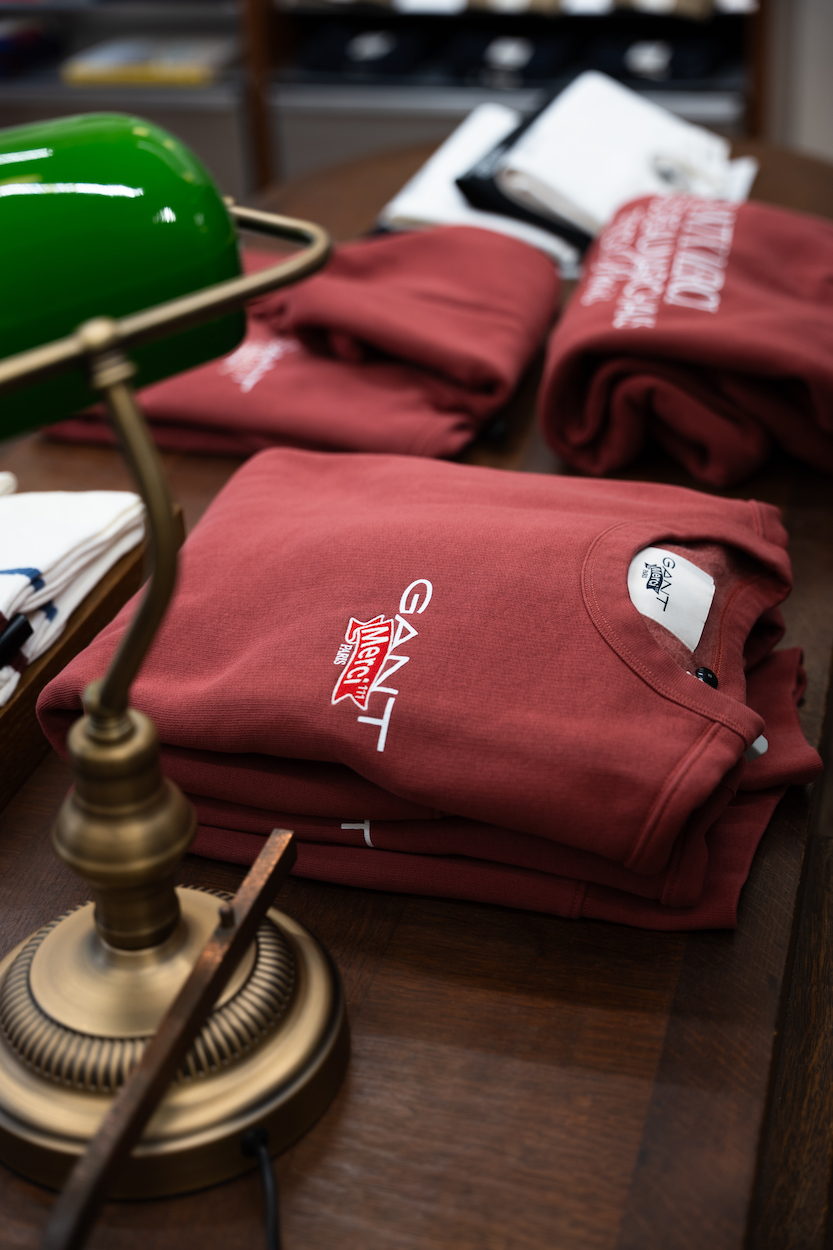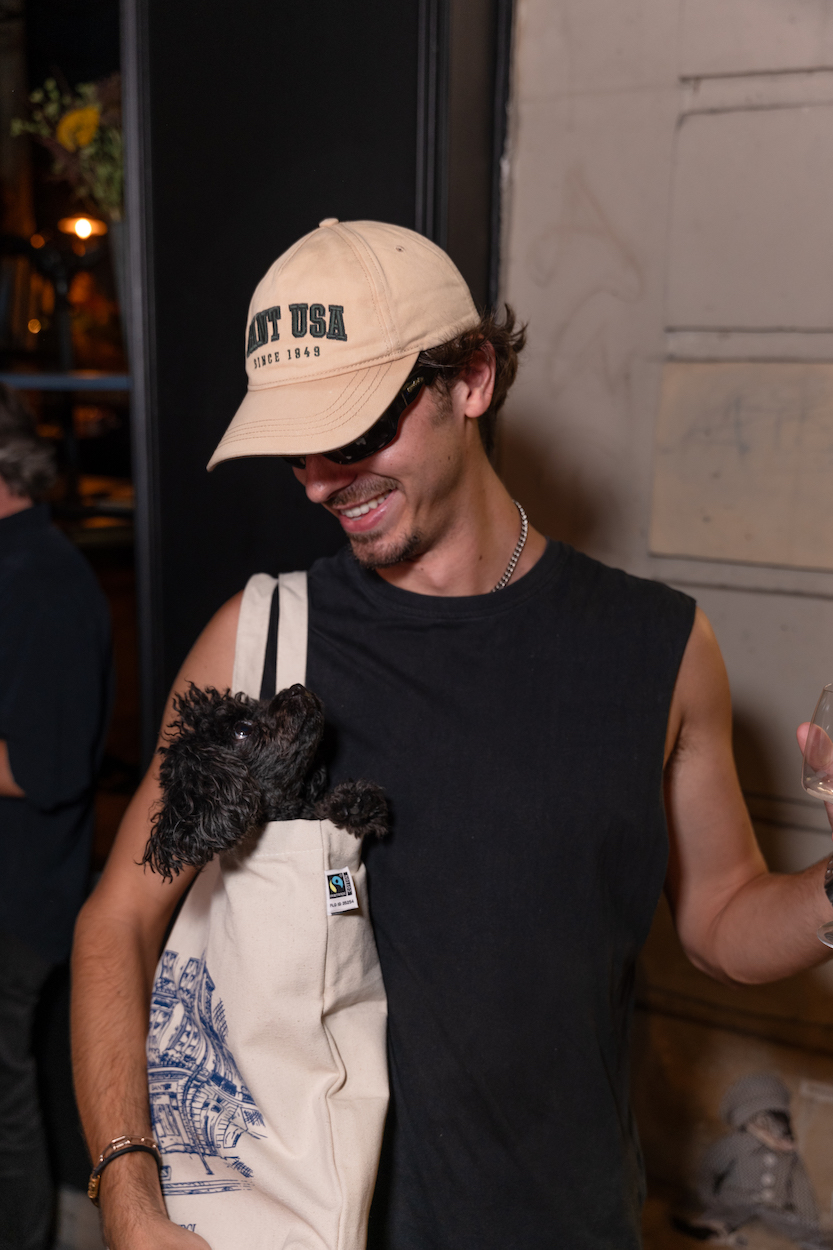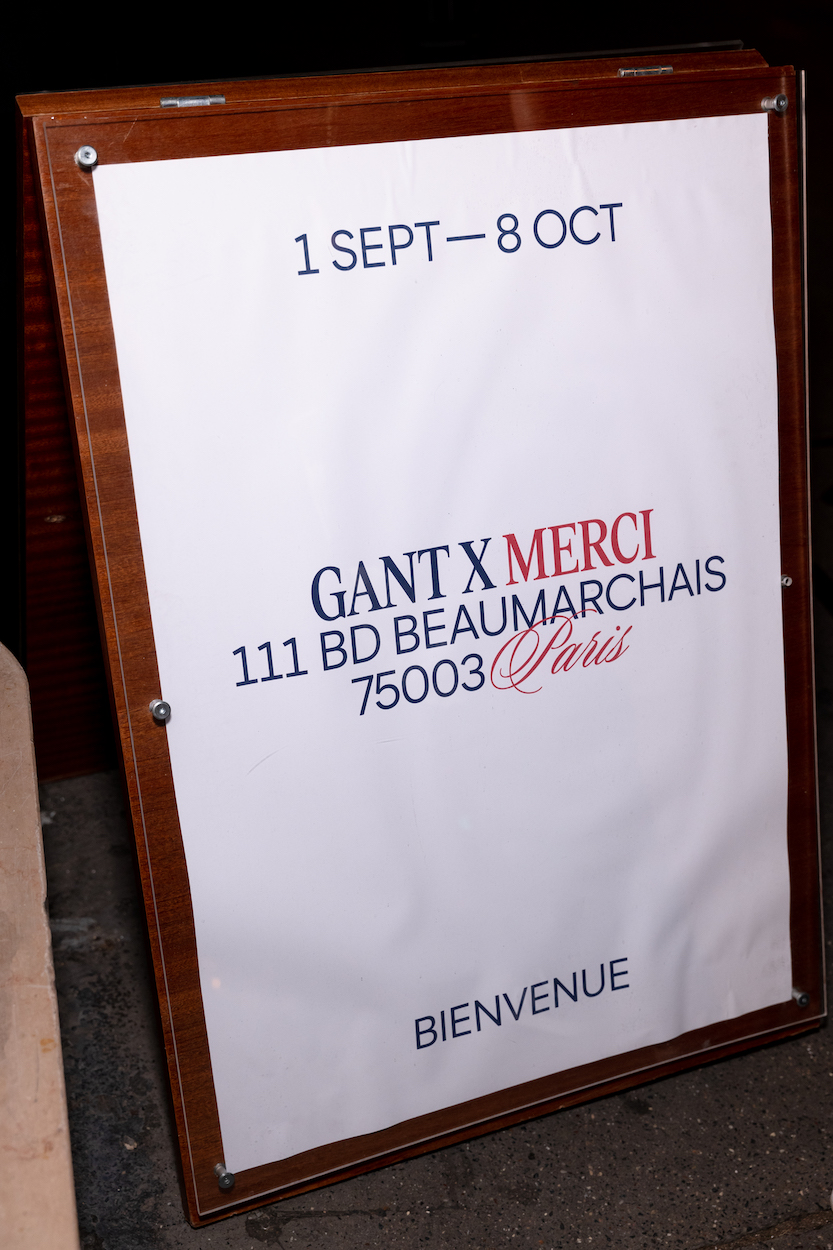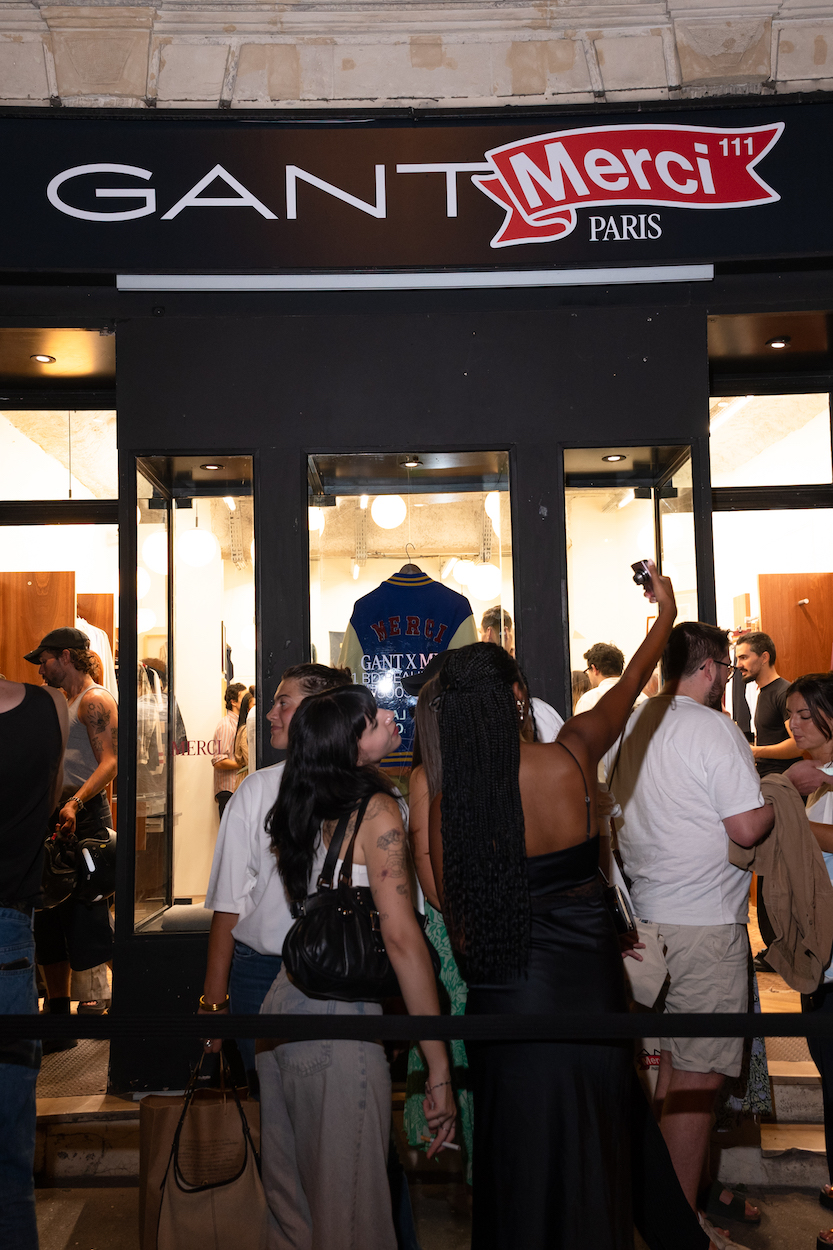 IN CONVERSATION WITH CHRISTOPHER BASTIN OF GANT
Christopher Bastin, Creative Director at Gant, unveils the brand's authentic journey through the annals of American sportswear. From its Ivy League roots to a global style influence, Gant's story is one of classic charm meeting modern trends. Bastin shares exciting insights into Gant's collaboration with Merci, the revival of vintage fashion, and the irresistible allure of Parisian flair.
Here are some insights into the Gant's journey..
Do you personally have a favorite Vintage piece that you would never give away?
Oh, God. If you know how much stuff there is, well, if we take vintage in general, I have a collection at home of vintage denim, a few pieces that I treasure that I've had for a very long time. So some of those, like very old Levi's, if we look at the Gant archives, it's not the most valuable things, but it's the rarest things. We produced shirts for other brands for a very long time. So we have this and I have been looking for those specific pieces because it doesn't say Gant anywhere. It's just a little stamp at the end of the shirt that shows that it was made by a Gant factory. So we have one shirt in the archive, which is an L.L.Bean shirt, and that has a little Gant stamp. So if you don't know what to look for, you would not know it's an L.L. Bean shirt. But I know that it was manufactured by Gant. So that is very treasured. But then we also have a couple of pieces in the Design Inspiration Archive and some World War Two military jackets that are hand-painted by sailors and stuff like that, which are very valuable and also very treasured. I have them in special places, and I go and look at them once a month. 
Let's start where it all began. How would you explain the whole identity of GANT as a brand?
We're one of the original American sportswear brands from the US, born in 1949 in New Haven, Connecticut, the same town as Yale University. So we kind of grew up on Ivy League campuses, which shaped the brand from the start. We only did shirts for the first 30 years, so our button-down shirt was our icon from day one, so to speak. There was a European Gant and there was a US Gant that coexisted for 15 years pretty much. One could say we were born in the US, but we were raised in Europe. So that gives us a little bit of a different angle, but the brand is all about preppy American sportswear. That's what we've always done and will always do somewhere. So we're always talking about ourselves as the future of American sportswear. Which I think is a good description of the brand, actually. 
"My first interaction with style and fashion was always through the great American life, like you guys regularly see through the big denim brands."
Yes, totally. And you mentioned the fact that Gant kind of grew up with a European influence. What can be understood by this, and in what ways would you say this European influence becomes visible?
I think it's tricky to point it out. It's more that we're not so rigid in the way that we portray ourselves as a brand. And it's also tricky without comparison. It's almost like when you start comparing us to our competitors, that's when it becomes quite clear that we have a different infusion in, you know, aesthetics and what we do. But I think if you look at a lot of the new players within the American sportswear arena, I think they've taken the same approach, so to speak. But today it's more about the fact that the world has been global for quite a long time now. 
Sportswear has always felt like it's been around and has always been of great influence, but what makes it so special as a whole image?
To me, having grown up within the world of denim before I started working at Gant, I've been collecting vintage denim for way too long. My first interaction with style and fashion was always through the great American life, like you guys regularly see through the big denim brands. So I kind of got started there. What we did was pretty much on the academic side of things, whereas other brands might have looked at denim as workwear. But what's fascinating about it is that if you take couture and high fashion out of the pictures, that is pretty much how everyone is dressing today. Everything is based on American sportswear. If you look out there, you can count 100 people. 95 of those people are going to be wearing some kind of American sportswear, whether it's a pair of jeans and a button-down shirt, a club blazer or a pair of chinos. So I would say that it's the peacoat, a basis for so many things. This perspective opens up a very big universe of styles to kind of play with.
How can a brand stay true to its heritage while still going with the times and allowing for veining?
 I wouldn't talk about Gant as a fashion brand, and I think that is the challenge of kind of resisting falling into the different trend tracks because now it's been streetwear for such a long time. And style and streetwear have changed a lot in recent years, all of a sudden, streetwear has become a kind of luxury. And I think a lot of brands tried to kind of jump in on that. And then, when I look at what we were doing in the eighties, we were still a very traditional brand. So to me, it becomes much more about looking at what's happening with silhouettes and fabrics and tapping into the zeitgeist of what's going on. Because we've been around since 1949. So if disco is cool, okay! That's how we did disco back in, like, the 1970s. How do we make that modern and relevant? So we can always start there. To me, it's much more about being relevant in terms of silhouettes than infusing too many other styles into our part of American sportswear. 
"It's important to understand that Gant is not a fashion brand in that sense, but rather something like a style."
It is very exciting to distinguish style and fashion in this way, how would you clearly define it?
Okay, that's good. I was first with something. I mean, it depends on how you define it, I guess, because what we do is to some people, they would definitely say that we work at a fashion company. But if you take the industry as a whole, to me, fashion is something that creates trends or creates seasonal silhouettes. You know, if this is the frontline, we need to be here. We can't be here because then we're boring. But instead, we work in the same style, season after season. If you go into a  Gant store 40 years ago or today, you're still going to find American sportswear. I would say fashion applies to a person who isn't content or happy with looking the same for too long. Those people buy into fashion because they want to change.
Maybe you can have both fashion and style.
I love people who mix preppy and high fashion, or Avant-garde. Mixtures of this kind can create interesting and unique styles. Vintage has also become a big deal. It becomes a little bit diluted to the point where it's now if you want to wear streetwear today. Premium streetwear is so expensive that most kids can only afford things like a cap. But I think that the biggest change, if I look at my kids, for instance, who are 20 and 22, they pretty much stopped buying new clothes. They buy a lot of vintage, which I'm super happy about. I'm like, We've got great camp vintage, which they love. 
In your new Merci x Gant pop-up store here in Paris, there is also a mix of unique vintage pieces and a limited edition, right?
I made a small selection. So that to me is like if I see those cool kids in Paris, in Stockholm or older people as well, the streetwear today is kind of that mix between new and old. It is almost what makes it look cool today.
Funny enough, we can currently observe that we are somehow always going back to what existed before and redefining it in a certain way. Will we go back in a few years and help ourselves to the current time?
Absolutely. I mean, I am convinced that when we have a small new exclusive collection that we're launching this fall, which is called Gant 240 Mulberry Street, which is where we opened up a little studio last spring in New York to get back to where we're from. I am convinced that people will go back to this, but in a different segment. So, I mean, Y2K is already here. I'm back with the full circle; let's do Gant like in 2010. But then there's the interesting thing that you have the seventies, which was a very, very clear kind of fashion moment. And the sixties, which was way less fun in a way because it was a little bit more strict than, you know, monochrome stuff. So I think each decade has its charm.
"I have a problem walking around in the streets of Paris because I'm like taking pictures of everybody. So this, I would say is by far the best inspiration when it comes to classic American sportswear done right."
As we are meeting in Paris right now, let's talk about the collaboration you did. You mentioned that Merci totally understood the whole identity of Gant. And I think you already explained the identity really well to me. You did a whole limited collection together in the pop-up store, and as you also mentioned, you are having some great Gant vintage pieces and a limited edition – how did this collaboration come about?
I think it is great to work with people like Arthur gerbi, the president of Merci. I mean, firstly, he loves American sportswear, he is definitely a American sportswear guy. And I've always been a huge fan of Merci, I go there every time I am in Paris. So even if Merci is more, I would say, an eclectic store, especially if you look at the selection of fashion they have, especially the women's collection. It's a lot more Bohemian. It's not really based on American sportswear at all, but I think how they put together the Merci lifestyle is the same way we put together the Gant lifestyle because they're kind of selling the dream of Merci where you have a beautiful home, and dress in a certain way. So I think that they get the dream that we're trying to sell with Gant, and we get the dream that they're selling with Merci. It makes a great whole image. The T-shirts are fantastic. The hoodies are fantastic. And then, in order to kind of tie it back, I think the graphics work really beautiful. But then, based on color stories, based on the Ivy League universities. So it's like Yale, Blue, Harbor and Rent and Dartmouth Green. And then there is the storytelling.
So how does Gant feel as a brand in Paris?
I mean, we've been in France for a very long time, we are growing. But I think now, with the kind of rejuvenation of the brand, it's becoming a little bit more relevant because we've always had a lot of loyal consumers in France, but it hasn't changed a lot. It's been the same, pretty much. So, revamping the brand all of a sudden. People are reacting to this collab. All of a sudden, there's a nice buzz about Gant, especially in Paris, but I think also in France in general. And all of a sudden we have, you know, people like you who want to talk to us. And we really need to kind of become the brand that we deserve to be, and cooperations like this are part of it. I think now, and even though, yes, Merci is extremely quintessential because it's like a destination shop in Paris, I wouldn't say that Merci is the most French store. You know, they have a very different aesthetic. But when I'm looking at people in Paris and how they dress, especially Parisian women, you know, they have their boyfriend's shirt, a perfectly worn-out pair of 501´s, really nice heels. They do American sportswear better than anywhere else in the world. Same thing with the guys. You know, it's shirts, old broken chinos, and a peacoat. I have a problem walking around in the streets of Paris because I'm like taking pictures of everybody. So this, I would say is by far the best inspiration when it comes to classic American sportswear done right. It's super sexy, but it's never vulgar. It is a specific kind of elegance, and I could spend hours looking at it.
As an outsider, I have the feeling that in France, you also get the quality issue in the cradle.
That's what I love about this market is like if you want a good button-down shirt, you go and buy one from Gant because you know it's good. And then, you know, you can buy the other stuff from other brands, but they kind of cherry-pick. I think that's also why a lot of them all like really old French brands, like Saint James that has been around for, you know, a hundred years now. And it has not changed anything because, like c'est classique, like wild change, and it also makes it really hard because they never want to change. So it's like you have to kind of come on and try the variety jackets, not some classics.