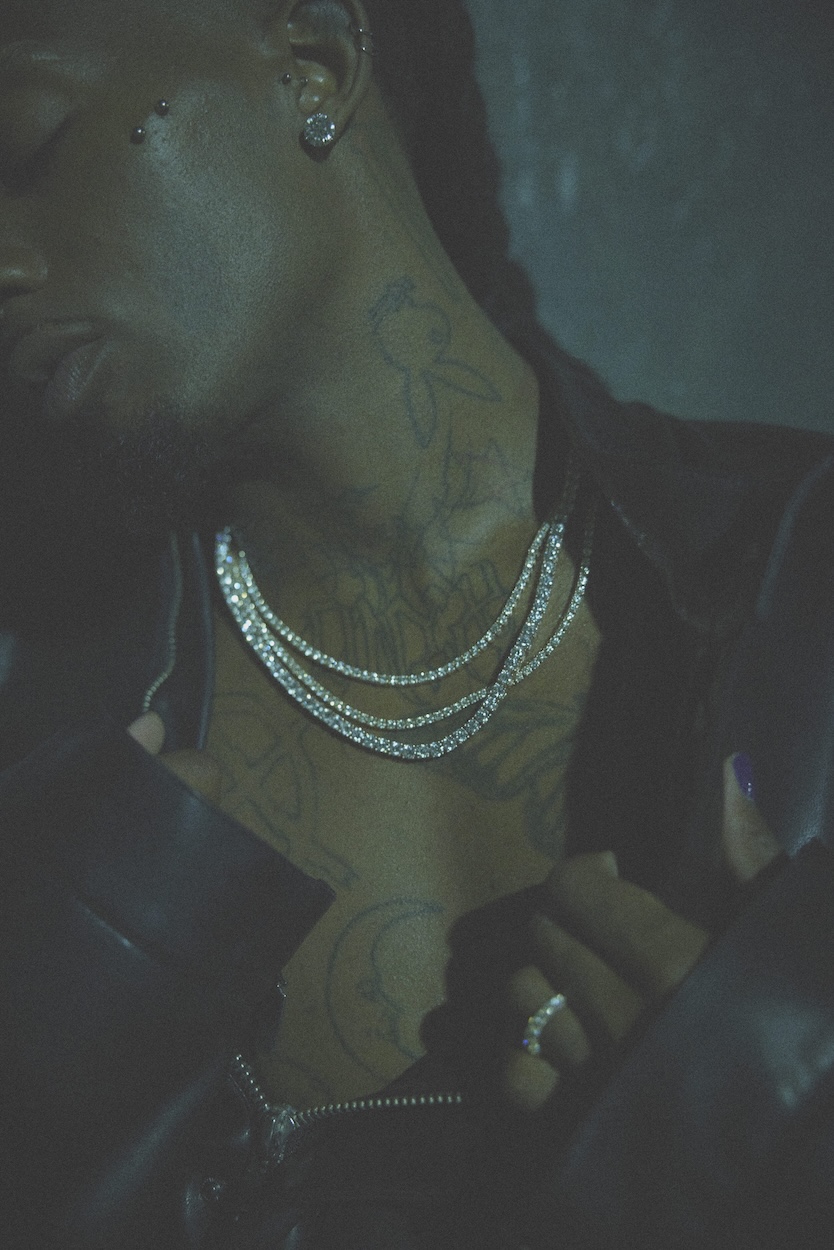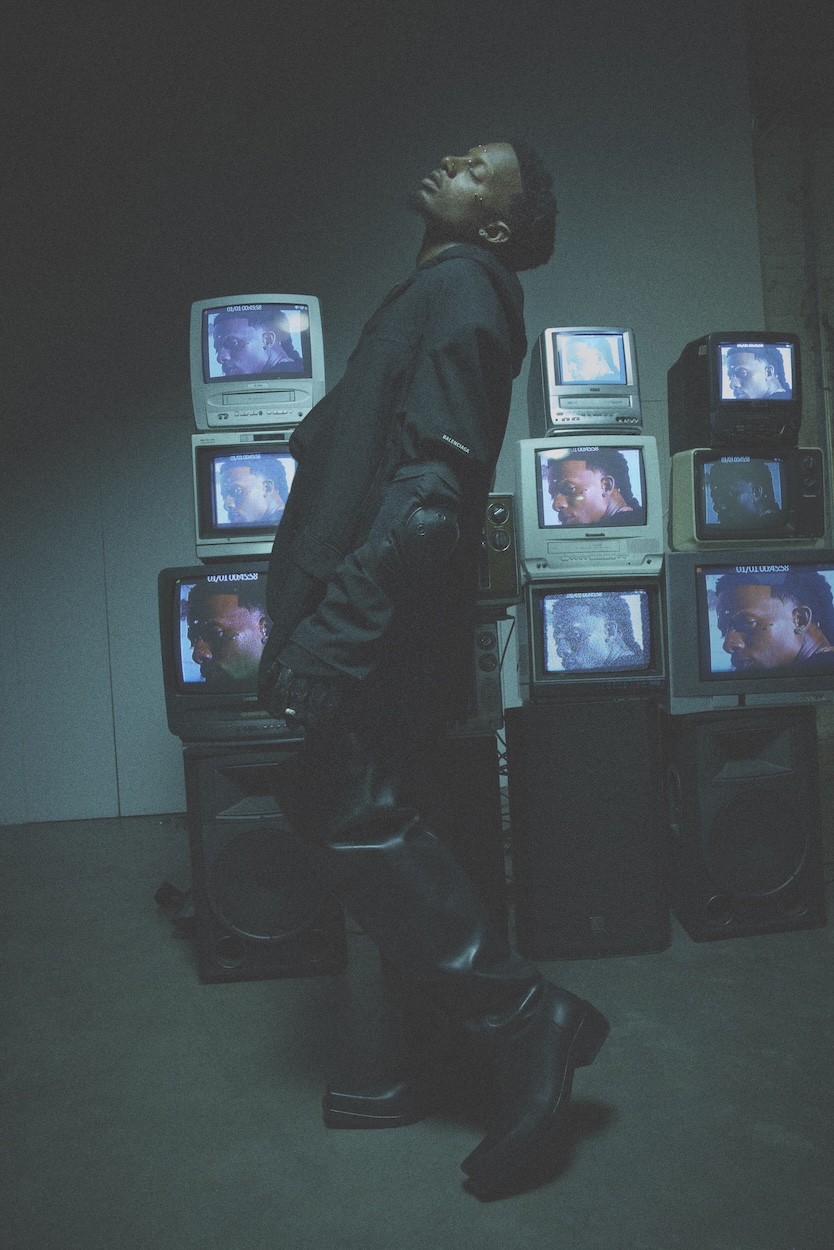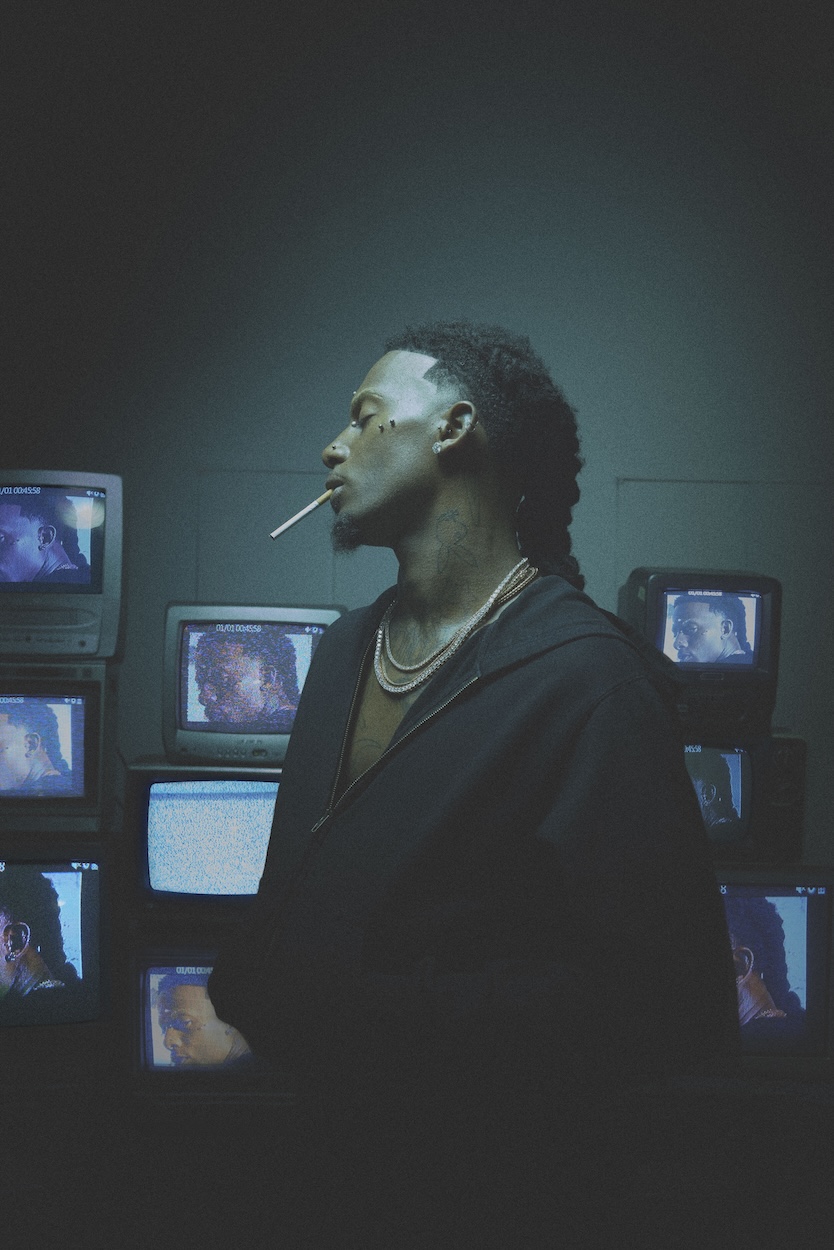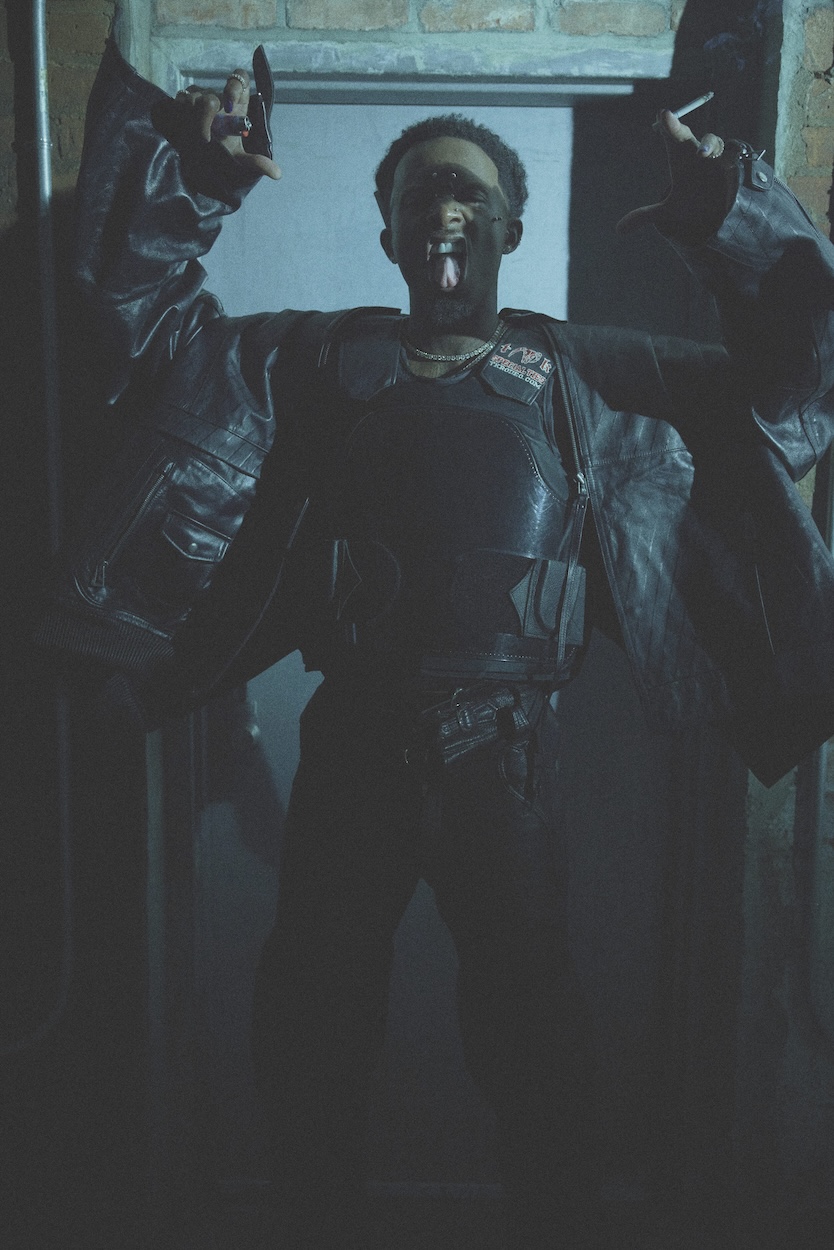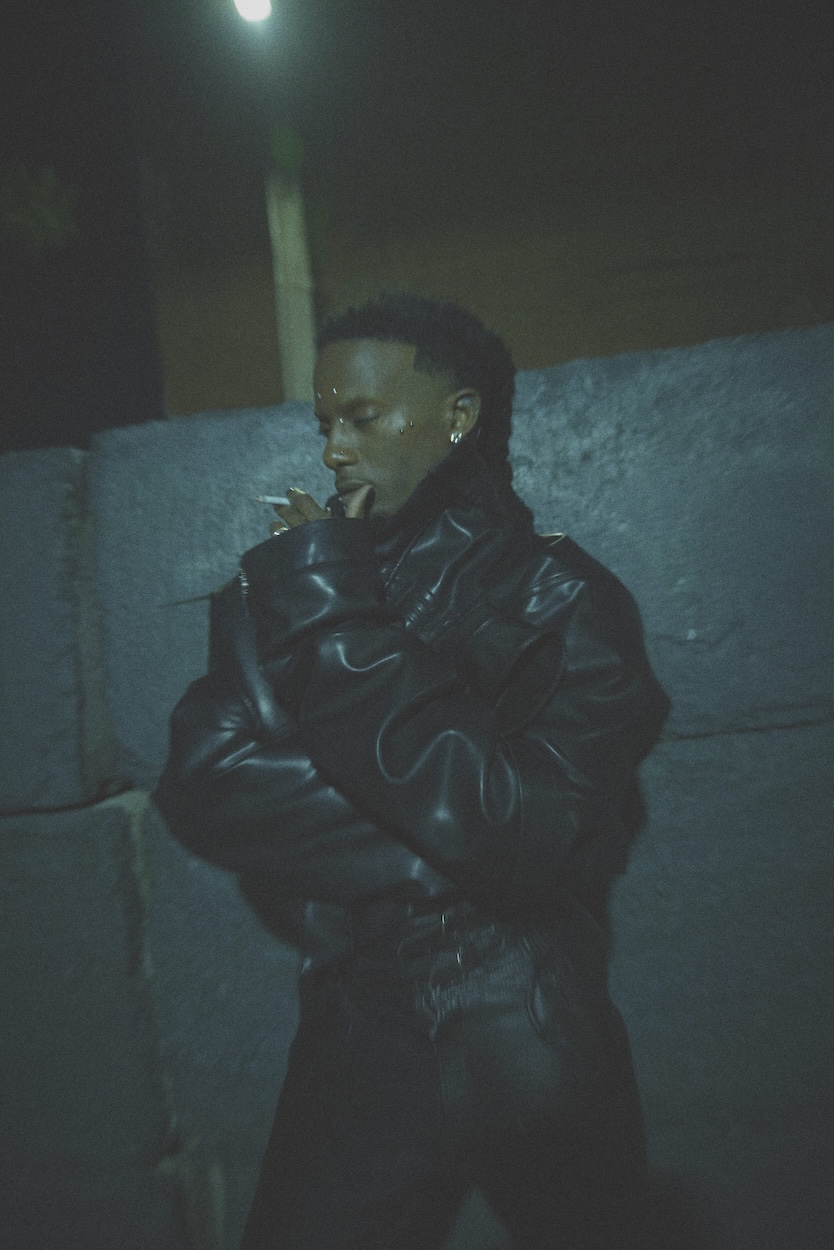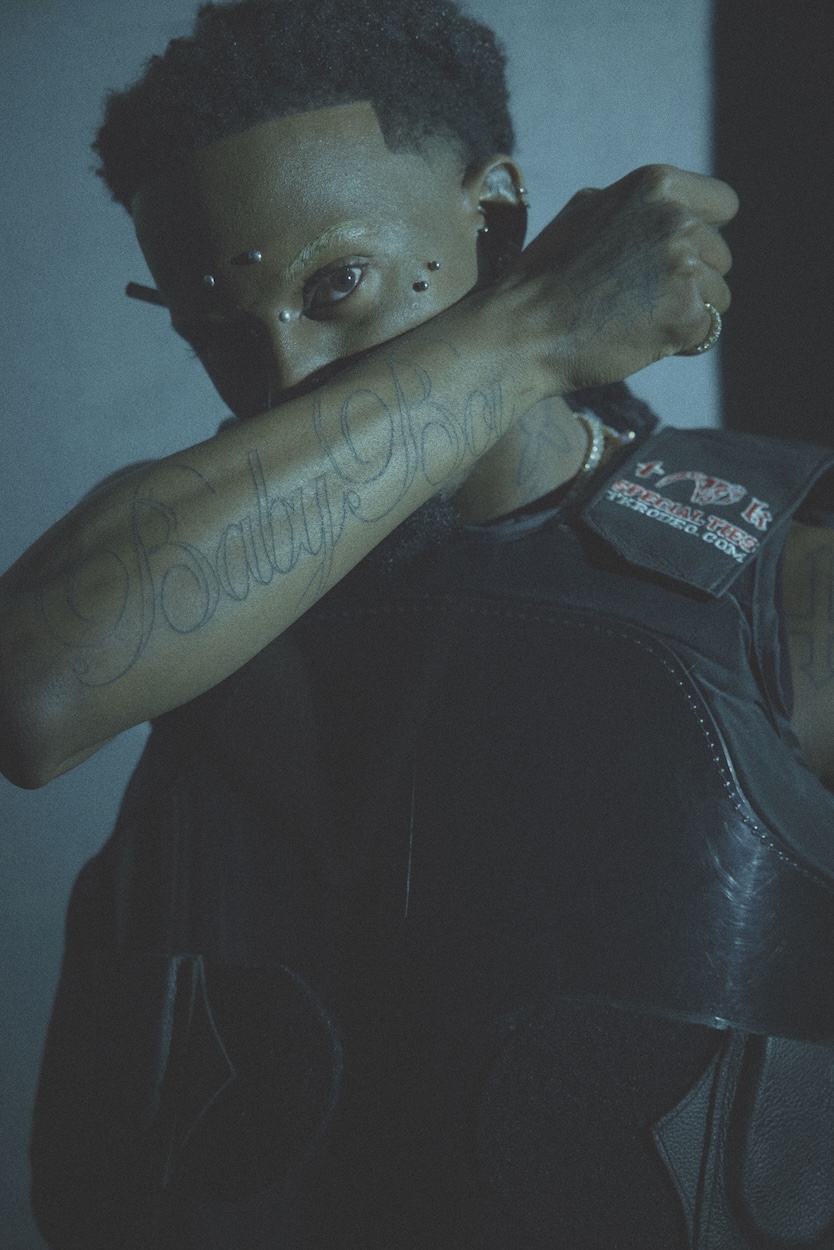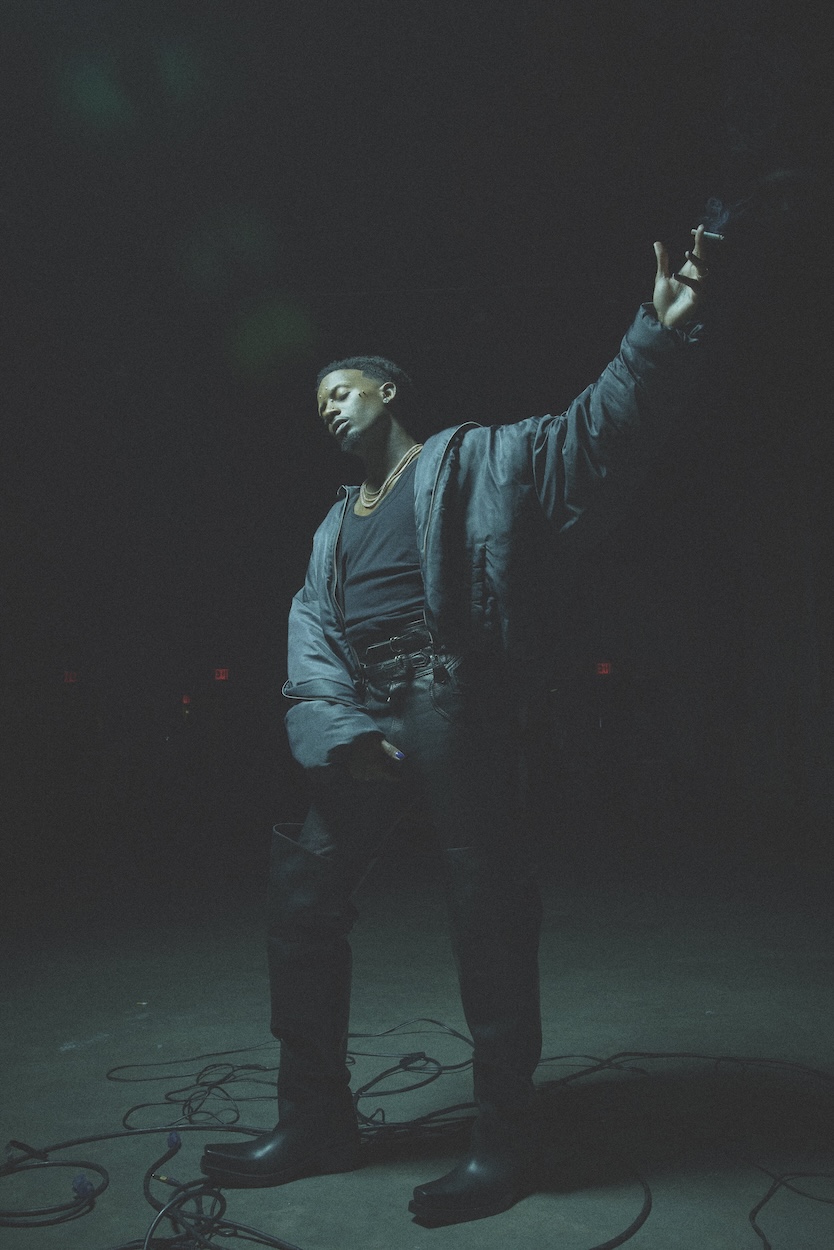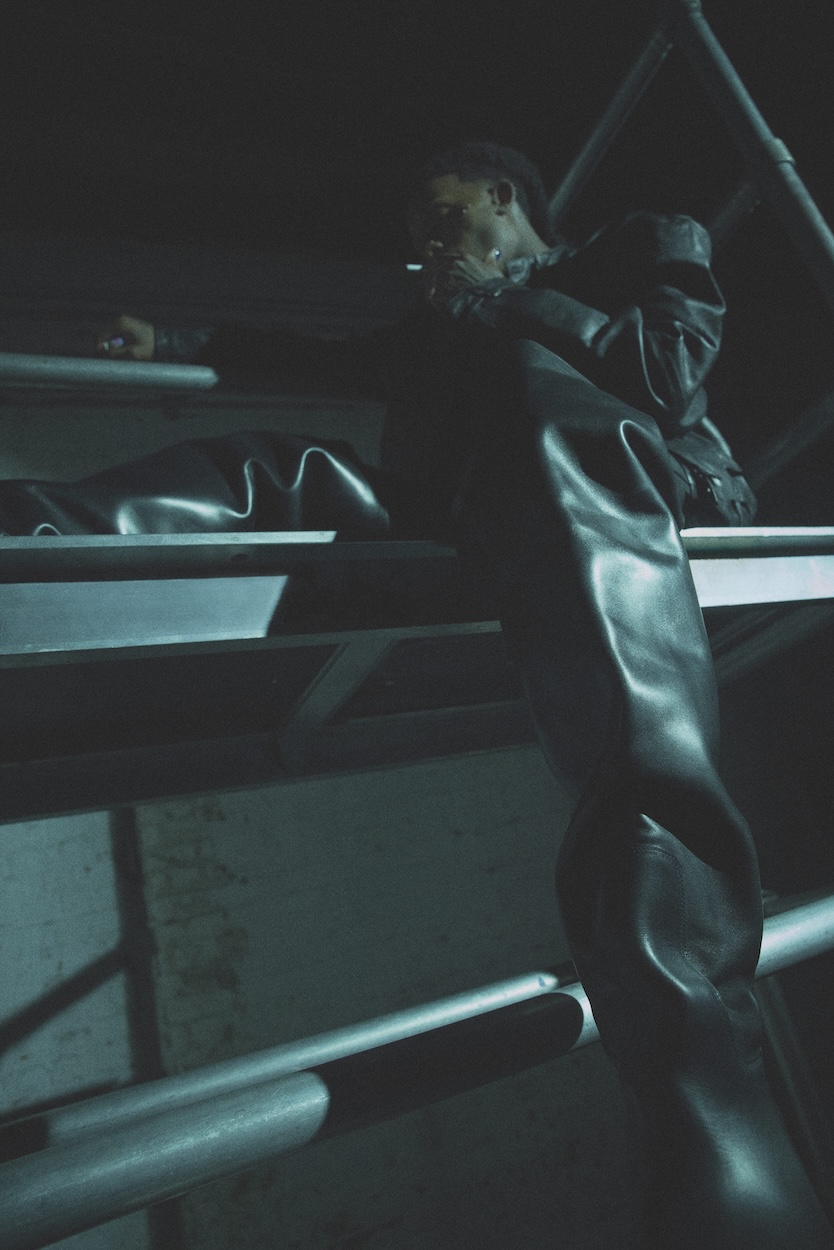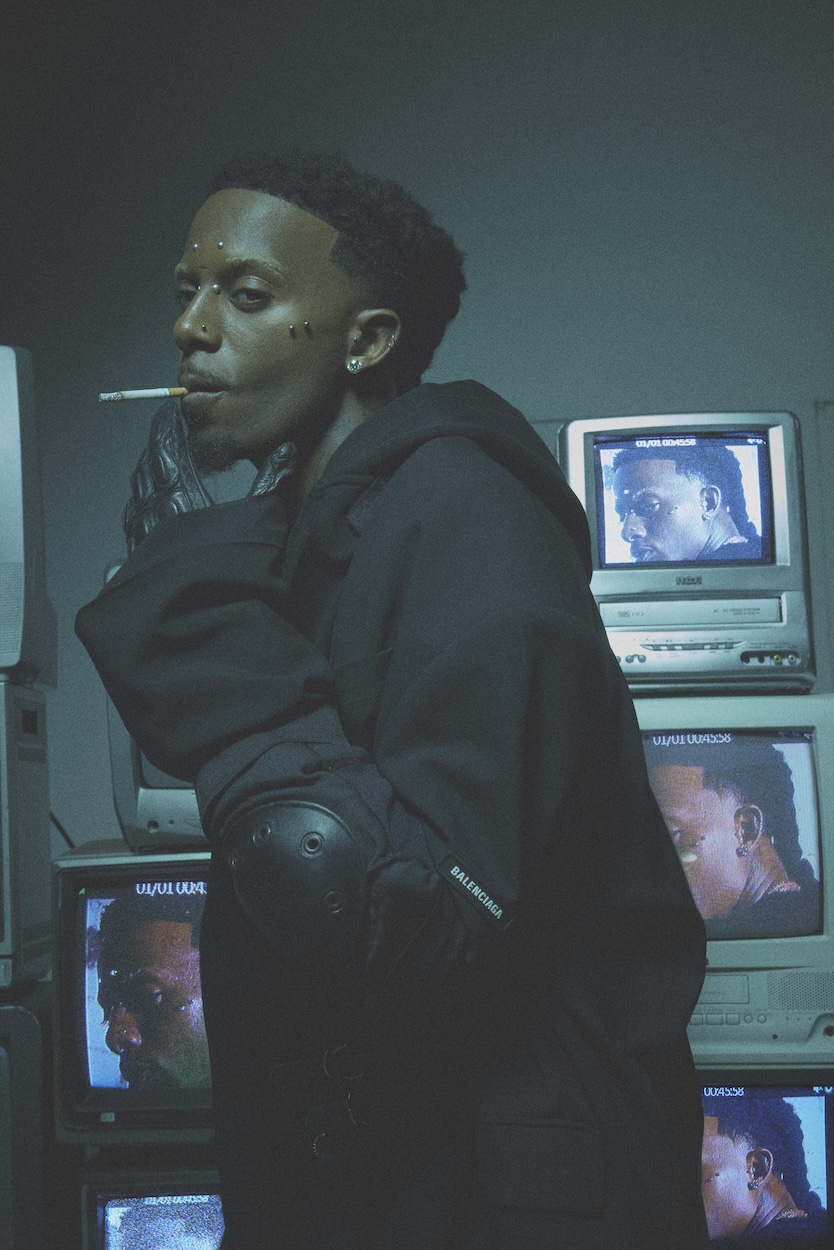 NUMÉRO BERLIN #ZUKUNFT X PLAYBOI CARTI
"I work every day as if I'm not who I am, and I don't have what I have. That's enough to keep me going every day, and like I said: Anything that you work at, you can get to that level."
With your multi-continent arena tour Antagonist on the horizon, did you ever think you would be where you are today?
I'm very blessed. It's just very surreal, and I want to take advantage of the moment and give everything the best I can give it. As a kid, I dreamed of being a superhero. But, every day is a blessing and I'm just happy to be here, you know what I'm saying, and do the things I do for the world.
Do you feel like a superhero?
Yes, some days I do. I feel like a superhero with my kids, for sure.
Where do you go from here?
I just keep creating, you know, it's all about the art and just pushing the boundaries. I'm from Atlanta, I come from nothing, but that's the vibe and you just keep working. Anything that you continue to work on, you get there. I work, I stay in the studio 24/7. I never changed when it came to my work ethic, I work every day as if I'm not who I am, and I don't have what I have. That's enough to keep me going every day, and like I said: Anything that you work at, you can get to that level.
Has it always been your nature to dream big?
Yes, I most definitely have to. Atlanta is most definitely the home of hip-hop, and I feel like when it comes to the music in Atlanta, we have a lot of creative artists coming out of Atlanta every day. Seeing someone start from here and get to there, it influences everyone else. That's why you get a lot of new vibes and new sounds and new styles coming out of my city, because everything surrounding it has just fully taken off.
Tell me about that community. What was the process like from Death in Tune to your self-titled mixtape, where you were working with people like A$AP Rocky?
Everything is organic. Everything happens for a reason. Me and Rakim was one of the best things that could ever happen to me in my life. He was very genuine and everything was very organic and he's a genius and it's kind of hard to not pick up great things being around great people, you know? I feel like the rooms that you surround yourself with most definitely can alter whatever is going to happen in your career. You put yourself in a room with people who are not being positive or not this and not that, then that's the type of energy you don't have. Put yourself in a room with the energy you need. Sometimes, a lot of people start off in a lot of rooms, they might need to get out, that should be enough to make you want to go out and go get it, too. Because this lifestyle is the best of both worlds. You got where you come from, you got where you're going, it's just balancing. You might take the positives from being in this fucked up situation right here and use that as a plus when you get your followers. I get a lot of my swag and a lot of my vibe from Atlanta, being around different people. I didn't grow up with a lot of rich people, I've never had a rich partner or rich homie. So it was the stuff that I've been doing, the way I move is how I was raised. We don't take everything that we got from where we come from, but we take the positive things.
"You put yourself in a room with people who are not being positive or not this and not that, then that's the type of energy you don't have. Put yourself in a room with the energy you need."
Did you always have a sense of yourself as being an artist?
 I always loved clothes. I always loved fashion. I always loved cameras. I love graffiti and I love street culture. I love the skate culture. I love the rock culture. My mom, she's from New York, she was a big impact on my life because she showed me a lot of different things. My mom wasn't just stuck on one thing. So I was the cool guy in the hood, I was the one trying new things. Like, I think I was the first person in the hood wearing skinny jeans.
What does it feel like being that person in the community, did you feel like the things you were doing influenced the people around you?
I never did it for an audience. Everything I did, I did because that's the way I felt. Expressing my feelings with the way I dress, with my expressions and the way I move, that's how I start. And then, you might get a reaction, you see the people that you're inspiring, but everything is for the self at first.
So, were you surprised when songs like Sky got so much traction and resonated with so many people?
It's a blessing. When I make music, my goal is for everything to be relatable. Like, I might have a song and it might be uplifting. I might have a song that has a fast pace and you might have people that rock out to it or a different audience that actually works out to it. When I dropped a Whole Lotta Red, a lot of people told me they were working out to my music, it's some hard 808 sound. I thought that was the coolest thing ever because these are the type of people who probably wouldn't, or weren't, listening to me. It's most definitely a great feeling. It's a blessing and I appreciate everything that God laid in front of me. I just want my music to be relatable, I want my music to be heard, I want my music to touch a lot of people. And that's what I'm here for, pushing the boundaries, bro. That's it.
Is that what motivates you most?
I'm taking this shit to the next level at all times with everything I do – from the music to the clothing to the lifestyle. This is the only thing I'm good at. And I love doing what I do. I just love making people smile and making people happy. That's my goal for my music. You can't make everybody like you, but I appreciate the people that do relate to my music and I appreciate people that do try to listen to my music. If you don't, if you don't like it, it's understandable. There are hundreds of artists out there, but I most definitely have a lot to show the world. I just really would love to push the boundaries and show the world that I have a lot more in me. I have a lot that you guys haven't seen yet. I have a lot. It doesn't stop. Everything drives me. Everyone, you know, my family, my fans, my friends, my kids. Just that alone makes me wake up and want to go get it. The night I dropped my album, we were in the studio the same night making new music. I'm not there yet at all. The goal is to get there. And when I get there, I probably won't even realize I'm there. I probably would be saying, I'm not there yet.
Do you think your change in circumstance has changed the way you write music?
Yes, lifestyle, and regular human situations and stuff like family and girlfriends. Yeah, that plays a big part in my music. Yes, yes.
But your mentality hasn't changed, right?
Yes, sir, exactly. Definitely.
Do you feel you write about different things now?
 Yes, I have a lot to say. I'm really alone here, I stay by myself a lot – other than my family and my team, Opium – but other than that, I'm usually by myself, just me and my two engineers. So, sometimes, I just come to the studio and going on the mic is like keeping a diary.
Would it be fair to say that your lyricism has become more internal over time?
I feel like my mind is just so broad and I'm really onto the next thing so fast. When you think too hard about certain things, it stops you from being creative. Like, it just alters certain shit. So I really try to stay out my head, I try to stay out my phone, and I just try to lock in. I'm in my surroundings. I've been recording in Paris, I love Paris. Amazing. I was recording, in a cave, for like three months, and all the music that came out of that is just chaotic and crazy. Then, I'm in a glass house, somewhere in the hills, and the music there is just very good to the ears. And then, I'm in Atlanta and the tensions are just high and the music is biting. So, it's the little things like that that keep me going, because I'm just trying to talk to myself.
I get the feeling that you've always had a sense for your trajectory, was there a moment you knew it was really happening for you?
I'm a very humble guy, but since I was a little kid, with my mom and everything, I knew I was the shit, anything I did, that's my vibe. I was doing this shit by myself. I was going to the studio by myself. I was a little kid. I always knew I had to do something. You know, I wasn't going to be, like, assed out at my mom's house. Like, nah, I had to make something out of myself. I knew I wasn't going to college – I wasn't that type of guy. I had sports, and I have rap music. Those are the two things that I was good at. And I had to choose one, I didn't have that many options. I had no other choice but to take advantage of the situation I am in and be blessed for everything that comes to me, and take it with a grain of salt and keep going. And like I said, I ain't dead. And when I do get there, I'll probably be saying the same thing: I'm not dead. You know, this album right here is – I say this for everything, but – I think it's going to be my best album because I'm just popping it. It starts with music. That's it. As long as I got that, it's up.
Tell me what's next, tell me about the new album.
It's very important to me because I feel like I have something to prove. I'm just excited, you know? This is my moment, this is the one for me
"I always knew I had to do something. You know, I wasn't going to be, like, assed out at my mom's house. Like, nah, I had to make something out of myself."