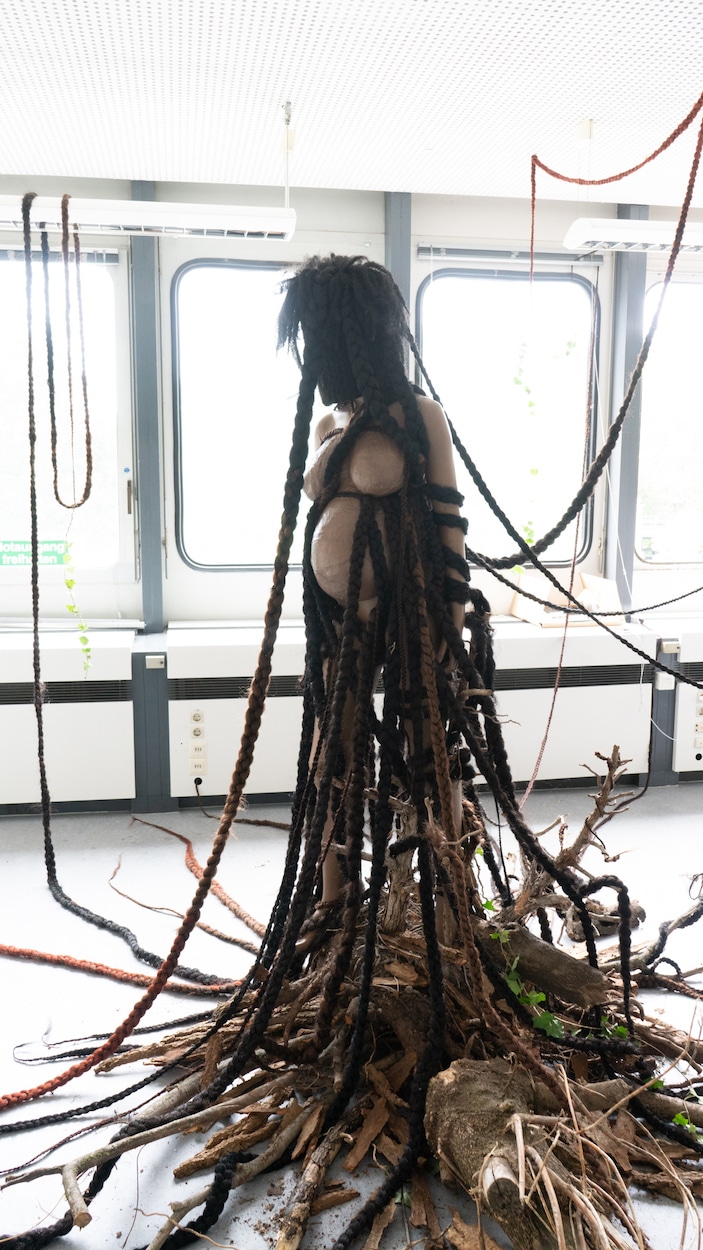 BERLIN ART WEEK X ALINA MANN: Departure – Räume lll
Berlin architect and artist Alina Mann presents the exhibition DEPARTURE – RÄUME lll at the former Berlin Tegel Airport from September 13 – 18, 2022. It forms the 3rd part of the exhibition series RÄUME with over 60 participating artists and is part of the BERLIN ART WEEK.
RÄUME, founded by Alina Mann, intervenes in the moment of functionlessness and opens a dialogue through an artistic guest performance with more than 60 participating international artists. RÄUME have chosen the Tegel Airport for their exhibition. The place is currently experiencing the dissolution of it's purpose. Tegel at this moment is Departure – departure, arrival or onward travel, without knowing where the journey will lead to. A large-scale work of art will be created on site on the ground between the air cargo hall and Terminal A. For a limited period of time, the places are given an aesthetic meaning that suggests a new beginning. The artists, who enter these places have a deep understanding of the uniqueness of the context, of the energy that once flowed through these spaces. All artists are willing to be part of a transformation and a group committed to dialogue. RÄUME is an exhibition series for places without function, which seem to be only a shell. Places that are no longer accessible, are about to be demolished or are waiting to be restructured. Spaces that are hard to find or have become faded landmarks due to their monumental appearance. RÄUME founder Alina Mann was born and raised in Berlin. She is influenced by long working stays in Los Angeles, Rio de Janeiro, Dubai and Bangkok. She is an architect with heart and soul and finds a complement in art, as client wishes, budget and strict urban planning specifications regularly deny her absolute freedom.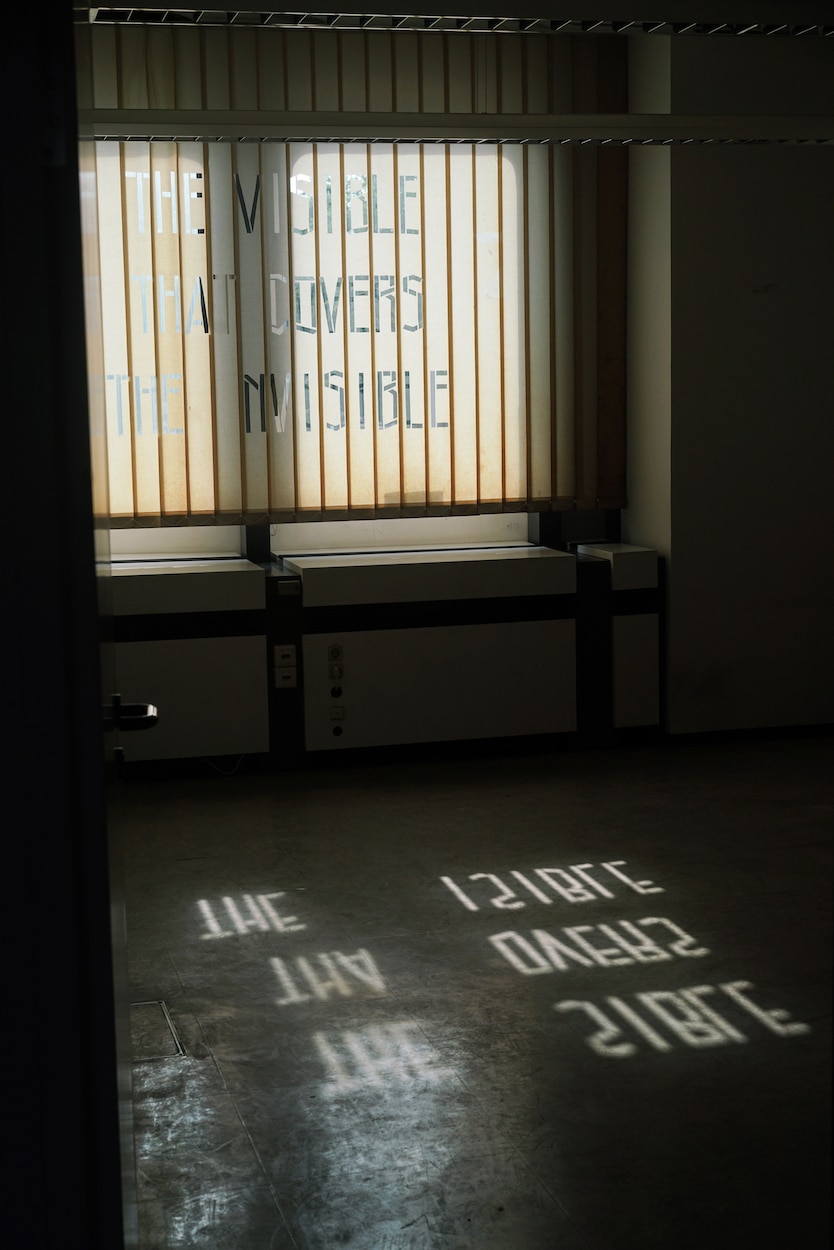 "Departure is a moment. The moment when we leave something in order to arrive somewhere else, let go of something in order to accept something else, look back on something in order to be able to look forward. Departure gives the direction or leaves everything open" – Rebekka Csizmazia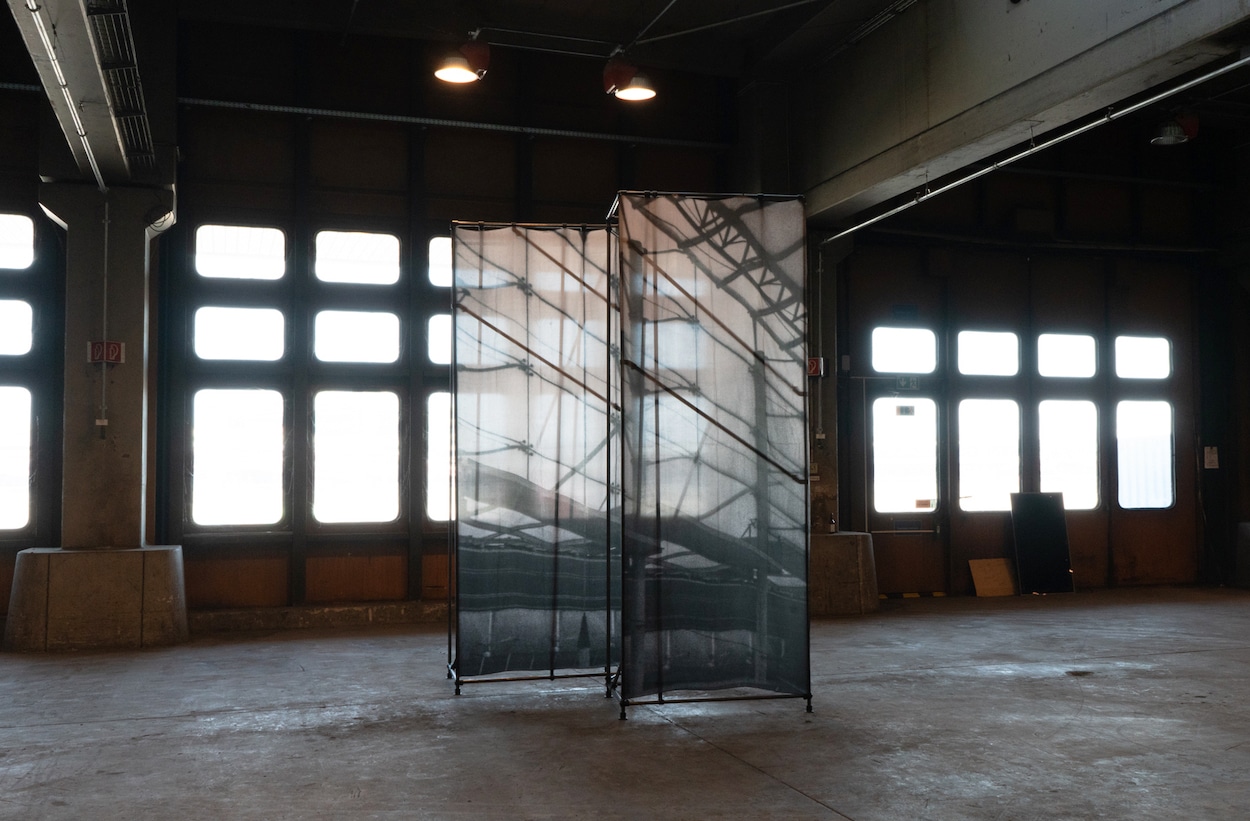 ARTISTS:
ANTOINETTE ADAMS; CHRISTIAN AWE; NOAH BECKER; ALLAN BESTLE; JOHN BOCK; ROLAND BODEN; SLATER BRADLEY; MAXIM BRANDT; ANINA BRISOLLA; ANNIQUE DELPHINE, BRAD DOWNEY; AMÉLIE ESTERHÁZY; PLASTIQUE FANTASTIQUE; HEINER FRANZEN; MAIA FRIEND; HALLE FROST; LUKASZ FURS; JAY GARD; PAUL GLEASON; GABRIELA GOTTSCHALK; LENNART GRAU; ANDREAS GREINER; KASHI GROBE; FEE GLORIA GRÖNEMEYER; STEF HEIDHUES; RENÉ HOLM; FLORENTINA HOLZINGER; ALEXANDER ISKIN; MAREIKE JACOBI; FLORIAN JAPP; MICHELLE JEZIERSKI; MARKUS KEIBEL; JOHANNA KEIMEYER; PETER KLARE; KATJA KOEBERLIN; SCHIRIN KRETSCHMANN; JINY LAN; JEEWI LEE; HEIDI LEE; RUTH LEWIS; NIKOLAUS LIST; ANPING LIU; XIAOER LIU; XIAO LU; KEVIN LUEDICKE; GAVIN LYNCH; ALINA MANN; JONATHAN MEESE; SANDRA MEISEL; HUANG MENG; ANDREAS MÜHE; OLAF NICOLAI; MANFRED PECKL; MARLENA PODOLSAK; THOMAS RENTMEISTER; MICHAEL SAILSTORFER; MARKUS SCHALLER; IAN SHEVACK; SOULKISSESARTS; Y-UL SUH; FRED UNRUH; ROGIER VAN DER ZWAAG; SVEN VOLLBRECHT; ALBERT WEIS; SINTA WERNER; MARTIN WERTHMANN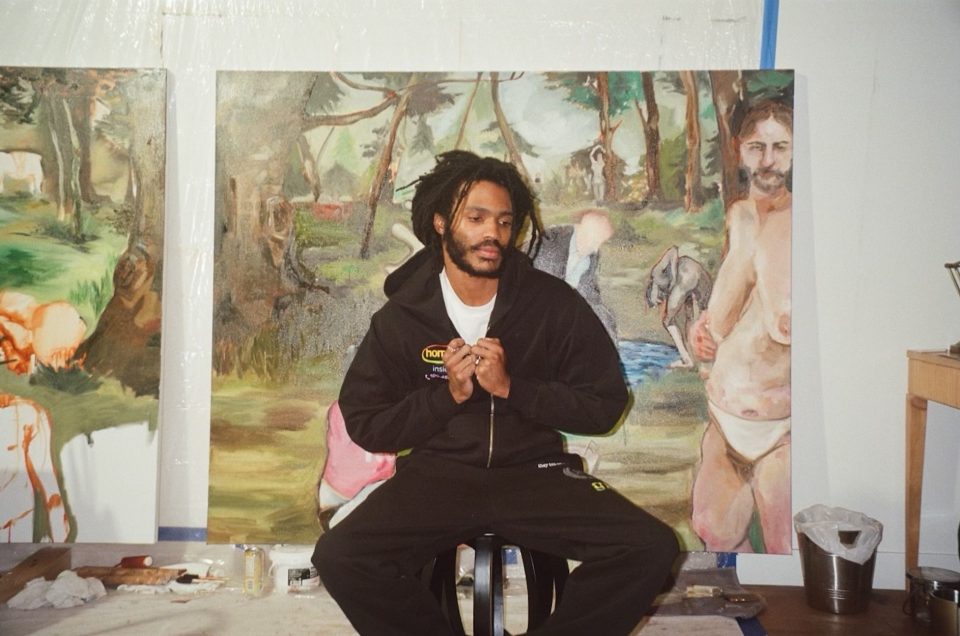 BRYANT GILES "I'M ALIVE?" AT SCHLACHTER 151
Prepare to embark on a transcontinental journey of artistic introspection as Bryant Giles,…
IN CONVERSATION WITH SVEN MARQUARDT
This year, Berlin experienced a special kind of fusion: Club culture merging with denim…