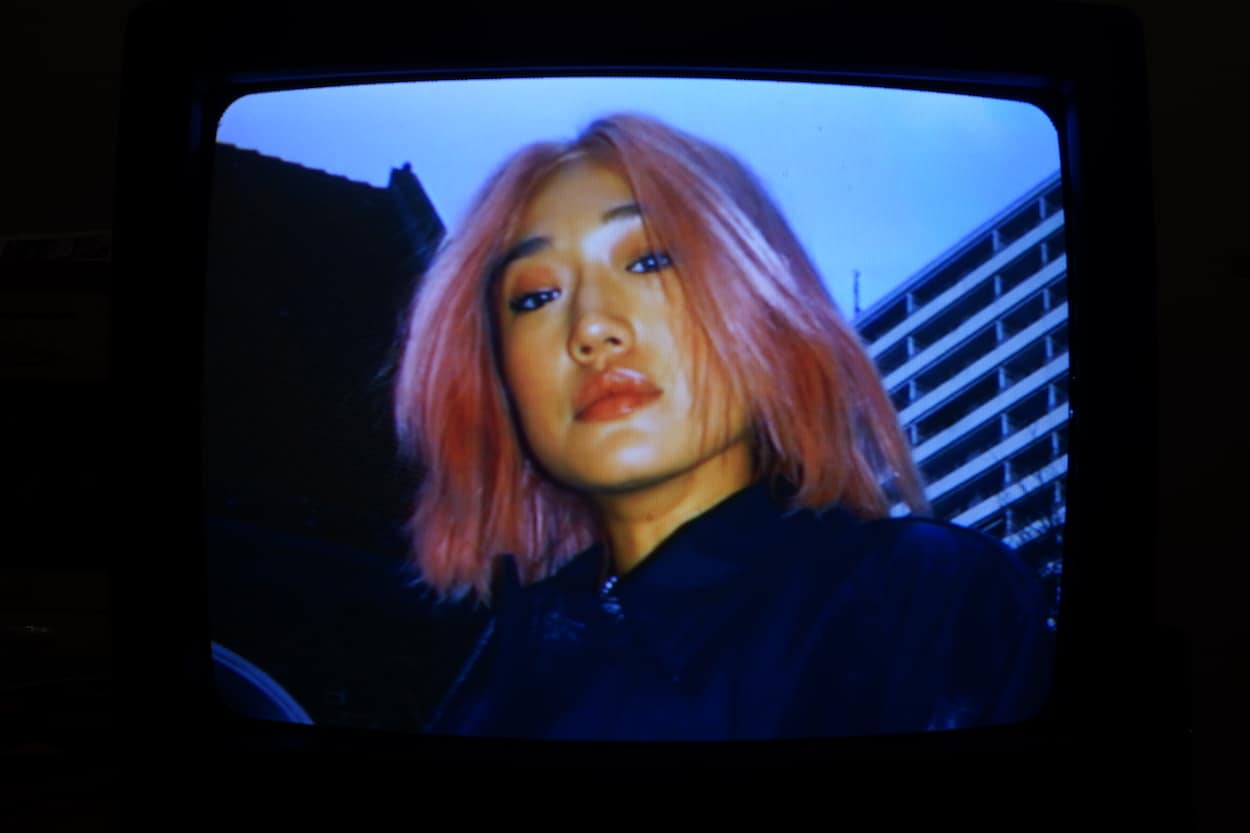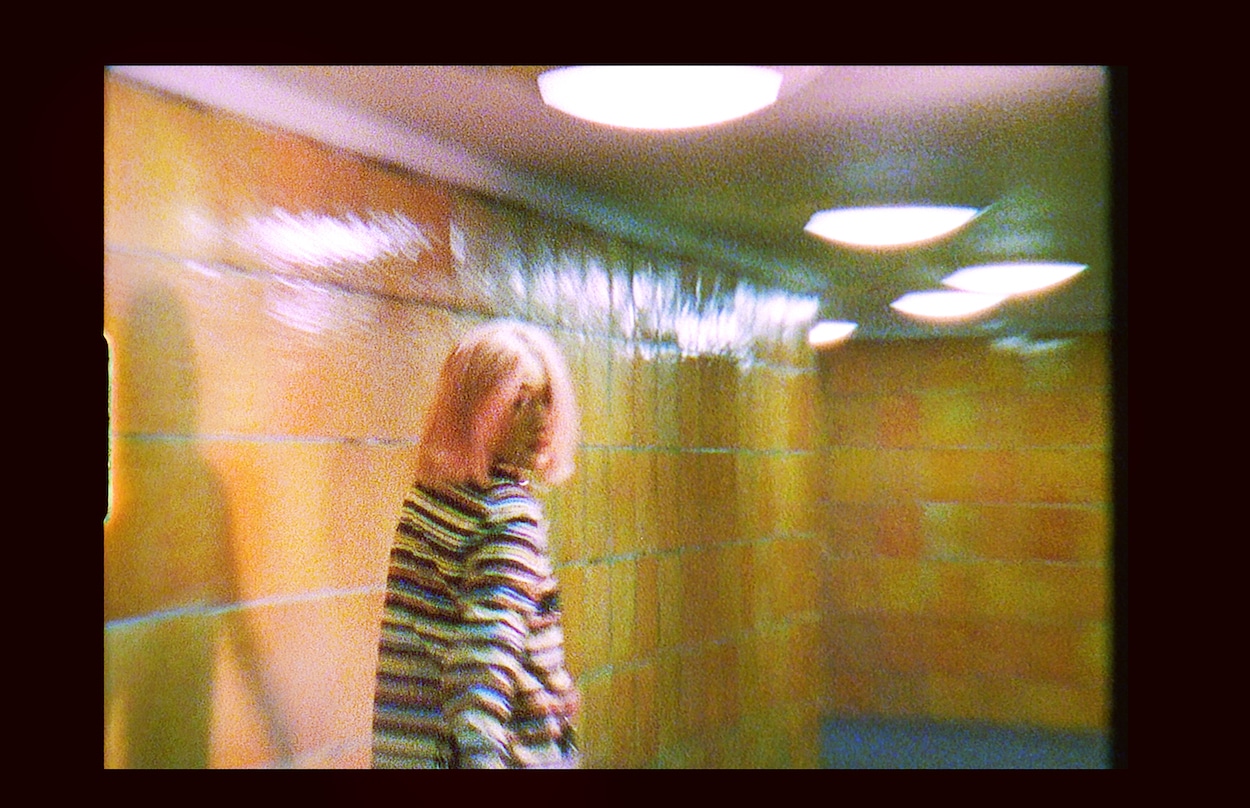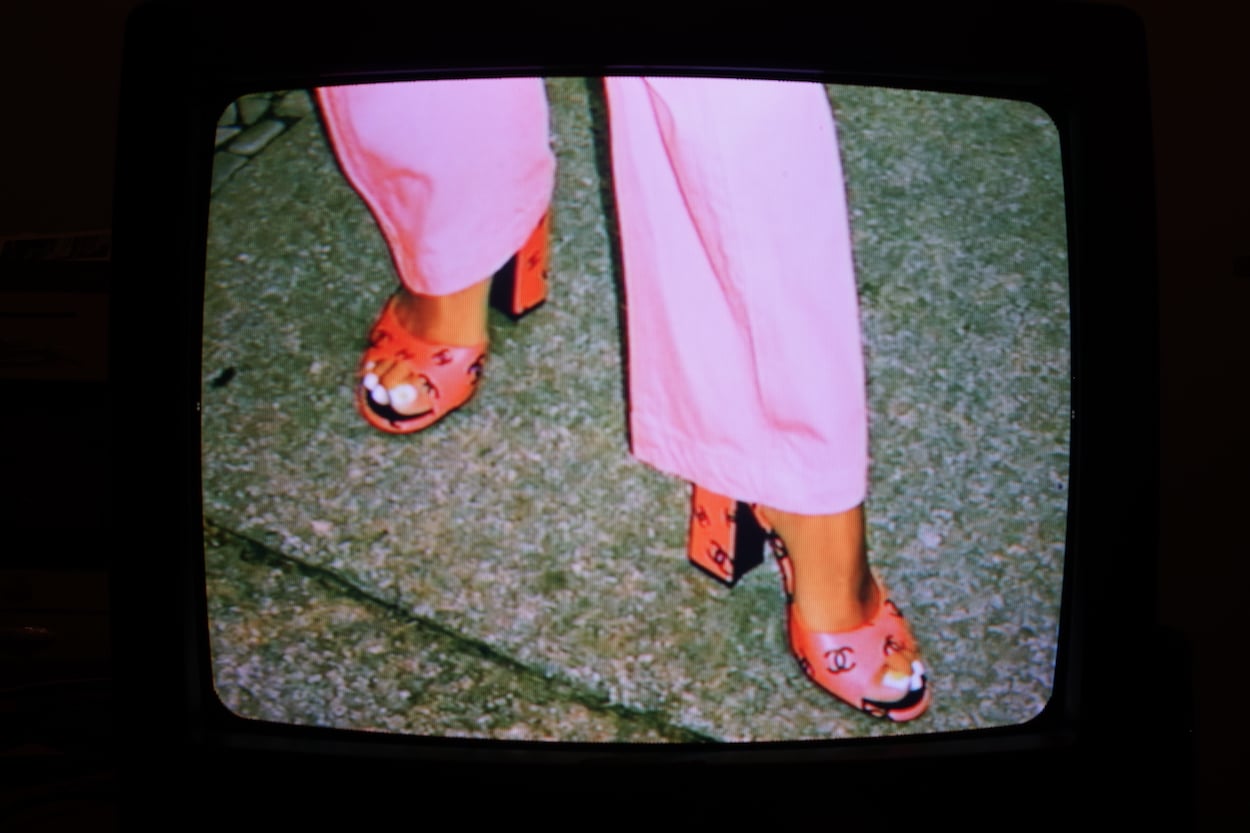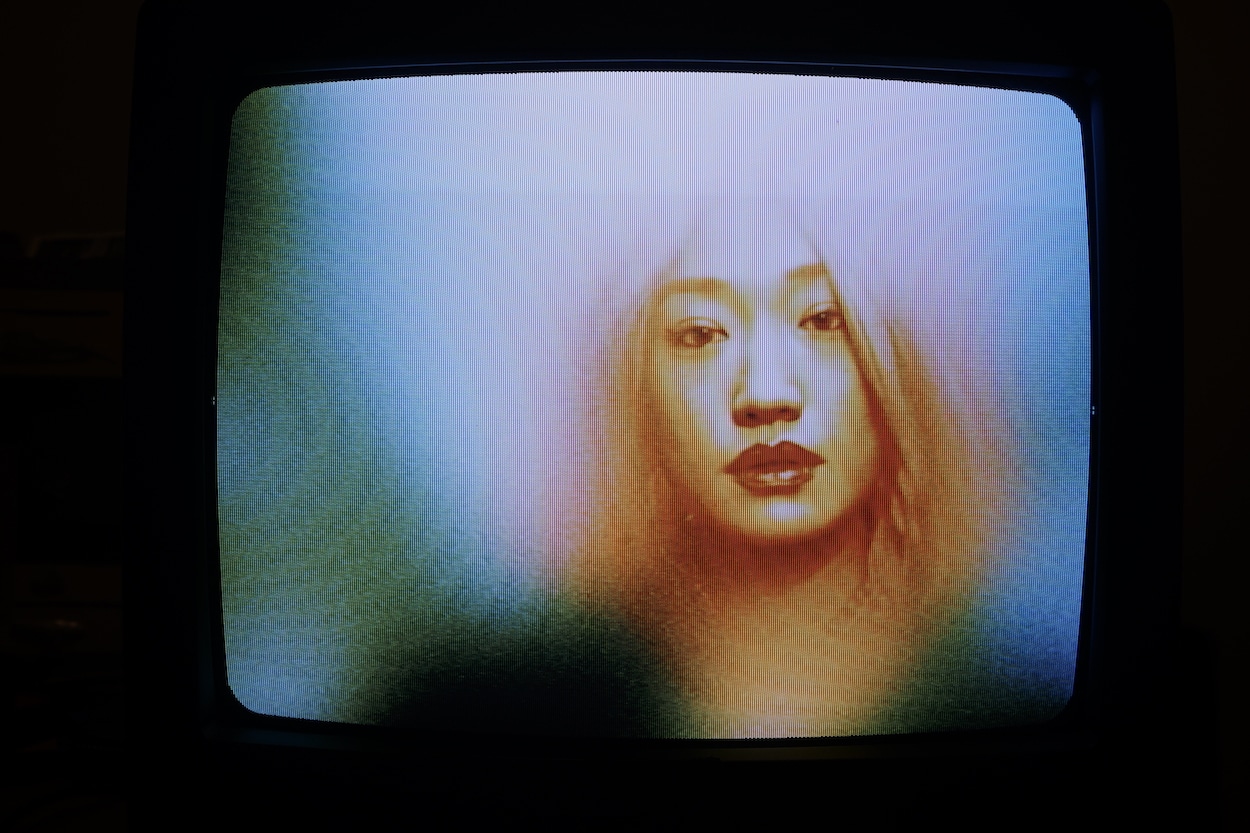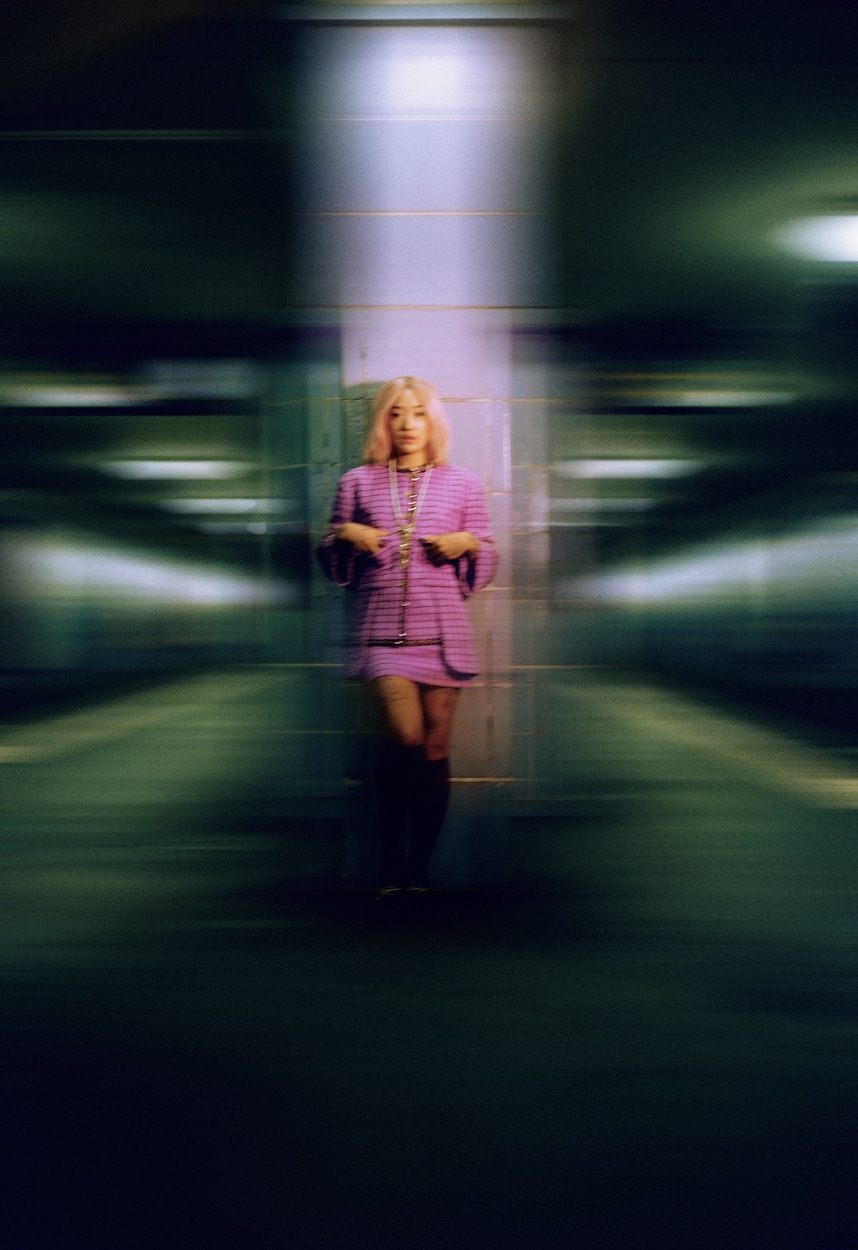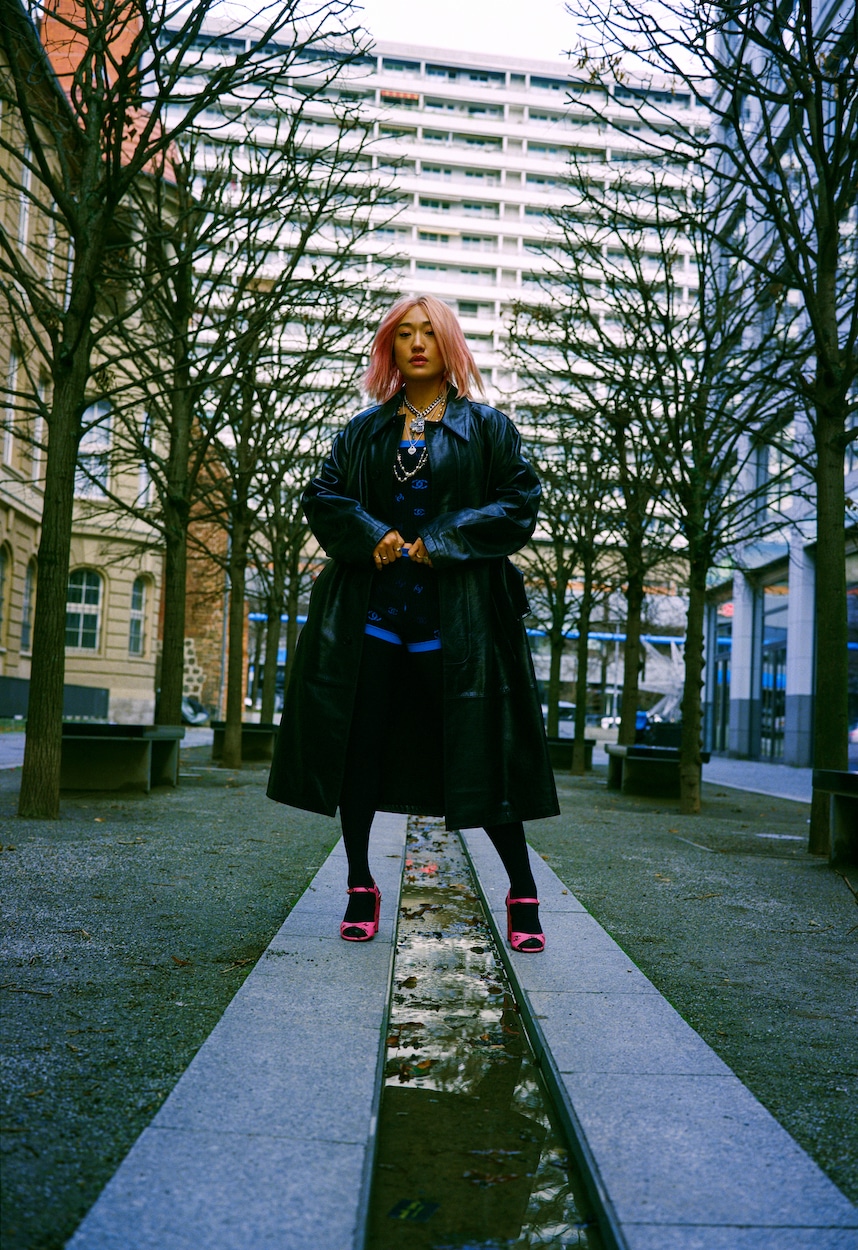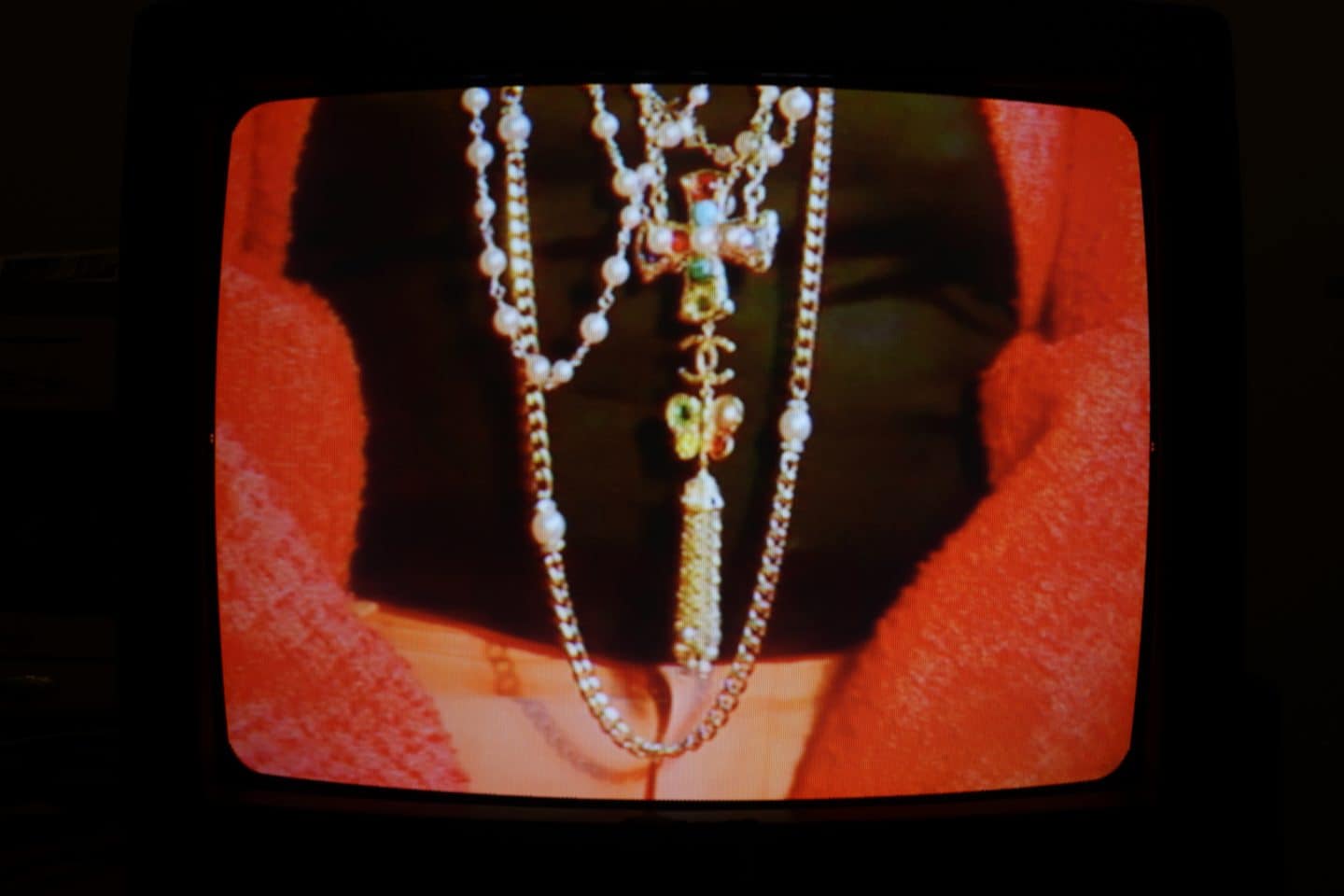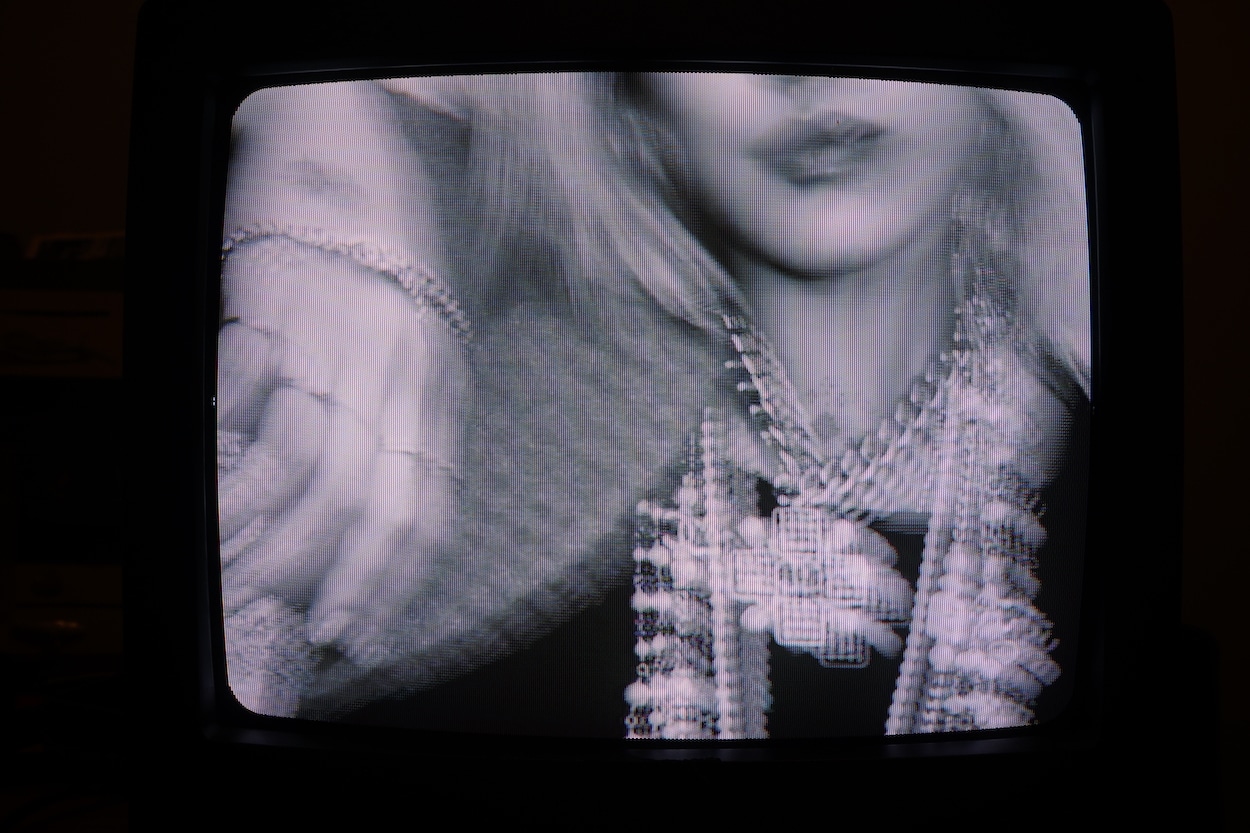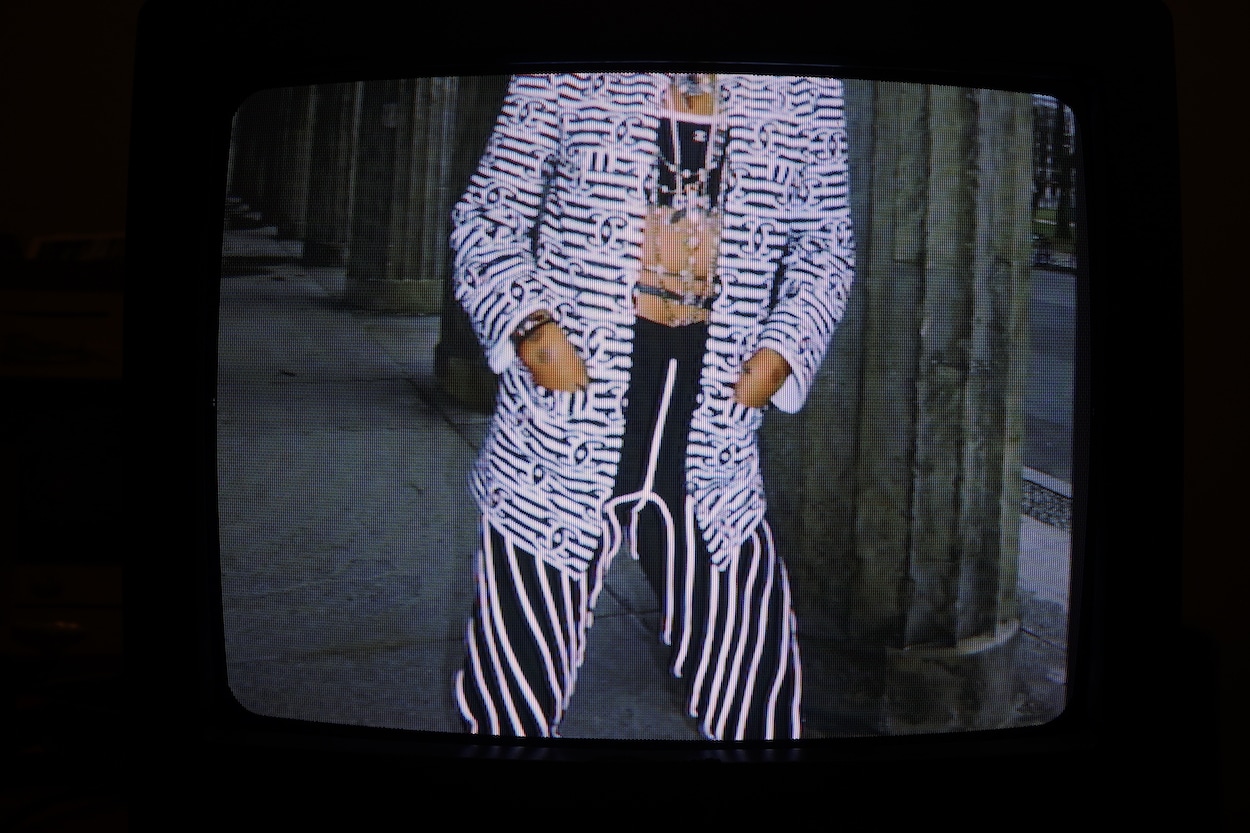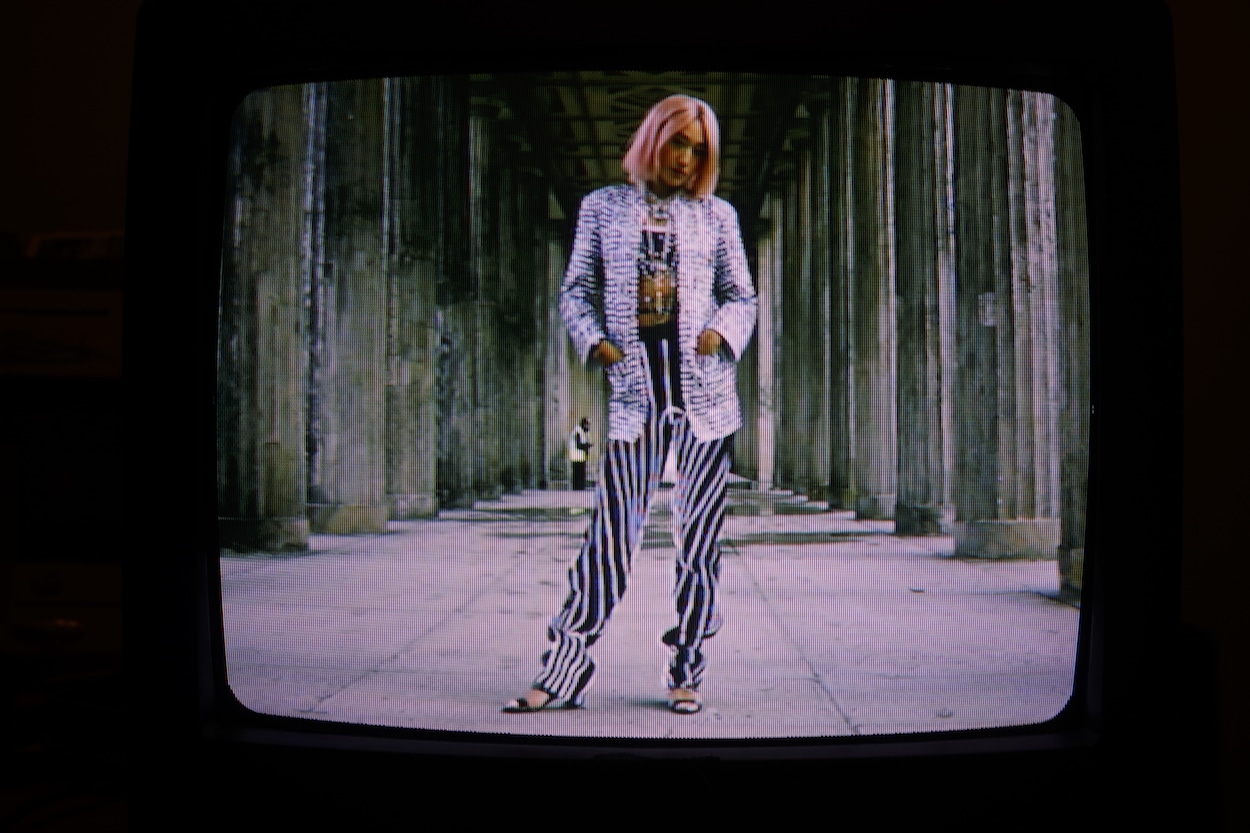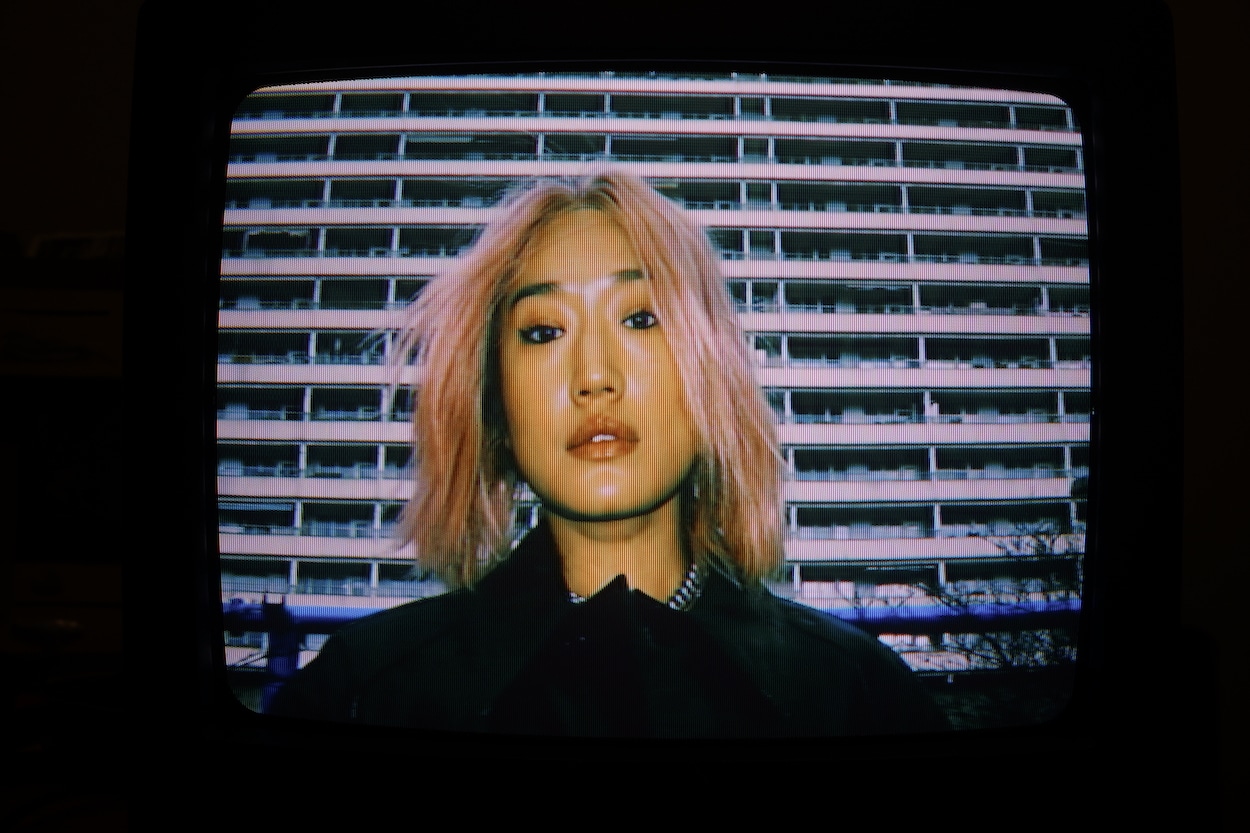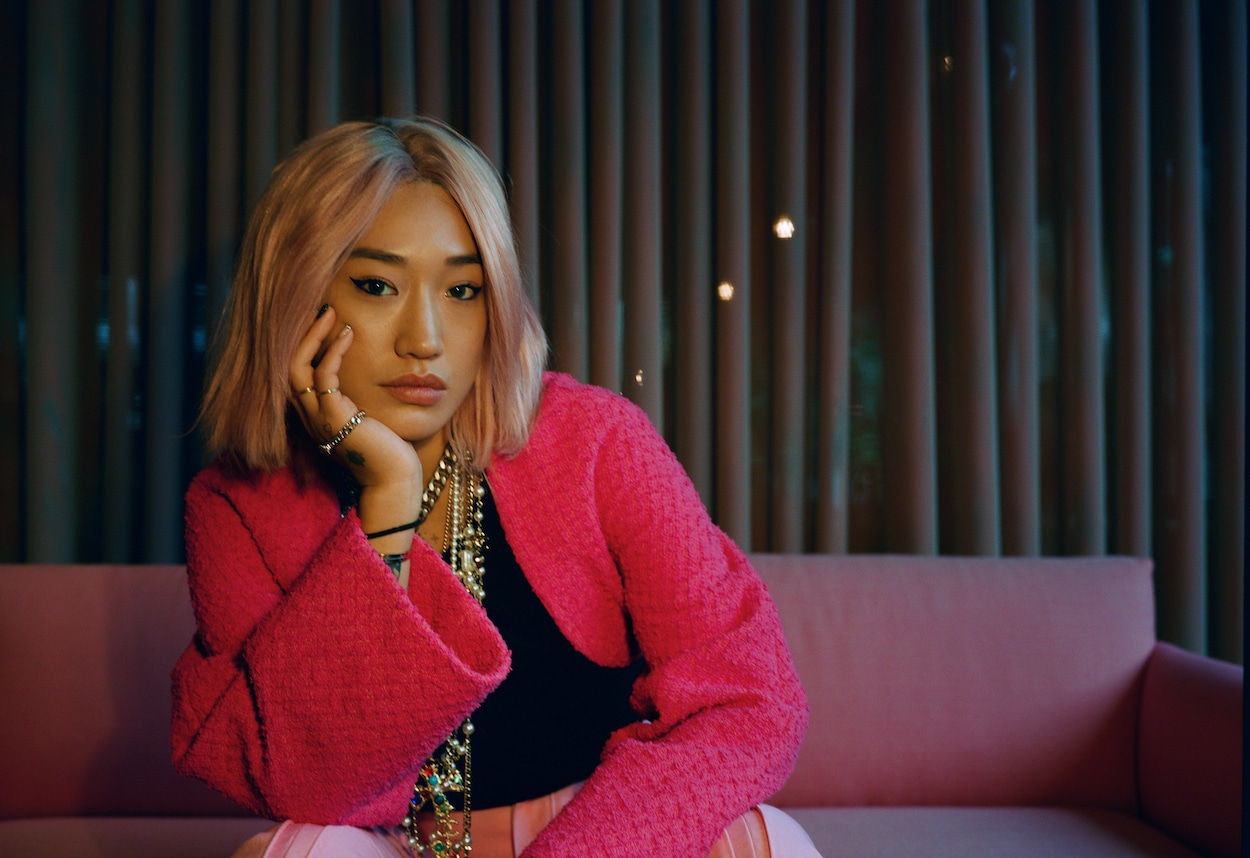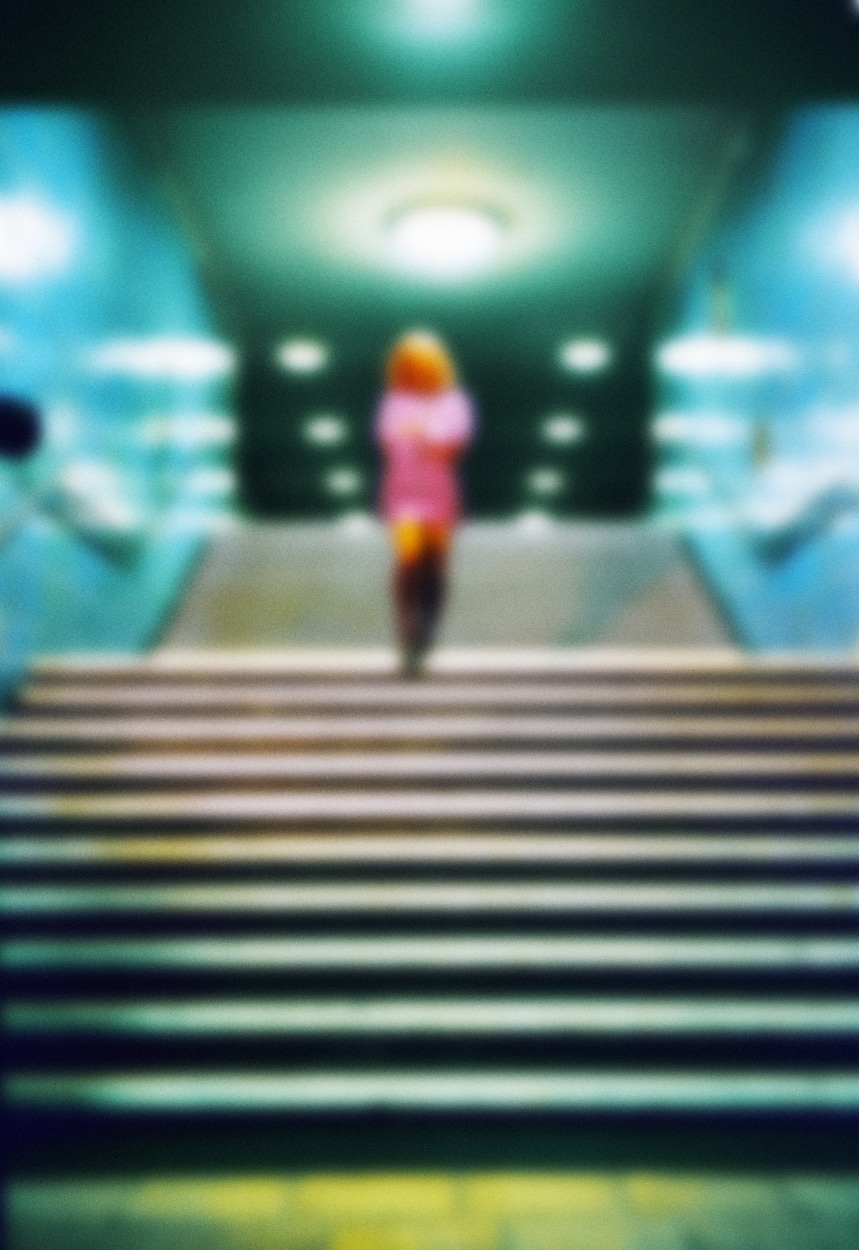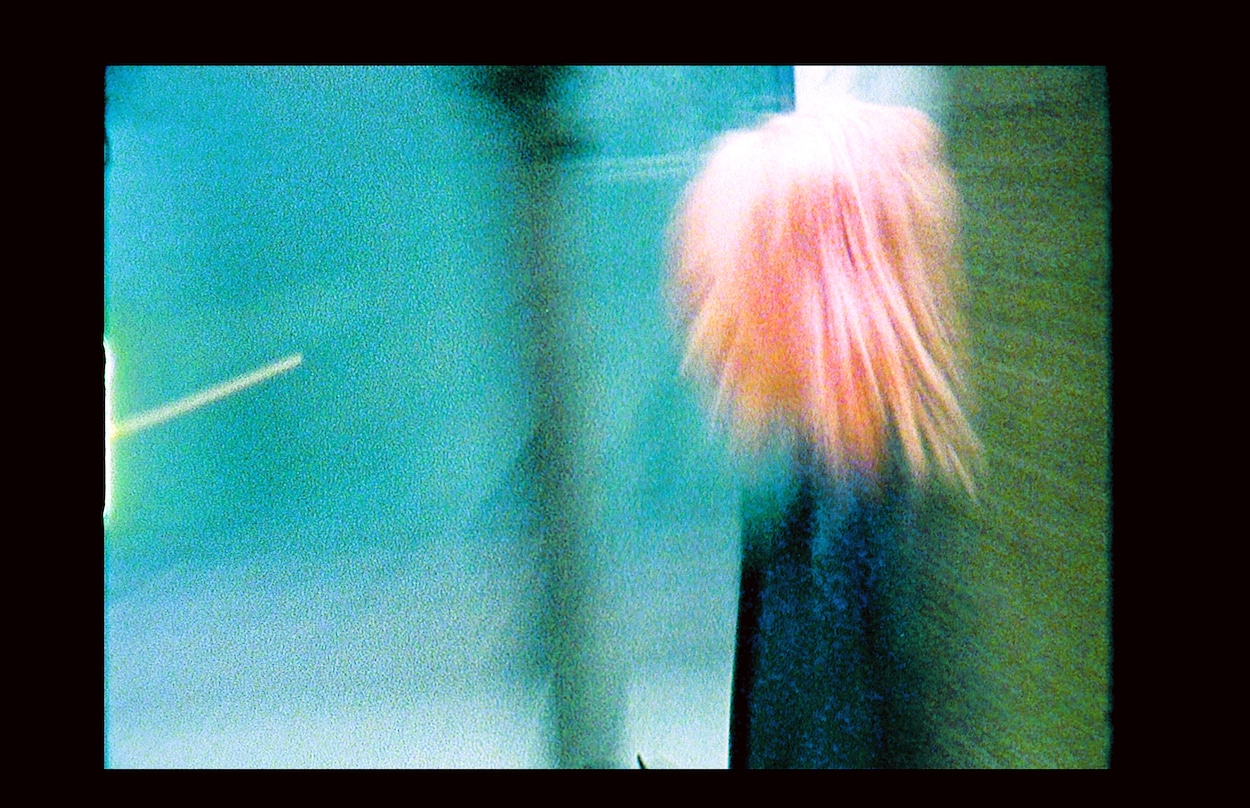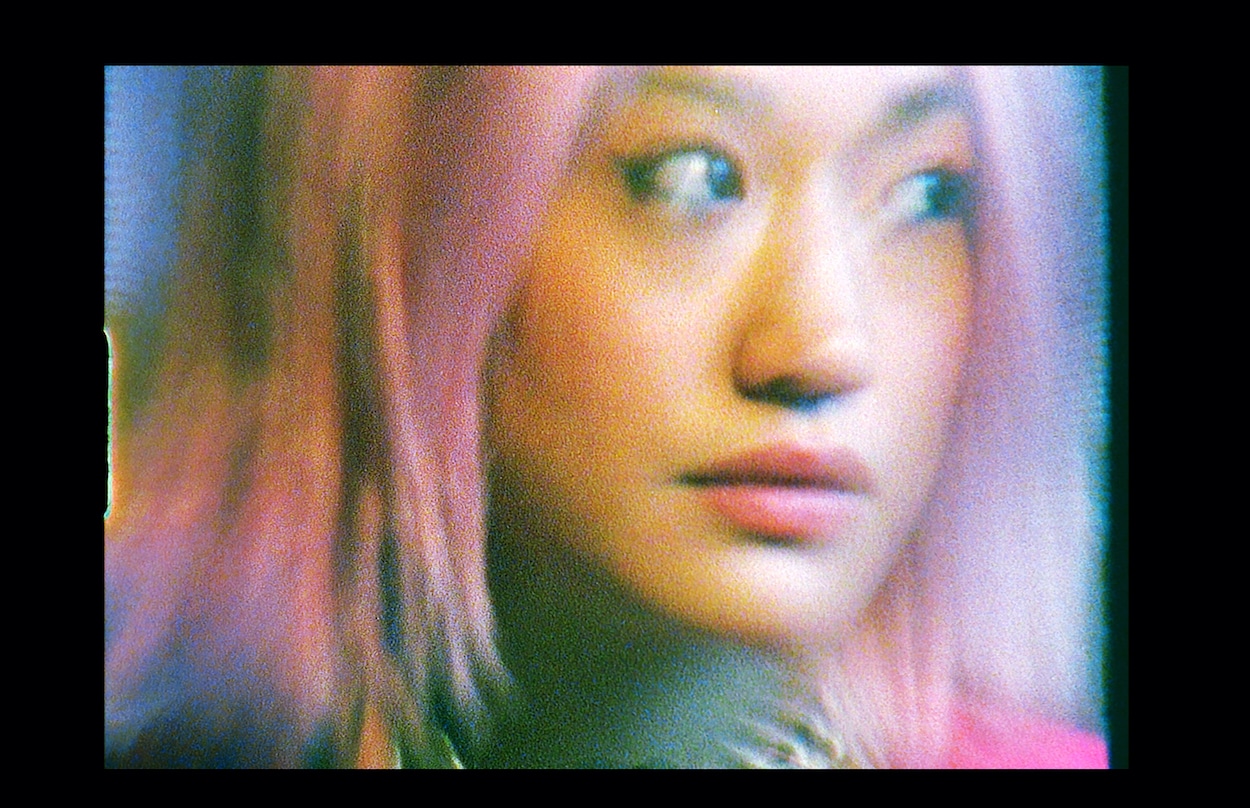 #EMPATHIE: PEGGY GOU
"Sadness and joy can't be hidden,"
Peggy Gou chants in Korean on her 2021 single, I Go. Written on a plane, where the Berlin-based DJ and producer presumably spends most of her time, the self-motivational anthem draws on Gou's reality of constantly going somewhere, where the journey and destination are ongoing adventures to pursue. But as the now-30-year-old readily admits, she was born for the whirlwind (and utterly rewarding) life she leads.
Born in Incheon, South Korea before moving to London throughout her teens and young adulthood, an instinctive pull to house music led her to her surrogate home of Berlin in 2013. Having already developed a skill in DJing, Gou was proactive in her absorption of the city's (sometimes fickle) sense of possibility, amassing a growing touring itinerary and releasing her debut EP Art of War by early 2016. The rest is history, with Gou refining her sound to what she playfully coins 'K-house': punchy, dreamy house often met with vocals sung in her native tongue, a self-proclaimed risk that paid off in viral smashes like Starry Night, It Makes You Forget (Itgehane) and, most recently, I Go. By 2019, Gou was everywhere at once – playing consecutive benchmark shows while attaining a level of success not just unprecedented in electronic music, but as a fashion and social media fixture. Even a pandemic didn't interrupt her momentum, downtime Gou welcomed to recalibrate and work on her highly anticipated upcoming LP.
When I was asked to interview Gou in a manner reflective of this issue's 'Empathy' theme, I firstly considered the unique insight one might possess from extensive, superhuman touring for a genre as intimate as house music. I wondered whether that was even an achievable quality for a touring DJ of her stature, and how she could possibly maintain that while frequenting every corner of the earth on-loop. What I discovered from our conversation is that connecting with people through music remains Gou's foremost virtue, a foundation she honors to keep the dream and joy of what she does intact.
Hey, Peggy, how has your 2022 been so far?
I don't know how to relax so I've been planning and thinking a lot about upcoming projects. Right now, I'm back in Berlin working in the studio, but I was just in Dubai and Manchester and am about to go to Korea to see family. 2022 has been great so far. I have a great feeling about it.
The theme of this issue is empathy. How has playing music to different audiences around the world informed your understanding of people?
I think it's a really important topic these days, you need to have empathy to do what I do. Whenever I DJ anywhere in the world, I feel responsible for people having a great time because things like music, parties or festivals are what people associate positive memories with. I'm not a big fan of when DJs don't connect with the crowd, I think you need to feel what the audience feels to play better. I do believe that I'm a very empathetic person, which is why sometimes I get insecure about playing the wrong track or ruining the moment. When I first started playing, I was focusing on the people that were not dancing. Then I realized that my mentality was wrong and I should be focusing on the people who were dancing and wanting to connect with my music. So now my only focus is the people who want to feel and interact with my music and positive energy.
Do you prefer playing larger or smaller settings? How do they differ for you on an emotional level?
There's a huge difference. I do prefer playing small clubs for the more intimate vibe and connection. I don't even like when the DJ booth is higher than people, ideally the booth should be on the same level as the dancers. However, it is important to be able to play in a big room because knowing how to do both improves your DJing. You feel the energy way more at a small club, and that in turn helps the way I play for a bigger venue because they're harder to connect with – you'll see the front row with their hands in the air, but not everyone is always dancing and actively engaging in big crowds.
When I first started playing, I was focusing on the people that were not dancing. Then I realized that my mentality was wrong and I should be focusing on the people who were dancing and wanting to connect with my music. So now my only focus is the people who want to feel and interact with my music and positive energy.
Is stage fright something you ever experience?
Yes, one hundred percent! I still get nervous, which I think is a good thing because it means I care. I never want to lose those butterflies. I've DJed from 400 to 100,000 people and every time I get stage fright, I end up smashing it. [laughs] For me, it's just about making sure they have a great time. There is so much pressure, and if you brush it off and think it's gonna be easy, you end up fucking it up. I never feel that way though, I still feel nervous and I think it's a beautiful feeling. For me, a career is like sports – it should always be challenging, in my opinion, at least.
In normal circumstances, I imagine you have one of the more rigorous touring schedules in music. What do you love the most and least about it?
I love connecting with people. I use the word 'connection' a lot but I personally feel that if there's one person that wants to hear my music or see me, then I will still fly to play anywhere I can. But of course, the traveling fucks you up mentally and physically. A lot of people have said to me that if you DJ, forget about sleeping, which was definitely true for me in 2019. But it's all about balance. I put a lot of pressure on myself in 2019, no one was telling me what to do and I don't have a manager, but I pushed myself to play everywhere and my physical and mental health suffered because of it. The first thing my doctor told me was to stop traveling long distance because it confuses your body. I was sleeping two or three hours a day – imagine that, you become super sensitive. So it is very important for me that I set boundaries for myself and have space for me.
Do you have a game plan for achieving balance now that touring is picking up again?
I think every DJ's goal is the same: Do less, get more. [laughs] I'm not going to tour like I did in 2019… I mean, I say that, but I might change my mind. [laughs] I became really healthy during the pandemic, before that I was getting sick every month. But until now, I've only gotten Covid once, which for me is a miracle. So even if everything gets back to normal, I'll continue being cautious and avoid pushing myself.
Berlin is obviously a very stimulating city in itself, but how has it served you as a base amidst frequent travel?
I can't live here 365 days a year. If you want to live in Berlin, you have to leave. It's amazing as a home to come back to from touring, but if you're here twenty-four seven, then you're going to go crazy. And winter? Forget about it. [laughs]
Do you visit Korea often? Have you noticed much of a change in the scenes you inhabit?
Yeah, I go often, either to visit friends and family or sometimes for work. I always say that Korea is the future – it's killing it at the moment. I'm a proud Korean and never want to lose my connection to it. Going back for me is like a charger: This is me [holds up phone] and this is Korea [holds up charging cable]. It's important for me to go back and heal. When I was going to school in London and people would see me as an Asian person, they'd only ask me if I was Chinese or Japanese, never Korean. Many people didn't know about Korea and would ask me where it was. But now, this has changed and Korea has become a known culture.
What was your first encounter with electronic music and what sort of mark did it leave on you?
My musical taste and knowledge changed a lot over time due to the different countries I grew up in. When I came to London in 2009, I started going out clubbing every night – that's how I listened to deep house for the very first time. I was like, "How fucking sick is this music?" In Korea, I'd never heard music in that BPM which was that good and danceable. So through my clubbing experiences in London, I got to know house music. But I didn't fully understand techno until I moved to Berlin. My very first love, who was a DJ, told me that he wished he could play techno music in Korea, but it just wasn't the right country for it, and that was in 2008. He said that when you really understand techno music, you will know. When I moved to Berlin and first started going to Berghain, I always was a Panorama Bar girl. Initially, when I would go [downstairs to the Berghain floor], I wasn't that into it and would go back upstairs. Then, after two months of going, I finally began to 'get' techno. So London opened it up for me and Berlin upgraded me. Also working at a record store when I first started living in Berlin helped me get to know different artists and labels.
Then, after two months of going, I finally began to 'get' techno. So London opened it up for me and Berlin upgraded me.
Did working at a record store have much of an influence on your approach as a selector?
My experience working there wasn't that amazing. I felt like they hired me because I was a woman. There'd be a bunch of guys talking about labels and the music industry who would never include me, even though I knew what they were talking about – but they probably thought I didn't. I do remember that the good thing about working there was that I got to learn a lot of musical knowledge and built connections with the people who'd come to shop there.
Was that kind of male gatekeeping difficult to overcome earlier in your career?
I don't really talk about that stuff a lot, but what I can say is that us female DJs all know when we were reminded of our gender. Of course, I've experienced a lot of treatment that I felt was unfair or my voice was not heard, but look at us now! I do think about how hard it must've been for female DJs who started before me. However, instead of focusing on what's passed, I think we're on a pretty good path moving forward with a lot of killer female DJs and men supporting women.
You've been working on your upcoming album the past few years. Where do you plan to take your sound with it?
I've learned to try not to talk about the details of the album publicly yet because what I planned six months ago is completely different to what I have planned now. What I can tell you is that I'll be collaborating with a great artist, which I'm hoping will be done in 2022. And then after the album is released, I will begin playing live sets, not just DJing and playing other people's music. So, I'd rather show you than talk about it, because I have different ideas every day and they're constantly changing. But it's coming!
How do you go about curating the artists you release on your label Gudu?
I started Gudu to give more freedom to the artists that I love. In the beginning, it was more about younger artists and giving them good support, but we've also had releases from legends that I love that don't get enough attention from people in my generation aside from music nerds. So if I can use my platform to introduce their music to them, then why not? That's why I've been releasing music from producers like DMX Crew and Maurice Faulton – they're my heroes. But I also focus on younger emerging artists, and have been looking for Korean artists to release as well, which will be coming this year.
I've had some bad experiences with a label before, which I don't want anyone else to experience. I want to give artists whatever they want. When I released my first record, it was full of samples – I still think it's great music, but I was trying too many things. Someone from a label said to me that no one was going to buy my record or know who I was unless I had some killer remix on the release. I got so upset because it was like, "Why are you releasing my music then?" Obviously, this person didn't like that I was arguing with them because they'd been in the industry longer and felt that I should trust them, which I did, but it felt like they didn't trust me. In the end, the EP went well and everything changed, so I never want to make any artist feel that way. When you're releasing someone else's music, you have to give them your full trust and support, and I would do anything for the people that trust me and their music to my label.
You also work with a lot of visual artists for your videos, sets and graphics. What do you look for in those kinds of collaborations?
They're my friends, and I love working with them. A lot of people think that's a way to lose friends, but I've been lucky to know creative people who I can talk openly with about doing different things. With the visual Gou Talk show I did at Printworks in London, I sat with [artist] Jae Huh and asked him about what was cool and hype at the time. A lot of people use emojis and Instagram so we decided to play with that, also because people relate to me and feel like I'm a part of their life through the stuff I post on social media. So that's what I'm looking for when I do a visual: a little bit of a twist, because it shouldn't be safe, but always relatable.
You studied fashion earlier in your life, before becoming disillusioned with it and shifting to music. Through your clothing line Kirin, how have you gone about returning to fashion in a way that works for you?
When I started working in the music industry, I thought that no one would take me seriously because I came from a fashion background. So, in the beginning, I would wear plain t-shirts and jeans, but then realized that wasn't really me. Fashion was always in my blood – I used to want to be a stylist, but then I realized I sucked at it and was only good at styling myself. I'm glad I realized that quickly and didn't waste my time because a lot of people don't know how to move on from certain things they aren't good at. But when I got an offer to do Kirin or my own merch, it was something I felt I could do. I get asked from DJs and managers, asking how to get involved in fashion, and I want to believe that I helped open that door for them.
I'm glad I realized that quickly and didn't waste my time because a lot of people don't know how to move on from certain things they aren't good at.
Virgil Abloh was a friend of yours. How did he inspire you as both a multidisciplinary artist and a friend?
It always gives me goosebumps talking about Virgil. I first met him when I was booked for a Stockholm Fashion Week party in 2017 and played in a tiny room alongside a bigger room where Kelis and Virgil were playing. I was playing at the same time as Kelis, so obviously no one was going to come to my room, but one person showed up, and that was Virgil. He told me he was a fan and looking forward to seeing me play, which was a big moment for me. After that, he continued supporting me, booking me for Off-White events and introducing me to people as his favorite DJ. He also encouraged [fashion distribution company] New Guards Group to approach me.
I don't know how Virgil did everything he did because while I think my life is hectic, his was twenty times more. And he still managed to always be authentic and present. Even though he's gone too soon, he really marked his place and in forty years, he did way more than most do in a hundred. There's not one person who says anything bad about him, he always made you feel special and would never leave you behind. Seeing him be himself inspired me so much. So it's really sad – I can't believe he's gone but I'm grateful that everyone knows about Virgil in a positive way.
One of the biggest dates on your calendar is Pleasure Gardens, the mini-festival you curate at Finsbury Park. Tell me a bit about the event and how it came about?
I started Pleasure Gardens in 2019 and was so grateful to have an event that was my own curation. One of my strongest markets is London and I have a big love for it; that's where I get the most support. So we had this idea and then wanted to bring it back again and make it a series. The good thing about it – and let me brag a little bit – [laughs] is that the shows get sold out before we've even announced the lineup, so I have full freedom to book any artist that I want to introduce to people, whether it be a newcomer or legend. The vibe is just amazing, from the dancers to the people.
The great DJ Harvey is playing this year, who you've described as your mentor. Is there anyone you feel you've been a mentor to?
I feel like I'd be a great mentor, but I haven't really had the chance to yet. If anyone reaches out to me for my opinion or advice, I do choose carefully who I give my time and effort to. But there are younger artists that I really love, like FKA.m4a, who's killing it right now. I'd like to be a good example for all the artists I release on my label and if there's anyone I truly believe in, then I will continue to support them. I think I'd be a good mentor because I love inspiring and influencing people.
What is your relationship with the idea of being an influencer? Is that something you see for yourself?
I think 'influence' is a really great word, but because of social media, everybody can call themselves an 'influencer,' which makes it lose its value. In my opinion, influencers are people that can influence in any way, so in that sense, I'm happy to be called that, but I'd never introduce myself as one. I would rather people describe me as an artist or a musician. But I do think that if you can influence other people in any way, then that's a good thing.
Is it ever daunting having such a large online following?
No, because I try to use my platform in a positive way – to connect with people and share what I like. I do think social media is important as long as you use it the right way.
What's been the most surprising thing about your journey so far?
I think where I'm at now is the most surprising thing. I look back and think, "What a fucking journey!" Even if I wasn't a DJ, I know I would have done something artistic because I have that kind of personality. There are so many overwhelming moments that stand out. As cheesy as it sounds, I'm very grateful for everything and never take it for granted. And I want to continue to develop to make sure that I inspire people and am a positive example and leave an impact in this world.