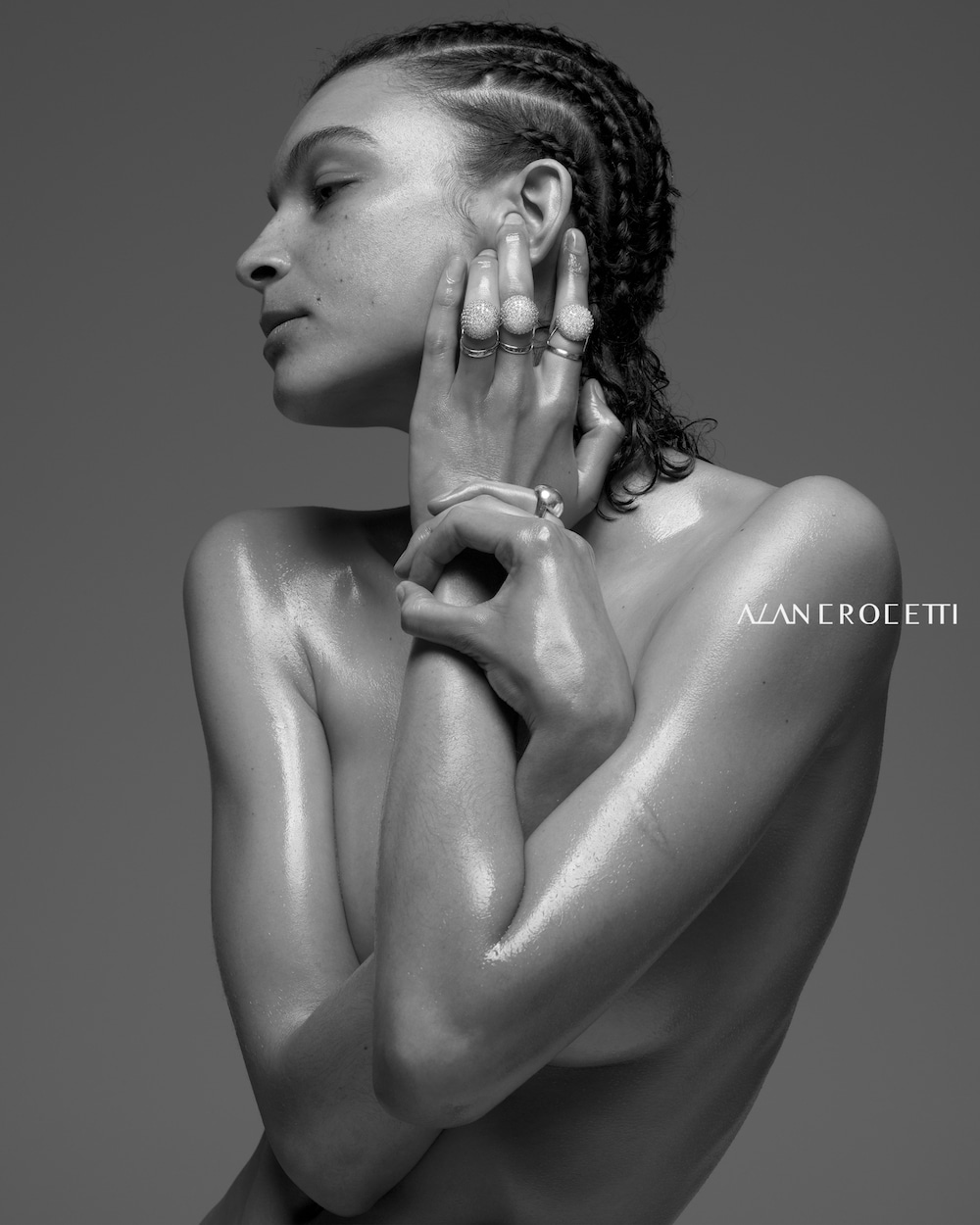 "FINDING YOUR ARMOUR": IN CONVERSATION WITH JEWELRY DESIGNER ALAN CROCETTI
When we think of our jewelry, we often directly associate a piece with the connection we sense with it. A moment, a person, a feeling. An experience. A relic that seems to absorb these impressions and hold them firmly within. But for London-based jewelry designer Alan Crocetti, it is much more than that: An armor, an extension of one's own body, more than an accessory. He breaks the boundaries between design and function, playing with clichés, explores the unexplored, designs the unusual and unexpected.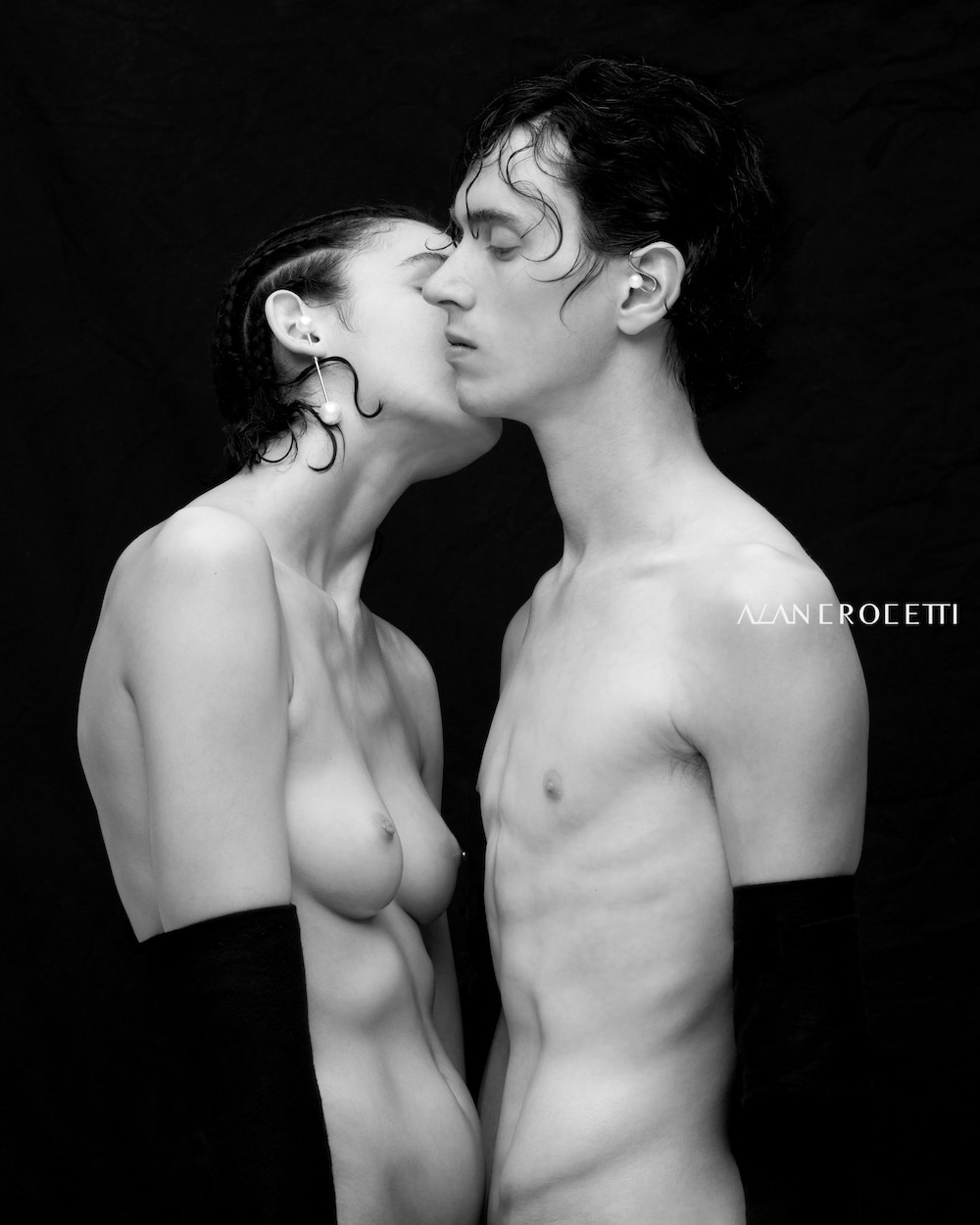 You grew up in Brazil, studied and designed in London. What influences have both cities had on your designs?
I left Brazil 13 years ago, my main contact with the industry was my parents knitwear factory. It wasn't as creative though, as they used to manufacture pieces for other brands. I started learning all about jewellery here in London so I can't say Brazil has influenced me in that sense. However, my collection ODYSSEY was heavily inspired by Brazilian modernists Oscar Niemeyer and Burle Marx. Niemeyer had designed the area I used to live in Belo Horizonte (the Pampulha Lake and structures around it prior to developing the capital Brasilia. Somehow his aesthetics and futuristic projections have always influenced my work.
As for London, the city has always exposed me to a myriad of people and cultures. It's been a common ground for social and cultural interaction of identities and their unrestricted expression. I try to celebrate that in my designs and in my brand's messaging.
How would you describe the main message you want to express through your jewelry designs and what is so special about jewelry in general?
In life and in fashion, tradition perpetuates oppression and stereotyping, which is incompatible with my way of approaching life and my work with jewellery. I don't believe in creating boxes and suppressing individuals' natural instincts and desires. So, in my view, future classics should disrupt ideas of sameness and celebrate individuality.
My message is: Be true to who you are, be proud of what you are, and wear whatever you want to wear. There's nothing more empowering than that sense of self-awareness and self-love. In my experience, finding your armour helps you to stay in touch with those feelings. It grounds them in the material, in something you can see and touch.
They become true extensions of our bodies.
How would you describe Alan Crocetti in three words?
You have already had various designer collaborations such as with Jean Paul Gaultier, what is special about being allowed to merge the DNA of two brands and create a common cause?
It's fun to step into someone else's world. For me it feels like a great learning Experience. I love when worlds come together or even collide. its very thrilling and magical for me. I wouldn't accept doing a collab where i wasn't able to infuse my own dna. It wouldn't make sense. If that was the case i would just call it a concultancyand probably not have my name as involved.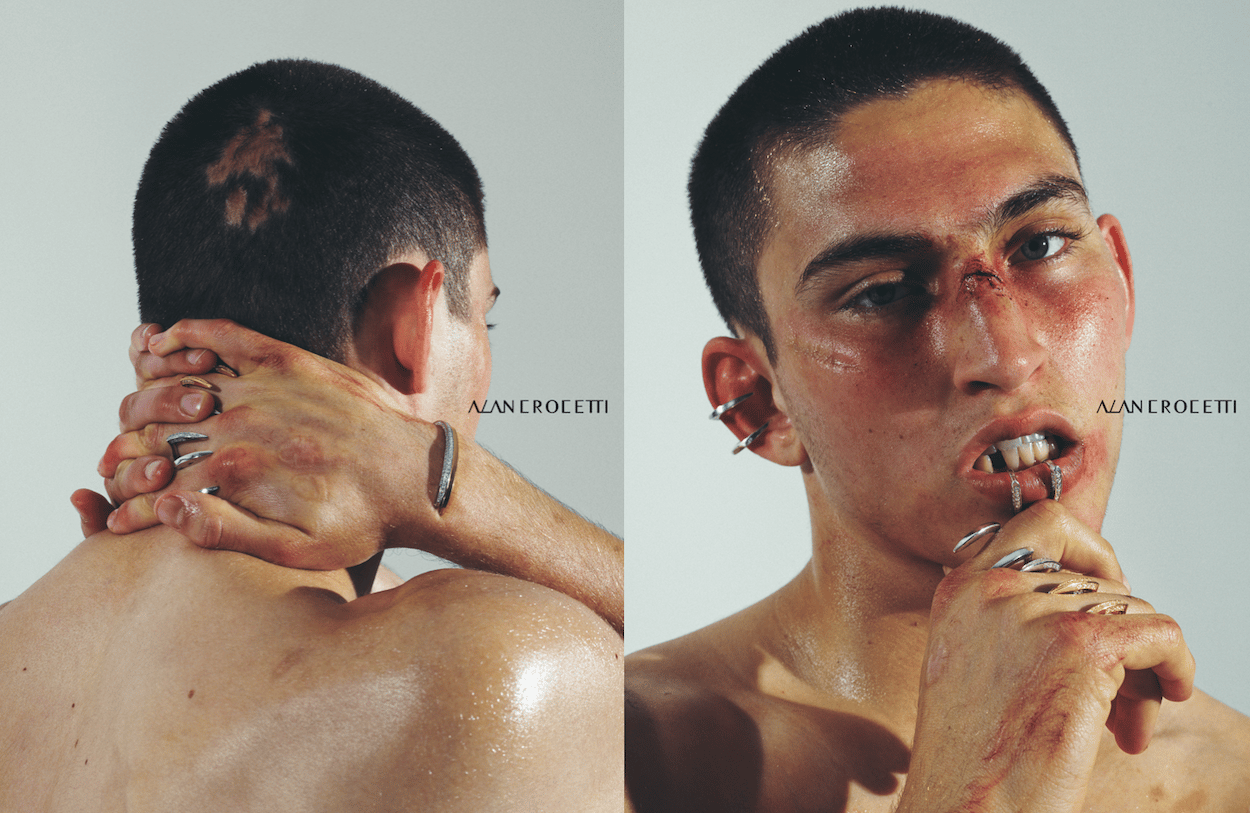 Many designs are presented on naked skin, especially in your collection "Erotica", which presents the fetishization of jewelry. In general, the theme of nudity plays a role in your campaigns. What inspires you especially to present this fusion between something pure and your so futuristic, organic design, or in general about nudity?
Nudity and sex are in my work because they are fundamental parts of human existence. My work appreciates the human anatomy and challenges censorship of feelings and desires. sex is not used as a business strategy, it's just a reflection of my way of being and living.
Genderfluid design also plays a major role here. Why do you think it's so important nowadays?
I didn't start my brand with the intent to provoke or with a mission to break norms. I wanted to convey a message that embraces individuality as an organic reality, as opposed to some kind of radical statement. To me the line between men and women's jewellery has always been blurred or even non-existent. Jewellery has always been gender fluid in my eyes. My pieces acknowledge the complexity of human existence. They are not bound by constraining ideas of female fragility and male strength, as I never understood why women were always portrait as fragile and vulnerable when I was myself surrounded by strong and resilient women. Men are also not as strong as they have always been portrait and there had always been a lack of empathy and sensitivity regarding the subject.
Of course, in life and business, I got caught in the system and what it entails to be "different" or to go against a certain grain. I feel in the end it is definitely an important thing to have that message out there..
All that said, I consider myself a designer, the post-gender thing is a social statement indirectly attributed to the product itself. Every single brand can be part of that change, no matter how traditional they consider themselves. In the end, it's completely up to the consumer to make something of it. In my eyes, it's pretty simple; ALANCROCETTI is for everyone who identifies with my designs.
Some of your jewelry looks more like a whole body accessory and goes beyond the classic lines of jewelry, like necklaces bracelets rings etc.. I find this revolutionar, do you see a connection to your fashion design background here?
Not really. Like I said, I am fascinated by Anatomy and I like to think I don't take any body parts for granted. It also comes from the starting point of sensitivity and integration.
I'm constantly trying to find unexplored body parts to adorn and pushing the boundaries of what's been done in terms of style and function. For example, I always knew I wanted to highlight the knuckles. They felt like unexplored territory, and I was interested in how sensual they could be. So, I created the Armadillo and Halo joint rings. They convey the idea of restriction in an area that is made to be and feel free. I wanted to show these rings could still be BDSM relatable, yet also liberating and functional.
Your collections often have slightly provocative names like "Disobedience", "Climax", "Odyssey", "Erotica", etc. Where does the reference come from and what do you want to trigger with it, what is the vision behind it?
I never follow a formula when I'm creating and naming a collection. My mood always interferes so much with this process from beginning to end. Whether I'm happy or melancholic they both count the same way. That's how I wind up having a strong relationship with all my collections and they become so personal to me. I love sketching and to fantasize about things that at first glance won't even seem feasible. Then I move on to wax carving and 3D and get to play and analyse how the pieces come together. Their synergy helps me come up with a collection name.
Particularly striking to me is the depiction of the "Corporation" collection, would you briefly explain the background of the campaign, which presents Injured Men?
CORPORATION was a capsule collection made to reprise pieces from Crocetti's first, second and third collections. The capsule's name is a tongue-in-cheek reference to the trials and tribulations of what running, what the brand has since become: A fully-fledged business. This collection highlighted pieced that continue to be vital to the identity of the brand, such as the nose plaster which was the first ever piece designed for a collection. The plaster conveys men's continuous struggle to disentangle themselves from toxic masculinity.
You just launched your new collection "Inferno", which describes a place of ominous and horrific happenings. What's in store for us?
AW21 INFERNO builds on SS21 CLIMAX's unpacking of how uncertain times can lead us to unite forces and reach our pinnacle. That feeling of bliss, wholeness, and fulfillment is productive and inspiring: A spark that turns into a fire we cannot control.
Fire is complex and ambiguous. It can be like emotions or spiritual connections that can overwhelm or be overwhelmed.  It can bring heat, comfort, arousal, and transformation all the while being destructive and deadly.
So, this collection feeds off this ambiguity. It is inspired by Antonio Francisco Lisboa, Brazilian master of baroque sculptures. Known as Aleijadinho (the little cripple) due to an all-consuming leprosy diagnosis, Lisboa was an outcast, seen as cursed by God. But despite his physical and social suffering, he continued to celebrate God's divinity and sainthood by sculpting with a chisel and hammer tied to his fingerless hands till the end of his life. He was driven by a passion, a fire that kept going and, even under the direst circumstances, never went out. This fire transformed him and his art.
Aleijadinho's embracing of his fire is symbolic of defiance; his legacy is a living and ceaseless act of resistance. Just like INFERNO.
When you look at all the collections, which is your personal favorite piece and the one to which you may also have the most emotional connection? And if so, what's the story behind?
I feel like all the pieces and collections relate to specific parts of my personality and life, so I'm proud of all of them and what they represent. If I had to choose a piece that embodies my design journey, I'd say the rose earring as it marked a turning point in my personal and professional lives. To me, the rose represents not just endurance and strength, but it is a reminder of fragility and vulnerability as well.
What is your vision for the future of the jewelry industry in general? What changes have you seen so far and what innovative opportunities might open up in the future?
In life and in fashion, tradition perpetuates oppression and stereotyping, which is incompatible with my way of approaching life and my work with jewellery. I don't believe in creating boxes and suppressing individuals' natural instincts and desires. So, I hope to contribute to the future by creating pieces that disrupt ideas of sameness and celebrate individuality. That for me is the future of jewelry. It's about people's perception and disrupments of norms. Feeling free to take those pieces wherever they wish to.
NFT Fashion is becoming a bigger and bigger thing. What are your thoughts on this and do you see Alan Crocetti as an NFT jewelry option as well?
TO BE ANNOUNCED SOON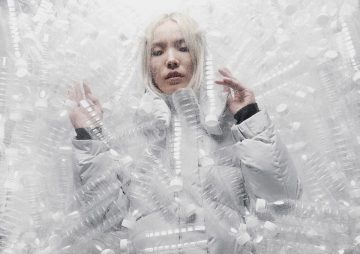 KRAKATAU: A BRAND AT THE CLIMATIC HUB OF THE WORLD
Advertisement
The brand KRAKATAU is dedicated to a thing that inevitably comes closer to us, partly has…
Interview by Carolin Desiree Becker