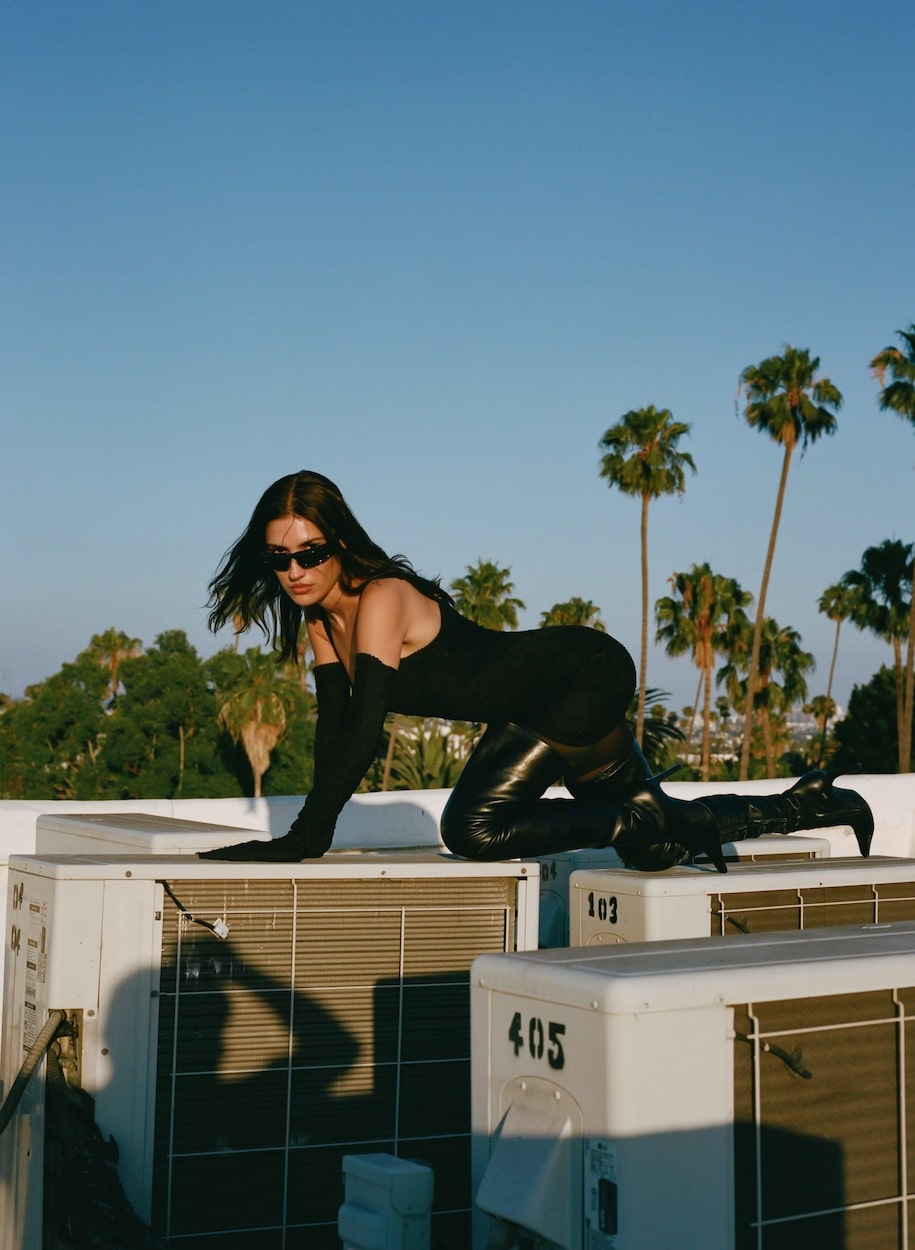 HEIR FOR NUMÉRO BERLIN
Even as a child Patricia Manfield, better known by her stage name Heir had a burning fantasy and vivid power of imagination.
Born in Russia, growing up in Naples, a city that made her, and now residing in London: Patricia let herself be pulled by the most different creative ways, became the face of Fendi or Versace, among others, working as a model. She didn't dare to consider music as a potential career at first, but this changed with time and she became a multi-talented contemporary music phenomenon, defining a new era of pop music that meets modern electronic beats. In music she holds her personal most honest place, a sphere of her own expression. Her feelings can only be explained and shown in the strings of sounds, which composes into emotions and pure understanding. In music she surrenders to her own process, allows to reinvent herself and her sound again and again – and also finds a valve to give something back.
Especially to her hometown of Naples, a city filled of heartbreak, culture, love and passion, a city she says is often misunderstood.
So her new single "vertigo" is literally all about the pain between letting go, fear and insecurity and the tense tickle of an upcoming new beginning, sensations which could not be more different but gently collide. She carries these emotions through Naples and visualizes them in the breathtaking scenery of the renowned Toledo Station.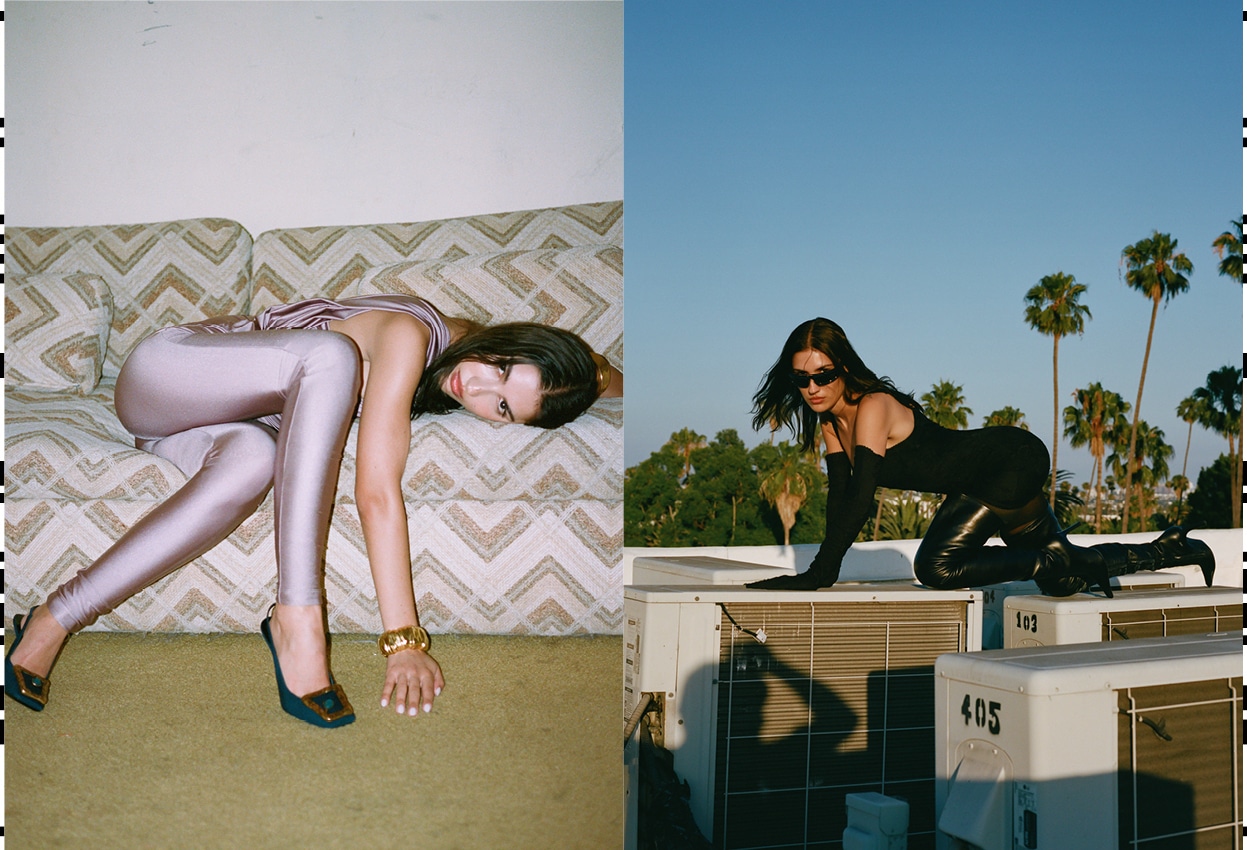 Numéro Berlin spoke with Patricia about the influences of her origin, where her creative paths merge, and the vertigo we all know too well sometimes.
You actually come from fashion, how did the bridge to music come about, and to what extent do these two creative spectrums influence each other?
I started working in fashion by chance when I moved to Milan to go to University. My parents are classical musicians so me doing music was so natural to me ever since I was a kid. I think fashion and music inspire each other constantly..they are just different outlets, but the tool is always ''expression''. While my Instagram platform was growing through the years I started sharing mash-ups and covers online and music as a career was really ideated then.
Can you explain the background of your stage name "Heir"?
It's a bit of an ode to my parents, following in their footsteps I'm their musical Heir.
You moved to Naples when you were 10 years old, to what extent has Italy influenced you artistically and personally in this context?
Naples was my very first home I guess: I didn't speak a word of Italian at 10 but I am fully Neapolitan now, it's crazy how life works. While I was learning the language I'd go to music stores 4 times a week, where the language was very.. universal. I had no friends back then but I had a little keyboard in my room and I'd play and sing all the time, that's how I started writing.
"I guess I didn't know I was ''allowed'' to view music as a potential career. But that changed when I started posting music online, I moved to London – and decided to commit to it."
Your music video for "Vertigo" was shot in the stunning Toledo Station subway station in Naples, why did you choose this location as your visual backdrop?
It was the director's idea, Salvatore Rocco, he's my best friend on top of being so talented. What he took from the song was that he needed to translate the concept of VERTIGO into a transition and the metaphor of the escalator and the amazing starry sky in the subway station was very spiritual. When he presented the idea to me I thought: ''they'll never allow us to film there, are you mad, closing an entire subway station for us?''. But… I guess it happened.
Your song "Vertigo" is predominantly about the dif fi culty of maintaining balance and letting go of fear, one's own transformation after leaving a relationship, the dichotomy between feeling lost and longing for the new and unknown. "Vertigo" you describe in that sense, as the leap to the next level – what awaits us on this one?
I am finally coming out of my own shell, I'm learning to let go of fears and I don't want to feel stuck anymore. I have made very big changes in my life in the past 2 years, from friendships to relationships… I am really learning to trust my feelings and jump for the first time I've always been too cautious, afraid of getting hurt. A next-level me is the best version of myself yet.
"Vertigo" also means dizziness – was that the first thought to describe this feeling and how do you overcome it?
I think I wanted to celebrate the dizziness. We should normalise the fact that sometimes in life we're a little lost, we should celebrate it in fact. I feel like no great things have ever been achieved without some form of chaos. So with ''Vertigo'' I wanted to make sure I wasn't too hard on myself about having a crisis, but embrace it and be excited that I'd have a new chance to put the pieces together in a whole new order.
How have you personally and artistically changed and evolved within your musical career as we begin with the launch of your first single "Threads" in 2018?
Threads was my very first single and the EP that followed was very experimental. My fanbase really loves that song because it embodies my music perfectly. I have evolved a lot, my music has always had a cinematic vibe to it but I'm less afraid today to try new things in the pop realm. Generally, '90s music defines me the most and that's where most of my inspiration stems from.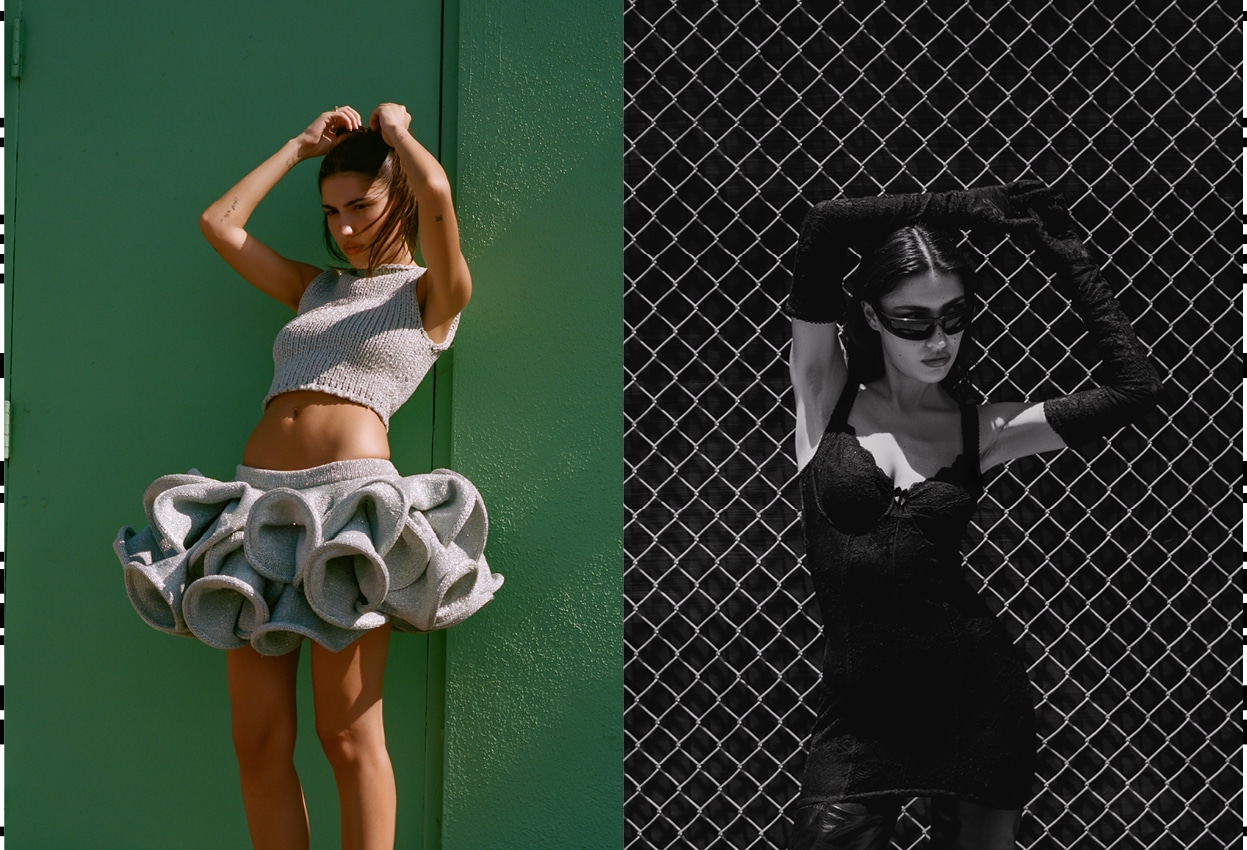 The music scene is very tough and at the same time full of "competition", what do you think shapes success in this spectrum?
I think the main thing is if you really love it, don't give up. The biggest artists and actors will tell you they needed to have a thousand closed doors for the right door to be open. I think the universe almost pays you back when it sees nothing made you stop.
Self-doubt, fears & concerns are normal. How do you deal with them?
I am a very closed person and I don't tend to let people see me sweat, although I am full of self-doubt and fears just like most of us. I try to trick myself into not being too hard on myself and I have to say I talk to my mother a lot, she will immediately remind me I am worthy and boost my confidence. I need to feel safe when I've scared.
"I hide behind the music because I only say what I truly feel in songs, it's harder for me to express myself in any other way."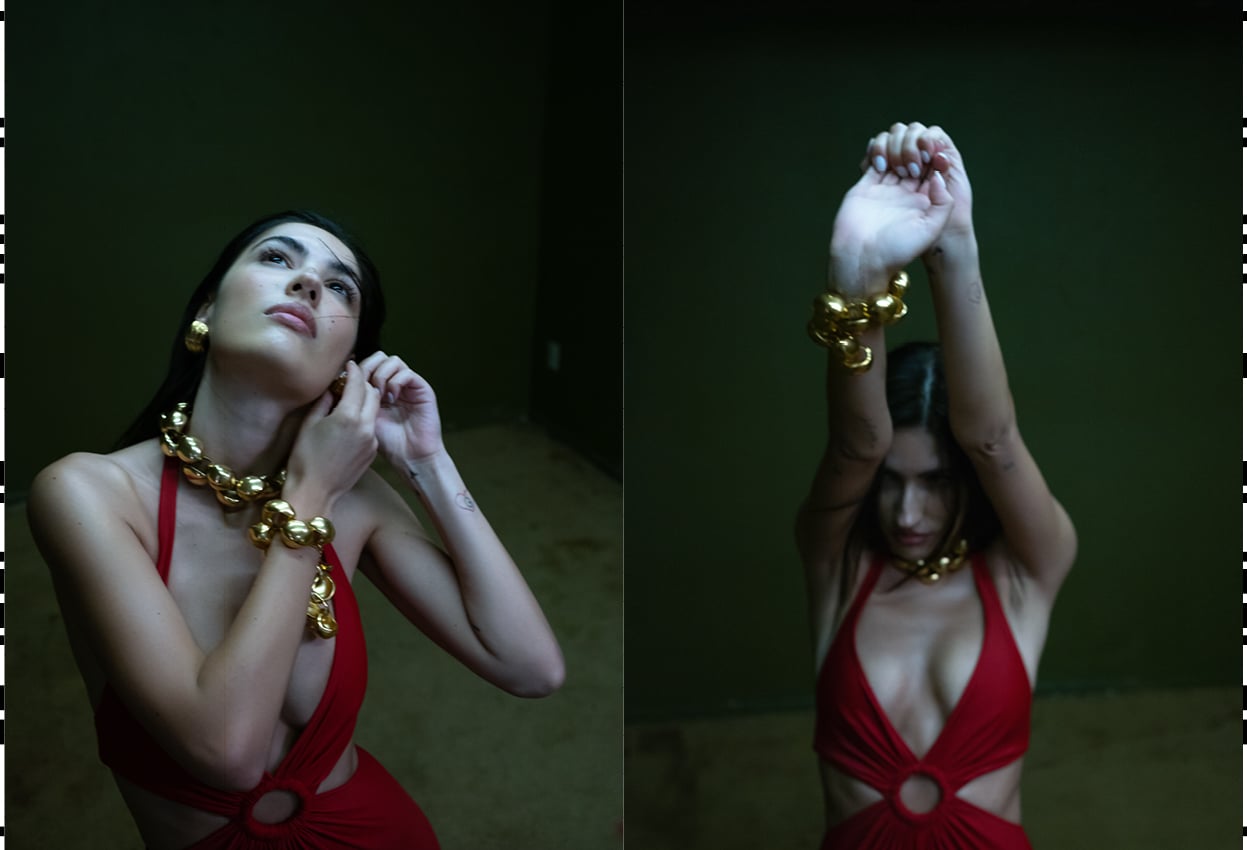 You describe music as the only place where you can be completely honest and express yourself – isn't it also scary somehow to share your own feelings so intensely and unembellished honestly with so many people?
When it comes to music it's not scary at all, it's my little panic room where I hide, I can really say how I truly feel or things that people might not know about me. Sometimes my own friends will be like ''Wait.. when did this happen?''. But to me it's therapeutic.. and in a way, it's open to interpretation, isn't it? In real life though, I really do disappear when I'm unwell, I hate showing my vulnerabilities but I am working through that because it's unhealthy.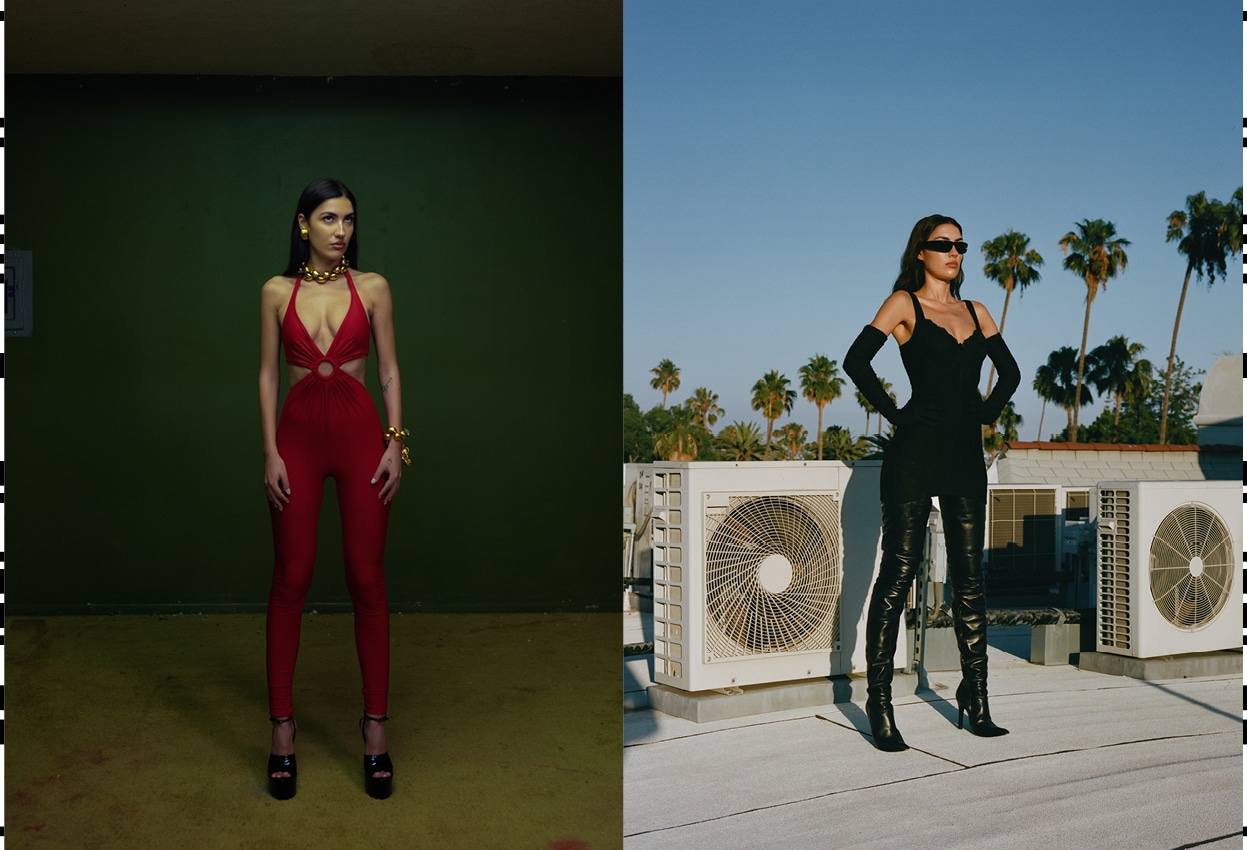 "I am spiritual in that sense, we're all in this together."