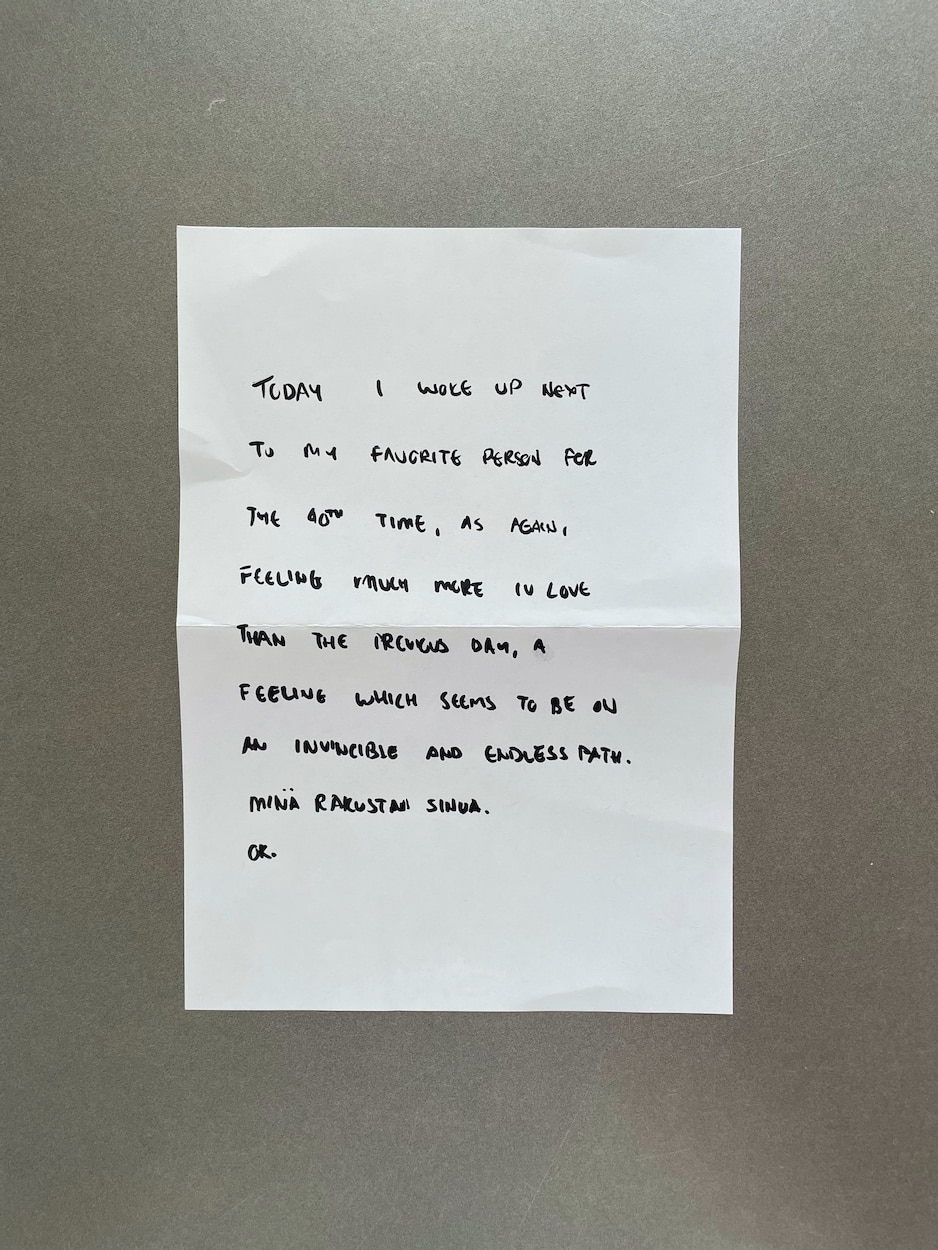 #LIEBE: LOVE, A CINEMATIC DECONSTRUCTION
There are endless kinds of love surrounding us. The never-ending welcome back hug we give our friends. The way we squeeze our grandma's hand when saying goodbye. The smell of rain. The eye-roll we give our siblings when they ask for our advice, but never take it. The hot shower after a long day. The comfort food that's waiting for us afterwards. The way we look at the person we fall in love with over and over again. The rush of pure excitement. The scraps of conversations on crowded commutes. The people around us. The reflection in the window smiling back at us.
Love is a sense of belonging. It makes you feel like starring in a movie.
Not a cheesy rom-com, more like an A24 production [not everyone will understand]. One in which you need to get lost from time to time just to find yourself surrounded by a cast of different personas again. Loved ones and strangers nodding knowingly, as if all of them studied the script, comme il faut. Do they know something you don't know? Every time you think you've figured it all out, there is a plot twist. A climax of upside-down emotions. Love picks you up when you fall, re-ties your shoes, and cheers you up. You start noticing the smallest details, swallowed by the Monday morning rush. Love letters sprayed on walls. People holding hands while waiting for their takeaway food to be ready. The flower shop at the corner teeming with people surprising their boos. Birds chirping made-up songs for one another. The mundane turns into a whirlwind romance. 
ACT I – YOU & ME
You stroll around aimlessly, not thinking about where to turn left or right. With every street you cross comes another labyrinth of reminiscence. It's usually the yellow stars of your Google Maps guiding us, each of them hosting a different experience. The bar your hands touched mine for the very first time over too many espresso martinis, the ramen place our bursting laughter mixed with the babel of voices surrounding us. Sitting at the counter of your favorite pizza place, dunking the crust in ice cream, always eating dessert first. The way you looked at me, knowing what's going to happen and not knowing at all. We made love recognizable in the most random moments of joy, and connected the dots to a personal memory map. 
ACT II –– BITS AND PIECES
Sharing emotional safe words. 
Making a wish when seeing angel numbers.
Slipping notes in your pocket.
Scribbling faces on leftover pizza boxes. 
Mumbling love confessions before falling asleep. 
Putting toothpaste on your toothbrush even when you're not around.
Reading your face like my favorite book. 
Squeezing your hand when you get anxious. 
Blowing shameless burp kisses.
Sealing the deal with a handshake tattoo.
Hacking each other's lives. 
ACT III –– THE ESSENCE OF LOVE
To define love means putting a label on it. A silly little name tag introducing your feelings to the world. But love is not a universal manual that applies to everyone and everything. No one-size-fits-all. And the more you try to explain the most powerful force, the more you take away its magic. To deconstruct love, however, makes you realize that it has already been all around you. Small gestures do make a big difference. At the end of the day, our wellbeing is connected to feeling loved in everyday life. Give it a try, and tell someone you care about them. Hold doors open. Mention the names of people you trust in a room full of opportunities. Wave at your friend across the street until you catch their attention. Take yourself on a date. Eat the bread. Don't hold yourself back. 
Love is about action and reaction. A movie with an open ending.