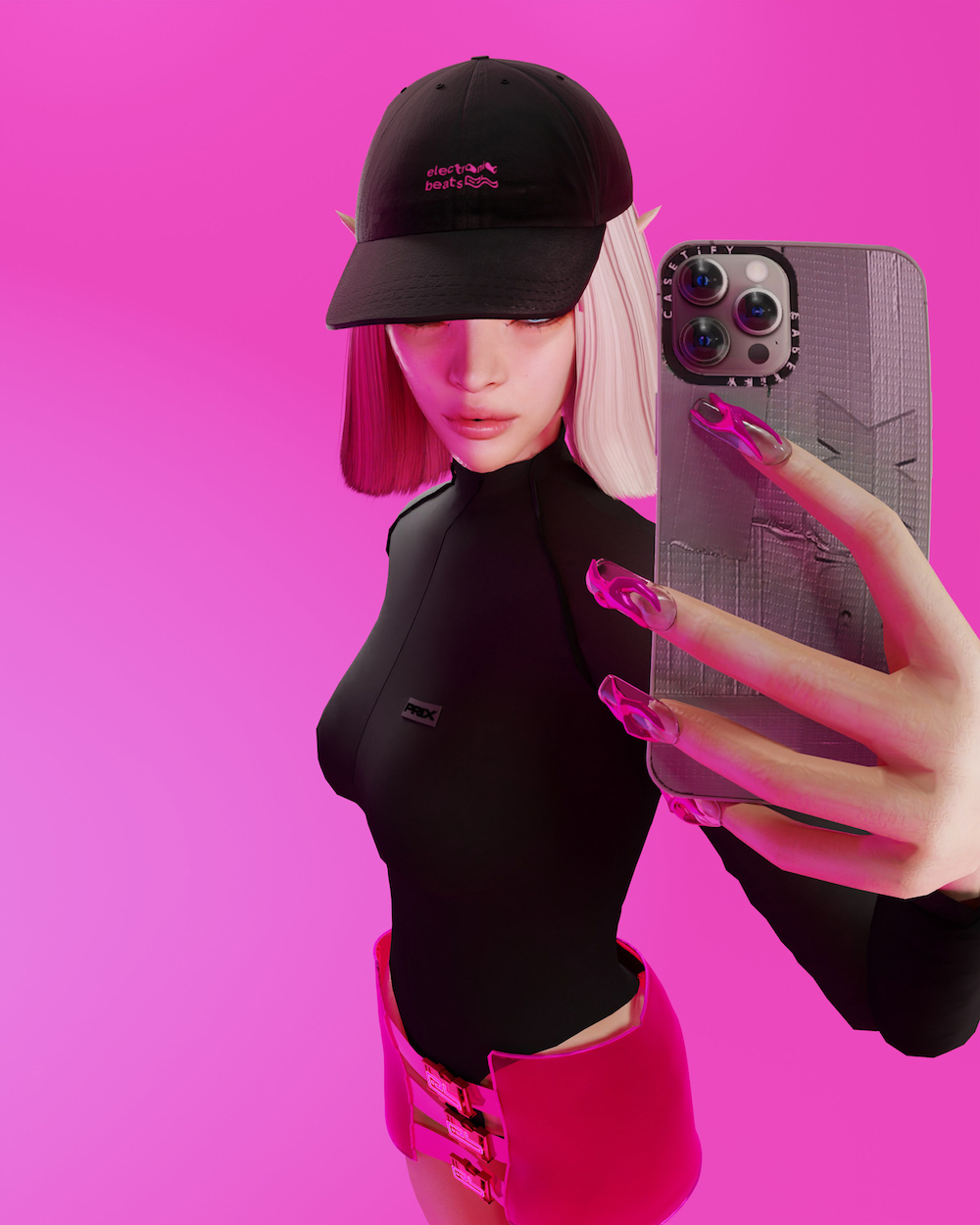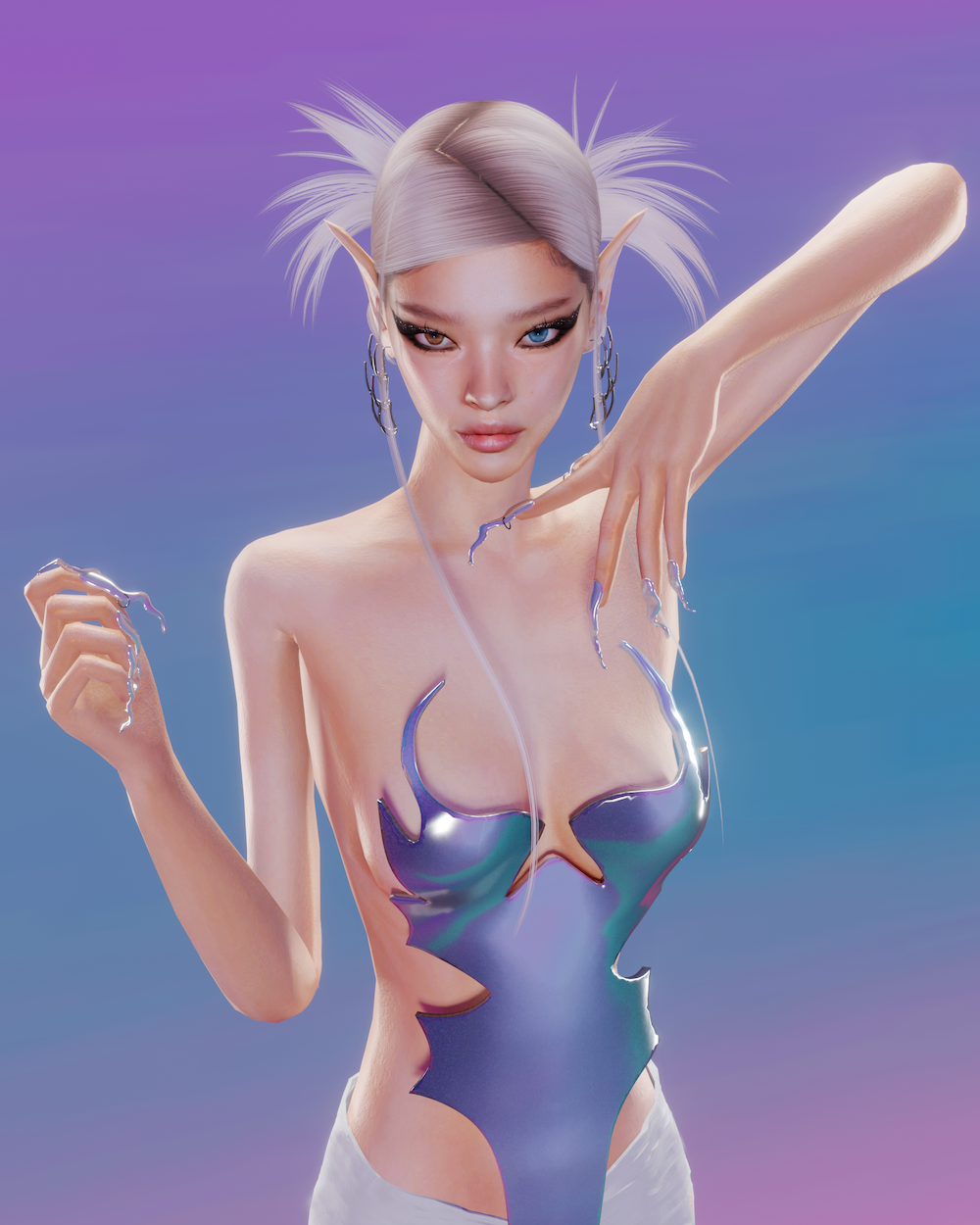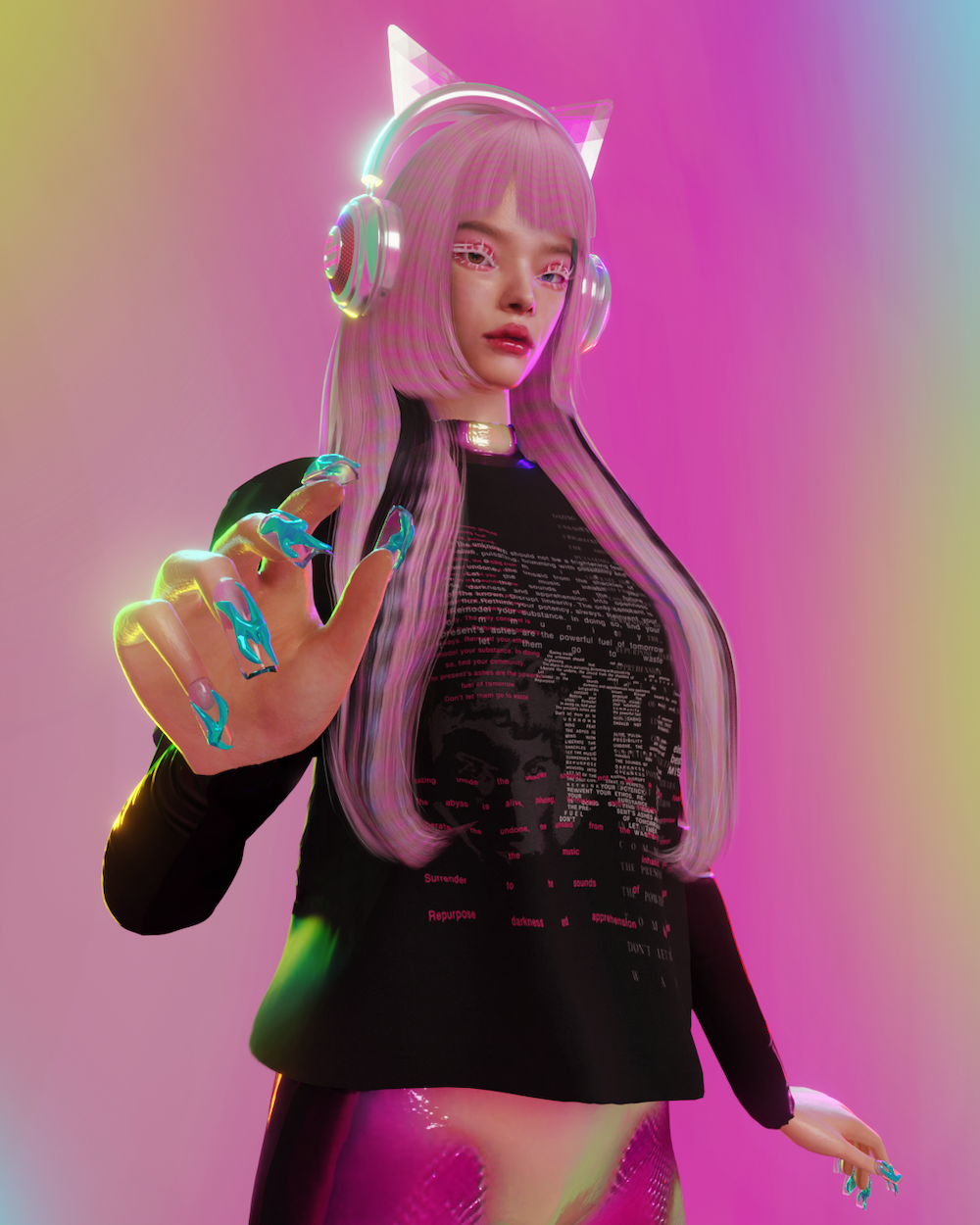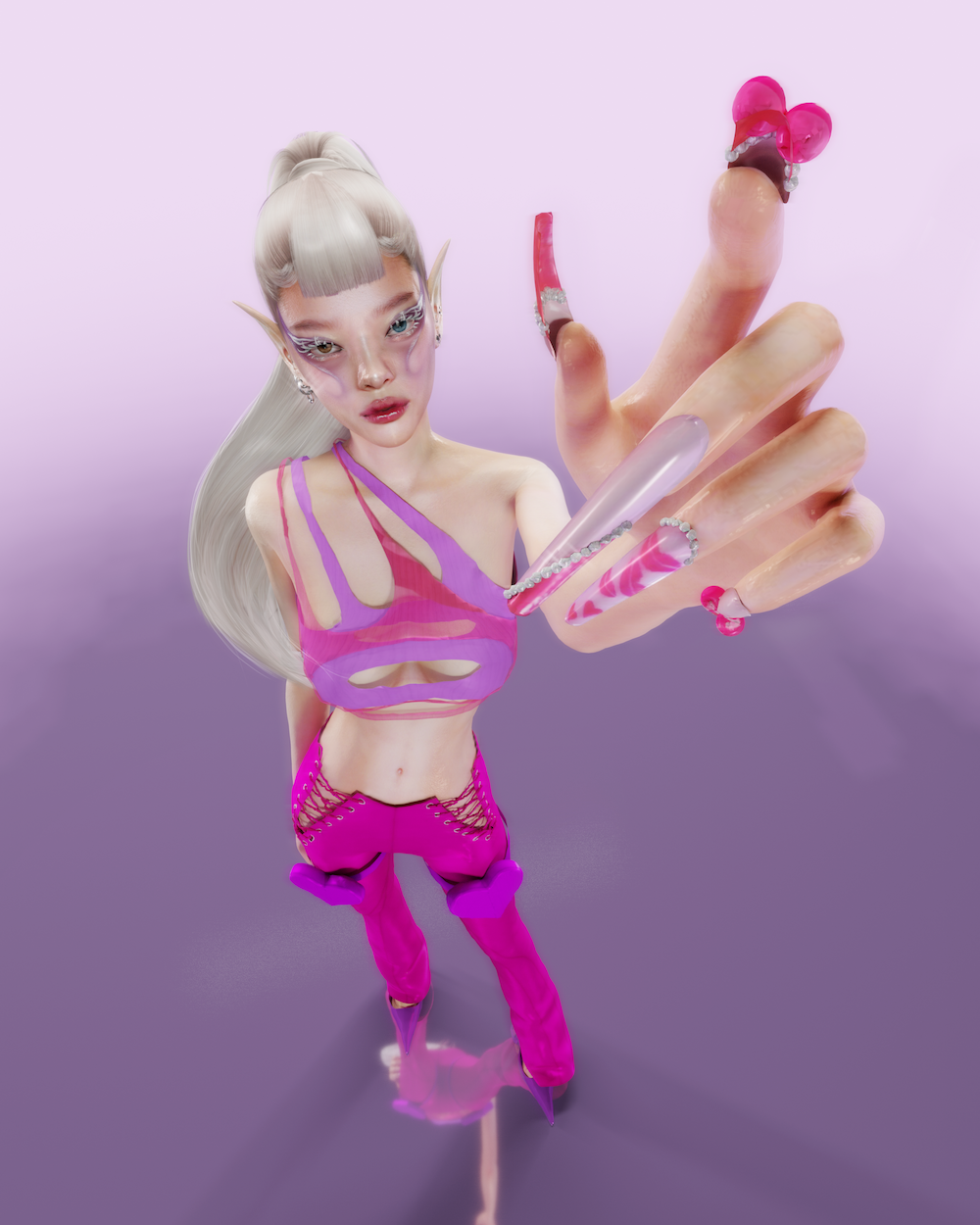 IN CONVERSATION WITH AVATAR EYEDIGOMUSE
Advertisement
The festival season is coming: a perfect time to ask the virtual WEB3 model EyedigoMuse about the latest announcements, fashion-must-haves, make-up and other tips. She was born last year in the Metaverse and is known for her expertise in defining digital fashion and in influencing young fashion designers and culture in cyberspace. EyedigoMuse is now sharing her do's and don'ts, answering questions generated by AI and telling us more about the new cap designed by Telekom Electronic Beats.
What can festival-goers expect from EyedigoMuse in terms of live entertainment and performances during the upcoming festival season?
The celebration of the genre blend is on my itinerary. Did you notice that we're entering a time of styles and culture mix? I love it! So, from my side, this season is dedicated to openness, community and bringing together the contrasts. WBU?
The music scene is in revival, so is fashion. I am striving to share this in any realm I'll appear, perform or reform. Enhance the meta-rave as well as develop the link between virtual and now. As an actual muse, watch me conduct major inspiration and flow of energy across the scene: maybe a dream B2B set with VTSS or catwalk for A Better Mistake, maybe a splashing stream from HÖR Berlin or a documentary premiere in HORST. We'll see.
Which festival's music program are you most excited about? And which festival's "general" program is the most experimental and exciting in your opinion?
Picking on some gems right now. Literally.
Sonar definitely gives me goosebumps. Rewire sets up some fire! I would not miss Field Day where Arca and LSDXOXO perform. Draaimolen agenda looks oooon point. 
Wait… any festivals you'd invite me to?
The music scene is in revival, so is fashion.
What will be the "festival-must-haves" this year in terms of gadgets and/or technical equipment?
Disconnect to connect. Take your camera to snap what's fun, full powerbank so you've got a battery to share your live location as well as follow the line up and neck fan so you're on the right temperature flow. Anything besides that should follow the mantra: Embrace your creativity! It's the right time for experiments!
Which fashion trends do festival-goers have to watch out for? Which fashion piece or style is indispensable in 2023?
The essence is in the details. Trust me.
Cap cap cap! Get a few: plain, with print, pattern, texture. I love my new one by Telekom Electronic Beats, ideal for day-time rave and night dance. Don't be shy – add glitter so life's less bitter. Reflective body paint spices up any look. A light floating scarf can be a situation saver. Go for a massive one, so you serve different looks and moods. Don't forget your XXL nails. And last but not least: Thick framed sunglasses. A look is ALWAYS a statement.
Can you provide any details about any special promotions, discounts or packages that EyedigoMuse will be offering for the festival season?
I am sorry. The guestlist is closed. But you might have luck with the new Telekom Electronic Beats merch. Heard the bouncers got an eye on it.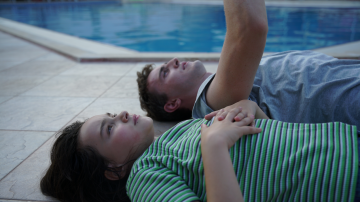 'AFTERSUN': AN ATMOSPHERIC FLASHBACK
'Aftersun' stages a father-daughter relationship in its depth and vulnerability.
Words by Carolin Desiree Becker
CALVIN KLEIN SS23: CONFIDENCE IN COMFORT
Advertisement
Calvin Klein is a brand that has always been known above all for one thing: its iconic…
Photography by Mert Alas & Marcus Piggott