Numéro Berlin's weekly collection of the most exciting news about fashion, music, and simply everything that is on our radar. And here is why it should be on yours as well!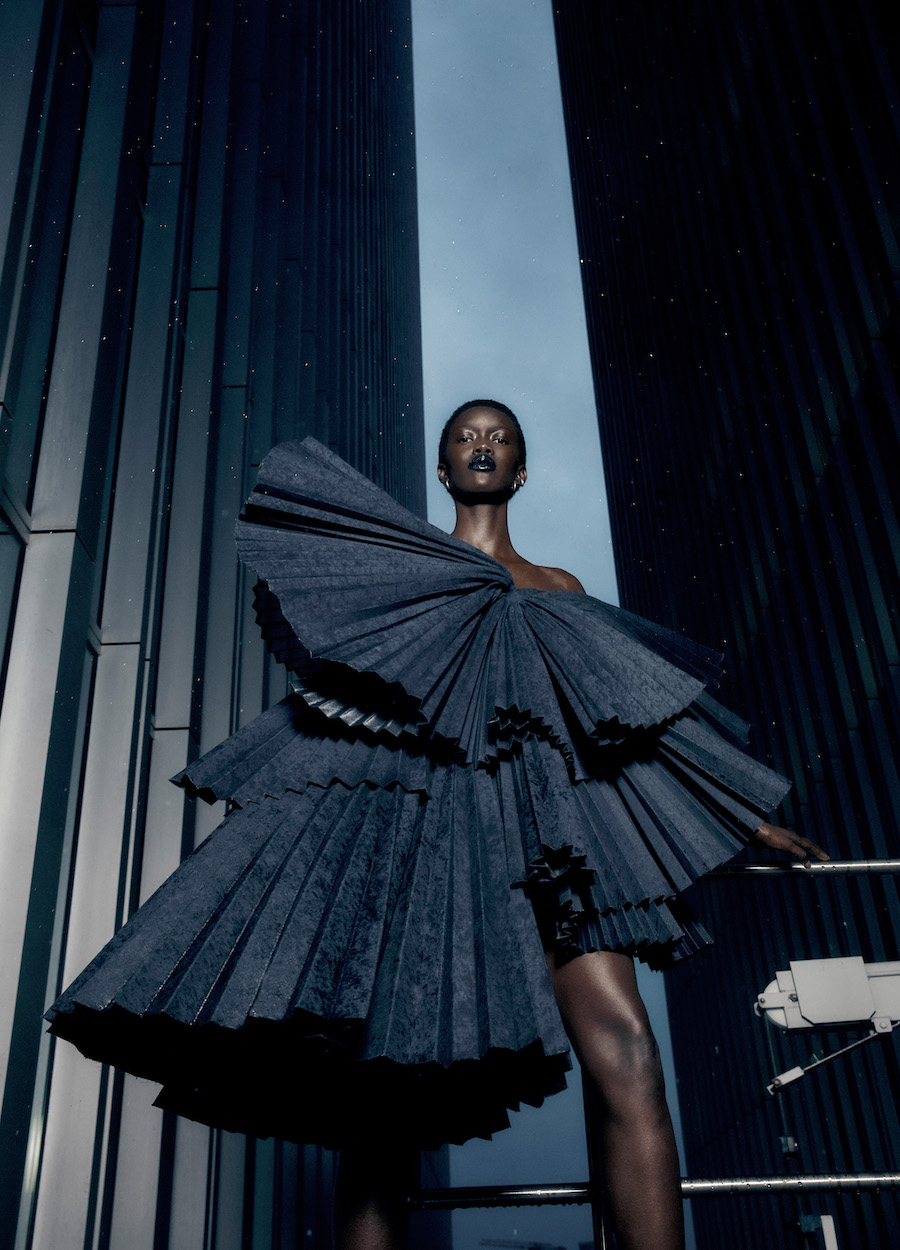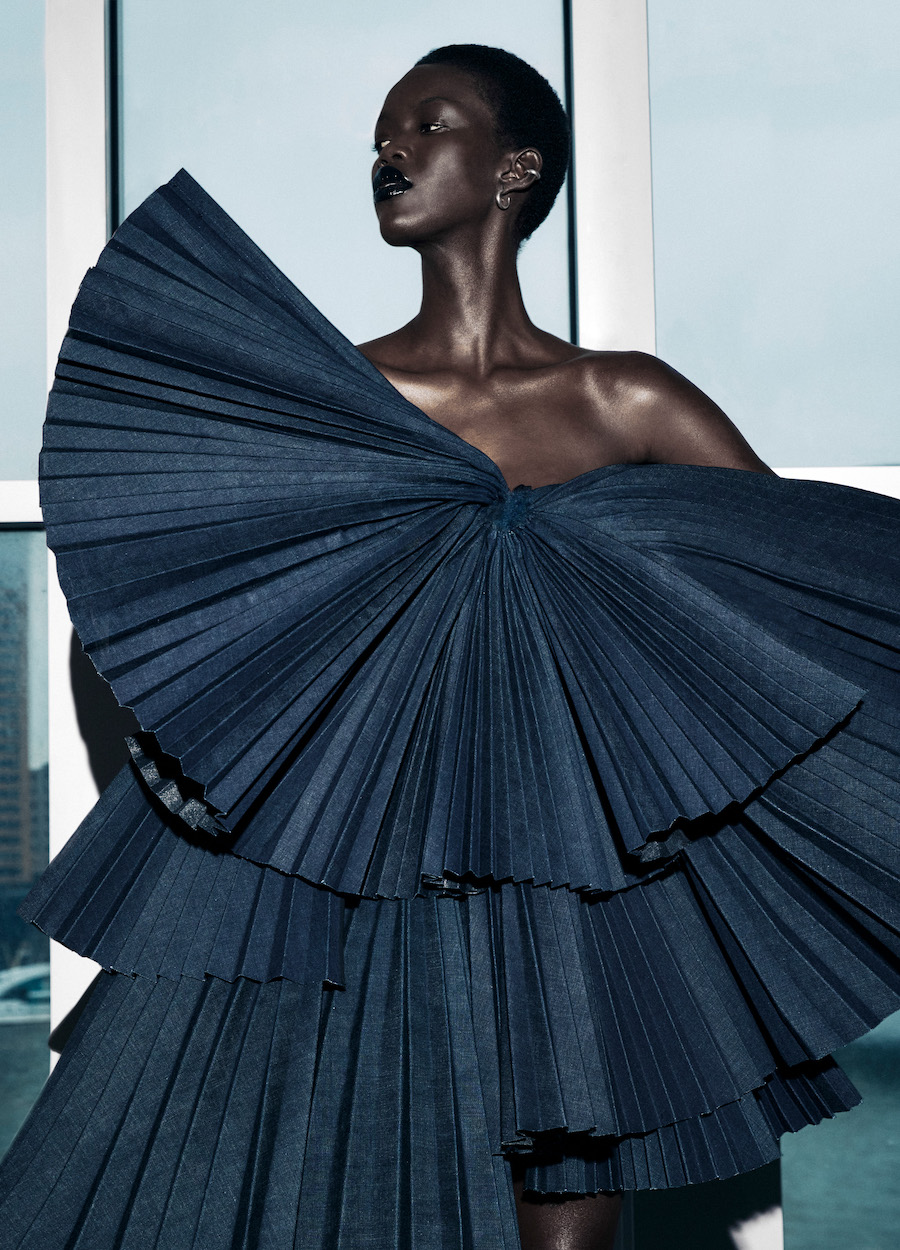 G-STAR RAW X DAVID LAPORT
Casual wear is replaced by couture in this capsule collection from G-Star RAW: Designer David Laport combines his expertise in unique clothing with the fashion brand's denim know-how. The two pieces in the collection are an exclusive couture dress made from premium Japanese selvedge denim and tulle and a limited-edition ready-to-wear upper part with an eye-catching bow, which feature signature draped pleats. The multidisciplinary designer stands for contemporary, modern design, including unusual details and always a dash of otherness. These end results show that there are no limits to creativity even with denim fabric, as the contrasts of the hardcore denim philosophy and the "RAW"-aesthetics are actually juxtaposed with the couture designer's twisted and delicate creations. This modern evening wardrobe is proof of consummate craftsmanship and definitely makes a statement on its wearer's body.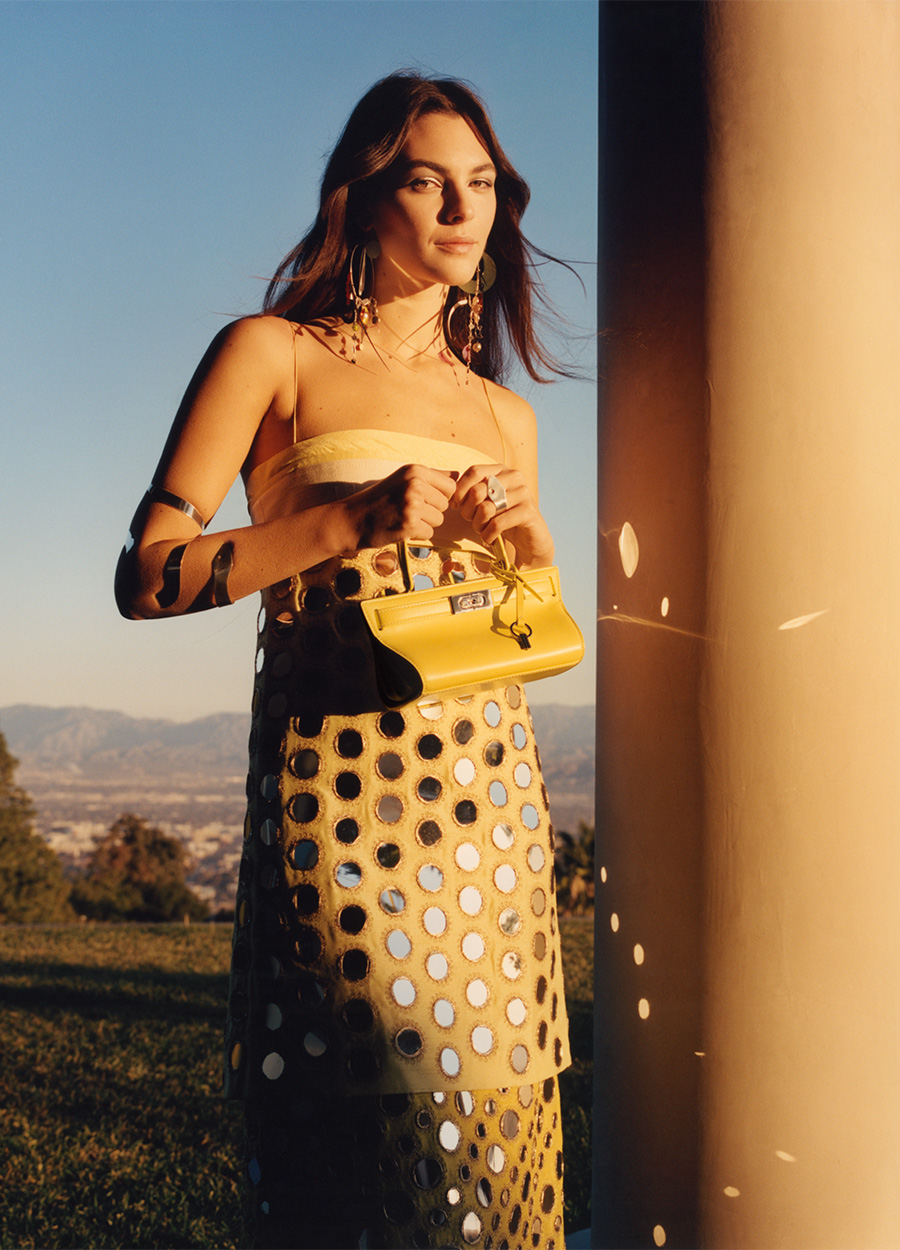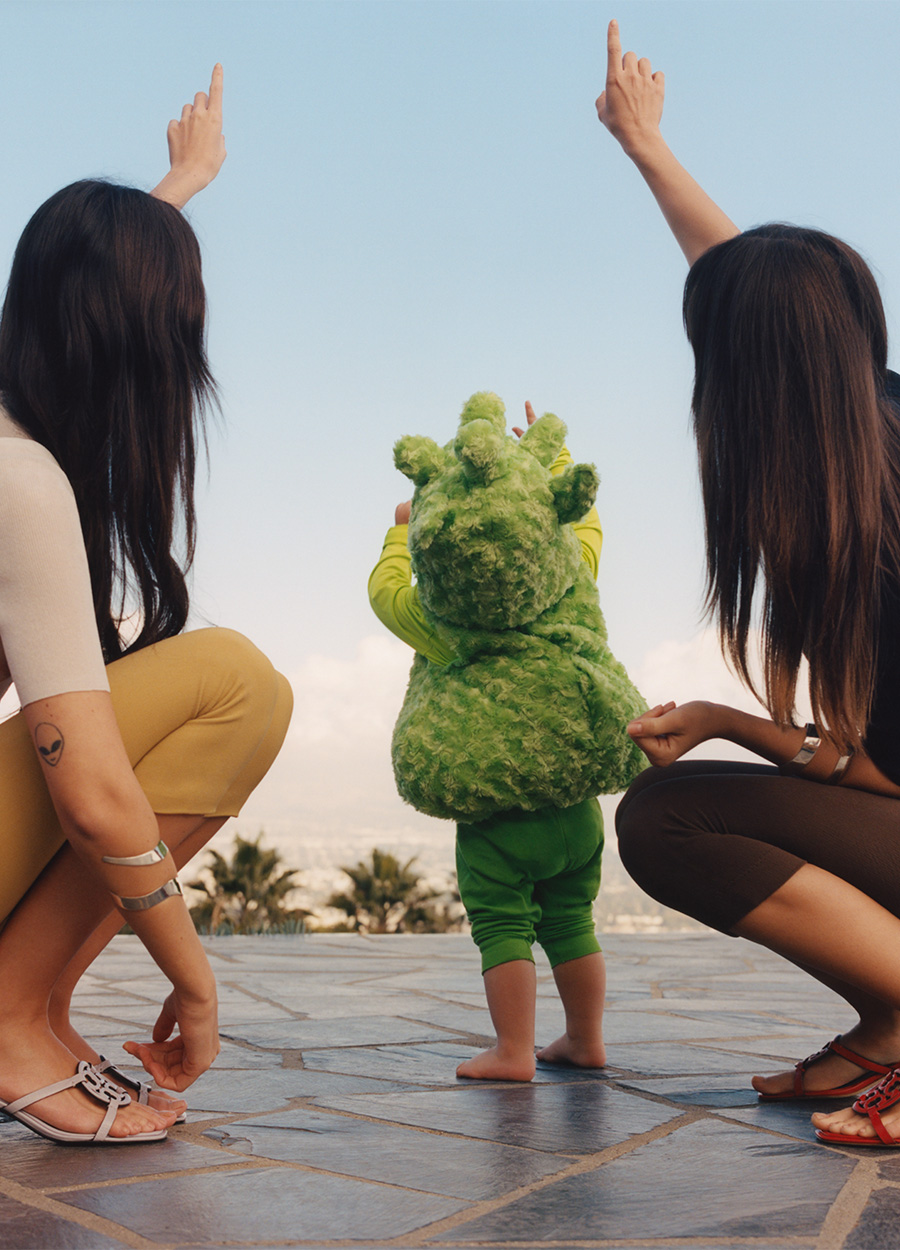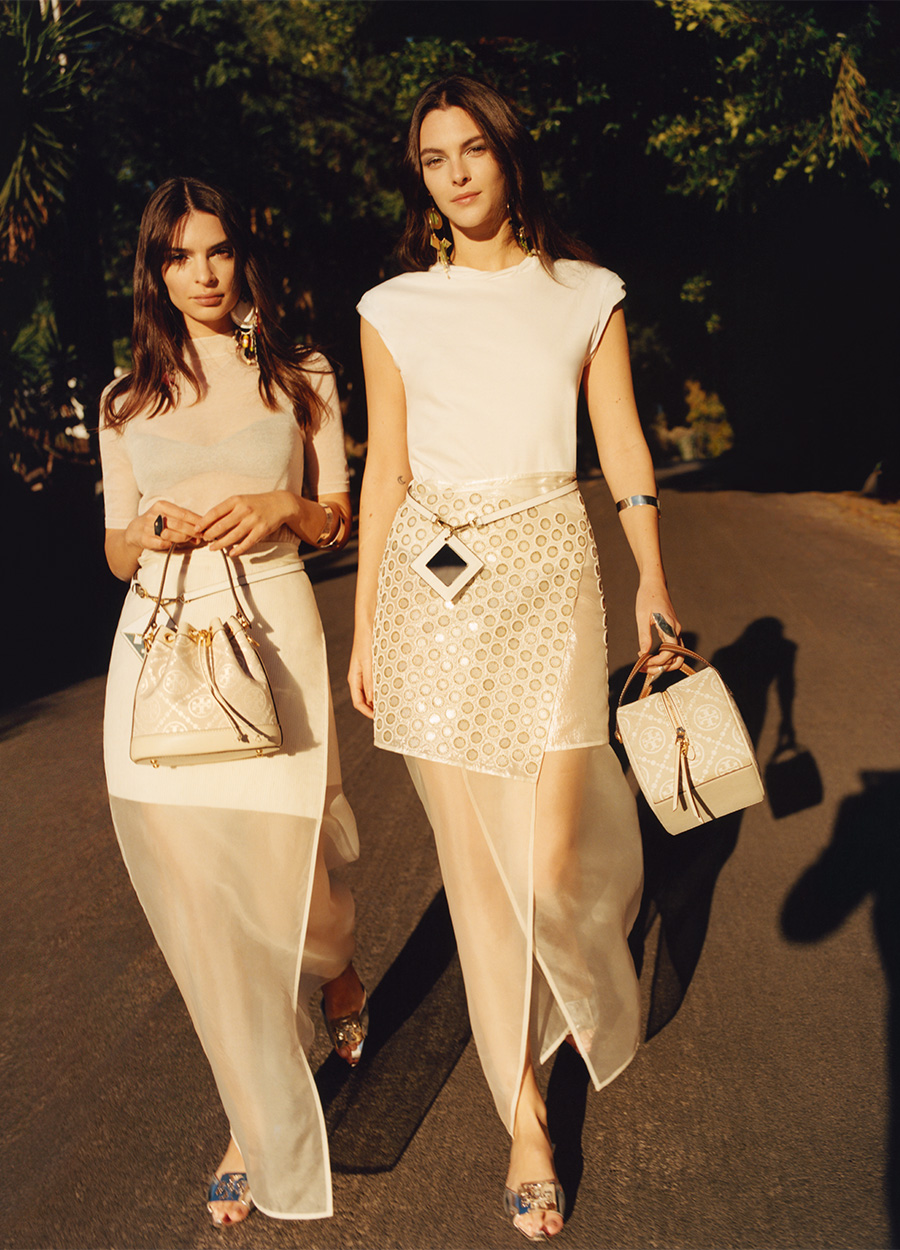 EMILY RATAJKOWSKI AND HER SON IN TONY BURCH'S SPRING 23 CAMPAIGN
Emily Ratajkowski und her Son Sylvester Apollo Bear Star, Vittoria Ceretti and Ugbad Abdi are starring in the new Tory Burch Spring 2023 Campaign. Tory Burch's Spring 2023 campaign sets the new collection against the expansive, sun-drenched horizons of the Hollywood Hills. In the campaign the strength of woman and the power of femininity motherhood and family will be celebrated including the family you chose. The Spring 2023 collection reflects Tory's purpose to empower women and instill confidence. It is defined by sensual silhouettes, weightless layers and an ethereal palette. "Woman don't want to feel restricted in rules", Tory says. "They want to dress for themselves and express their individuality". The spring season introduces new standout accessories, including the Pierced Slingback and Cosmic Hoops, as well as iterations on signature Tory Burch handbags, shoes, eyewear and watches. The Miller Bombé Low Heel Sandal elevates the iconic shape above a tiny metal heel, while new T Monogram totes and bucket bags come in ivory and denim jacquard. Beginning of February, the Spring 2023 collection will be available in Tory Burch stores, on toryburch.com and in select retailers around the world.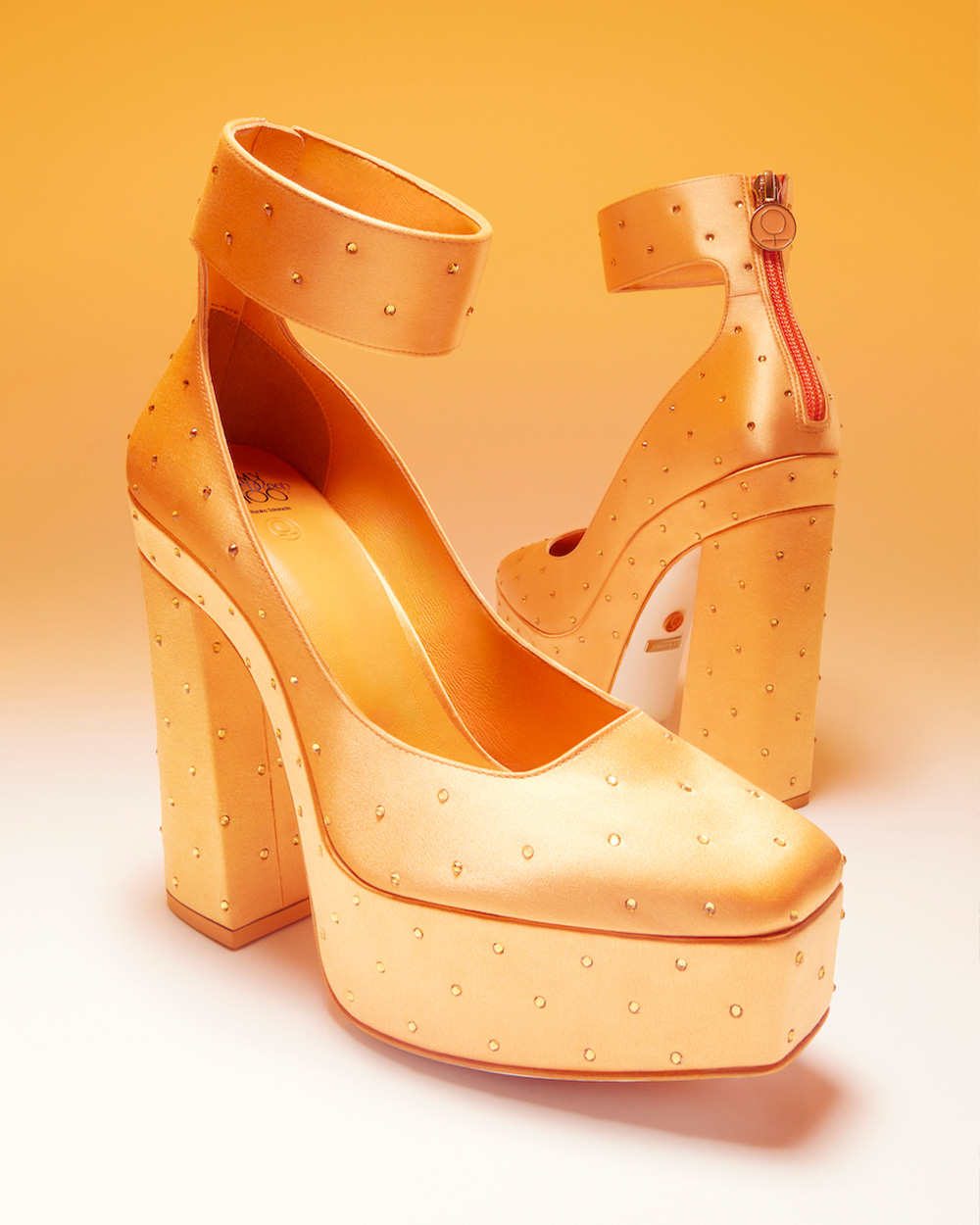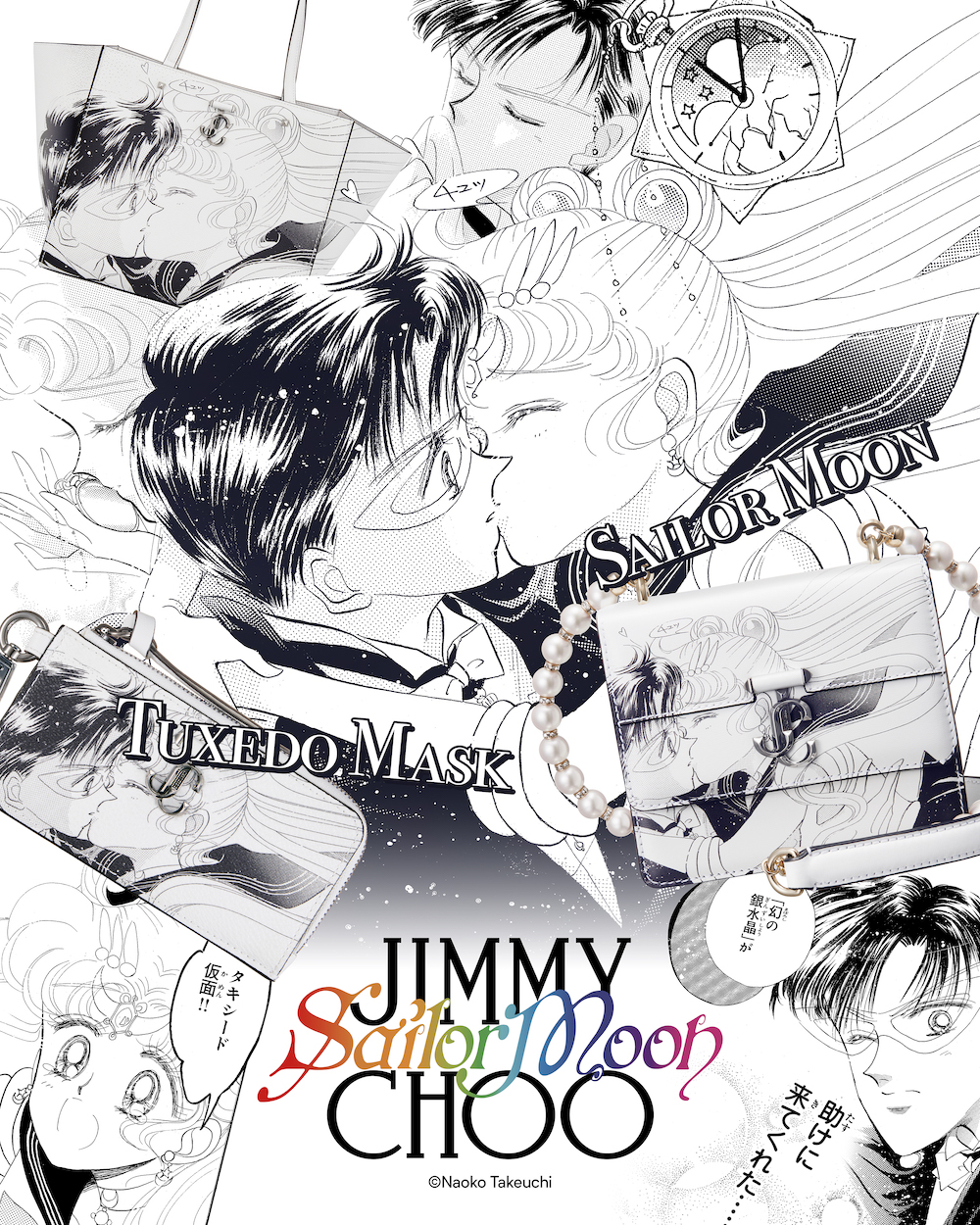 JIMMY CHOO X PRETTY GUARDIAN SAILOR MOON COLLABORATION
The Pretty Guardian Sailor Moon manga is celebrating its 30th anniversary. To mark the occasion, Sandra Choi, creative director of Jimmy Choo, is creating a capsule collection that combines individuality and feminine strength. The pop culture influence for several decades echoes through more than 40 countries, has been translated into 17 languages and brings different generations together. Naoko Takeuchi created the manga and was also part of the collaboration, which depicts values beyond female empowerment, including inclusion and individual personalities. Fashion plays an important role in both worlds: shoes and accessories are now inspired by the main characters and their respective characteristic colours. The collection will be available exclusively at Selfridges in a spectacular pop-up store, providing a great photo opportunity from February 14th, and will also be available on Jimmychoo.com.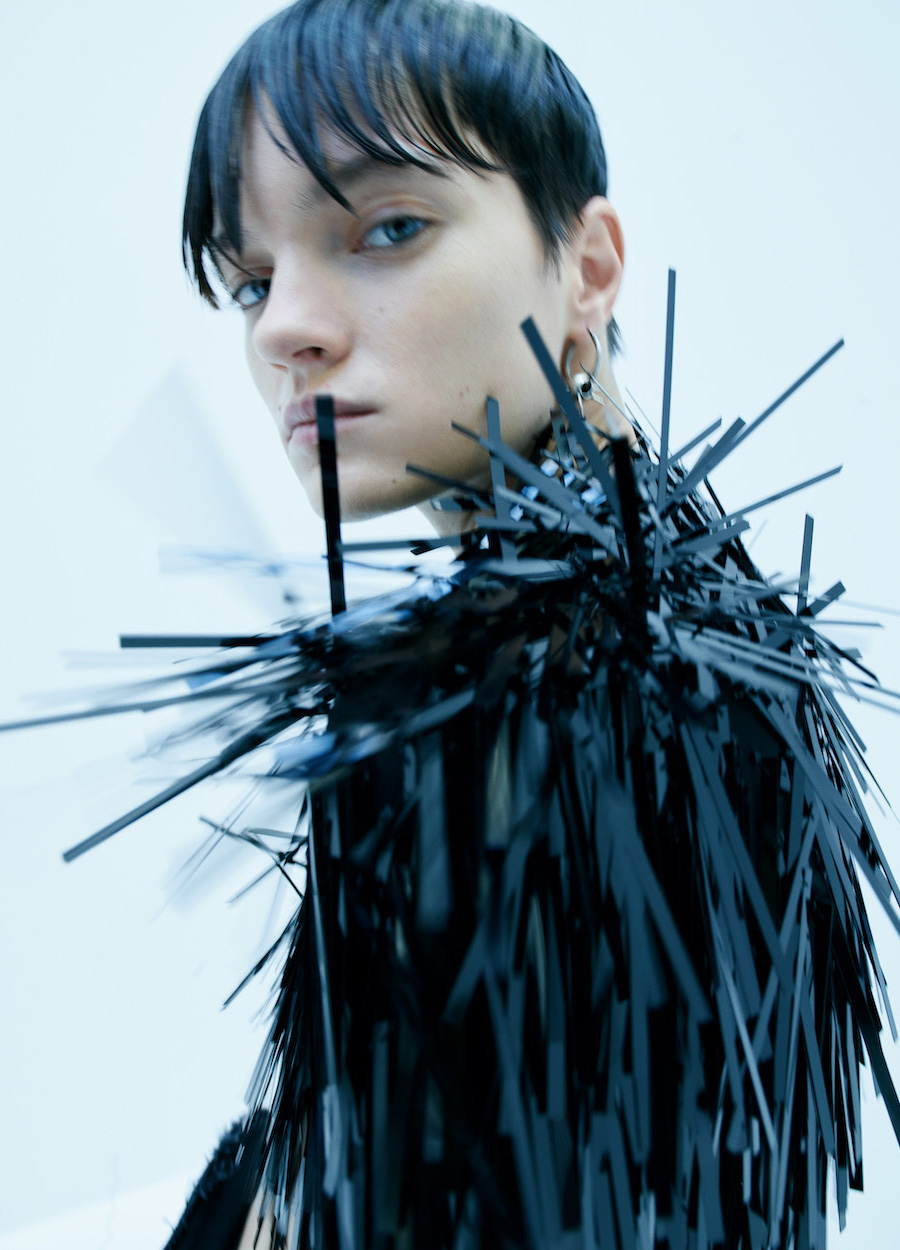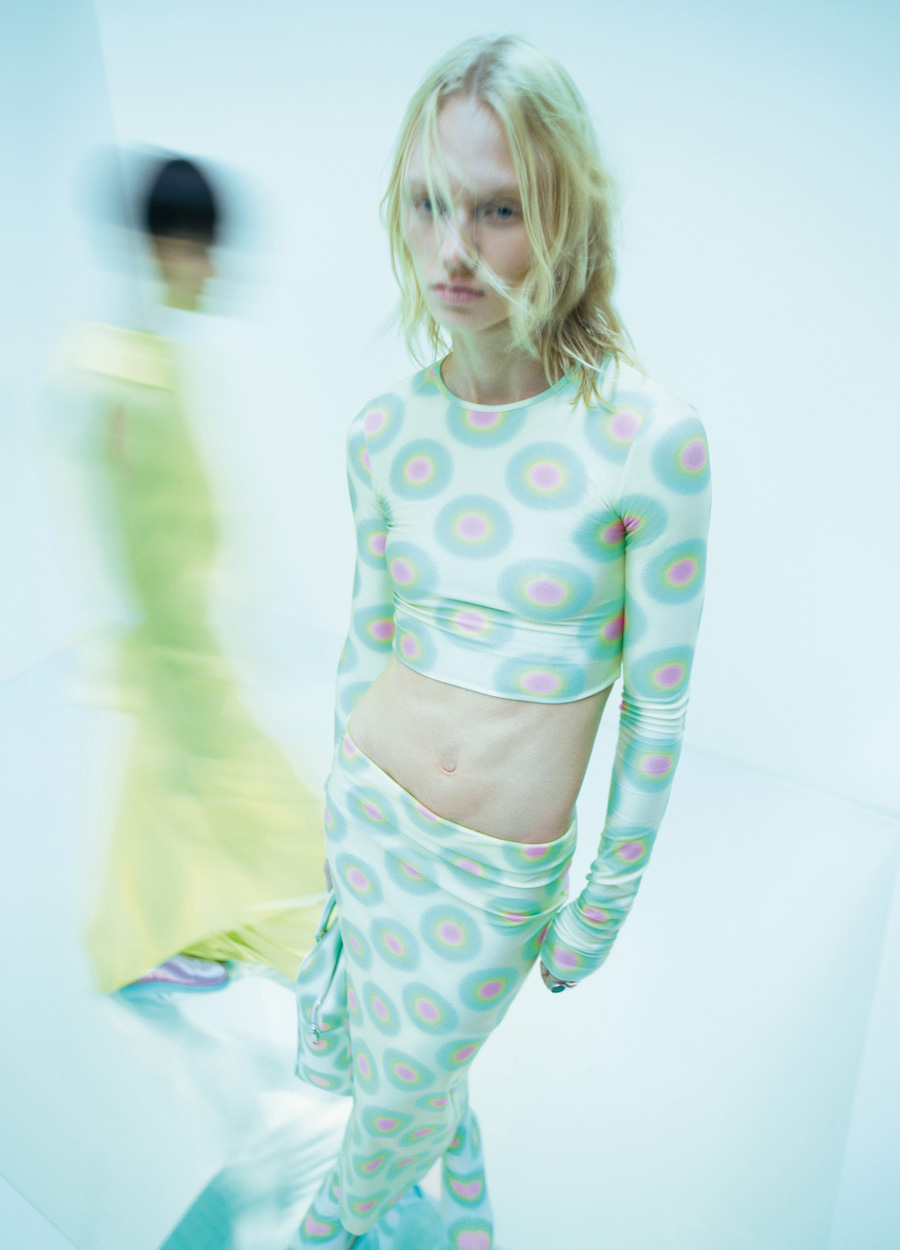 SPORTMAX SS23 CAMPAIGN
Sportmax's new campaign plays with extravagant light shades in a bright square space. The three-dimensional designs and almost psychedelic patterns simultaneously combine coolness and seduction. The name "BOUBA/KIKI" fits this, which is an effect in sound symbolism and describes an involuntary association of speech sounds and objects – juxtapositions and contrasts are echoed in the collection. Photographed by Mario Sorrenti, models Tanya Churbanova and Vilma Sjöberg present the looks from a new perspective. The label was founded in 1969 by Italian Achille Maramotti, who was inspired by sportswear from the US and the vibe of Swinging London. Part of the DNA has always been experimentation with fabrics, technical innovations and great creativity, which is represented in the current collection as well.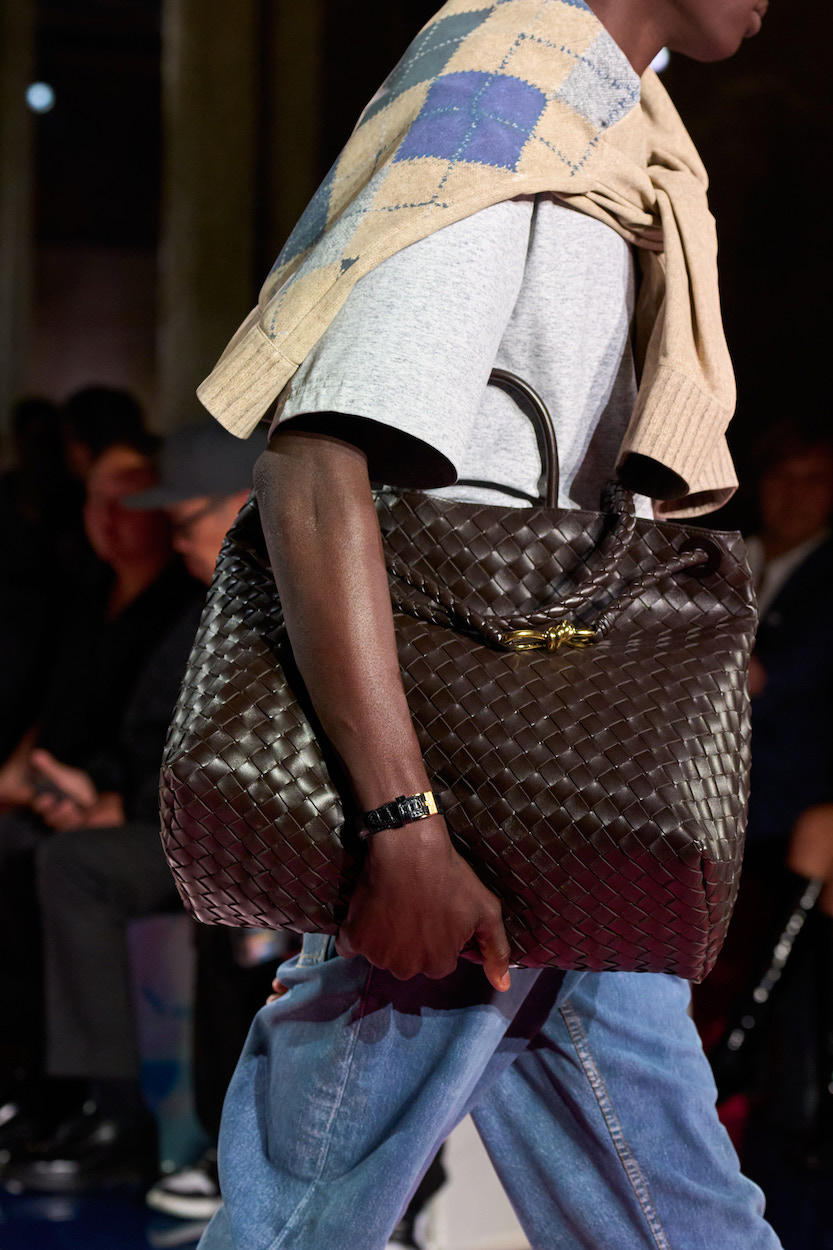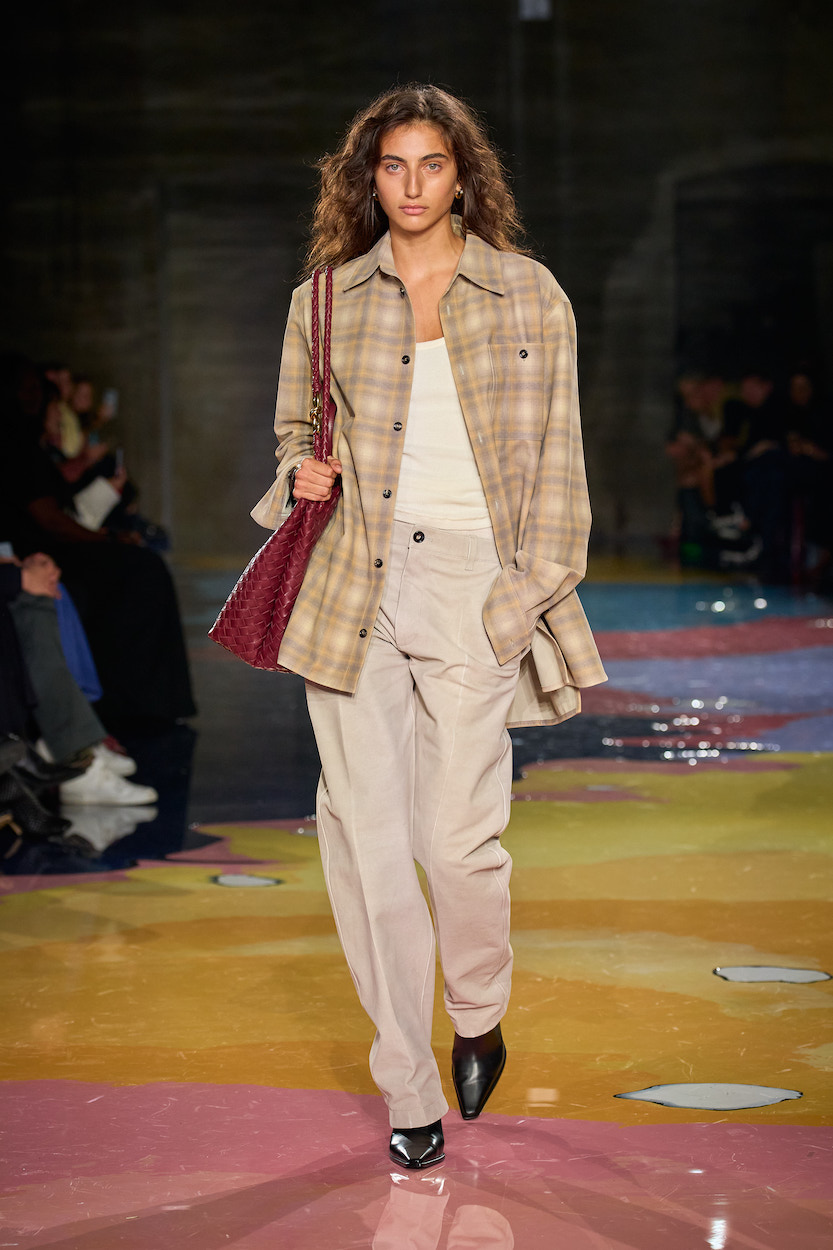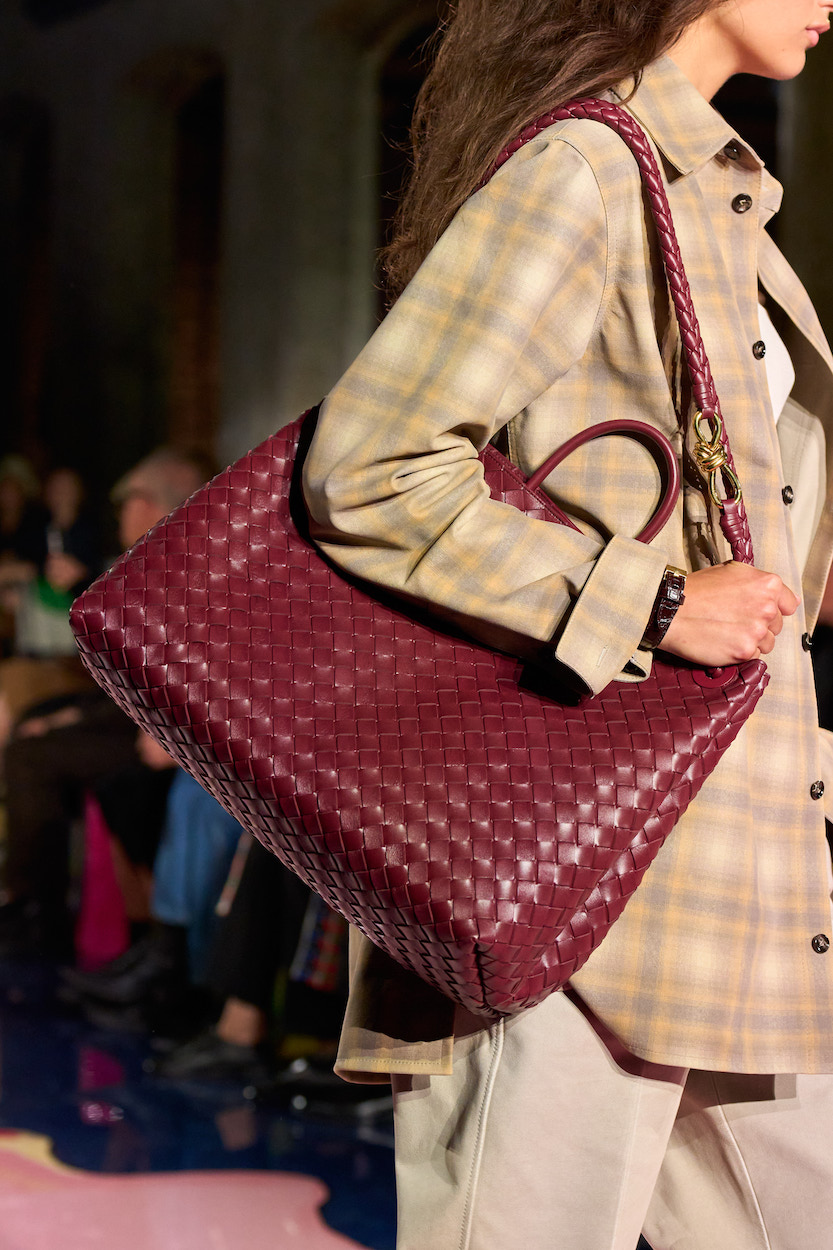 ANDIAMO BOTTEGA VENETA SUMMER 23
A faithful companion in all life situations and for all the stuff you need to store in a handbag is definitely the tote bag among all others. Designed by Matthieu Blazy, the latest bag collection is called "Andiamo", which is Italian and means "Let's go!", perfectly describing the vibe of the bag and of Bottega Veneta as a brand. The bag suits every occasion in three different sizes and various colours. Highlights include the classic intrecciato-pattern and an intricate knot detail in gold. Crafted from calfskin, the design is rounded and dynamic. The unisex bag copy is released on February 7th.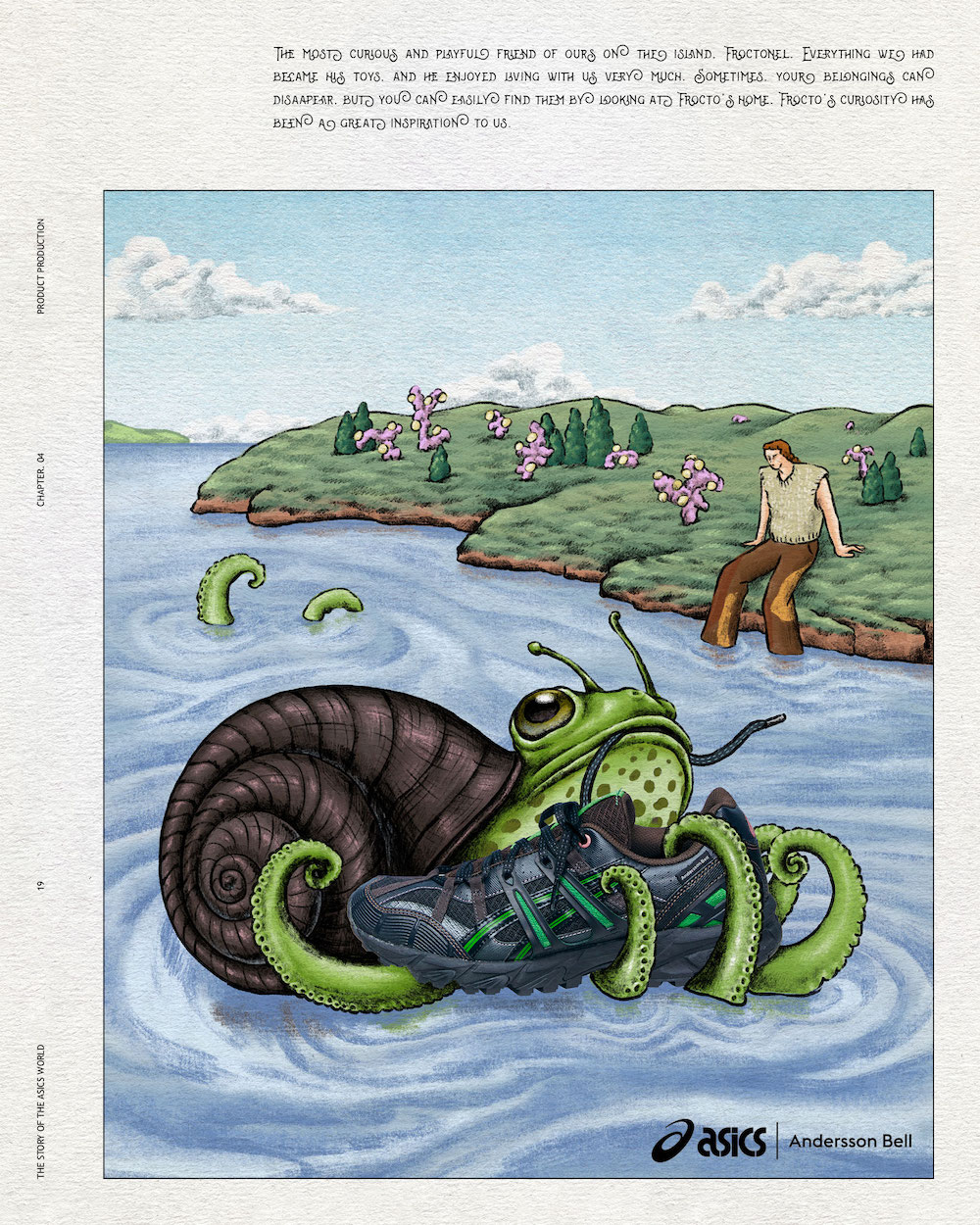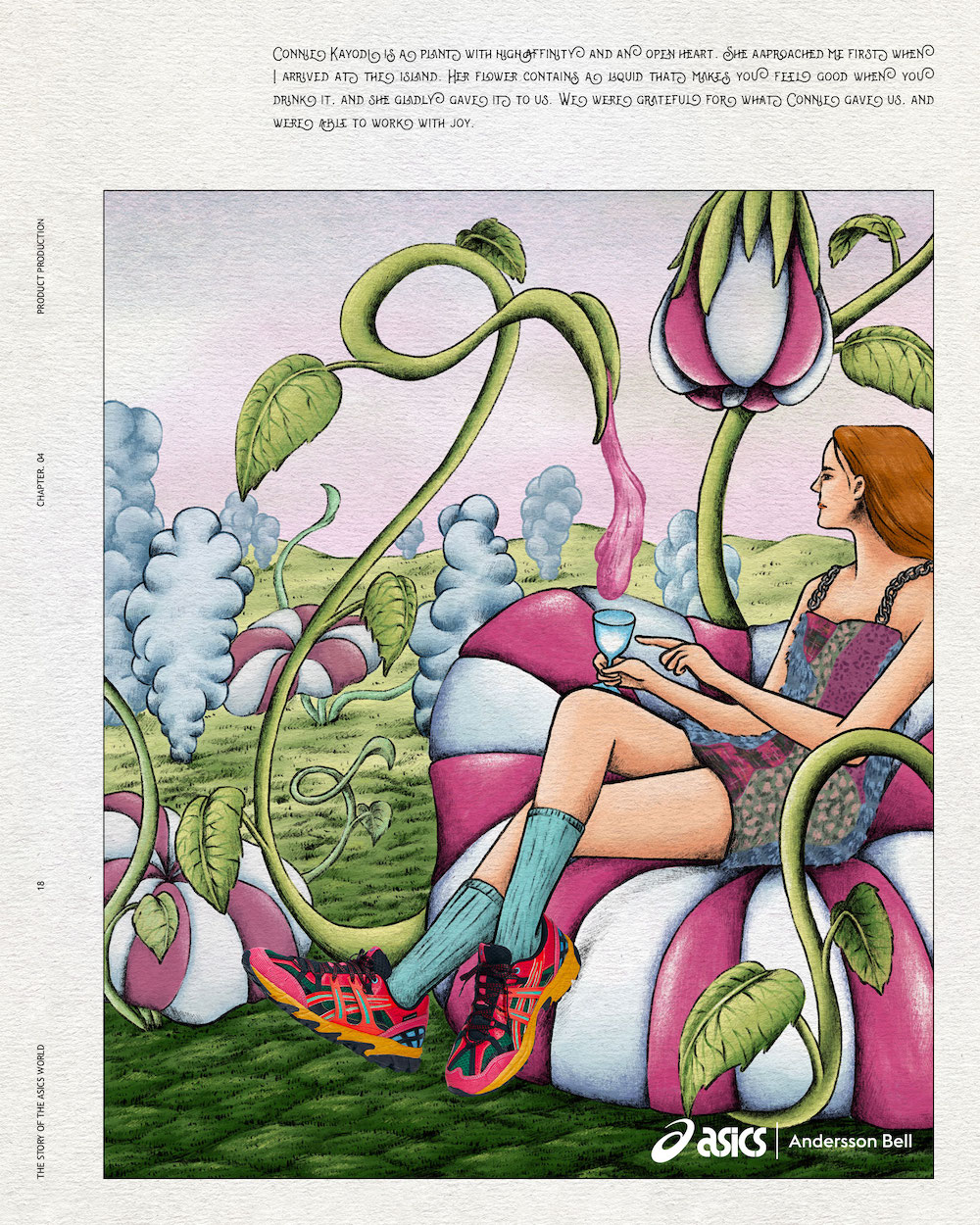 ASICS SPORTSTYLE LAUNCHING 3RD COLLABORATION COLLECTION WITH ANDERSSON BELL
The third collaboration collection will be released on January 30 from the global sports brand Asics Sportstyle and Contemporary brand Andersson Bell following the first and second collaborations that sold out with enthusiastic responses. The third Project between Asics and Andersson Bell is the Gelsonoma 15-50 Shoe, which is conceived as a technical sneaker optimized for trail running, establishing a new universe with notable technology of Asics and creativity unique to Andersson Bell. The collection comes in three different colors black/green, olive oil/dark brown, and bright rose/evergreen and it is priced at 160 euro. The collaboration collection is going to be launching on asics.com and select retailers on January 30th.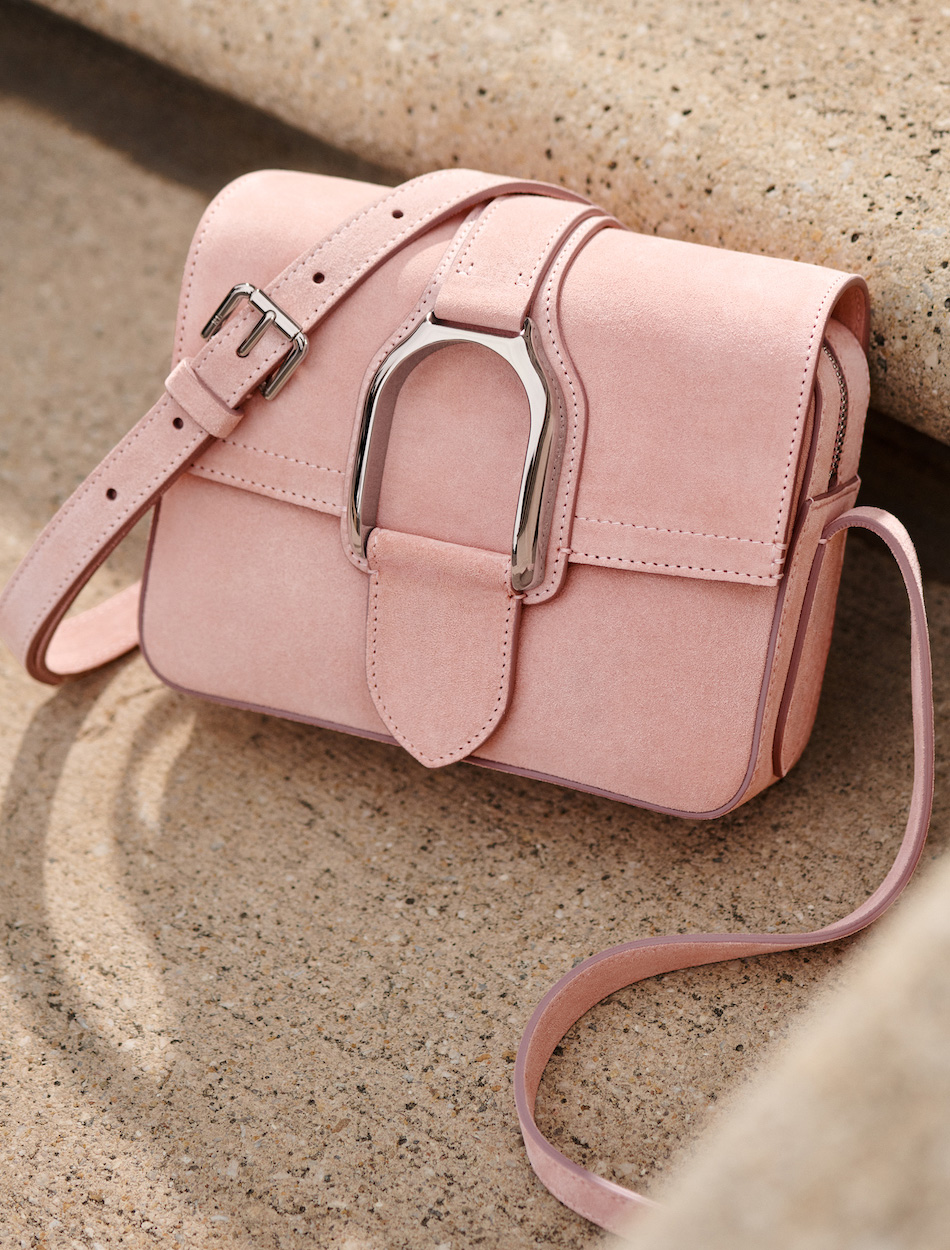 RALPH LAUREN TO LAUNCH THE NEW SPECIAL EDITION PINK SUEDE WELLINGTON BAG
To mark World Cancer Day 2023 on February 4th, the Ralph Lauren brand launched a very special bag: the Pink Pony Initiative is a program of the company, which is dedicated to research against cancer and preventive measures. In keeping with this, the brand is now introducing the Pink Pony Wellington Bag. The pink bag fits in its light tone perfectly in the spring and also stands for a good cause. Twenty-five per cent of the purchase price will be donated to international cancer support organizations; in Germany, the proceeds will be donated to the German Cancer Research Center. Ralph Lauren's goal with this launch is to generate awareness around the cancer issue, dispel prejudice and be a part of this fight against the disease.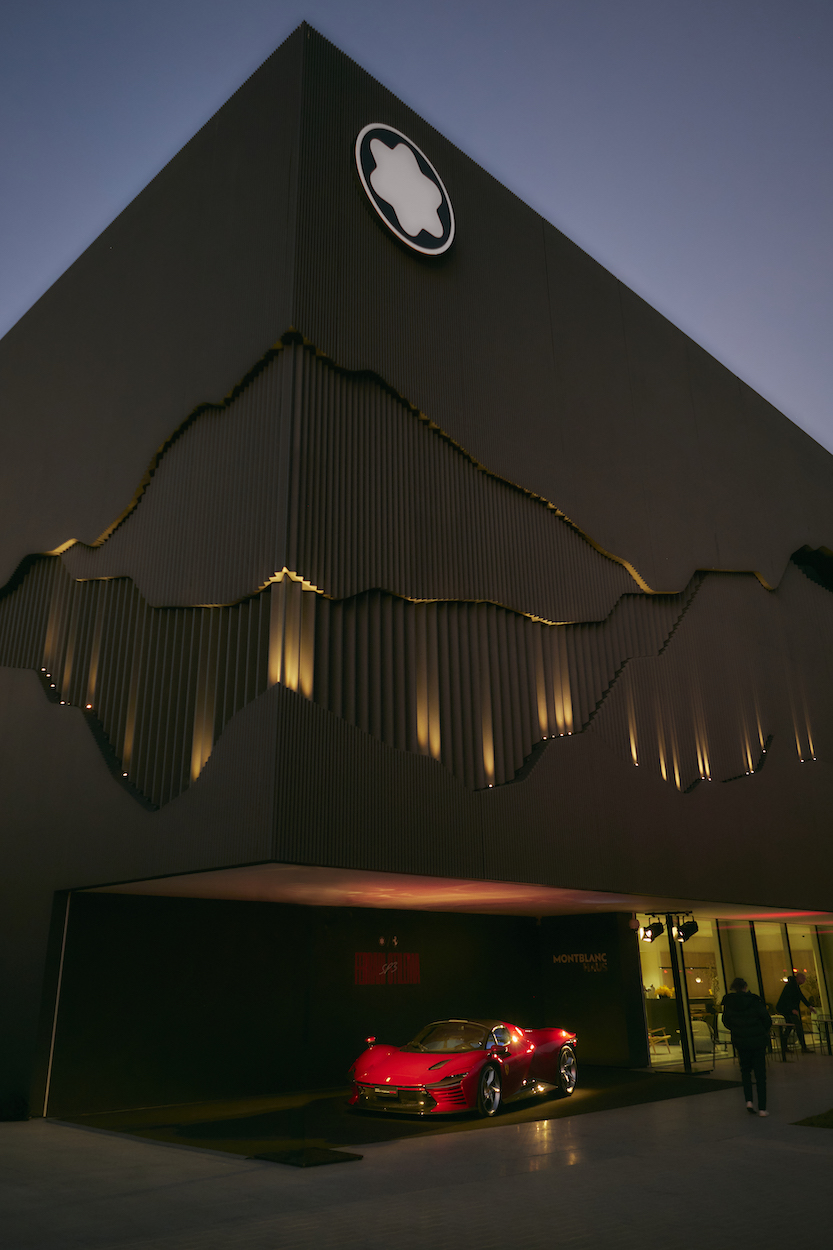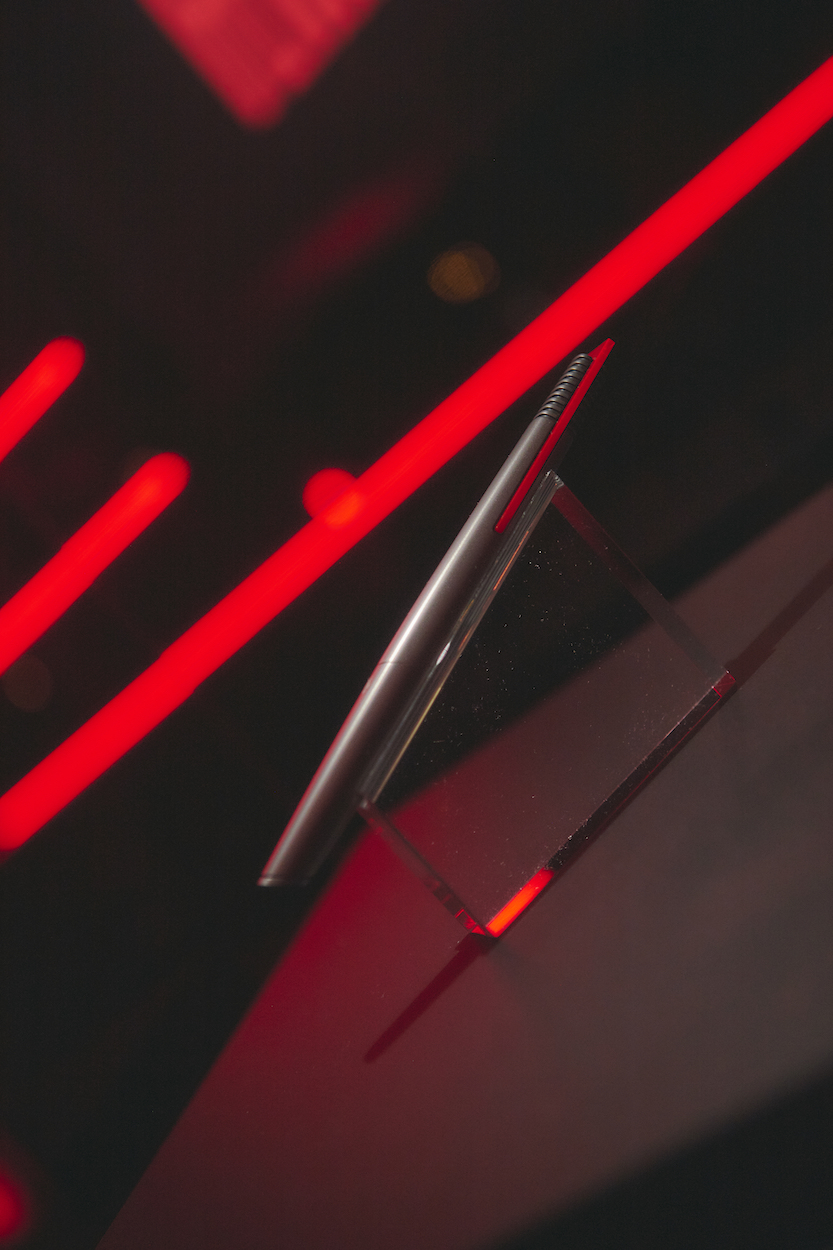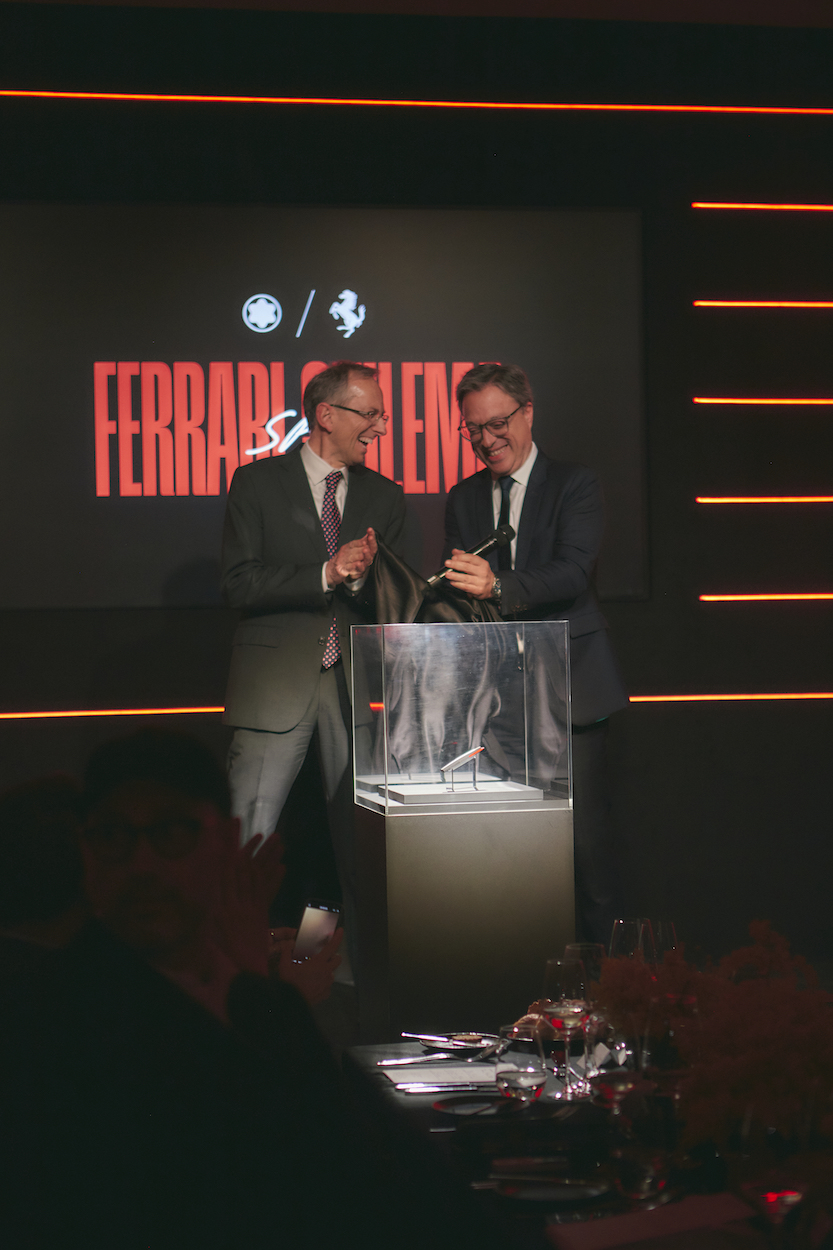 MONTBLANC FERRARI STILEMA SP3 LAUNCH AS EVENT IN MONTBLANC HOUSE
As a homage to the Ferrari Daytona SP3, the two luxury brands Montblanc and Ferrari are creating a limited series of the Stilema Sp3 in an edition of 599 pieces. The fitting event for selected VIP guests and media representatives occurred at the stationery brand's Hamburg headquarters. It gave guests a first glimpse of the new generation of instruments designed under the direction of Flavio Manzoni, Chief Design Officer of Ferrari. At the same time, the Ferrari Daytona SP3 from the Icona series and the source of inspiration for the pen's innovative design could be admired in the entrance area. The car's codes and details were unmistakably integrated into the titanium pen, while the custom 750 white gold nib completed the look. The Montblanc Ferrari Stilema SP3 Limited Edition 599 is now the second collaboration between the two luxury brands.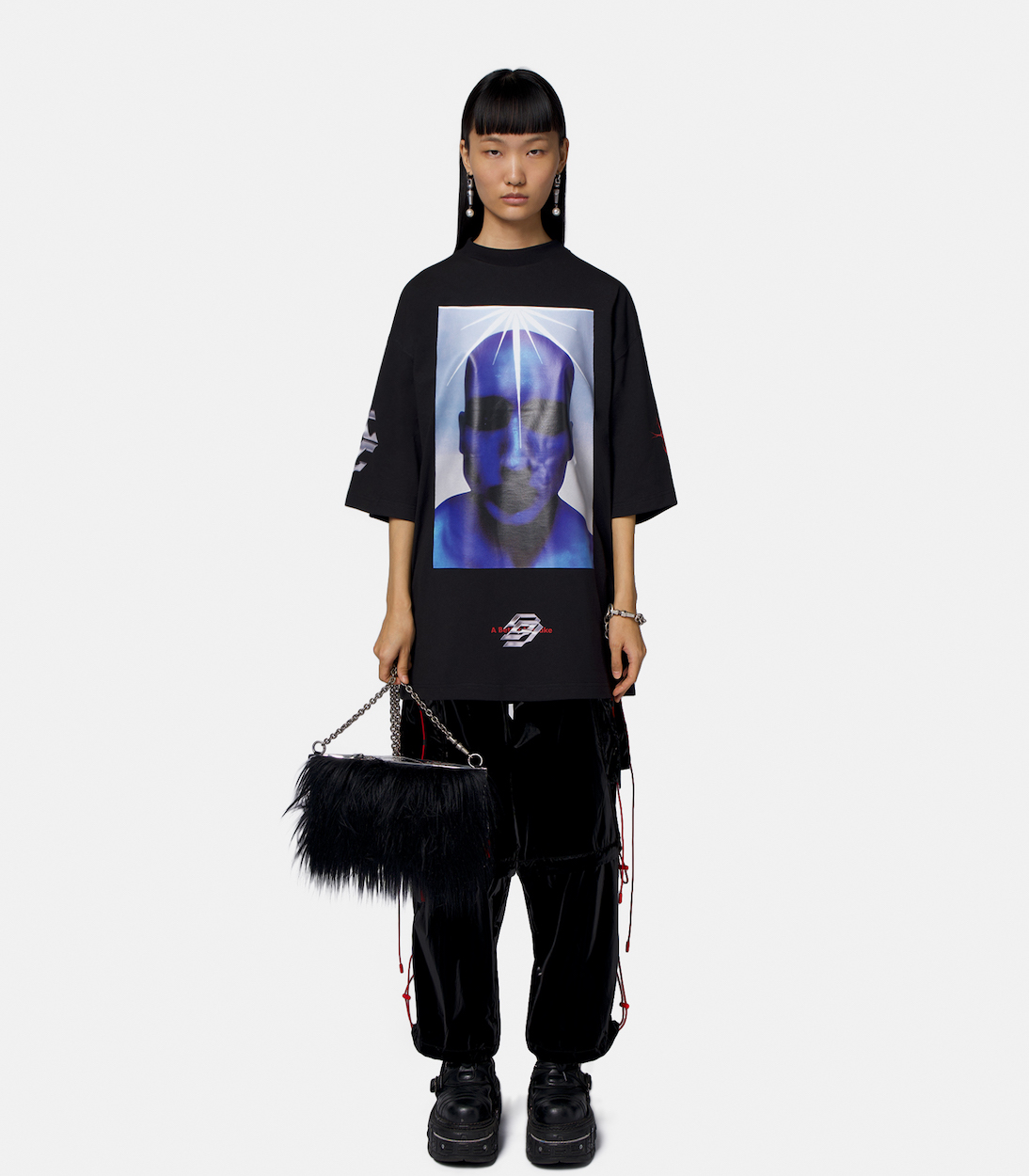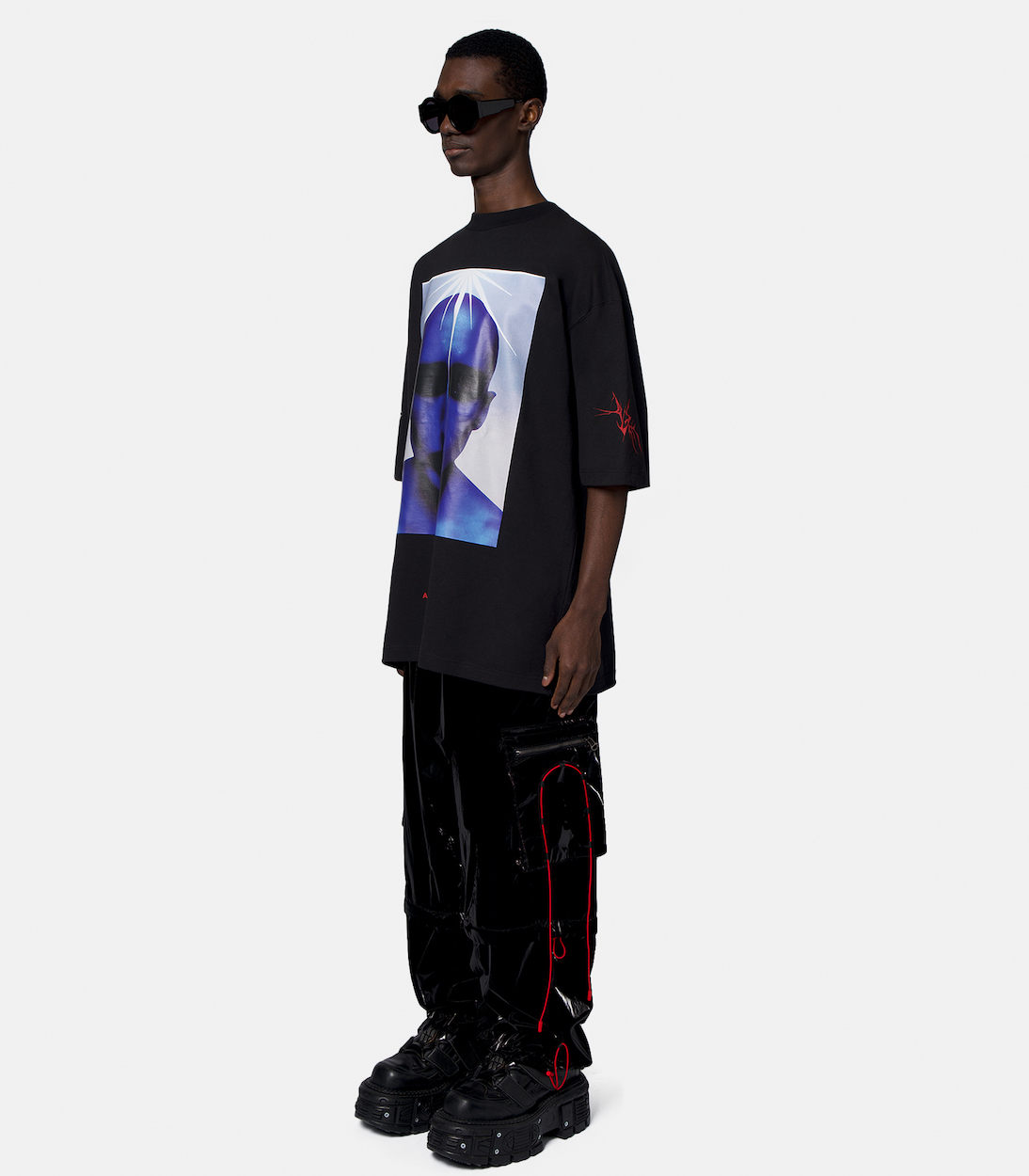 A Better Mistake x 999999999
For this upcoming release, the label's close creative connection with the electric music scenes is clearer than ever. A Better Mistake's approach to fashion design and its presentation have always been deeply incorporated in sound, dance and performance. ABM is teaming up with the legendary techno DJ duo 999999999 to announce their long-standing collaborative relationship with a highly limited t-shirt release. It is the first taste of the capsule release of the ongoing creative exchange between A Better Mistake and 999999999. The design in inspired by 90's rave culture, specifically that which originated in Gabber Netherlands an era and scene many see as one of the best in hardcore history. The black, oversized, screen-printed t-shirt will be produced in a quantity of exactly 99 and retailed at 99€ exclusively via abettermistake.com on the 8th of February at 7.30 pm.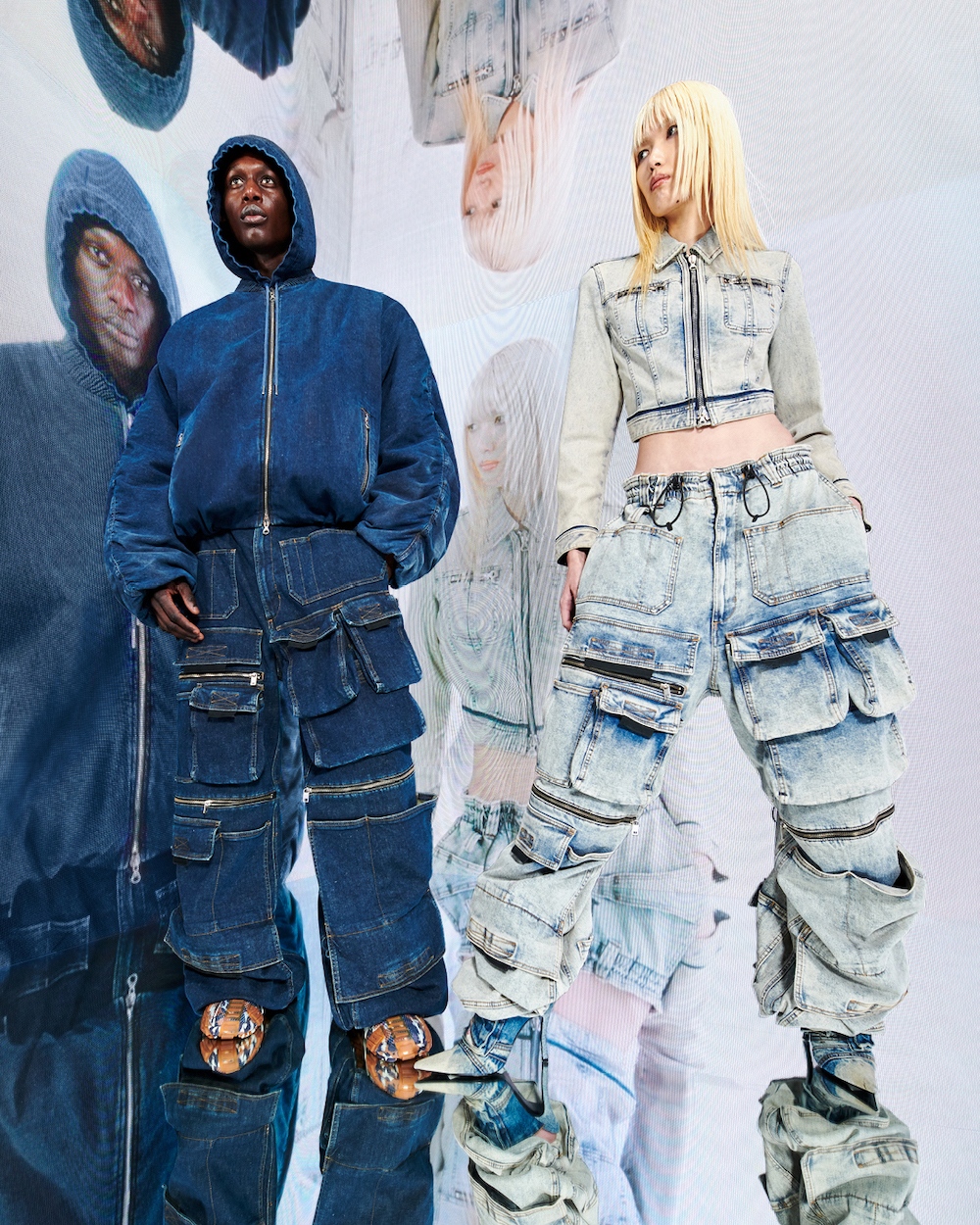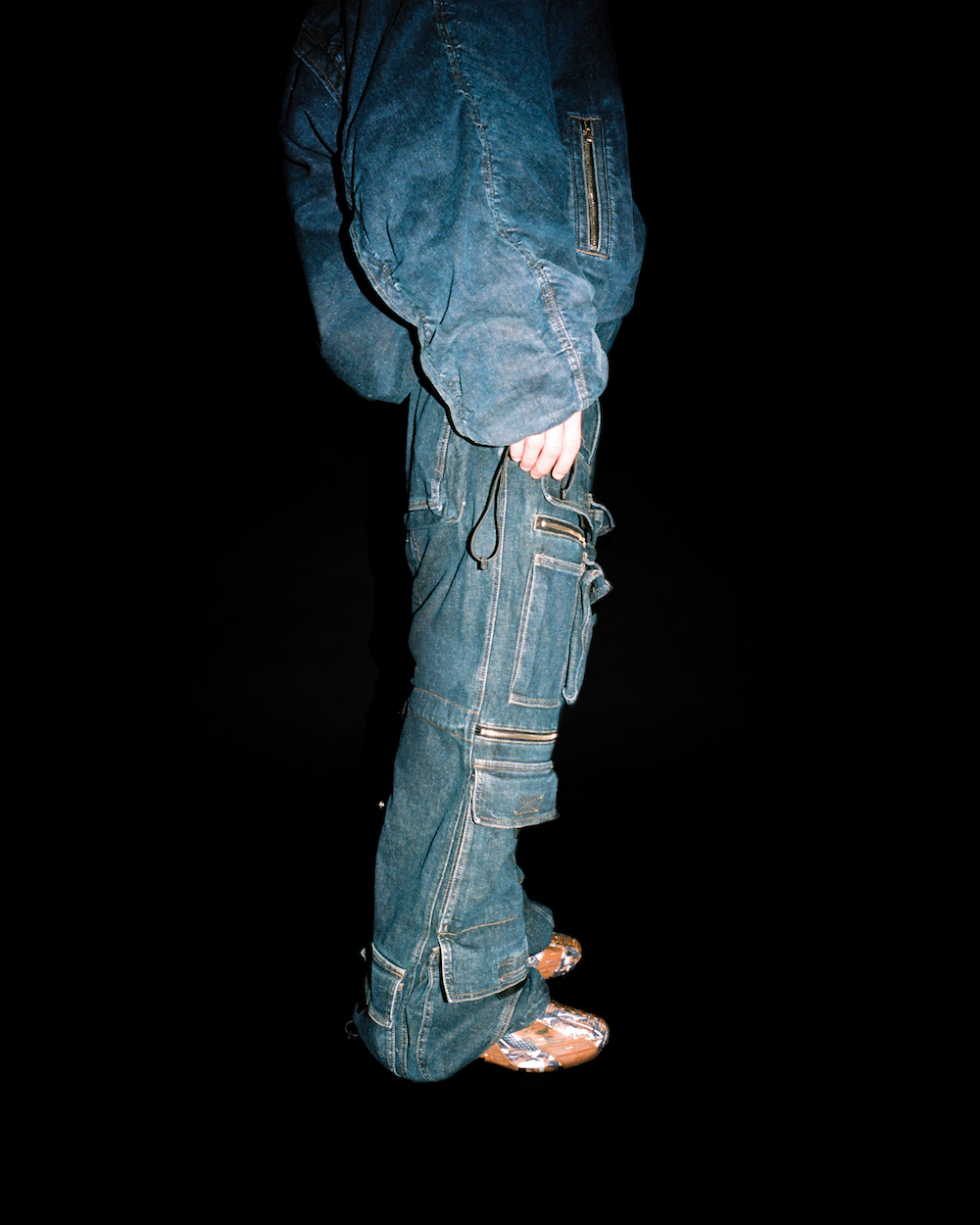 DIESEL REHAB DENIM PRE-SPRING 2023
Since 1979 Denim has been the core of Diesel's DNA. As much as denim is the brand's heritage and identity, it is a category that demands constant innovation, re-evaluation and evolution to stay creative, relevant and future-minded. First was the Diesel Rehab Denim introduced in some key pieces key pieces on the FW22 runway, and a more comprehensive collection is launched for Pre-Spring 2023. Fabric sustainability specialist Tejidos Royo partnering with a circular approach Diesel Rehab Denim represents Diesel's most significant achievement to date in terms of sustainability. Incorporating scraps from Diesels own cutting waste into the manufacturing process, each garment is made with 100 percent recycled cotton and recycled elastane from pre-consumer waste blended with Tencel ™ Lyocell with REFIBRA technology. Dry Indigo® Technology is an innovative technique with zero water consumption which drastically reduces also the amount chemicals and energy used in the denim dying process. The Pre-Spring 2023 range consists of three different washes — Fade Out, Bleach and Shadow, which combines vintage indigo with gray. Men's, women's and all-gender silhouettes include monster cargo pants with a toggled waist, an oversized bomber jacket, zip-up trucker jackets and an asymmetrical A-line skirt. Diesel Rehab denim will be available on diesel.com and selected Diesel stores worldwide starting from February 13th 2023.
EARTHQUAKES IN TURKEY AND SYRIA: PEOPLE URGENTLY NEED SUPPORT
The world organization UN Women and other partners care on the ground in the affected areas of Turkey and Syria: an earthquake with a magnitude of 7.8 surprised people in the morning of February 6th. More than 8,500 people were killed, over 20,000 were injured and many are still missing. It is the strongest earthquake in Turkey since 1939. Up to 23 million people, especially women and children, are already dependent on aid due to the cholera outbreak and the harsh winter. To get more information or provide support and make donations, please click on the linked website of UN Woman.