Numéro Berlin's weekly collection of the most exciting news about fashion, music, and simply everything that is on our radar. And here is why it should be on yours as well!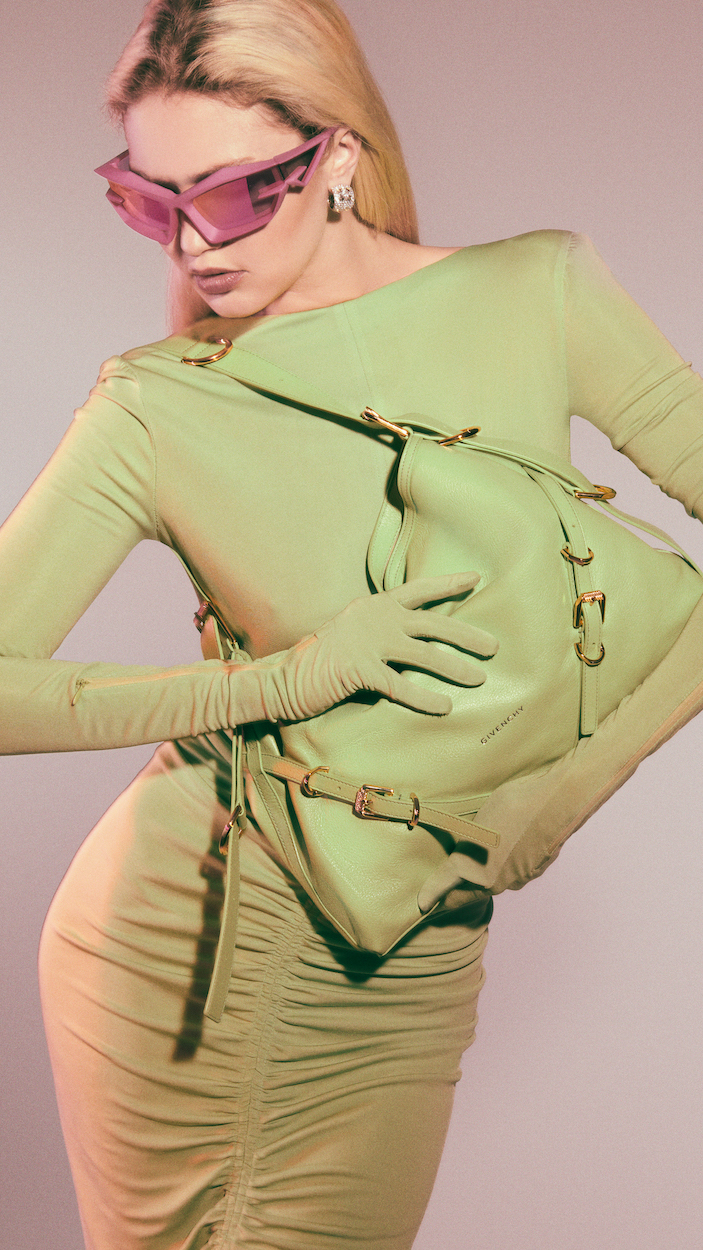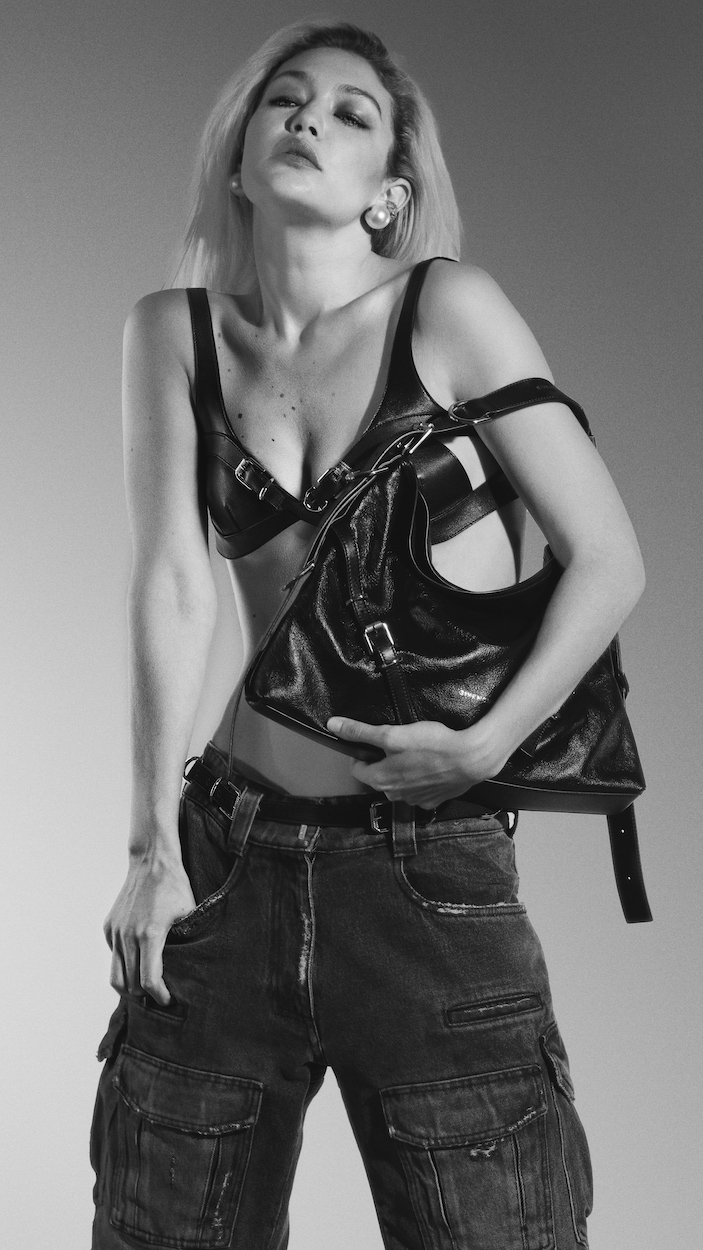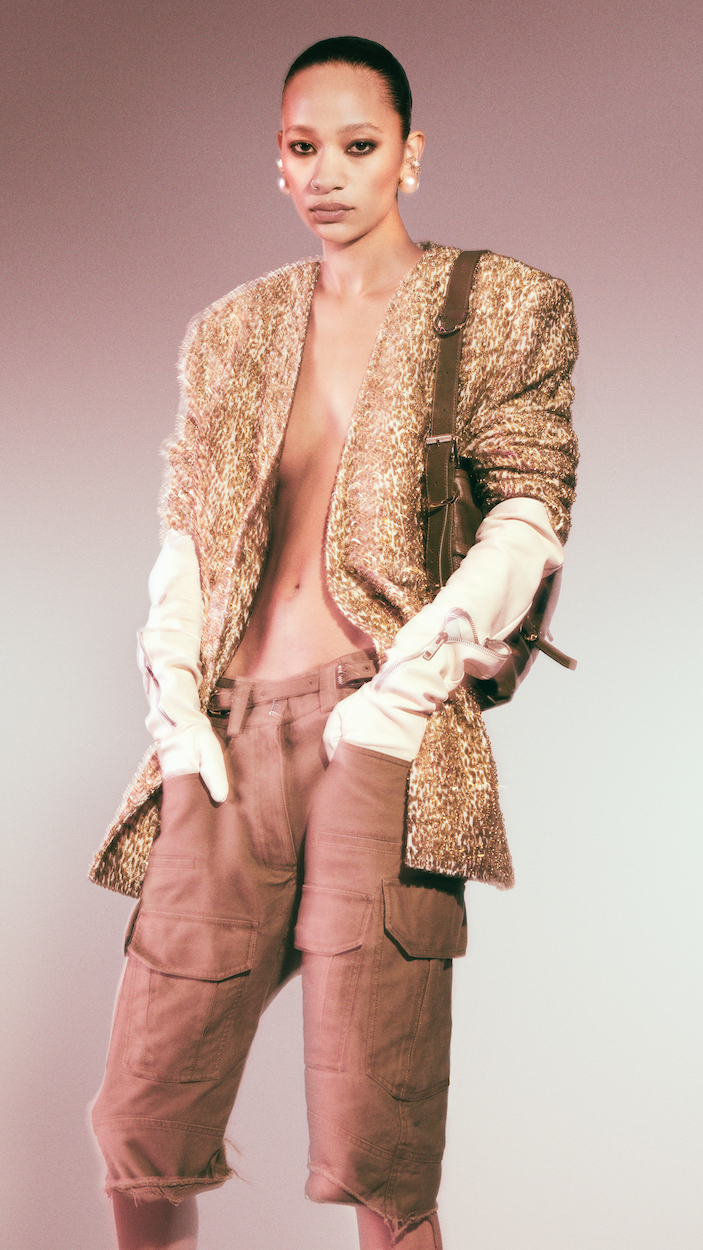 GIVENCHY: VOYOU BAG
First seen on the catwalk for Spring/Summer 2023 at Jardin the Plantes, the Voyou is the must-have accessory of the season, combining Parisian elegance with Californian cool. Creative director Matthew M. Williams combines the French elegance of founder Hubert de Givenchy with his philosophy of modern and global fashion in the digital age. Translated, Voyou means something like "gangster" and thus represents left-wing sophistication with a certain amount of provocation. In a V-shaped design, it shows the feminine side in discreet, grained calf leather as well as special versions with metallic leather, flexible denim and satin with glittering stones. Very innovative: the two larger bags can be folded over easily and closed due to their own weight without closure. The adjustable strap allows the bag to be worn close to the body, in hand, or otherwise as wished. The Voyou is available in three sizes and comes in different colours. It will be released on February 10th in all Givenchy shops and on Givenchy.com.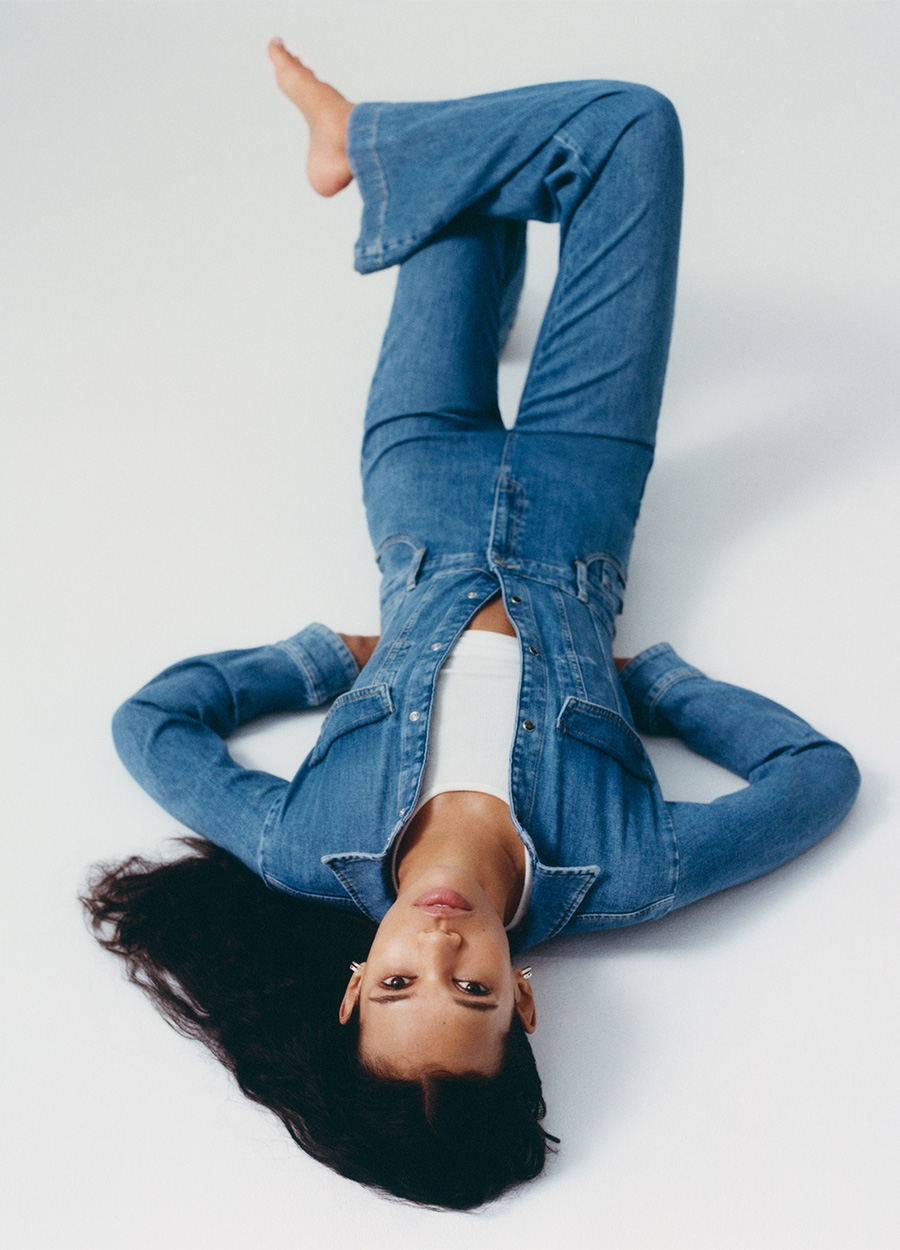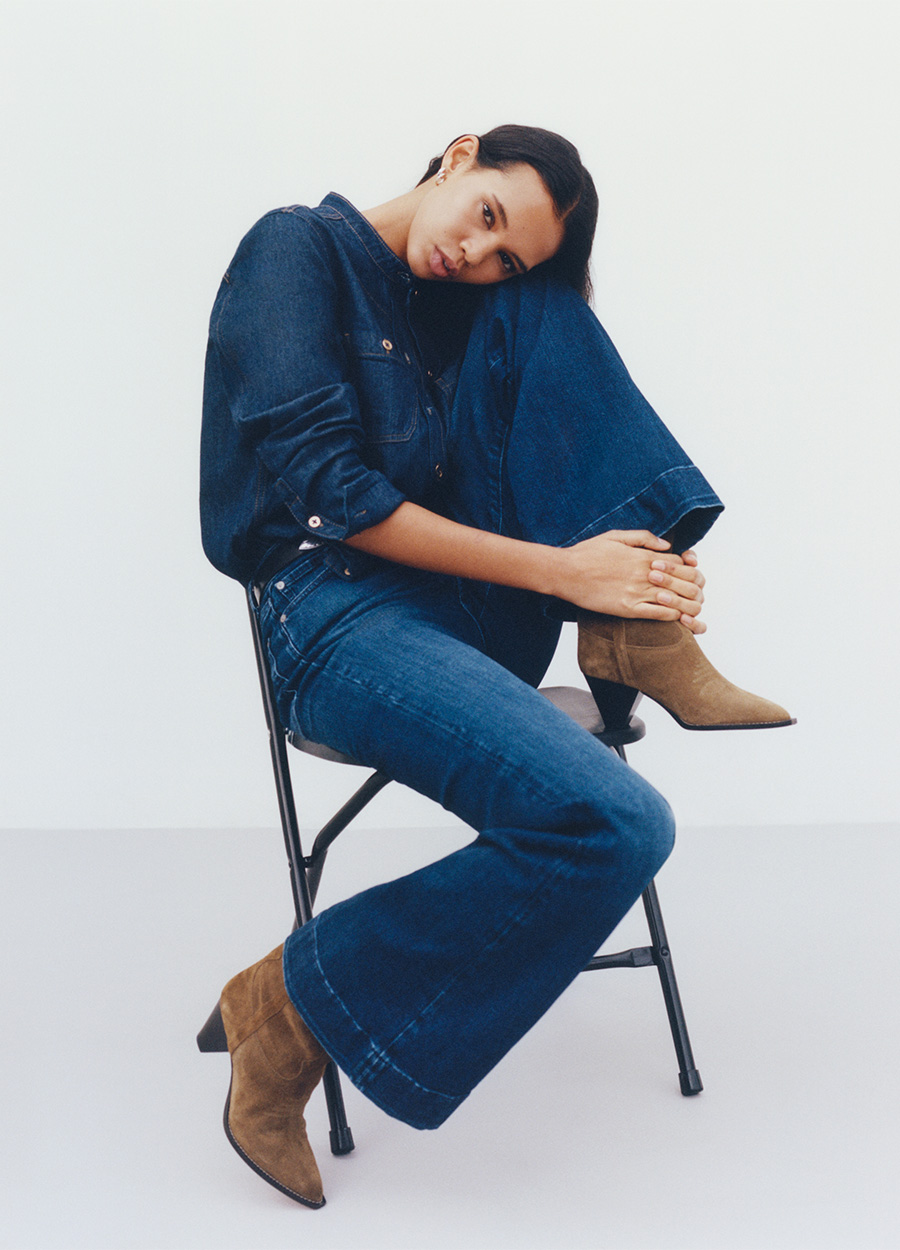 7 FOR ALL MANKIND – MEN & WMN SS 23
The new collection from 7 for all Mankind offers the complete variety of looks from office to dinner styles, everything is there. The campaign runs under the name "denim vision". From denim in neutral tones, to wide fits, overalls and blouses/shirts. Denim on denim looks, summery colors and light knitwear characterize the Mens Collection.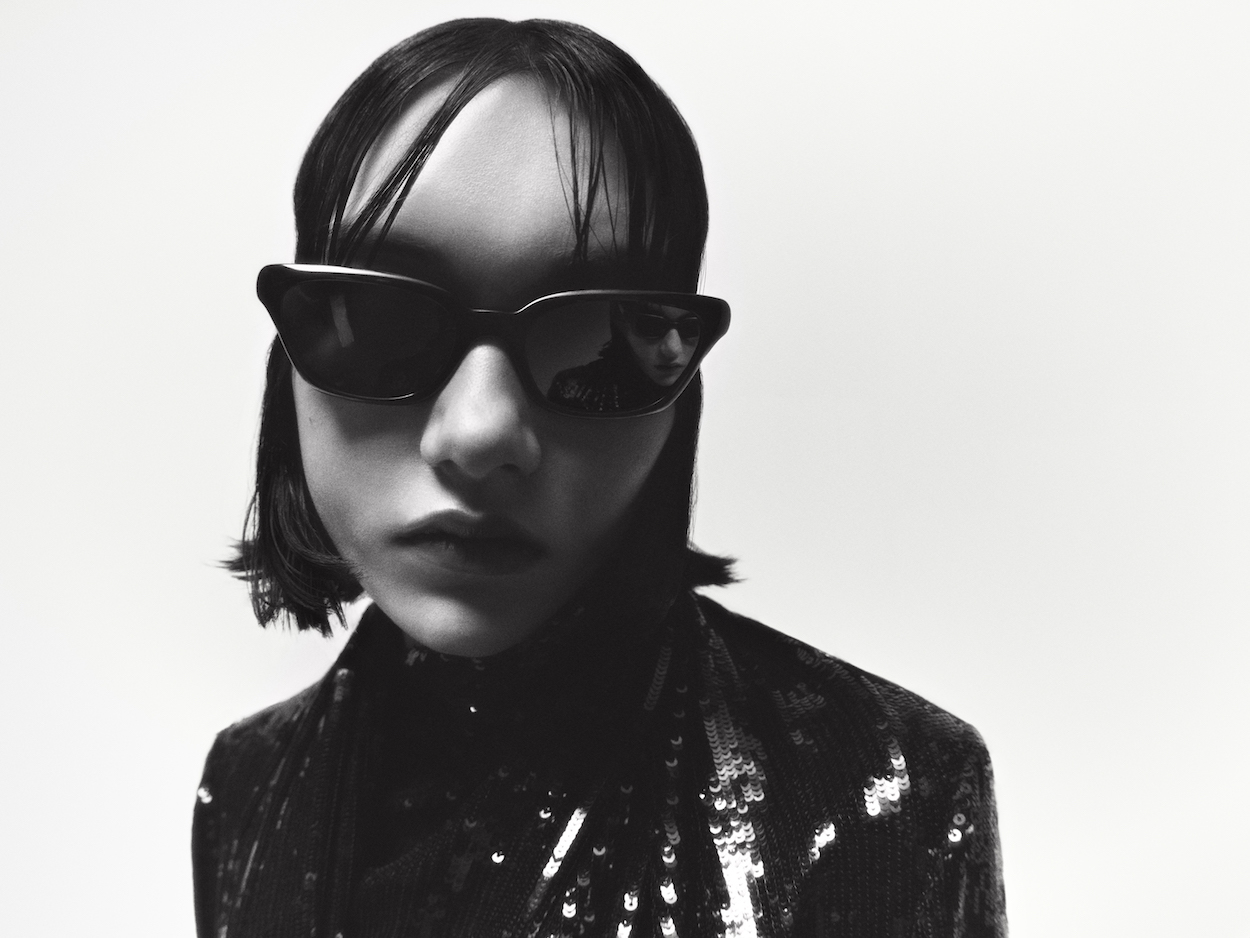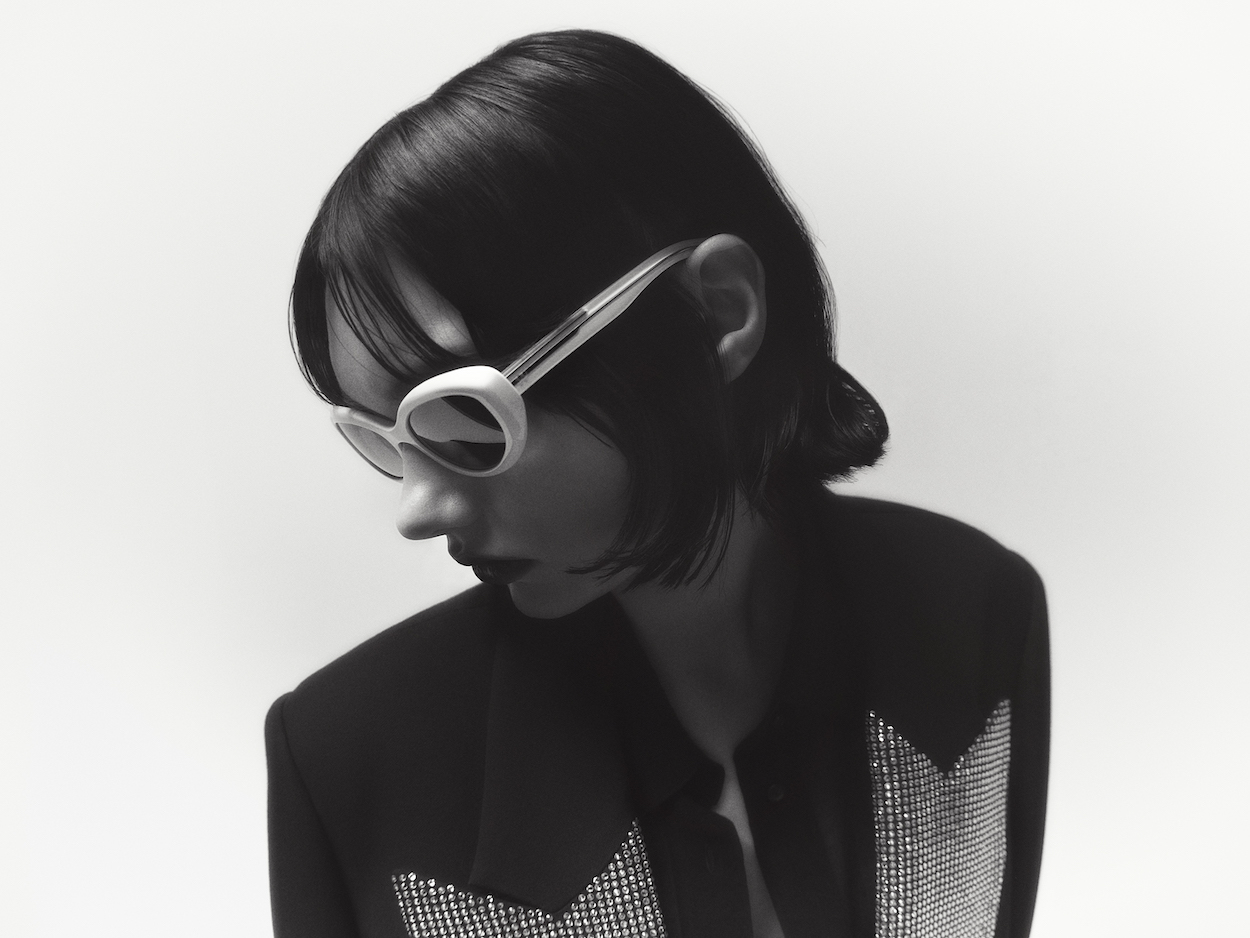 OLIVER PEOPLES X KHAITE
The New York label KHAITE lends its visionary look to Oliver Peoples eyewear in an exclusive collaboration. The sunglasses collection, which combines vintage shapes with a preference of both brands for a distinctive yet timeless style, exquisite materials and the best craftsmanship, perfectly expresses the typical sensuality and lightness of KHAITE. The collection includes three models handmade in Italy. Each model is offered in five shades: The versatile neutral colors of black, brown and buff are complemented by statement shades such as off white and transparent red.
The KHAITE x Oliver Peoples collection debuts on the Fall/Winter 2023 runway in New York on February 12 at 6:00 p.m. and will be available in limited editions starting February 13 via khaite.com and oliverpeoples.com.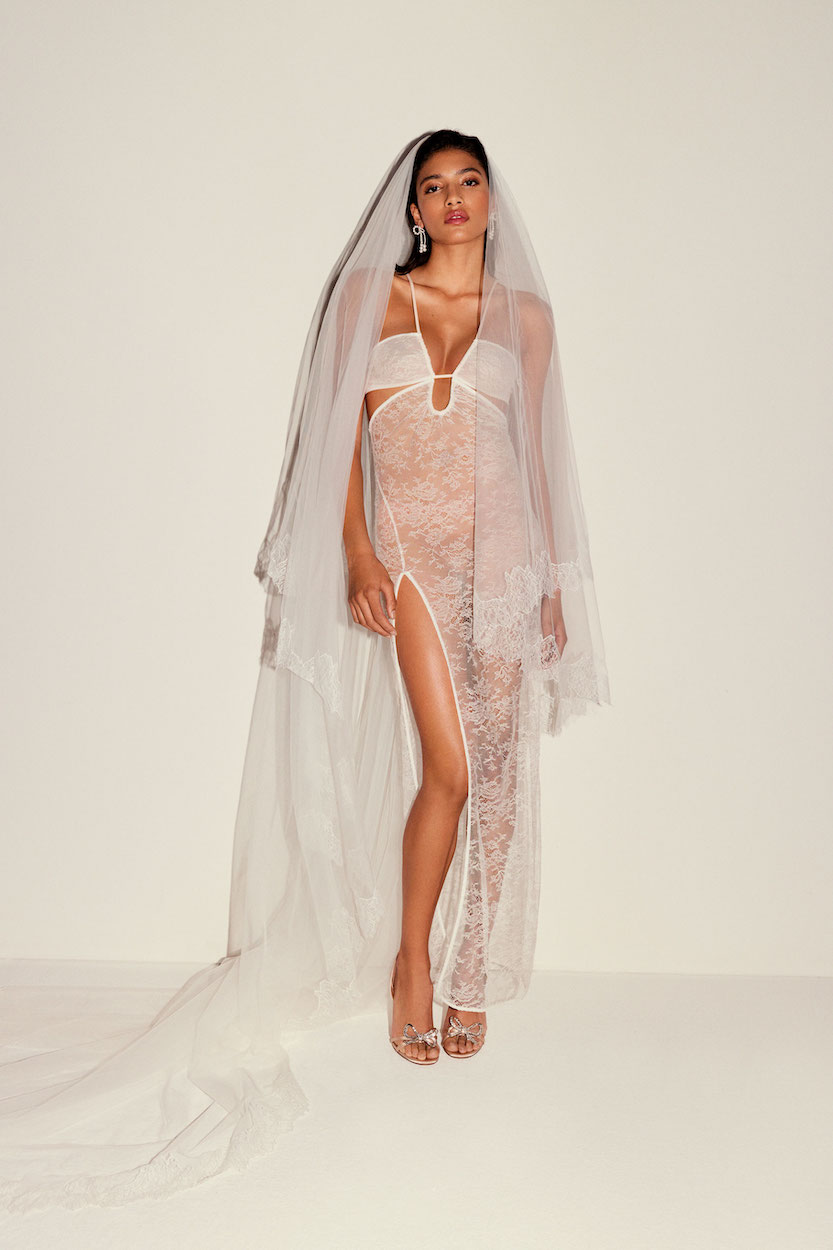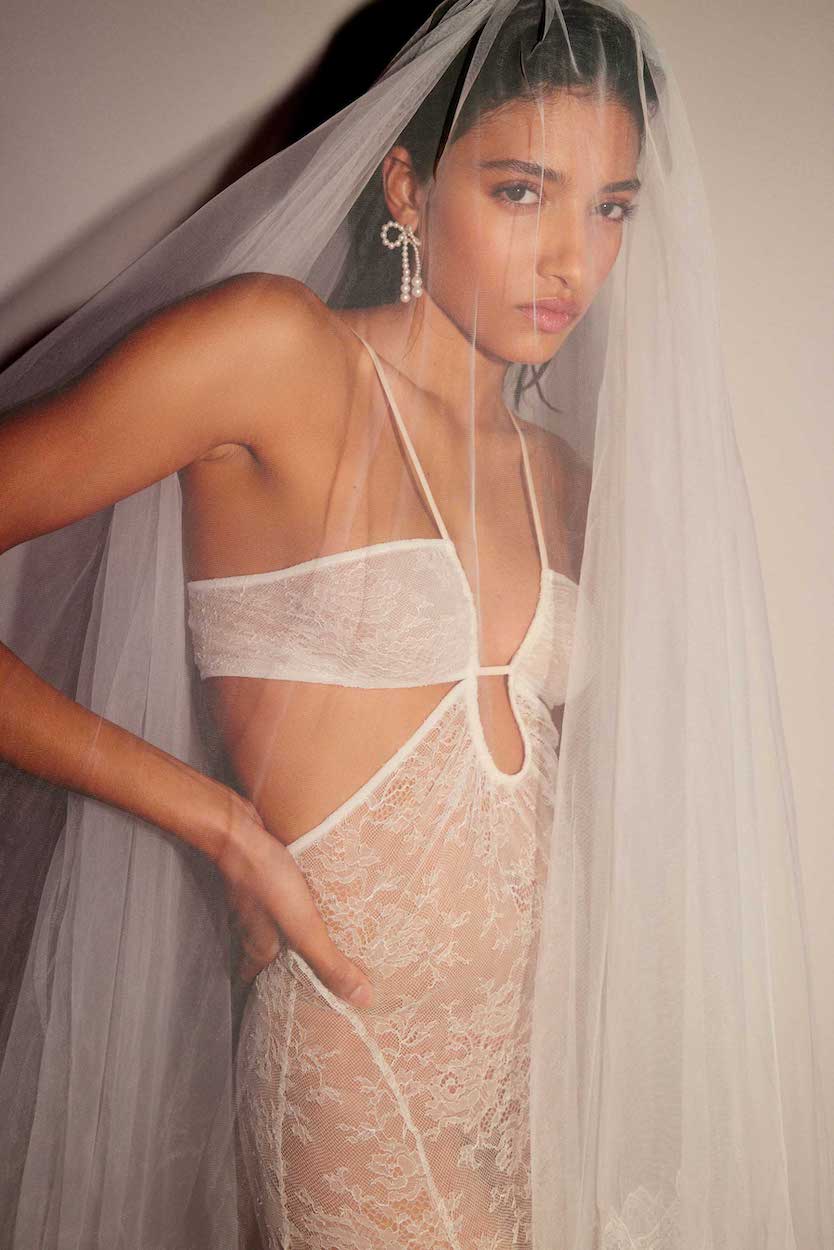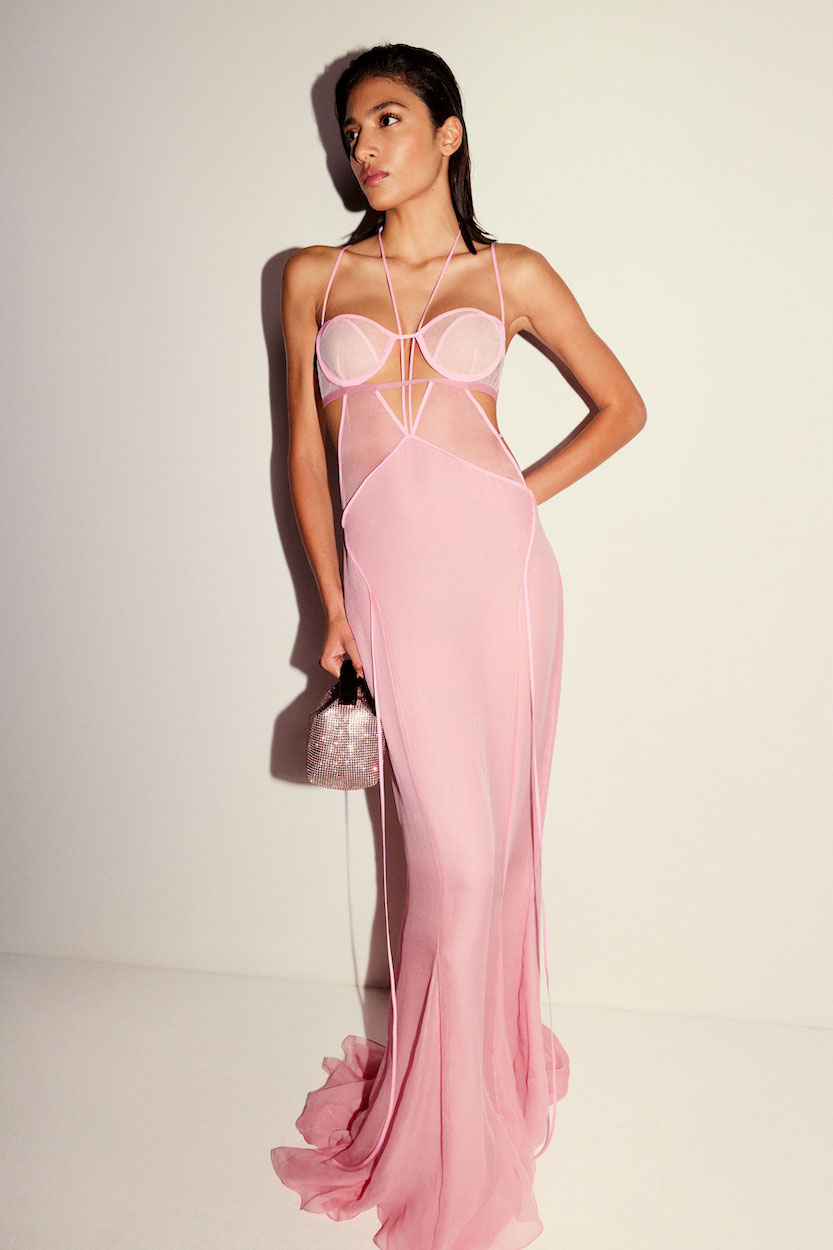 NENSI DOJAKA X MYTHERESA: THE EXCLUSIVE BRIDAL COLLECTION
Luxury online retailer Mytheresa and Nensi Dojaka have collaborated on the launch of Nensi Dojaka's first- ever exclusive Bridal capsule collection. The 24-pieces capsule collection is designed to reinterpret the world of weddings and is true to Nensi Dojaka's cutting-edge vision of the modern bride. Any notion of femininity is challenged by the floor-length gowns, mini-dresses and bridal veils that feature an intricate yet sensual interplay of laces, sequins and sheer layers in delicate hues and fabrics. The figure-hugging silhouettes come in cream lace, neutral tones as well as a rose hue so that a contemporary bridal aesthetic can be presented. The Nensi Dojaka x Mytheresa The Exclusive Bridal Capsule Collection will be available in store from February 22, 2023.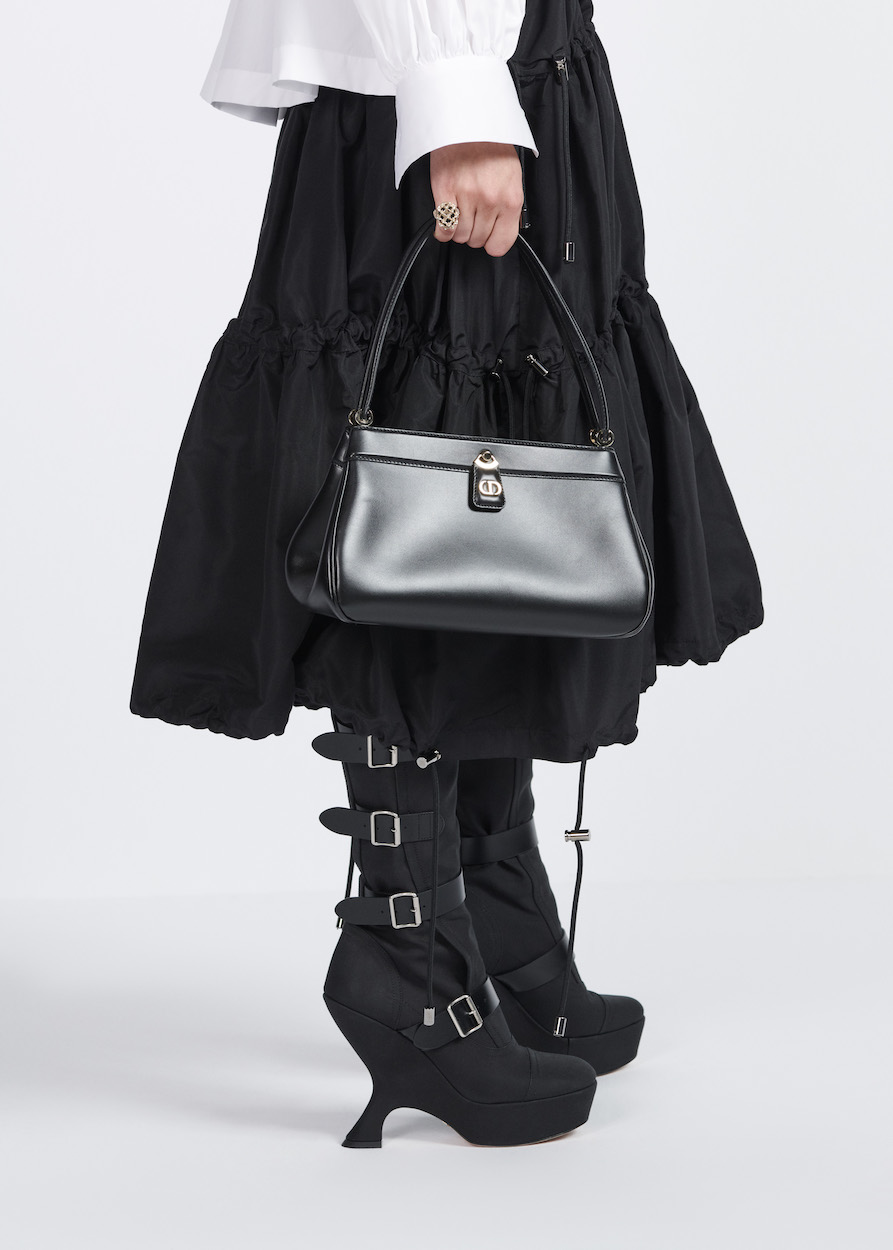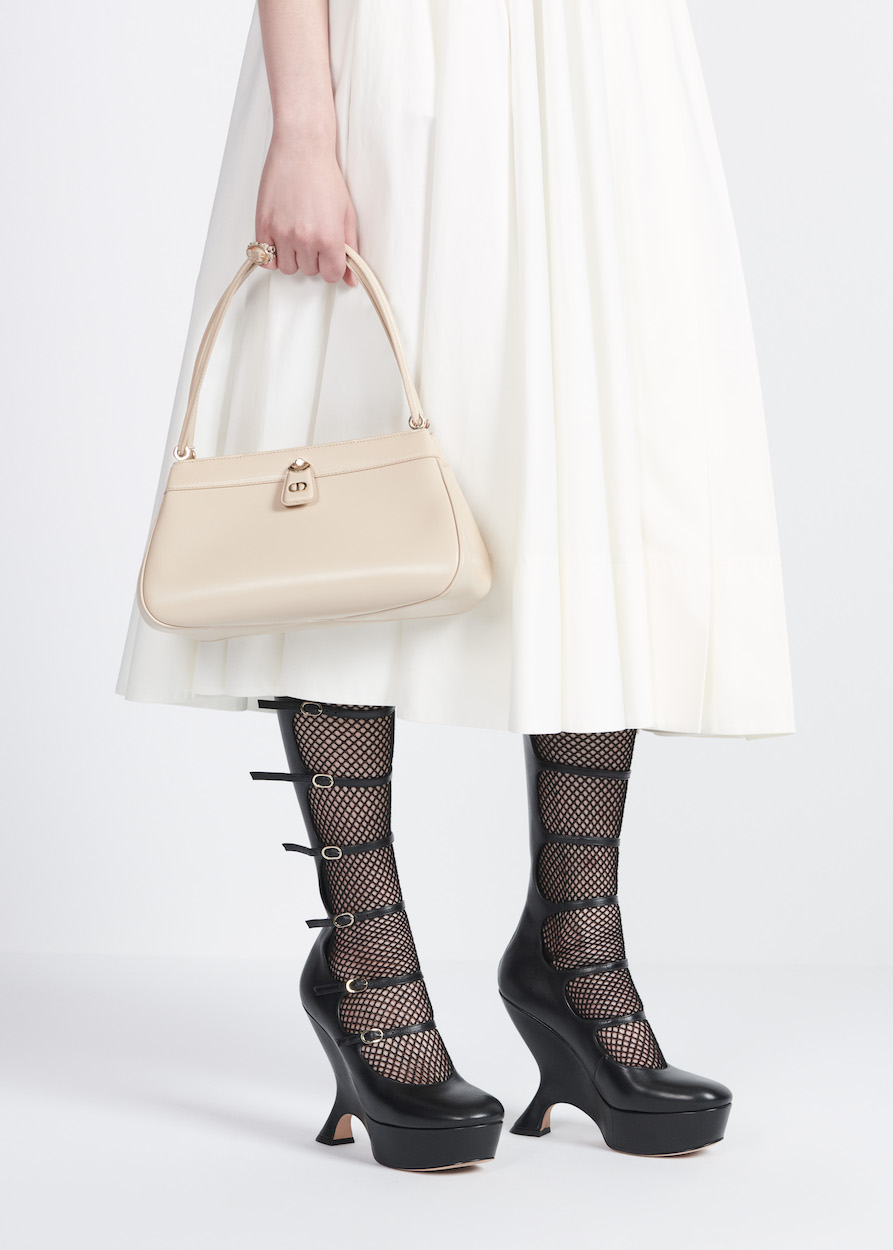 THE NEW DIOR KEY BAG
The Dior Key bag unveils an original design, inspired by the Dior archives at the crossroads of timeless style and ultra-contemporary audacity, instilled with retro influences and it is a new essential in the House's leather goods collections. First presented at the Dior show for Spring/Summer 2023, the Accessories is characterized by its delicate and soft rounded lines and timeless look. The well-chosen surface emphasize the art of detail are reflected in the bag such as the key-shaped clasp with gold lettering "CD". The bag is available in sizes small and medium and comes in soft leather and available in black, beige. The new Dior key bag will be available for purchase in Dior stores from March 16.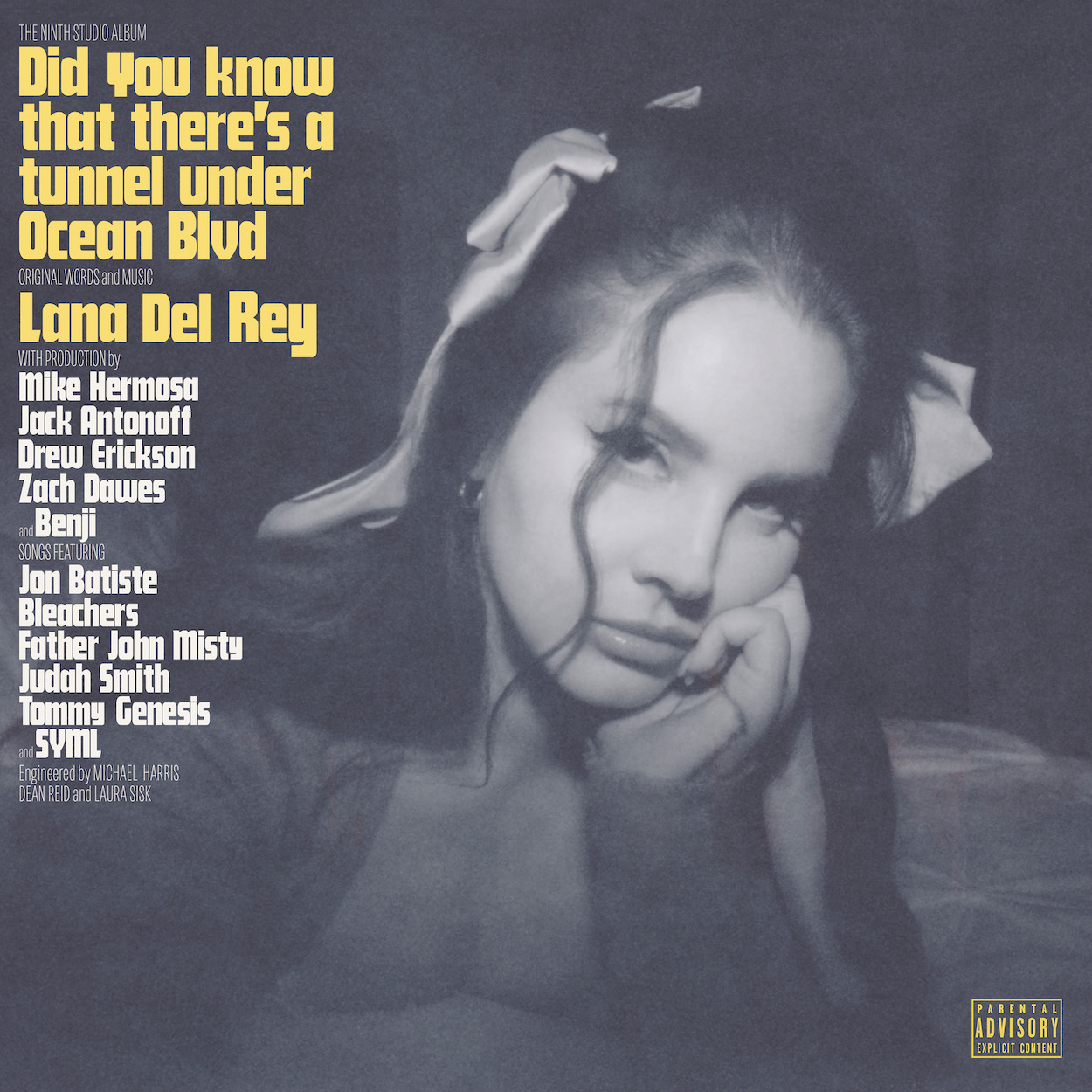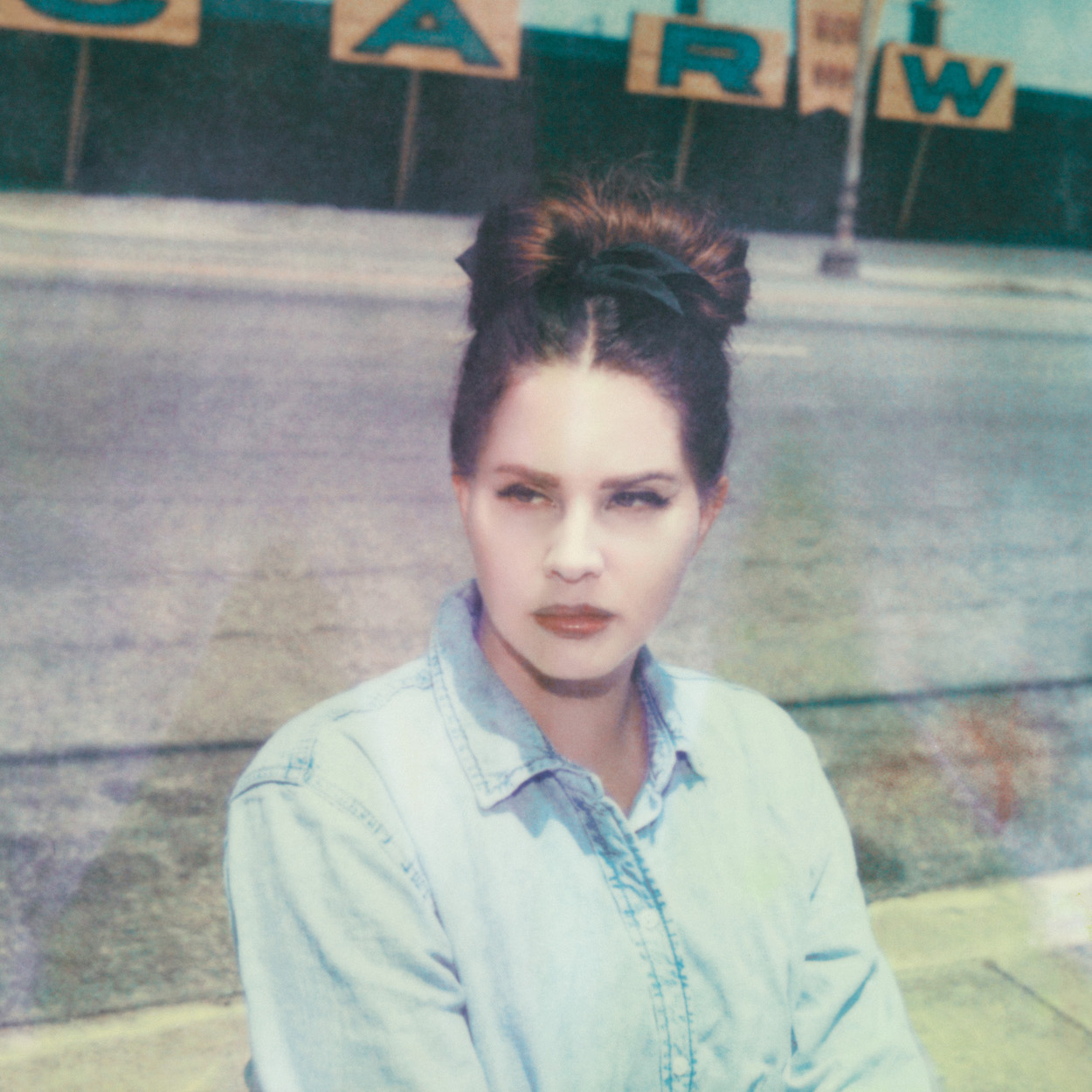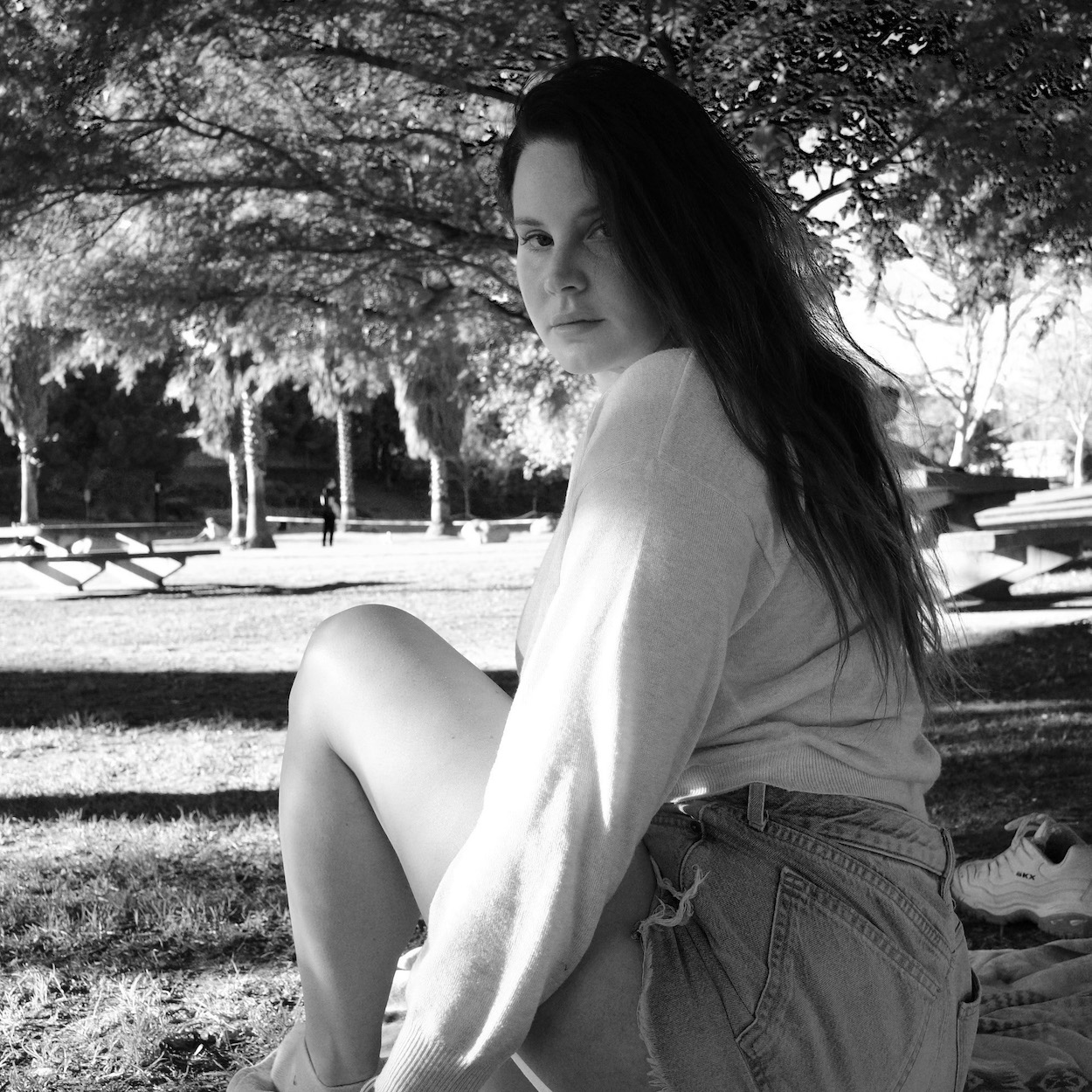 LANA DEL REY RELEASES NEW SINGLE "A&W"
After publishing the title track "Did you know that there's a tunnel under Ocean Blvd" of her ninth upcoming studio album, Lana del Rey delights us with her new single "A&W". The latest track is over 7 minutes long and tell the story of an adolescent woman who, through various, sometimes cruel experiences, becomes what she is today and why she is seen by others as an "American whore" . It begins with the comfort Lana-del-Rey-tune we all know, this sad and melancholic piano-ballad, but in the middle, the beat changes and we can almost hear the singer rapping on it. Lana del Rey wrote the song with singer, songwriter and music producer Jack Antonoff who also worked with her on the two previous albums. Hearing this new side of her, we are curious about what else to expect from the album. It will be released on March 24th and is available to pre-order among selected retailers at the Lana del Rey Store.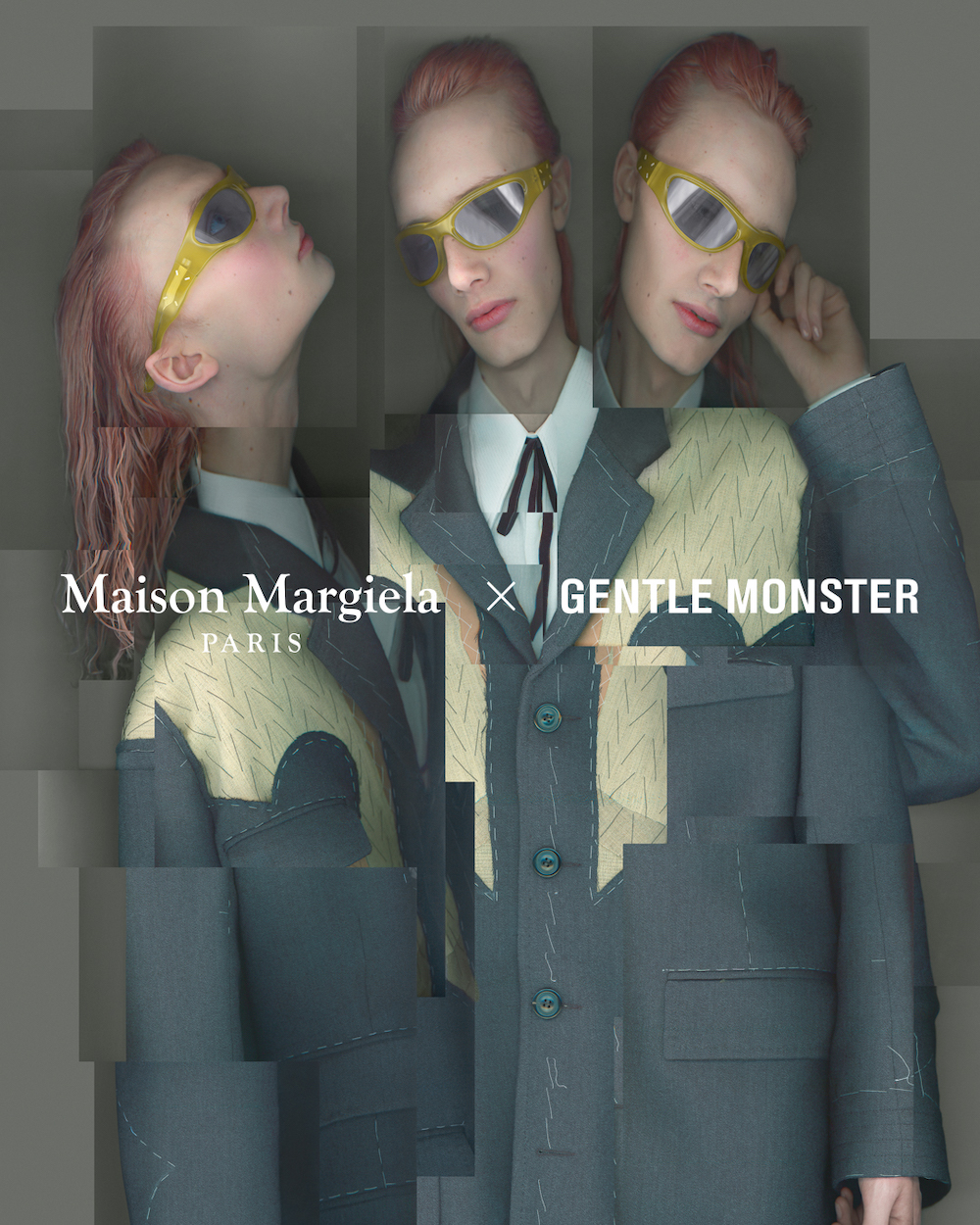 MAISON MARGIELA X GENTLE MONSTER 
A fascinating collaboration to literally keep an eye on is the latest collaboration between Maison Margiela and Gentle Monster: the respective brand values and independent creative approaches have been merged and resulted in original genderless eyewear and bag designs. Made of acetate, the models shine in black, white, grey, cream, tortoiseshell and transparent. The Margiela house logo is engraved on the sides. Creative director John Galliano believes as much as the South Korean sunglasses and optical glasses brand in experimental craftsmanship, which is perfectly presented in Katerina Jebb's high-resolution scanning technique. The eyewear collaboration will be released on February 28th, sold at Gentle Monster and Maison Margiela's stores, global select stores and online. Pop-up stores will also open in seven cities worldwide, where customers can look forward to a special gift with their purchase: so it is worth being quick.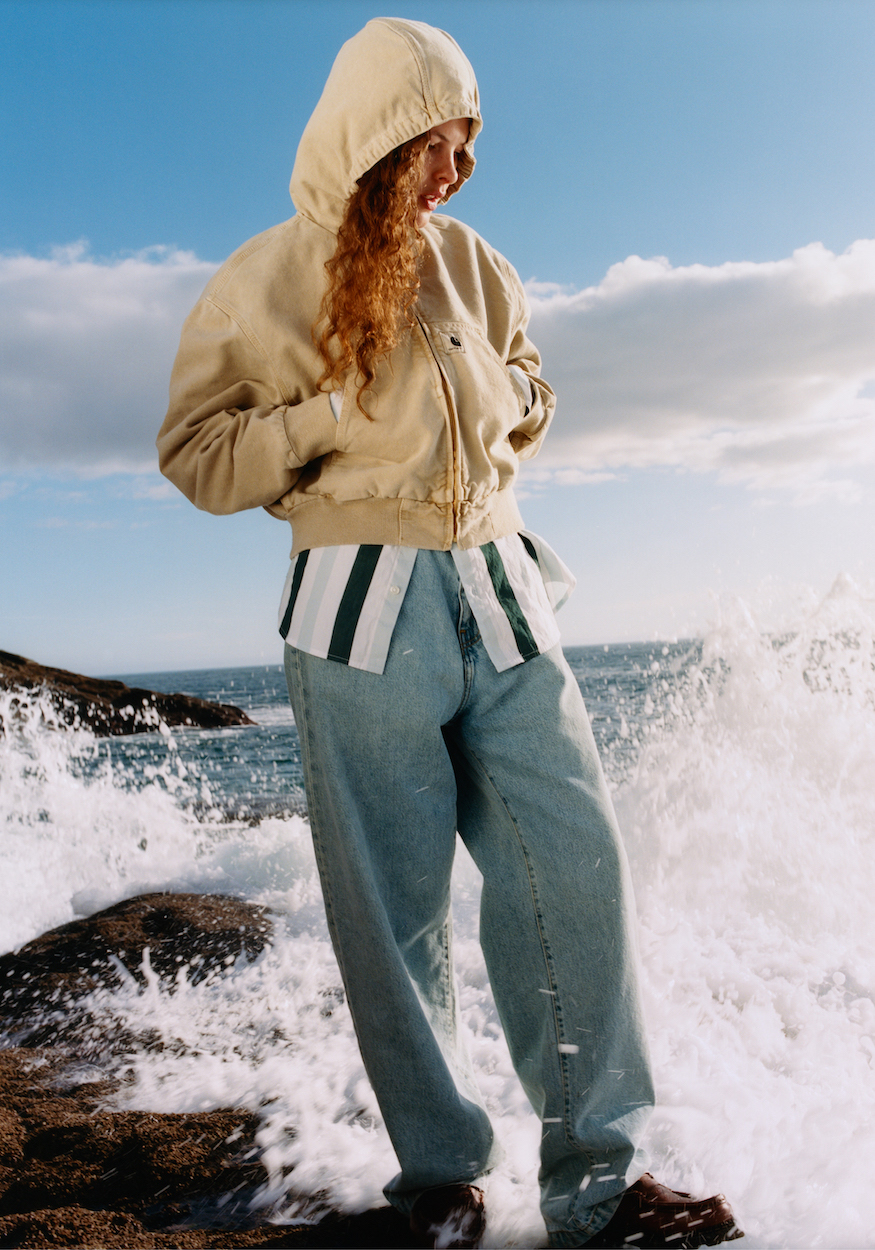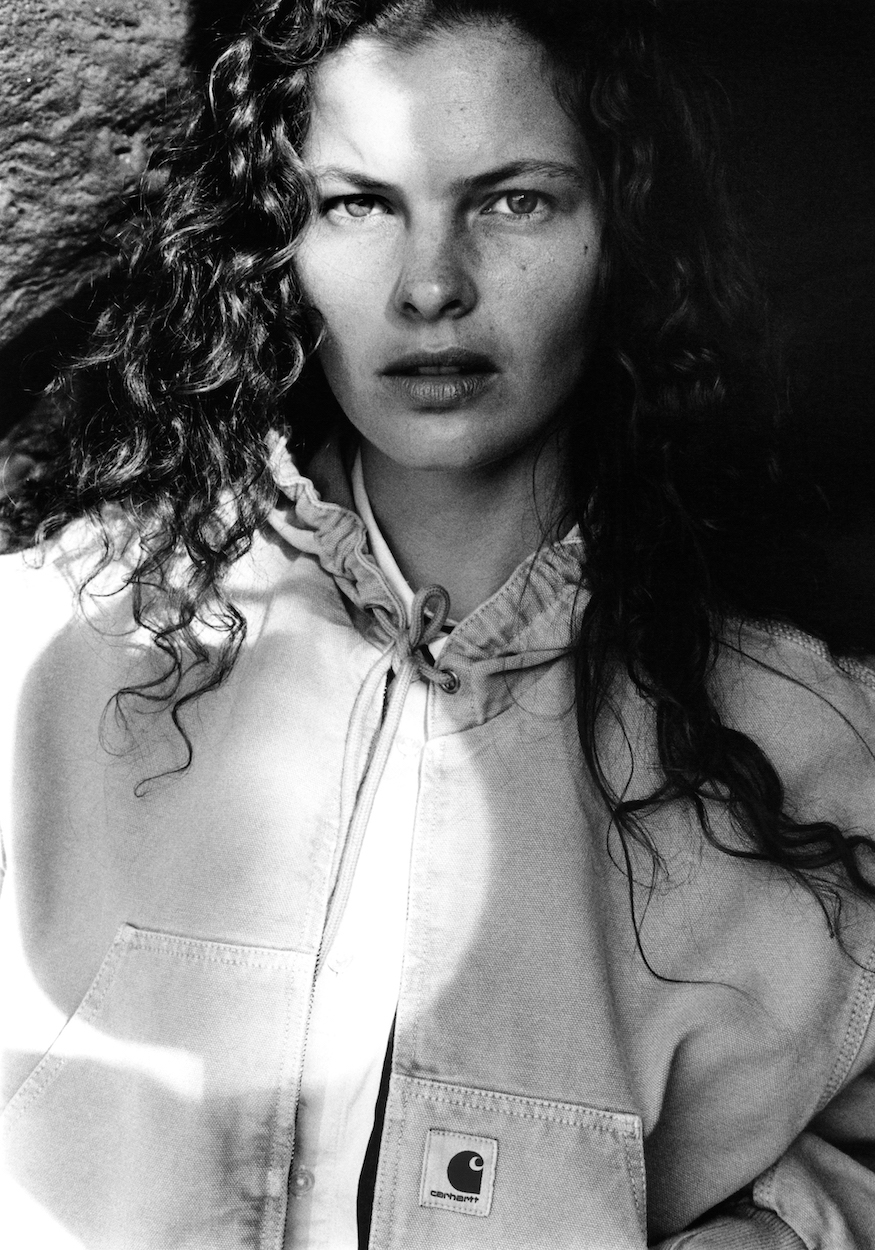 CARHARTT WIP SS23 CAMPAIGN BY FINNEGAN TRAVERS
The new Carhartt WIP SS23 campaign was shot by London-based photographer and visual artist Finnegan Travers. The velcro-like fuzz of the radio being tuned, waves slapping up against the coastal shore; the aquatic pressure of being underwater and the rattle of an underground train. Even the satisfying dissonance of urethane wheels on concrete. In the space of two minutes, Travers attempts to almost overwhelm one's ears, offering a heightened sensory experience, as he traces three distinct characters through a day in their lives. The focus is not on the clothes themselves but the campaign's three protagonists, each possessed with a deep, searching look that belies their youthfulness.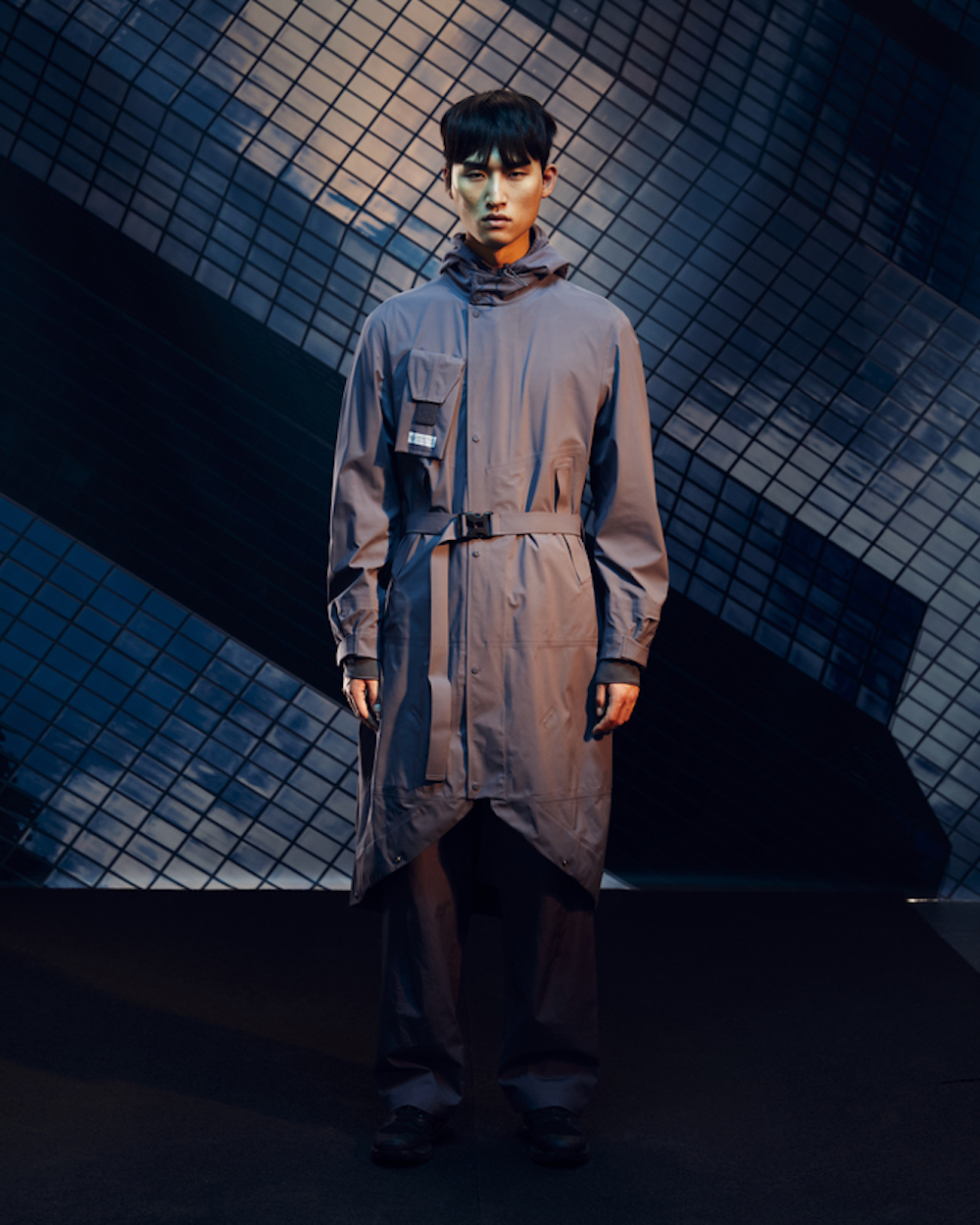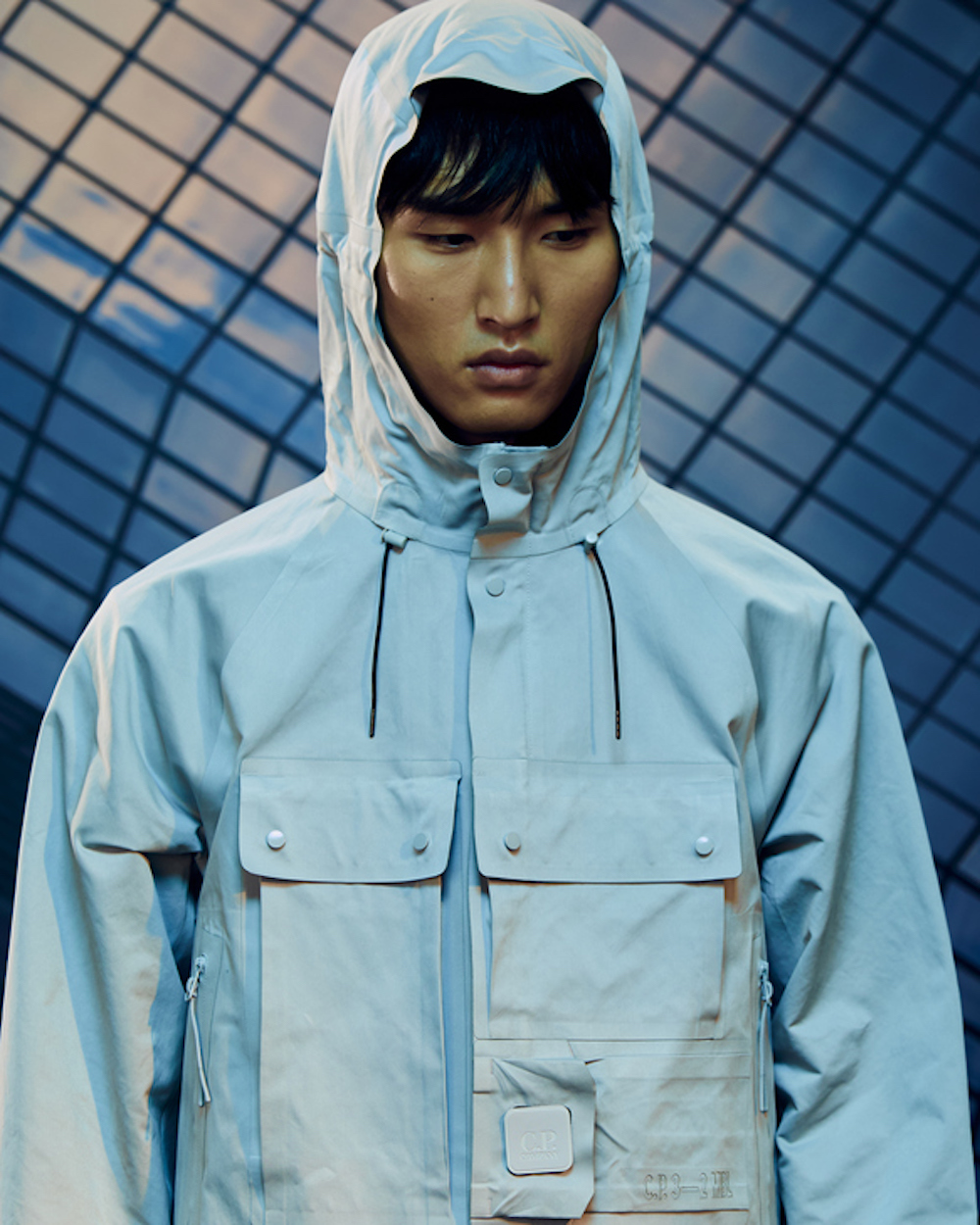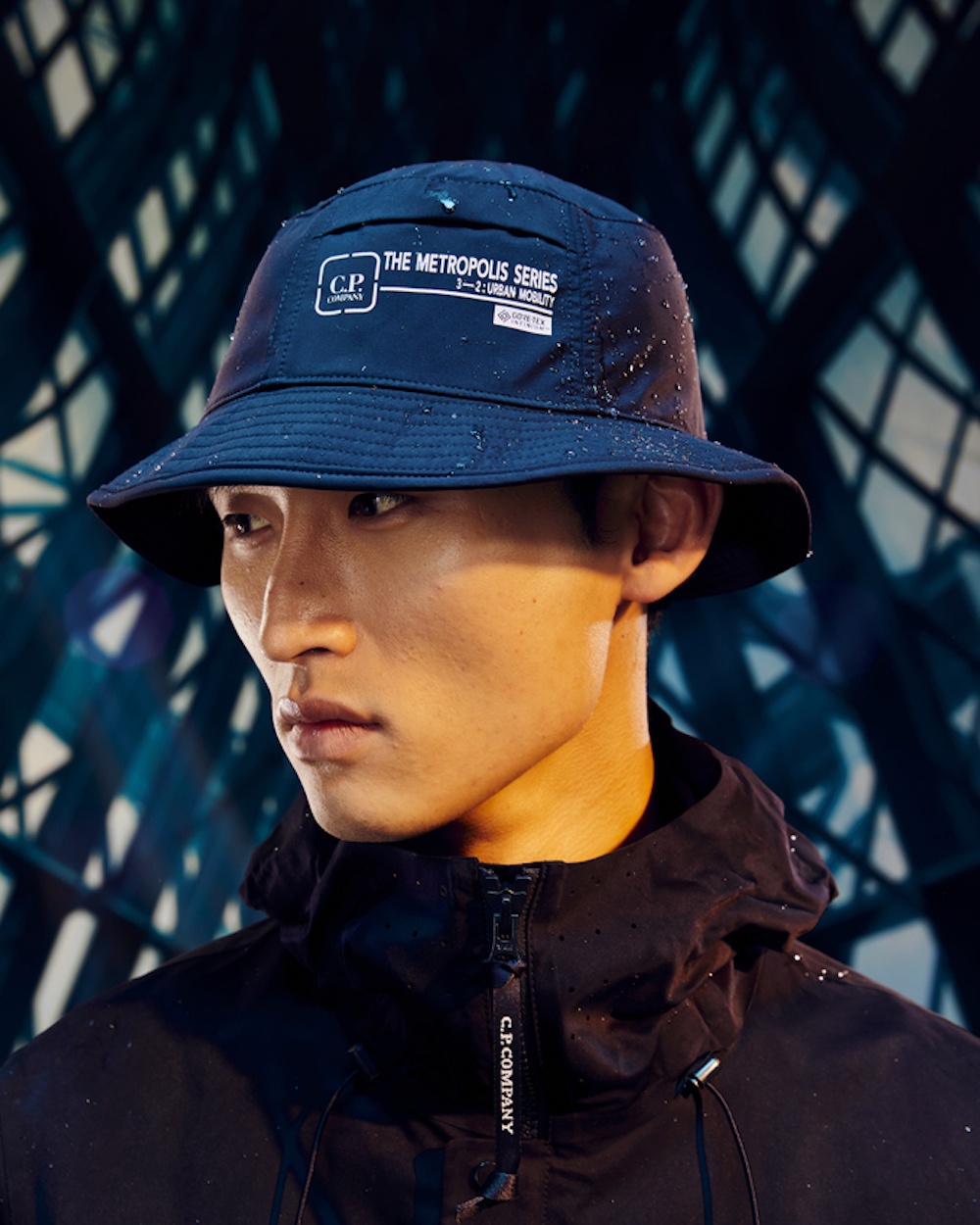 C.P COMPANY SS23 METROPOLIS SERIES
In 1999, C.P Company launched the Urban Protection Range which was closely linked to the exploration of the brand's core technological design language. Conceived by Moreno Ferrari during his time as C.P Company's head of design, the range consisted of a series of black Dynafil parkas, each with different accessories aimed at alleviating the stress of urban life. The Metropolis series takes its name from the first jacket of the original Urban Protection series and also carries its iconic branding. Furthermore, the Metropolis series represents the pure urban and technological side of the C.P Company language. All items are piece-dyed and designed with tone-on-tone badges and branding, hard urban colors, and modular seamless pockets and hoods that give the collection a cold, robotic hand that matches the series' original millennial vision of urban living.