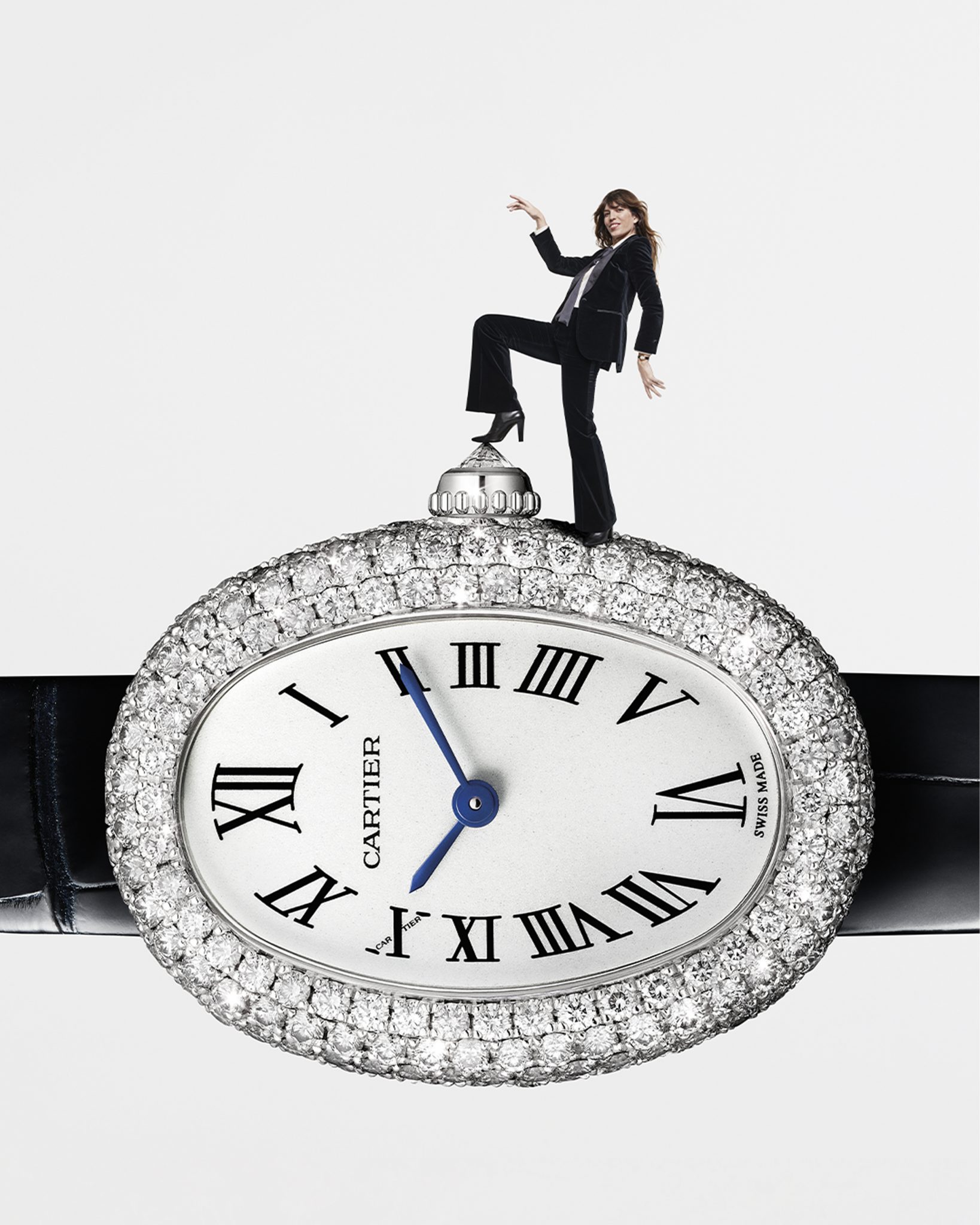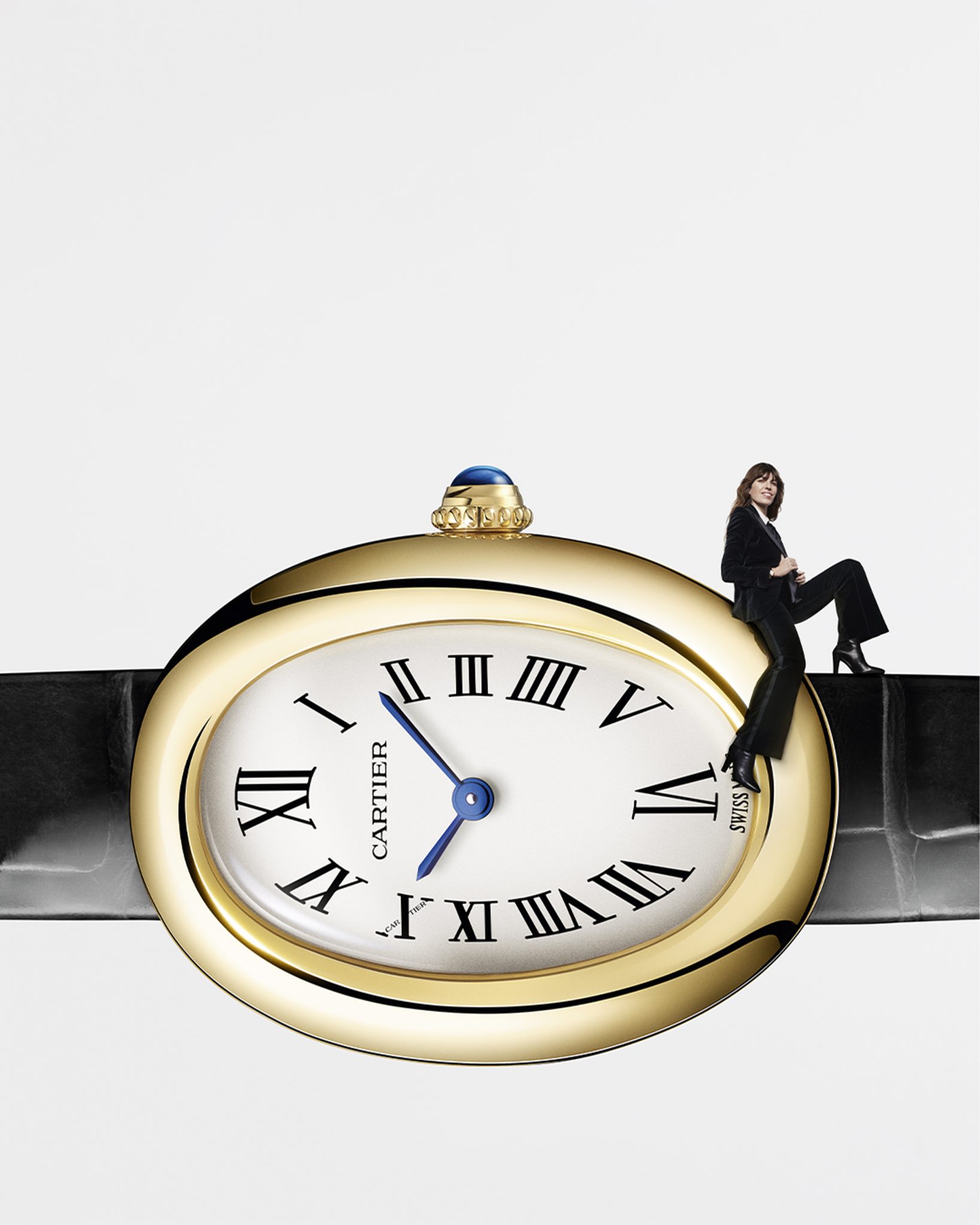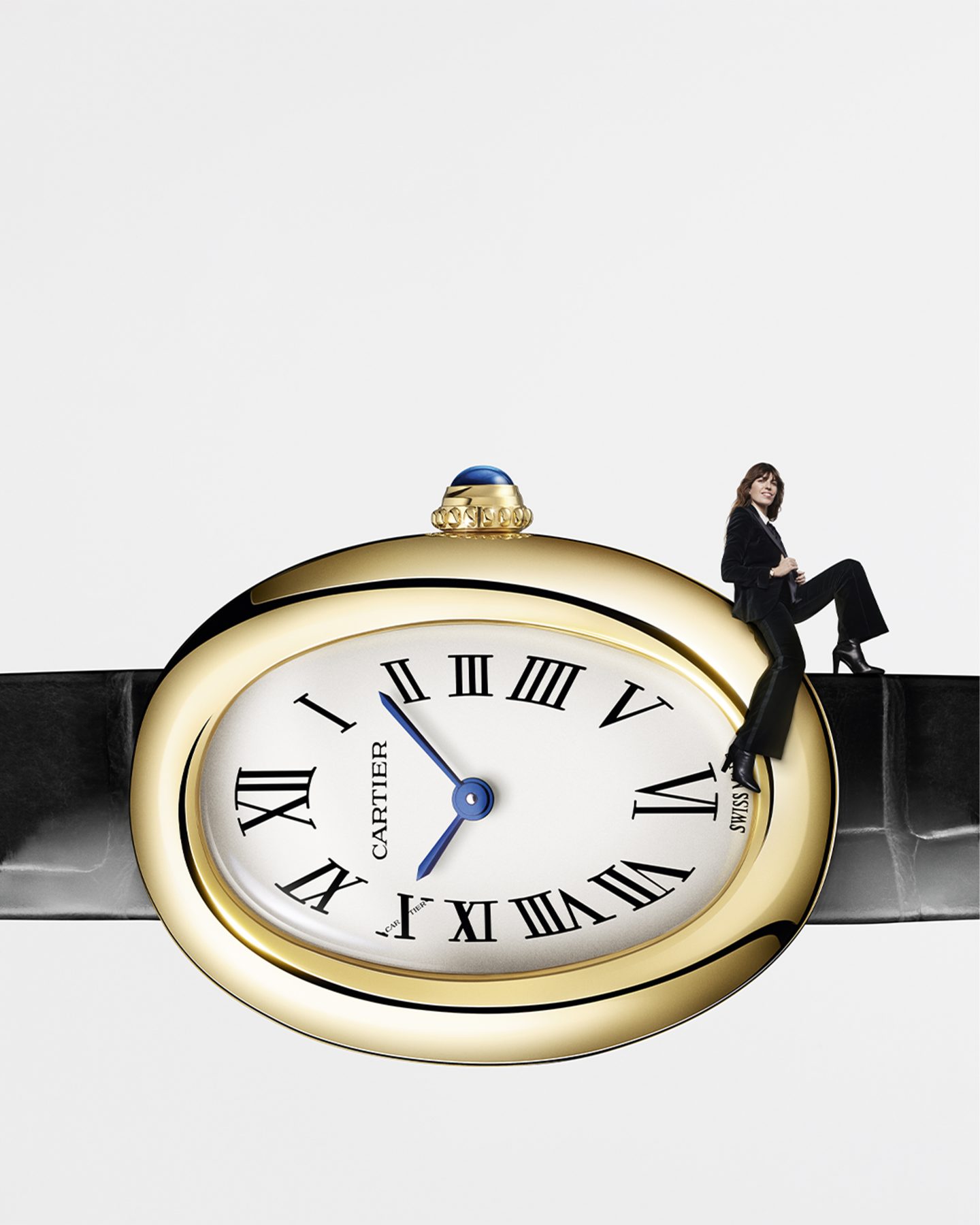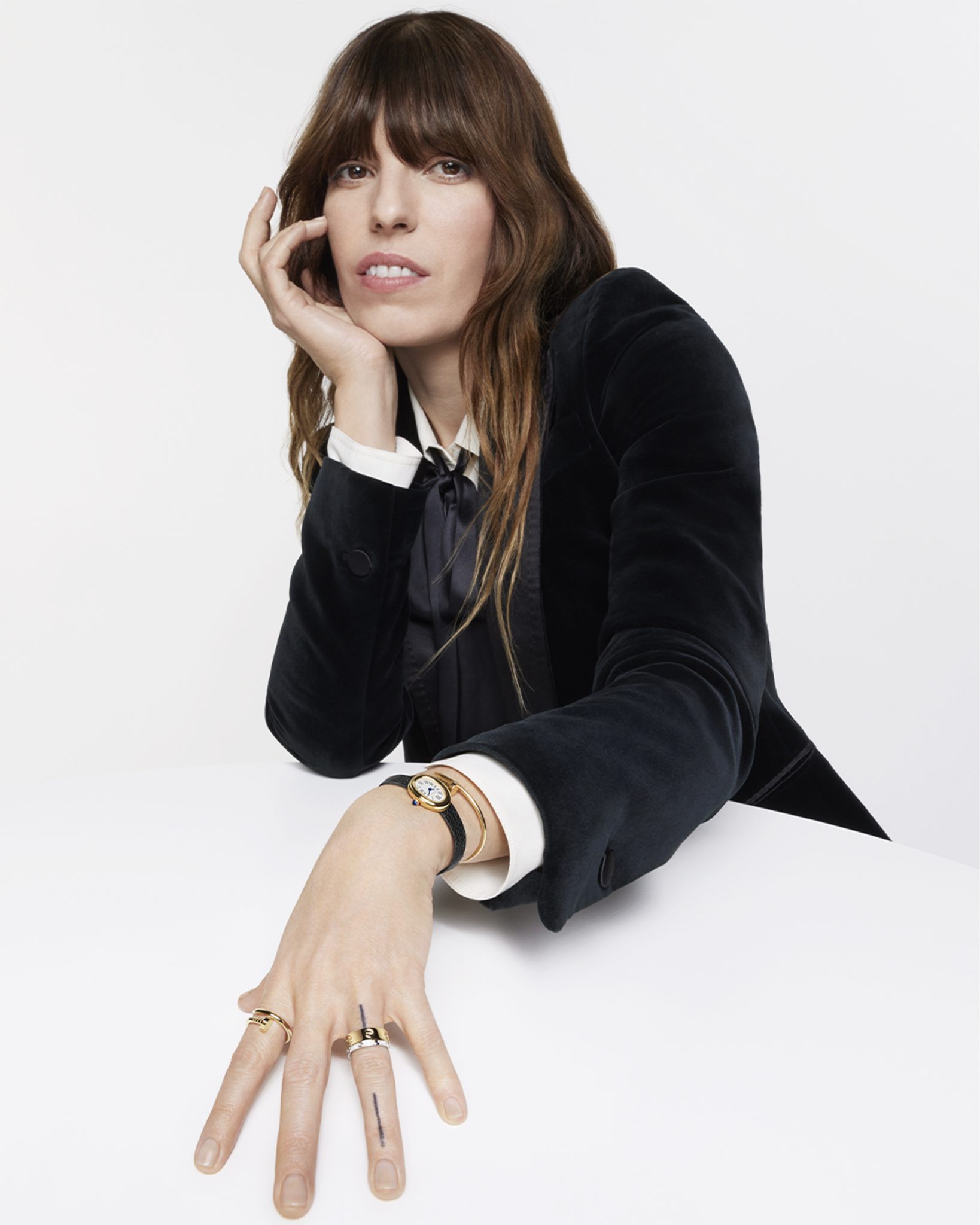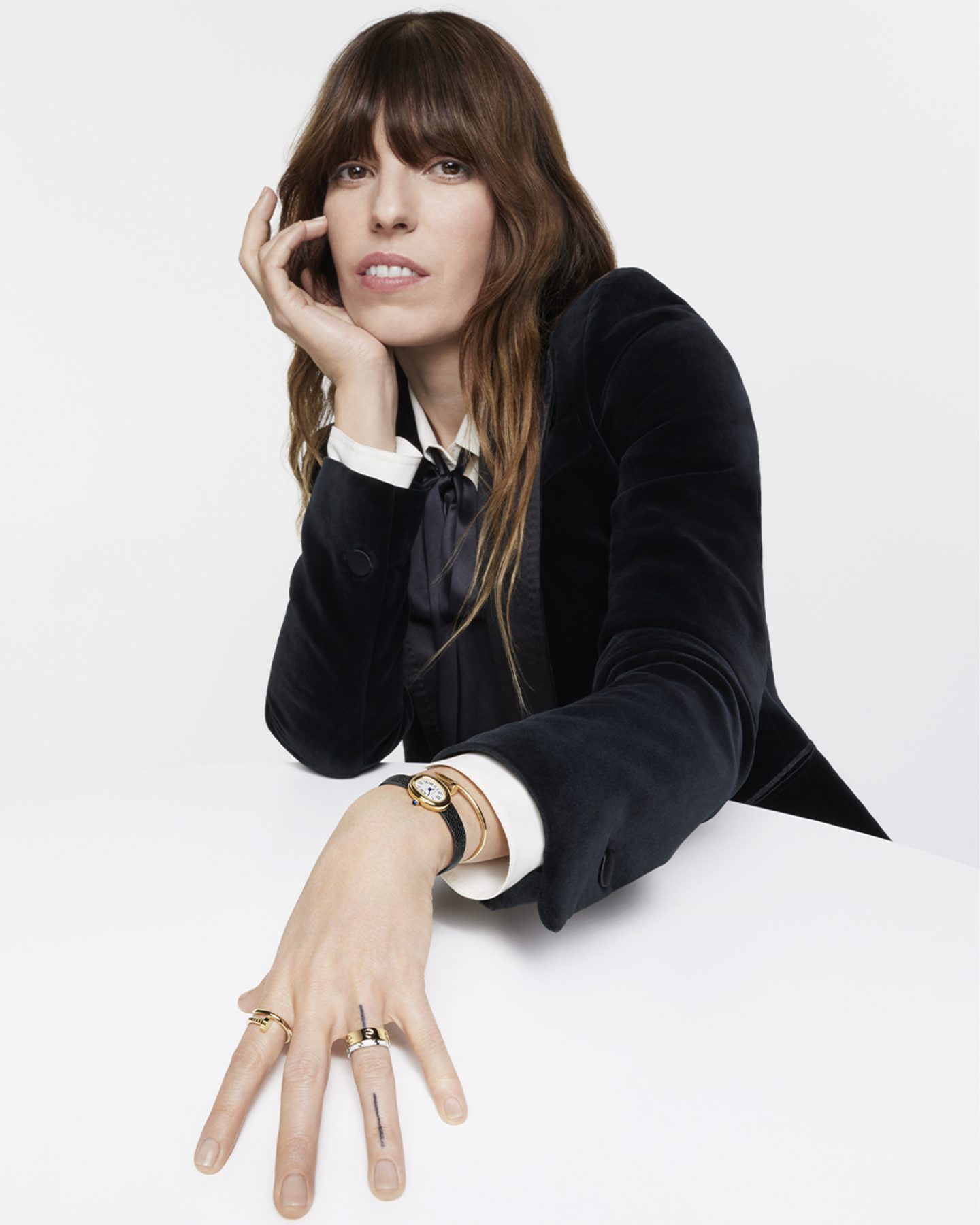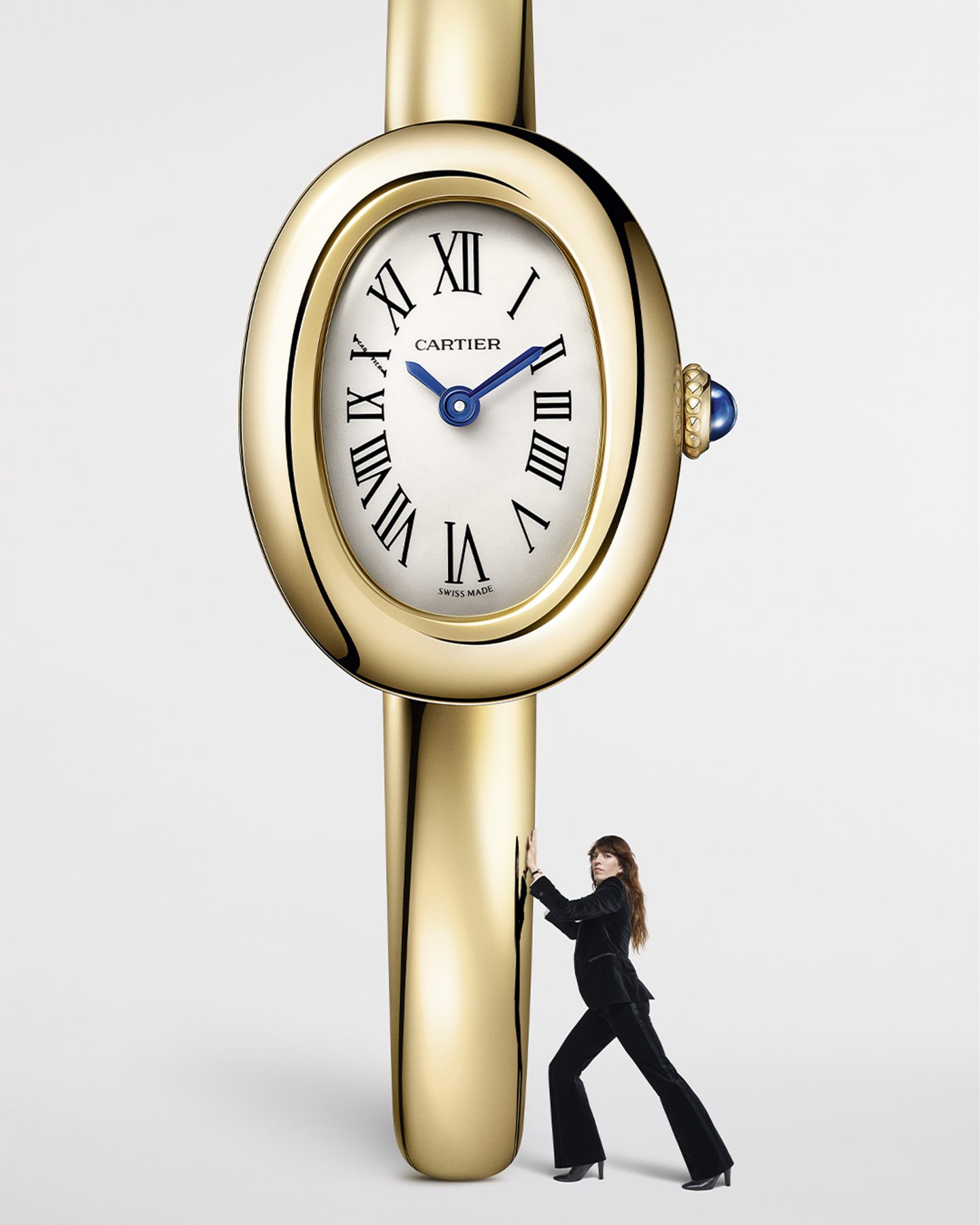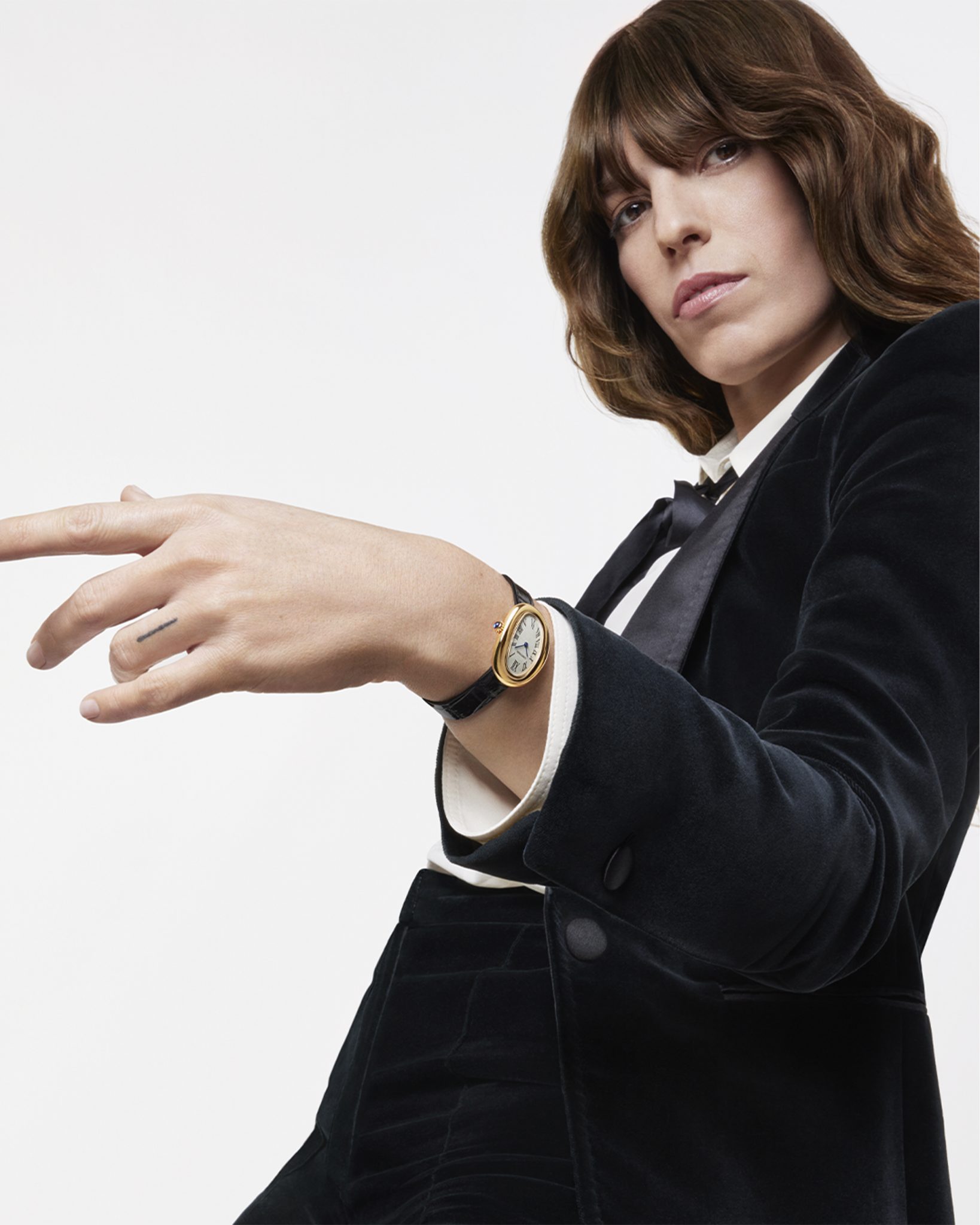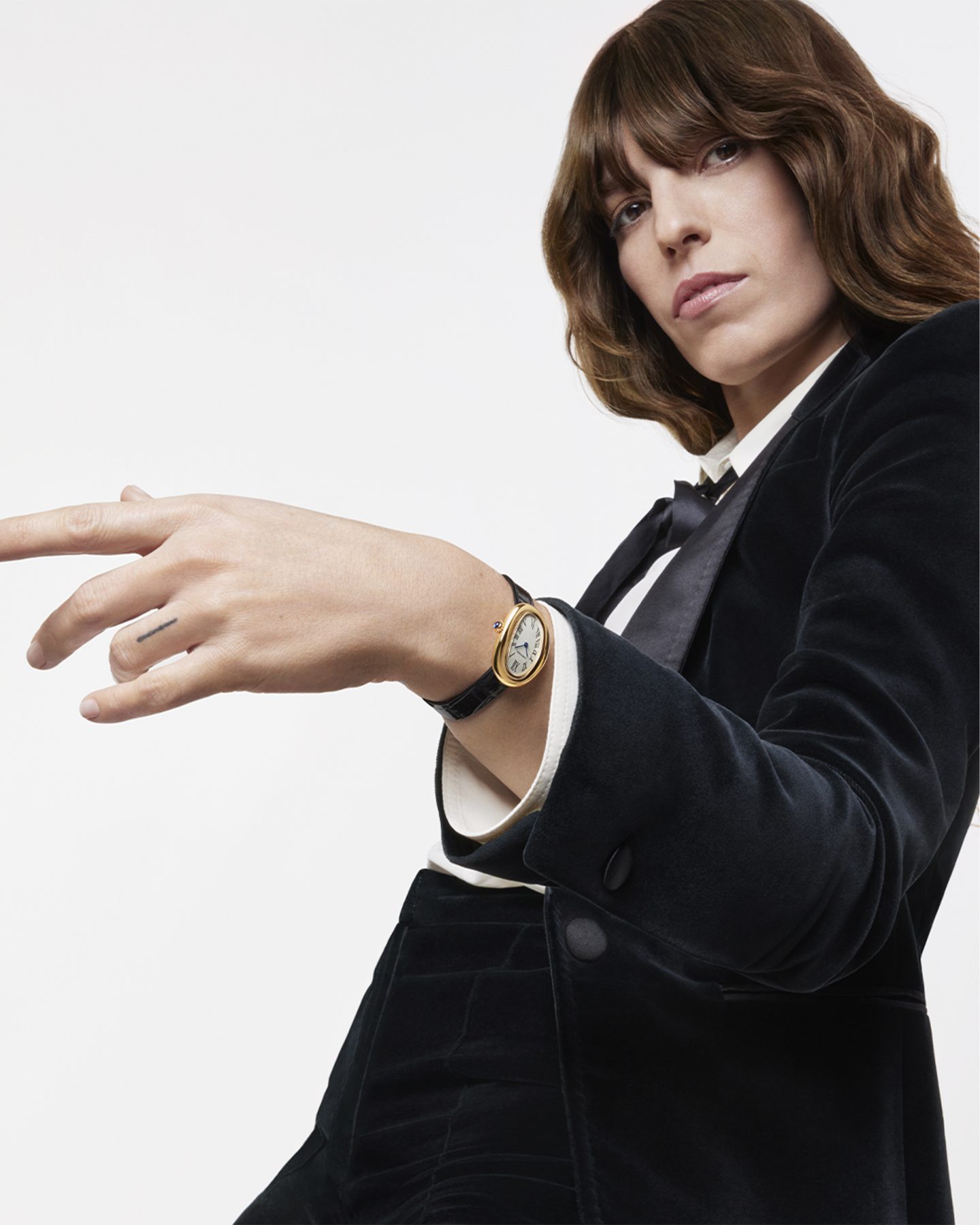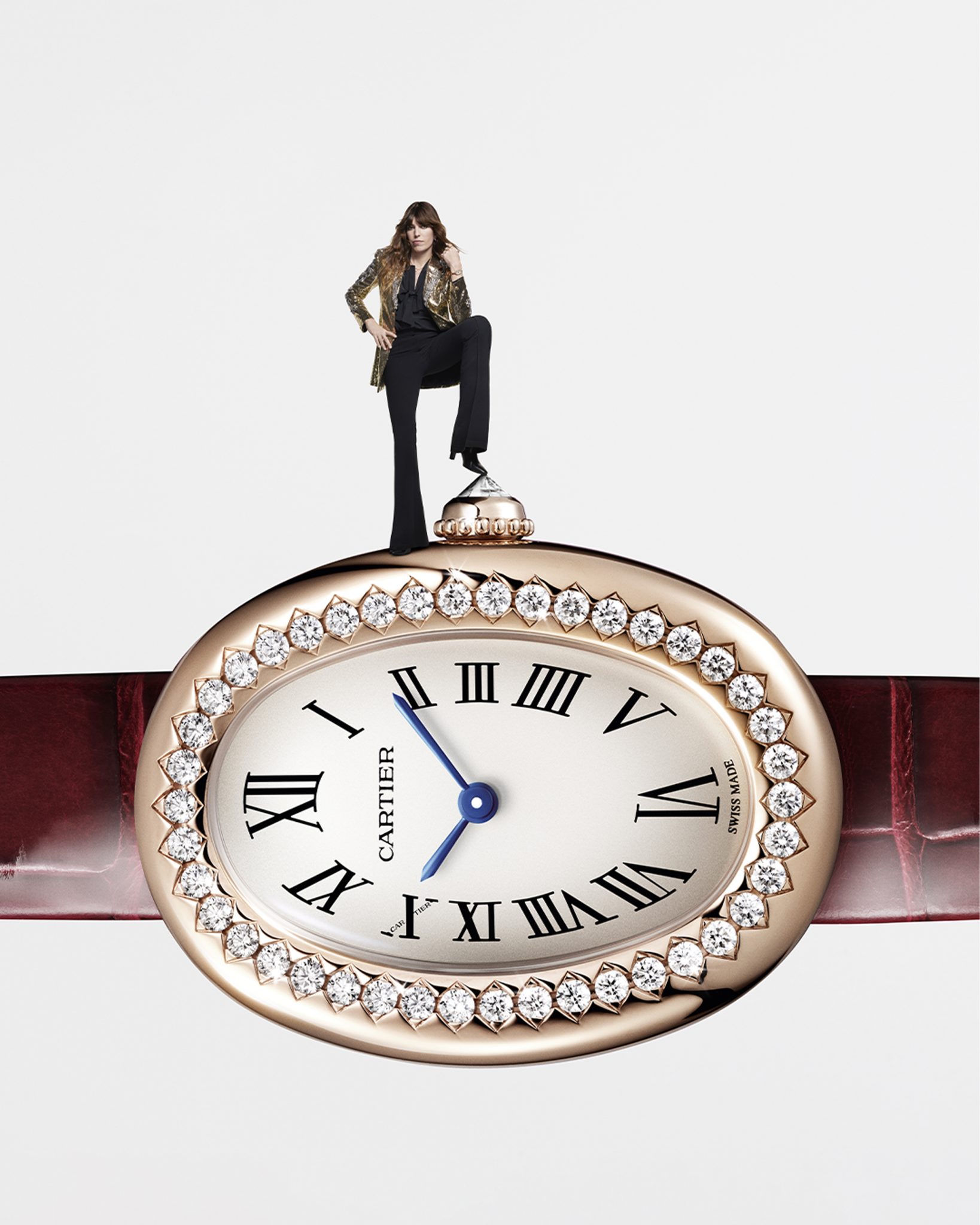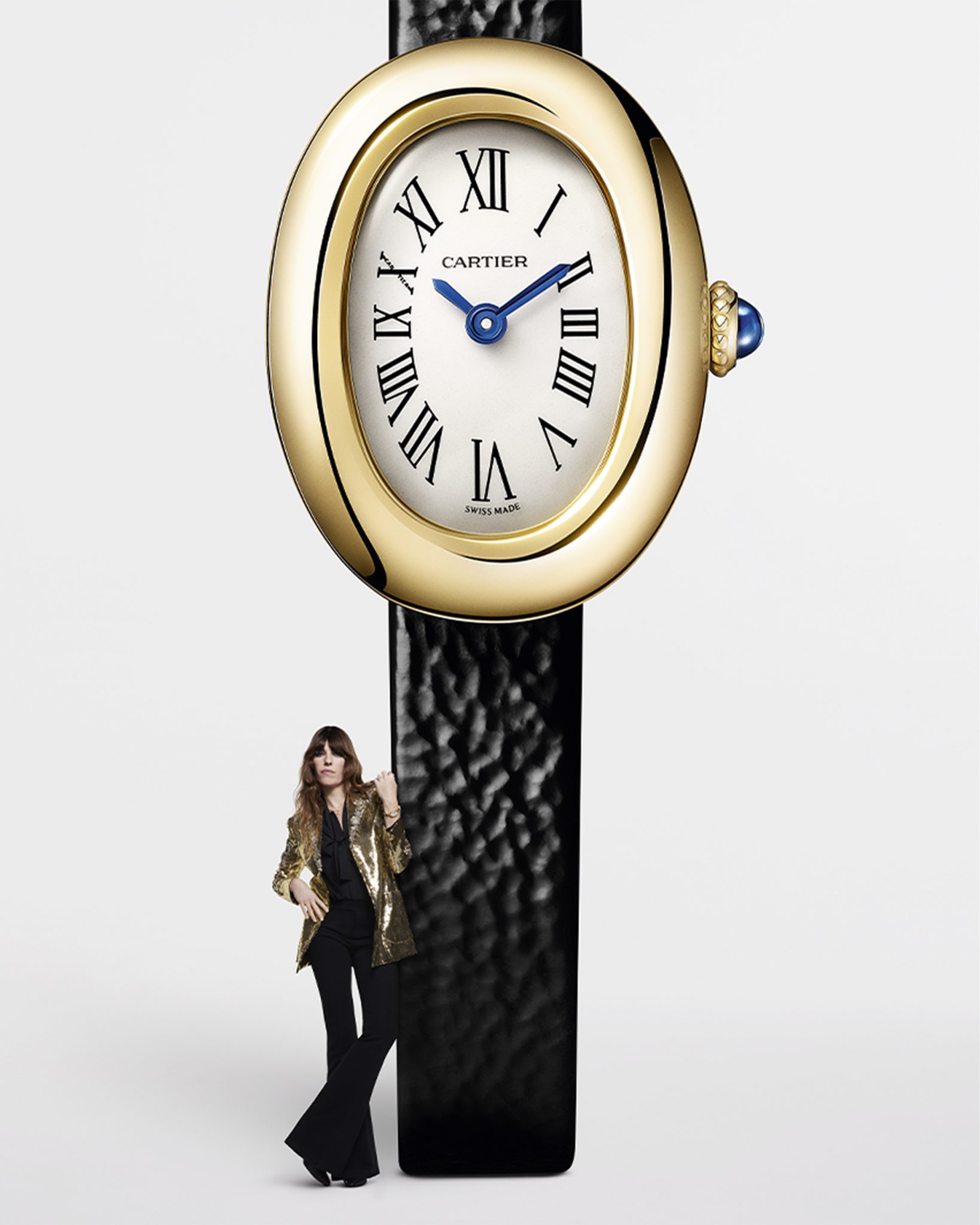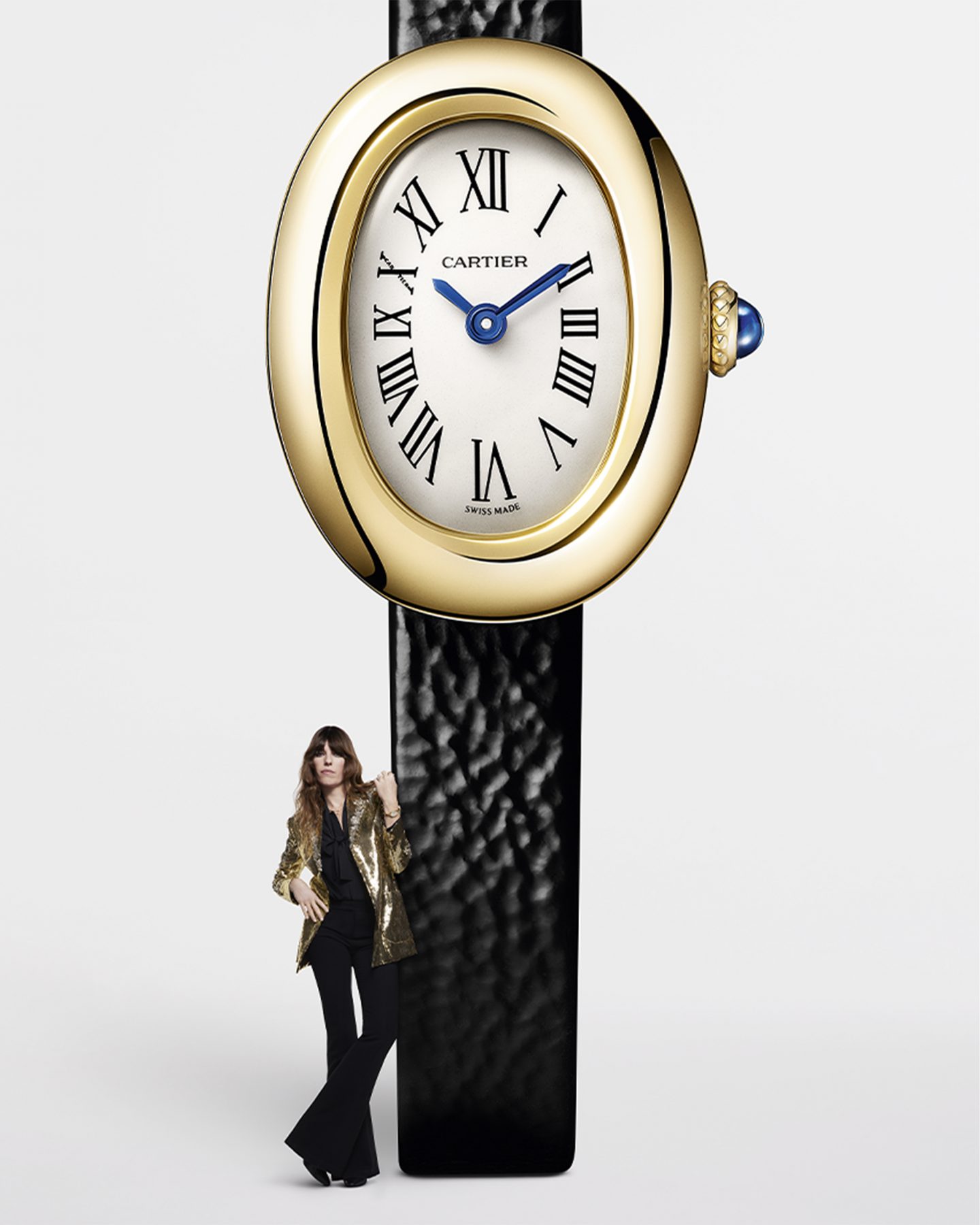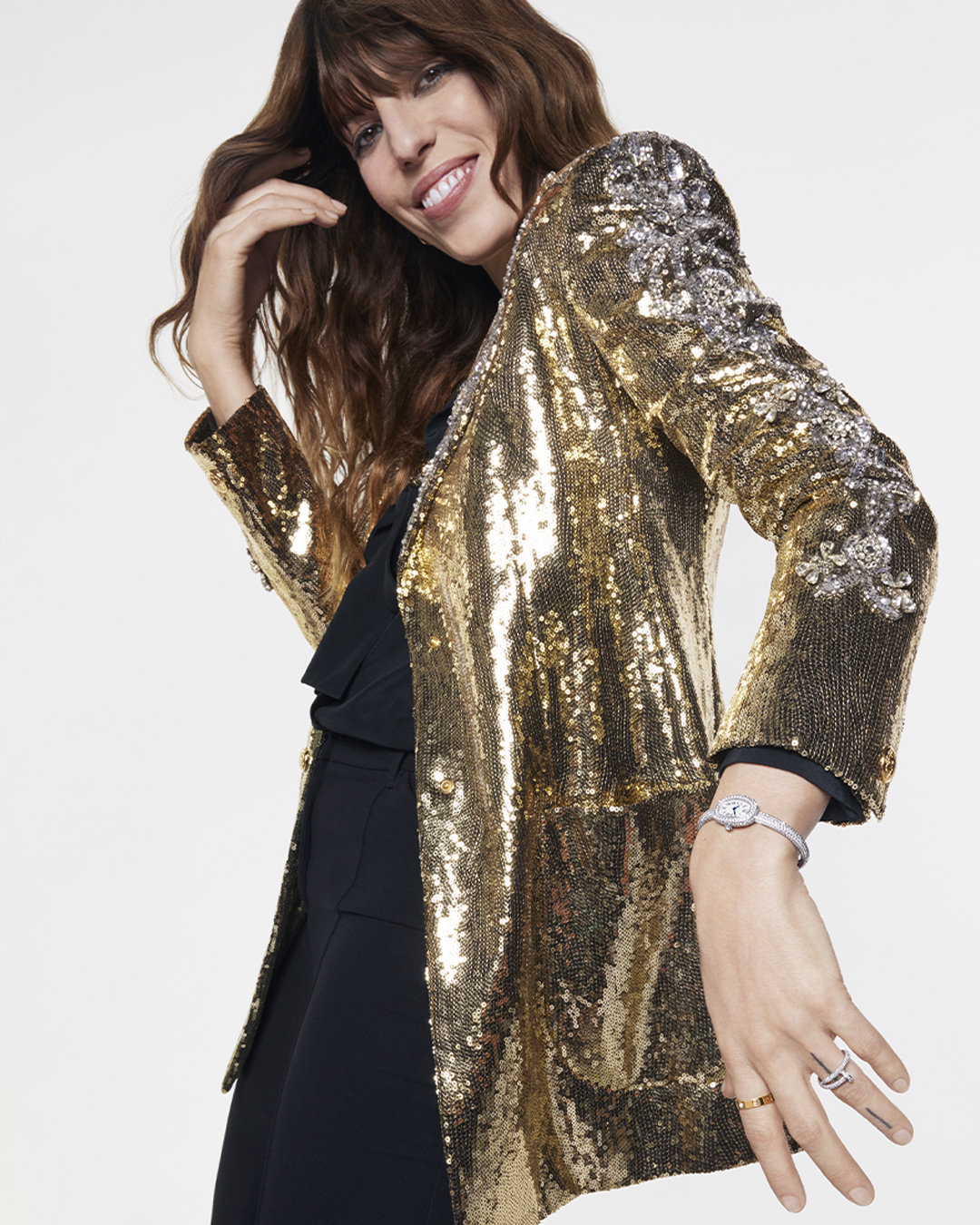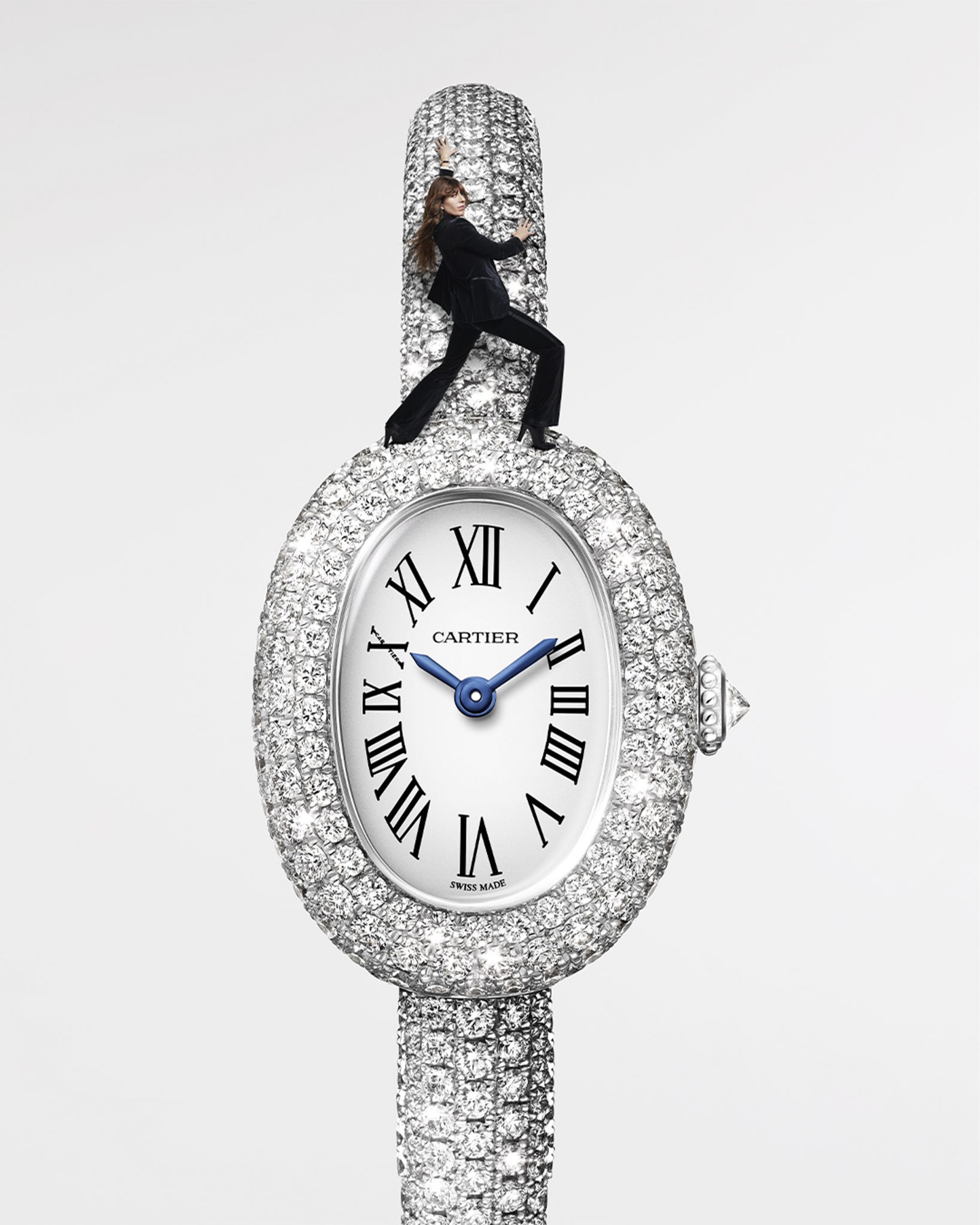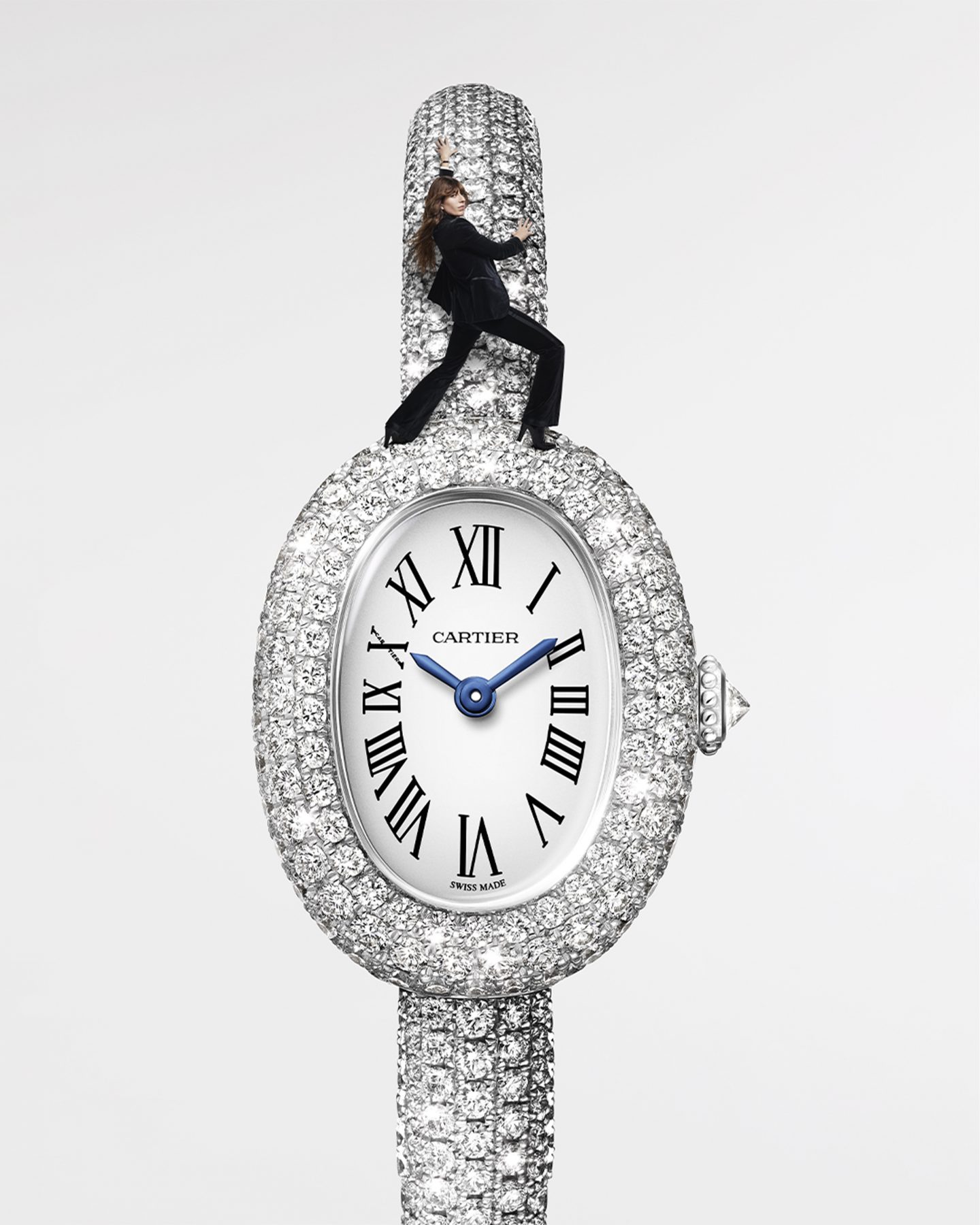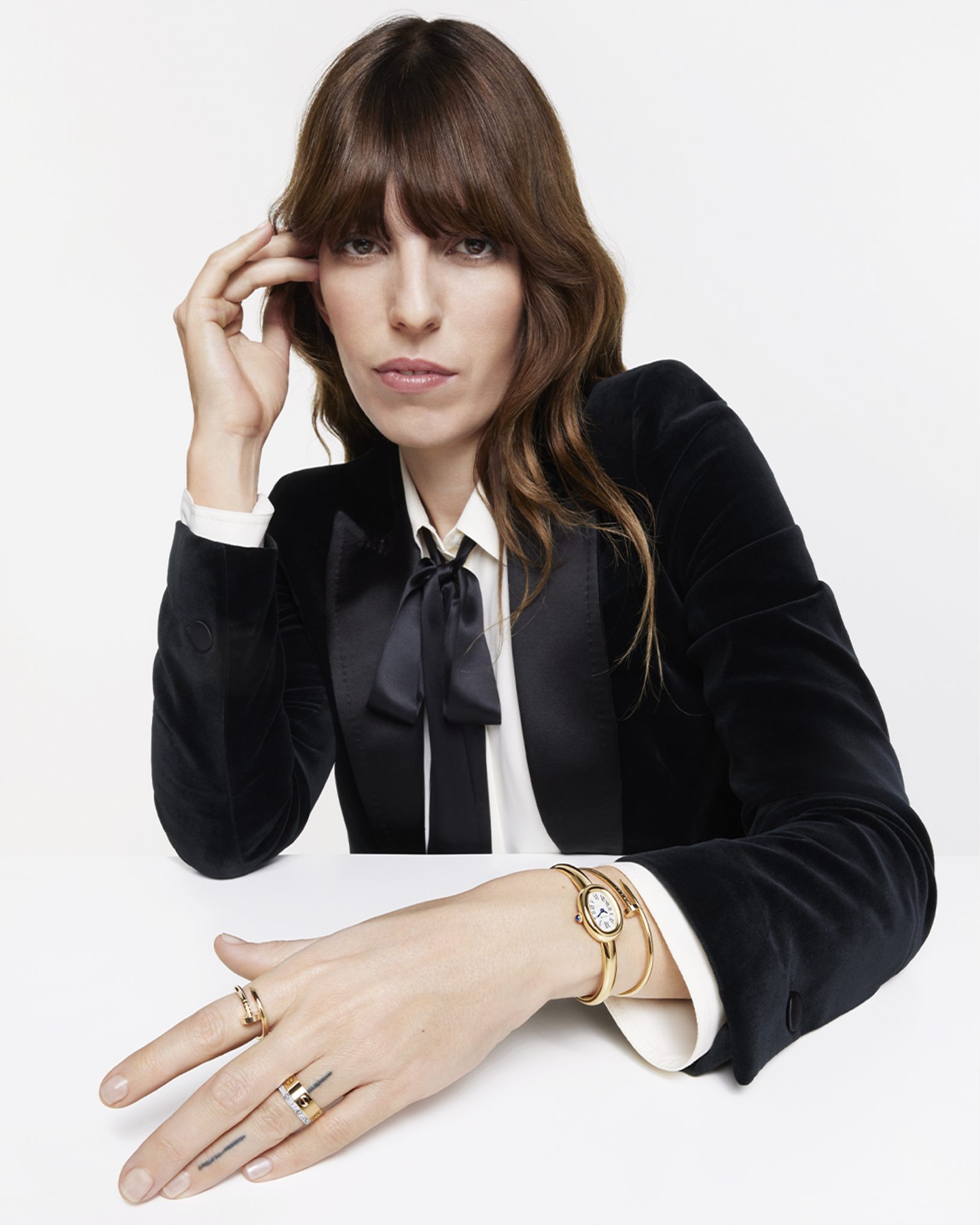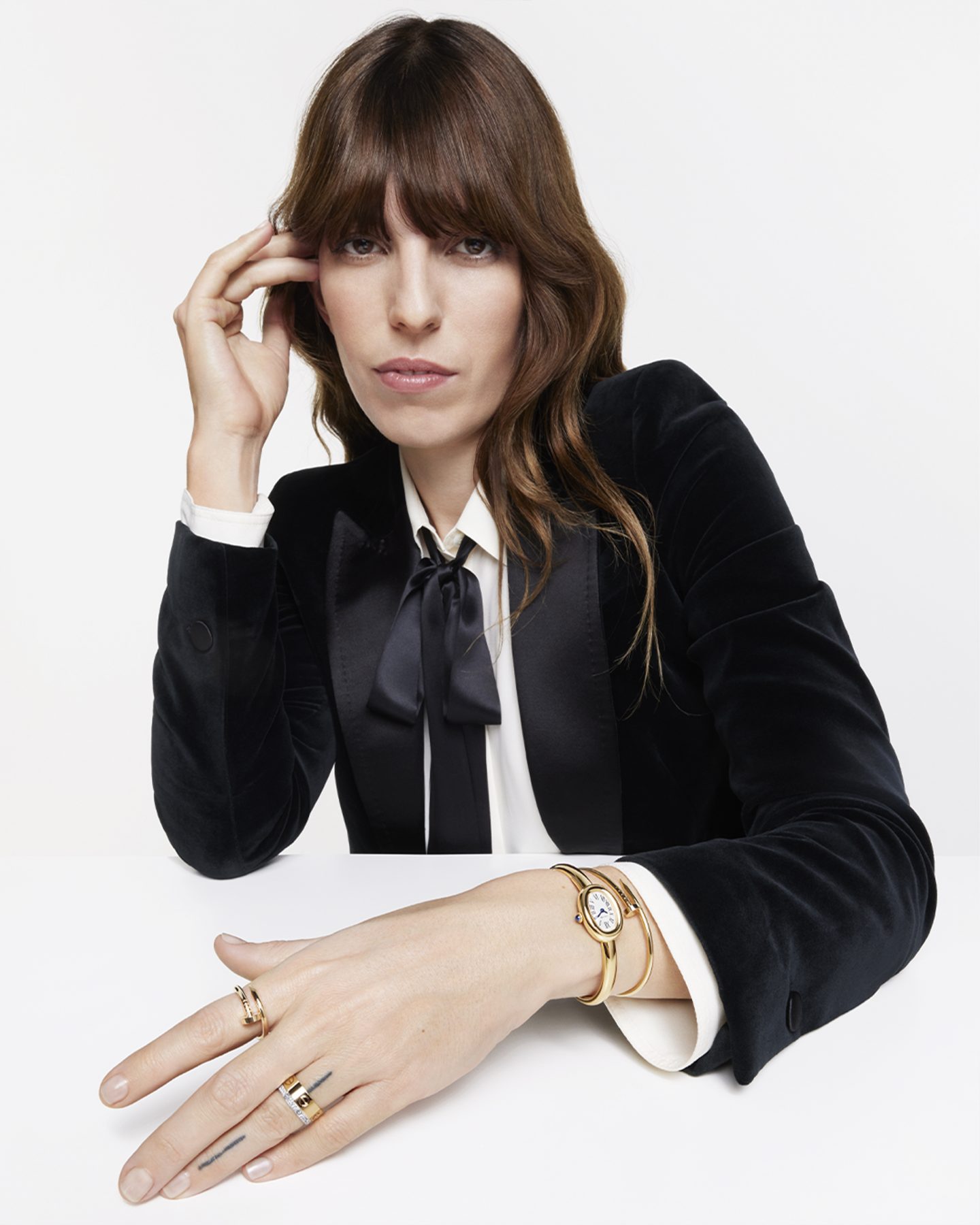 ONE WATCH, TWO FACES: CARTIER BAIGNOIRE
Advertisement
CARTIER BAIGNOIRE BLURS THE BOUNDARIES BETWEEN ITS TWO FOUNDING CRAFTS
At the core of Cartier's distinctive watchmaking style lies the captivating history of the Baignoire watch. Following the introduction of the square-shaped Santos watch in 1904 and the daring design of the Tortue in 1906, the Maison unveiled a timepiece in 1912 featuring a rectangular case with rounded ends. Over time, this concept underwent further development, culminating in the creation of the "curved oval" watch in 1958. This timepiece, which gracefully conforms to the wrist's contour, marked the initial emergence of what would later be named the Baignoire watch in 1973.
Even in its early stages, the Baignoire watch possessed the distinct characteristics and voluminous presence it is renowned for: a domed crystal, a dial adorned with Roman numerals, and a sleek gold ribbon. Since then, the Baignoire watch has remained steadfast in its essence, showcasing a multitude of variations. This iconic timepiece embodies an infinite array of potential forms, each distinct and unparalleled in its resemblance.
By introducing a fresh ratio of proportions, a captivating transformation unfolds in the Baignoire watch. This timepiece undergoes a unique duality, simultaneously miniaturized and magnified. Within its petite case, a bangle, reminiscent of an expanded gadroon, gracefully envelops the exquisite gold dial. With its refined lines, precise forms, and harmonious proportions, the Baignoire watch transcends mere functionality, becoming a cherished jewelry piece in its own right. It is worn not only out of necessity but also for the sheer pleasure it brings—a testament to its inherent significance and allure.
PROPORTIONS SHIFT AND FUNCTIONALITY CHANGES
Presenting two new iterations, this timeless model showcases its allure through the inclusion of Roman numerals and a gracefully curved crystal. The first version exudes an air of pure elegance, embracing a "Less is More" philosophy. Asserting itself through delicate proportions, it captivates with a yellow gold bezel that beautifully contrasts against a black patent leather strap. This latest manifestation of its unique identity embodies a sense of high fashion and refinement, fitting seamlessly into the collection.
As for the second version, the watch's iconic oval shape transforms into a captivating bangle—a circle crafted from radiant solar gold designed to encircle the wrist. Offering a fresh aesthetic and tactile experience, it comes in rose, yellow, or white gold, all meticulously paved for an added touch of opulence. Placing the curved case as close to the wrist as possible enhances its sensuality. Additionally, being an integral part of Cartier's design culture, it harmoniously combines with other iconic Cartier creations, allowing for endless possibilities of personal expression.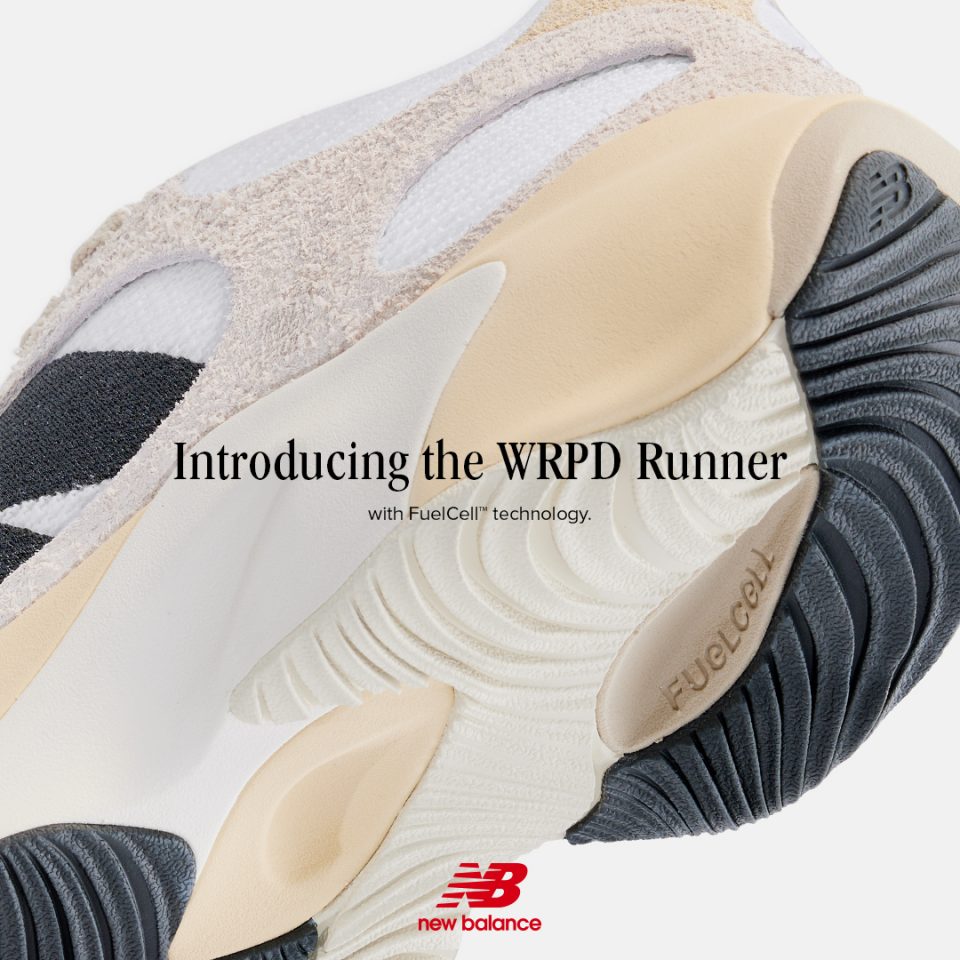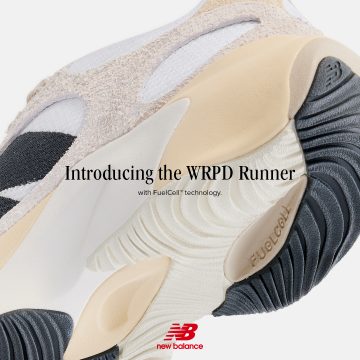 INTRODUCING THE NEW BALANCE WRPD RUNNER WITH FUELCELL™ TECHNOLOGY
Advertisement
INTRODUCING THE NEWBALANCE WRPD RUNNER WITH FUELCELL™ TECHNOLOGY.
IN CONVERSATION WITH MAXIME PLESCIA-BÜCHI
We sat down with tattoo artist, graphic designer and creative director Maxime…
Interview by Julian Witzigmann